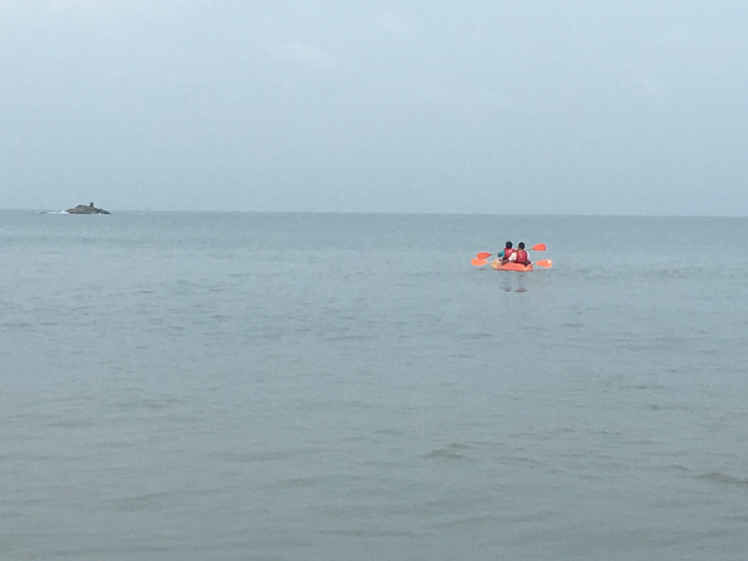 Sometimes the instant plans are more exiting than the planned once.
I was not much fan of car driving till now as whatever I drove was within the city only and it is he'll of boring in traffic.
So when my friends were planning a road trip from Pune to Gokarna , I was bit skeptical to go or not to go. But as usual travel always excites me so my instincts never say no and just the night before travel I said yes.
Pune to Gokarna beach is around 550km and 10-11 hrs drive. Yes , sometimes I don't take baby steps , from city drive to directly long drive and it was as exiting as it sounds.
Our 2 cars started from Pune on Friday evening and planned to take halt in night at Narsobachi Wadi near Kolhapur. As usual it was Friday full of traffic night which took us little longer to get out of the city. On the way we had dinner @ the famous Manas restaurant near satara highway. Well it was shameful to call it national highway due to bad state of roads due to rain and constructions.
We reached Hotel Mangalam in Narsobachi wadi around midnight or rather we had to literally squeezed our cars for last 500mt distance through the extremely narrow lanes google map took us through. The hotel was near the confluence of holy Krishna and panchganga river.
Next day early morning I went for little walk near the river. After breakfast we visited the famous temple of Sri Narasimha Sarswati who believed to be purna avatar of Dattatraya. After tasting the delicious rabadi near the temple we headed towards our next stop Kopeshwar temple which is around 18km from narsobawadi. The road is narrow but beautiful with sugarcane farms and coconut trees on both sides of the road.
Kopeshwar temple is old 12th century temple with stunning architecture.
It has four parts , Swargamandapam, Sabhamandapam, Antaral kakshaand Garbha griha. As the name suggest swargmandap has circular sky opening on the top. It is unique architecture.
The temple had typical structure of old Hindu temples with pillars and beautiful carvings of deities, people , their living style and many more.
Though it's sad to see , like every other ancient temple the carvings are mostly destroyed.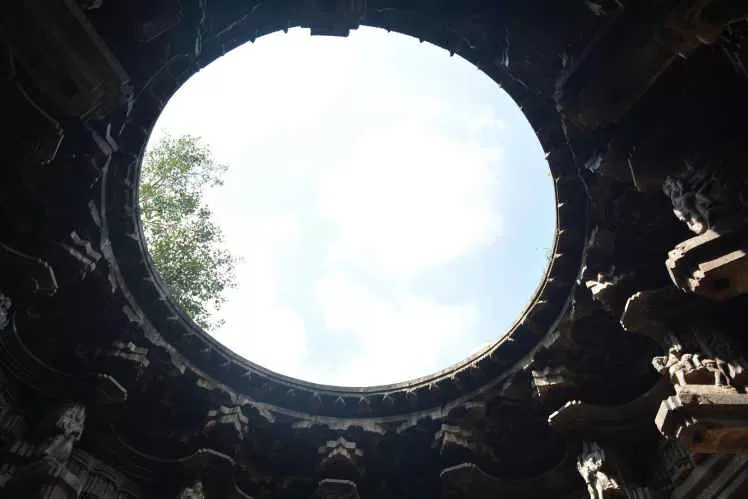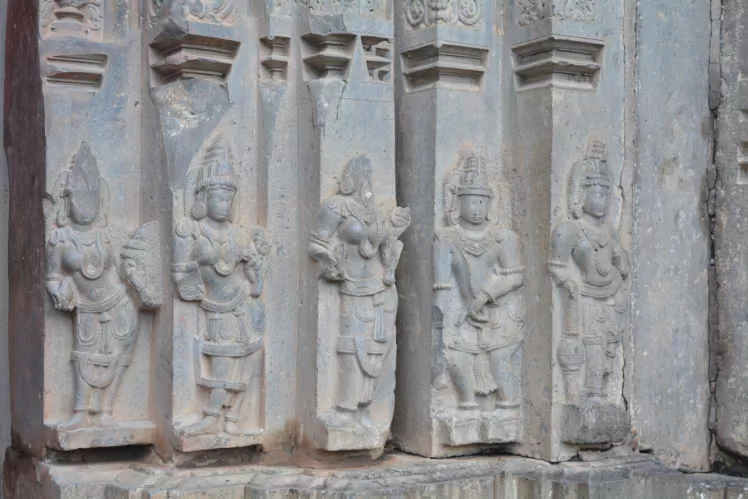 After finishing the temple visit we started our journey to final destination Gokarna. Had a lunch on the way in Hubali @ the famous Niyaz Ali restaurant.
Way to Gokarna is a beautiful journey through Dandeli forest, the lush green trees and fresh air was so much enjoyable and a cool drive. It's around 5-6 hours drive from Kopeshwar to Gokarna.
Our hotel Namaste Cafe was around 10km from Gokarna through small ghat climb and the drive gives stunning view of the beaches and surrounding. Namaste cafe is beautiful cottages just near OM beach.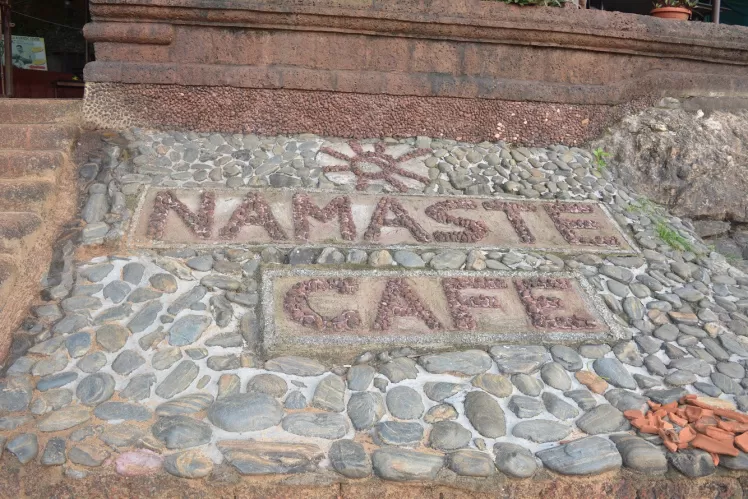 Next day early morning we headed towards Kudle beach which is a quick 15-20 mins small climb from Namaste cafe. As it was early morning there was not much crowd on beach.
The beach is quite clean , calm and shallow on the shore , you can walk easily inside water 10-20 feet's distance from the sea shore. There is kayaking available to do on your own but you have to bargain a little , we did in 200Rs per head. We were lucky to spot dolphins also in some distance while doing kayaking.
The beach is surrounded with lot of eating places and also offering beach view places to live. After heavy breakfast and excursion we came back to Hotel.
After freshening up we went to visit the holy temple Mahabaleshwaram which is believed to be original image of Shiva's Atmaling. The temple closes @2.00pm so make sure to plan visit accordingly, it reopens again around 5.00pm. Short pants are not allowed in temple , else you will have to buy lungi and only then you will be allowed to visit the temple by wearing that lungi. They also serve Prasadam (Rassam-rice) which also closes @2.00pm
Near the temple is Gokarna beach. It's little crowded and not very secluded beach. As the place name suggest there were many Gau MATA enjoying the Gokarna beach.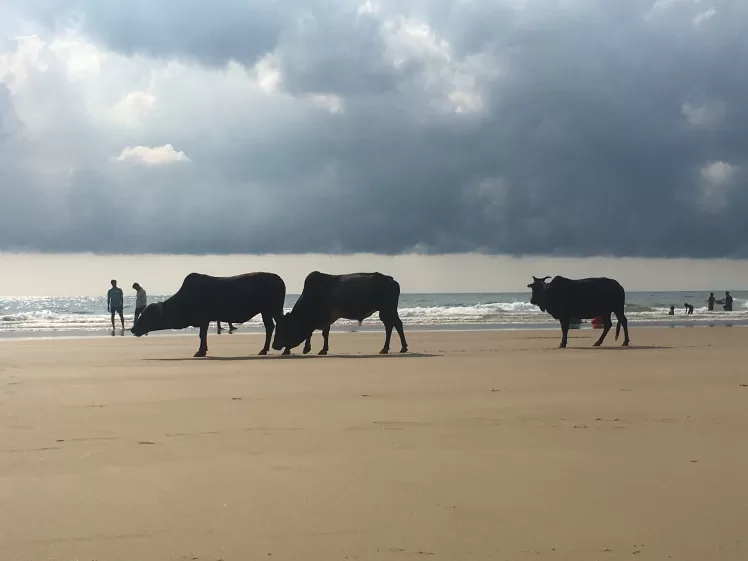 After spending some time on beach and clicking pictures we decided to go to Paradise beach for sunset.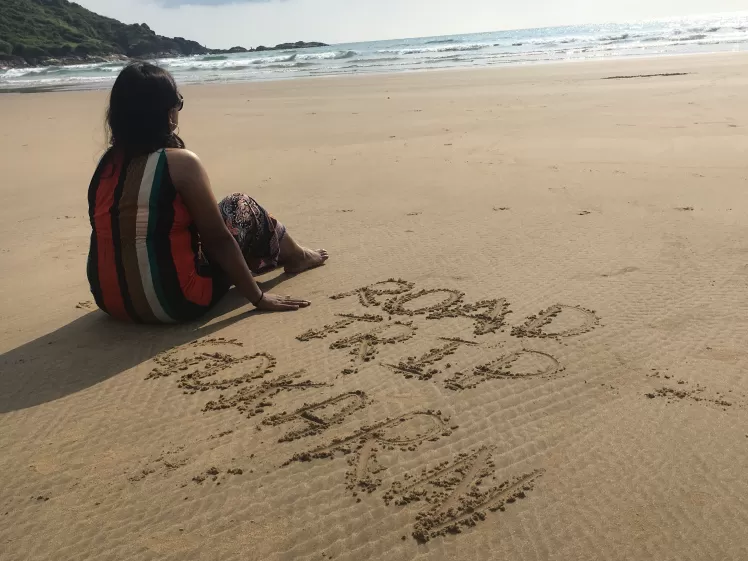 Paradise beach is also a small climb and no direct vehicle reach to beach. It was an hour left for sunset and we had hurry the climb to catch the sunset. There were 2 diversion to the climb and no specific directions which is way to beach. We took left route and after 20-25 mins walk we ended up near a light house and no clear path to go further.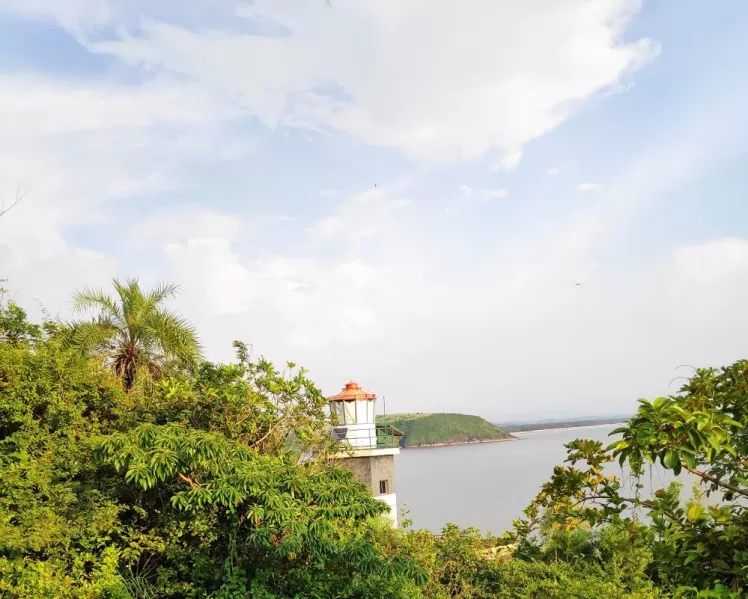 We had no option than to turn back. We quickly came to original point and on the way met some locals who directed us to take the other diversion split. We quickly headed to that way, it was again 20-25 mins walk though lush green trees and small pathway.

Paradise beach is small beach with stunning view. Unfortunately the sunset view is not perfect and it's little behind the hill which is separating Paradise and OM beach, so sunset view can be perfect from OM beach. But still there were hardly anyone on the beach so it was quite to enjoy the sunset in peace.
We took a boat ride from paradise beach to reach to parking area where we parked car. The moment we got down from boat on the shore we mesmerized to see the big red moon had risen. It was so spectacular view of Kojagiri full moon.
On the way back to Hotel we got chance to witness a divine procession and the amazing cultural performance 'Chenda Melam' by Gokarna villagers.
Next day early morning we spent some time on OM beach , enjoyed the morning sun rays , did some yoga poses 🙂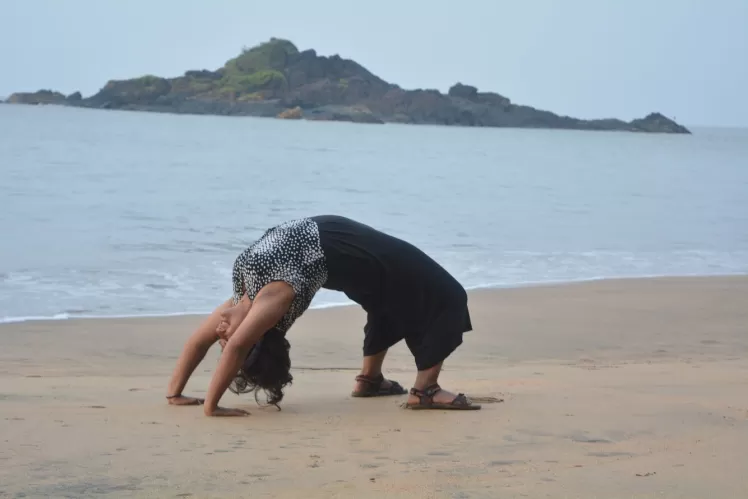 Beaches in Gokarna are open and people can bring their own tents and sleep on the beaches.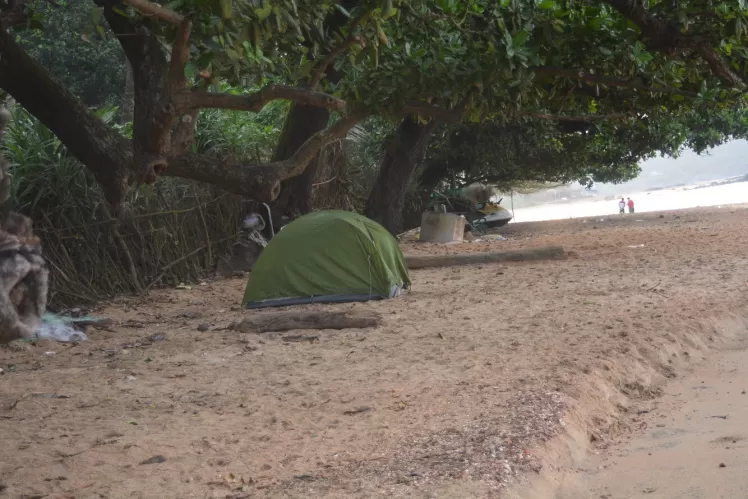 And thus saying our goodbyes to OM beach and Gokarna We started our journey back from Namastey cafe , enjoying the last glimpse of stunning view of Gokarna beaches through ghat.