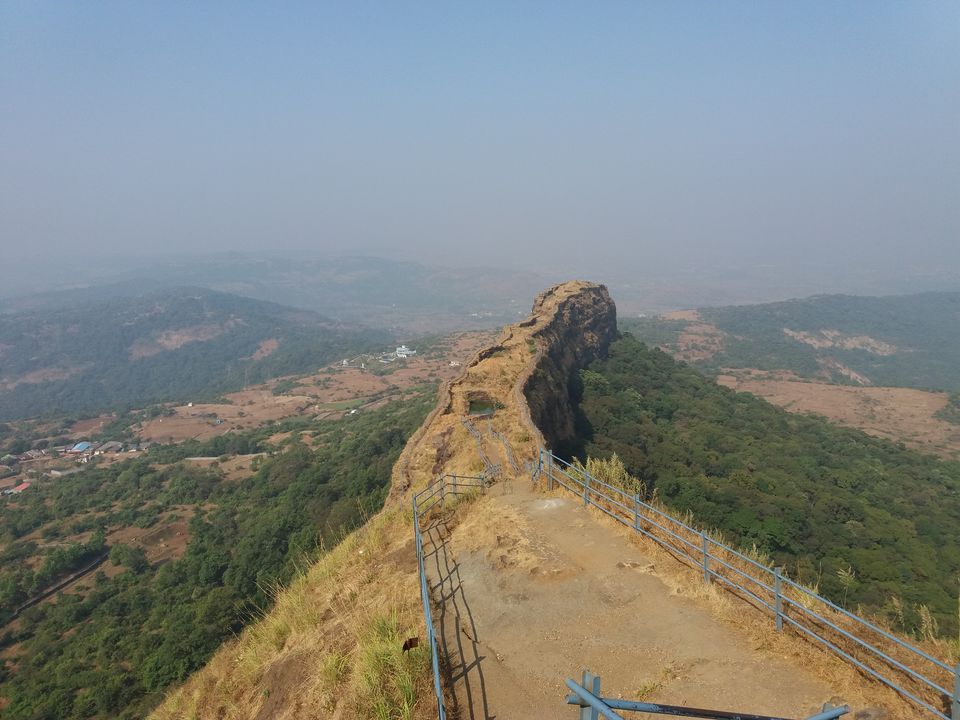 Fort State: In ruins
Difficulty: Easy
Visiting hours: 7 AM to 5-30 PM
Things to carry: 1 liter water, some snacks.
Maintained By: ASI
After staying in hibernation for months, I was feeling restless to visit a fort. Inquired my colleagues and few people in the team agreed. We decided to start early in the morning to avoid rush. As the fort is easily accessible due to vicinity of Malavali railway station, it is thronged by youths.
Pawan was generous to take out his car. We picked Siddamma up and started via old Pune-Mumbai highway. We reached Malavali railway station around 9 AM, had breakfast in Bhaje village.
We started ascend at 9-30 AM. There are steps made of rocks to go to the top.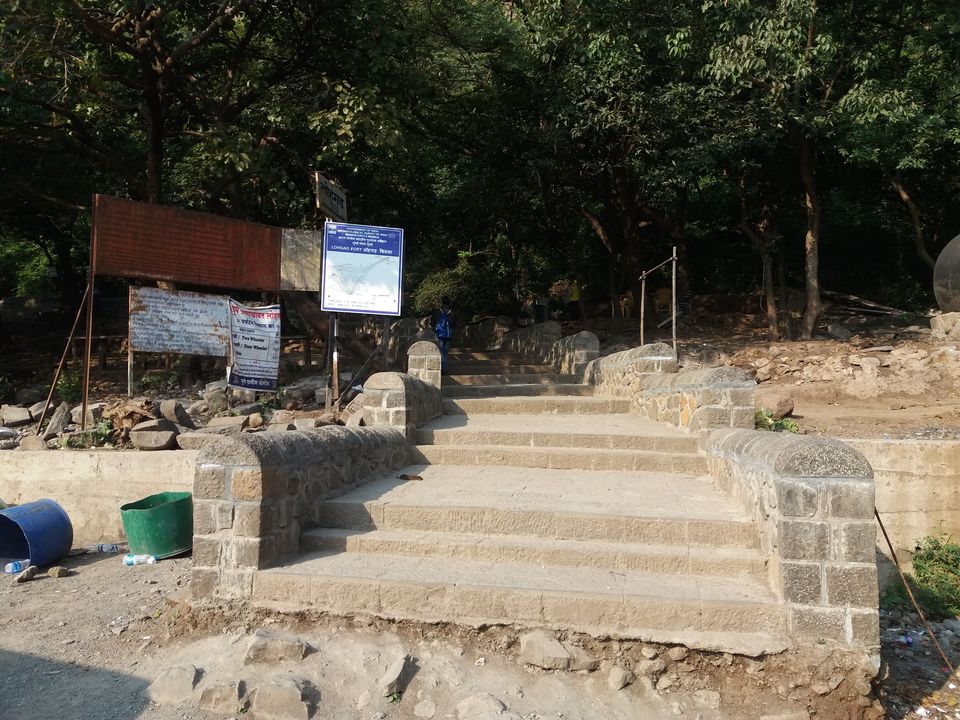 Below is the map of Lohagad fort. It is maintained by ASI and timing are 7 AM to 5-30 PM.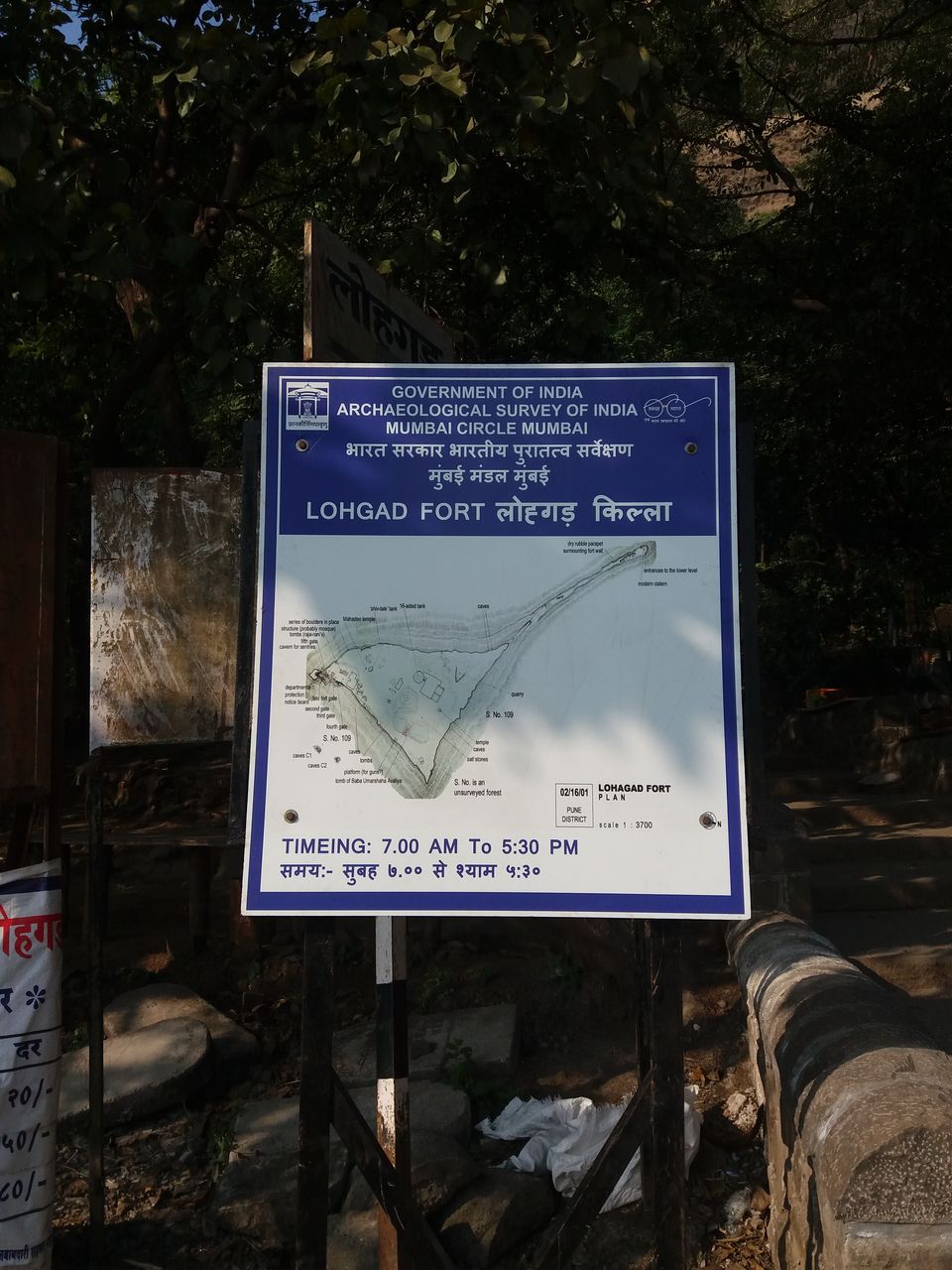 After walking for 20 minutes, we reached to the first gate of the fort. It is known as Ganesh Darwaza.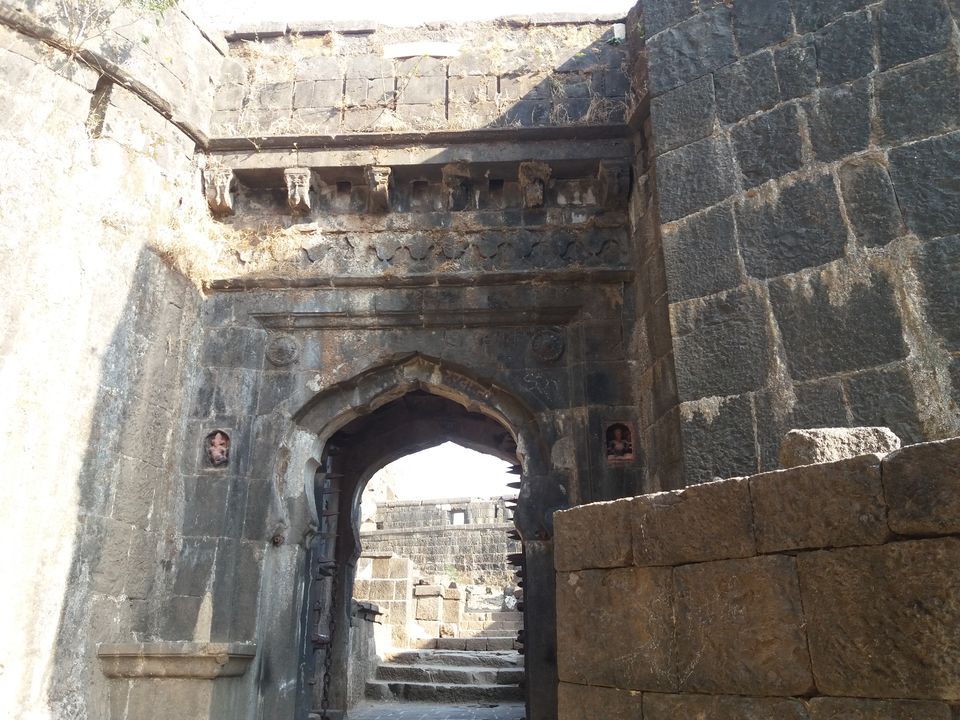 Just moving ahead we saw this stone inscription.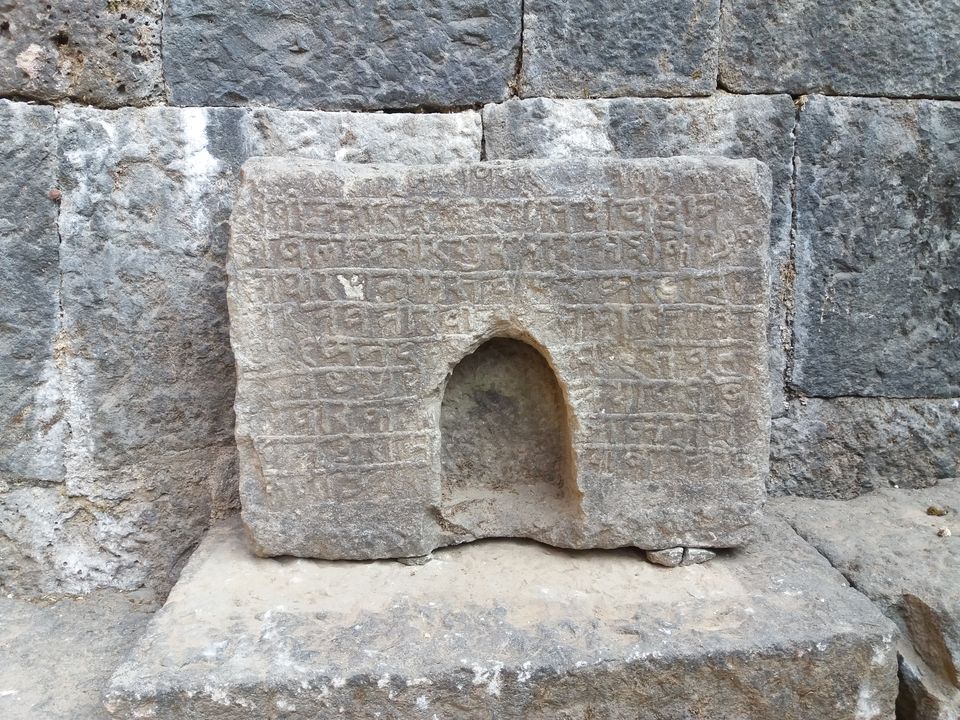 Further, we saw many cannons placed.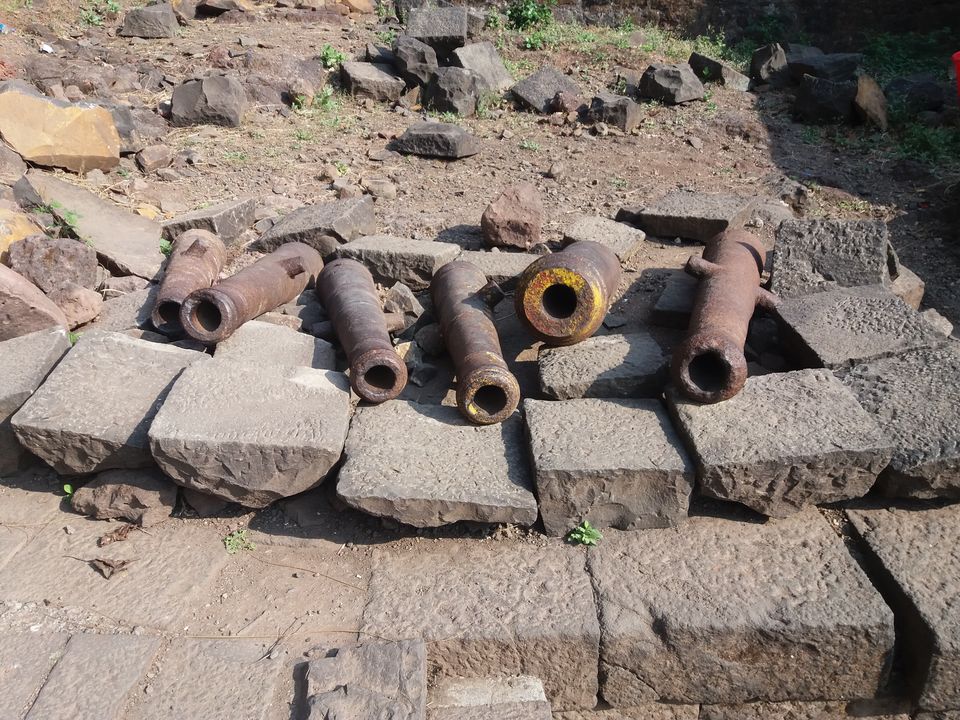 Going ahead, we reached the second gate of the fort.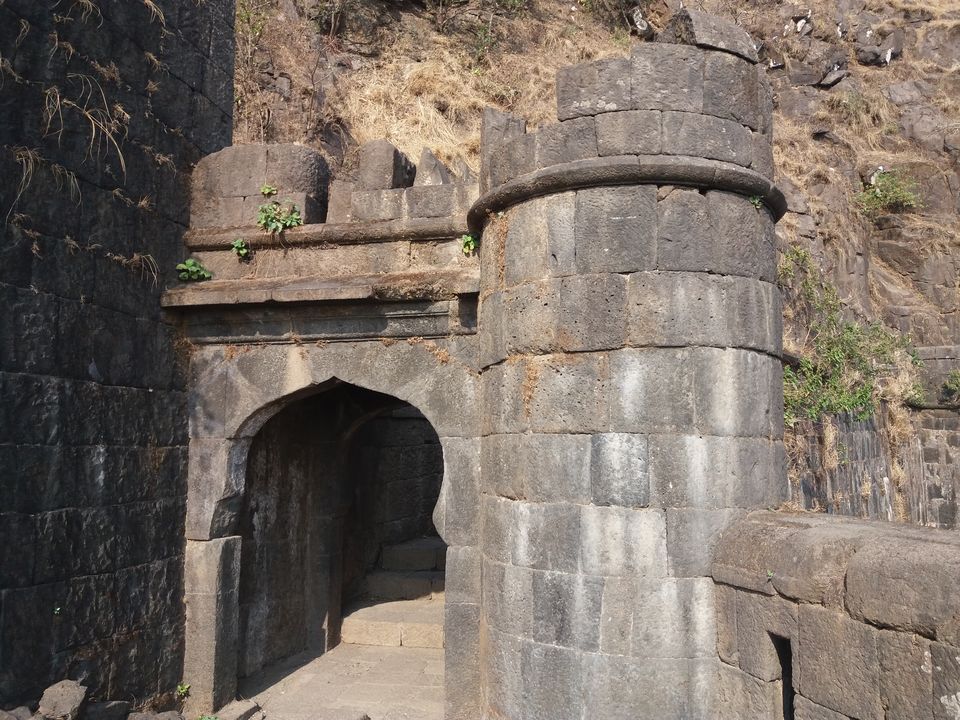 Just few steps ahead, there is a third gate.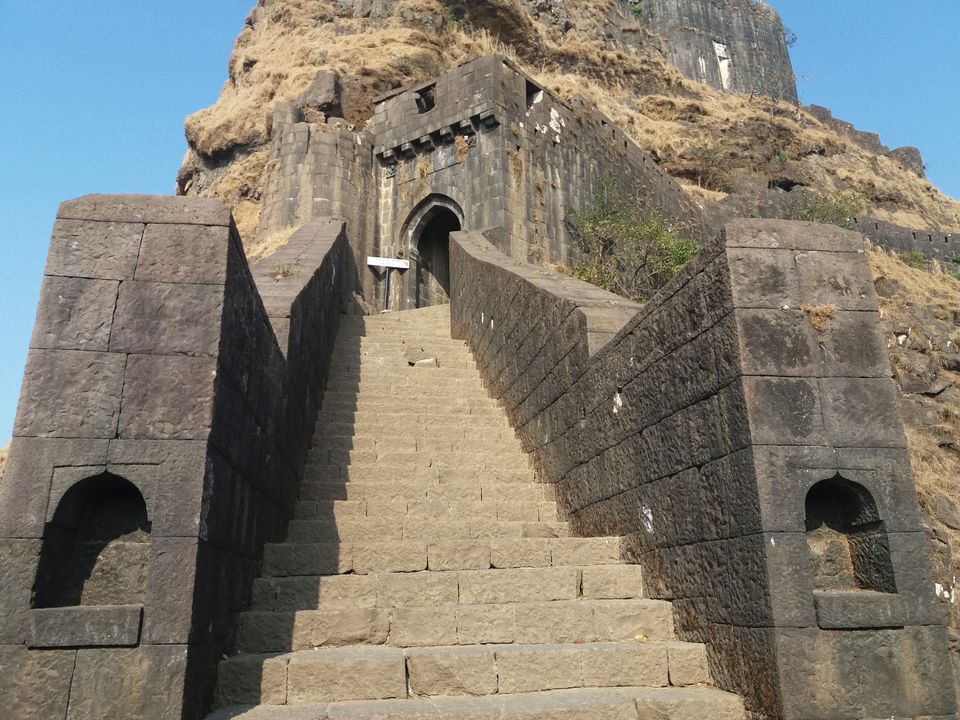 Afterwards, we came across a granary.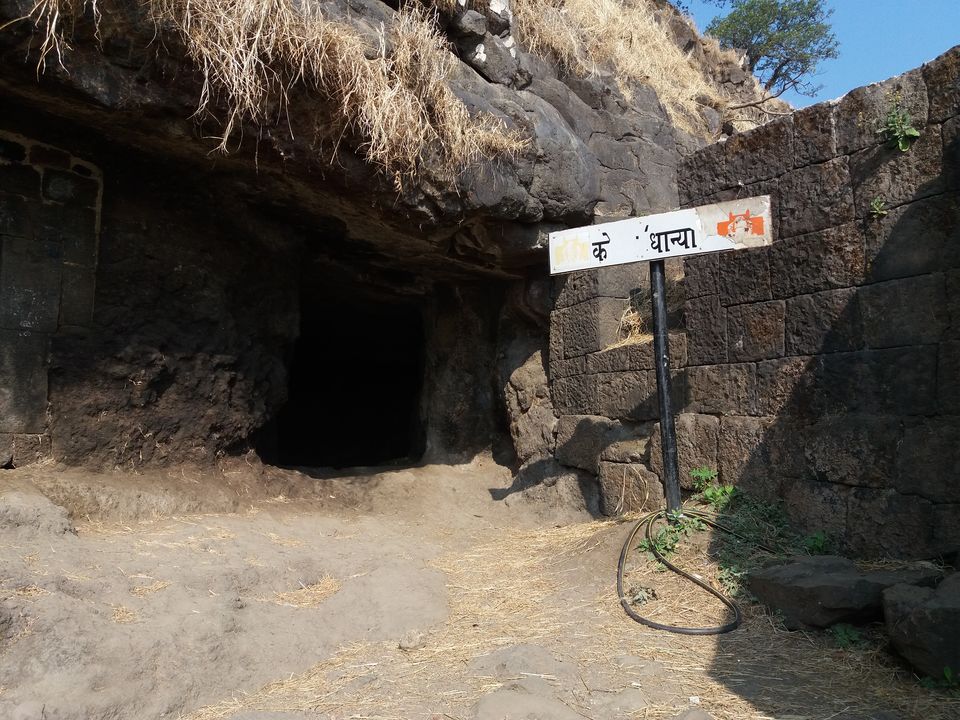 There is a fourth gate known as Narayan Darwaza.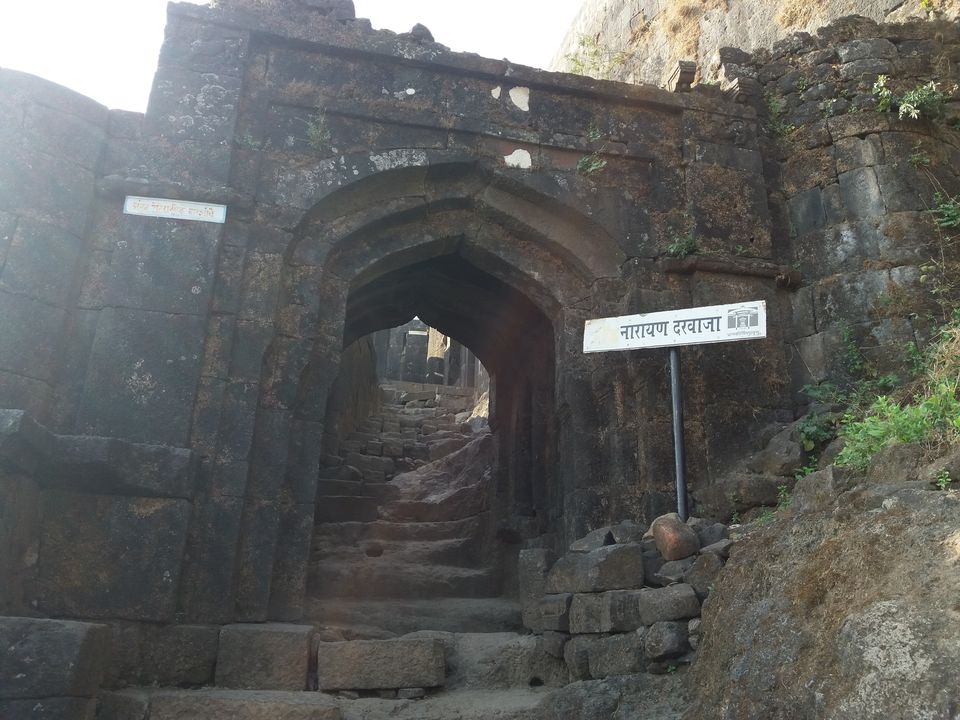 The last gate of the fort is Hanuman Darwaza.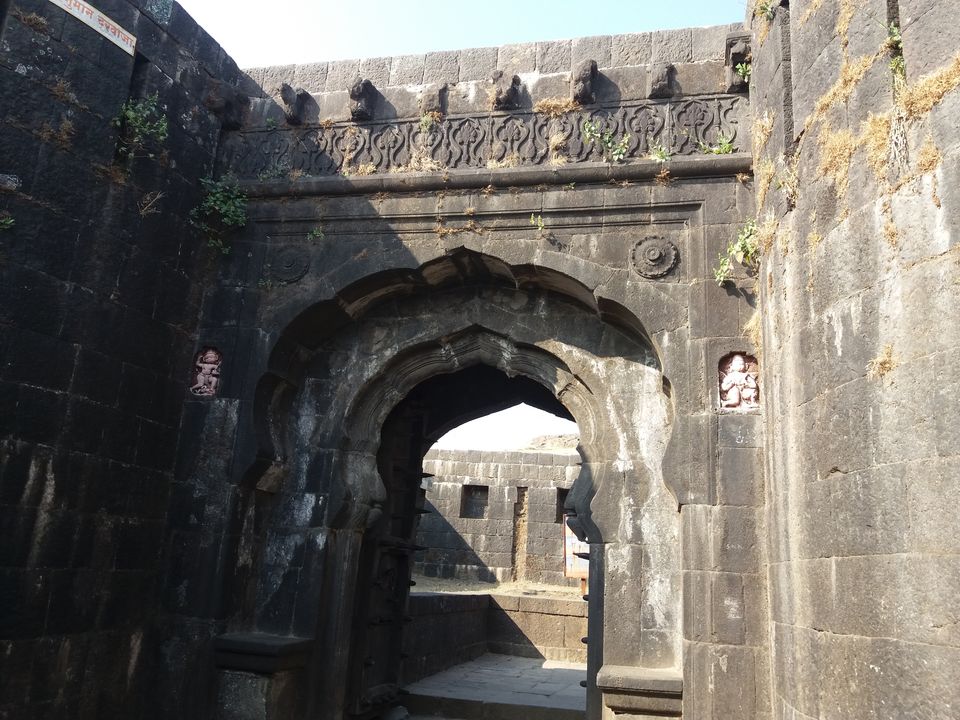 Once you reach the top, there are signboards. The first thing you notice on the top is a Tomb.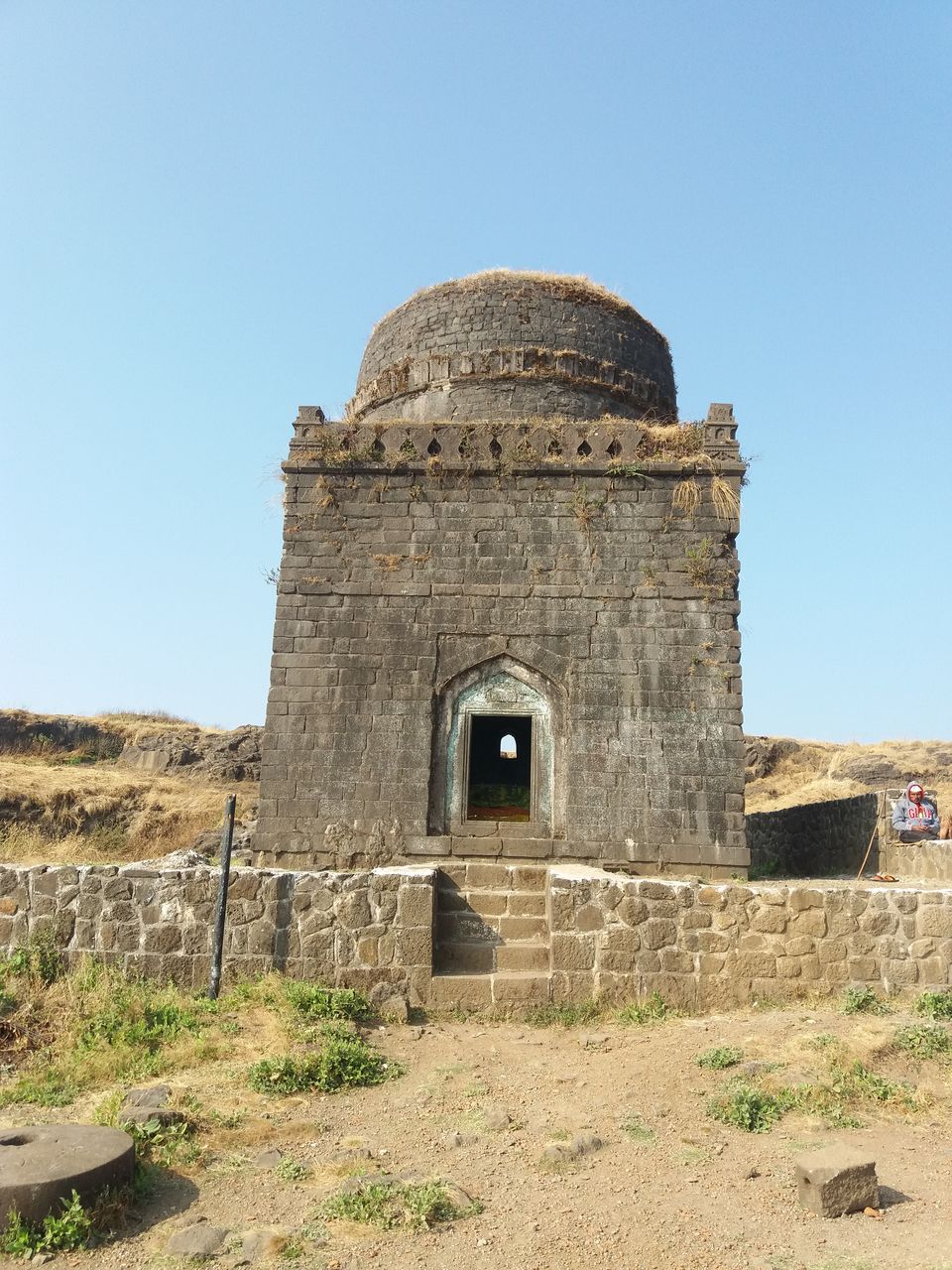 Beside the tomb, there is a gathering place.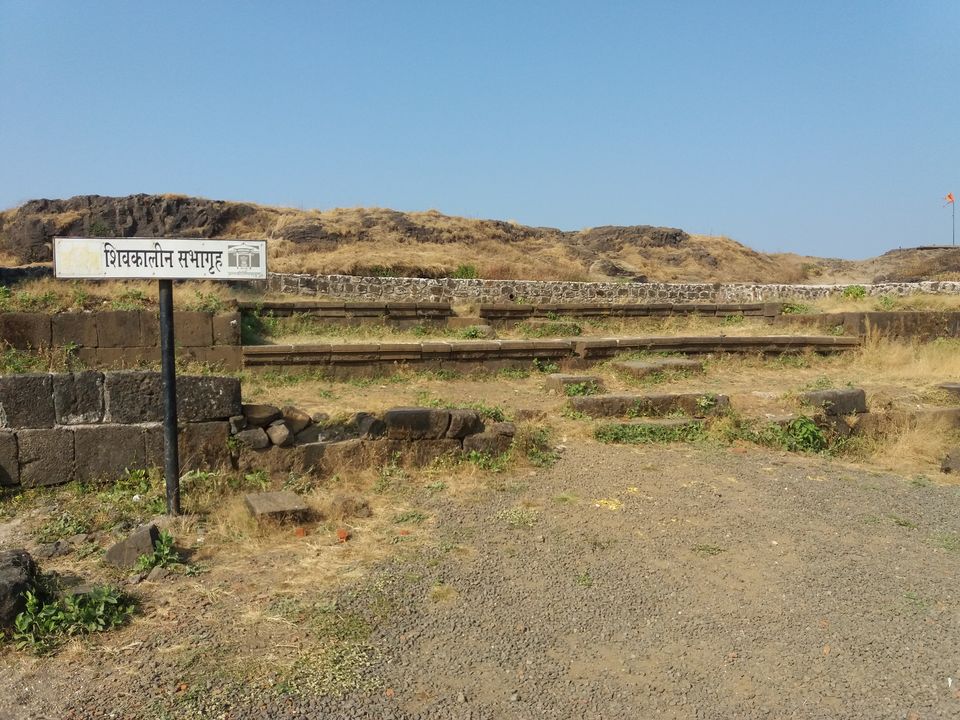 There is Lord Shiva temple after you walk further distance.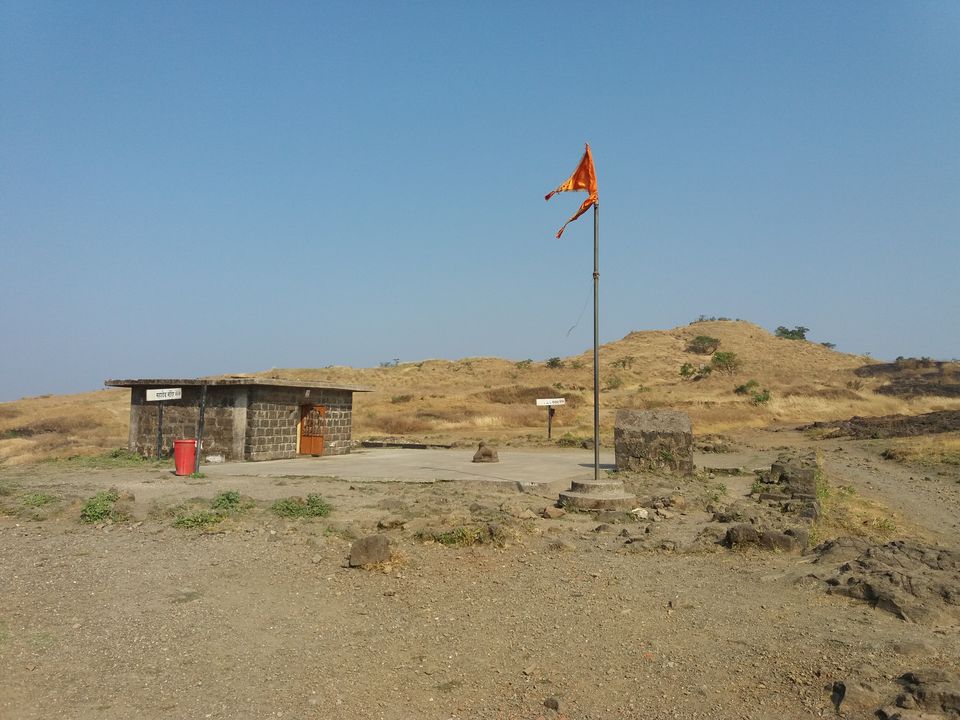 There are many lakes on the fort, Trimbak lake is one of them.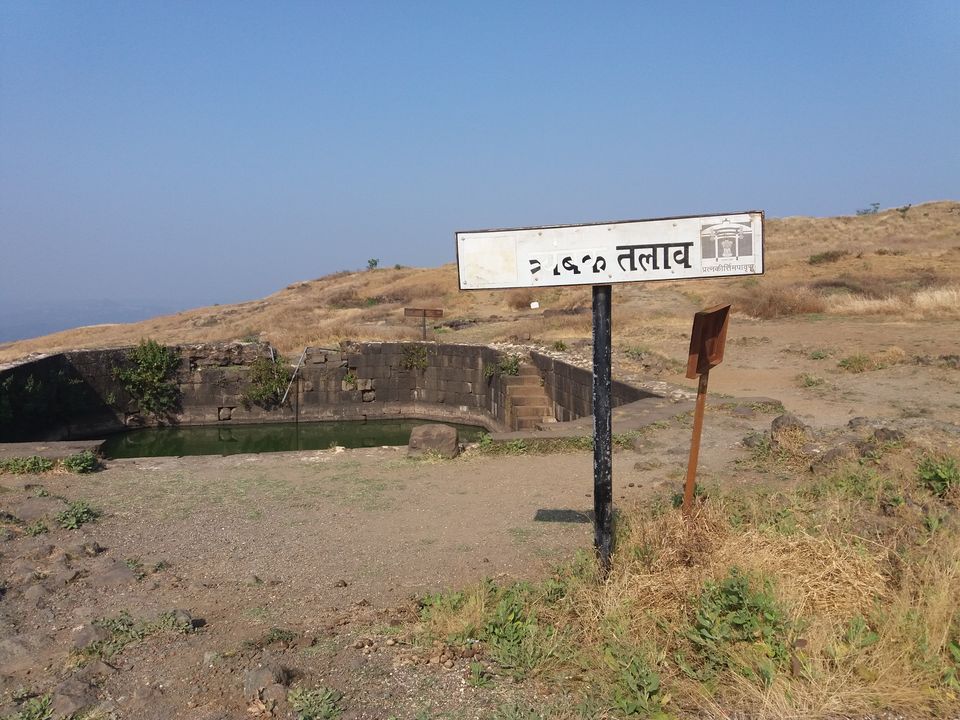 16-sided lake. There are steps to get into it from two sides.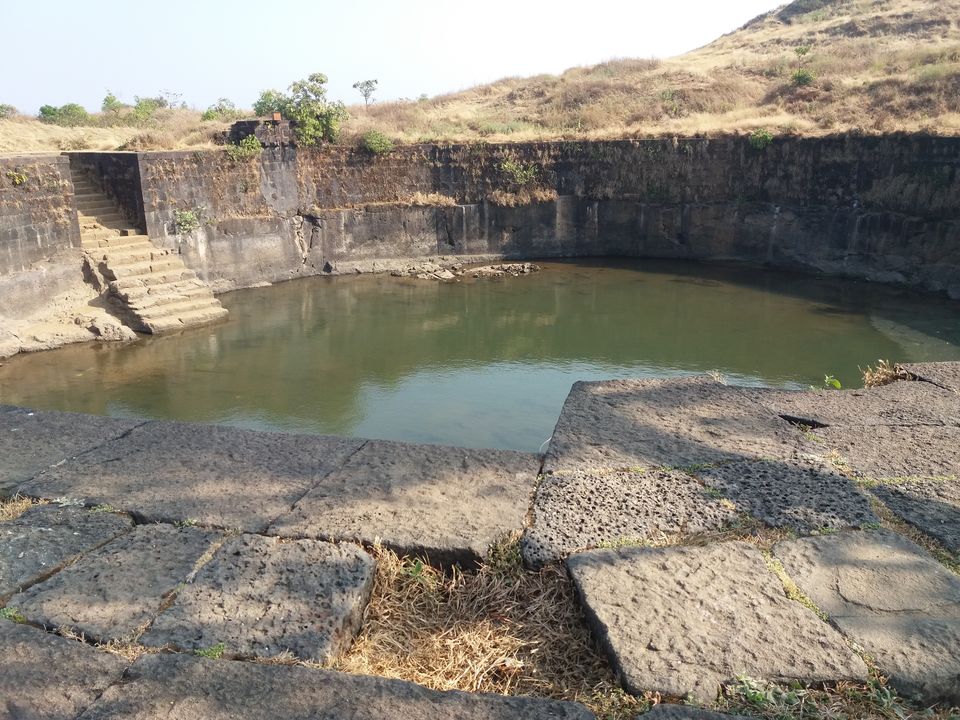 After we crossed this lake, we came to the best attraction of this fort. Vinchu Kada. It is scorpion shaped edge at the other end of the fort. There is a dense forest on both sides of it. Barricades are placed for the safety here. There are couple of patches, you need to be careful here. There is also a lake in the middle.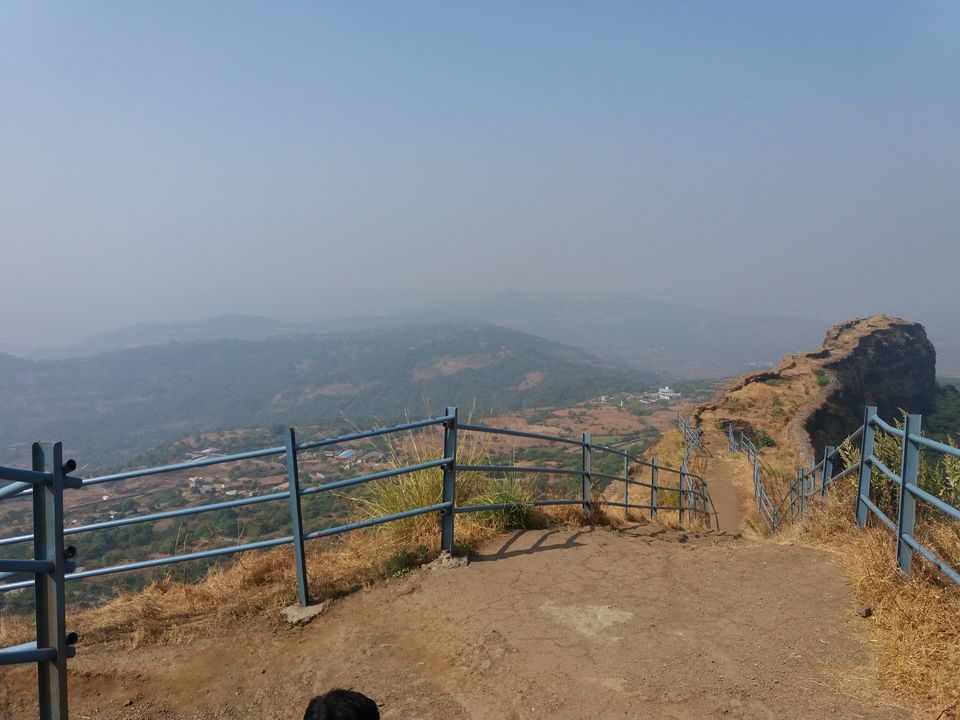 It is worth spending some time here and enjoy the serenity of the place. The views are spectacular. It really feels nice to breath fresh air. After relaxing there, we walked back.
There is another tomb on the fort.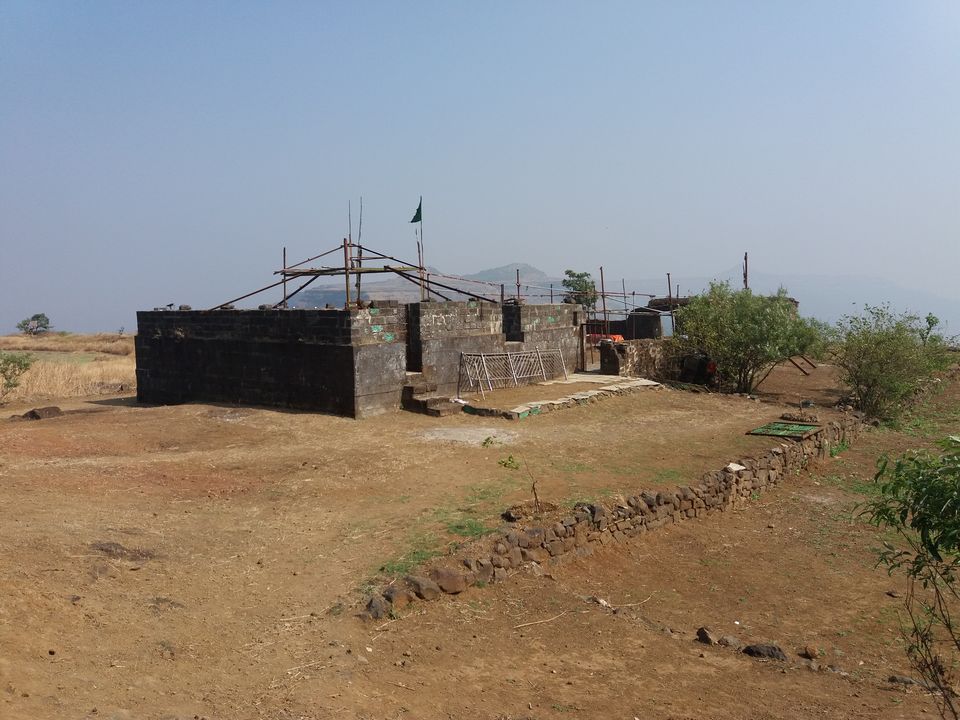 A stable carved out from the rocks.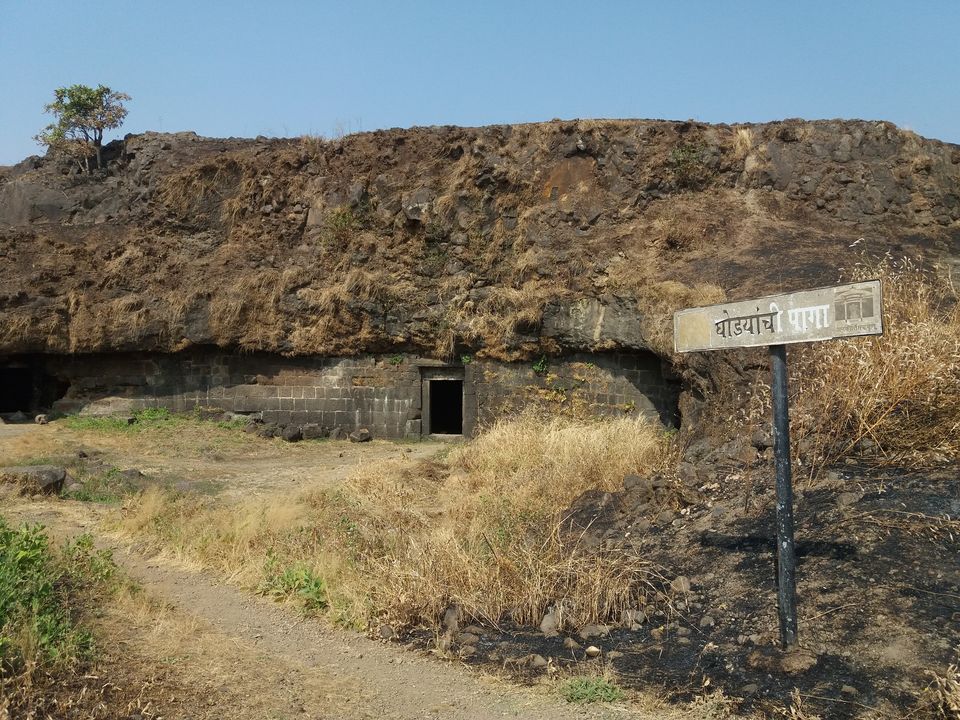 Futher, there is Laxmi Kothi. It is said that this used to be a place for treasury.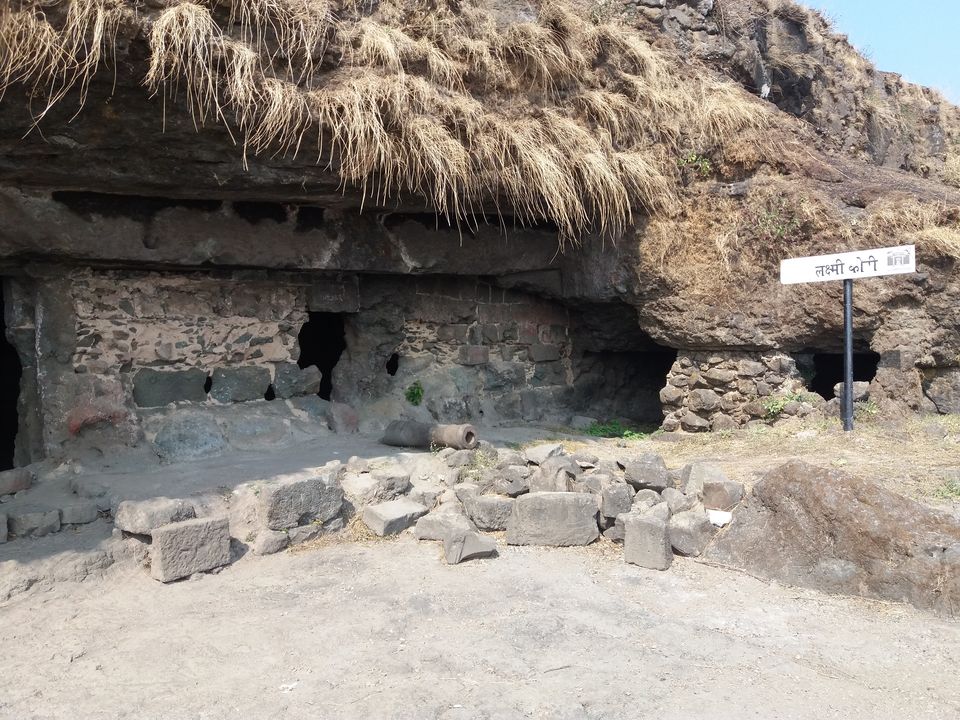 This is also carved out of a rock and has four compartments inside.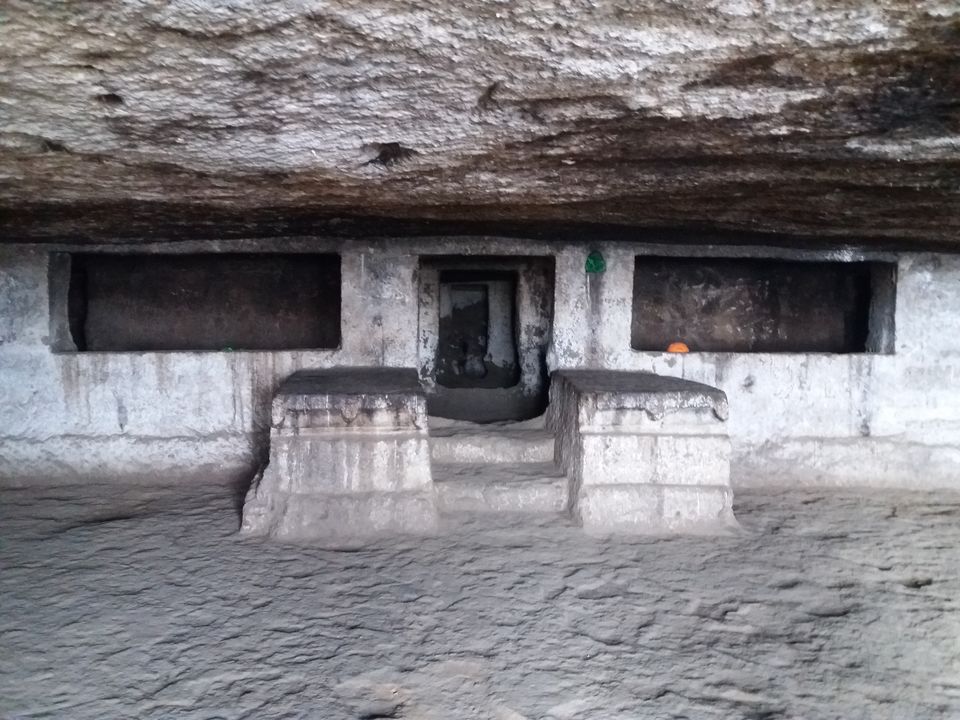 This completed our exploration on the fort. It took us 20 minutes to come down. Now we saw lot of people going to the fort. There was an excursion from a school too.
Pawan was eager to visit Pawana dam. So we took the other way which goes from Dudhiware Khind to Kamshet. We stopped en route to Pawana river and spent time with the water flow.
Happy exploring the fort and breathing unpolluted air, we returned Pune discussing which fort to visit next.
Leave only your footprints, Take back only pleasant memories.