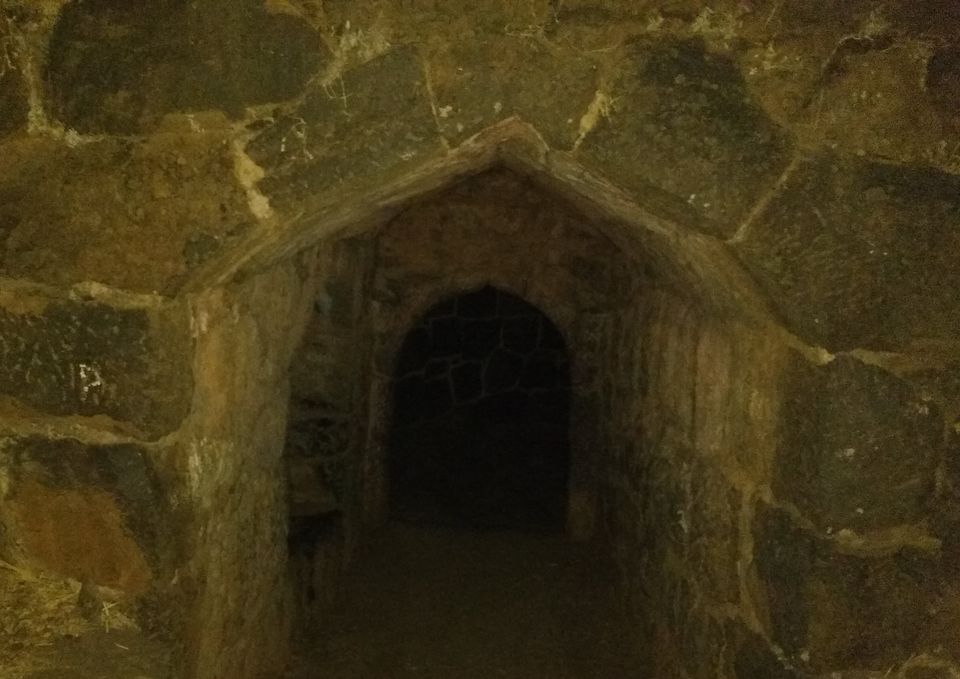 Base Village: Vardhangad
Fort State: In ruins, Fortification is intact
Difficulty level: Easy
Endurance level: Easy
Things to carry: Trekking shoes must, Two liters of water, some snacks, Torch.
Time to Reach the top: 30 minutes
Camping: Yes, also 8-10 people can stay in the temple.
How to Reach: Follow Google maps.
Vardhangad is a small fort, just 30 km from Satara on the way to Pandharpur. It was built by Chhatrapati Shivaji Maharaj primarily as an outpost. Electric poles have installed and are lit during the night. There is a fair held for the Vardhanimata goddess on the occasion of festival Dasara. Parking can be done near the temple at the base village. The local people are very much co-operative.
In this trip, I was accompanied by Akash, Arriesh, Shashikant and Swarup. We started at 9:00 PM from Pune by Arriesh's car. We ate dinner on the way and reached the base village at midnight. We could see two cannons and a saffron flag placed to welcome the guests in the village.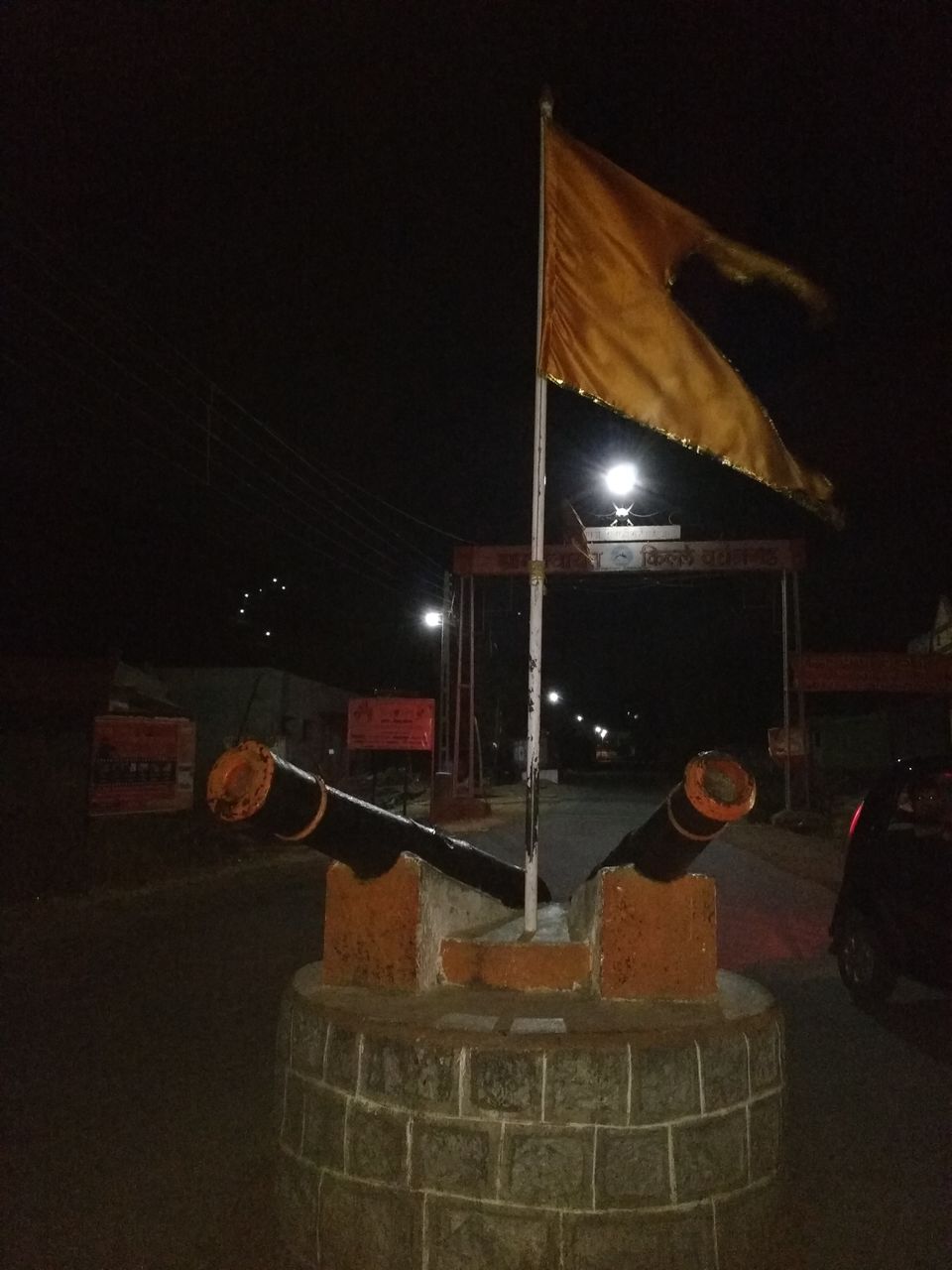 There was bhajan being sung in the temple. We inquired about the fort and got to know that it is fairly an easy hike of 20-30 minutes to reach the top.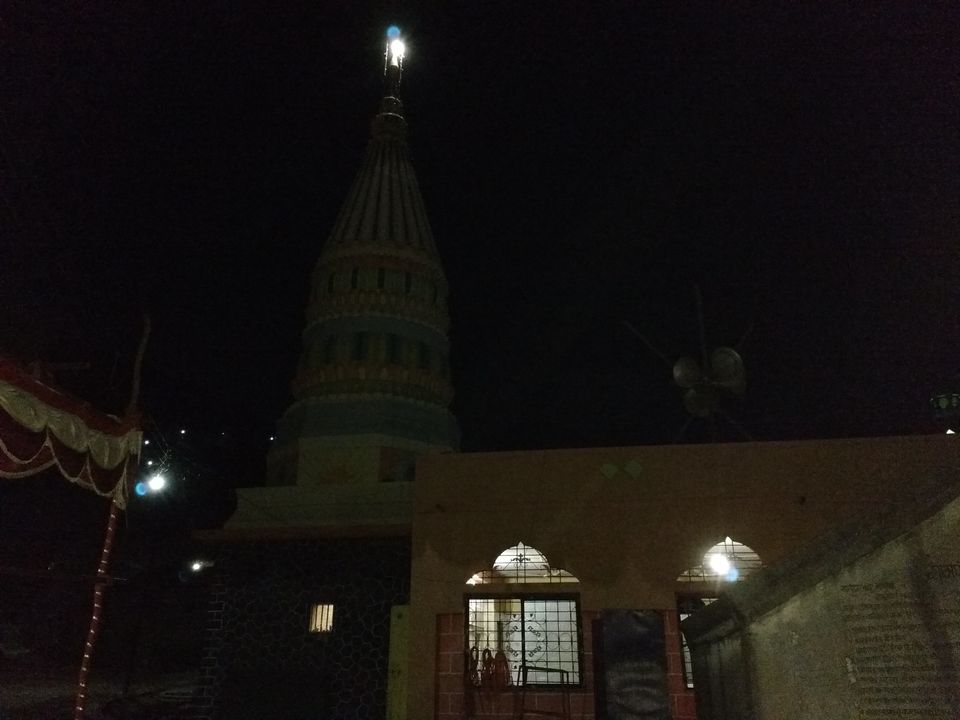 With full moon light, we started our trek. It was amazing and completely different experience walking in the night. When compared to trekking in the daylight, this one is more adventurous and quiet. We had to be vigilant not only to walk on the correct path but to look for nocturnal animals. The way is made up of hilly terrain and boulders. We spotted a beehive between the rocks.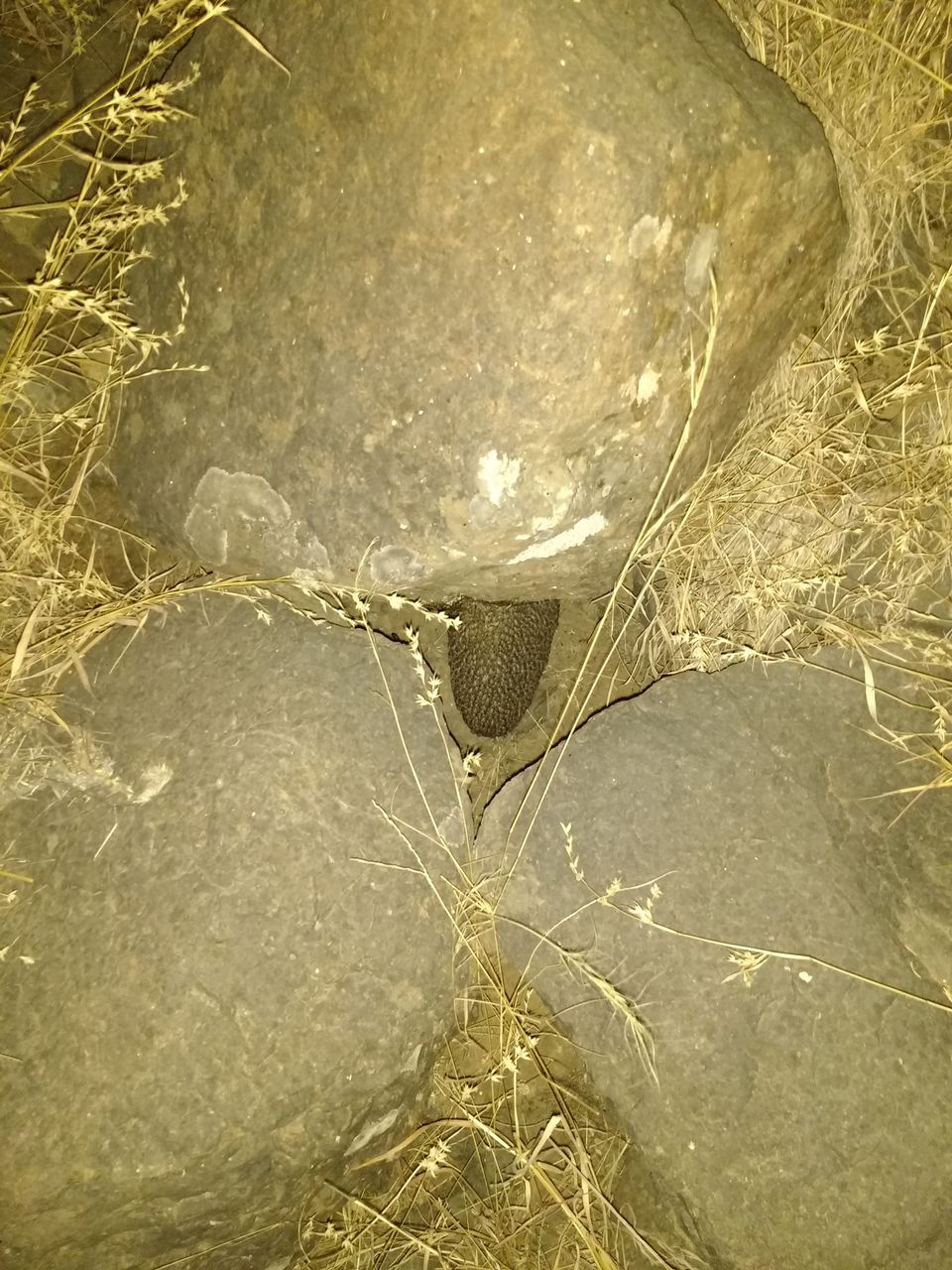 After walking for 15 minutes, we came to a sculpture of Lord Hanuman, carved out in the rock.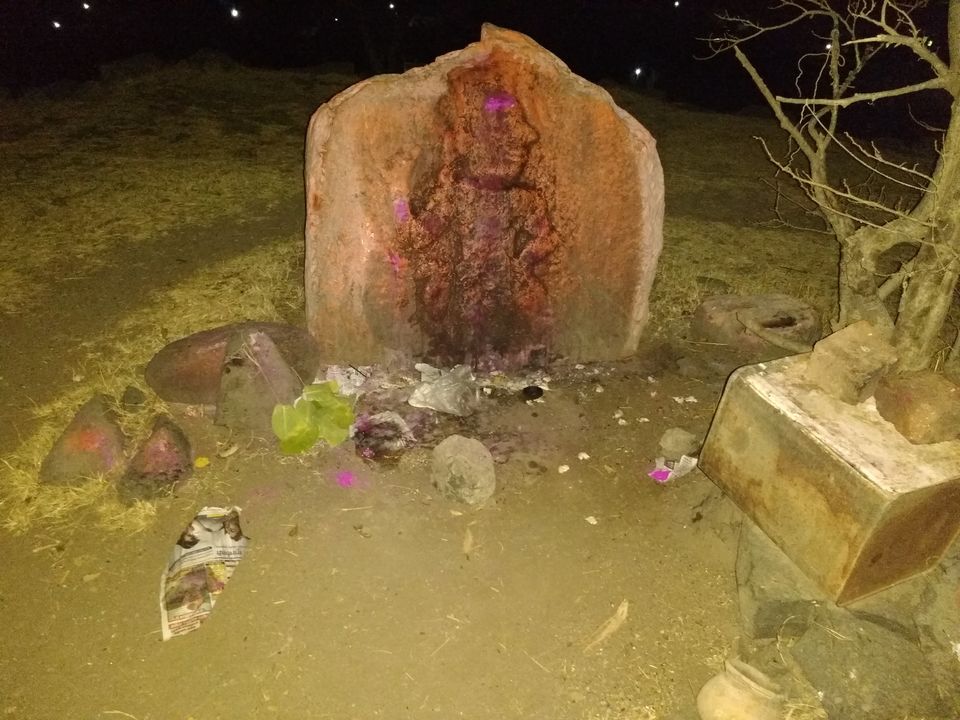 Also there is a small temple. We rested here for a while.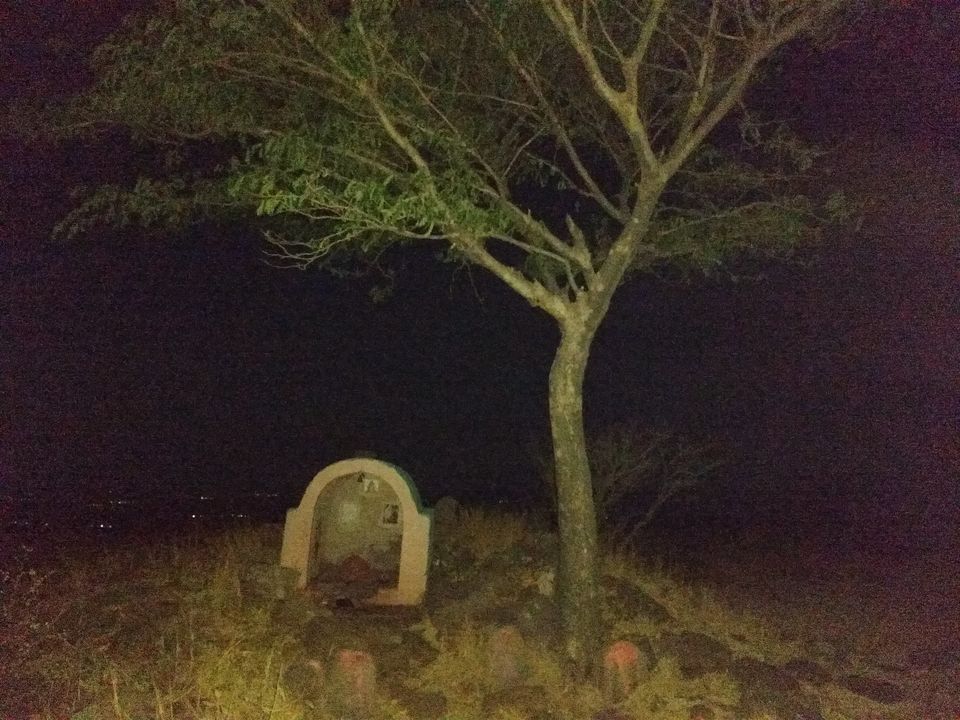 Further ahead, we came to the main gate of the fort. This gate is in Gomukhi style in between two bastions. It means that you won't be able to identify the entrance of the fort until you come in front of it.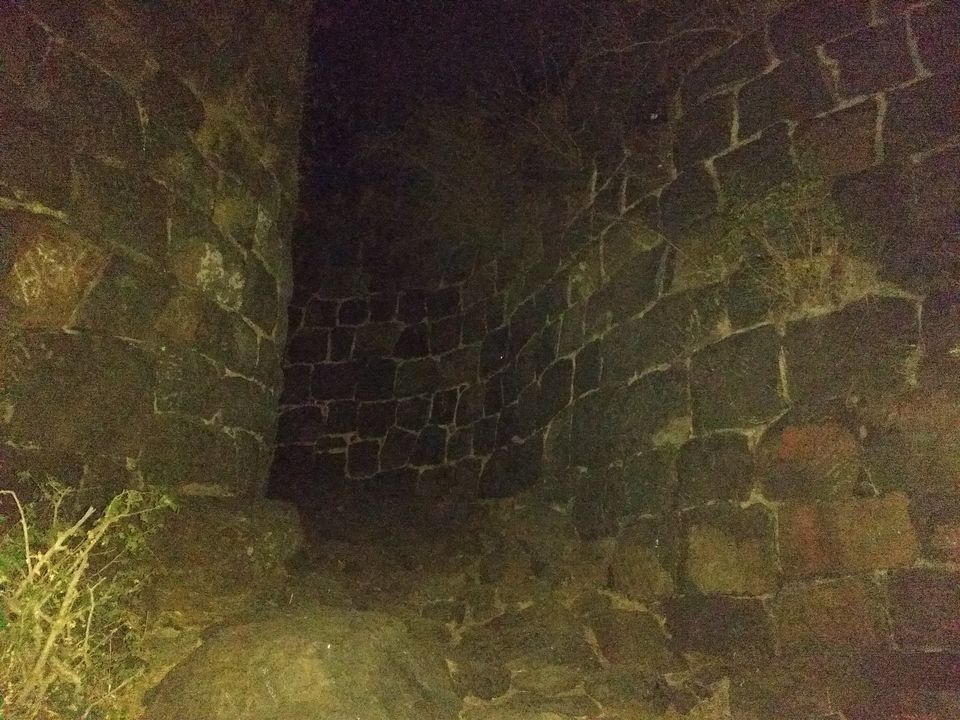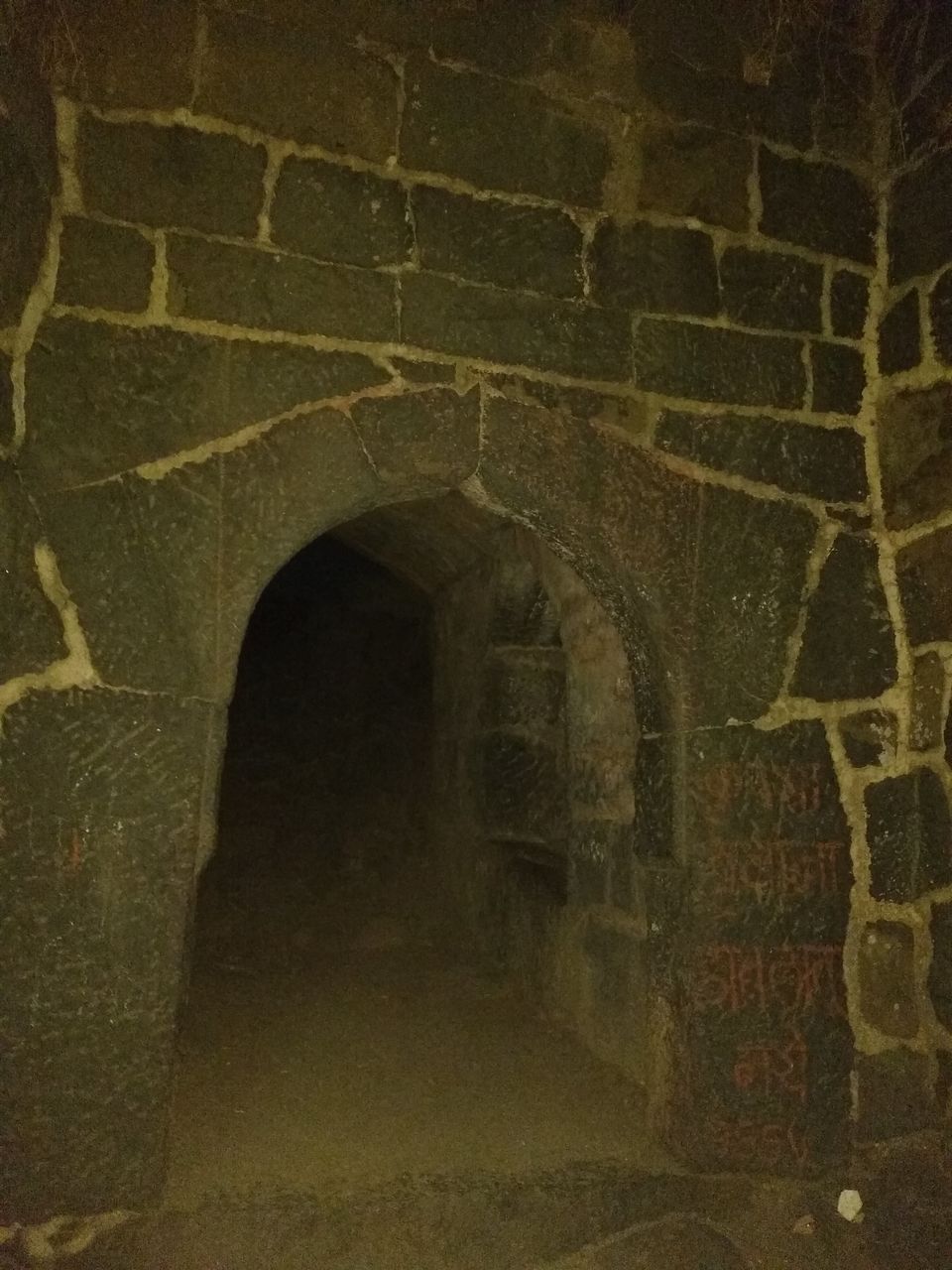 The view of base village and surrounding area looks stunning.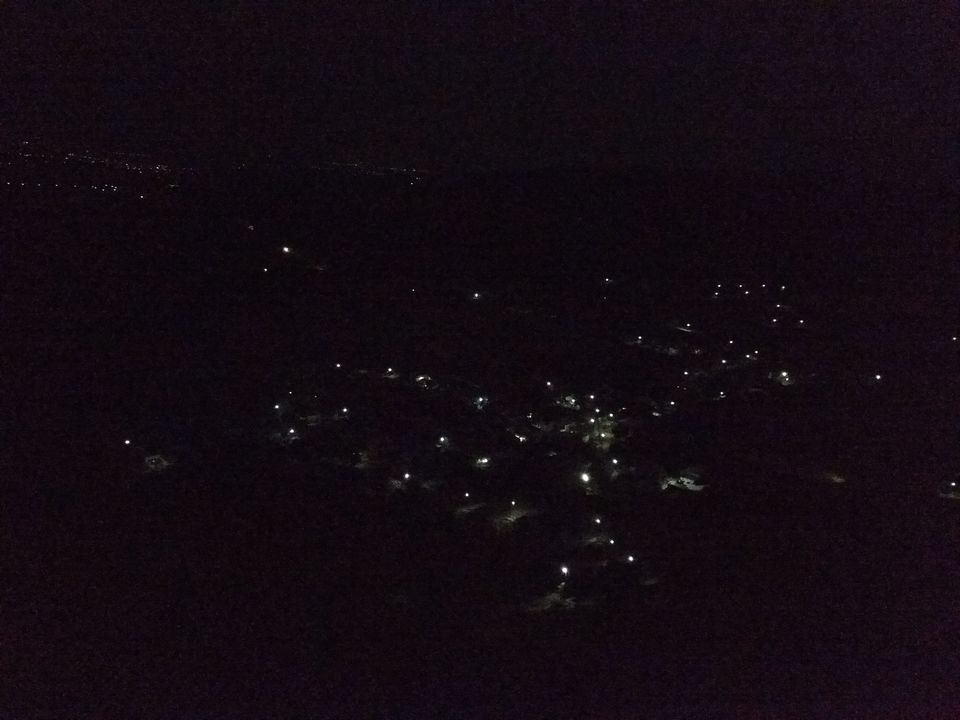 On the left side of entrance there is a flag, just ahead there is a secret gate to the fort.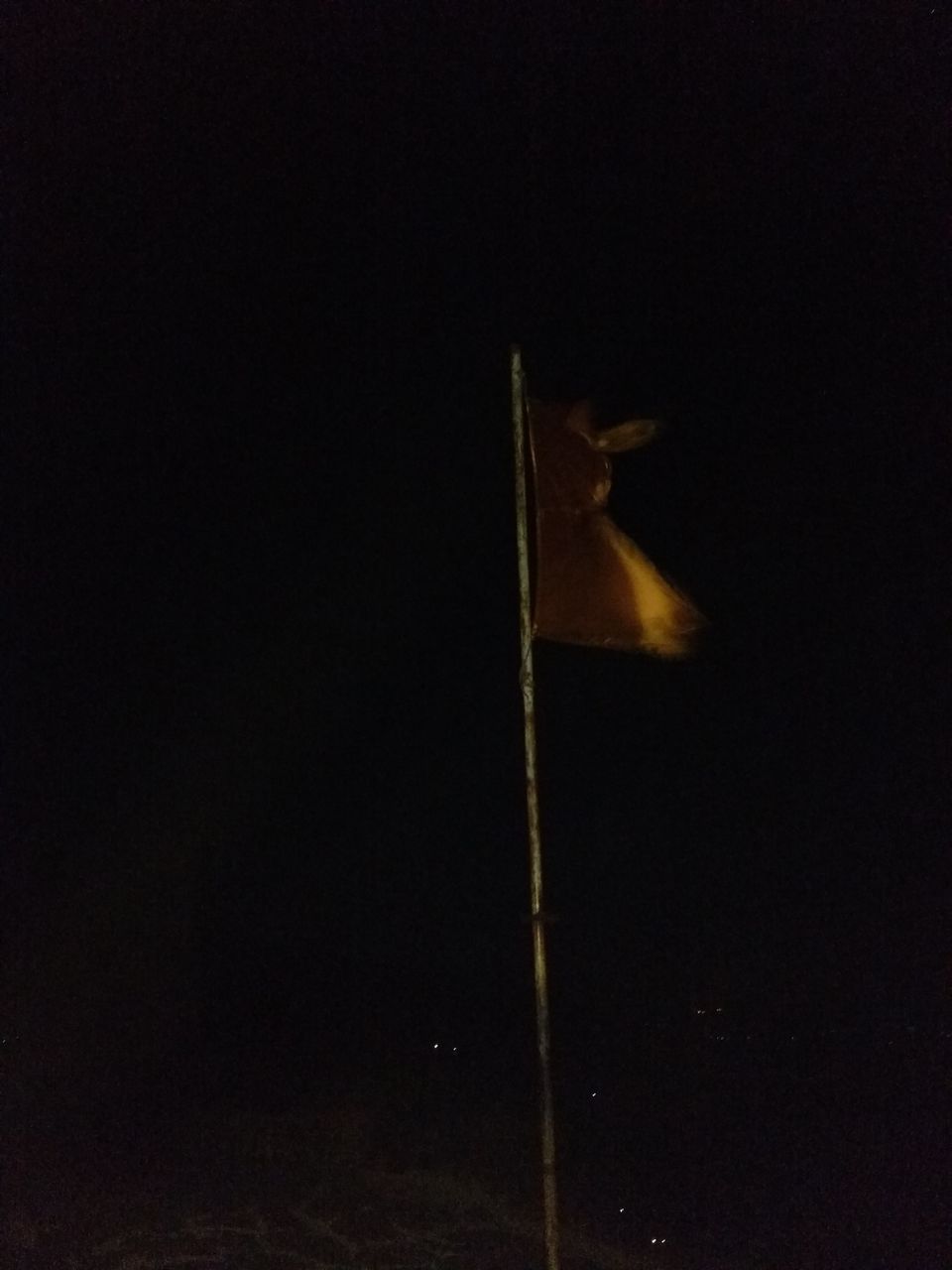 As we climbed up, we saw the temple of Lord Shankar. It is very small temple with a Jyotirling in it. Outside the temple, there are few rock made structures. Just beside this temple, there is a lake. The water is not potable.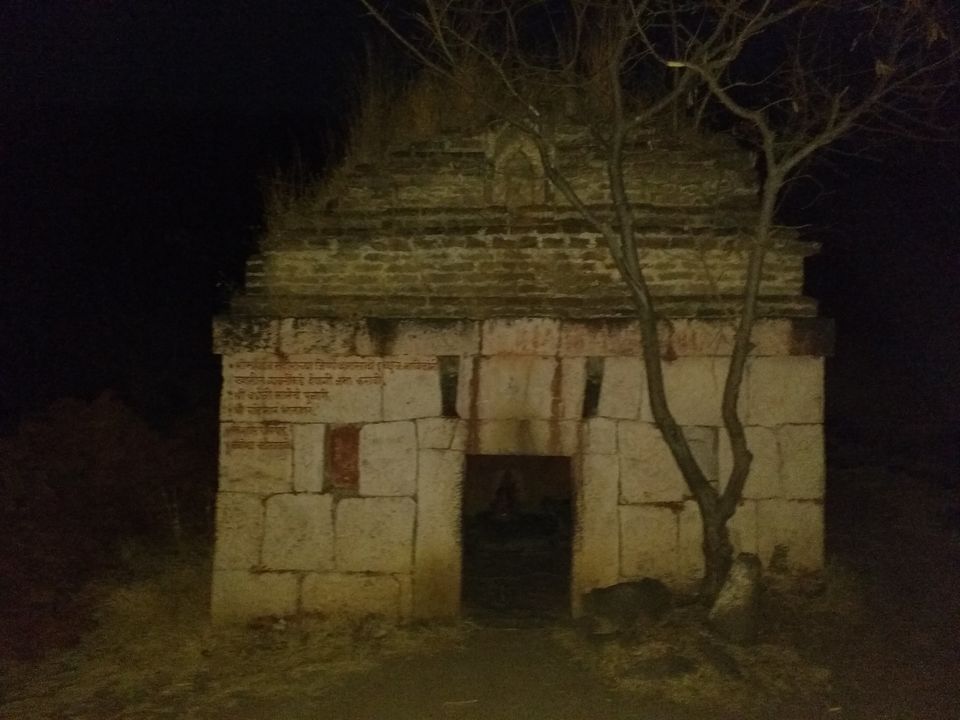 There is a hill where temple of Vardhanimata is located. There are steps built on the way.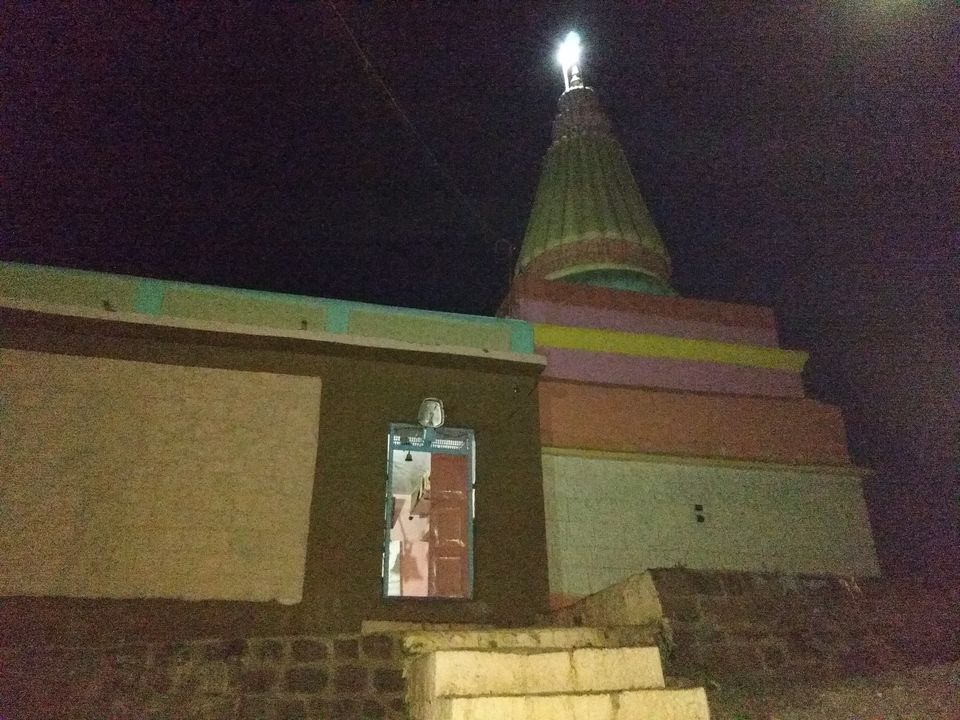 Also there is a Lord Hanuman and other temple here.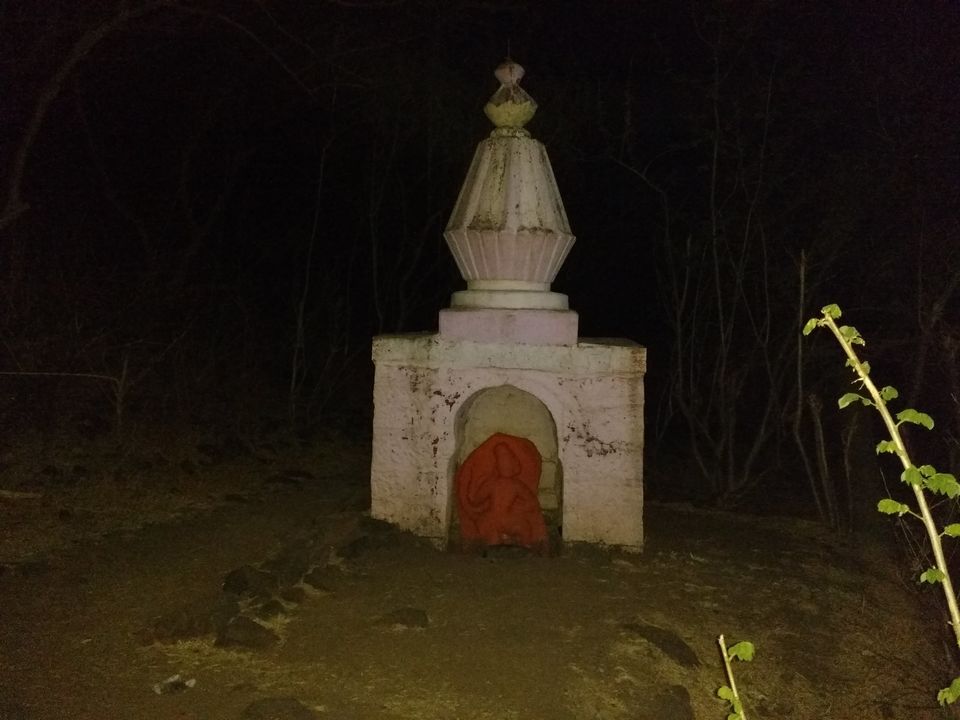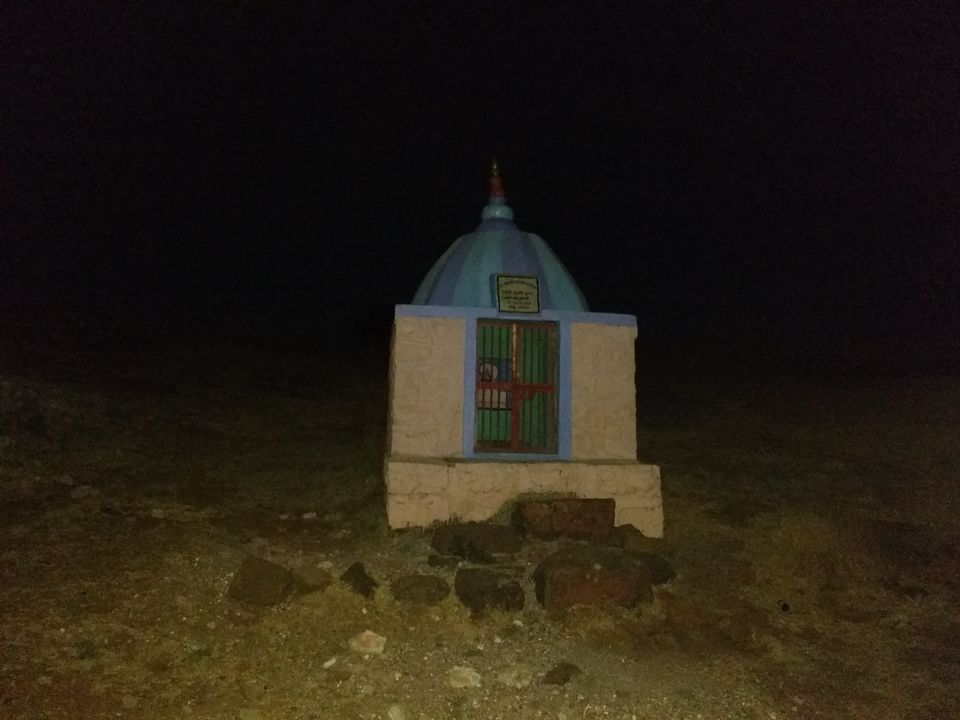 We descended from back side of the temple. The fort area looks very big from this side.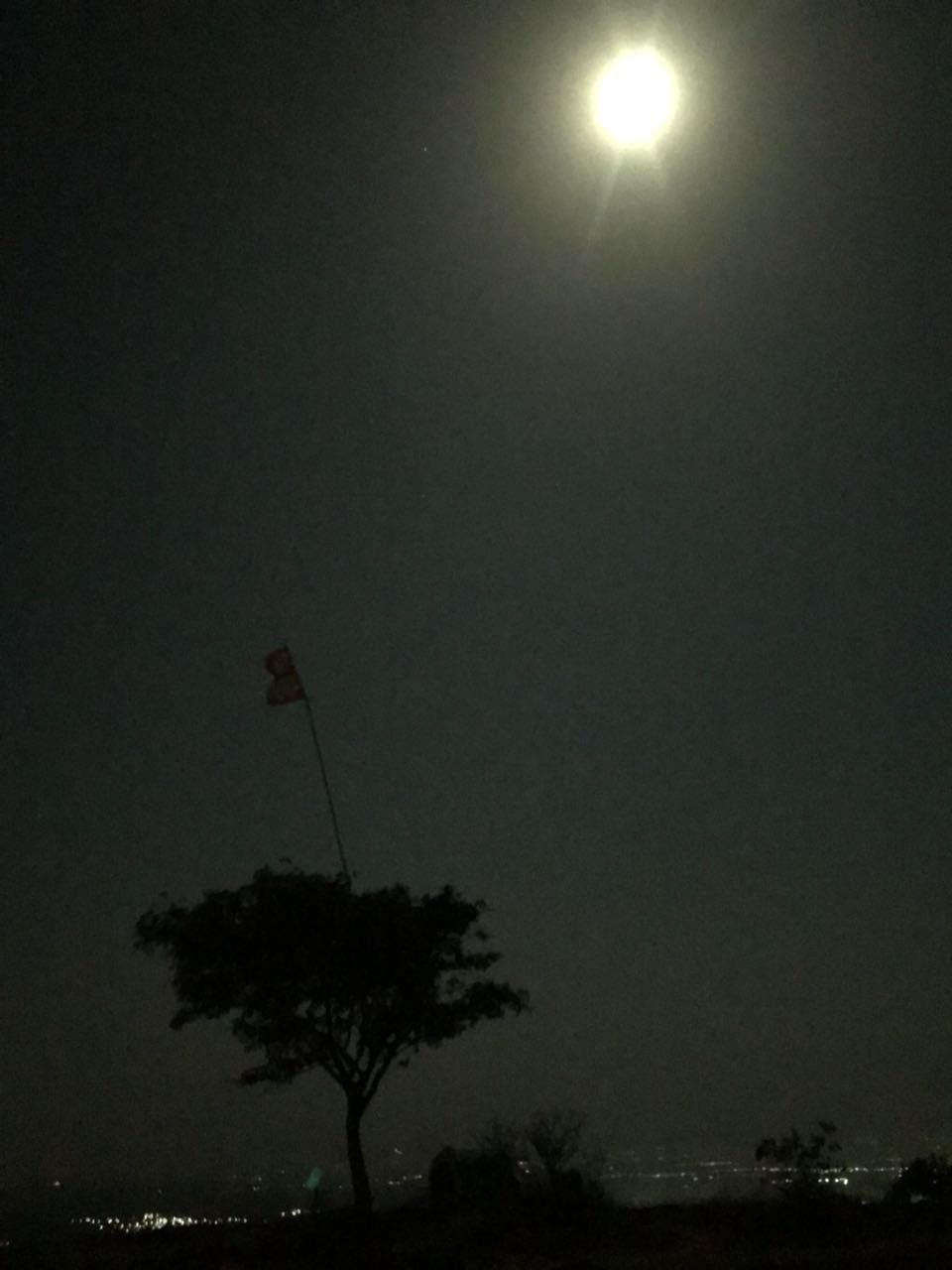 There are many water tanks.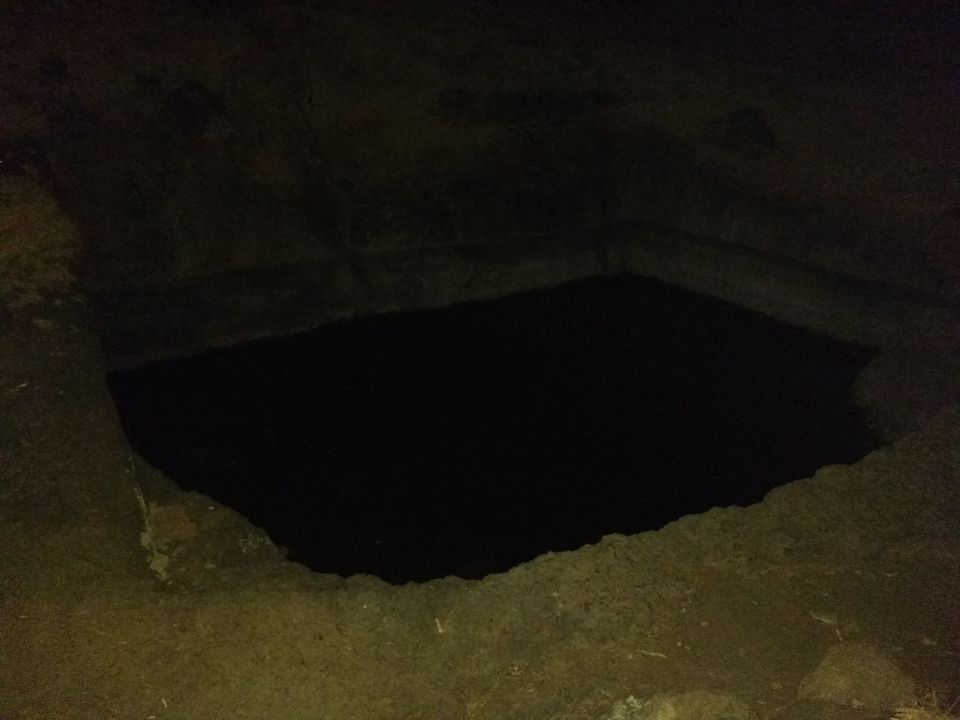 We strolled along the fortification of the fort. There are nearly 23 bastions. After an hour's of exploring the fort, we rested for some time and started our return journey.
Leave only your footprints, Take back only pleasant memories.