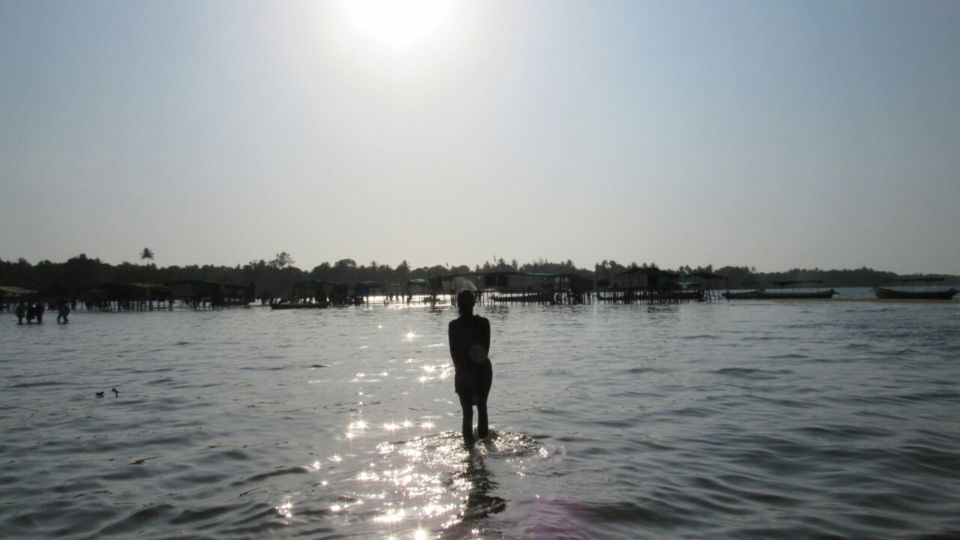 We started our journey from Kolhapur at around 10.30 a.m and reached Malvan at 3 p.m. We had booked our hotel near Chivala Beach. So, we had our lunch there and took rest for a little bit of time and got ready to explore the place.
The first place on our check list was Tarkarli Beach. We went there and the view was beautiful. The waves were bringing hundreds of shells with them to the shore. I paid for a camel ride there. Just 50 bucks and worth it, to look at the sea like that.
Next, we went to Tarkarli backwaters or what they called 'Karli Nadi' or 'Jheel'. We paid for a jetty ride to look at some of the points and also to reach the Tsunami Island on the other side where all the water sports were available. So, we took the jetty for a 1000 bucks for 3 of us. We enjoyed the scenic view to fullest on our way to the island.
As we reached the island, I tried Jet Ski for 300 bucks. I really did not like it much. Maybe, because Parasailing overthrew it all. The latter was of a 1000 bucks for one person and 1500 for double. I decided to go alone. They took me with a few other people in a boat towards the sea. The waves were hitting us hard. The wind was soaring. The chute was opened finally when we reached the sea and the colors were out in the sea. I was the last one to do it as I was the only one trying it single. It was heavenly. The view was so serene. I was a little bit nervous when I was about to go up but as soon as I was exposed to the view, I felt no fear. It was the best feeling in the world. If you have read Adultery by Paulo Coelho, the protagonist explains her feeling about paragliding in the best way. It was almost the same. 1000 bucks? Pay for it. It is totally worth it.
Next day, we went to the Chivala beach in the morning and we played with the waves as long as we could. We freshened ourselves up back at the hotel and checked out at 11. We started our journey now to Sindhudurgh fort which was just .2 km away from Chivala Beach. We had to take a jetty ride again to reach the fort in the middle of the sea. It was 50 bucks per person. I found it quite worthless. If you are into history, you will probably like it.