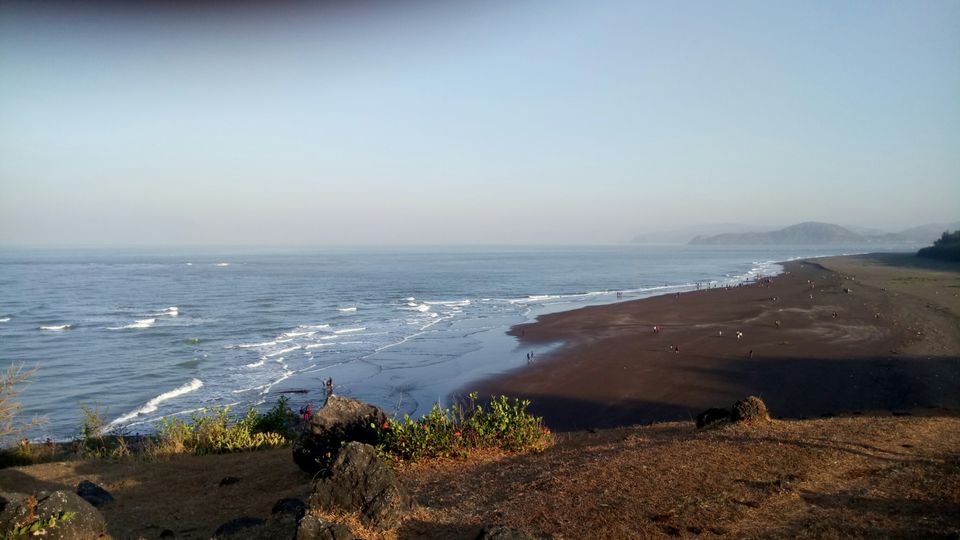 Life is so simple and easy going when we are with our friends. We know them, they know us. We just love each others' company. But going out with strangers is a different experience altogether. For introverts like me, it's a BIG BIG deal..
I came across a travel group online which was organizing a trip to Velas in Ratnagiri district of Konkan Maharashtra. Velas is famous for olive ridley turtle hatching festival which is organized in the starting 3 months of every year.
It was a long weekend - the 24th, 25th and 26th of February. I had nothing to do, nowhere to go, friends and family had plans. So I desperately wanted to get out and go somewhere and voila! Along came this group which was organizing this trip to Velas. Going solo requires a lot of mental preparation. Which I wasn't ready to do as yet. But yeah someday in the future I wanna go solo. Going with friends was not an option as all were busy. It is thus that I went with strangers - complete strangers. It was a group of 17.
For a beach bum like me, I can go to any lengths to head to a beach. It is just so liberating. I am a beach person. Just lovvvve beaches!!
Going with strangers is fun as it opens you up to the world, changes you as a person, helps in developing yourself, brings you out of your self made cocoon, your self made shell. You meet like minded people who all are avid travel buffs like you. The love of travel brings people closer. It liberates us. You meet new people, make new friends. I think once in a while everyone needs to take a trip with complete strangers. People from all walks of life brought together by one passion - the passion for travel.
And yes Velas.. I go mad when I go to beaches. It is just the sort of vacation I need. If I wanna go somewhere, it better be a beach. Going to pristine, clean beaches and Konkan.. OMG!! There's nothing as beautiful or more beautiful than our very Konkan. Any beach lover like me would swear by Konkan. Velas is one such beach located on the Konkan coast. Every year during Feb-March people flock to the turtle hatching festival. Well it depends on your luck whether you get to witness the turtles hatching or not. The villagers of Velas have come together to protect the olive ridley turtles. They are called the "Kasav Mitra Mandal". Proud of them. It just takes small steps like these to protect our nature, our environment.
A trip to this quaint coastal town is a must which is away from all kinds of commercialization. No hotels, no lodges, only home stays serving neat accommodation and delicious home cooked food. You may or may not be fortunate enough to witness the turtles hatching and make their way to the ocean. But then, there is always the BEACH with its clean black sand, a beach long stretch, picturesque cliff, tall Suruchi trees swaying beautifully.
A fun, fulfilling trip it was!! Waiting for the next trip now..