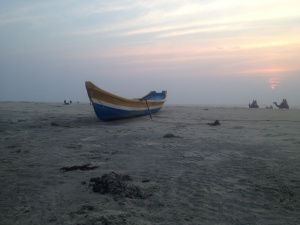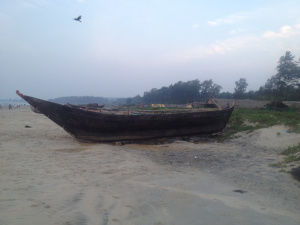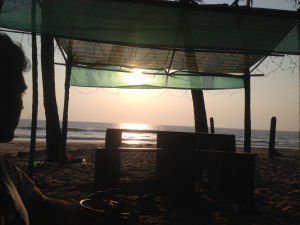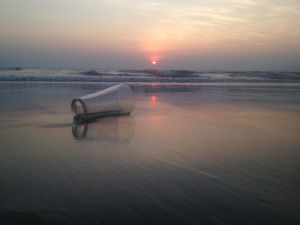 Introduction
Malvan is small town in Sindhudurg district in Maharastra state. As place is not crowded one can easily find quite, sublime &  clean beaches.Malvan will give you a feeling of old India everything is very calm, people are friendly, and you can enjoy lazy afternoons etc which is very rare now days.
How to reach
If group is big you can book a cab or traveller from Mumbai for few days which will take you comfortably. It will usually take 12 to 15 hr.
Places to go
Devbaugh: Devbaugh is approx. 16 Km from Malvan. By far it's the best place in malvan because of awesome beach , very clear water , walkable distance to attractions . What I liked the most, was the landscape (a scenic gem) , places having lots of coconut tress and mesmerizing  drive along the shore. If you are photo enthusiast you will get ample amount of places where you can take photos. You just need a eye for photography.
Tarakalli : Tarakalli is second most famous beach in vicinity it is 4 or 5 km before devbaugh, one can halt at tarakalli for a day and then proceed ahead. But other than long coastline along the beach you have nothing else to see around there.
Sindhudurg fort : It is fort built by Shivaji a ruler of Maharastra , unlike many forts he had built , this fort is located in sea and can be visited by ferry. I avoided this spot as I was not interested in seeing fort. Place is famous for scuba diving , water is not that clear but one can easily see fish and corals , there are many agency that will help you in scuba diving. waiting time is usually around 2 to 3 hr in peak season. If you want to do it, try doing it early morning. I never trust in pre booking an event as you never know what new things you find while travelling. Avoid taking coupon of scuba diving from internet; you will get good deal at the spot only. I did it in Rs 1100 and that too in peak season.

Cost

Accommodation : Accommodation is very cheap in off season and you can find place easily, but if you going in peak season try to book prior as there are limited houses and they might charge you more in that situation. Try talking to local people for help, they will help you to find place in budget. Average cost of accommodation varies from Rs 400 – Rs 2000 per day for a room (Varies with location, season & availability)
Food : Most of the time house owner will prepare food, choices are limited but food quality and quantity is good and rates too are very reasonable.

Shops are usually closed in afternoon so try to get your stuff before afternoon or in evening.

Duration of travel

Duration of travel depends upon your priorities. If you want to just chill you will love this place a lot. But if you want to party and hang out with crowd this is not the right place and 2 day trip is enough for that.

Money saving trip:

Travel cheap : From Mumbai you can take a train till Kolad (nearest station to Malvan). Trains are usually cheap in India. So you can book a 2S seat in janshatabdi which will cost you Rs 300  – Rs 400 (Prices may vary with the time) it takes least time from Mumbai to Kolad. There are other trains also and you can chose them depending upon your timings and convenience.

From Kolad you have to take a bus to Malvan. Bus will take around 1 Hr to drop you at Malvan bus depot which will cost around Rs 35 – Rs 40 Per person.

From Malvan you can take a self driven vehicle (2 wheeler or 4 wheeler) depending upon availability but in case you are on tight budget better to take bus till Tarakalli or Devbaugh.

Vehicle is required when you are in Tarakalli to get extra advantage in finding accommodation at cheaper price and to explore area in depth. Cost of two wheeler vehicle may vary from Rs350 – Rs 400 per day, night charges are extra. Make sure you ask for petrol prior taking vehicle as only petrol pump located in vicinity is in Malvan which is around 13 – 15 Km from Tarakalli.

Avoid too much liquor : Liquor is not that cheap so having it in limited quantity will keep your budget in check.
Bargain for rent : As most people will start with high price try to bargain with them for better rent price. But don't miss opportunity by staying away from beach. Nothing can beat sea face room with cheap rooms.
Go in off season : Best season to visit Malvan is from Oct – Feb; try to adjust your trip within these months and when no special occasion arethere.It will keep your budget in check.
This travelogue was first published by Untouched Roads .