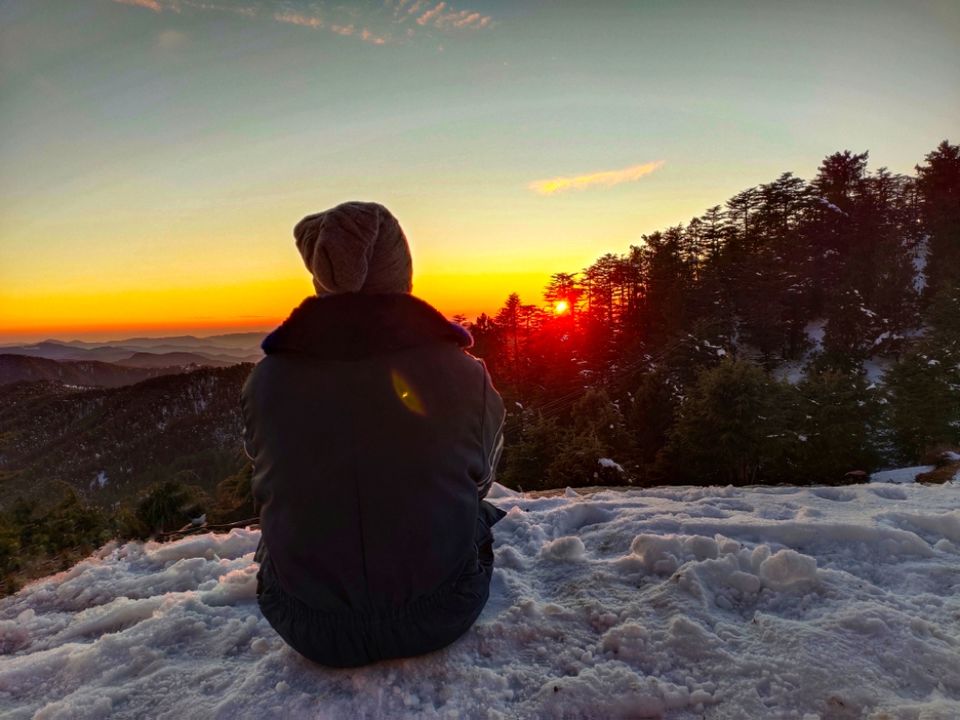 I took my first Solo trip at 22 years old,
Shimla or Simla, capital of Himachal Pradesh also known as "Queen of Hills".
India is community oriented, and so o whenever travel it's always with someone like my family , friends or roommates etc.
Last year , it happened that I had to go to the my friends wedding and then trip to Manali and Parvati vally with friends was planned but after wedding my friends refuse to trip to Manali for some reason.
I was so frustrated I decided to go solo to Manali but destiny wanted me to go to Shimla so that night Manali got its highest snow falls of 8years and roads were blocked to Manali. So I searched places where I can go for while and I decided to go to Shimla. My friends Dad in railway service so they arrange my travel till Kalka, from where you have to go by Toy Train (Unisco's world heritage train) for Shimla. It turned out my best travel experience that year.
Trip turned out really well ! Although I was really conscious about safety and planning but everything went smoothly.
I learned how solo travel could be and merit of visiting a place place with so much history as well as spectacular natural beauty !
First of all, Nothing is awkward or uncomfortable in traveling alone. Instead of being in my comfort zone all the time ,
I had to plan my itinerary, talk to people , search places to halt, had to ask people about great places to see, history, culture etc, and get used to relying on myself. It showed me how free I can be when I travel alone.
Because not having any company to consider , I can do anything I want !
So I did everything I can do there I visited places within city main tourist spots markets, explored local food , tried ski for first time, horse riding , zip lining, vally crossing, had amazing experience of free fall , had treck to nearest peak and mainly touched so many lives...
I was so happy I was already planning a future trip back to Himachal,Obviously solo trip...
This trip makes me rediscover myself, makes me realize that thinga I can do, boost my confidence to do things on my own. If you are scared of travel solo start small. Don't let anyone's story or anything scares you. Travel is different for everyone and solo travel is process. So if you are afraid of traveling solo I would say: Book that Ticket..!
-Sumit 23.