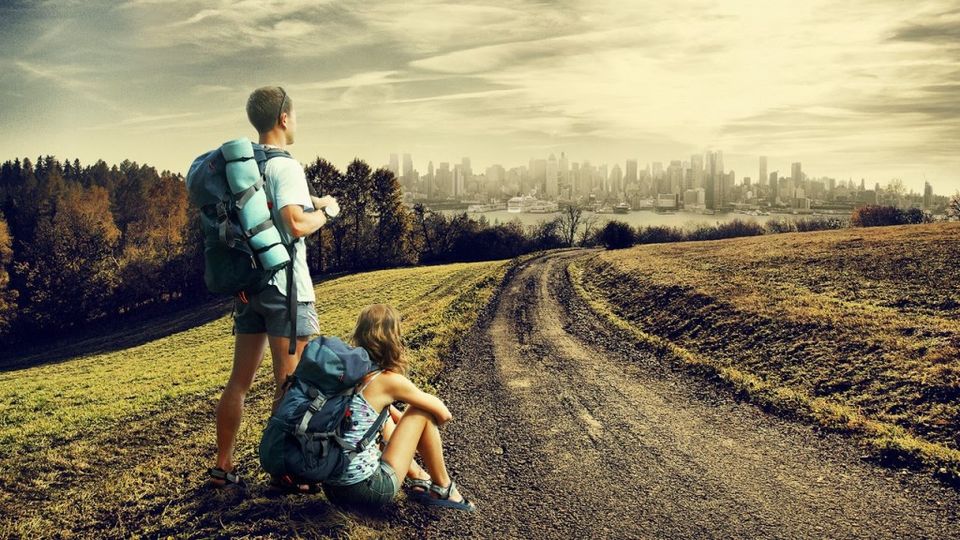 The day I decided I want to travel alone, I knew my journey will not be easy. As till now my parents don't know that I travel solo because I know very few people will relate to my idea of travelling alone as it's not everyone's cup of tea. I will not be ashamed to say that even I was scared to travel alone at one point of time as many questions were floating in my mind. What if anything bad happens, What my parents are going to think if they will come to know about my solo trips?!! but should we really care about the society's questions? "NO" a big no from my side definitely. As I share my travel journey as a Solo Woman traveller, many people have so many question. the very 1st question is "Is it really safe to travel alone" & I have personally experienced that your safety totally depends on you, As a solo woman traveller I think you should be equally concious & courageous enough to deal with your problems. Trust me, if you will not come out of your comfort zone to travel so this question of safety will eat your entire life one day.
My Story#
During my last solo trip to Himachal Pradesh, On my last day I got a call from my bus driver & he said my bus got cancelled because of landslide issues. I asked him "kya bus kal jaayegi ya nahi" but he had no clue about it. I didn't have that much money to hire a cab directly from Bhunter to Chandigarh. So waiting for tomorrow morning was the only last option for me . I received a call from one employee of Redbus through which I had booked my bus tickets. I told him everything about my situation. I told him that I have a flight from chandigarh & I can't afford to miss that. Please help me, what should I do as my bus driver has no clue when the routes will get cleared. He told me that he will give me a call tomorrow & update me about the landslide clearance.
Next day Morning, I travelled from Kasol to Bhunter to find out about the landslide scenario as I was really tensed. I had never faced this type of issue. Luckily, I got a call from Vikas Sharma - Employee of Red Bus. He told me that bus will go in the evening from Manali & will reach Bhunter by 8 PM. So he told me that why don't you come to manali only, there are lot of places to explore & in the evening I will drop you at bus stand.Now the question was Should I trust him or not? But I had no more money to spend on a accomodation in Bhunter till evening atleast. So I told myself "All is Well" & decided to take a Public bus from Bhunter to Manali which was for 60rs only. Vikas sharma guided me through out my journey from Bhunter till Manali.
When I reached Manali, I called him & he came to receive me. He asked me where I want to go & explore but I was scared whether I should go alone with him or not but then I said yes to him after convincing myself alot . He had a bike & we went to see Solang on his bike. Through out our journey, Vikas sharma only shared his story of Army school, his solo travel stories & How he had taken 8 Australian girls for hiking. He told me Why he wanted to meet me. the reason was when He came to know that I am a Solo woman traveller, he wanted to hear my stories about my travel journey. We discussed about our past crazy stories & future travel plans.I told him that I have never experienced snow in my life & he took me to a place where there were lot of snow. I was playing with it like a kid. He took me to one of the awesome resturant in Manali, where I realized how wrong I was, I doubted his intentions. Later on he dropped me at Bus stand & Just said "Keep in touch". I thought he has my number What if he irritates me with calls & msgs. It's been one month now, I didn't get any irritating msgs from Vikas sharma.
I don't say, you should trust people blindly but I would say, People like Vikas sharma also exist.Be concious gilrs but don't just tie your self with these doubts. Till now, whenever I share my this trip of Kasol to anyone I make sure I share my one day journey story with Vikas Sharma too with people. Few people still say, you are so stupid.How can you roam with an Unknown person. But then I say Thank god, I met Vikas Sharma who was just an Unknown person but he made me realized that my decision was absolutely right!