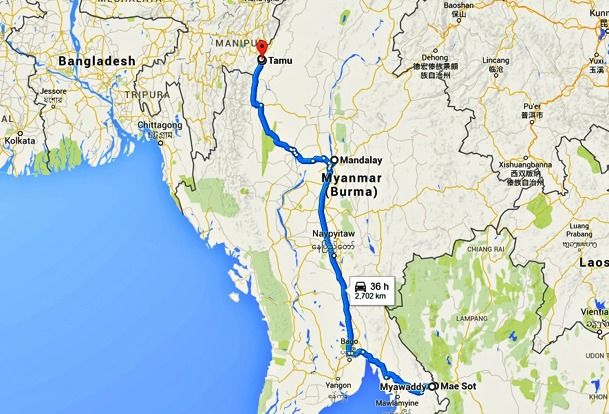 What started in 2012 by governments of three nations is nearing completion now.
The Myawaddy-Thinggan Nyenaung-Kawkareik section of the Asia Highway, that links India and Thailand is now operational.
Thailand tour package 3 days 2 nights
Stop rubbing your eyes in disbelief because this piece of information is 100% authentic.
The road's construction began in 2012 which runs from Moreh in India to Thailand's Maesot via Myanmar's Tamu, Mandalay and Myawaddy along with sharing the border with Myanmar.
With the 25.6-km-long section becoming operational, driving to Thailand is a possibility now and because of this route the travel time between Thinggan Nyenaung and Kawkareik will be reduced from three hours to just 45 minutes.
It is an important component in Indian government's plan to ramp up its "Look East" policy to the newly coined "Act East" policy. "The India-Myanmar-Thailand road link has been designed to bridge emerging economies in the Asean and Saarc regions. The pact is scheduled to become operational shortly and to mark the occasion a car rally would be held before March 2016", said a government official.
Do you still want to know where to go on your next road trip? *Wink*