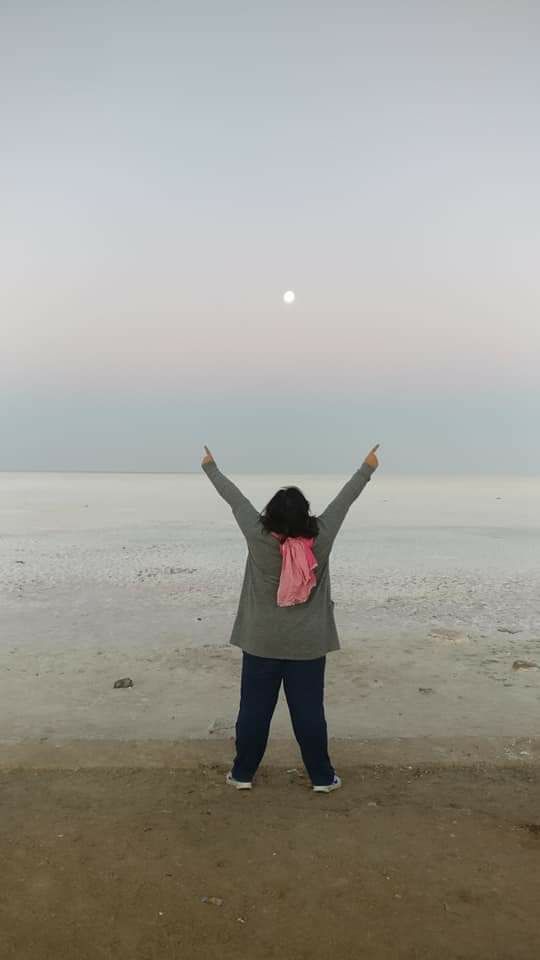 Who spends New Years Eve (start of 2018) in a train?....Yes my family does. Meghana, Bhumika, Shyamlee Ma'am and Jayanti Mami...
We all reached Bandra Terminus to catch the train at 11:45 PM ...The glitch was we booked ticket from Borivli... However due to New Years eve there was traffic and hence we decided to board at Bandra. The Ticket Checker came and scolded us and we all made puppy faces.
Anyway we reached on time however there was some glitch as entire fest is organised by two companies and we got the bus a little late which took us to Dhordo the tent city and we reached by 4 however we had food in our tents ready for us as we were late and evening snacks were served in dining hall..We moved to salt Rann ( it is said the land was covered with sea years ago then it shifted leaving salt behind) at eve and had loads of fun clicking pics with setting sun. The surface of Rann looked like that of moon and the setting sun in the salt infinity with its image was magical. We took a camel ride to the tent city with chilly air cooling our cheeks. We had sumptuous gujarati food.( Made by Marriott chefs) at night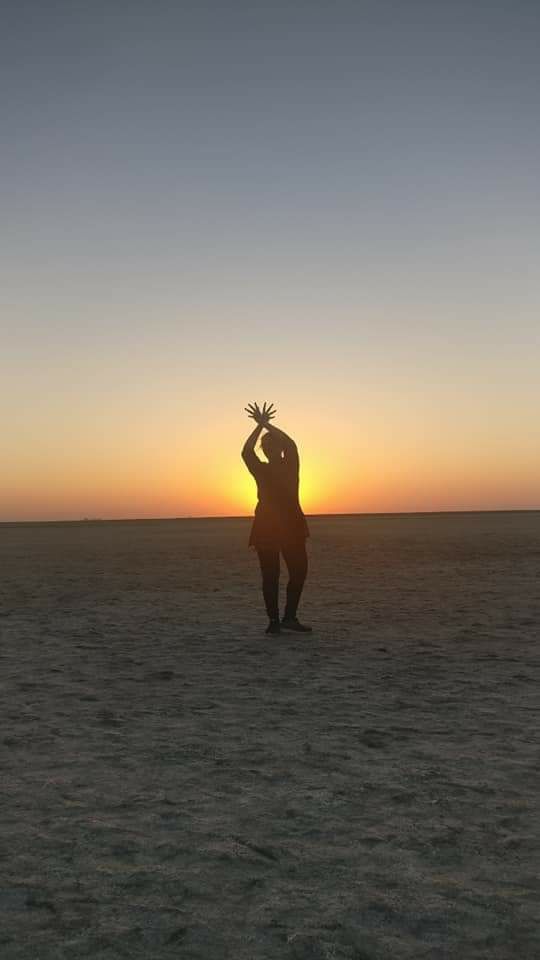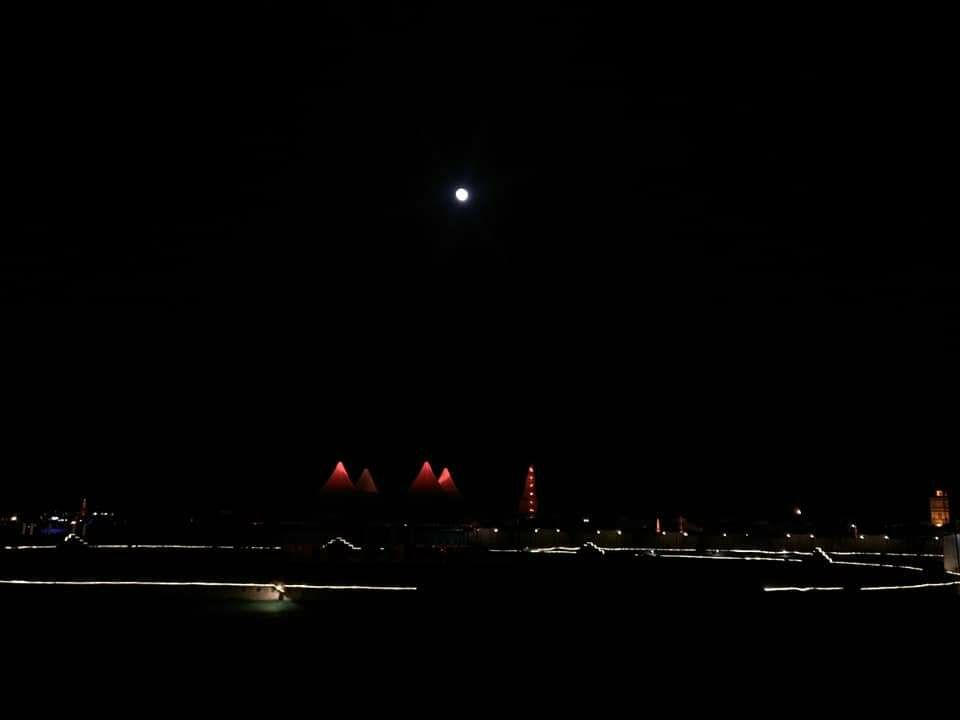 Next day was Mandvi Visit and before that a memorial visit...All organized by the Rannutsav ....We reached Mandvi and saw the palace which got destroyed partially in the 2001 earthquake...Then headed to the beach after lunch...Spent evening watching sunset and some funny sea creatures ...Then headed back to Dordo...Today was the super moon night...However when we reached the moon was high up and the salt dunes were so crowded because of so many tourists ..
Instead of calmness which we witnessed a day earlier it was all messed up..
It was 1 am when we came back and slept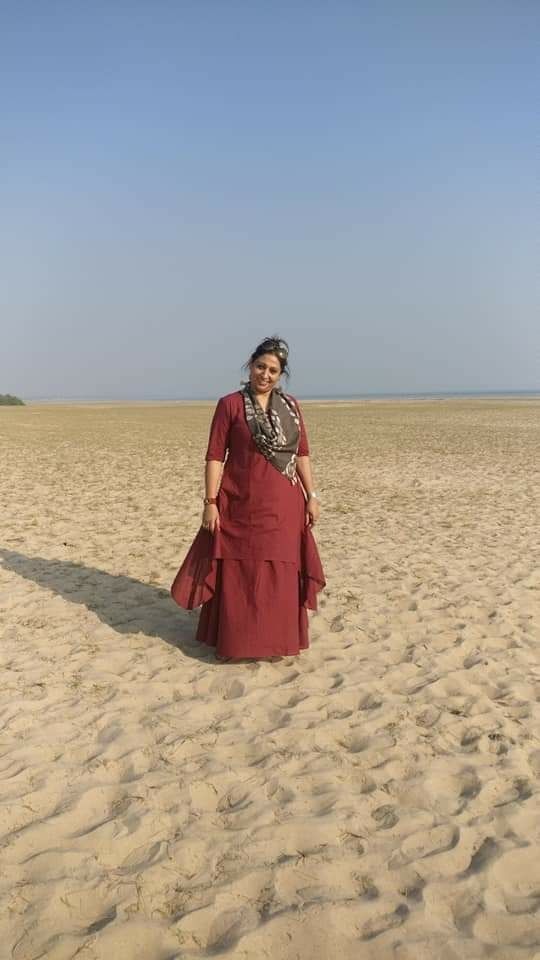 The next day was suppose to be sunrise and super moon set morning at 6 am...Meghana and I were able to wake up and witness one of the most beautiful morning....That day was a day to go to nearby villages ...And witness the kala dungar and jackals with strange magnetic phenomenon...
We returned early and ended the day....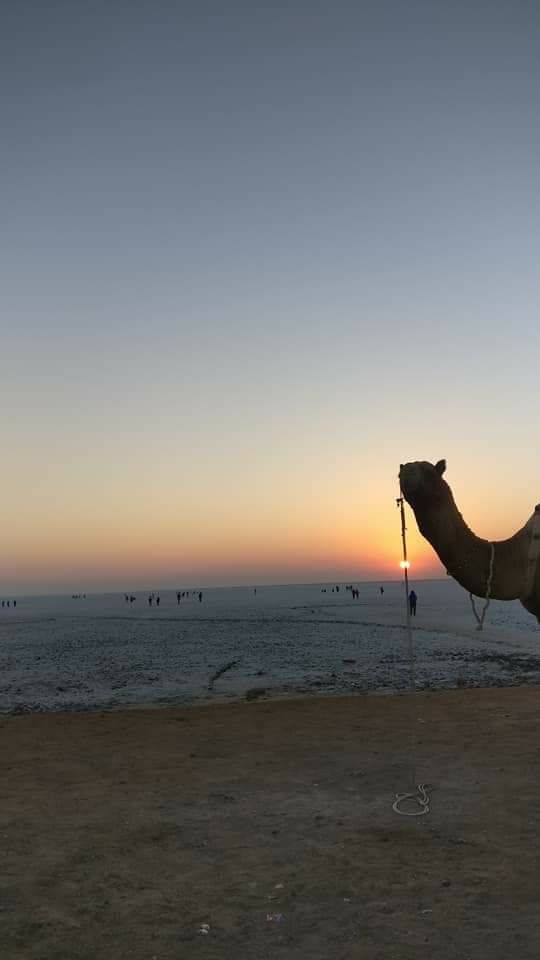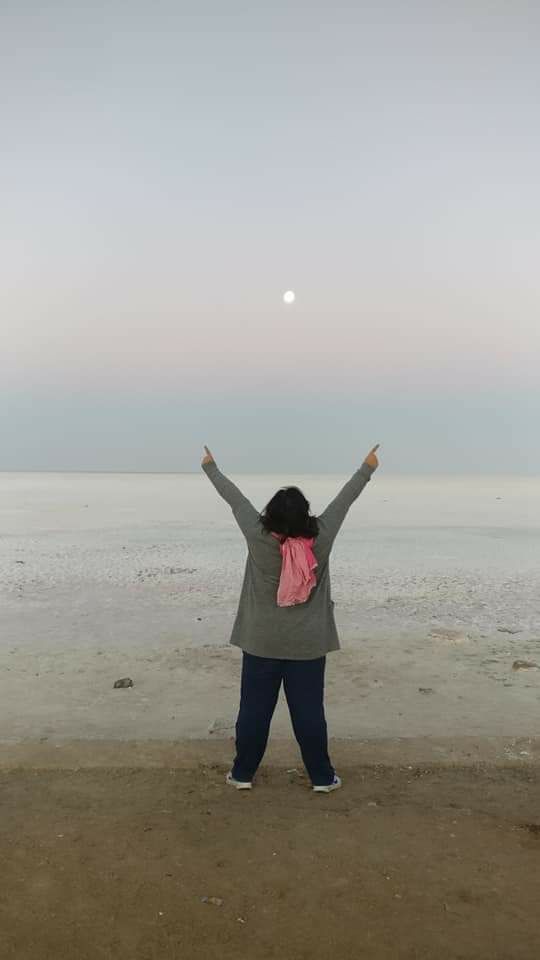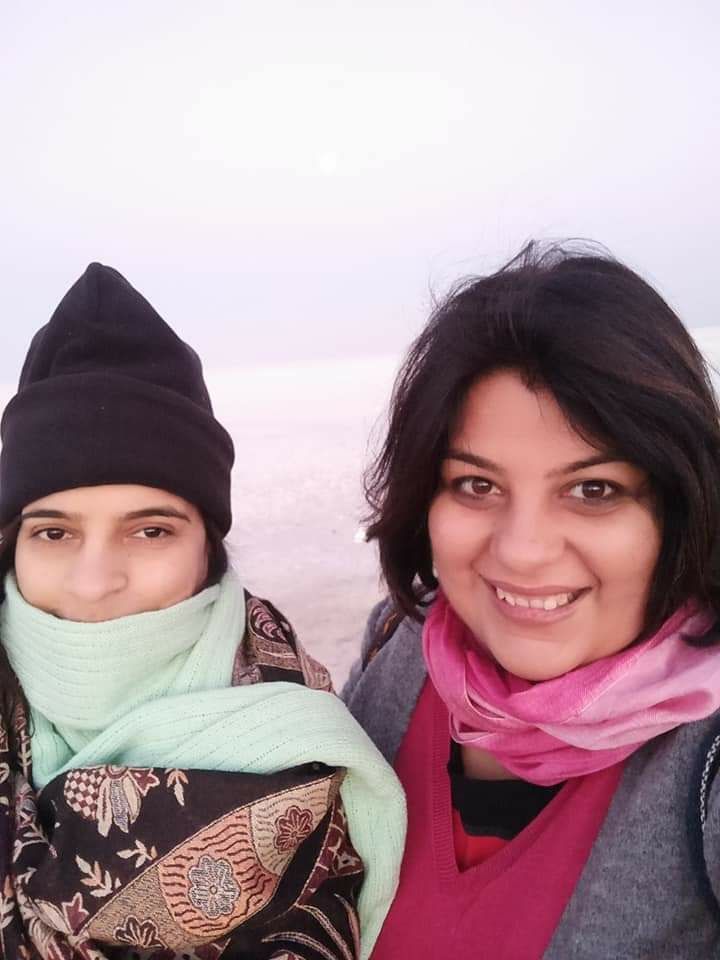 Next morning the remaining of us went to witness the moonset and sunrise...However Meghana and I managed to go back again....We had the day to our self with afternoon to go around...Nearby areas....We thought of skipping the temple next day and go to textile museum and buy some good textile material...
All I would end up with a small poetry
Five silly people
Leave home on a wintry new year's eve
To witness nature's unique phenomenon
Dunes, salt, super moon, sunrise and sunset
Moonrise, moonset
The pink cheeky faces, the cold air
The mirror image of setting sun on salt
The cold chill, the chhakdas and the traditional dresses
Para motoring, para sailing
Were the few small adventures
The chai, the dhokla, the fafda
Daal dhokli, sev Tameta, Chaas
Bhajiya, parathas, the meetha daal
Yummy to the core which we filled our tummies with
The history, the geography, the physics,
Astronomy, geology, civil engineering, textile engineering
Each knowledge was enhanced in those five days
There are few things in life which leave a mark
Watching Moon and sun beside on a cold morn was one of those spark.
This was just the beginning of the year 2018...
In a big way....