I read one travel quote which says "The cure for boredom is curiosity". Yes, travelling has made me so curious that I always look for some new places to visit every time. My goal is not to visit the highly popular destination but those destinations which are less explored. My curiosity made me found Asia's cleanest village – Mawlynnong. My temptation increased even more when I read that it's in my own country - India. I definitely felt proud as where everyone is busy criticizing the country situation; we have those people also who are working hard to keep the title of Asia's cleanest village. Meghalaya – Jewel of North- East states, which was always in my bucket list, however when I read that Mawlynnong is a part of Meghalaya then one trip had to happen to this beautiful paradise.
Mawlynnong which is easily accessible from Shilong town as it's located at the distance of 100 Km from Shilong. Hiring a private vehicle is the only option to reach Mawlynnong as the buses are merely available. There is one bus which goes from Shilong to Dawki which is closer to Mawlynnong say at the distance of 17 Km. However the bus runs only if there are more than 15 passengers otherwise it will not move if there are not sufficient passengers. Luckily, I had got a roommate in my guesthouse so we decided to shell out the expenses to travel together till Mawlynnong. I was completely enraptured by Meghalaya's beautiful weather. The whole route from Shilong to Mawlynnong is purely euphoric as it's fully encompassed by green meadows, mountains & waterfalls. On the way, it started drizzling; later on it started raining heavily. No one can predict weather situations in Meghalaya as it can change drastically in every 5-10 minutes.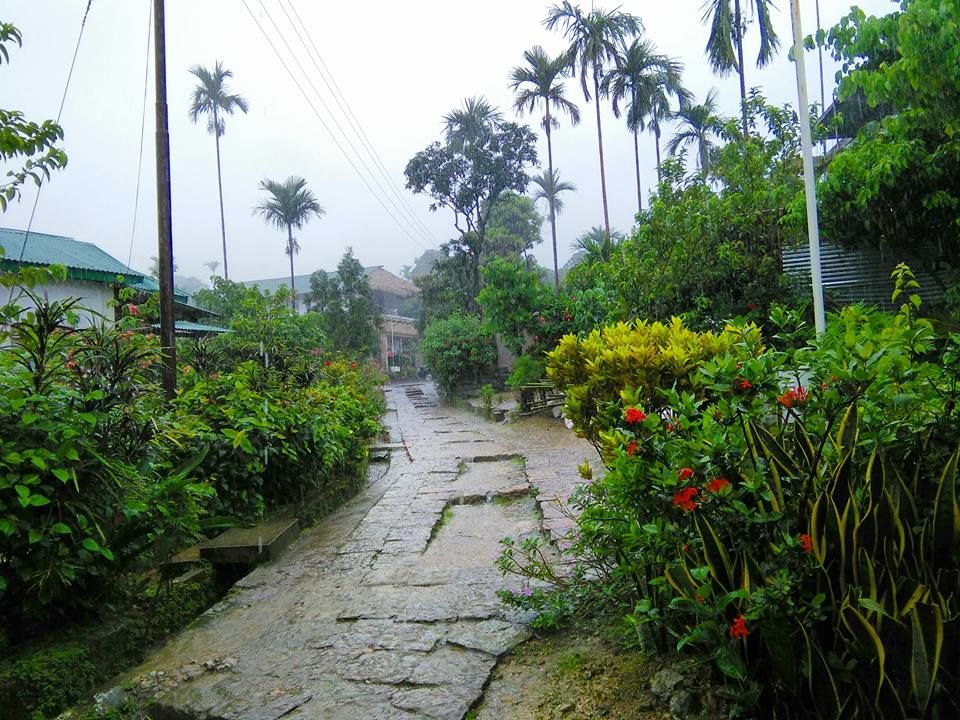 As Meghalaya is divided into hills say Garo hills & Khasi hills. Mawlynnong is a part of east khasi hills hence you will find Khasi community in Mawlynnong. I had read a little bit about Khasi community online however our driver disclosed some interesting facts of this community on the way till Mawlynnong. He kept the entertainment level high by telling his stories.
It was raining heavily when we reached at the campus of Mawlynnong. Our driver had one half broken umbrellas to save three of us. As it was raining, we decided to eat something before entering the village. There is a nicely maintained canteen by the women of Mawlynnong at the entrance of the village. I must say, they maintained hygiene as well when it comes to serving food. Veg & Non-veg food, both are available at the canteen that too made with some delicious ingredients. You will fall in love with the hospitality & culture of Mawlynnong people. As Mawlynnong is full of Khasi community, you will find women workers everywhere as women are expected to run the family financially. By the time we had our lunch; rain had stopped leaving a pleasant weather. So we decided to take a round of this clean village, also we wanted to see how they have maintained the cleanliness of the village.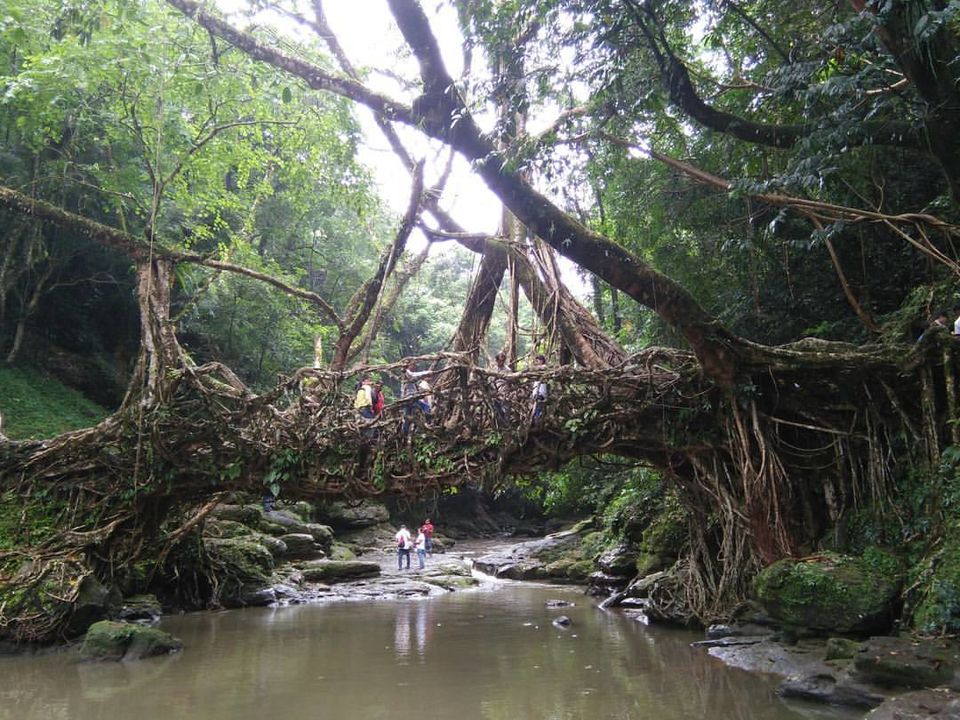 They charge 50/- Rs from the visitors so that they can maintain the cleanliness of the village. Mawlynnong village looks more like a garden. Everything is green & clean, seems like we're at some foreign location. The village has loads of option of Home stays as well. They have a church as well inside the village which looks so vintage & artistic. I was pissed off with tourist there, as they didn't even pay them for the lunch. There were few tourists who went ahead without even paying them however villagers tackled the situation very patiently.
We moved into the village to experience the beauty of this clean village. The more, I was exploring the village, the more I was feeling amused with its beauty. It was maintained without keeping any high tech facilities. That moment, I felt, people play a very important role as Mawlynnong is clean only because of villagers' day to day hard work to keep the village clean.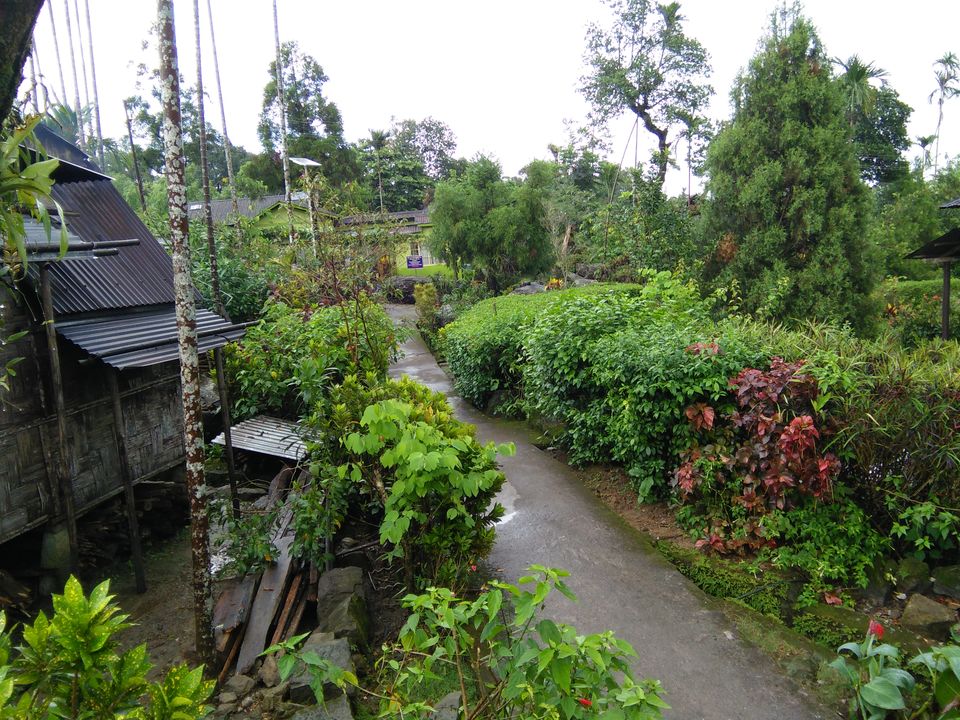 Our taxi driver told us about a single Decker living Root Bridge near Mawlynnong village. It's merely located at the distance of 15 minutes from Mawlynnong village. It's hardly 200 steps down to be at the nature's awestruck creation. All these single living Root Bridge takes 40 years to transform from one corner to another corner. People were highly obsessed with selfies, they were not ready to leave the bridge. There were 30-40 people standing on the bridge at one time. It's our responsibility to take care of these natural creations. If you will not fulfill your responsibility now & spoil the bridge then it will take another 40 years to transform. It was a truly a magical experience, It was beyond what I had imagined. It totally changed my perception as well as I had never thought, India can also have such a beautiful clean village.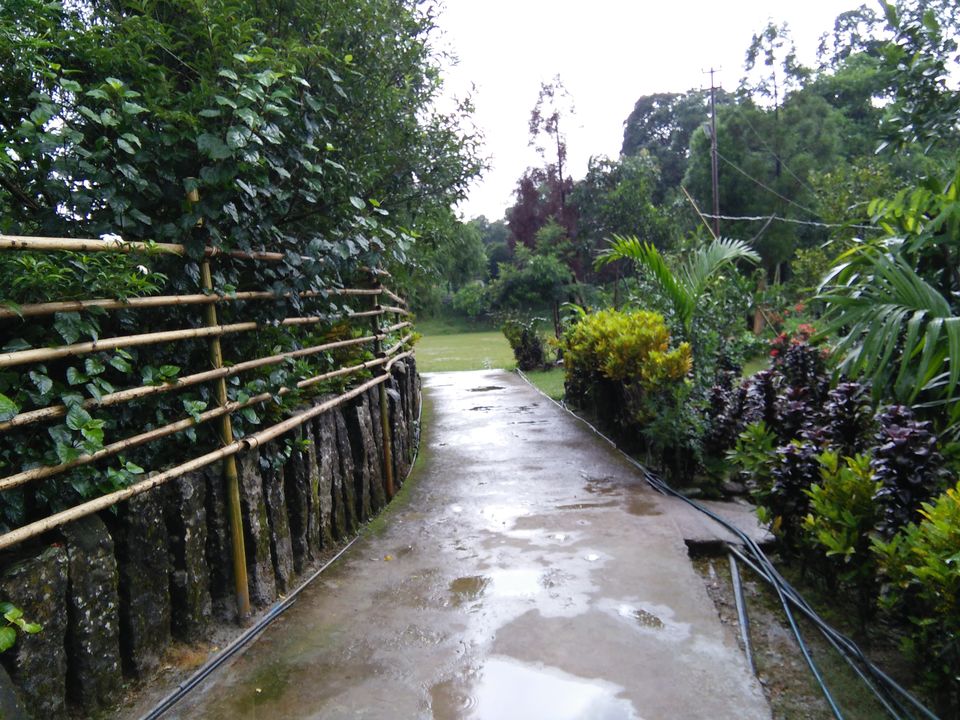 Altogether this village should be visited once in your life time. Just fall in love with its clean paths, wooden huts, tree houses & people.
The article was originally published on www.conversegirl.com. You can find us on Facebook as well - /www.facebook.com/womaniyaonroadtrips/
Frequent Searches Leading To This Page:-
assam meghalaya tourism, assam meghalaya tour package, assam meghalaya tourist destinations, assam meghalaya tour operators, assam meghalaya tourist spot