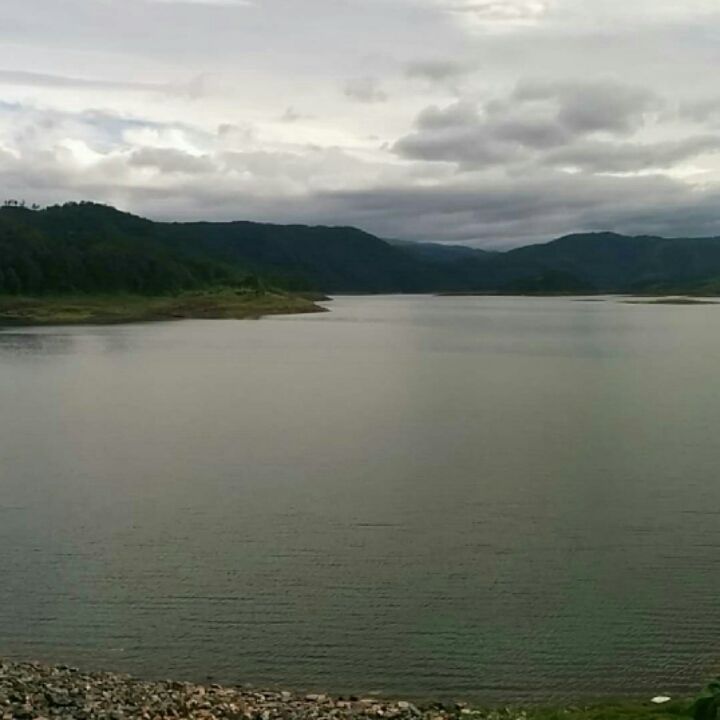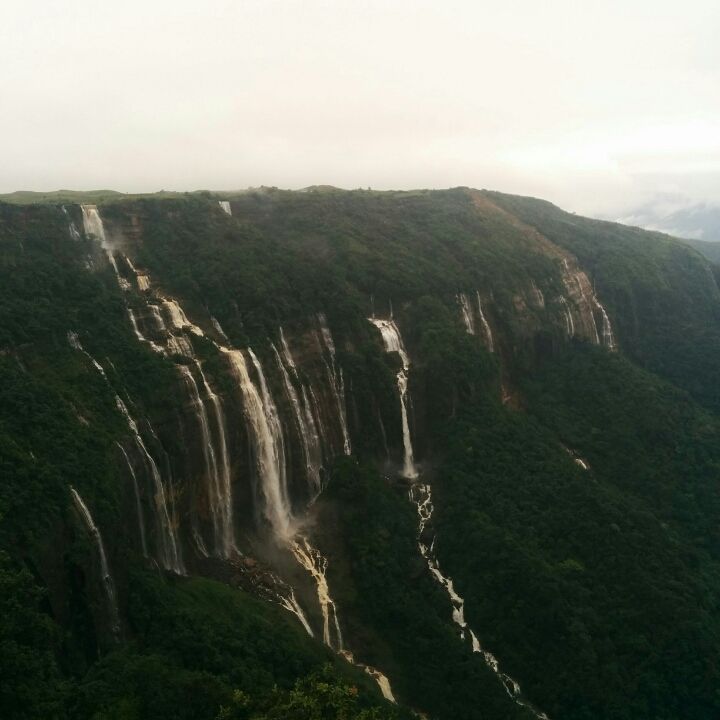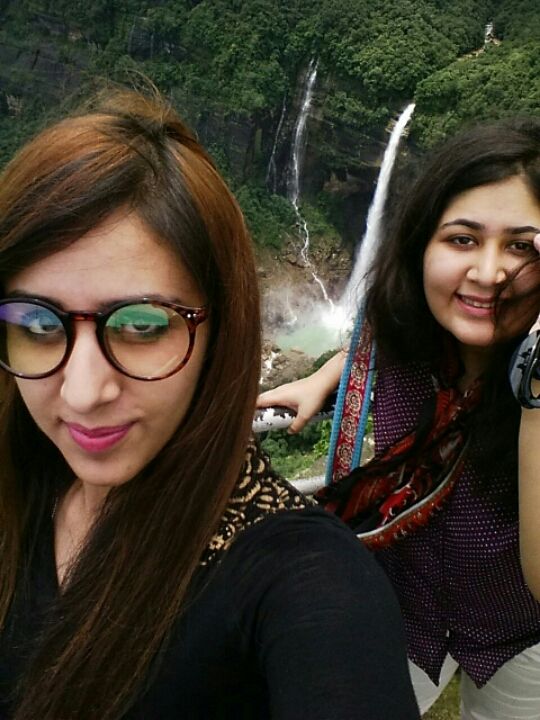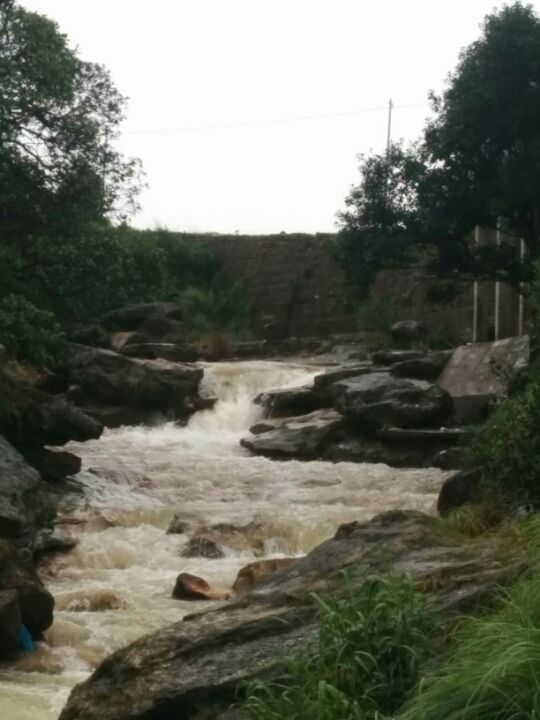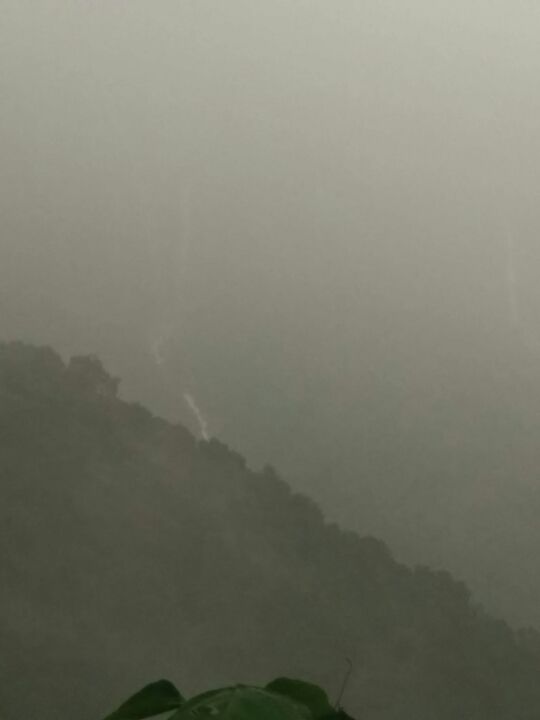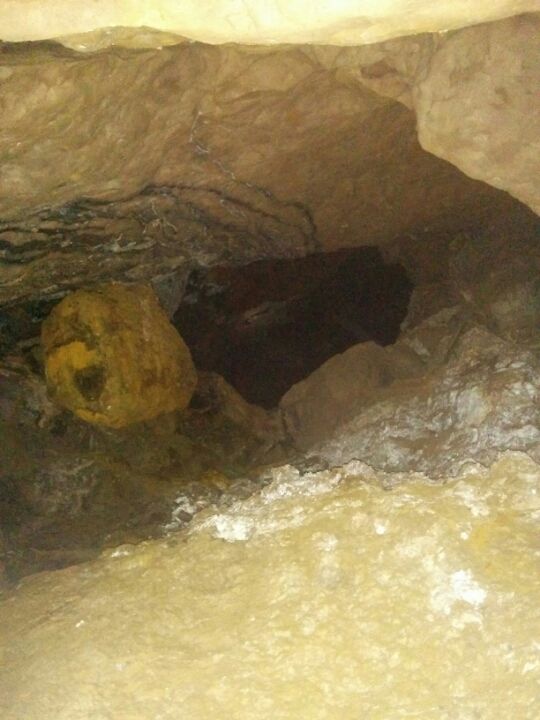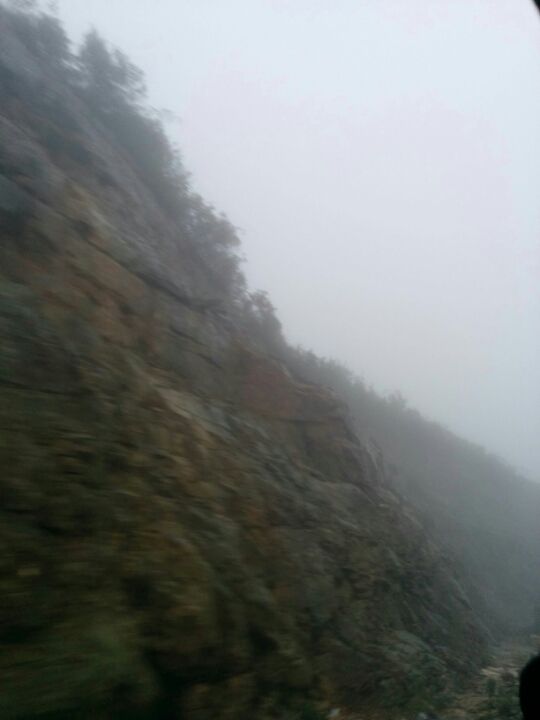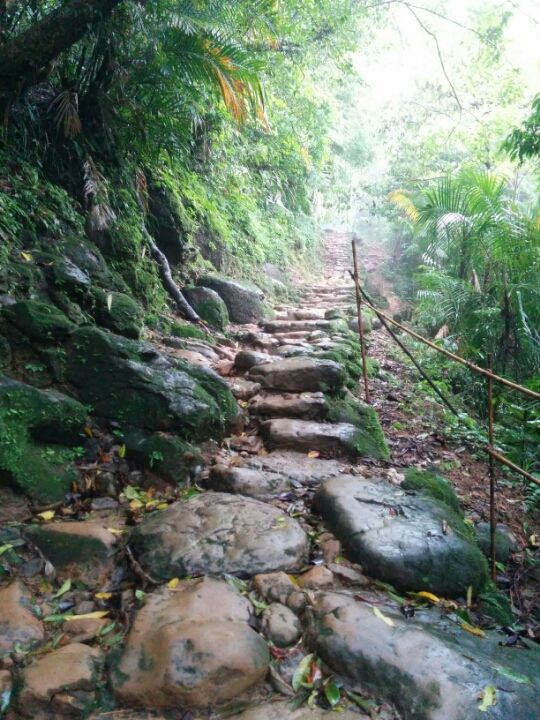 We all get so busy with our lives that we sometimes forget to live with each other and understand what it's like for the other person. Being in a family who loves to travel and explore, a getaway was the best idea to leave the hustle behind and just spend quality time with each other and do what we all love.
So our journey starts from Guwahati airport ( flew in from Delhi). The drive to Shillong is very comfortable and you can see how two states are just divided by a road divider! As Meghalaya starts treat yourself to Pineapples coz trust me they will be the best you taste. Enjoy the hills, the clouds and no pollution. The people believe in balance of nature and human existence. As the trees that were cut for the construction of roads, the same amount was planted to rejuvenate the loss. We saw Umiam lake on our way. It's so huge and clean. We were amazed at how just the attitude of people can create such a huge change in the city. People are fond of betel nuts and you can find it fresh really easily.
The weather at this time (end of June) is just heaven. I don't really like monsoons but this place made me fell in love with them. Lachumeire House was the place to stay and well luxury is simplicity!
Day 2 started with our drive to Mawlynnong which is the cleanest village of Asia. We saw elephant falls on our way and boy it was fun to dress as Khasi folks. On our way we walked down to the live root bridge, an exceptional attraction. The walk down is heaven for any explorer. The root bridge is just a spectacular culture gem. Again pineapples and jackfruit! Plus tea ,be it red or milk you will love it ( not a tea drinker but here its just shut up and sip).Anaros! Pineapple! Meetha! - cute little kid that was helping his mom out for business.We went on to see the tree bridge which is also a great experience. We waved Hi to Bangladesh because the view is just mesmerizing! Mawlynnong makes me realize how our lifestyle is meaningless since we pollute and corrupt so many resources just for out profit and greed. The people live with simplicity and the street lights are solar powered,beat that. While sipping tea near the root bridge on our return journey we saw this kid who took a strand out of the bamboo fence. Cut it with his funky looking knife (really common with the locals that I bought a small one too) and repaired his toy truck which he made himself. The body was a log of wood, wrapped around was some tin and frooty bottle caps as the wheels. He then cleared all the mess he had created and ran about a 50m to throw the twigs into the dustbin. It made us realise what happiness is to people. Here kids don't get a phone they curse and there a self made toy gets joy. The life! People are so content.
Day 3 was a rainy (no surprise) start! But nothing can stop us from going out and getting clicked after every turn. En route Cherapunjee! The drive is *loss of words* *drooling rainbows*. It was so foggy this day that we saw seven sister Falls and a newly inaugurated cave which me and father enjoyed a lot! Mom and sis were claustrophobic. Just your torch the awesome guide who tries to give you all the knowledge he has! Eco park is again a pleasure to visit! Seeing the start of such majestic Falls be so calm that you cannot believe how a mountain drop can change the flowing silent waters into breath taking Falls. Way to go gravity!! Up next was Mausamai caves. It's good but I guess the gutter water makes it smell at some places. The part that has clear water makes you feel like a part of a Hollywood movie! Up next was the number one on my bucket list Nohkalikai Falls! But after reaching there I was disappointed because it was so foggy we couldn't see it. Not even a glimpse. Well it calls for one day delay and coming back tomorrow! :)
Day 4 was for Cherapunjee and Nohkalikai Falls and a lot of names that I can't proroads,e but you will find it online (my bad). So a no rain day! Wow it felt like a boon! Driving again to Cherapunjee and checked my number one ! Nohkalikai Falls just makes you fall in love with it! Honey and cinnamon are so pure that you haven't tasted it till now even after paying so much! Zero adulteration and hundred on taste! Now was the time to see and explore Shillong! The Shillong peak gives a panoramic view of the city. The visit to the seven storied Don Bosco Museum was also great! The gift shop has genuine products and you can look around for some tea and turmeric! The bada bazaar is worth a stroll and enjoy khasi food ( I had pork, chicken and fish). Go visit the city hut dhabba that serves good food!
Day 5 was an early morning start back to Guwahati and the sunrise in Shillong is really early but so beautiful. We planned to see the Kamakhya devi temple but as it was the last day of the much awaited annual Ambubachi festival. So the crowd was so huge and the experience just made me cry. We saw the Brahmaputra and came to the airport! Fly back time:)
The things that really touched my heart were the people who are so amazing that I couldn't believe. There was a km long traffic jam in the hills and there wasn't a single horn. Just a single file of cars. And the places I've been to there would be honking to such an extent that an even greater hustle is created but these guys just took my heart away! Discipline, patience, simplicity with less of greed and more of care for people around you and the nature that provides for them. A lot of values to learn and so much to explore. Definitely wanna visit again and recommend a trip here to all nature lovers and explorers! I can go on and on but go and experience it! The feels are too real!