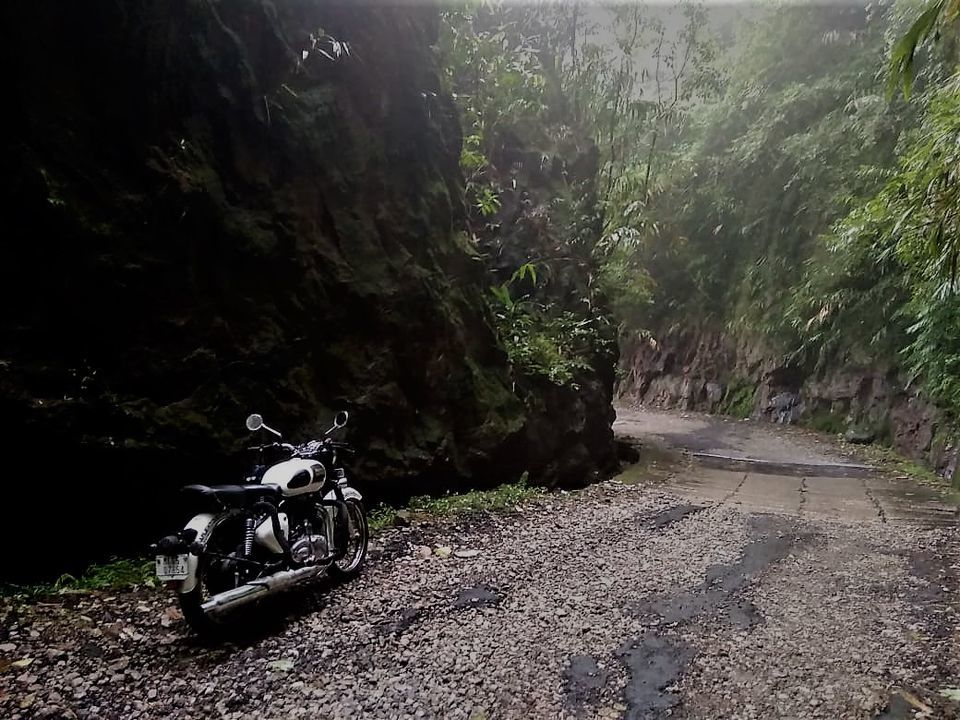 DAWKI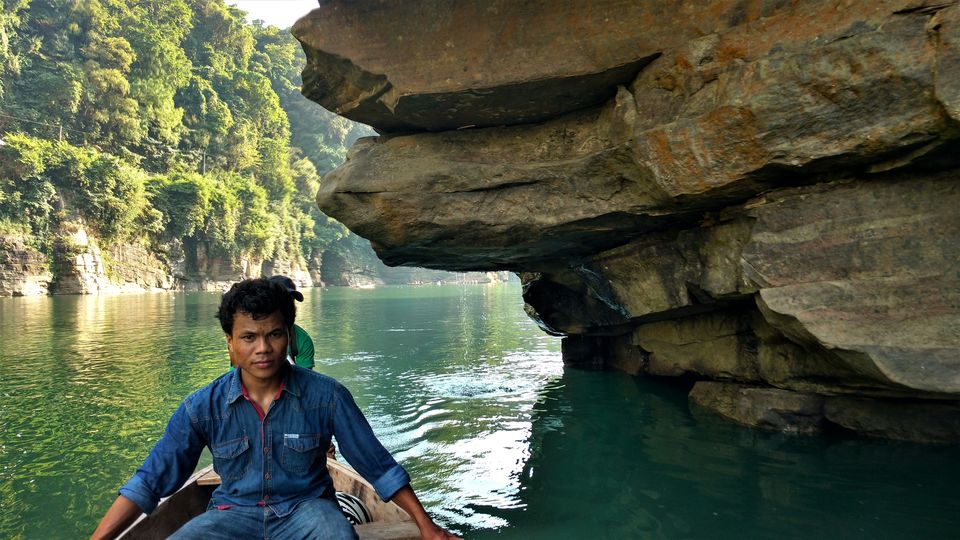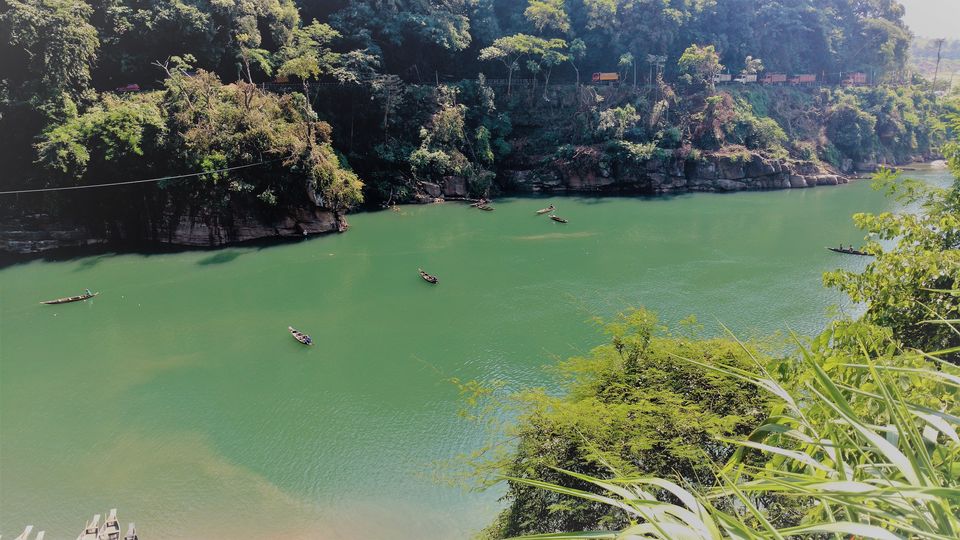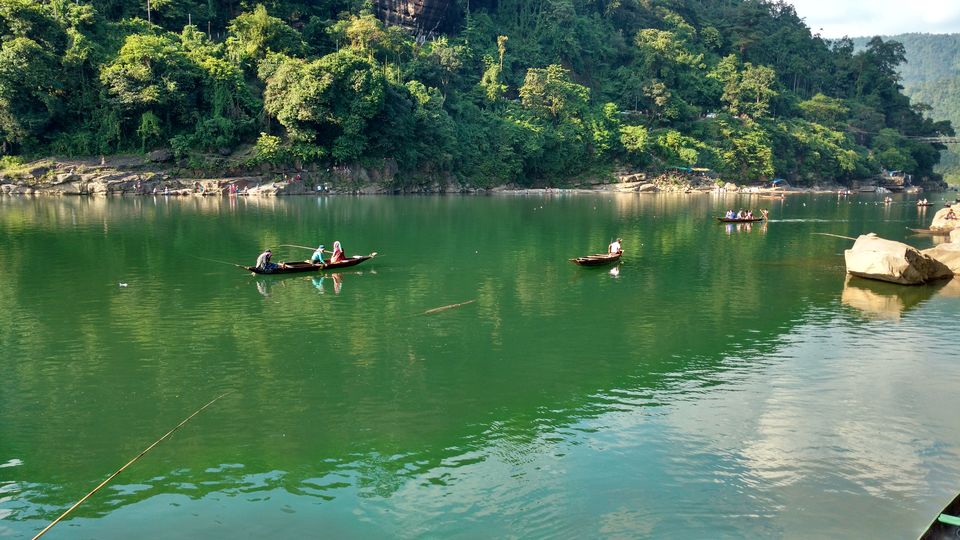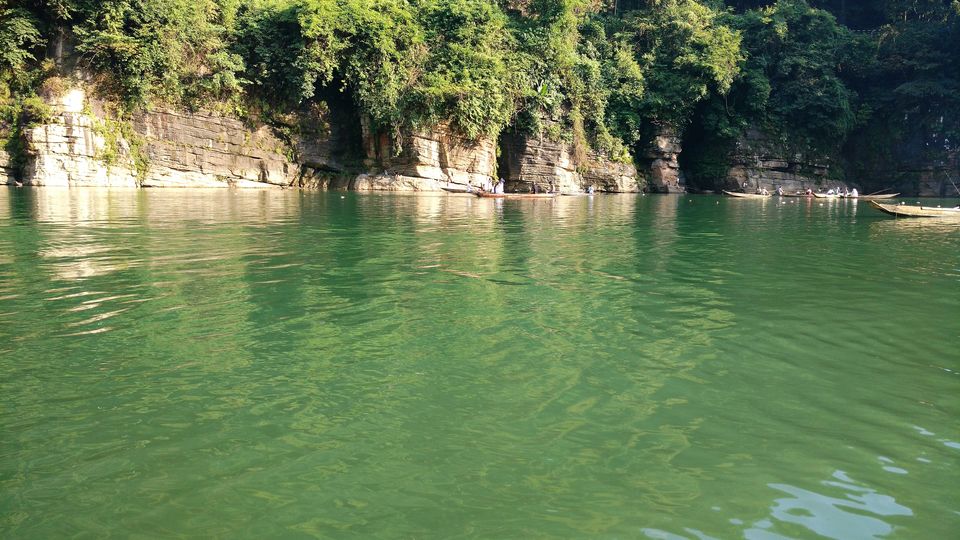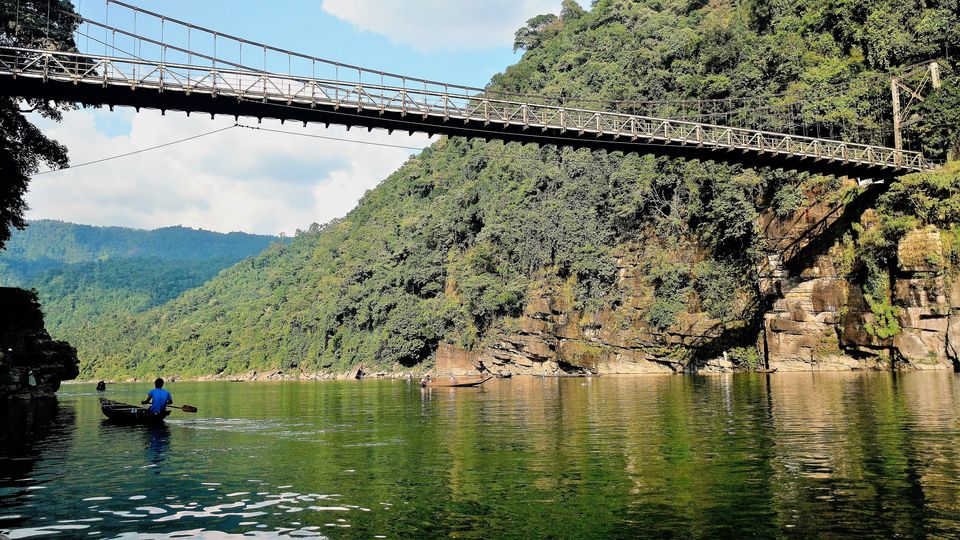 It is said that while travelling the journey should be equally enthralling and enjoyable as the destination. Although we had some idea what kind of place Dawki would be but the beauty of the Shillong- Dawki route had blown our mind. We thoroughly enjoyed the ride and it took us about four hours to reach Dawki. On the way, we couldn't help ourselves but to stop in-between, take photos and immerse ourselves in the natural beauty of the route. The route to Dawki was very beautiful as there were hills on one side and valley on the other side and at some point, we met with a sudden gradual slope that enthralled our riding experience. It is advisable for people to stop by at Pynursla (50 km from Shillong) if they want to adore some heaven like scenes.
Not far from Dawki we reached a place from where we could see the plains of Bangladesh. As we were getting closer to Dawki the climate became warm and tropical. On reaching Dawki, just before the Dawki bridge finally, we were able to get a view of the crystal clear Umngot river. The first view of the crystal river along with the hills was simply a treat for the eyes and the Dawki bridge – constructed by the Britishers in 1932, simply adds more beauty to it.
Next, we headed to the Dawki river where we rented a boat (costing Rs 500 for 2 people). The river was very clear and we saw fishermen on their boats. Also, the view of the hills complemented the overall beauty. The angler took us right through the Dawki bridge and the whole scene was mesmerizing. Finally, when the ride was over, with mixed feelings we decided to say goodbye to Dawki.
SHNONGPDENG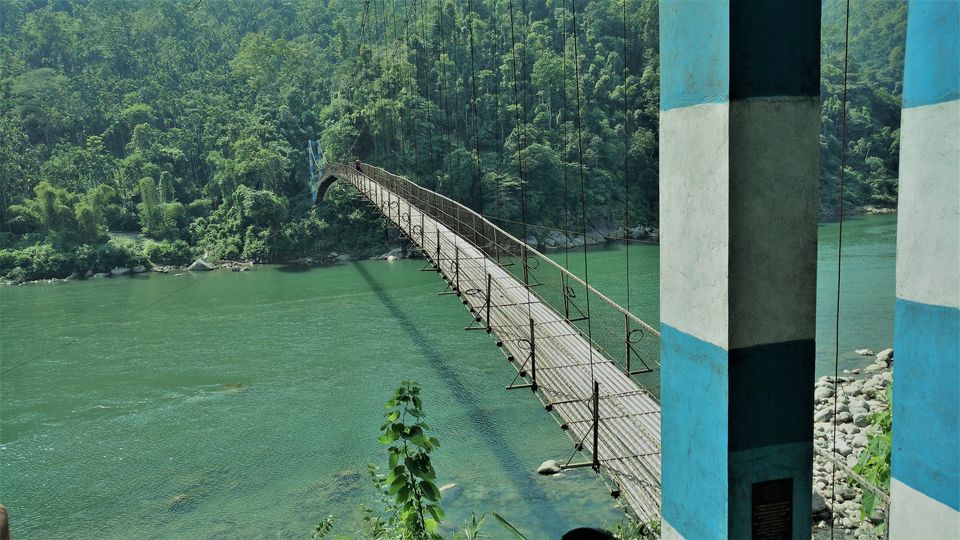 On our way back to Shillong, A local told us told us about a place called Shenongphdeng. It is a small village, about 10 kilometres from Dawki and it took us about 45 minutes to reach that place.It won't be wrong if I say that this place is even more beautiful than Dawki. The Umngot river passes by the village and the water is crystal clear. Shenongphdeng is blessed with a scenery that beckons nature lover and adventure seekers to enjoy camping, angling, trekking, river rafting etc. Camping facilities by the river bank and homestays are available in this place. Best season to visit this place is from November to March.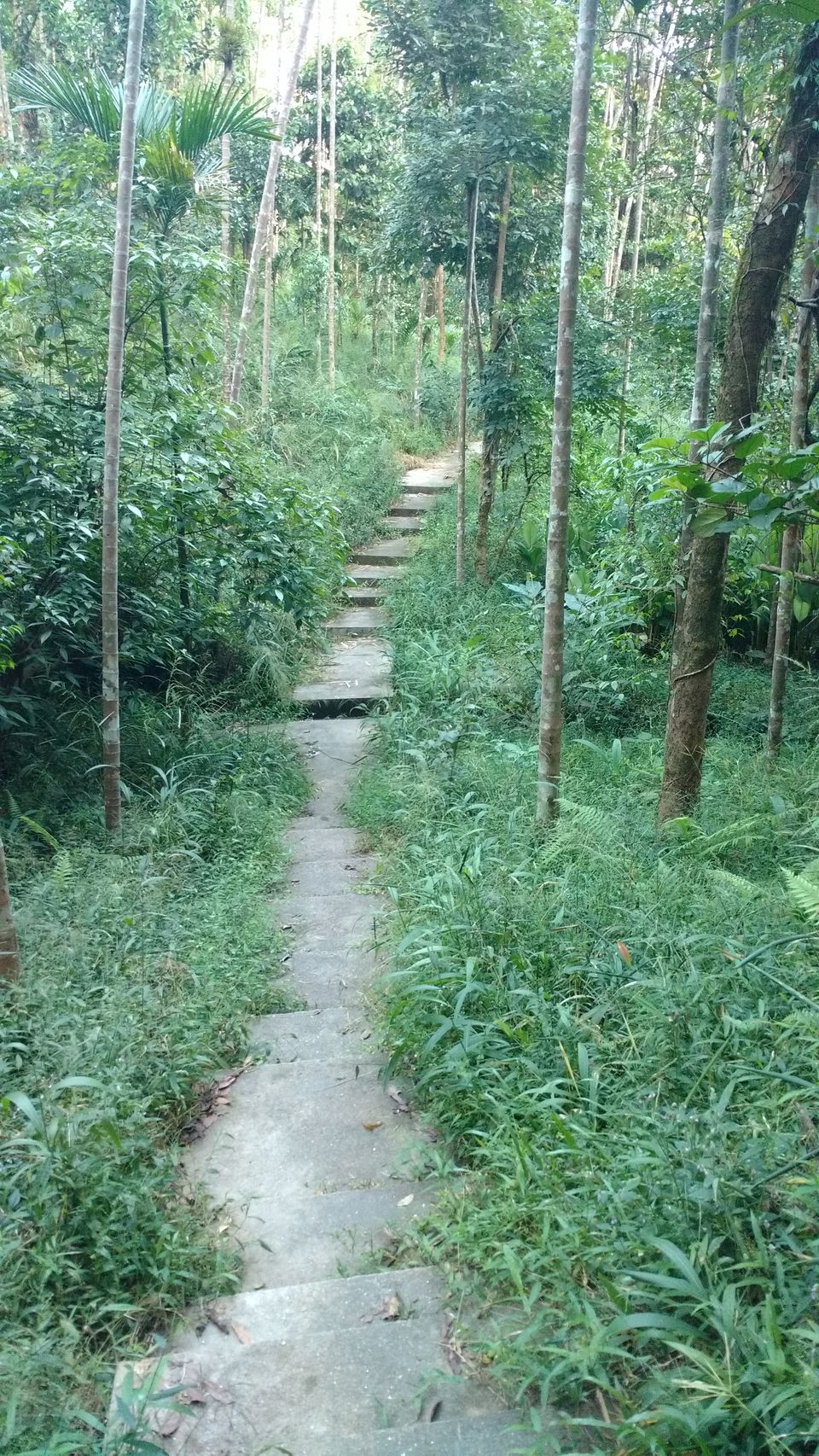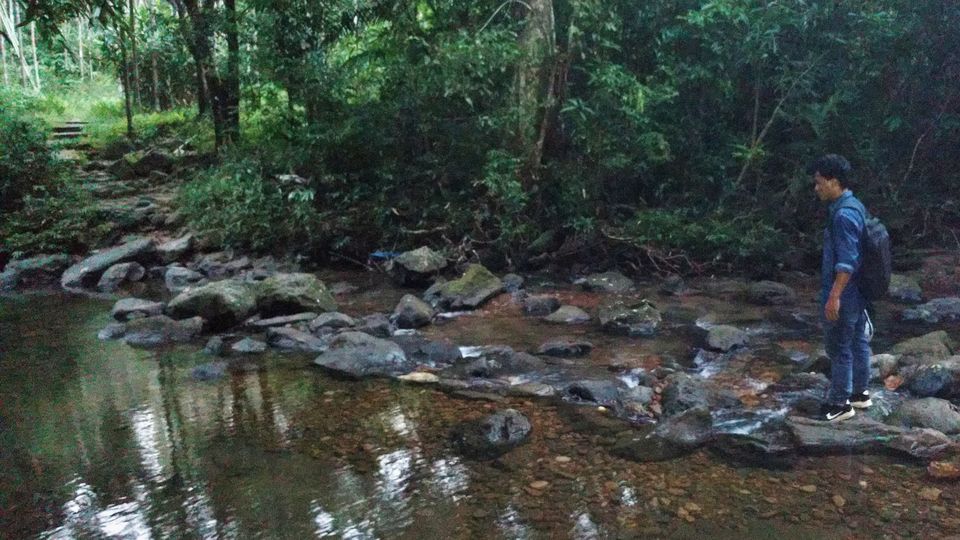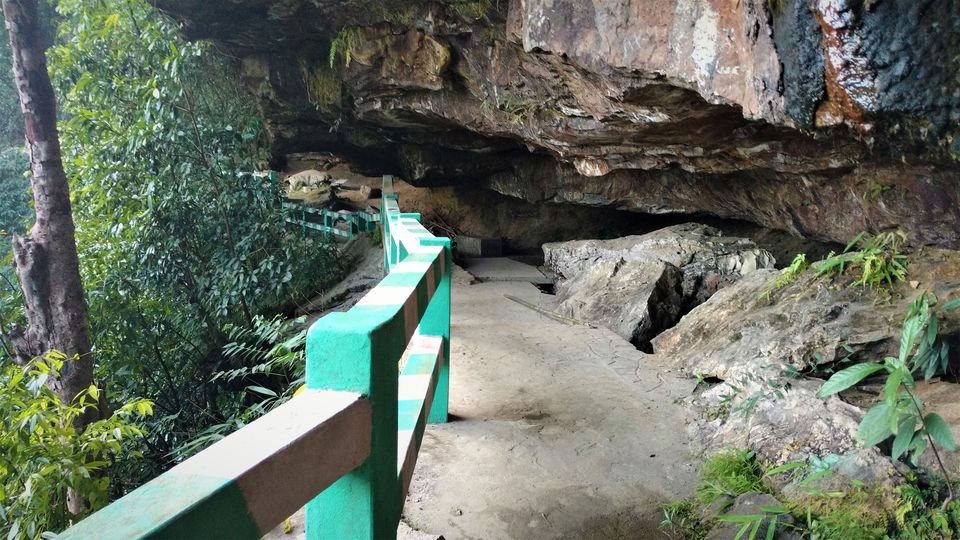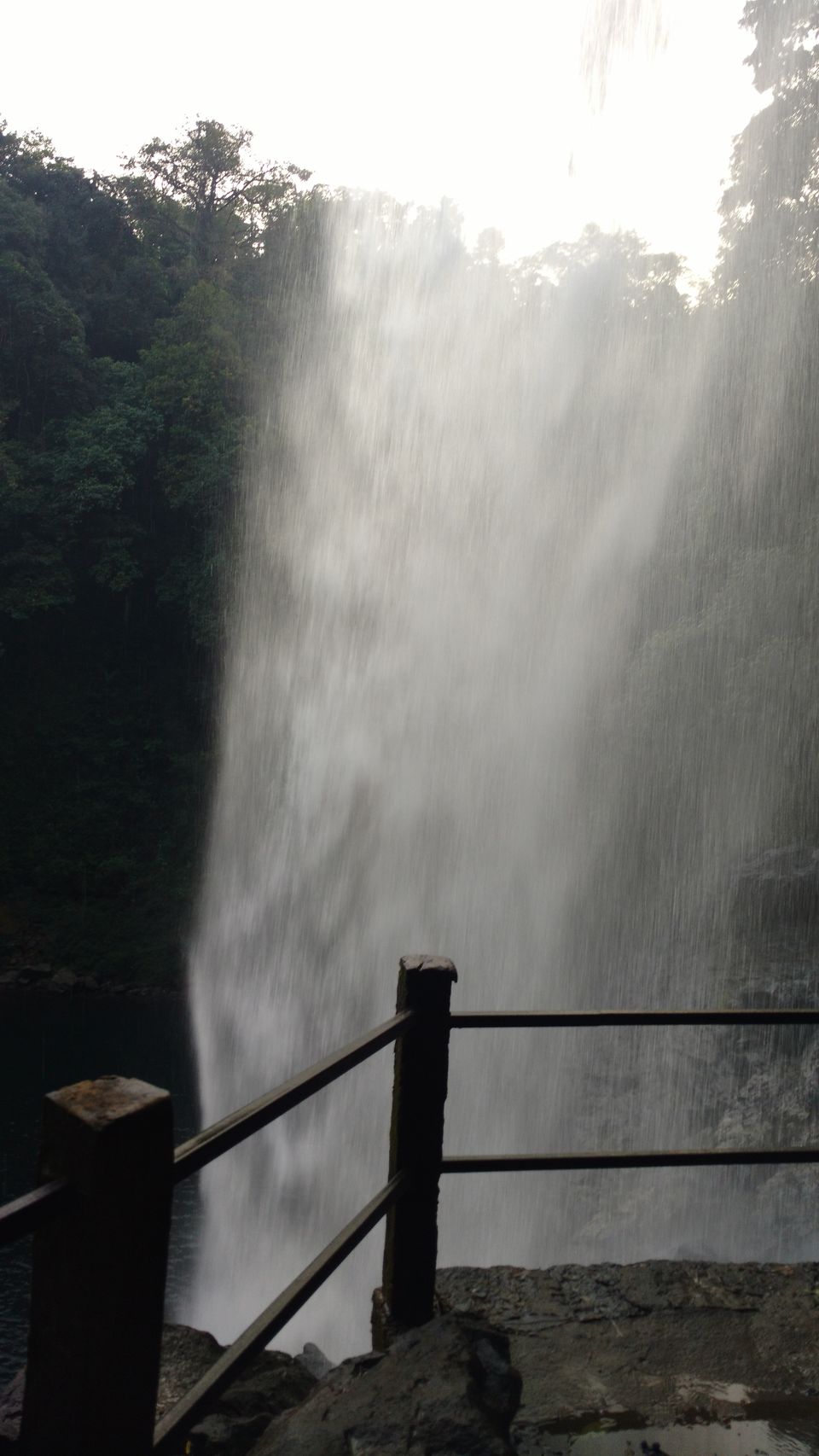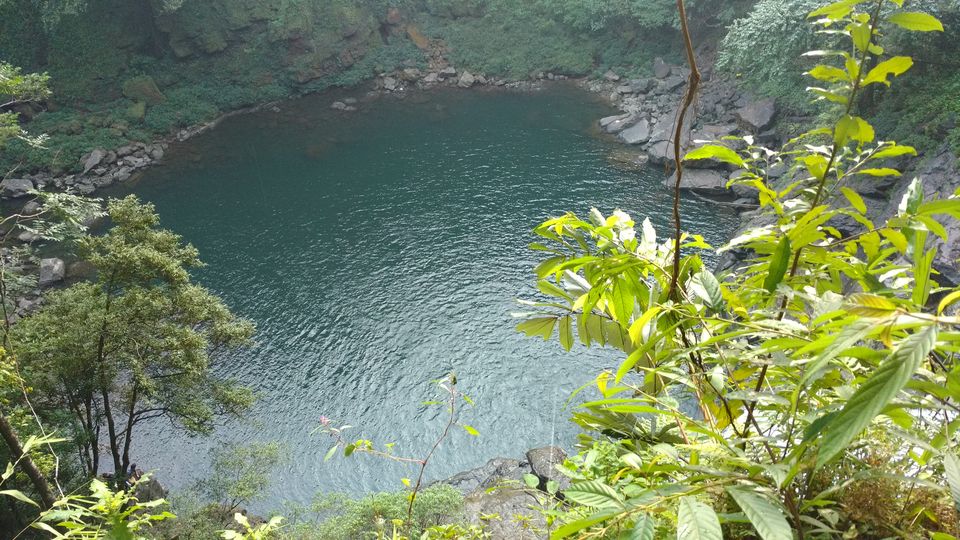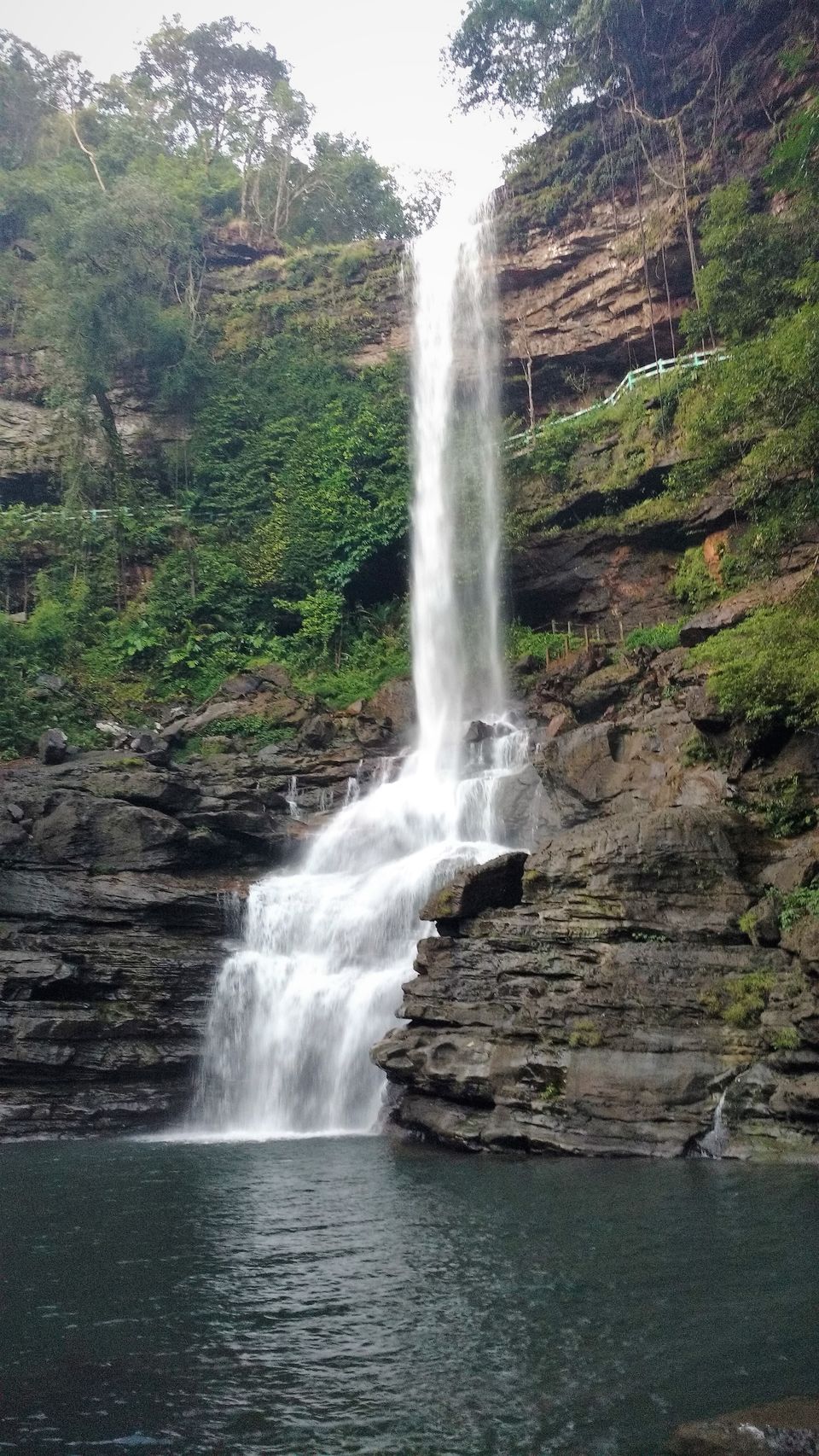 Our next stop was Byrdaw falls. Not far from Dawki, located in Pomsutai village, it is a beautiful waterfall which is not frequently visited by tourist. Visitors have to take a short distance from the highway towards the village interior. The major attraction is the adrenaline pump hour-long trek that leads to the falls. It was a 2 km long relatively easy trek where we had to climb through several steps, cross small brooks and walk through slippery paths. Although there a lot of waterfalls in Meghalaya but in Byrdaw falls one can view the waterfall from a different angle. One can enjoy the fall from inside or backside of the fall along with front view and upper view while tons of water is being sprayed everywhere from above. The bliss pool at the bottom was varnish clear and it offered a complete view of the falls.


DOUBLE DECKER LIVING ROOT BRIDGE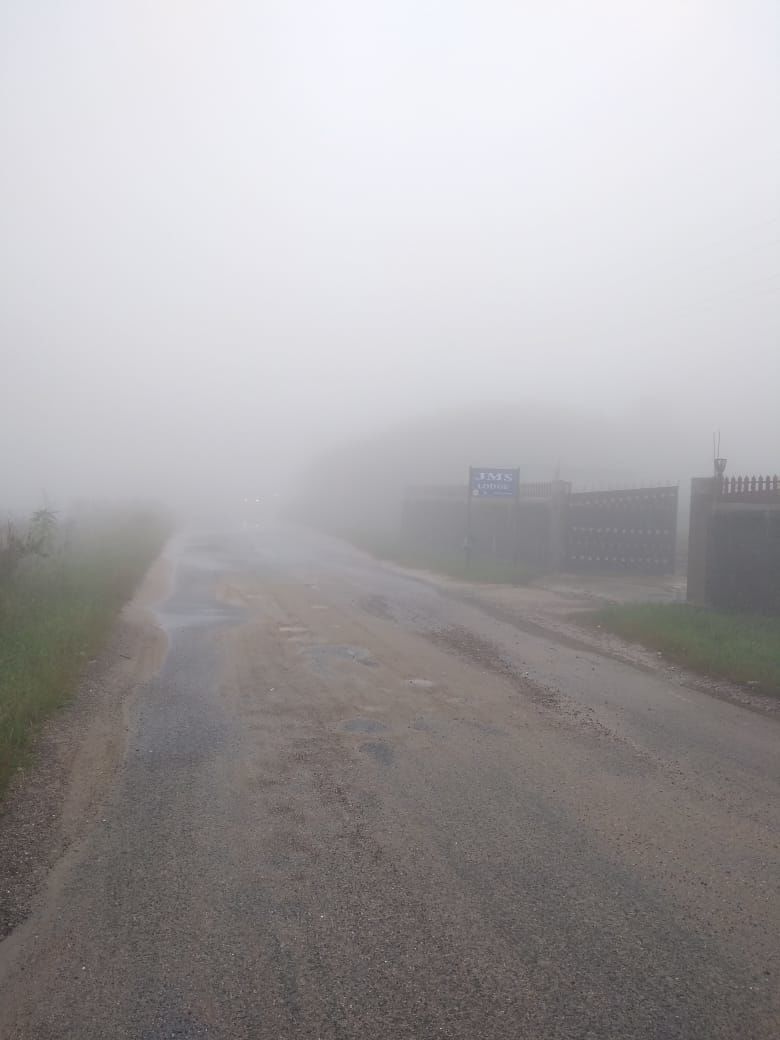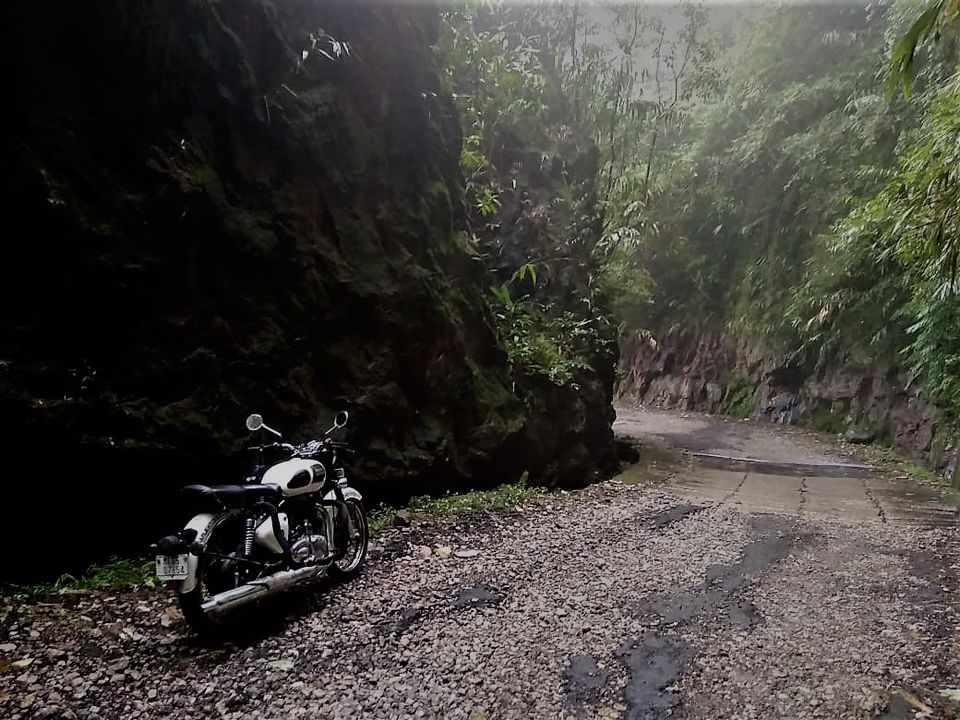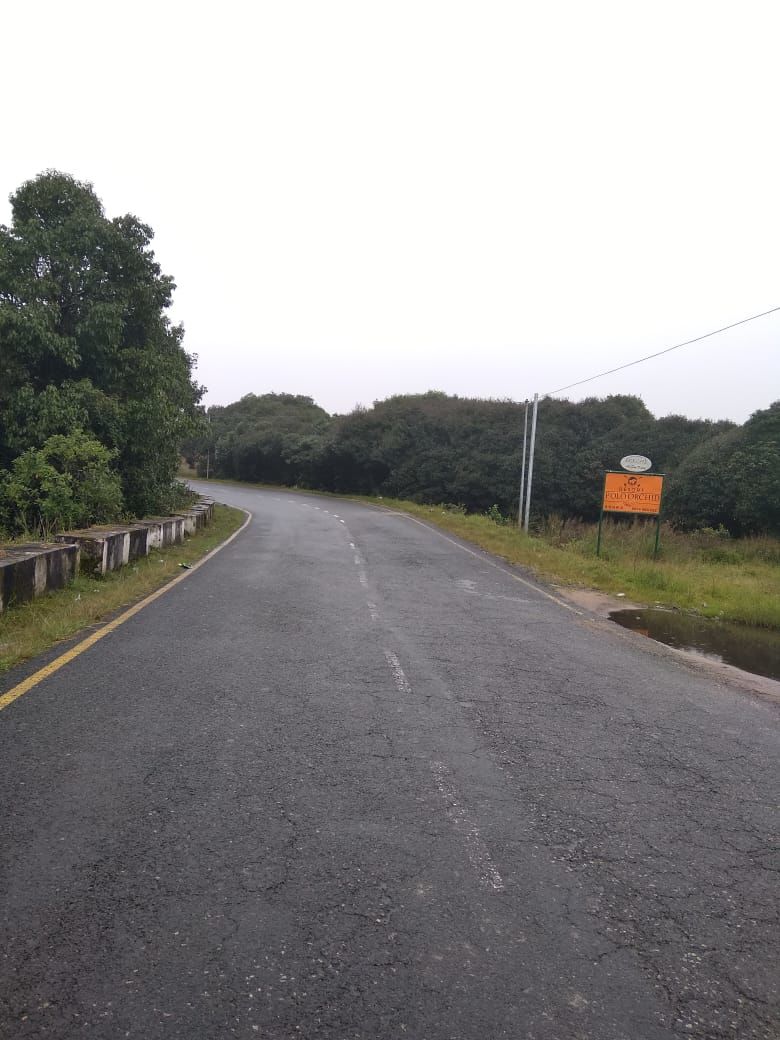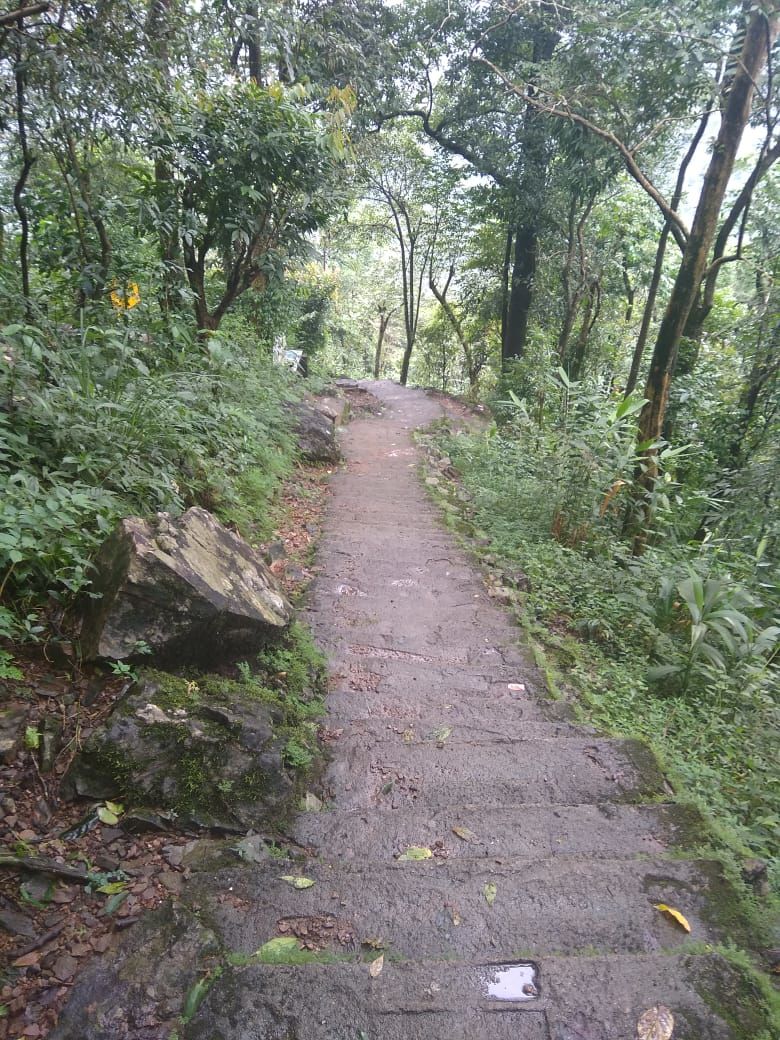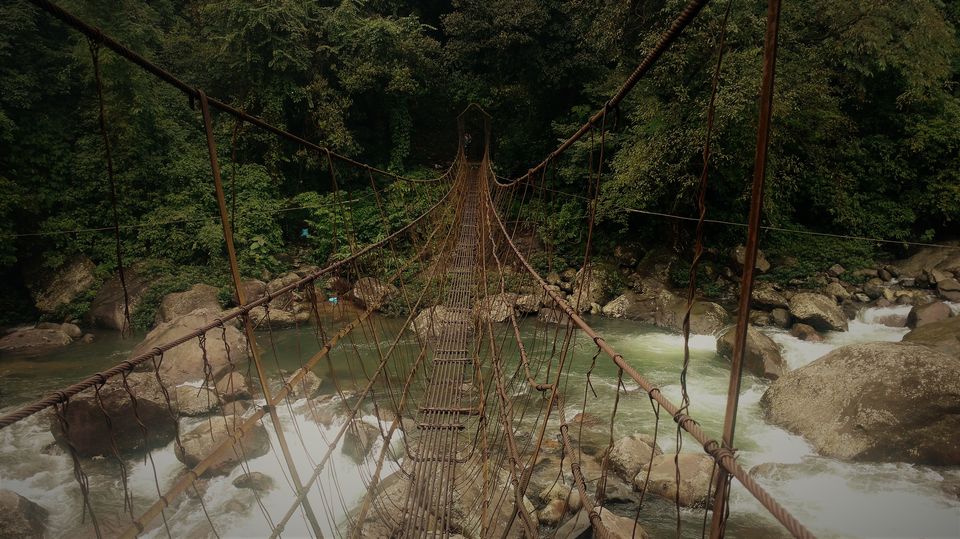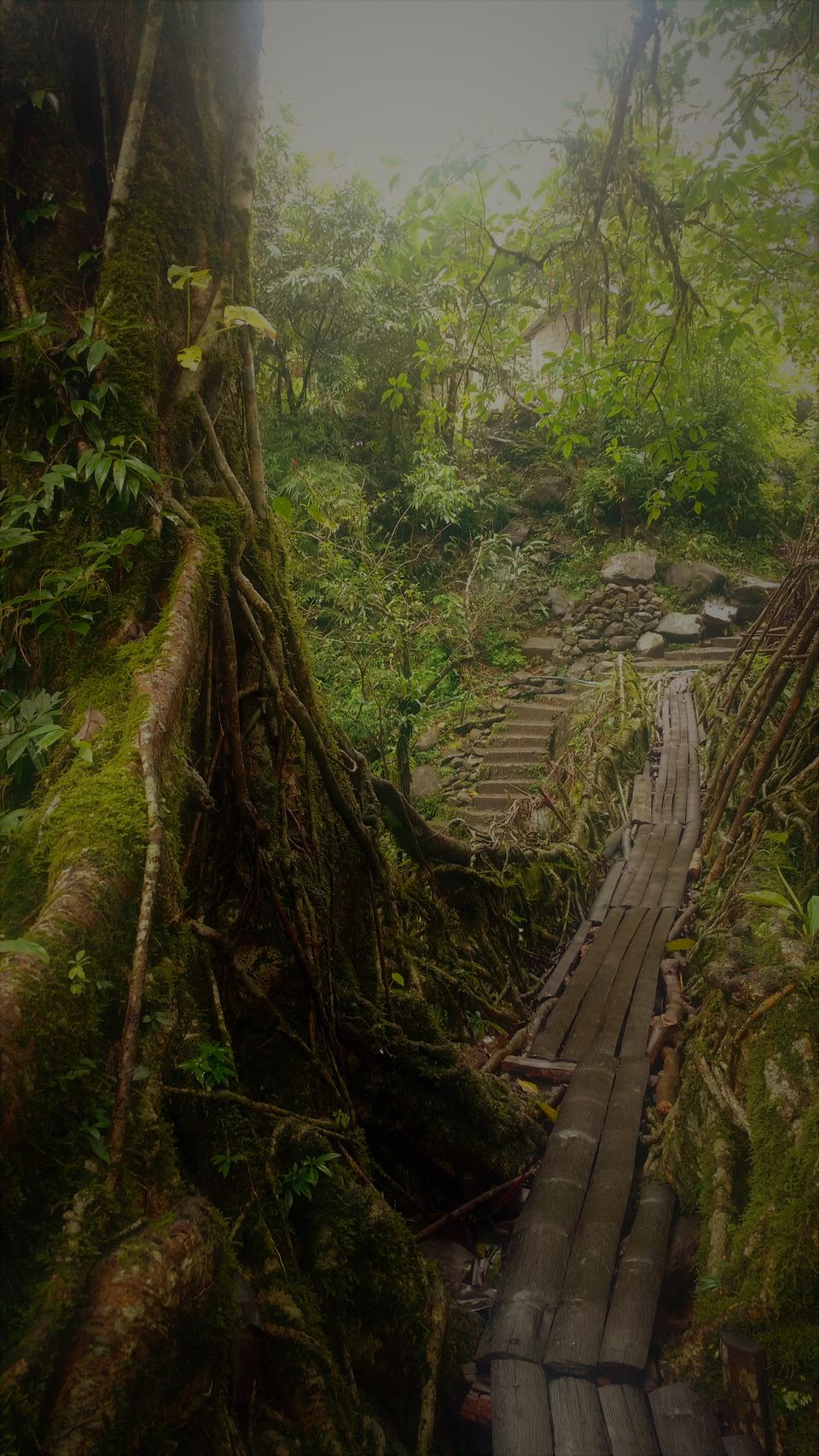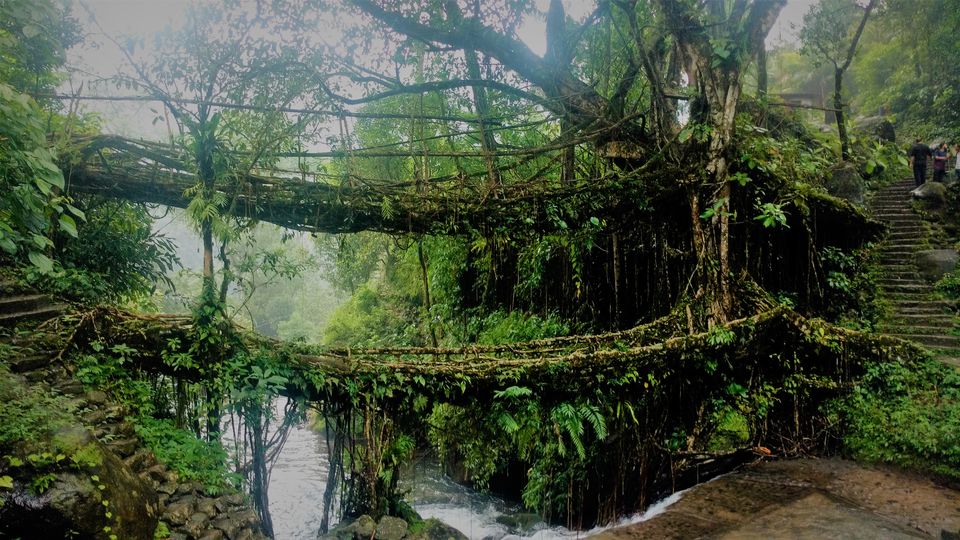 The next day, extending our sojourn in Meghalaya we decided to visit Double Decker Living Root Bridge. Located in Nongriat village in Cherrapunjee it is a masterpiece of bioengineering marvel. Early in the morning, we were on our way in the Shillong – Cherrapunjee highway. As Cherapunjee receives rainfall throughout the year, we were accompanied by clouds and drizzle during our journey. We rode for around 85 km and finally reached Tyrna village where we parked our bikes. From this point onwards we had to climb through 3500 steep and narrow steps, walked over a narrow suspension bridge across a river. The trek was very exhausting and it offered a number of tea stalls where people could get water, tea, food items etc, on the way. The path also passes by a number of villages and homestays where visitors could use for an overnight stay in Nongriat and Nongthymmai village. Finally, after trekking for two hours we were finally able to see the indigenous Khasi engineering marvel - Double Decker Living Root Bridge. The sight of the bridge made us feel that the arduous trek was worth of every sweat. The tangled web of roots overlooked a series of naturally formed swimming pools. The bridge took years to form and it was made by winding the roots of a tree. After having a cup of tea and Maggi at a small tea shop next to the bridge we decided to wind up and headed back to Tyrna village for our return journey to Shillong.
Frequent Searches Leading To This Page:-
cherrapunji meghalaya tourism, cherrapunji holiday packages,  meghalaya travel packages, shillong meghalaya tour packages, shillong cherrapunji meghalaya tour package