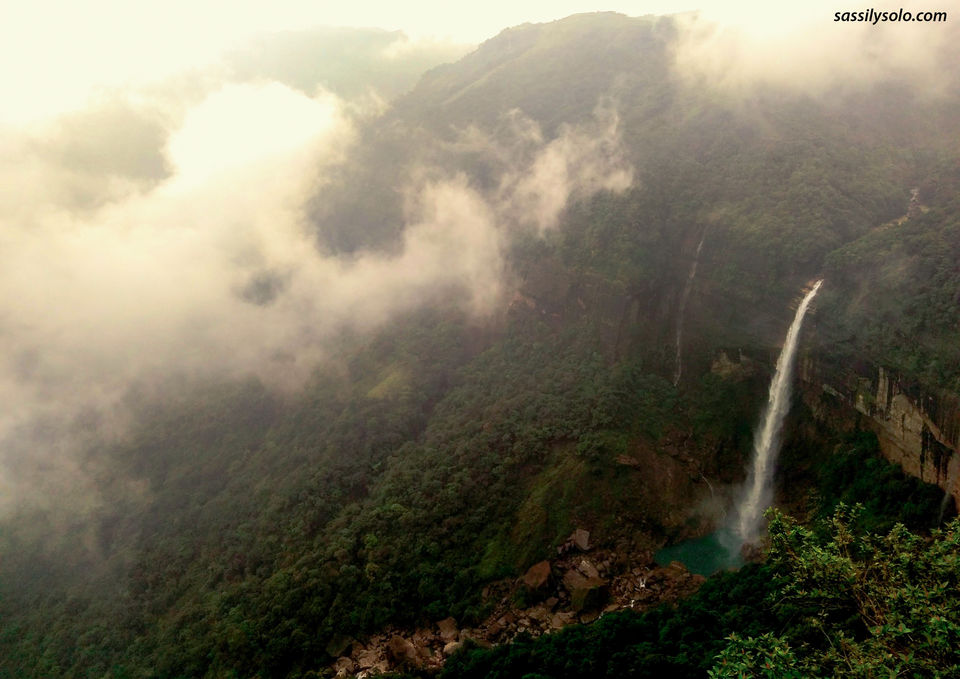 Translated as 'The Abode of Clouds', it would be gross injustice if I attempt to rename it.
However, it had so much more to offer…..
One can reach Meghalaya in different ways but I chose to book an early morning flight to Guwahati and thereafter take the road to Shillong, capital of Meghalaya. This, also, happens to be the most preferred route. Shillong airport in Umroi does not witness a lot of flights and not regularly either. I did little research, unlike my other tours which were thoroughly planned. On arrival, I decided to take a taxi to Shillong, shared taxi, the prices of which range from the type of vehicle you choose. It is an approximately three-hour journey to Shillong and the temperature dips as we leave Guwahati. The ride just kept getting better and better as I entered Shillong.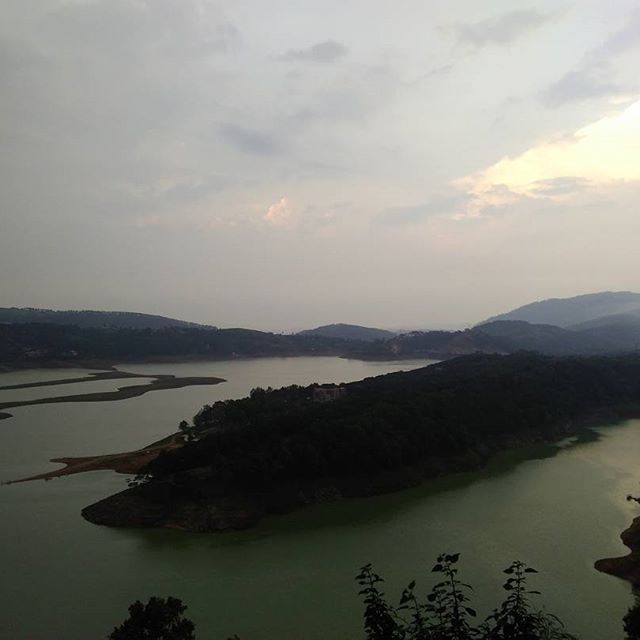 In Shillong, I chose to stay in a homestay in Upper Lumparing, a bit far from the main area or the Police Bazaar. And I don't regret that decision. The place was reasonably priced and the hosts were hospitable.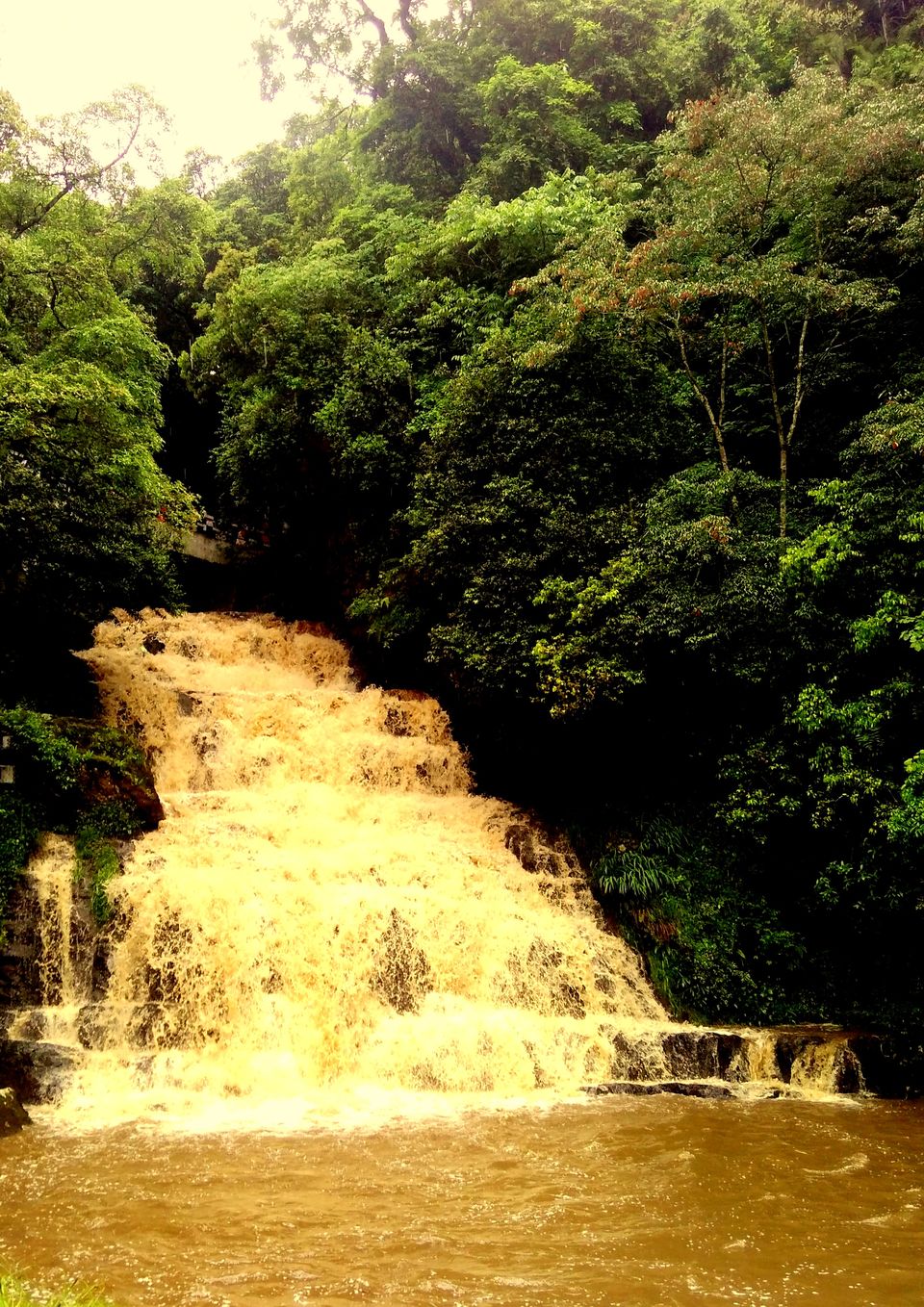 I made a not-so-brief a stop at a Living Root Bridge, two kilometers before Mawlynnong, in Riwai.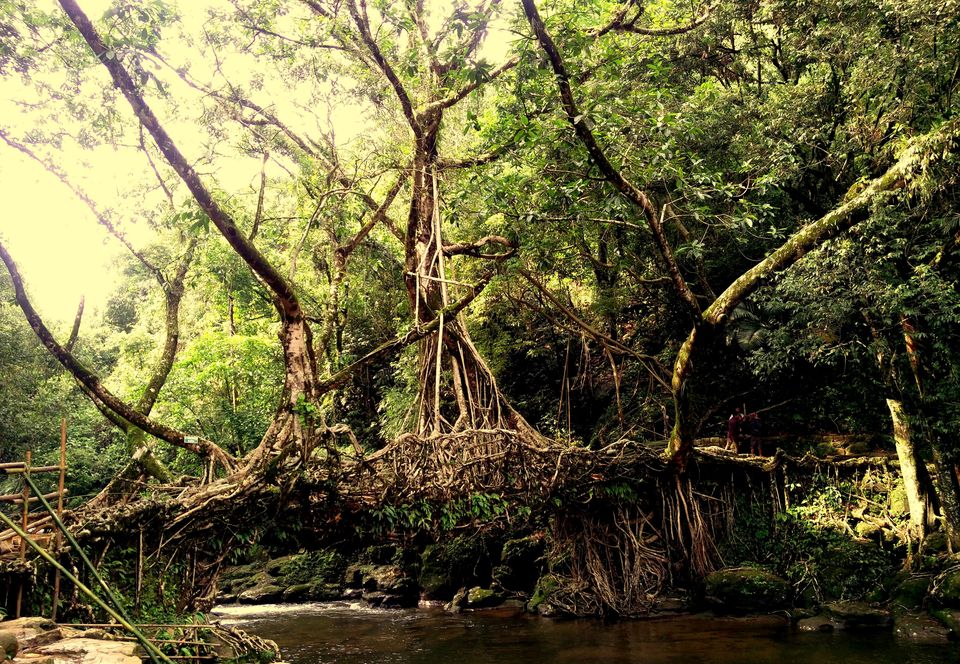 Next morning, as opposed to the original plan, I hired a private cab to visit Cherrapunjee. However, the first stop I made was at Elephant Falls in Shillong itself.
The next stop was Cherrapunjee. It was crowned as the wettest place on Earth before Mawsynram, both 'housed' in the abode of clouds, ousted it.
The picture was taken from beneath the bridge, climbing down quite a few steps and meeting little friends in between.
The steps ended at the entrance of a wide forest area with small streams in between.
And then, enter Cherrapunjee….
The Wahkaba Falls, far below from where I took this picture, are the first stop in Cherrapunjee.
My cab driver told me that Cherrapunjee had a few specific tourist spots, Nohkalikai Falls being one of them. I feared the falls might not be visible as it had rained heavily in the area early that morning. With crossed fingers, I went and wasn't disappointed.
Made a few friends here too…..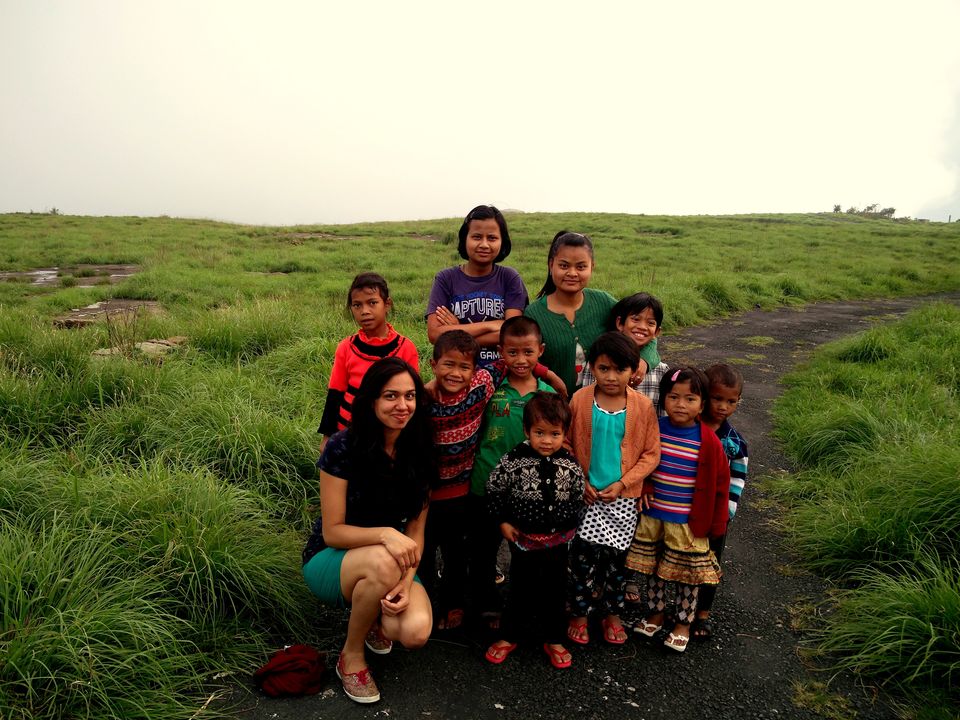 I found myself in a very close space next.
Not that I am claustrophobic, but Mawsmai Caves certainly gave me the creeps.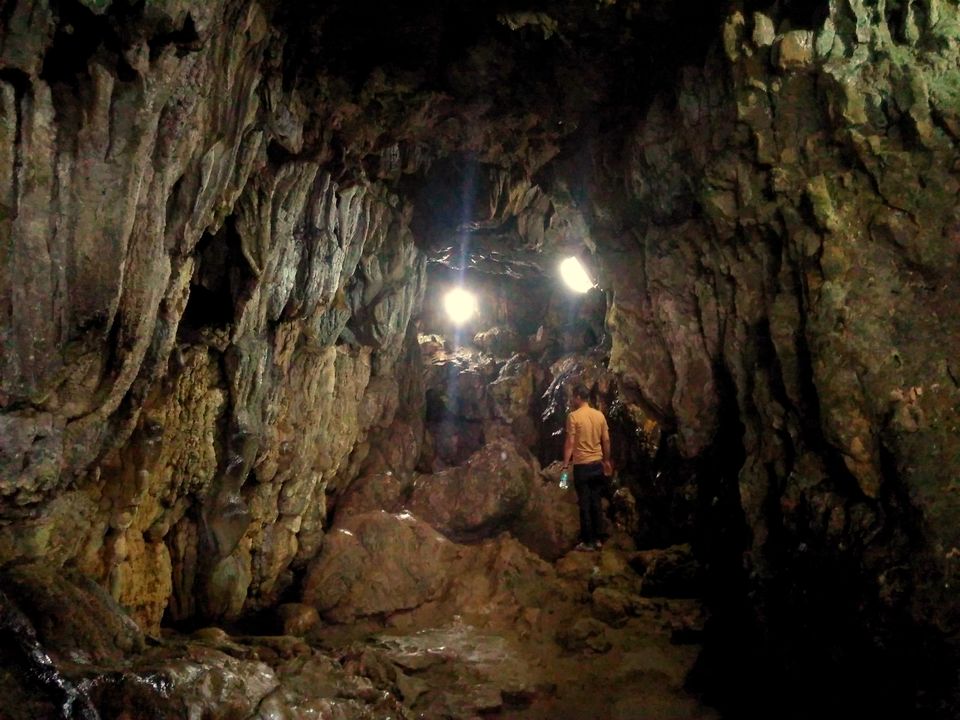 The insides kept getting narrower and I started looking for an exit.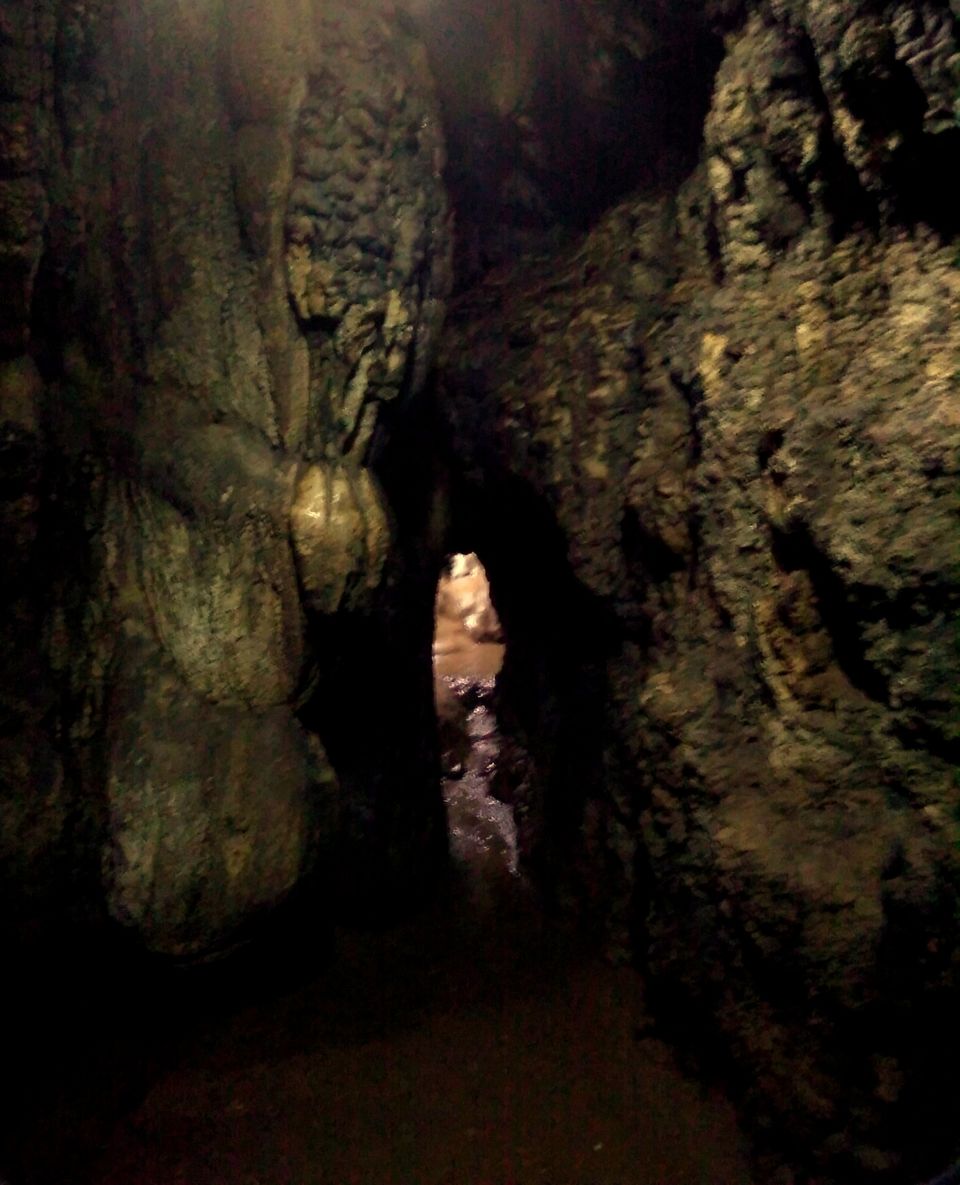 My last stop for the day was The Seven Sisters Falls. Out in open, after the Mawsmai Caves, were the Mawsmai Falls, nearing the Mawsmai village. Its natural grandeur asks to be soaked in bit by bit.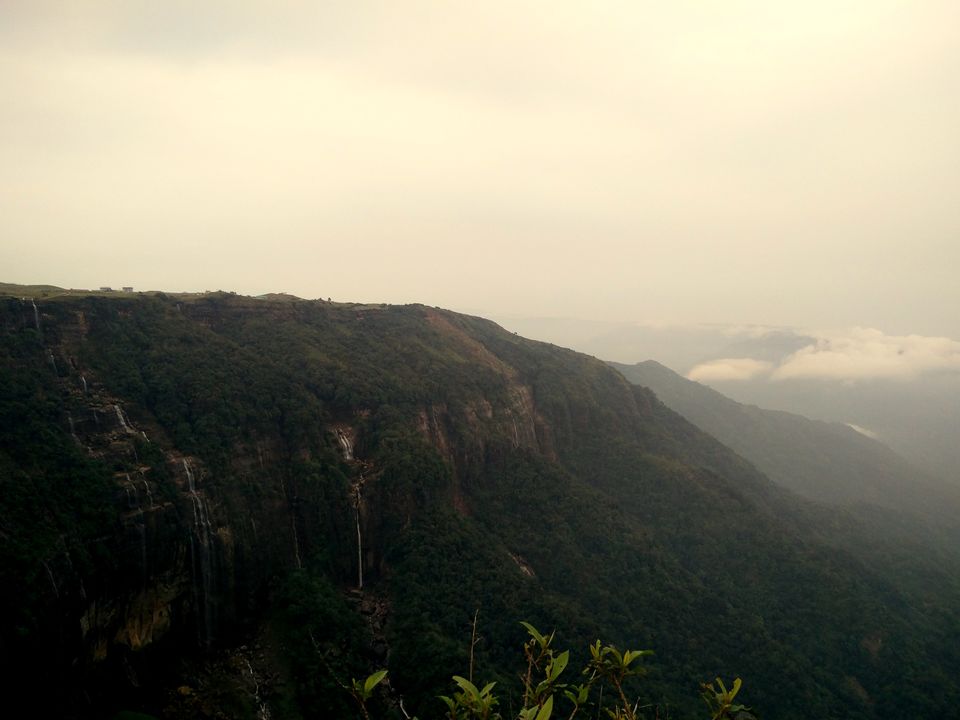 I had reserved the next day for travelling to Mawlynnong, Asia's cleanest village. It was one of the reasons I came to Meghalaya.
The route from Shillong to Mawlynnong was breathtaking.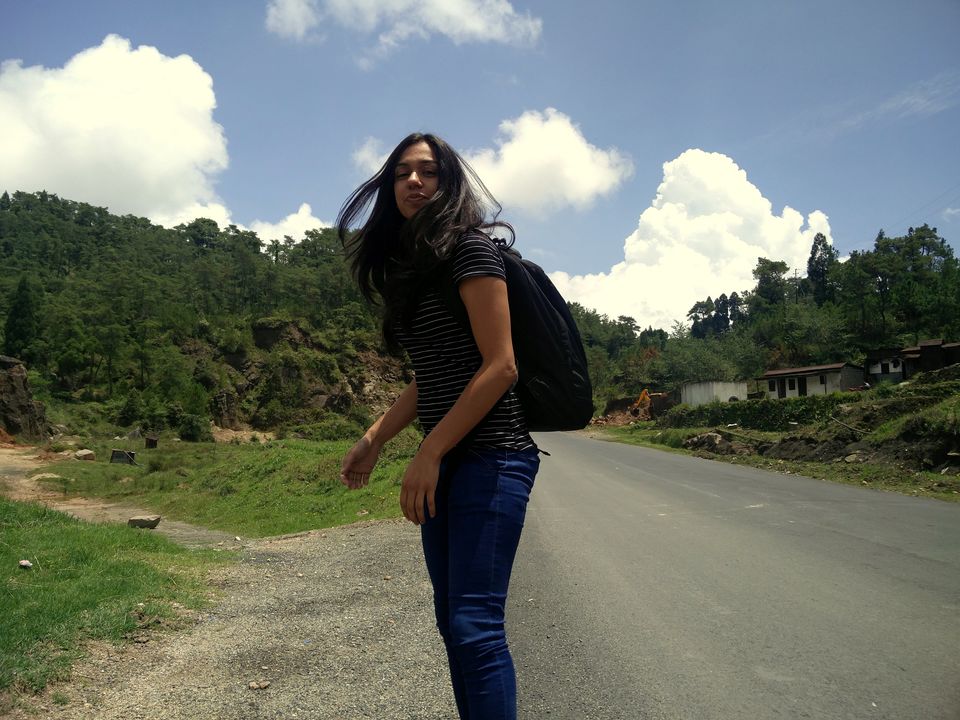 Mawlynnong was crowned with the title more than a decade ago and still holds it. It is separated by a distance of only eighty kilometers from Shillong. Half the route was covered with clouds which made me slow-down and I took advantage of it.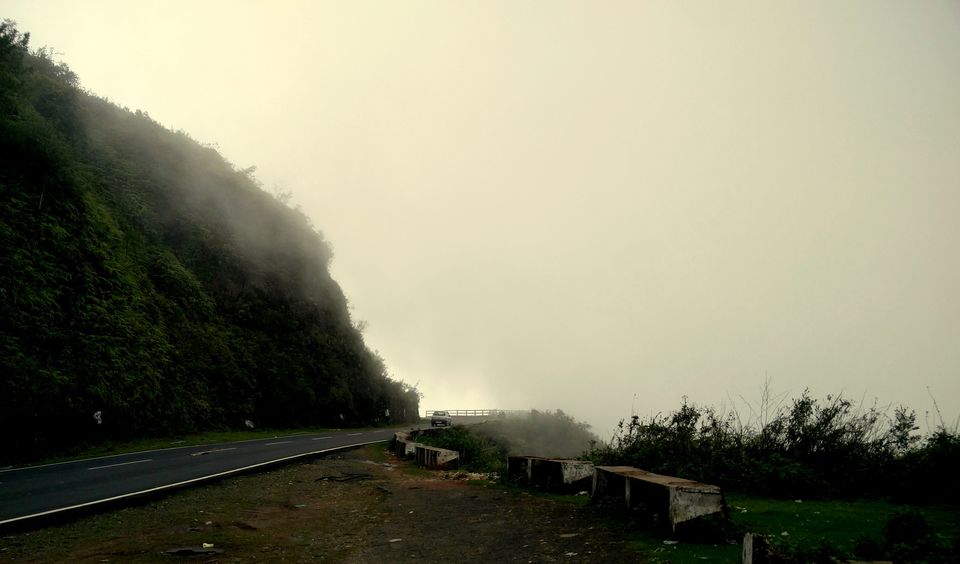 It takes roughly two and a half hours to cover the distance i.e. if you don't make stops too often like I did.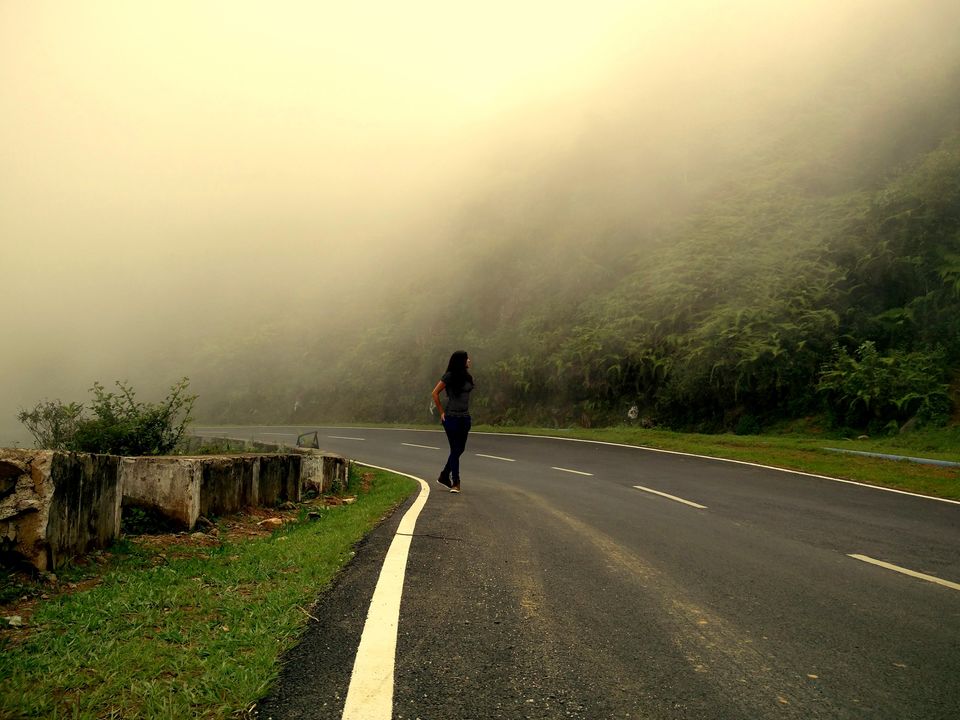 And also if you don't choose to get behind the wheel in mountains as an amateur, again like I did…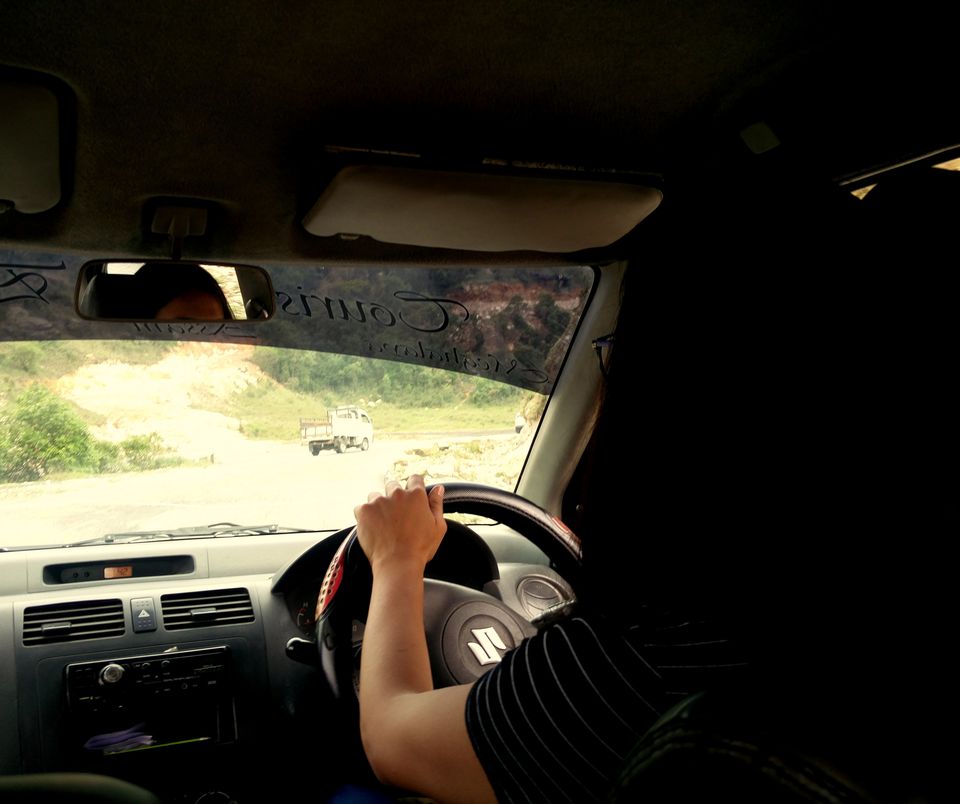 The journey kept becoming more and more beautiful.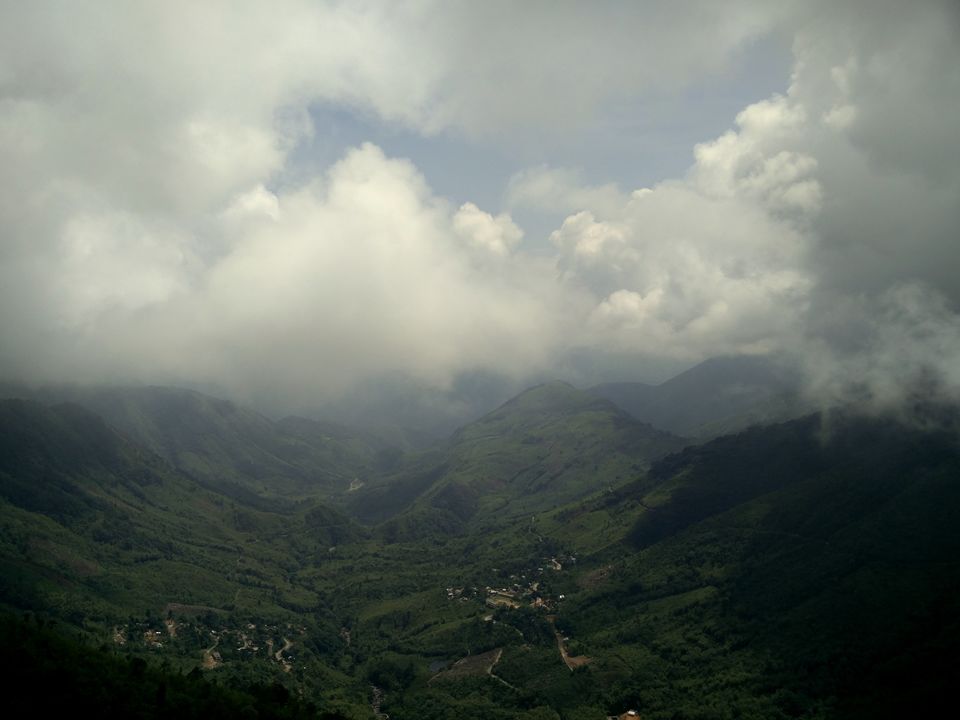 I finally reached my destination early in the afternoon….
A nominal entry fee is charged to maintain the small clean village which is also open for tourists.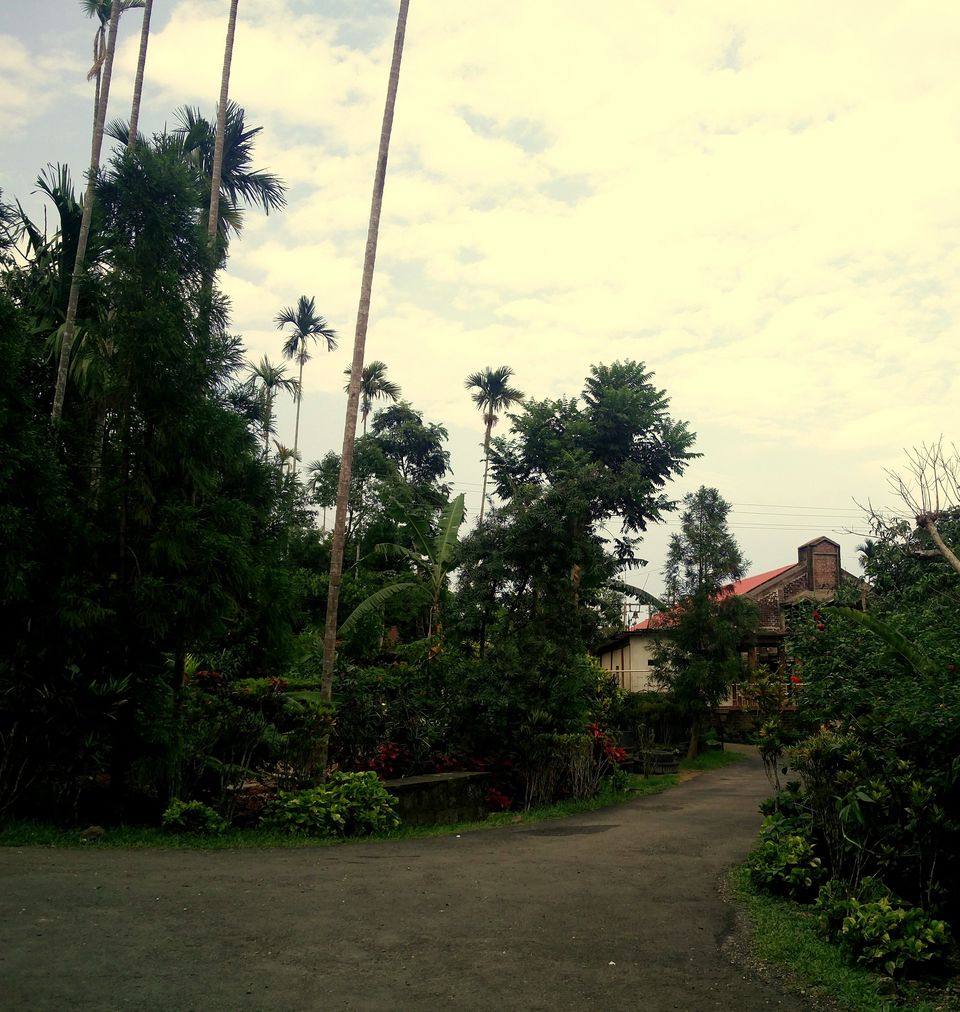 I left for Dawki early in the evening which I had wanted to visit basically to see the Dawki river. The distance between the two is approximately thirty kilometers, about an hour's journey. However, I made two stops in between at two waterfalls. Meghalaya has so much to offer in that area.
I reached Dawki late in the evening. Nevertheless, I boated in the Dawki river which, I admit, seemed eerie at that late an hour.
It was my last stop in Meghalaya both for the day and for the trip. I could return to Shillong only late at night.
I left for Guwahati in Assam, the next morning for a flight back home but made a stop to visit Kamakhya Temple.
In a gist,
Though I kept Shillong as a base for travelling to Cherrapunjee and Mawlynnong but it was only because I was short on time. There are options available for stay in Cherrapunjee and Mawlynnong as well.
If travelling alone and without any time constraints, Shillong needs a day and a half but Cherrapunjee along with Mawsynram needs two days. Mawlynnong and Dawki, at the Bangladesh border, also need two days. And I'd recommend to visit Dawki during day-time which is best to witness the crystal clear waters of Dawki river. There are several other places which can be visited in Meghalaya including Nongkhnum Island (also my priority, when in Meghalaya next).
I found it safe for solo female travellers and also reasonable.
You cannot get tired of Meghalaya. It is stunningly beautiful. Unfortunately, I couldn't stay longer but I am definitely planning to revisit soon.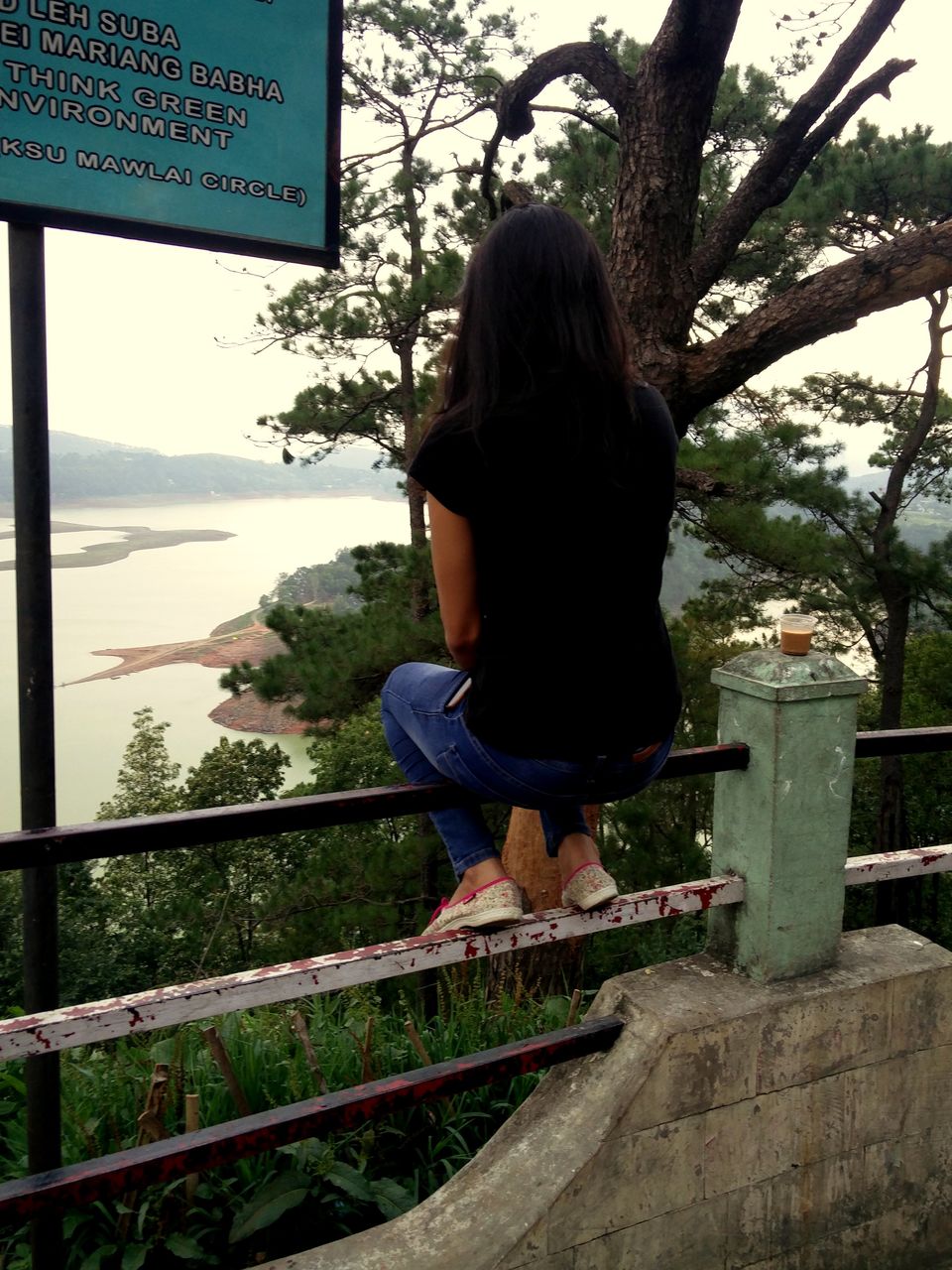 Frequent Searches Leading To This Page:-
5 nights 6 days shillong package, shillong itinerary 4 days, tour to meghalaya 3 nights, 2 night 3 days shillong itinerary, shillong budget tour package