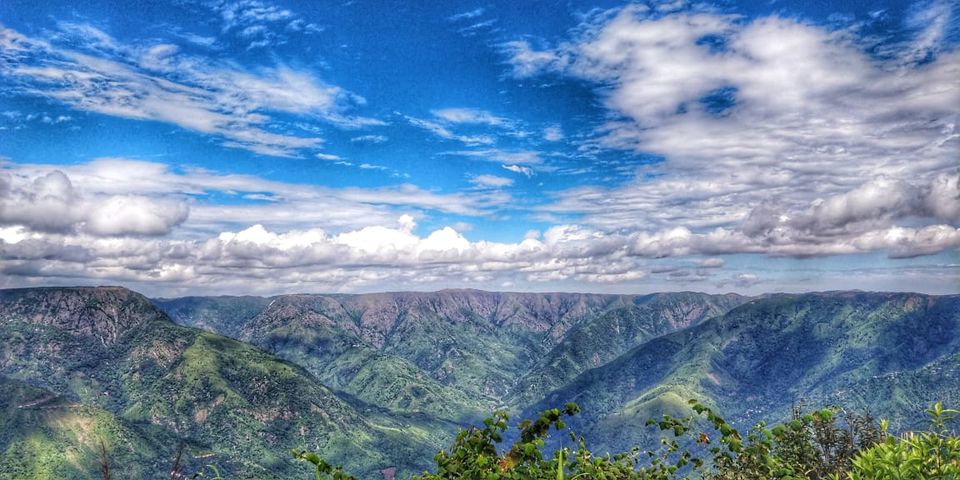 4 Days In Meghalaya(Scotland Of The East) - I <-Please do read the first part ????
The road to Cherrapuji is stunning with pretty little villages and some mysterious looking pine trees on the both side of the road. What is most amazing is that, these tiny little villages had homestays... though very basic ones. But if you are up for a backpack trip, you always find a place to stop whenever you want.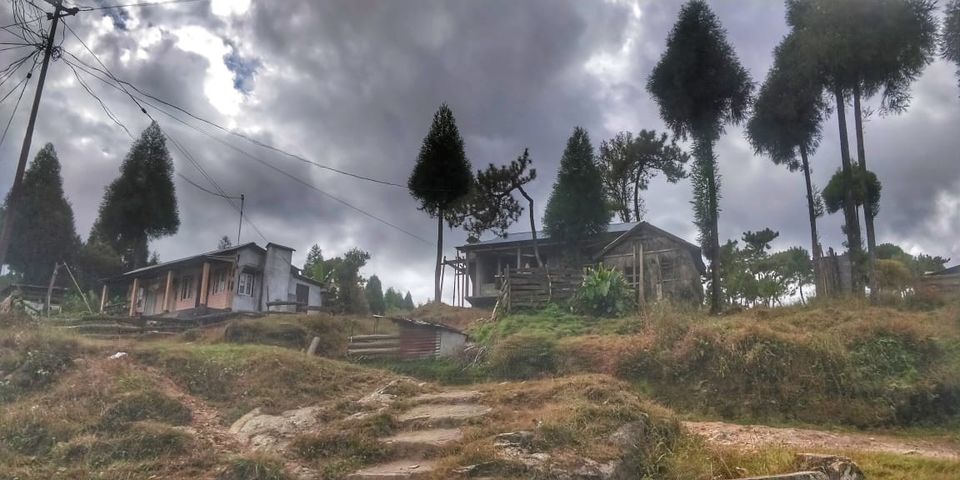 Day 2 - Cherrapunjee is about three and a half hour drive from Shnongdeng and the road is beautiful to say the least! We headed straight to Mawsmai caves which was in Sohra. On the way we stopped to admire the scenic beauty at some spots and The RamKrishna Mission in Sohra is a sight!
Mawsmai Caves(Cherrapunji)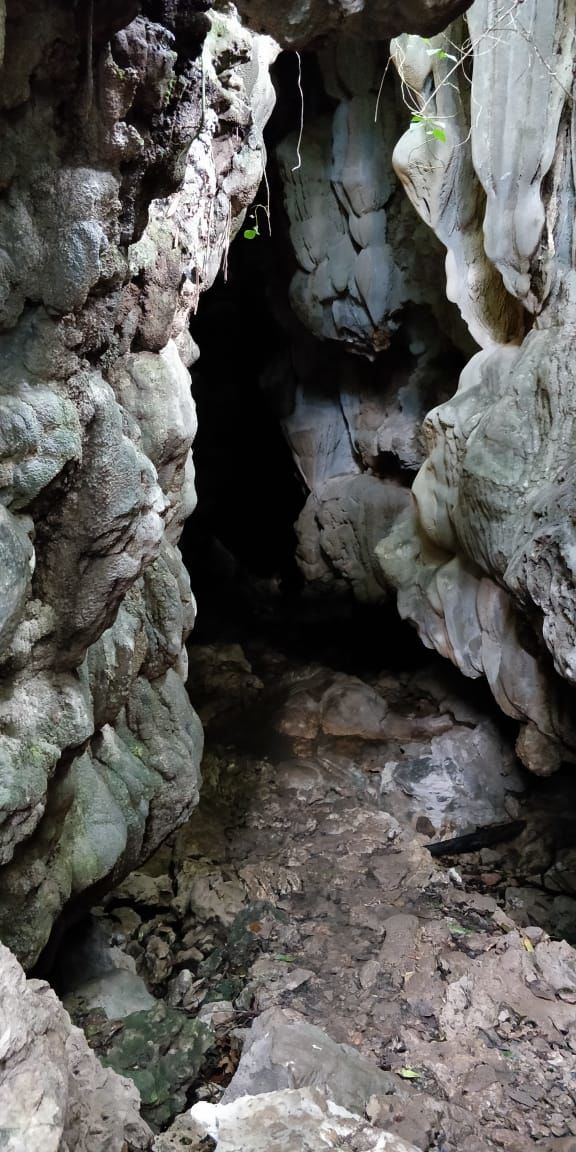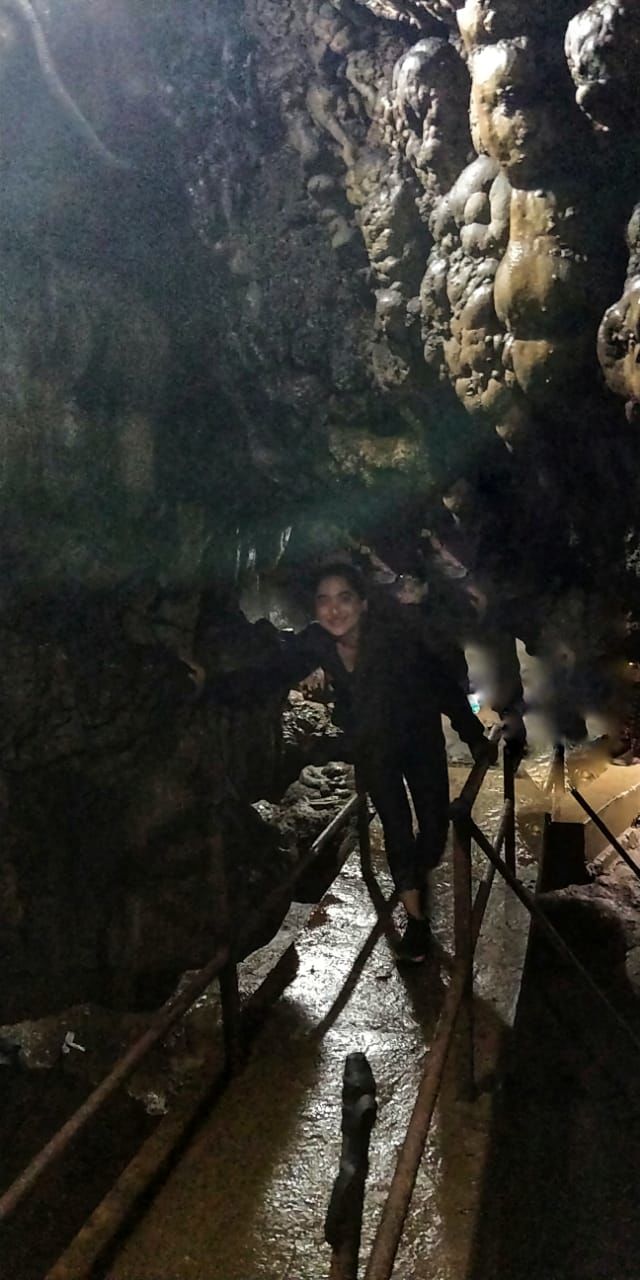 The road to Mawsmai cave is a diversion just before you reach the seven sister falls.
Mawsmai cave, happens to be the first show cave in Meghalaya with entrance fees(100/- INR per head + 20/- INR parking) and particular timing(it closes by 5pm). This cave is just one of the 200 caves in this area and a comparatively short one(just 250mts to be precise). The Khasi hills here are partly formed of Limestone and you get to see some magic of this stone in the cave as well.
The cave has been made tourist friendly with a few lights inside and a little bridge at the entrance. However after you cross the bridge and go further in, you get a feel of proper caving. It might turn out to be a little difficult for people on the heavier side and if you are claustrophobic.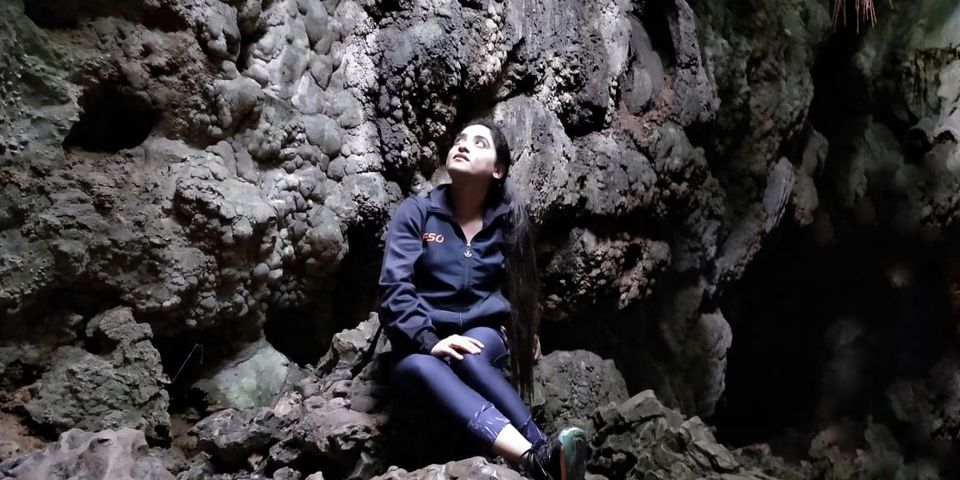 After this little adventure we headed to the 'seven sister falls' which was just 5 minutes by car from the cave.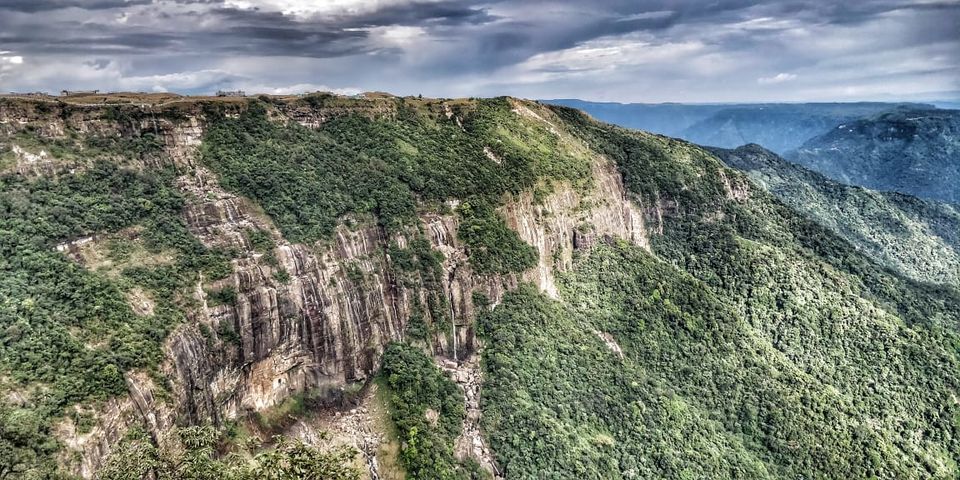 Nohsngithiang Falls or the Seven sister falls is a seven-segmented water fall. The water falls from a height of 315mts and stretches across the width of 70mts, which makes it one of the tallest waterfalls in India. The falls plunges at its full force only during the rainy season, and we were not lucky enough to witness the beauty of it when it is in full swing. However, the Khasi hills is heautiful even without the strings of water.
By the time we reached the falls, it was already lunch time and so we headed to this stunning looking resort named 'The Polo Orchid' just ahead of the seven sister falls. And if you ever travel across this road, this is a must stopover !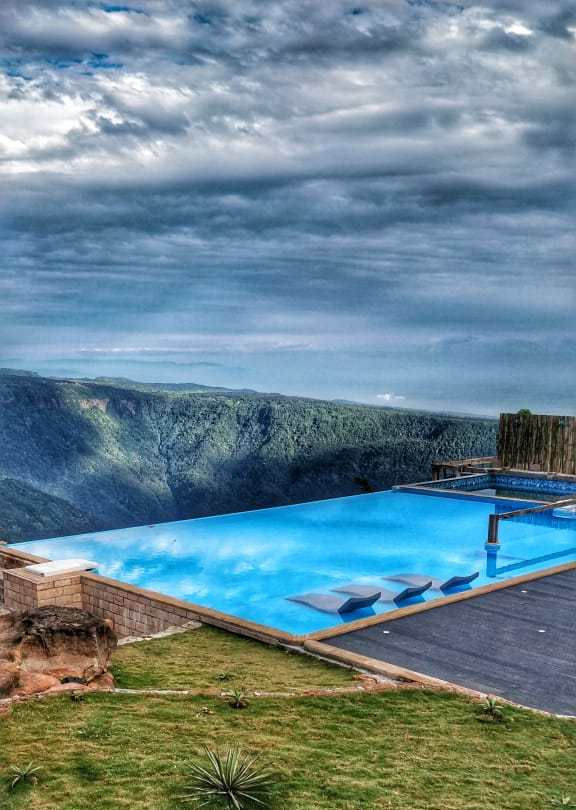 After some good lunch with a even better view, we headed to the 'Garden of caves'.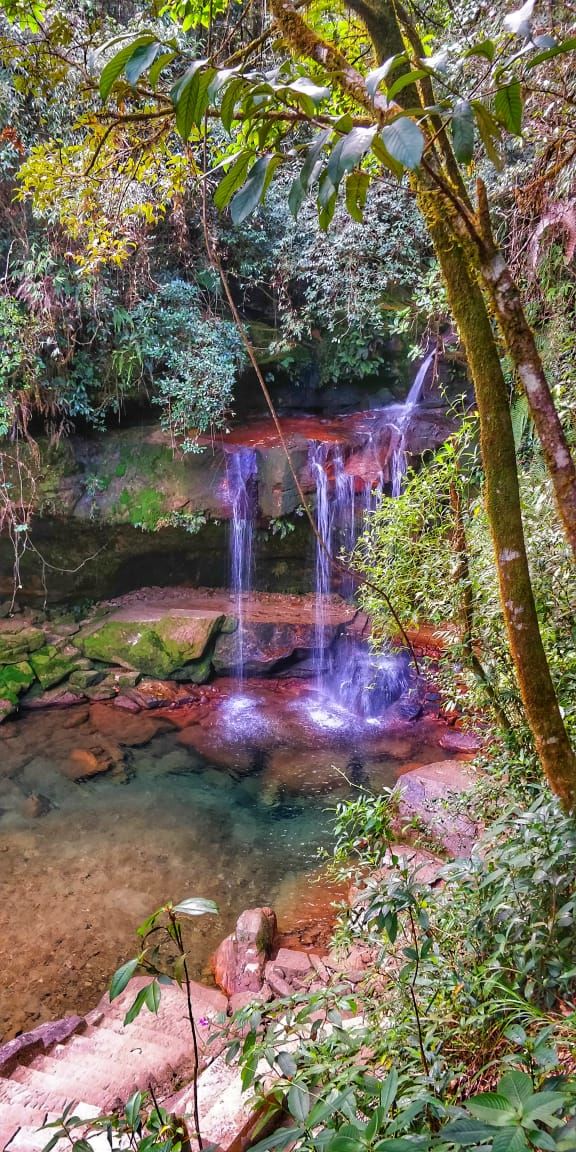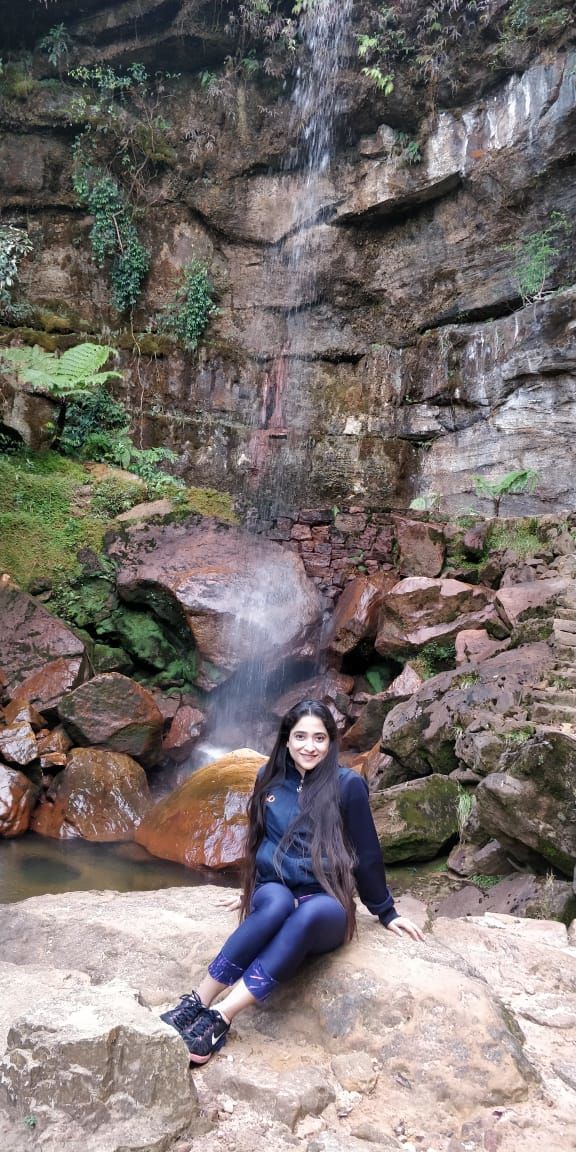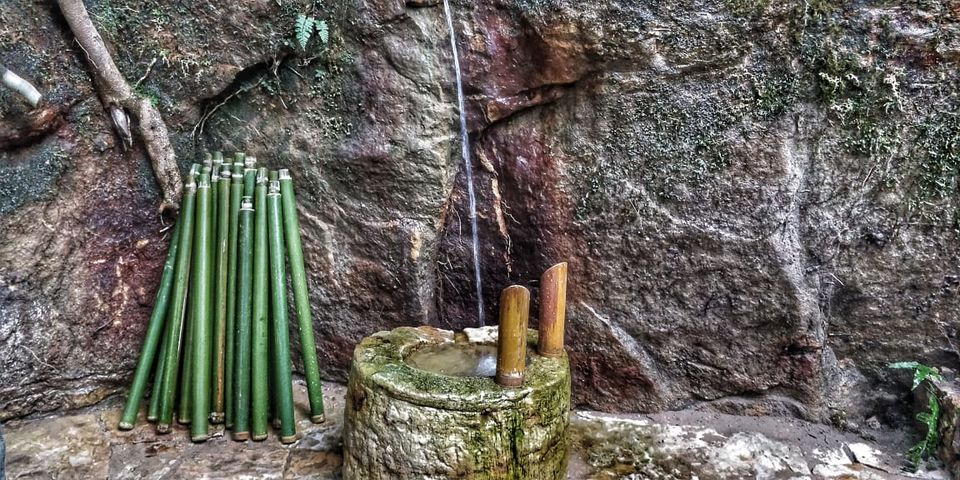 In the midst of a remote, quaint village in Sohra lies the Ka Bri Ki Synrang, the Garden of Caves. There in an entrance fee of 100/-INR per person and 20/-INR for parking.Little did I think that this would be a slice of paradise. Though you get a hint of manmade park with steps and roads... they have tries their best to keep the essence of the waterfalls and flora and fauna alive. The park is surrounded by actual dense forest. You walk into beautiful caves lightened by nothing but the peeping rays of sun, walk down the bamboo ridges to reach those stunning waterfalls falling into crytal clear ponds and end your trek with some 'Um Dawai'(holy water). According to the locals , the name Um Dawai comes from the fact that, this sprout of water coming from an opening inside a rock, helps the local stay in good health.
By the time we finished with garden of caves it was already 4pm. We decided to go back to Shillong and look for a place to stay and on the way we could stop by the Laitlum Canyon. Though trek to the Canyon closes down at 5pm, still we could enjoy the view from a decent height if not the top.
Once we reached the Laitlum, we gauged it required one full day of trek and if you love trekking as much as I do, this trek is worthy enough to make a place in your bucket list!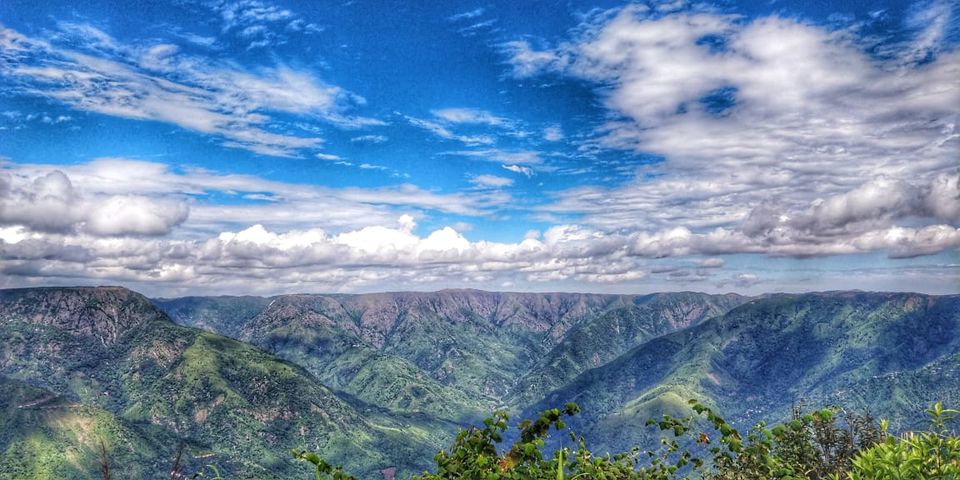 We reached there just in time to witness the sunset, we found a flat grassy hilltop overlooking the peaceful valley . Not a single soul around but us, as we sat in silence just soaking in the roit of colours in the sky, this sunset will be etched in my memory forever!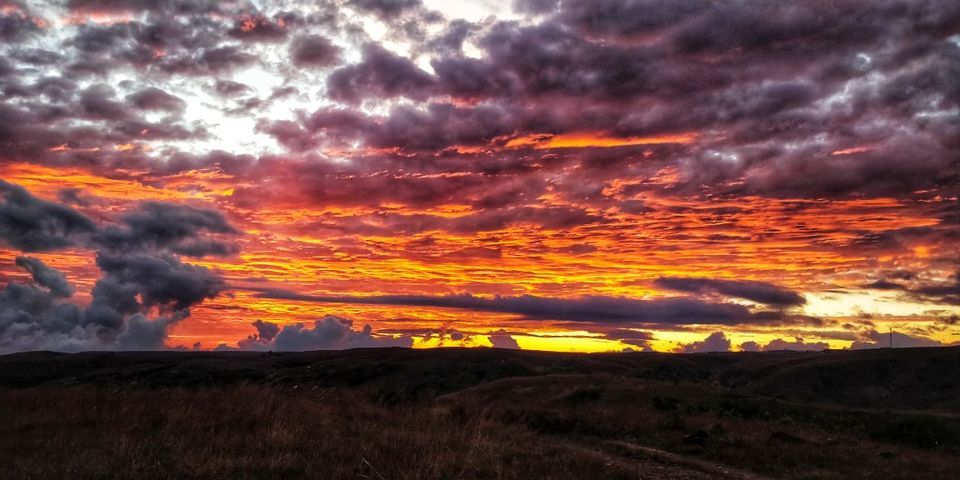 We headed to Shillong and looked for a homestay for the night.Being a non tourist season, finding a place to stay for the night was not very difficult.
Shillong
Day 3 - For as long as I can remember, Shillong has been in my list for the longest time! And I wanted to spend as much time as I could in this happening little place!
Though dead tired from the whole day, we still went out for dinner. We had heard so much about the amazing cafes in here and we couldn't let our laziness get in our way. Our dinner that night was in 'Cafe Shillong' - a small cozy place in the heart of the town with some amazing food is a must visit!
Next day we planned to cover Shillong Peak, Elephant Falls, Sacred Forest, Don Bosco Museum and have dinner by Ward's Lake.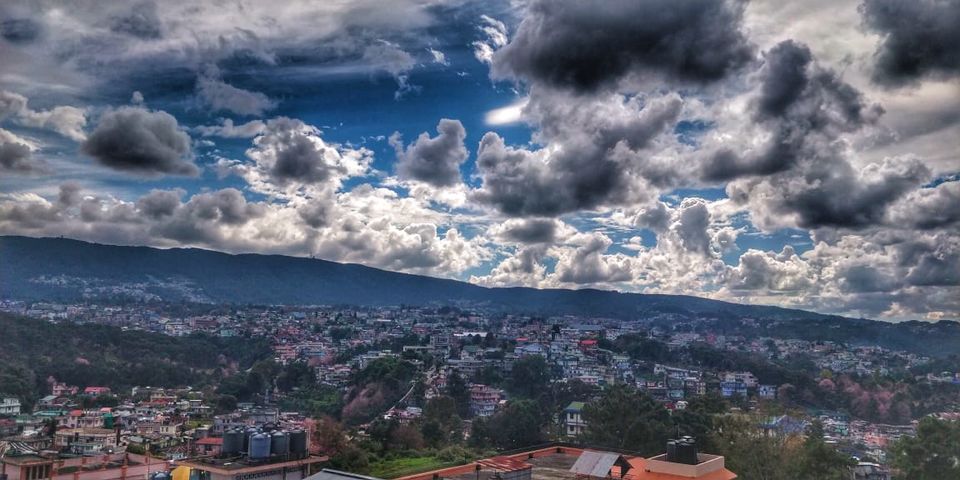 Well rested we started early for the Shillong Peak. In the outskirts of Shillong you need to enter the AirForce Cantt to reach the place. We found the place too commercialized and came out of the place pretty soon.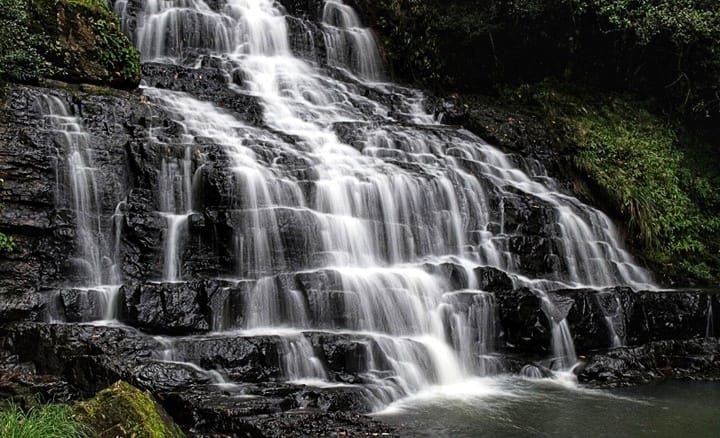 Just a few minutes drive from Shillong Peak is the Elephant Falls. You need to park your car and walk down an easy trail to reach the beautiful Elephant Falls.
The local Khasis called it Ka Kshaid Lai Pateng Khohsiew or the Three Step waterfalls , for the simple reason that it had three successions. And the whole view is breathtaking. This falls was renamed as the Elephant Falls by the British because once upon a time there was a rock resembling an elephant sitting on the left side of the main falls. This rock was sadly destroyed in an earthquake in the 1890s.
Spending a few minutes near this gorgeous waterfall we headed to the Sacred Forest.
Sacred Forest
Almost 25kms away from Shillong, it takes almost 45 - 60 minutes to reach Mawphlong. Once you reach the forest, it is a good idea to get hold of a local guide because it is the legends and their stories that make the forest special.
The sacred forest is protected by the management of the Mawphlong village community. The Khasi tribe truly believe that this is the abode of their Gods. Its history dates back to 1000 golden years and some of the trees are more than 1000 years old... The sacred forest has many herbs and medicinal plants that is only found here. There are precious varieties of Rudraksha(a type of seed used for rosary) and some fungi that would glow at night...As the guide gives us a fairy tale picture of the forest I could feel the presence of something really alive and auspicious in there! I guess everyone feels some magical presence in there.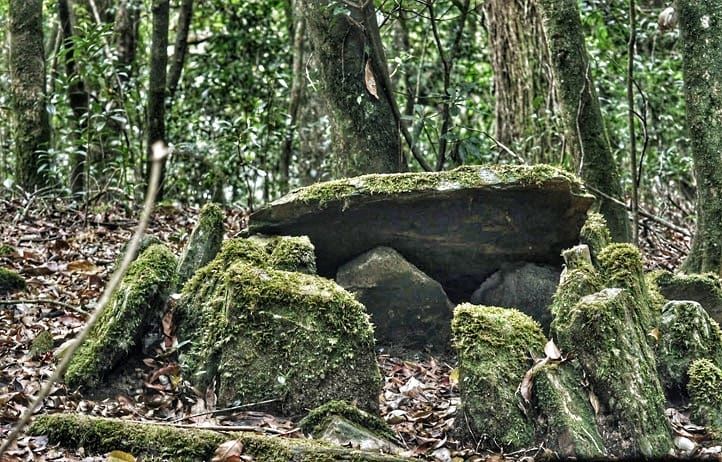 Its an enchanting place you would love to spend more than an hour and a good guide is a must.
After the forest we headed back to the city. Shillong's traffic is a nighmare would be a fair warning to give. As we struggled to move in that horrible traffic I wondered how awful it must be during tourist season. It took us two hours to reach the Don Bosco Museum.
Don Bosco Museum
Whenever I visit a place, I don't like missing the chance of visiting the Museum there. And The Don Bosco Museum of Indigenous Cultures is Asia's largest museum of it's kind. More than a reason for me to visit and to top it up, the seven storey hexagonal building has a sky walk that provides a skyline overview of Shillong.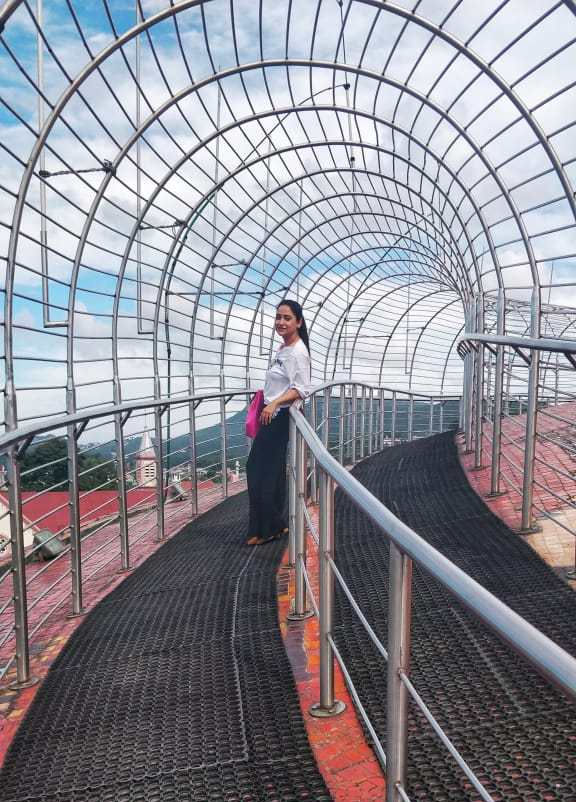 The entry to the Museum is 100/-INR per head and extra for photographs, and there is a well arranged parking. The museum has about 16 distinct galleries which speaks volumes about - Introduction and Prehistory, Culture and religion, Ornament and costume, Art and musical instrument, Language etc of the eight sisters of North-eastern region of India. It is a knowledge house if you are really interested in learning.
The museum closes down at 4:30pm and I got to spend only an hour in here, which was far less than one needs. You need good 3 - 4 hours to go through this magnificent knowledge house. And once you enter this place, you understand why Don Bosco Museum is the pride of Shillong, the Northeast and India.
The day ended with some scrumptious food in 'The Bamboo Hut', a restaurant right in the center of the city, overlooking the Ward's Lake.
Day 4 - This was my last day and I did not have the full day in hand as our flight was from Gwahati, early morning the other day. So that meant we had to reach Gwahati today itself!
While coming to Shillong and going round the city I noticed some really beautiful churches around and I wanted to visit one of those before I left this place.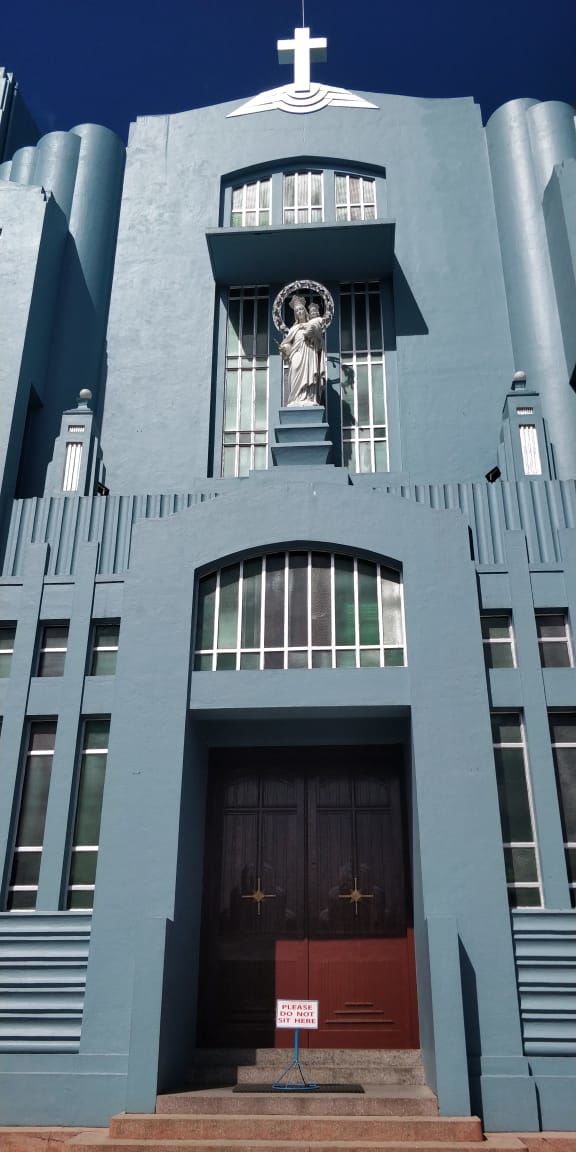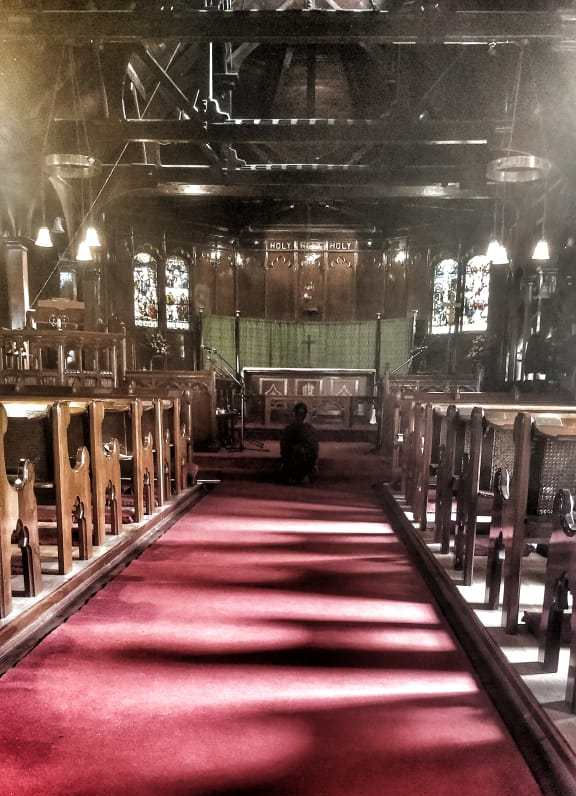 The rest of the day was dedicated to shopping in Shillong. I have a dear friend in Shillong who took me around the place and we shopped our hearts out and all I can say is Shillong has some really amazing stuffs if you are interested in fashion. Also I picked up the unique 'bird's eye chilli' , these tiny little chillies are one of the hottest chillies you will taste. And I did pick up some souvenirs from 'The Khasi Emporium'.
Lunch that day was a delicious authentic home cooked South Indian! And after taking me shopping she was sweet enough to make my favorite lemon rice for me. ????
Literally overeating that day, because all my favorite dishes on the place... though I wanted to jump in the bed! We had to leave for Gwahati.
By 5pm we were in Gwahati and had booked a army guest room for the night. We planned to go for a dinner cruise on the Bramhaputra. We had booked a place for two in the 'Alfresco Grand' and it was really good decision! We enjoyed the two hour long cruise with live band, traditional dance and an amazing buffet!
Though a short and 'hectic' trip as it may look but it was one of the most wonderful experience I had. And as they say... with the right person, any place is heaven <3
Hope you guys love the blog ???? And if you do lemme know...
xoxo
Frequent searches leading to this page:-
shillong vacation, shillong trip plan, shillong for tourist, road trip shillong meghalaya, meghalaya adventure sports,