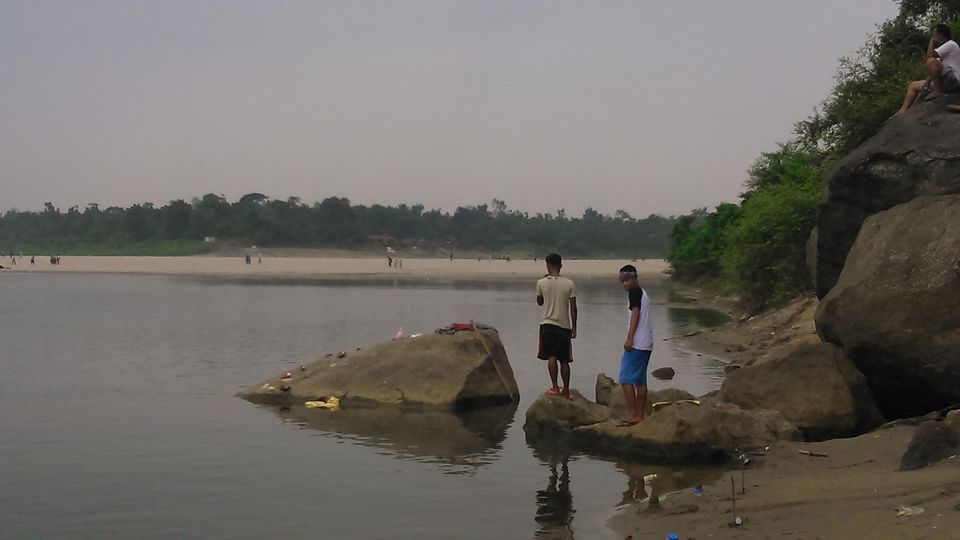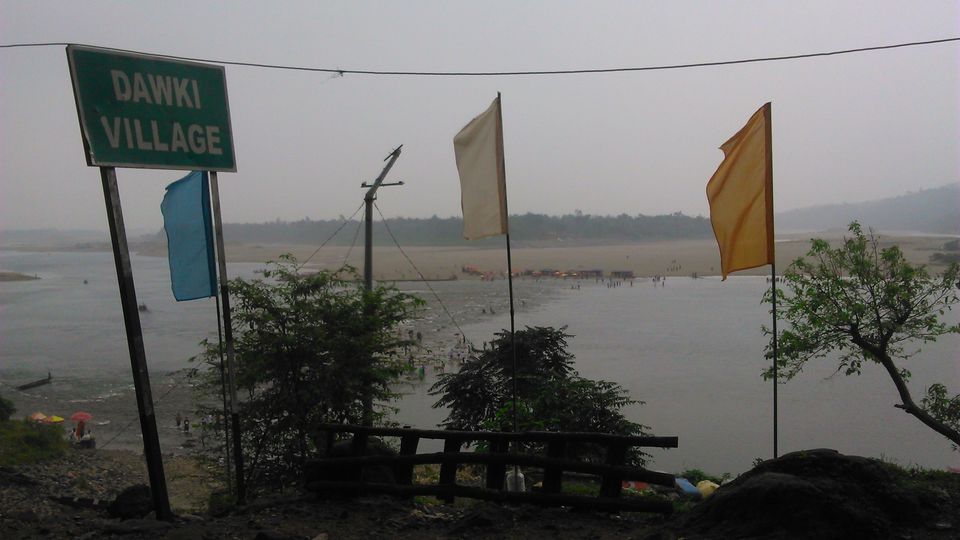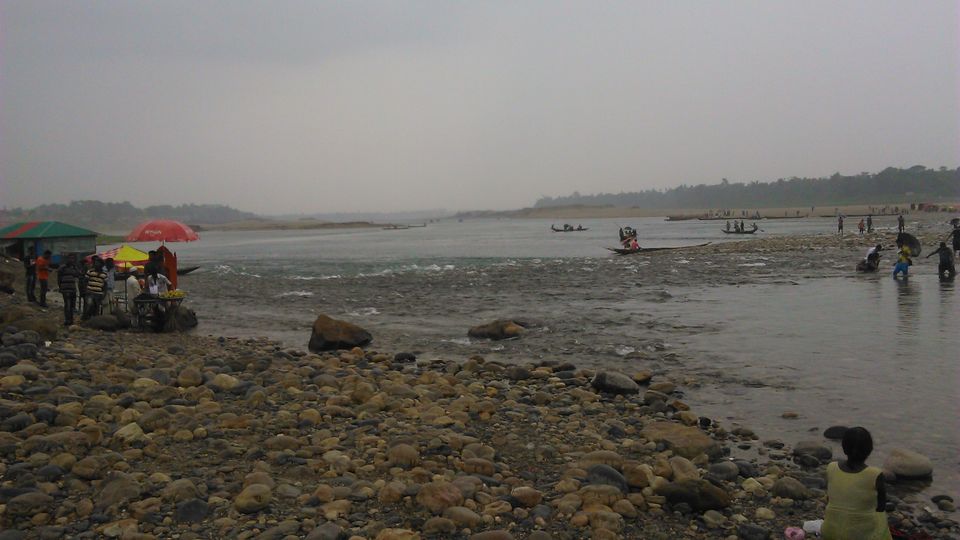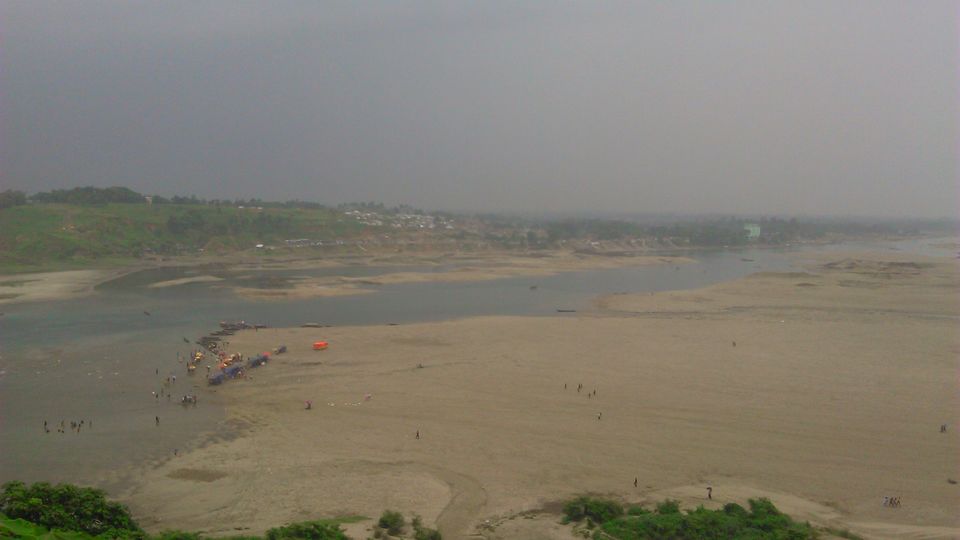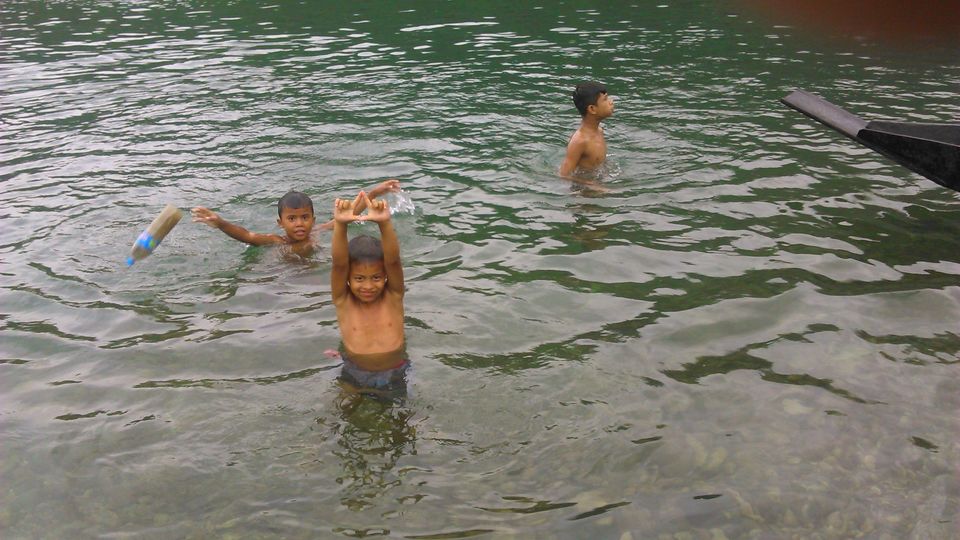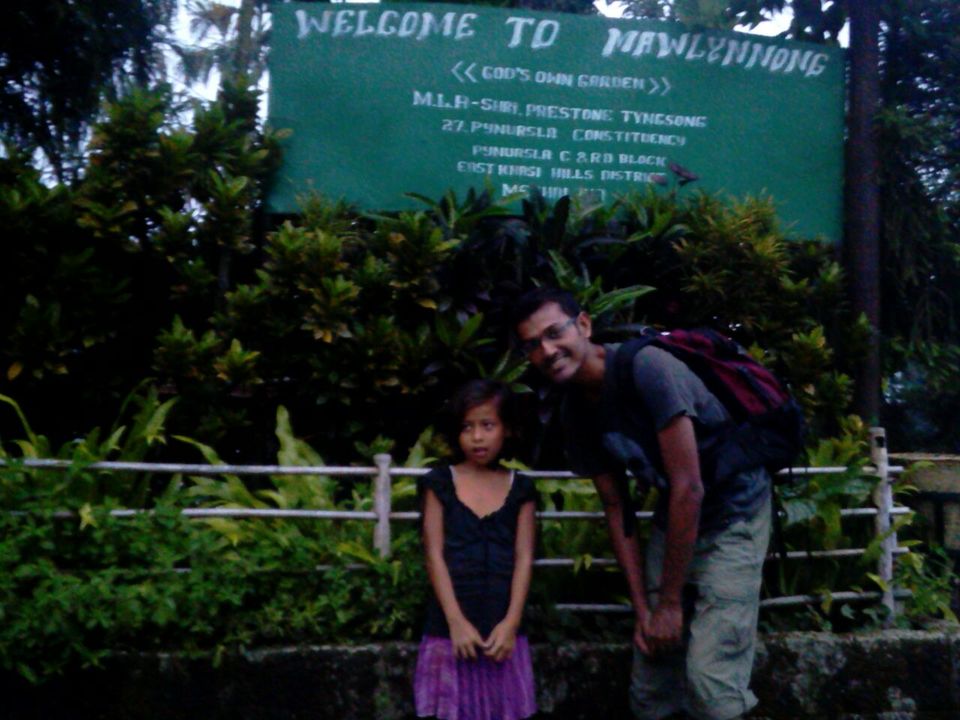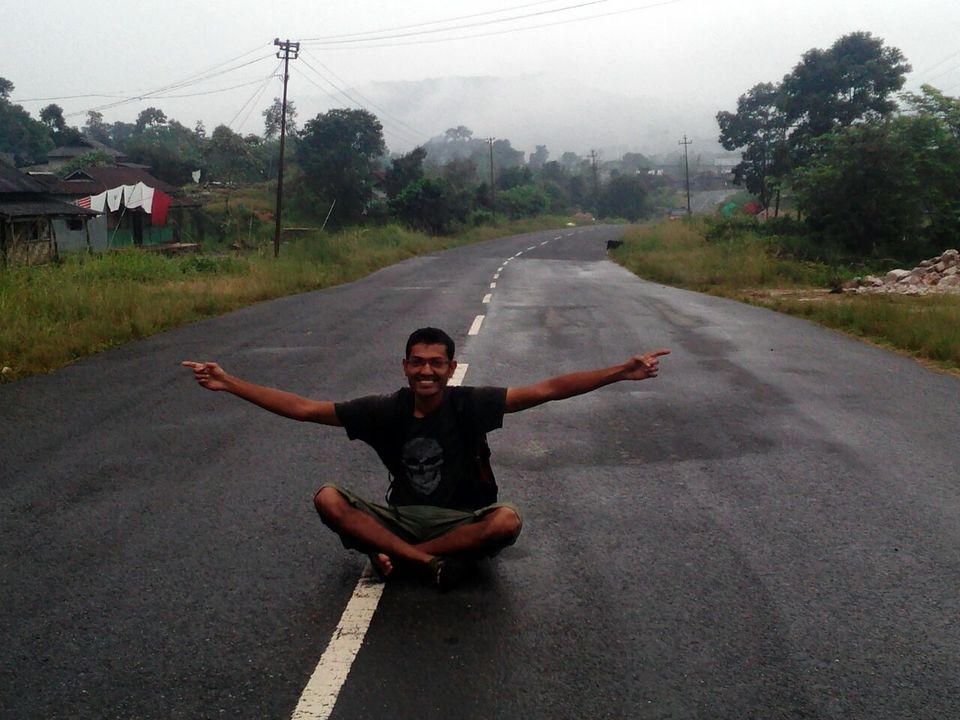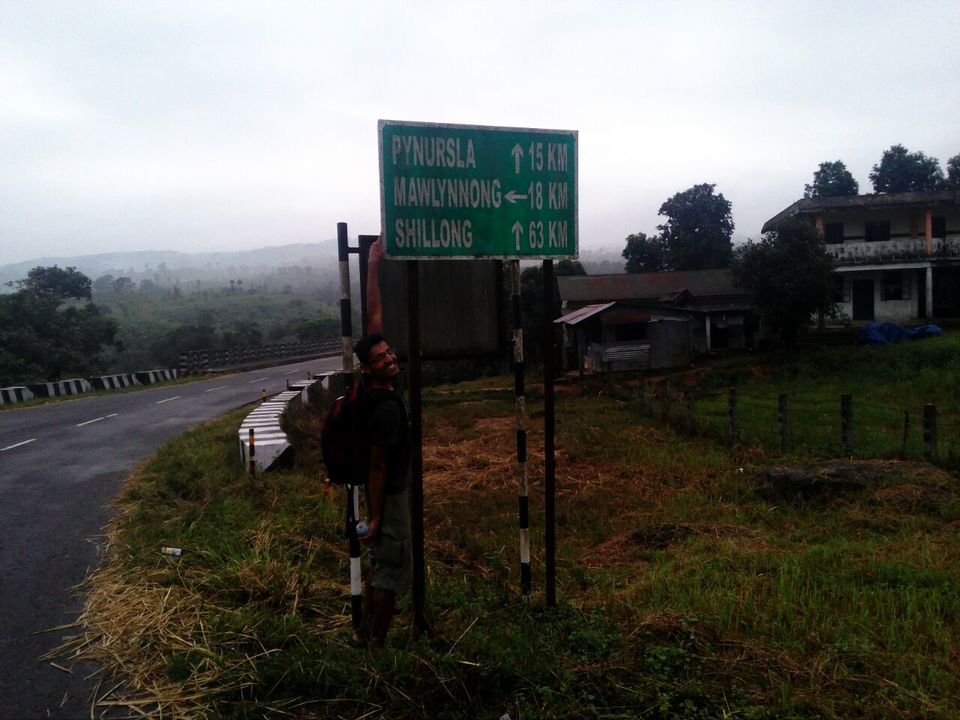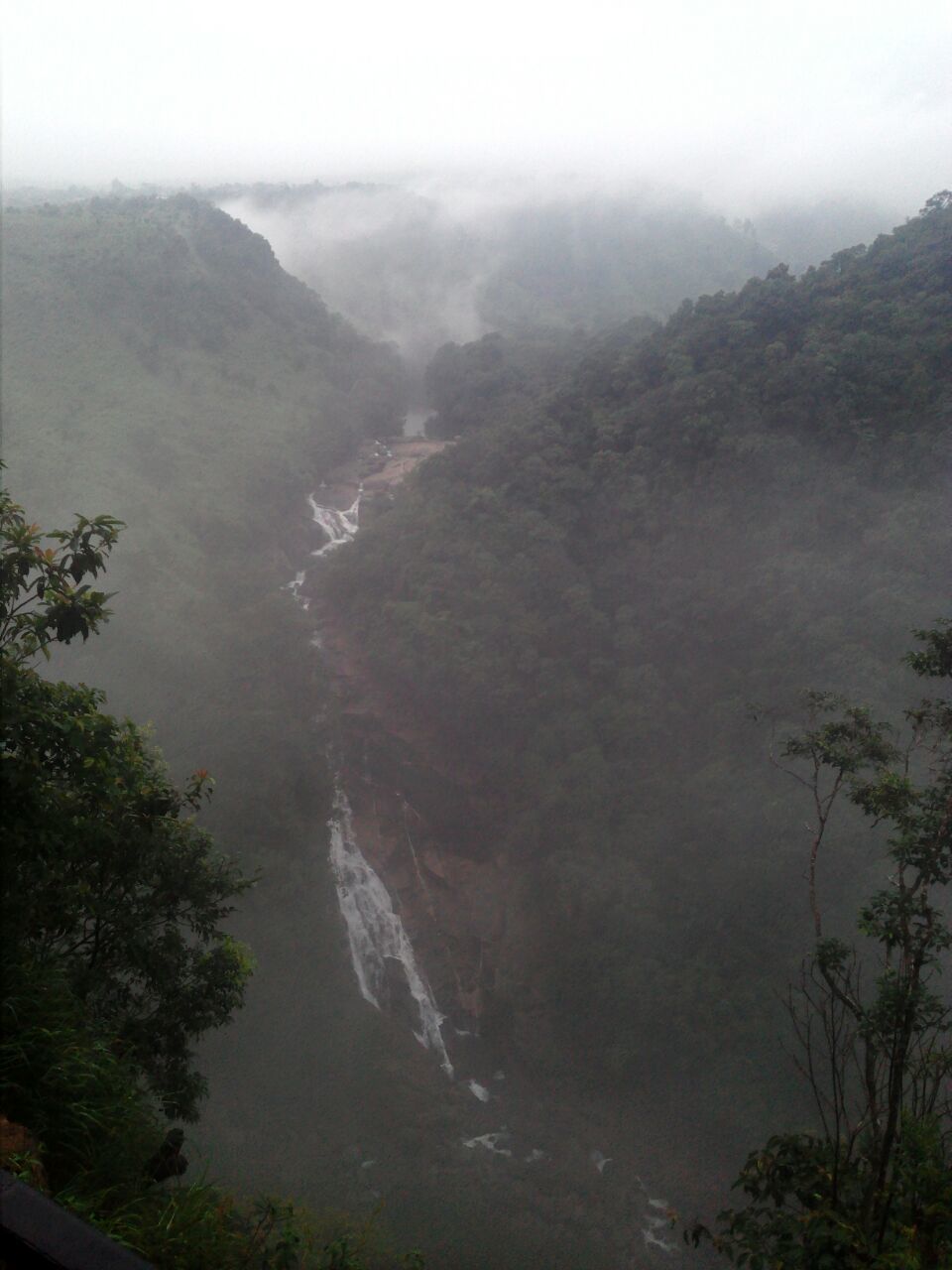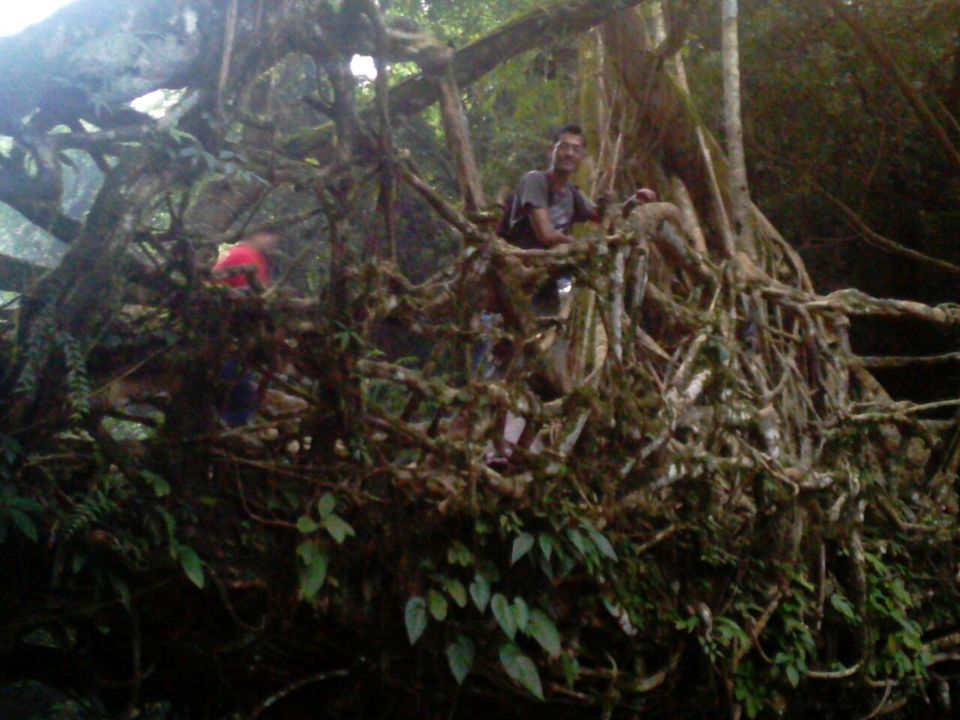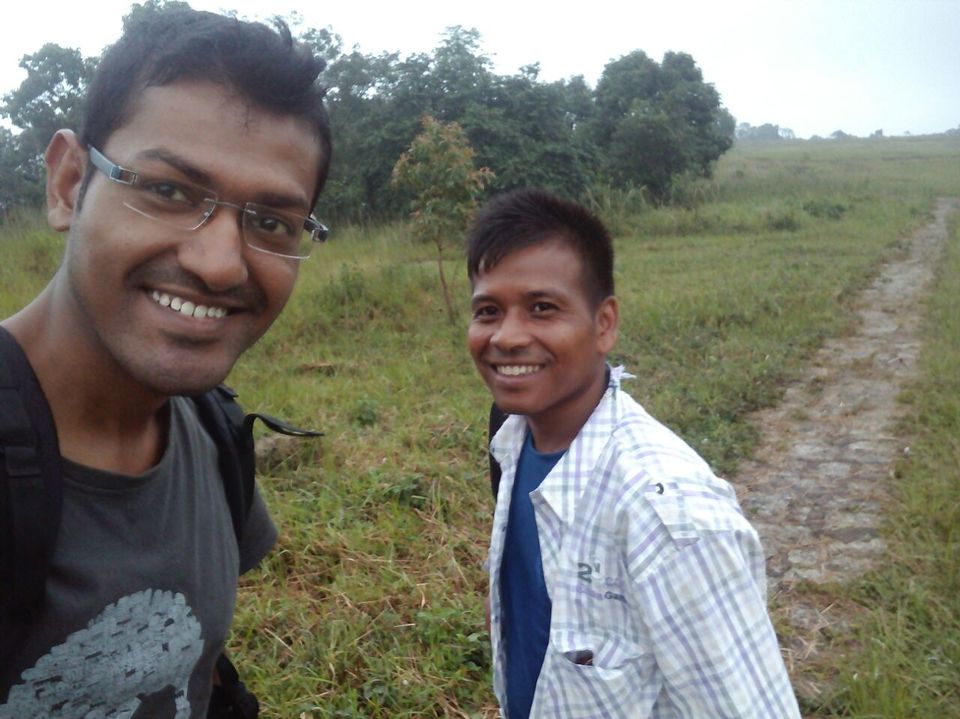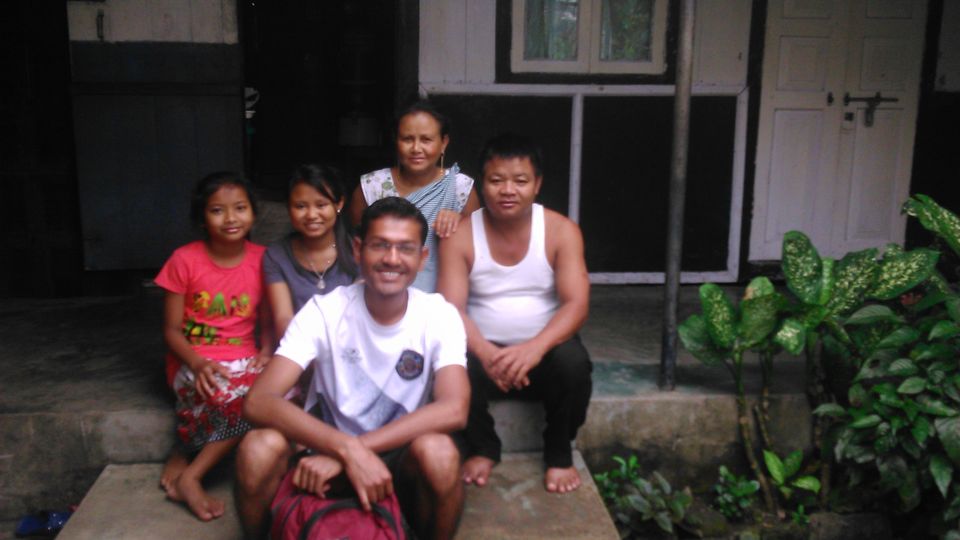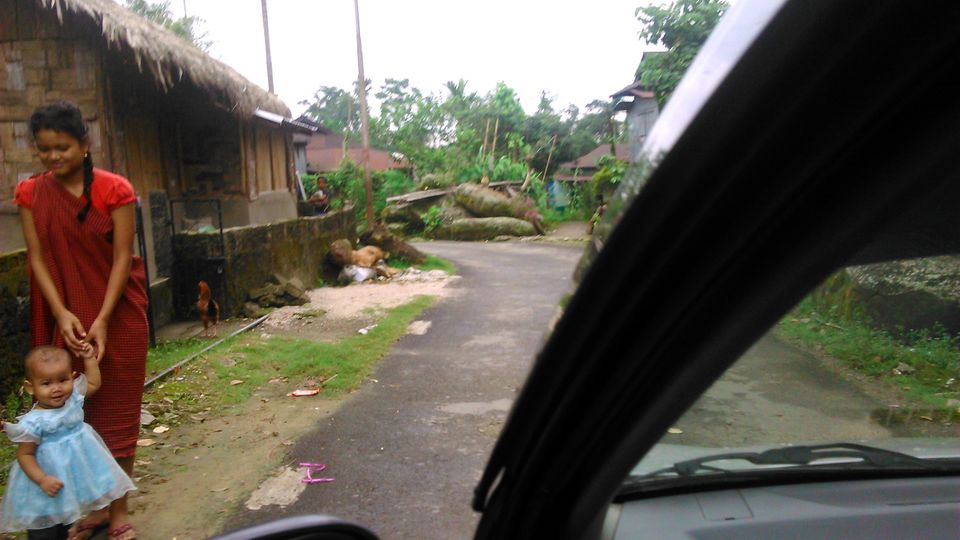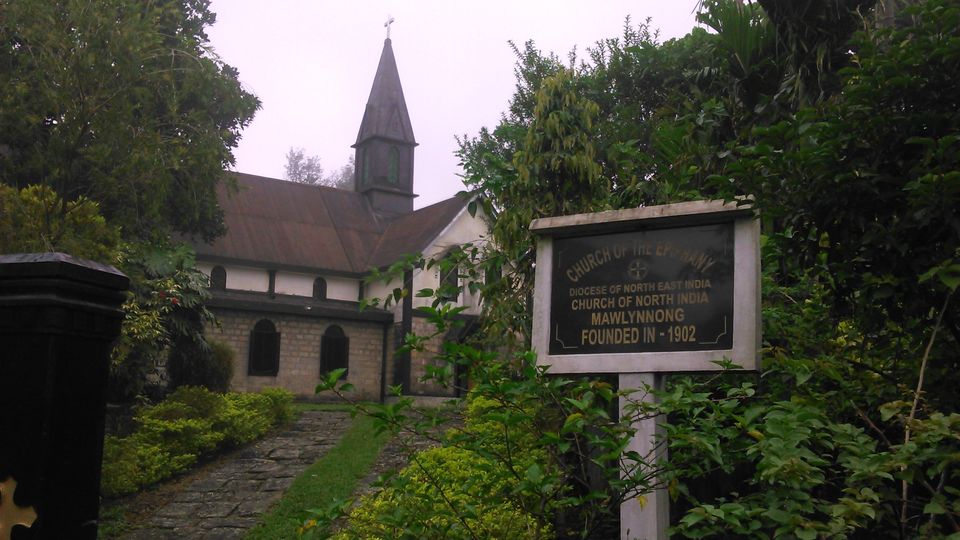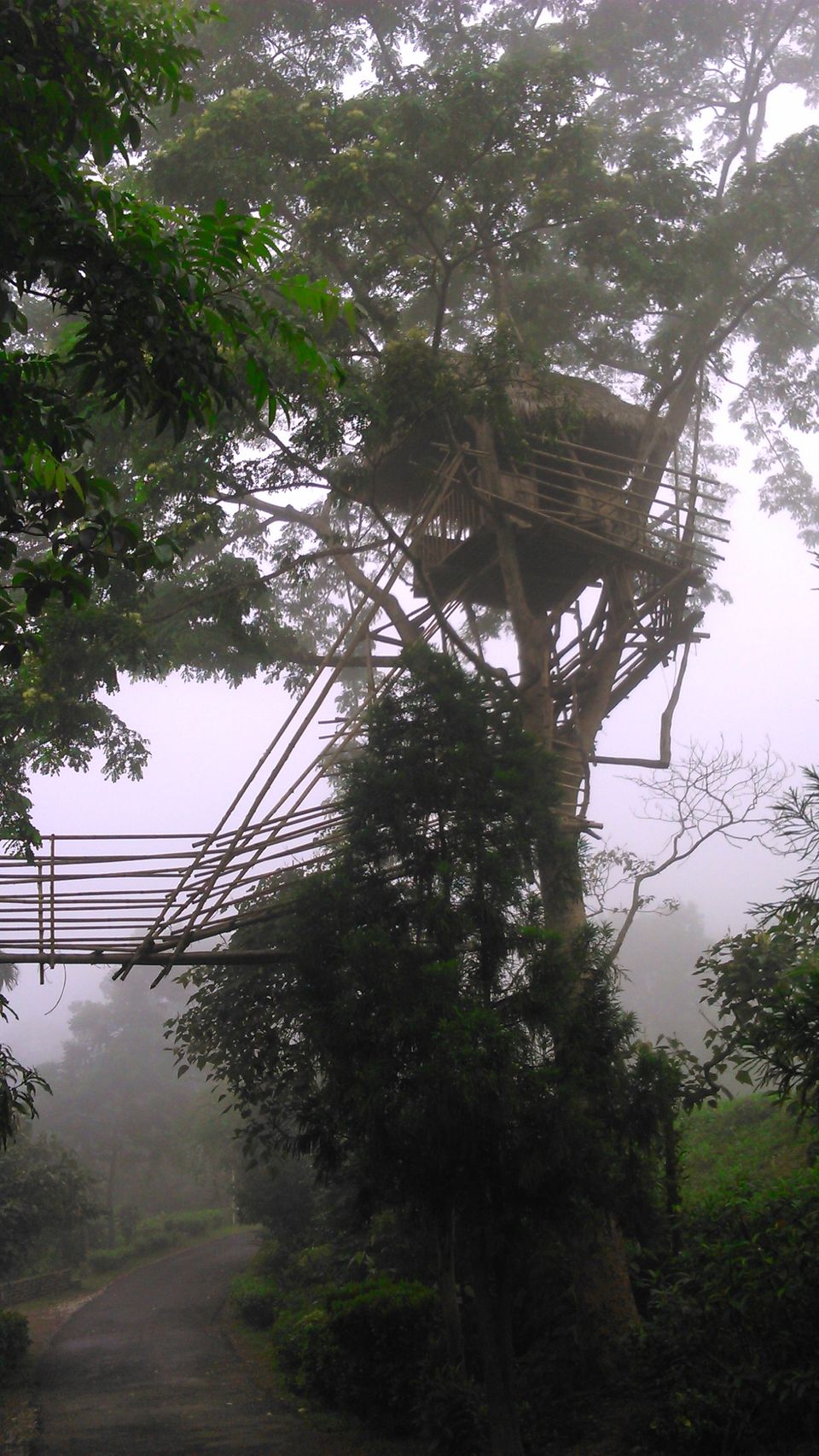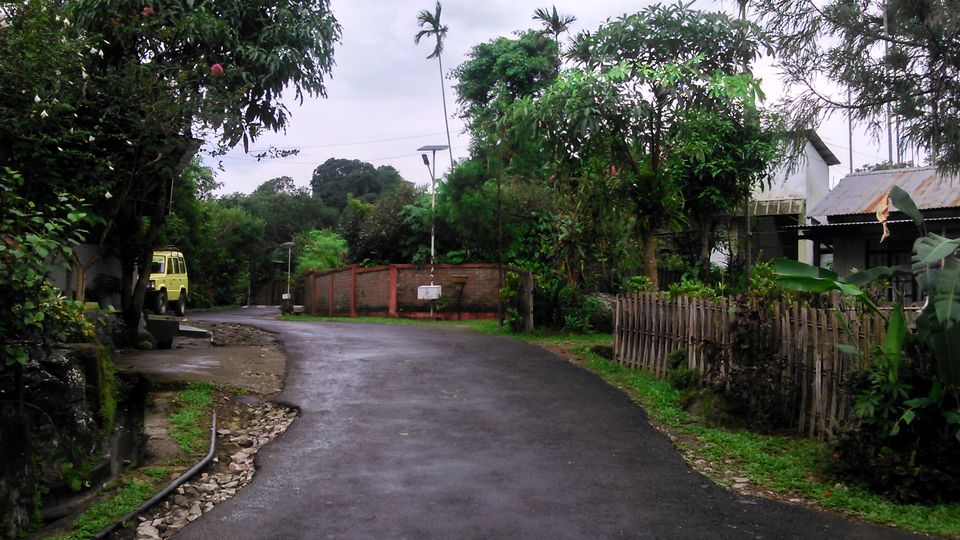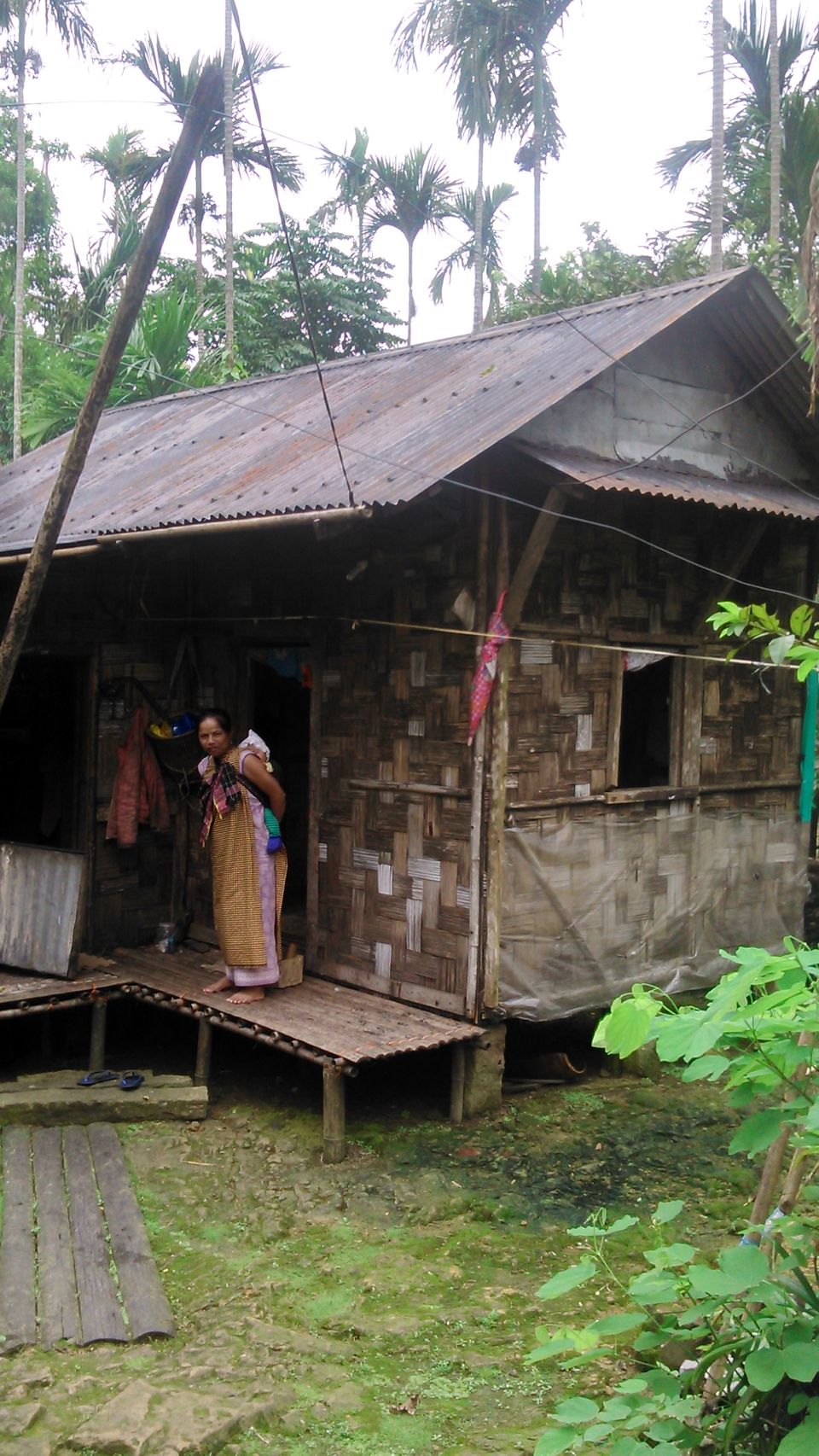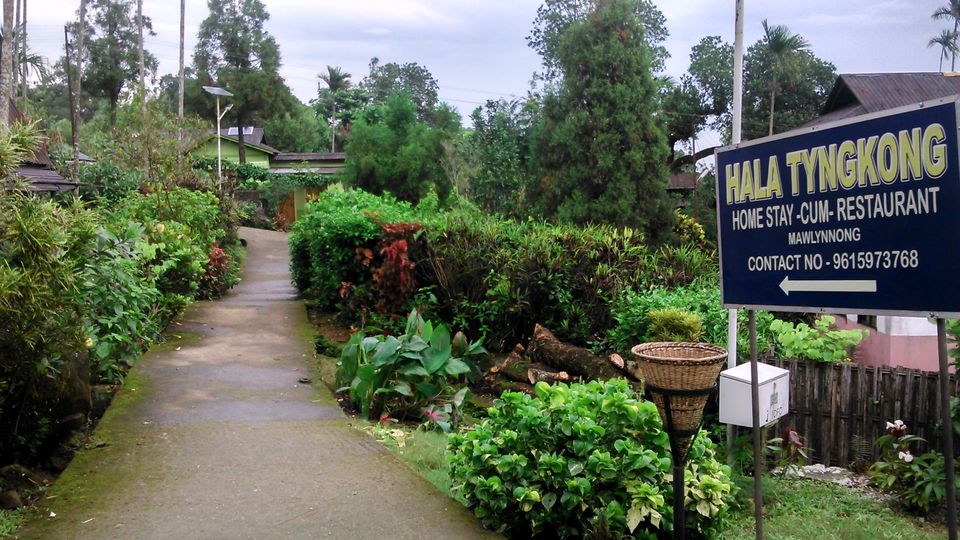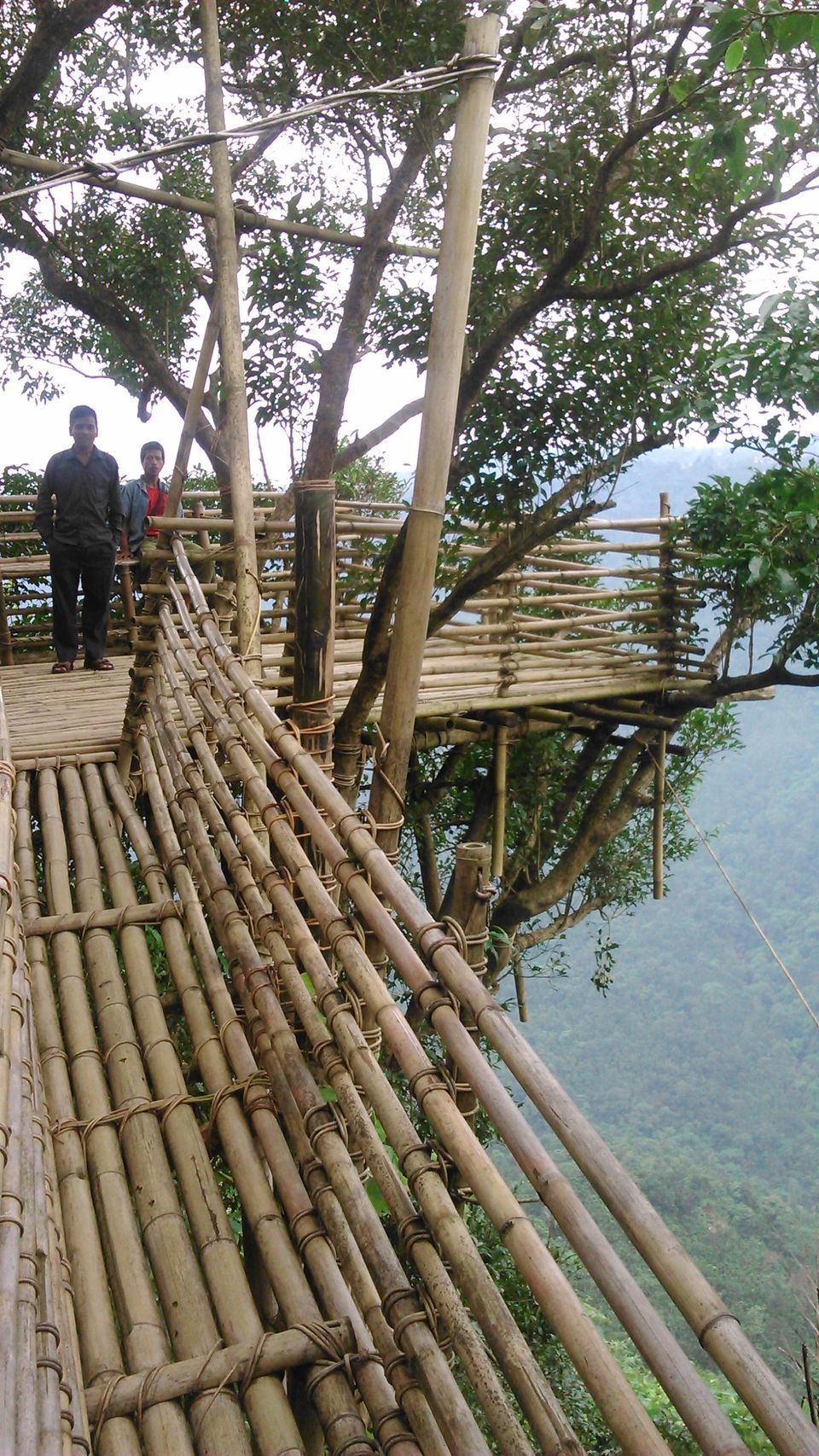 I never had been to north east and was so ecstatic to have been able to churn out a short trip to Meghalaya recently. An amazing weather followed throughout and how I met such wonderful people on the road, made this trip all the more memorable.

Surviving gruelling journey of 25 hours from Hyderabad that included a flight to Kolkata, an 18 hour sleeper class journey to Guwahati and then a 3 hour cab ride did I reach Shillong. As i trudged down the street towards the police bazaar, soon i got adrift into the undying vibrance around. The streets were clustered with buses, bicycles, cabs, swarms of people pacing through the gaps and some even managed to hog the roadside with their makeshift shops selling lemons. Couldn't go beyond two slices, such tongue puckering they were. In the huddle of all this, by the main road is a big taxi stand that spawns two stories and spread across a huge area, expectedly the lifeline of Meghalaya. I had planned for a visit to Dawki and Mawlynnong on the first day and Cherrapunjee (Sohra) & Nongriat on the second. There was a cab waiting to leave for Dawki, it was still empty. Cabs are quite frequent and carry eleven passengers at a time, so I wasn't really worried. Went up to a public restroom on the terrace to freshen up. "Milk" tea was the next thing I looked for as I needed to shake off that last speck of sleep. In the many shops that occupied that establishment, three shops later did I find my panacea (what is with the black tea that every shop was selling, I'll never know). Alongwith I had Pukhlein, a sweet and crunchy snack made of rice and jaggery which surprisingly went too well with the tea that I ended up having three which was enough breakfast for me. Putharo is another local delicacy which they hadn't made yet. Done, I boarded that cab & hence began my tryst with Meghalaya. It was almost 12pm.
A journey of 80kms and we 'almost' reached Dawki, where India shares borders with Bangladesh (How I came to know this is interesting). A ceaseless queue of trucks crawling ahead was already making me impatient and we still had to cross a bridge which happens to be the connecting link between the two countries. Getting restless, my eyes caught sight of moss covered steps leading down. I paid the guy 120Rs, got down & carefully manoeuvred in my floaters as one wrong slip, would had been a very bad fall. Down there, it's a favoured fishing spot for the locals. The water is very clear near the shores, making the rocky bed apparent. I had read on the internet, that Dawki's got the most clear waters that gives the apparition of boats floating in air. Now I witnessed that. That narrow shoreline seemed to connect to a bigger landmass further ahead. I asked the fishing folks if it's ok to go through. What they said was beyond my comprehension as they muttered something in Khasi language. I forwarded nevertheless. Few steps and I was stopped by a group of guys sitting on a rock, drinking beer and chilling out when one of them spoke, "Hindi na Bangla". "I know both Hindi and Bengali" was my neural response. They repeated again with a pun, do you have a visa? I was baffled. They said it's Bangladesh where I was headed and Border personnel is stationed with a gun at the other hill to check any suspicious activity, "you could even get shot at". This revelation gave me a momentary scare. Thank God for those guys otherwise I would have (or atleast tried) wandered into a different country altogether without even knowing it, let alone the consequences. Phew!
I climbed back on to the main road and this time walked through the usual route over the bridge into the Dawki Village. From up top, the green waters look too appealing; couldn't wait to get into. The water is pleasingly cool. It's such a joy to watch kids play in water. As I waded through, a voice interrupted my stride. "Dada thamen". I looked up, an aged man sitting snugly in his pitched tent (read shop) asked me, "Hindi na Bangla, eita Bangladesh. apni ki ei desh e ashte chan? oi je police wala dariye ache". (Are you Indian or Bangladeshi? You want to come this side? See that policeman, standing at that tower). Second time I almost made into another country. Twice I was stopped. It was a strange feeling how borders are marked. Gave me goosebumps. That boulder near the shop demarcates the boundaries between the countries, I wonder how. People walking through water were all Bangladeshis, everything(everyone) on the other side of the boulder was Bangladesh(is). The low lying mainland with shallow waters is Bangladesh while the deeper waters and the surrounding hills India. There's a shop on the Indian side where they serve excellent pork (doshniang in khasi) dishes. A plate of each curry and fried recipes satiated my hunger. It was drizzling now and already past 3pm. The shopkeeper owner, Ban Stalin offered me stay options in tent but I had to refuse him as I needed to reach Mawlynnong which was hardly 30-35kms from here. Stalin affirmed you can only reach by a hired taxi. I was so disheartened to hear this. I had drafted an itinerary and this just shattered it all. I was deeply saddened, could only contemplate heading back to Shillong to catch the early cab for Sohra/Nongriat, as it was planned for the next day. The thing with such retrograde while traveling alone is that it creates a domino effect psychologically, everything going Murphy's law. For long I couldn't see any yellow colored cab coming. Standing on the main road, waiting for the next cab, I took a shot, asked a family if I can tag along with them to Shillong. "Sorry we have a full car". Waiting in my own abyss of despair, my eyes lit up to see one shared cab coming, fingers crossed and hoping it had a seat vacant. There was space for one person still left at the front seat. Sigh of relief! To divert my mind, I started talking with the guy sitting next to me and when he said he was from Mawlynnong and was returning home, buoy I was elated. In your face Murphy! Interestingly the guy's name is Riban Kmen which in Khasi means one who is & makes others happy. Coincidence? The guy was equally happy to see me happy and assured he'll take me to his beautiful hamlet. How lucky could I be!
First stop Pongtung village, still 18kms till Mawlynnong. Ban took me inside the compound of a guest house under construction right on the main highway road. The guest house has an impressive garden and a sitting area providing a bird's eye view of the Kliar tyrsaw waterfall. The thunderous impact of the waterfall with the rocks giving rise to the sprinkled mist made the panorama bewitching. The guest house is supposed to be ready by next year.
Ban was bearing enough to click a few crazy pictures of me, sitting on the tar road with beautiful mountain backdrop or the signboards, the weather smudging the frames in different corners. Passing vehicles gave vile looks. Ban suggested we wait near the Seng Trelang Sports Club at the crossroads. Moments later, a maxi cab came that dropped us at Riwai village. A small entry fee and a hike led us to the magnificent living root bridge. This was first of an experience. How nature can work wonders if nurtured by people. The nexus of roots has made the bridge robust over the years. A gurgling stream flowed underneath. The bridge connected to Nohwet viewpoint, about 2kms from there but Ban promised he would take me there next morning as it was already getting dark.
The last leg of the day's journey was thrilling as I sat on the roof with other villagers, something I had always wanted to do, while Ban suspended himself at the rear holding on to the steel ladder; such fabulous weather and refreshing breeze. Most of the road is confined between tall shrubs. It's so relaxing when after a day's travel you reach a place so serene and pure that is Mawlynnong. As apparent from clean roads, bamboo dustbins put up at every corner and the whole place with diverse fauna brimming with colors, no doubt it's rightly called as God's own garden. I comforted myself at Hala Tyngkong that cost me 500bucks for a single bed room. The family who owns this, Don Bok Shabong are such beautiful and welcoming people. Their little kids Eiba & Labyang do all the leg work to help their mother in taking care of the guests. Their English might as well surprise you, such fluency. Daylight was slowly retreating. Ban & I sat on a rock, sipping tea while he acquainted me more about the village. "Maw" translates to rocks, and "lynnong" translates to holes in the rocks, as evident from the one we were sitting on and all the other rocks in that village. Here all the homestays start with "Hala" meaning my own. Prayer chants coming from the Church of Epiphany echoed in that silence. Such peaceful pious environment is pacifying to the soul. It was only around 2004 when a group of women from England had a chance visit here by word of mouth. Soon the village got noticed by the media, led to fame, being conferred "Asia's cleanest village". An extensive family of 100 households is what constitutes this safe haven. Ban returned home soon after and I ended my day with a nice home cooked dinner. With Eiba's cat.
The next morning Ban took me to the tree house of Mawlynnong, managed by Lajong guest house, where one can get a get a glimpse of Bangladesh. After the morning tea, I bid goodbye to the Don Bok family and as arranged by Ban we set out for Nohwet View point, in his friend's Ambrose's taxi. The mountains of Sohra are right in front at this viewpoint. I was longing for the waterfalls that lied ahead, their thundering plunge calling out. Ambrose dropped me at the Pongtung cross roads (400rs) from where I got another cab till Pynrsula (50rs) from where another cab helped me reach Shillong (70rs). Reaching Shillong, I went straight to the Police bazaar and had a heavy Chinese cuisine for lunch. I made a mental note, avoid Chinese food before traveling. It made me gastric and sleepy. But then hunger pangs and the foodie in me goes berserk. Even before I reached Sohra (70rs) it started pouring. How wet can God be. From Sohra it was ~13 kms till Nongriat. Being a Sunday, no cabs were available further (in general even). (3pm) I started walking and was prepared mentally to cover the distance in 4 hours; by 7pm I should reach Nongriat. To keep track of distance left, I asked every occasional face I spotted, "Nongriat kitna door hai". People gave such frowning doubtful looks. An old lady deemed it impossible, her voice mocking my spirit. Above that I did two wrong things already, I could have managed to reach early, daylight recedes quickly in such a rainy weather and I was wearing floaters; floaters maybe convenient for short distances, beaches but never for long distance walking, especially if it's raining. It was only after I crossed the cement factory at Mawmluh, did I encounter civilization and cars started making appearances. I tried my luck asking for lift but nobody seemed to care about a stupid guy getting himself wet walking in the rain. After walking certain stretch, a car stopped and windows rolled; perhaps my luck is back again. Two men with their driver were going towards a border area. They were Bengalis and owned a mining area near the Bangladesh border. Being Bengali helped. After hearing what I embarked upon, they put sense into me that it would had been a futile effort trying to reach Nongriat at this hour. I had my return train from Guwahati next day at 12.30pm. Somewhere, I might have miscalculated my timings. Even somehow if I had been able to reach Nongriat, there was possibly no way I would have been able to enjoy the place per se and make it back to Guwahati station on time. So I tagged along with my newfound saviors. Throughout they took care of me as their own, provided me with dinner on our return way where we stopped somewhere, at a road side eatery. By that time, it was pitch dark, car tail lights glowed devil red. It was still raining heavily, sprayed by winds blowing in full gust; I was trembling. I wished how soon would I return to a warm bed. It was 11pm when we hit Shillong. They wished me luck and I thanked them a lot. I got into the first hotel I could find a room (600rs), as loitering alone at night might not be a good idea; they tend to trouble outsiders. That night sleeping in the hotel room, I could only dream, had I continued on my path how things would have been different. But things not going my way were perhaps a blessing in disguise; another reason for me to come back again and explore the picturesque beauty that lies in Sohra, Nongriat and many such places hidden in Meghalaya's chest.
Khublei . Kynduhpat !
(Bye, See you again)