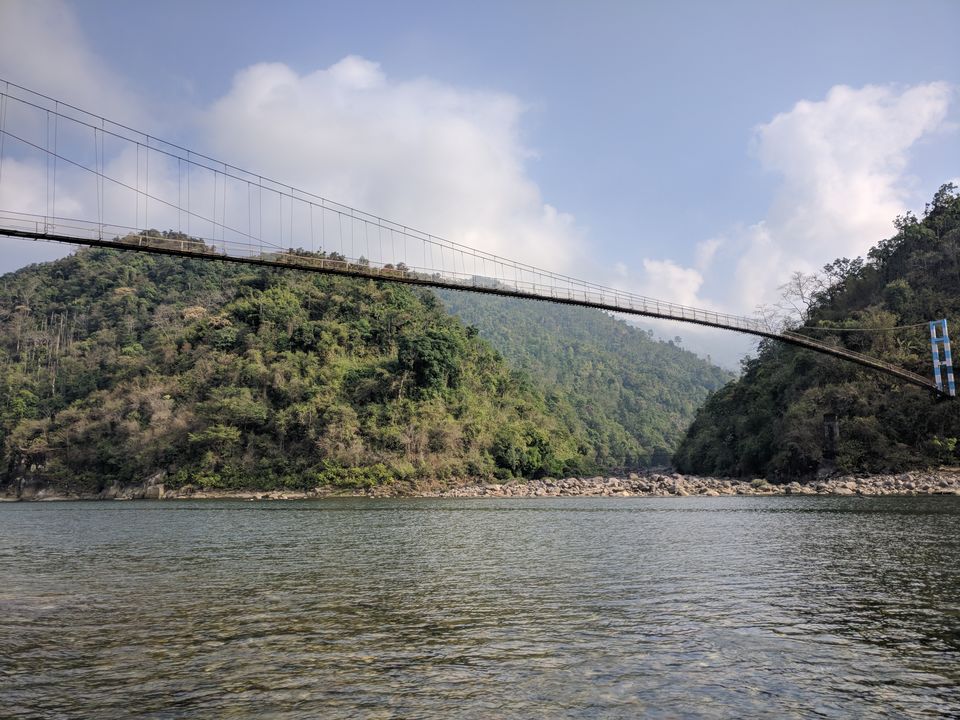 Feeling bored, got some time, then hop on to the journey beyond the clouds. But before that, pick that lazy butt of yours, and head to kitchen. Take some water in a saucer and add the tea leaves, just as it boils, take it off, pour it and start enjoying what is commonly called as "Sha" in Meghalaya / Red Tea. Now you are ready to explore Meghalaya with me.
Meghalaya, apart from being famous for being the wettest state, does also have a lot of cultural diversity to see. And I was struck with how culturally different they were but still beautiful. The notion of having something different being wrong or bad was broken when I was welcomed there with open hands and hearts. So, this series basically will discuss about some people I met there who just touched my life and things I learnt from them.
Before you go ahead, its mandatory to read the story completely in the photograph caption to appreciate the photo more.
Welcome to #FacesOfMeghalaya Series
1. The Story of Khublei
A smile of a simple farmer is powerful than anything else.
2. The Story of Warm Welcome
If you want to witness the hospitality in the most genuine way possible, one visit to Meghalaya is a must. The people are so welcoming and helpful, it just makes you forget that you are a traveler. They just make you feel as if you are at home.
3. The Story of Gully Boy (full of nostalgia)
In the times where kids have replaced all their outdoor games with PS4, XBOX and video games, I got a chance to play marbles with these kids. And the way nostalgia hit me, I was taken to the times, when it was difficult to keep us inside home.
4. The Perfect Story
Some journeys are good, and some journeys get better with some company and when you get a perfect travelling guide and friend, it just reaches a whole new level. With Ed Sheeran Perfect playing in background, here comes the Perfect Story.
5. The Story of Bayleaf Tea
Indians and tea share a very intimate relation. Most of us are used to having tea daily. And when you get tea at the most unlikeliest of the places, you just go on to appreciate the effort and the taste. And this tea of really special, because I have tasted bayleaf tea after so long in the middle of the Jungle.
6. The Story of Innocent Smile
Do you guys know, in the age where women are fighting for equal rights, Meghalaya where Khasi tribe is one of the biggest tribe follows the Matrilineal system of descent and inheritance which is 180 degrees opposite to the societal rules we follow in rest of India. Here the rightful owner of the property is the youngest daughter of the family and the men actually move to their wife's house after marriage. Isn't it amazing ??
7. The Story of Sharing
They say, "Sharing is Caring" and people of Meghalaya displays this characteristic every now and then.
8. The Story of Beautiful Nightangle
Seldom on the journey whose beauty and voice astonishes you. And Pimbha is one of them. A beautiful soul with even more beautiful voice.
9. The Musical Story
This is one of the most underrated aspect of Northeast and yet the most powerful ones. The time I listened to the cover of the song Imagine(John Lenon) by the band Tenny & Boi, I just got lost in the words and the music. After few covers, came an original track which just blew my mind. There is so much of talent, I just can't express and it's totally raw, beautiful and amazing.
The Story still hasn't finished. This series has lot less people than the ones I actually met. I got so engrossed in listening to them, doing some activities, in their stories that I forgot to click pictures and isn't that beautiful, that you get so into something that you just appreciate it in your heart; doesn't need any photograph to remember it.
This is just a glimpse of my trip to Meghalaya and I haven't even started. The most important Face of Meghalaya is Meghalaya itself. The valleys, mountains, rivers, plains, waterfall, food,Meghalaya; it won't be possible to cover everything in one go. So, will try to cover it in upcoming blogs.
Follow me on instagram where I usually post my photos : @the.sunil.kumar