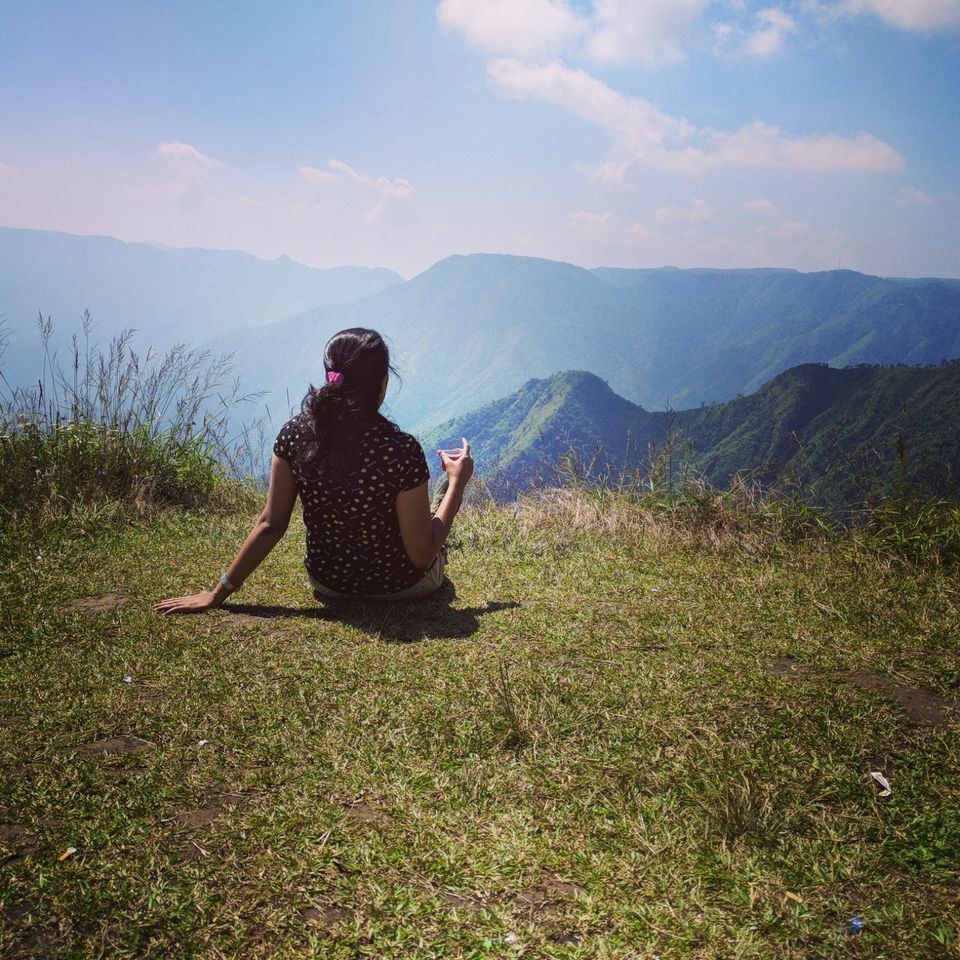 It all began with my love for adventure. Somehow I convinced my husband to accompany me to Meghalaya, during my vacation during Durga Puja ( perks of being a teacher in Kolkata). We researched and decided that we will rent 2 two wheelers, as we both wanted to ride. It was going to be a 9 days trip starting from Guwahati , and we were quite excited. I chalked out a complete well planned itinerary, and went ahead with all the booking, including flight, hotels, homestay and camp. We were just left to book the two wheelers. A month prior to our trip, my husband had to go outstation for a work, and he told me that it won't be possible for him to join me on my trip. I was now left with two options- first, to cancel our trip and second, to carry on with the trip as a solo traveler. I decided to go with the latter, as most of the bookings were already made, and secrectly, I had always wished to travel Solo. And then began my solo adventure...
I boarded the early morning flight to Guwahati from Kolkata, and reached around 8 am, met a college friend , chatted over breakfast and went to the rental to collect the Scooty, which I had booked online in advance. After checking the vehicle and exchanging papers,I loaded my rucksack and was now ready for my onward journey. The only thing worrying me was what if the vehicle breaks down in the middle of nowhere? And how will I complete my trip? ,but thankfully, the vehicle was in fine shape, and proved to be my friend for those nine days on the hilly terrain of Meghalaya.
I started from Guwahati at 12 noon, with full energy and enthusiasm. I rode slow and followed sign boards which directed me to Shillong. It was a smooth ride on the highway. Stopped in the middle at a dhaba for lunch, and continued soon.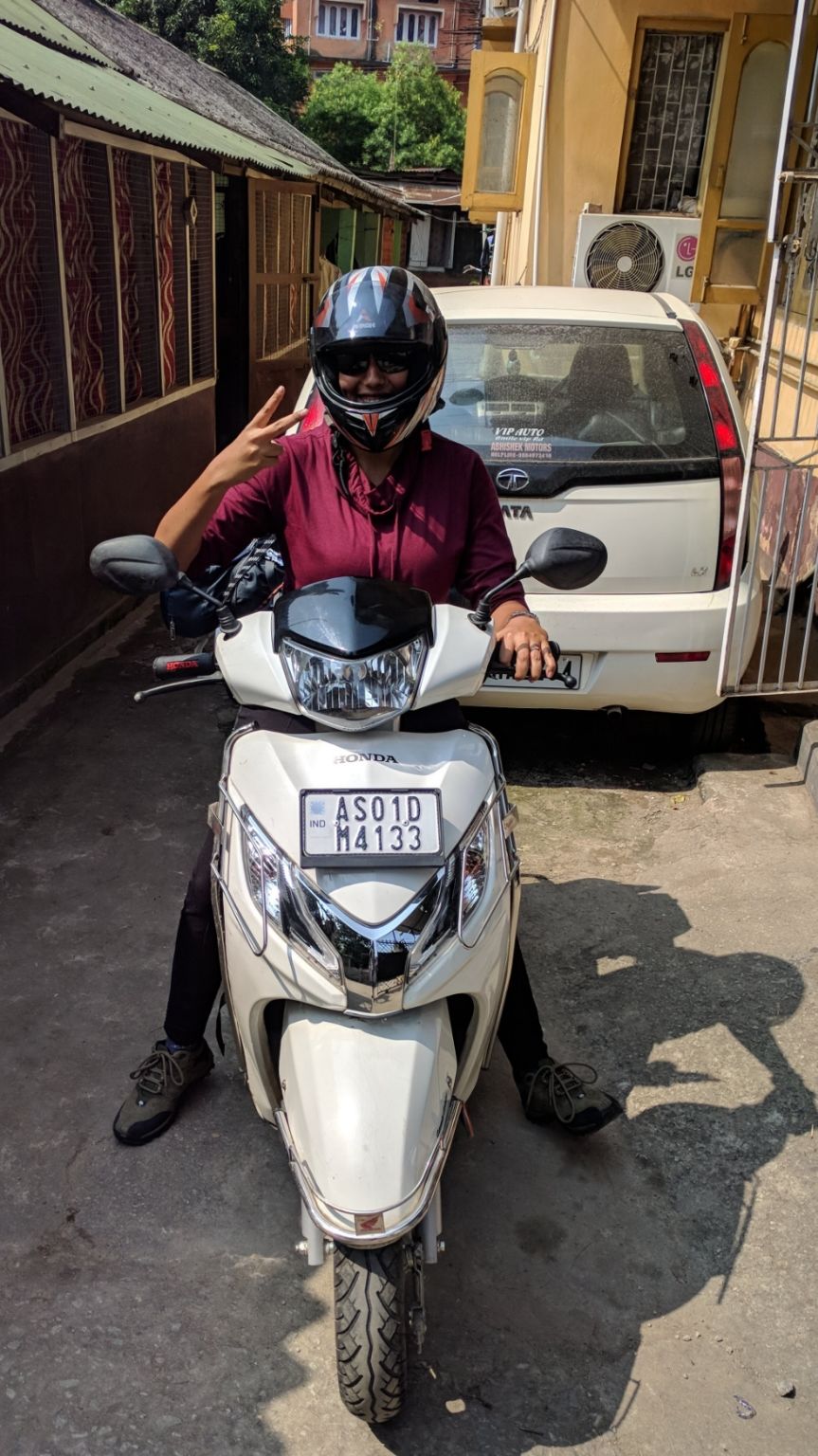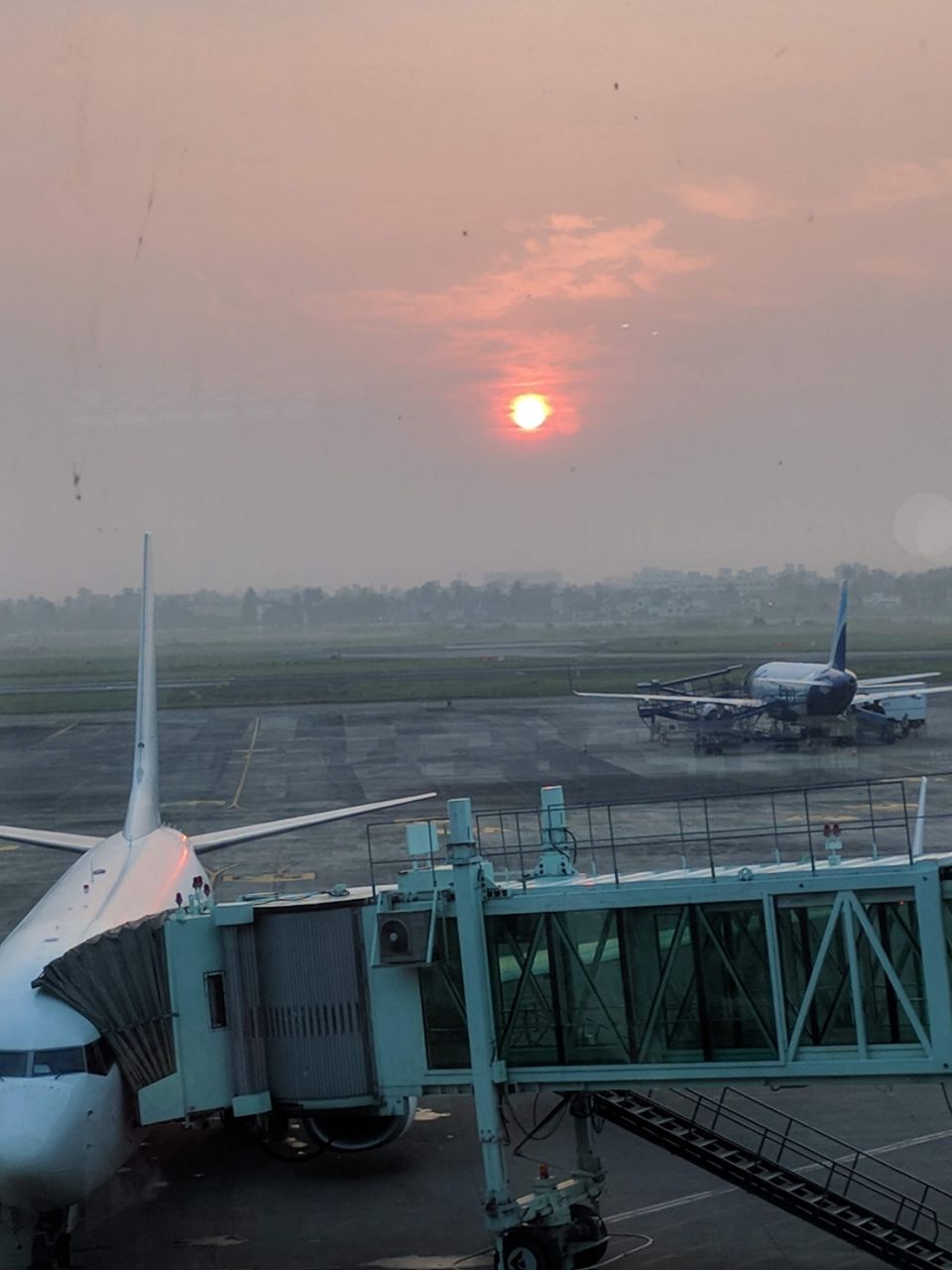 I had planned to halt at Umiam Lake, which is about 40 minutes before one reached Shillong. It was a beautiful lake, built right beside the highway . Clicked some pictures, sat for about and hour before heading towards Shillong.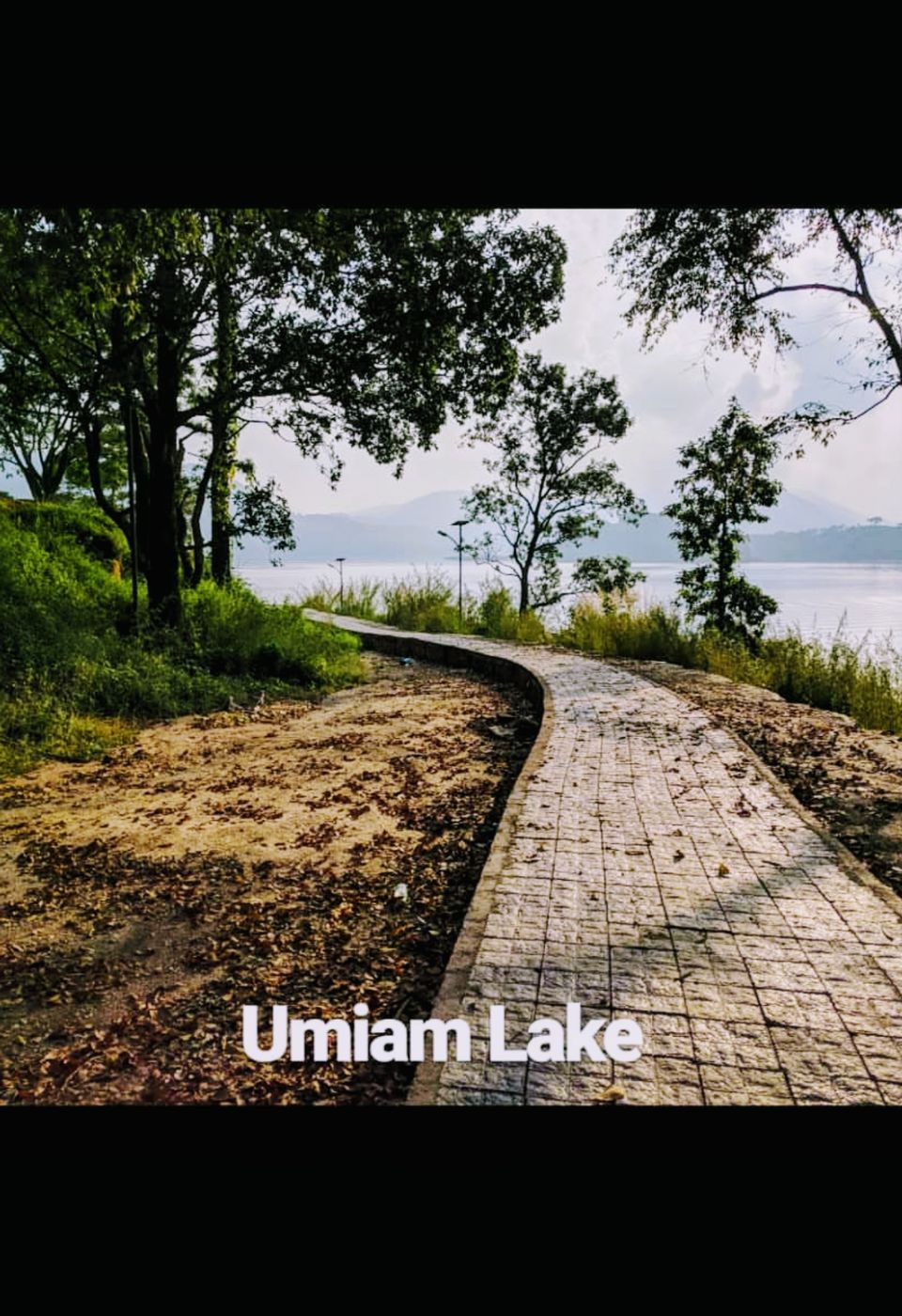 I was ready with my list of places to visit in and around Shillong.
1. Laitlum Canyon- what a spectacular view , took around 1.5 hours to reach, relied only on directions by local and not GPS.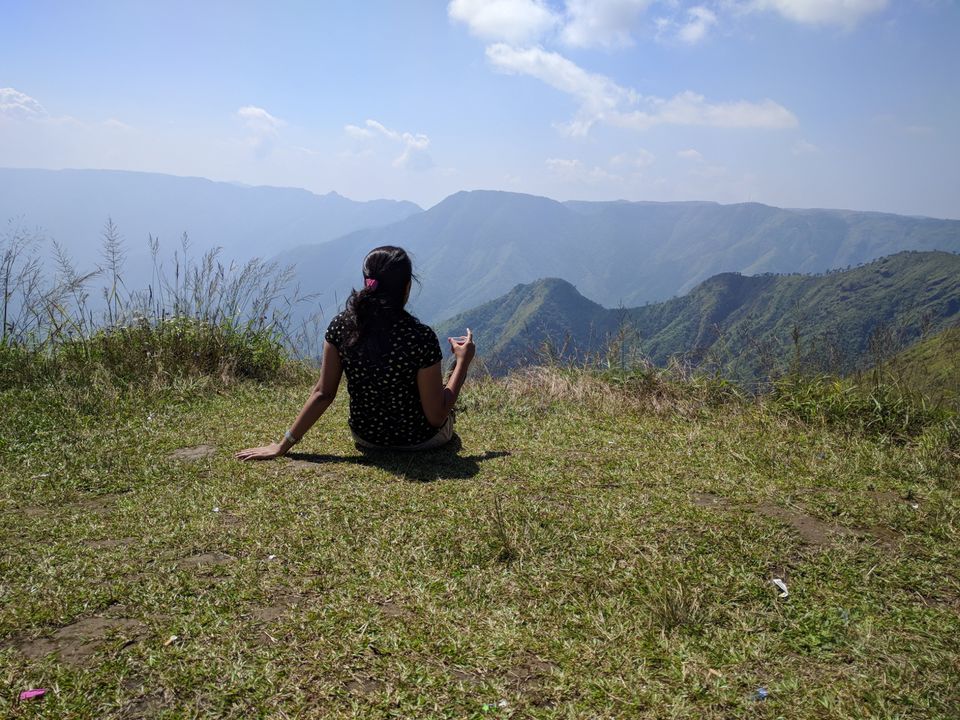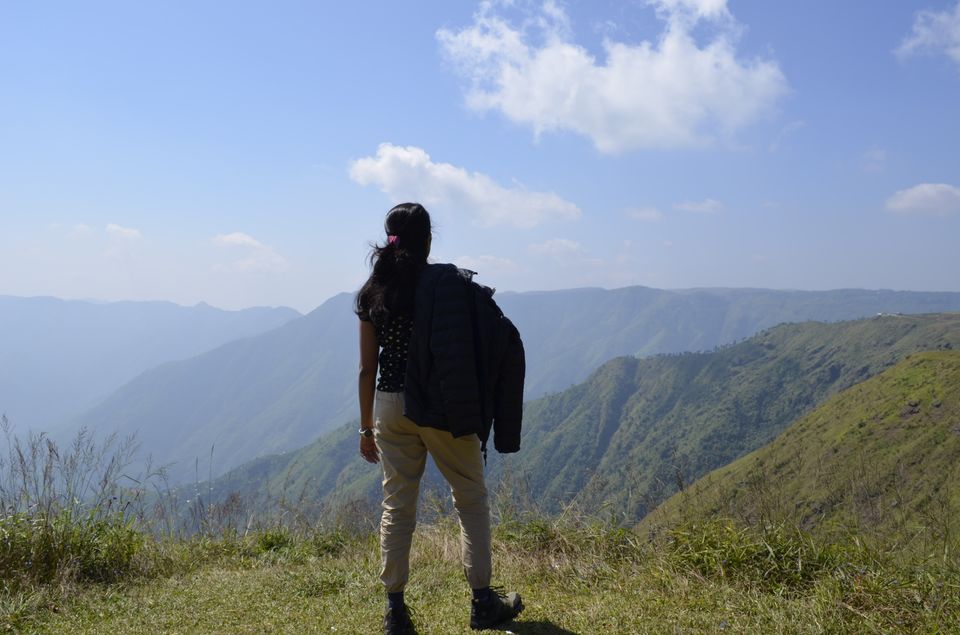 2.Shillong Peak- the highest point of Shillong, from where the entire Shillong city is viewed.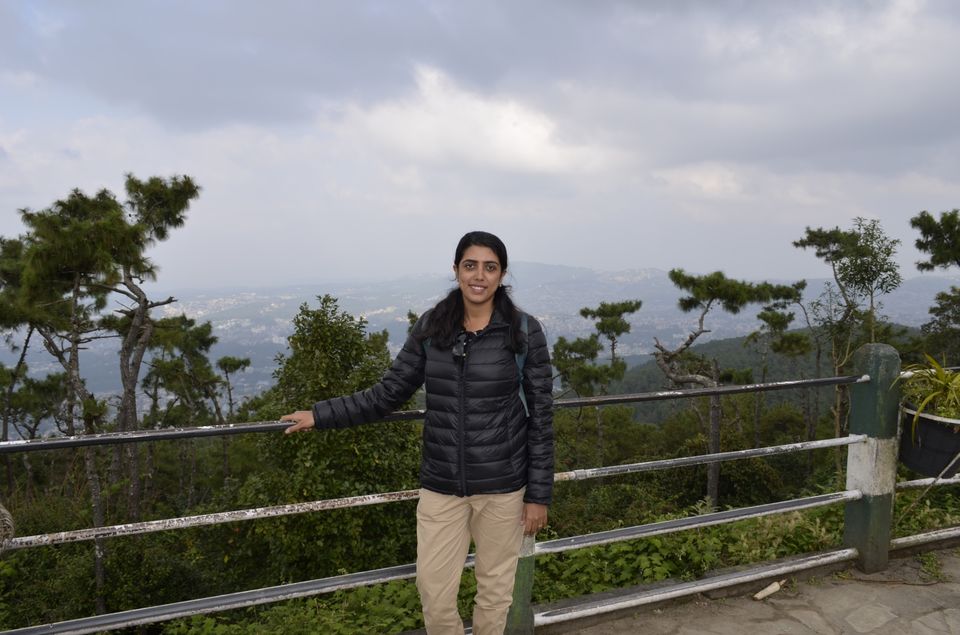 3. Elephant fall - Beautiful three levelled waterfall very close to the heart of Shillong . It was one of the favorite spots with tourists, so was a little crowded.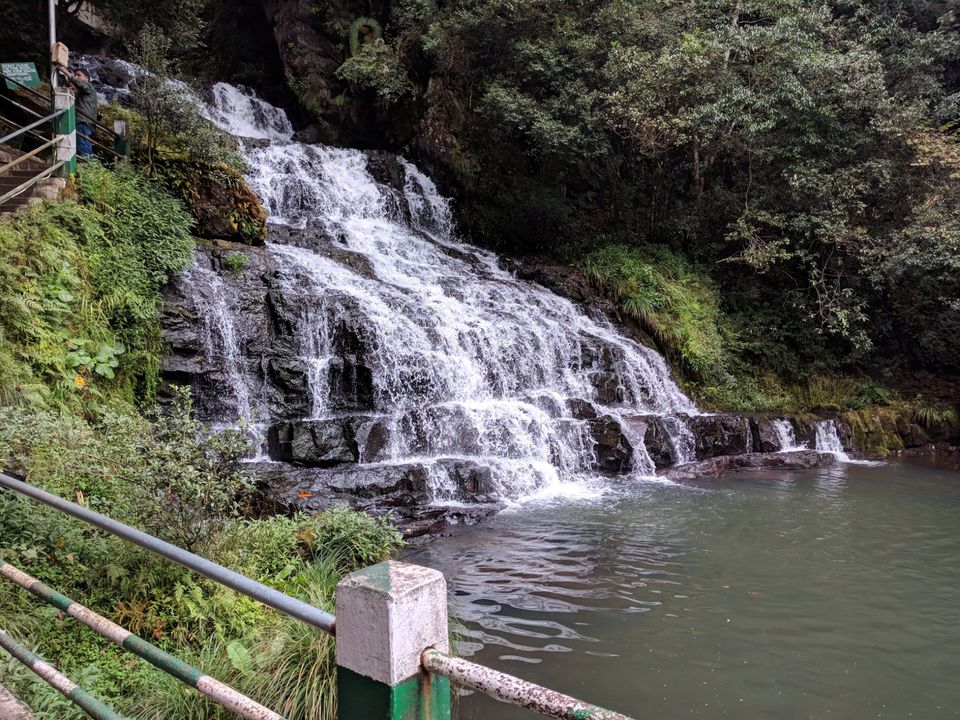 4. Don Bosco Museum- A building with seven levels, giving a clear picture of the culture, language, Flora and fauna, history, topography of the entire Northeast India. One must keep at least 1.5 hours to see the entire museum. Don't miss seeing the Shillong city from it's roof.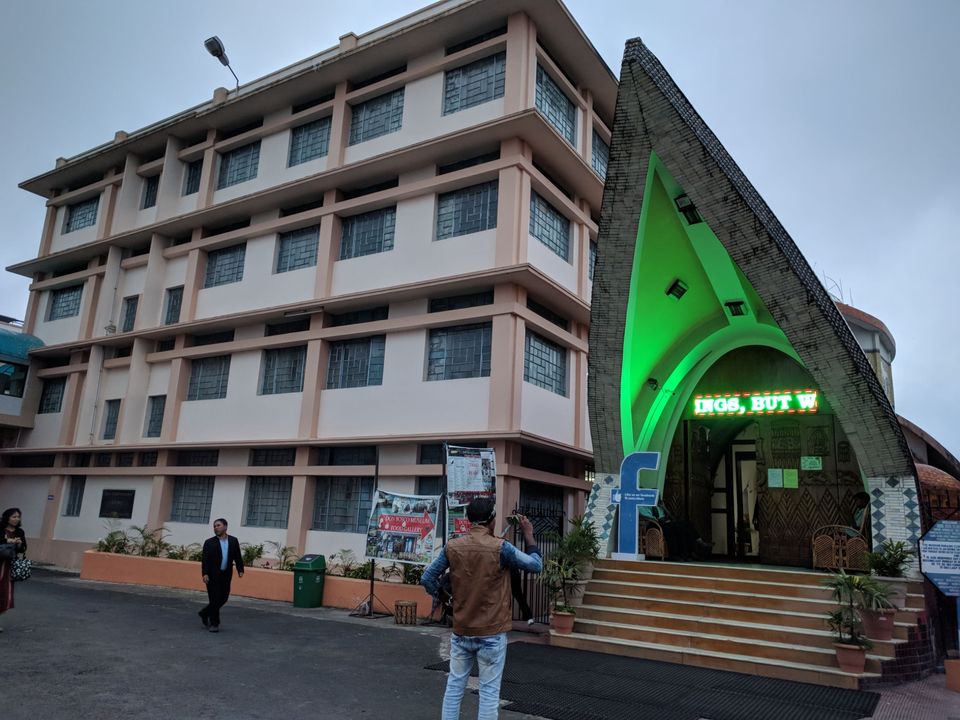 Exhausted with all the exploring and sightseeing, I headed back to my room, and rested for the rest of the evening and this was how my day 2 ended.
Keep reading my next blog for my scary experience on day 3.