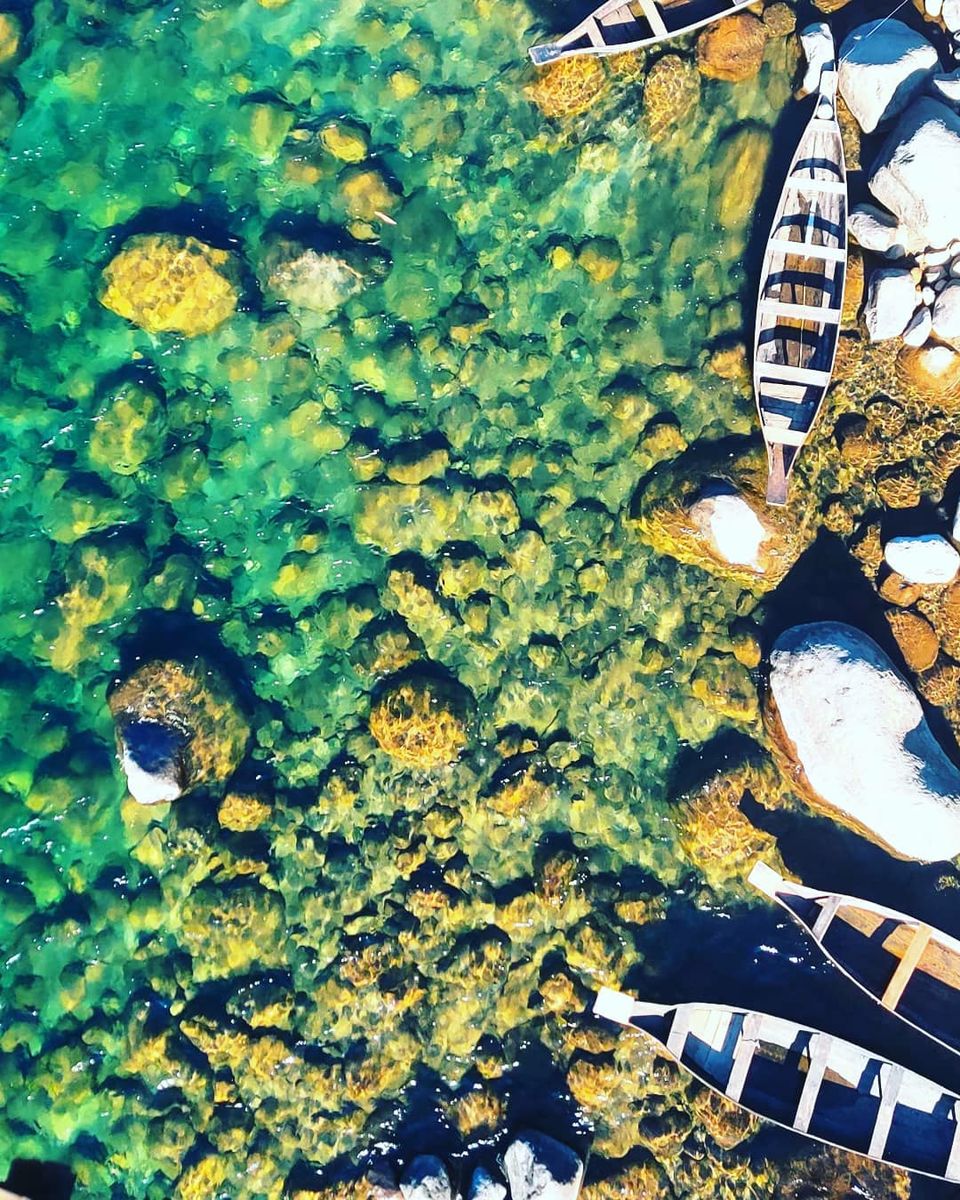 Riverside No. 1 - Dawki River
Dawki River is one of the cleanest and most beautiful rivers of India. It flows through Meghalaya and into Bangladesh as the Meghna river. The water is crystal clear and the river bed is easily visible. A dip in this river is a must and there are sites for cliff jumping too. Recently they have started scuba diving in this river owing to its rich marine life. The commercial site is around the border where all tourist visit. Just a little ahead ( about 20kms ) is Shnongpdeng which is a beautiful camping site.The locals reside here and take you boating to the start of the river. The site is truly magical.
How To Reach - Dawki is a beautiful 3 hour road trip from Cherrapunji.
How Many Days- A one day trip ideally that most tourists to. But a one night stay is highly recommended in Shnongpdeng where you can enjoy the riverside, bonfire, music and a starry night. The sunset here is really beautiful
Where to Stay - There are about 6-7 Camping sites at Shnongpdeng. We stayed at Brightstar Camp which was very comfortable, they also arranged a barbecue for us!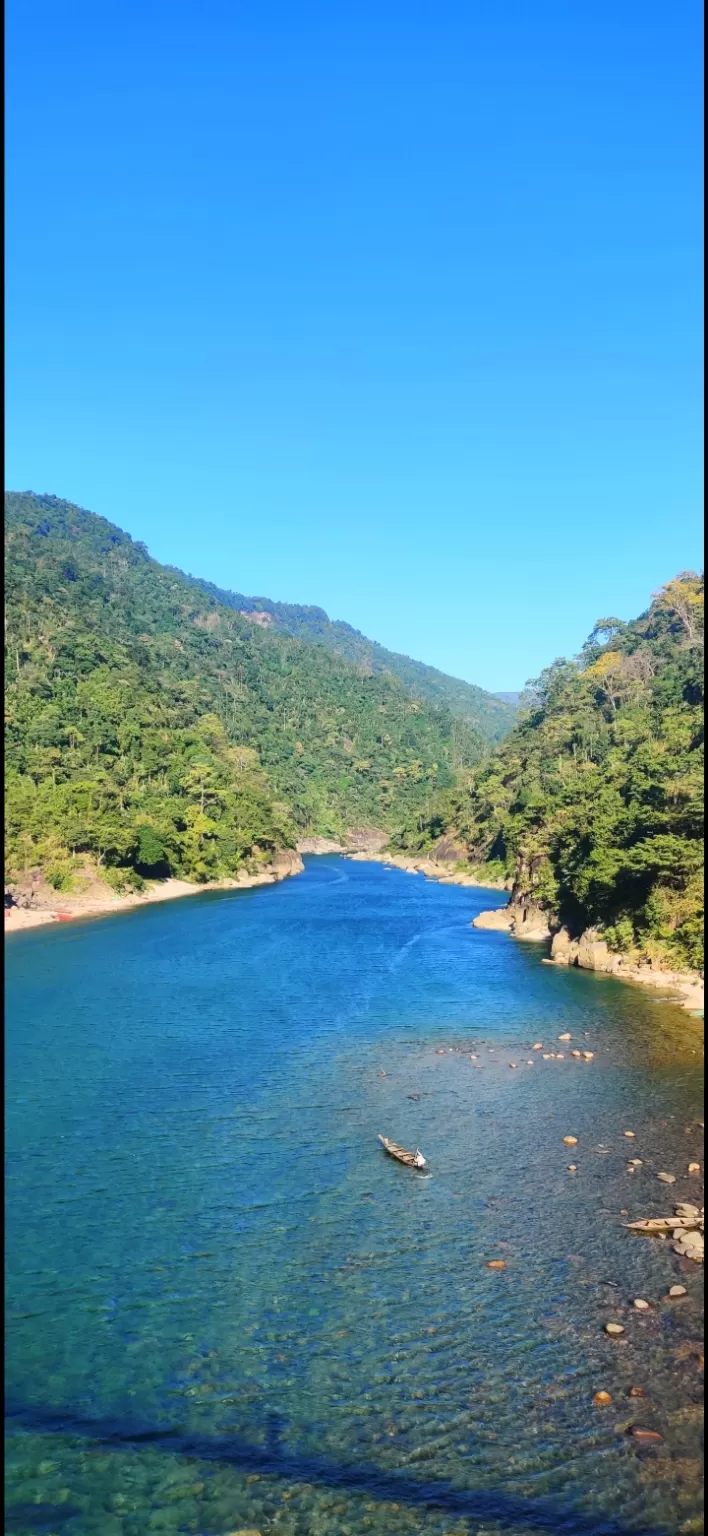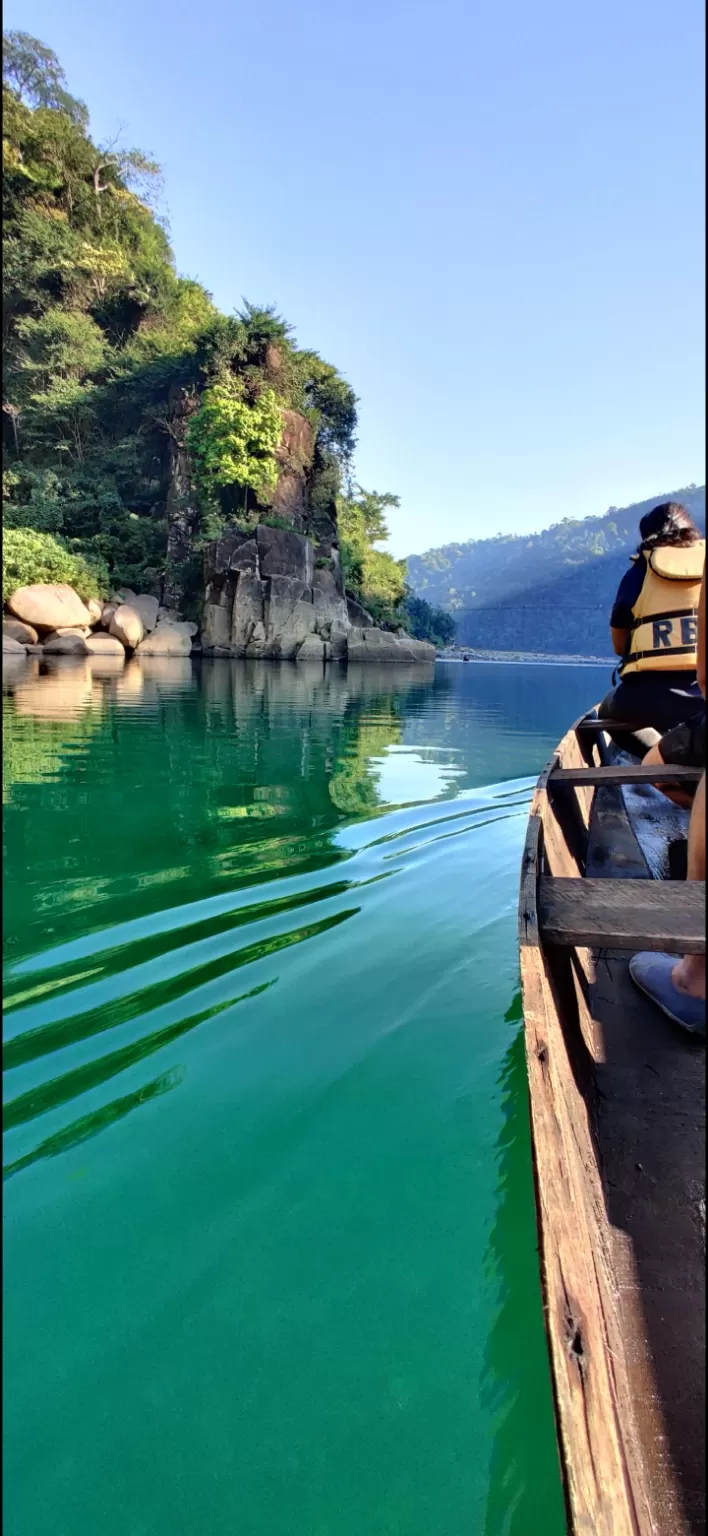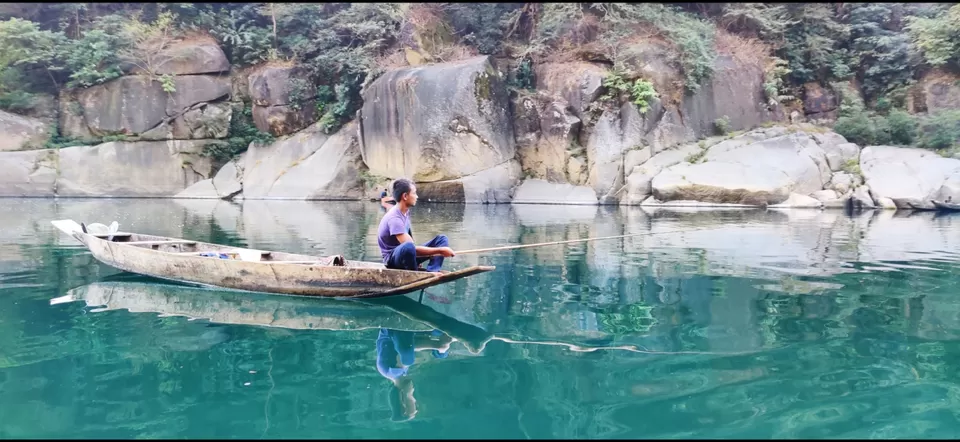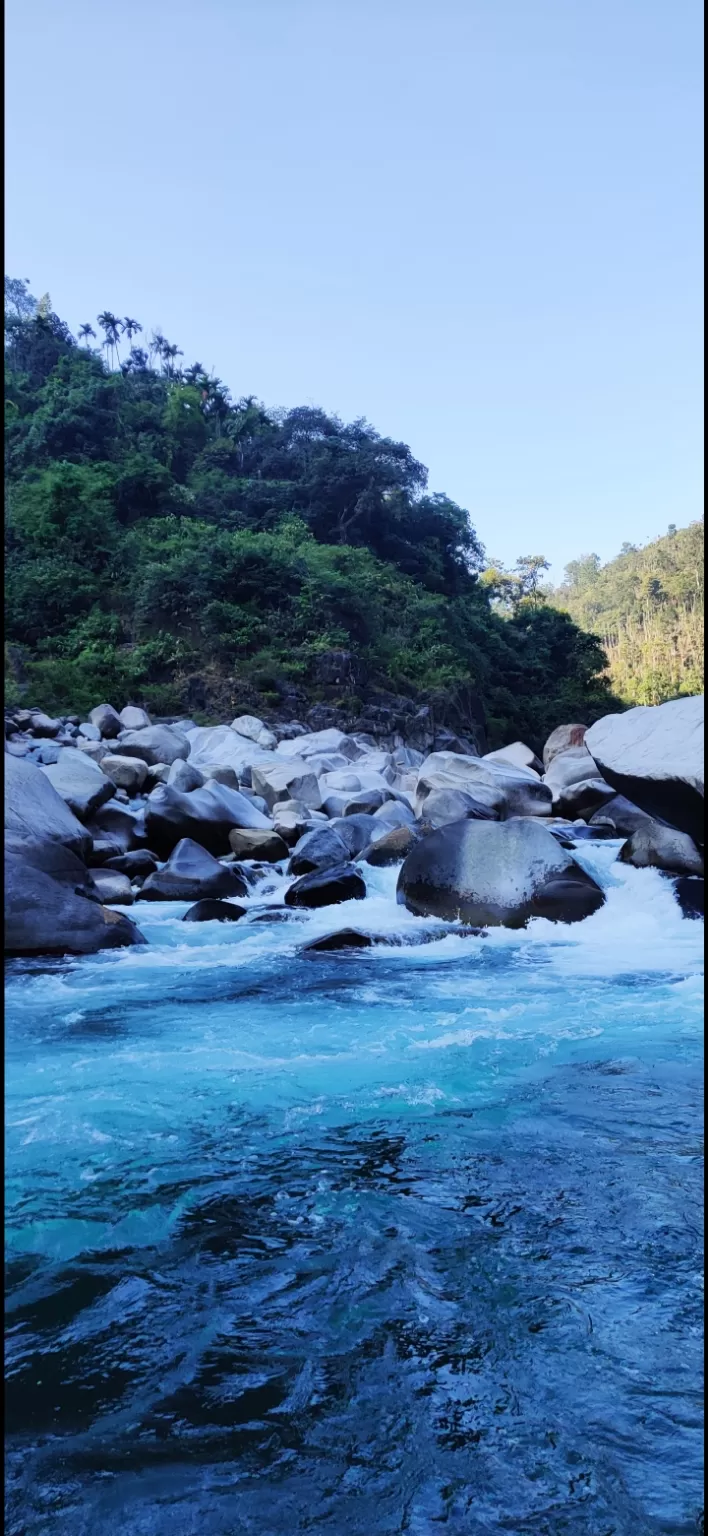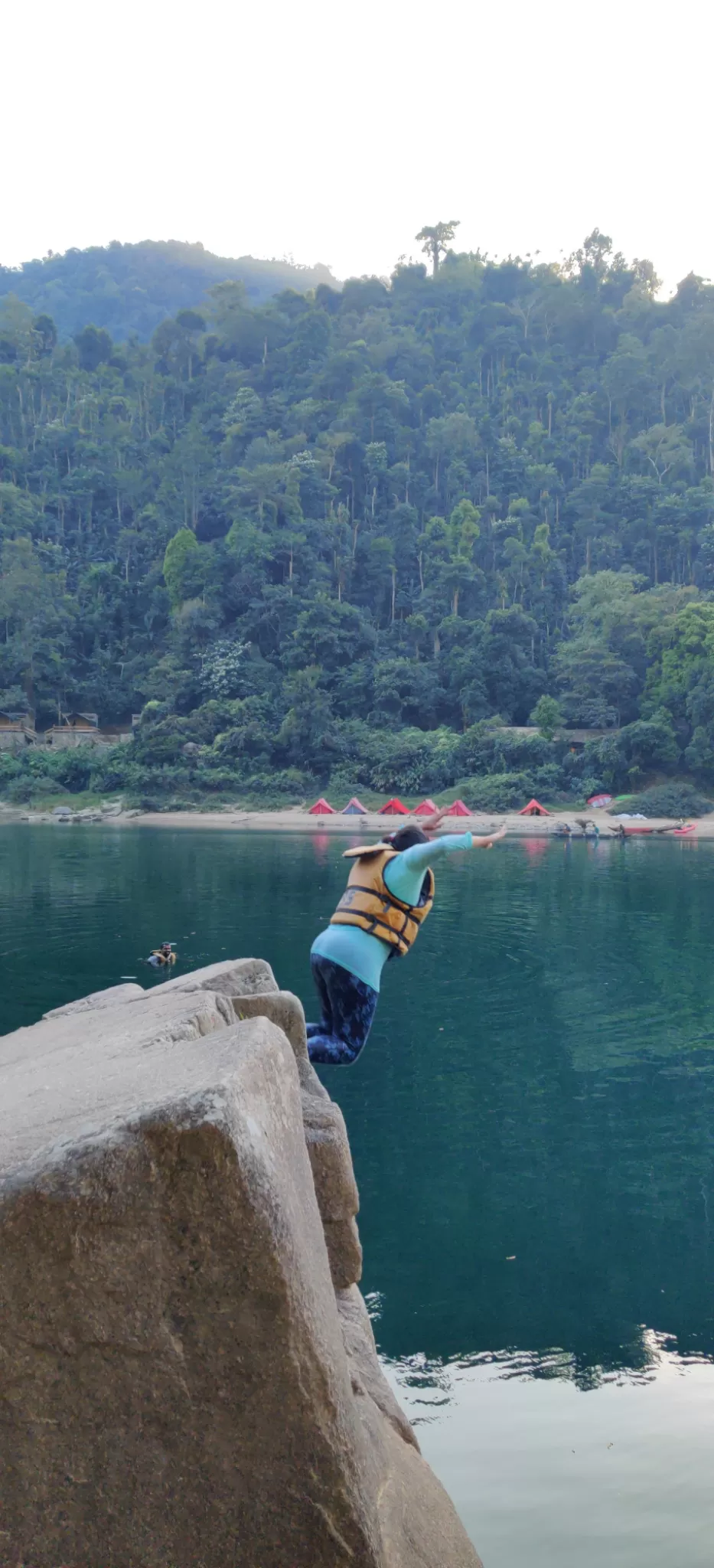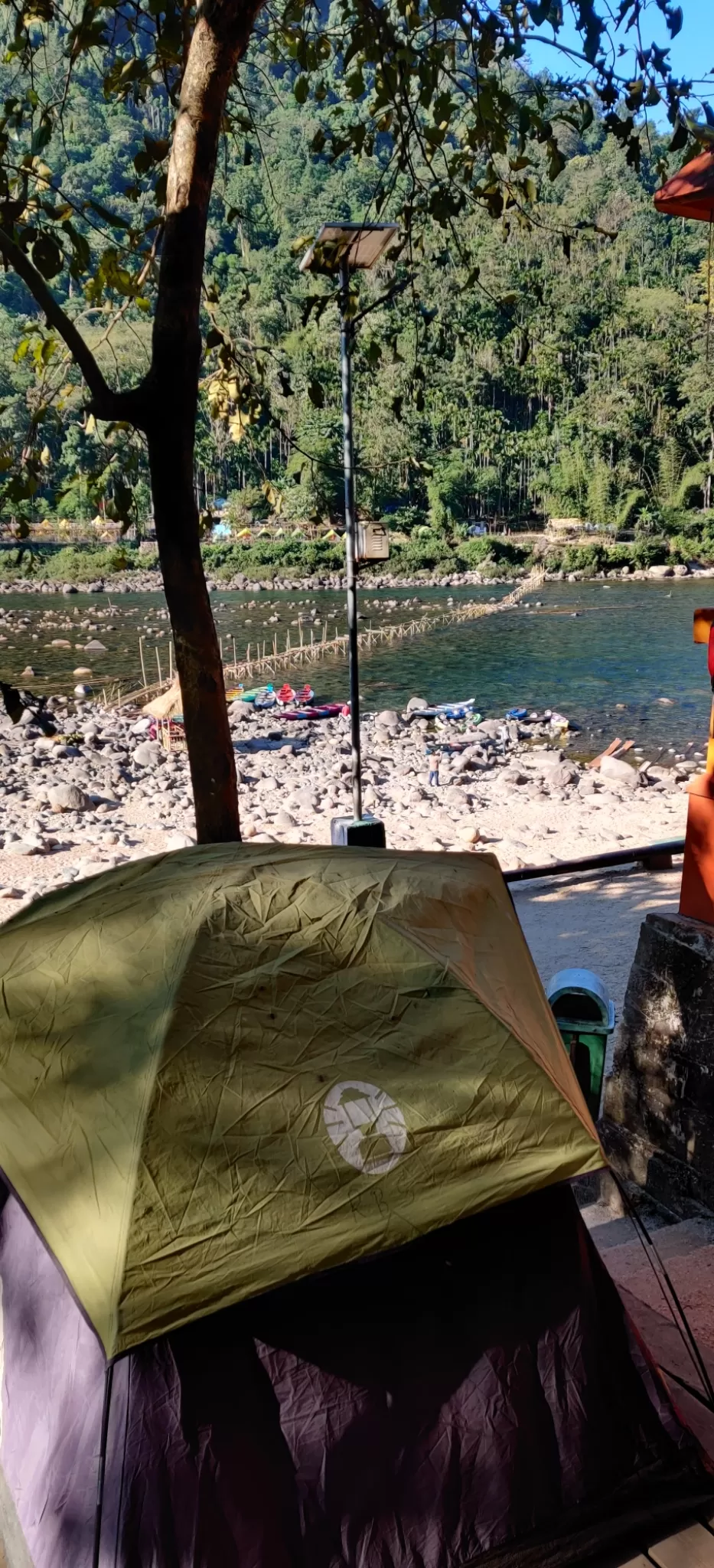 Riverside camping is as much fun as any Lake side Camping. And India has really amazing Riversides. Here is a list of some cool offbeat sites-
Riverside No. 2- Gandikota
Gandikota is a village and historical fort on the right bank of the Penna river, 15 km from Jammalamadugu in Kadapa district, Andhra Pradesh, India. Its a beautiful Riverside with a dam nearby called Tatireddy Narasimha Reddy Dam. This is a really offbeat treasure of India as it is a replica of Grand Canyon and yet not many Indians know about it. There is a perfect campsite built just outside the Gandikota Fort along the banks of the river. The village is not very developed hence arranging good food is a little trouble but if you prebook the facilities available then there is APDC resort that can fulfill your requirements.
How To Reach - Take an overnight journey train to Muddanuru. Grab some early morning breakfast outside the station itself and hop on to a bus that takes you to Gandikota. If you are a group of 8 and above you can also hire private cabs. Its almost an hour journey.
How Many Days - The whole trip takes 3 nights and 2 days where 2 nights are in the Train and inly One Night at the campsite. There is the Fort to cover on Day 1, The Damn on Day 2 and also a underground cave nearby called Belum Caves on Day 2
Where to Stay- If you are looking for comfort you need to pre book stay at APDC resort called Haritha Resort. There is only one hotel in the Area. Along the River is Gandikota club that offers a Camping experience.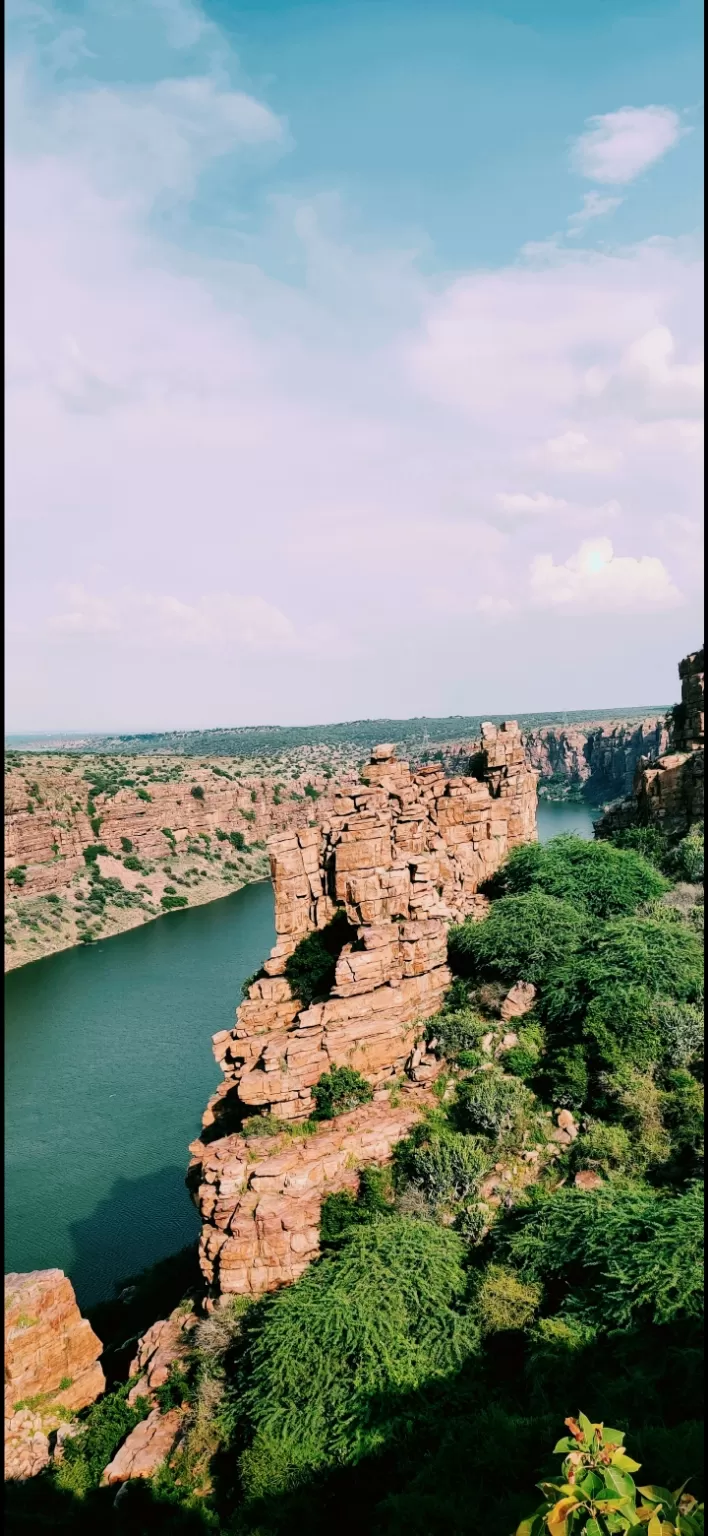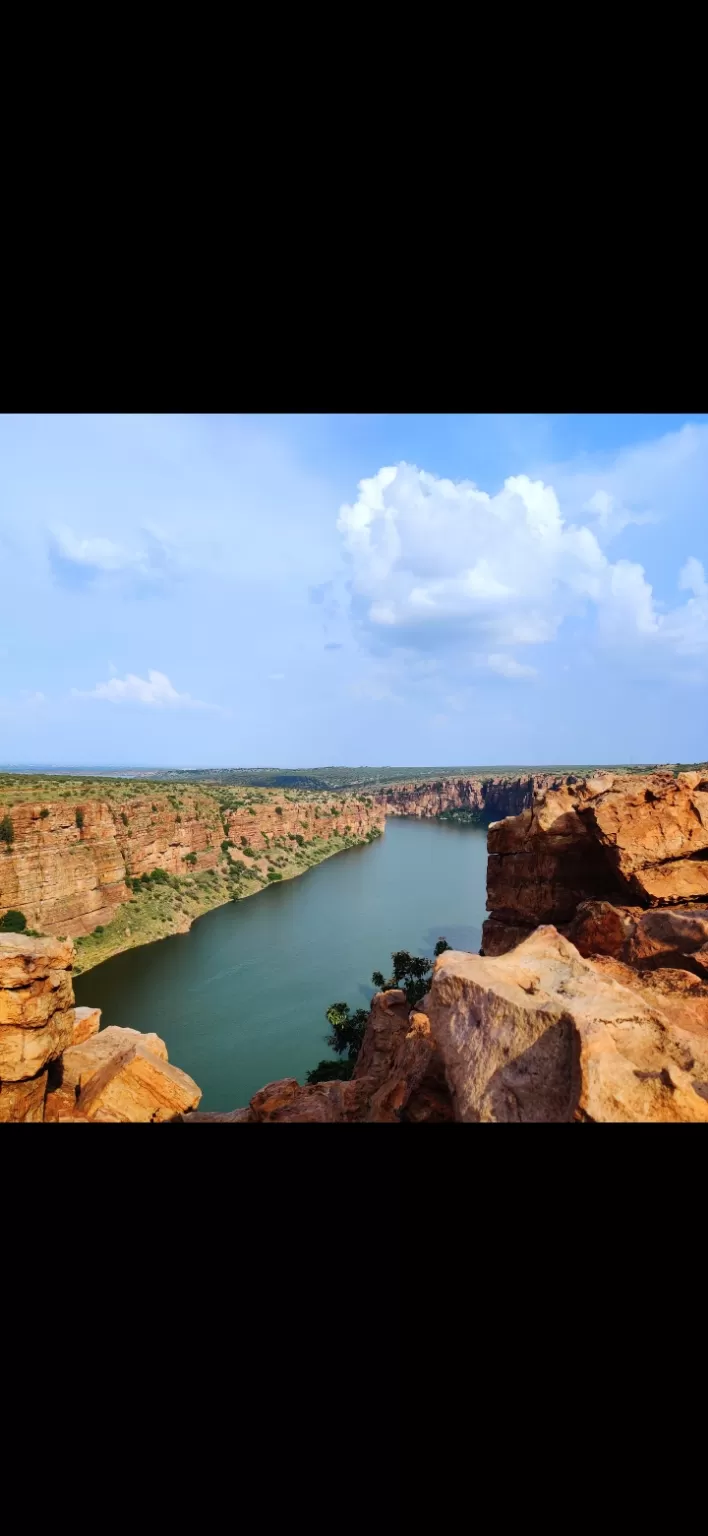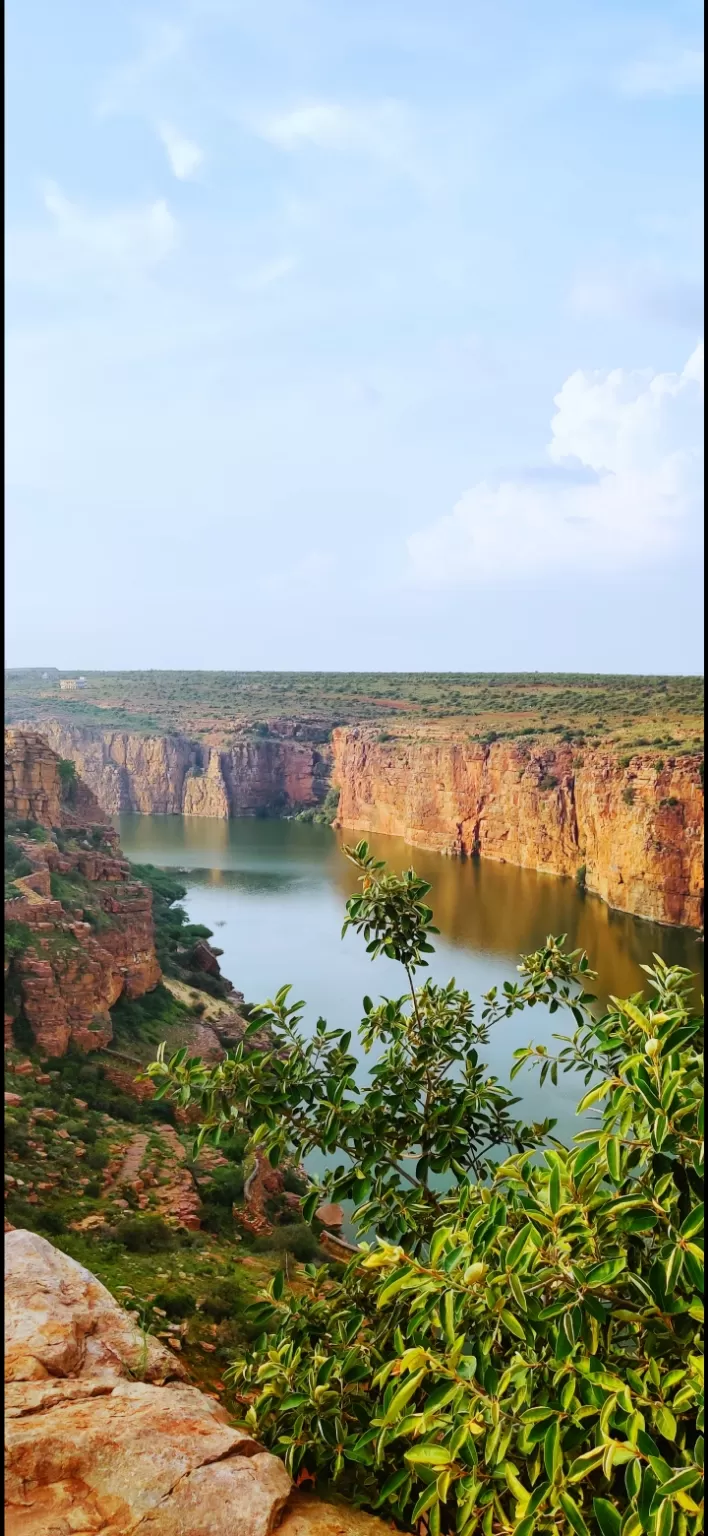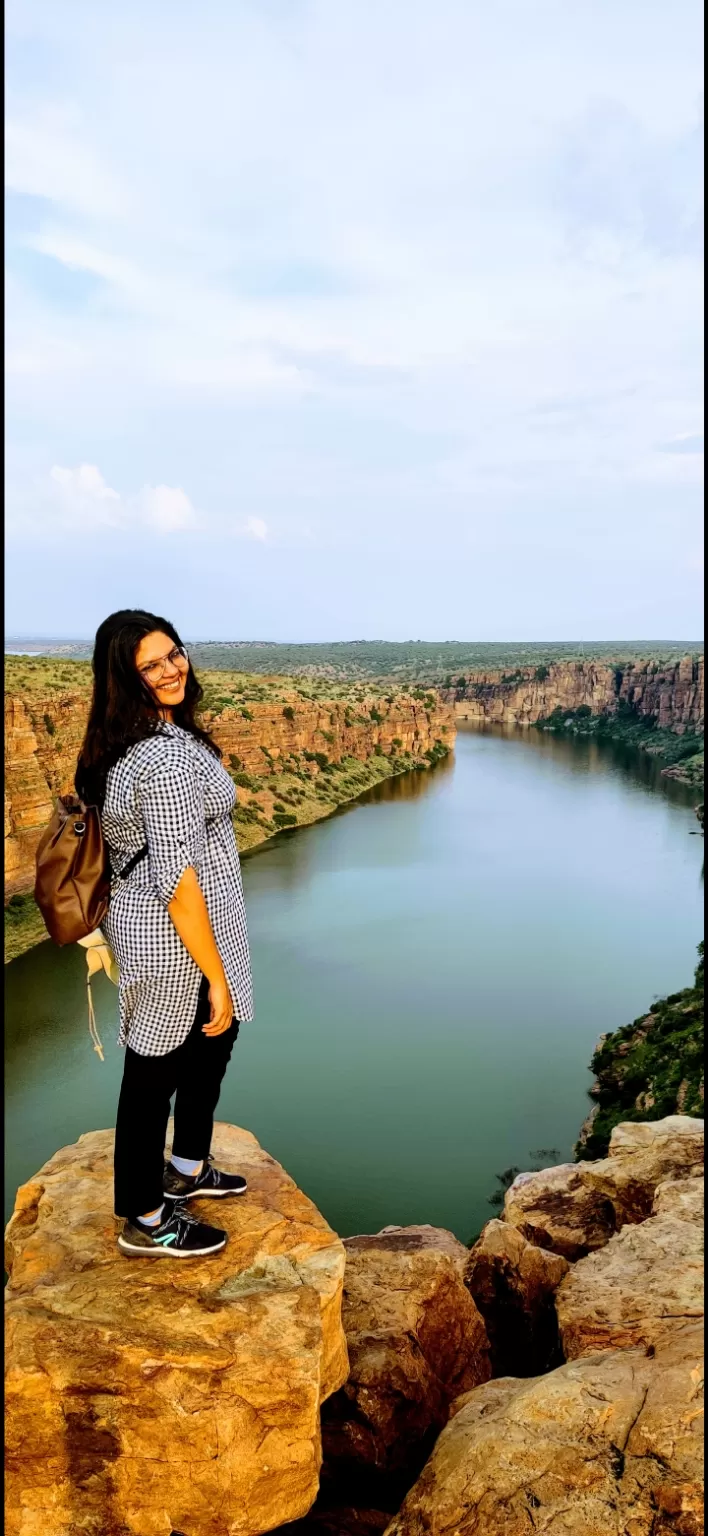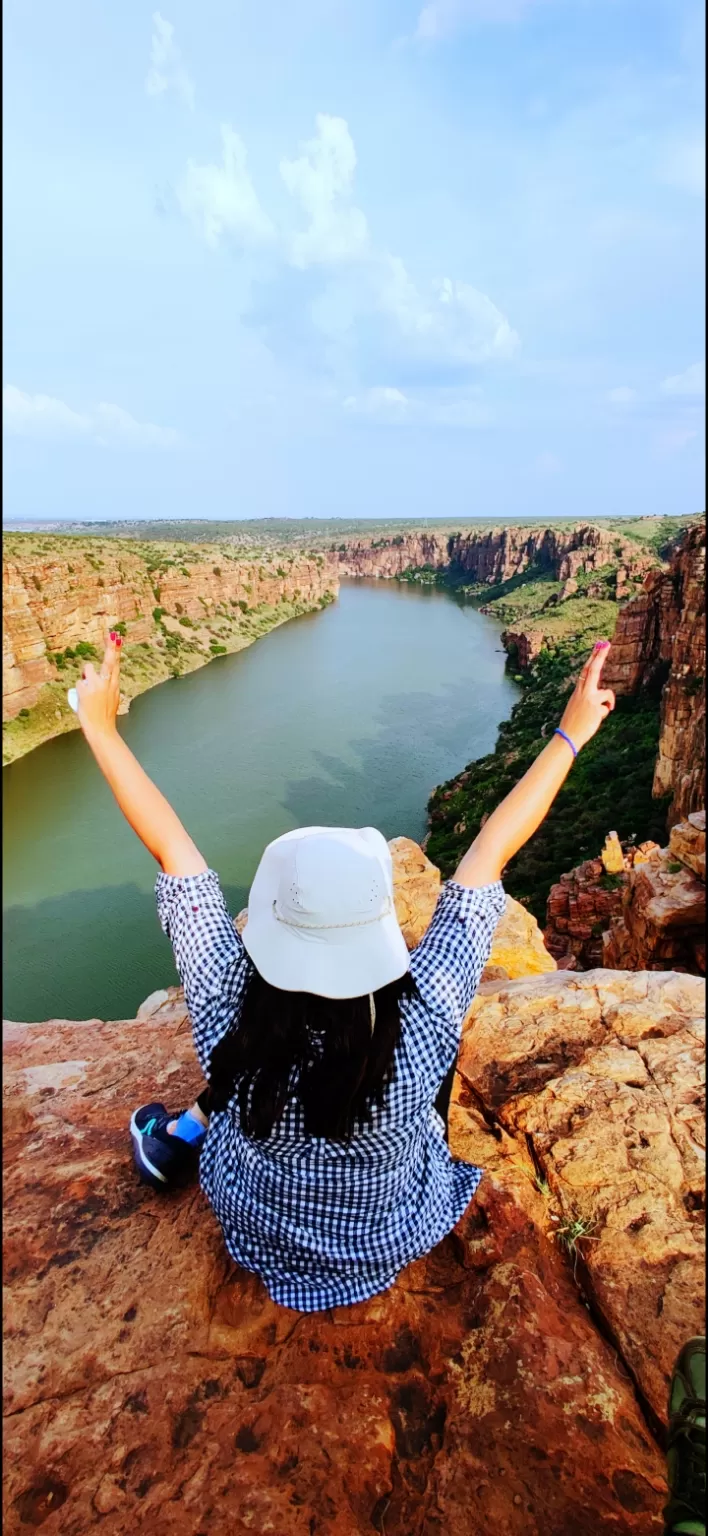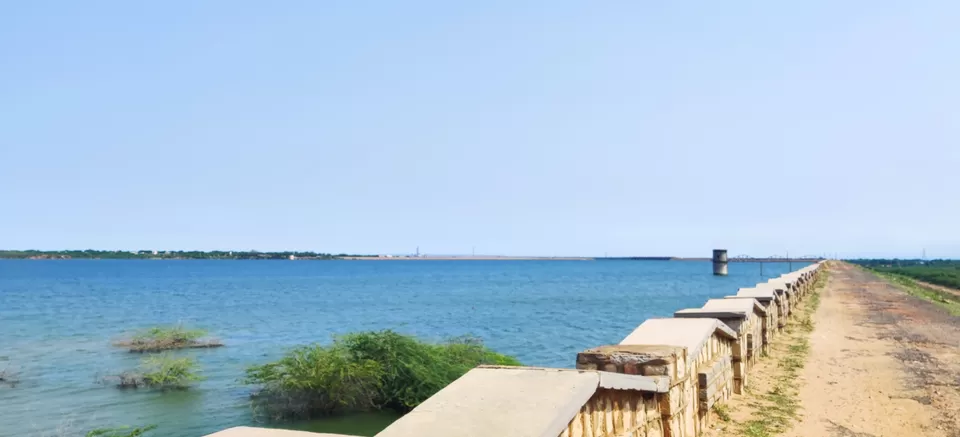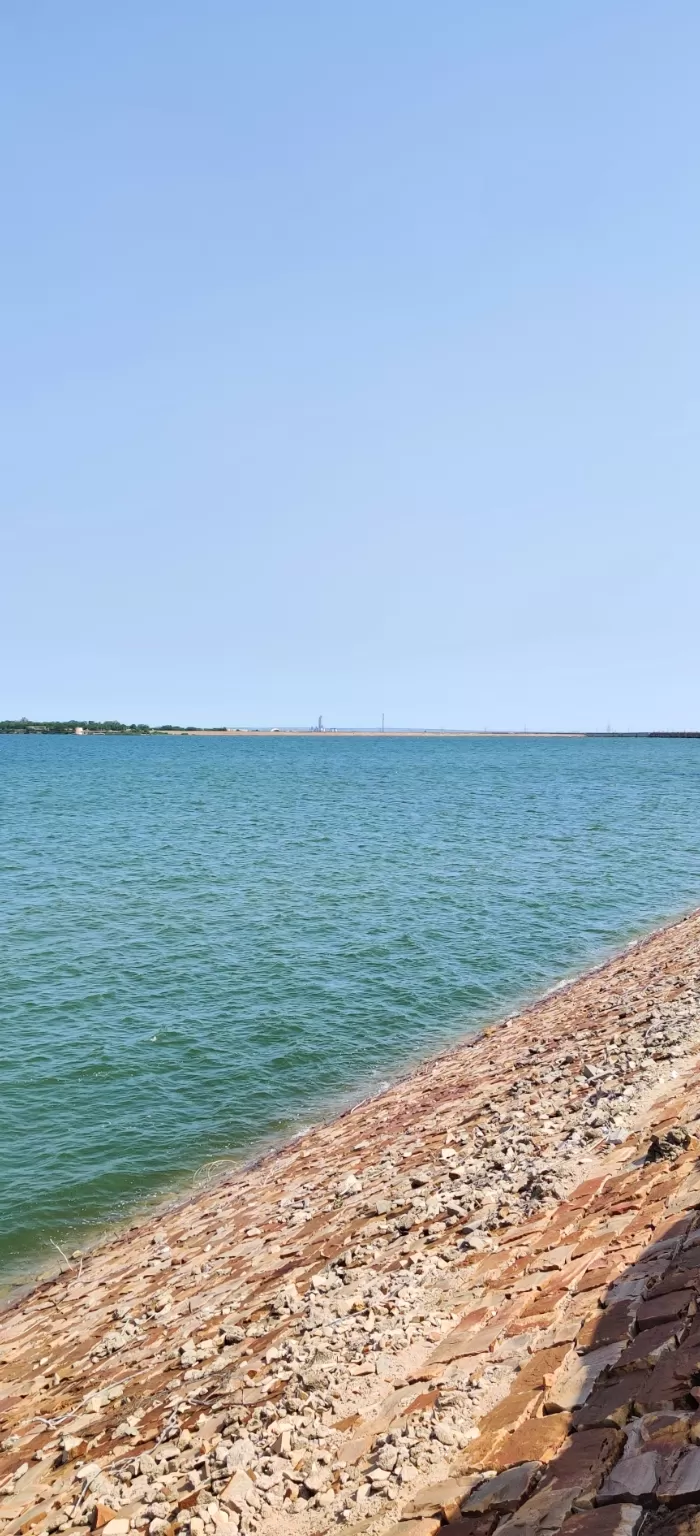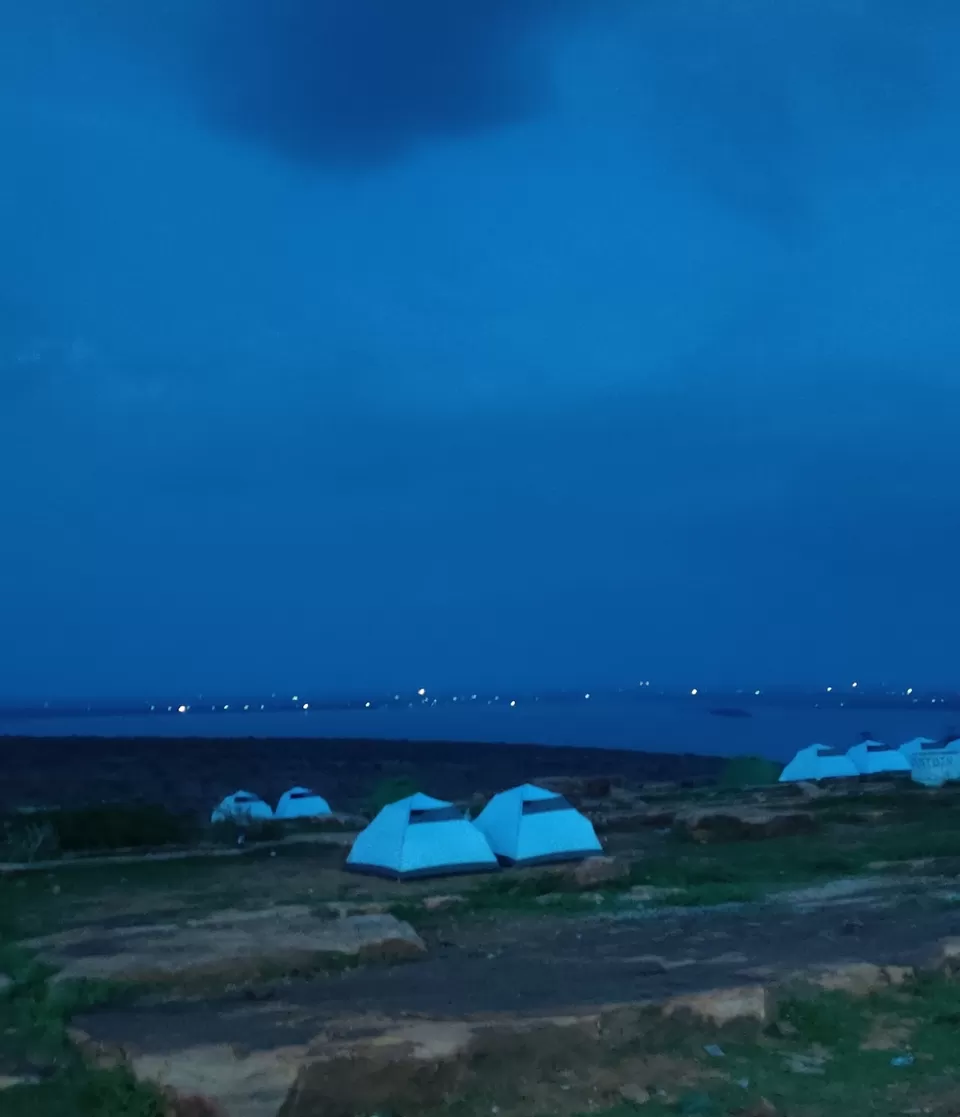 Riverside No. 3 - Rishikesh- The Mighty Ganges
Much above the Rishikesh City is a quite campsite which is situated on the other side of the River Valley besides Ganga River. The Water here is Crystal ckear and with gushing rapids. The campsite's name is Ashraya and its a one of a kind camp site. Its 10 km above the starting point of normal rafting Site. You need to trek downhill with your luggage and cross the Ganga river on a walkover bridge to reach this campsite. It is a complete adventure camp with a beautiful Waterfall in a cave, Natual Pond where you can learn Kayaking, A cliff for Cliff Jumping, A huge Rock where you can do Repelling, Beach vollyball on White Sand and ofcourse Rafting where you get two additional rapids. If you like doing all this then this campsite is a must visit.
How to Reach - Many ways to reach Rishikesh as such, Via Dehradun or Delhi or Chandigarh. You need to drive up to a point called Dabar and then trek down from there. Aashraya Campsite people come to receive you in Rishikesh if you ask them as the route is tricky.
How Many Days - Atleast 3 days and 2 nights are required here to enjoy all the activities. There is Bungy Jumping in Rishikesh too, so if you want to do that then add one more night in the main city.
Where To Stay- Aashraya On The Ganga, Uttrakhand is highly recommended. There are more campsites around this area if you want to explore
Personal Note- Do not go in the month of Jan and Feb its way toooo cold here to enjoy anything. Water is like freezing temperature.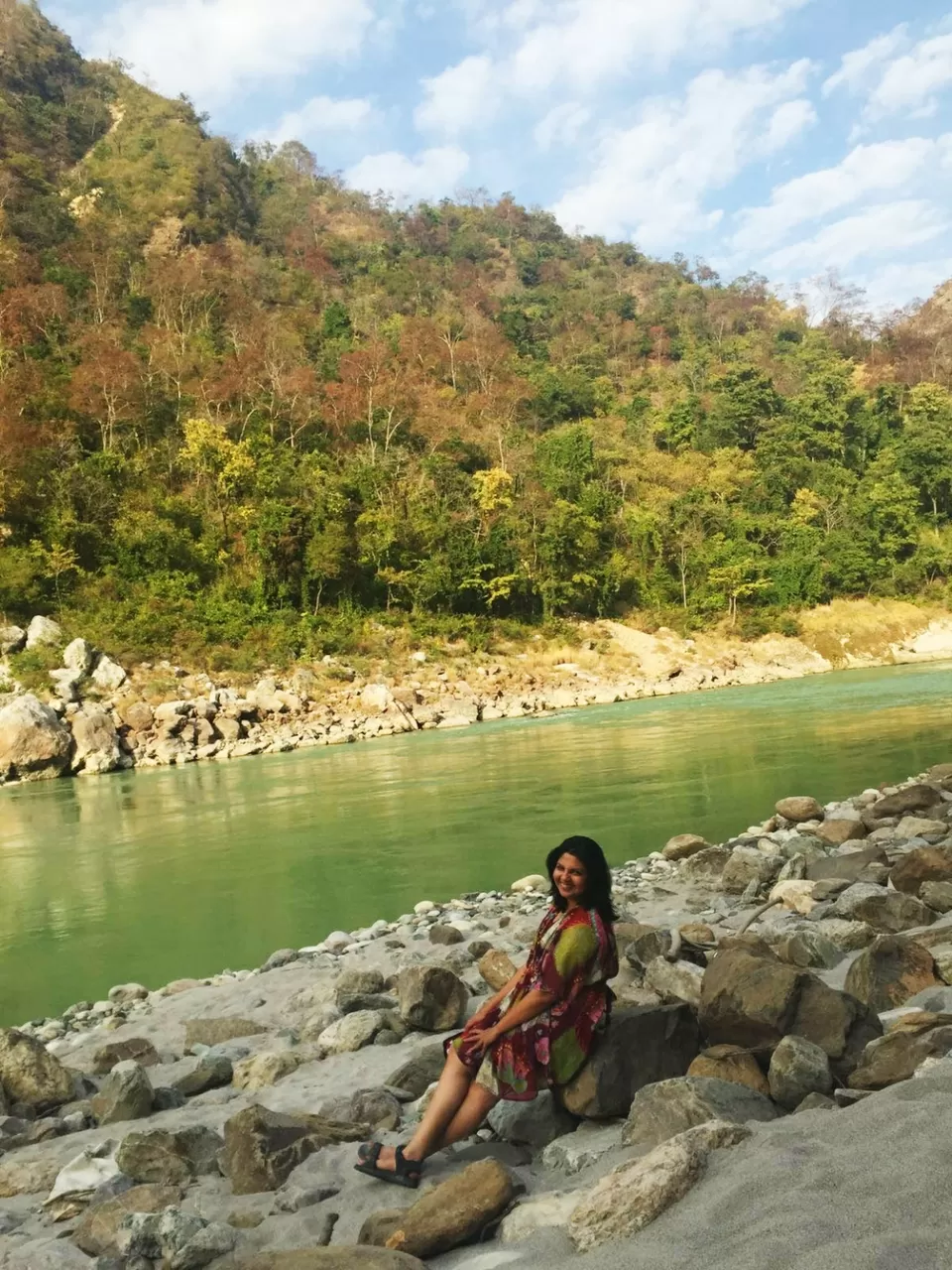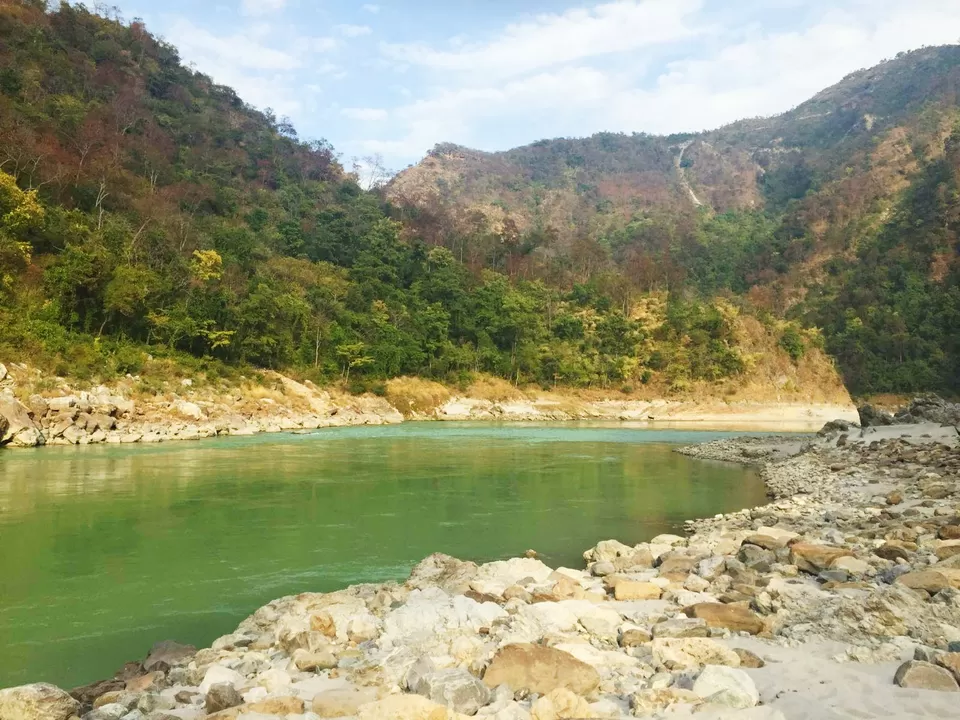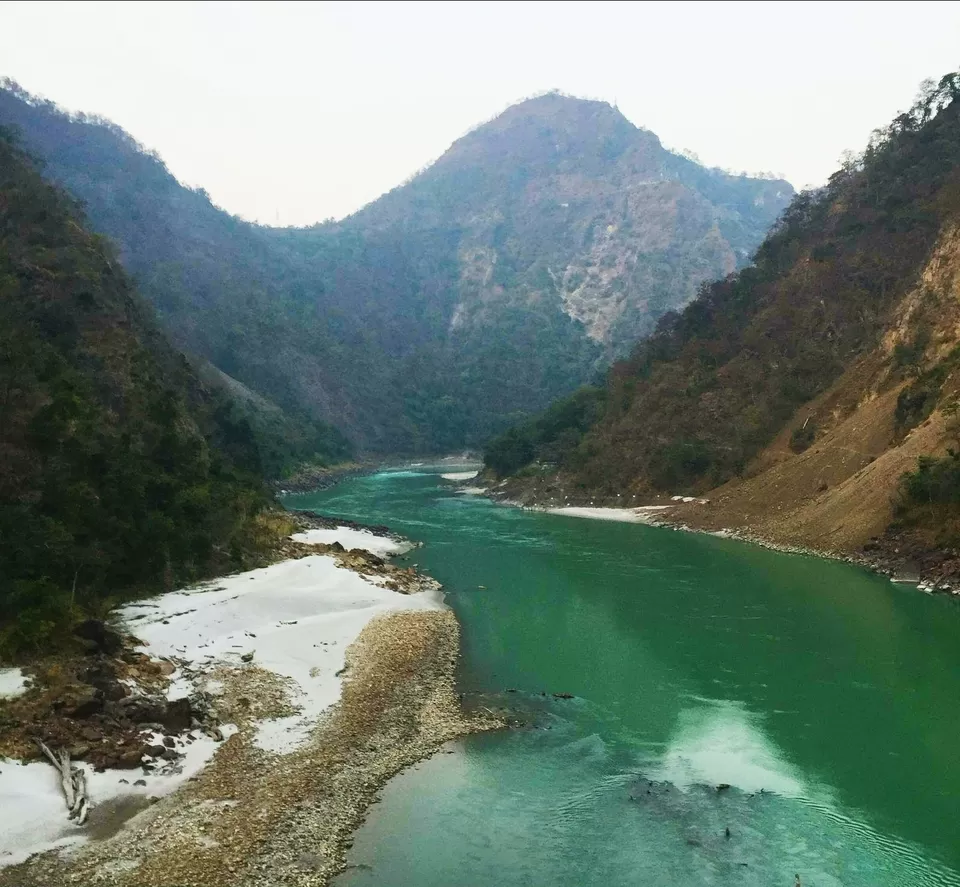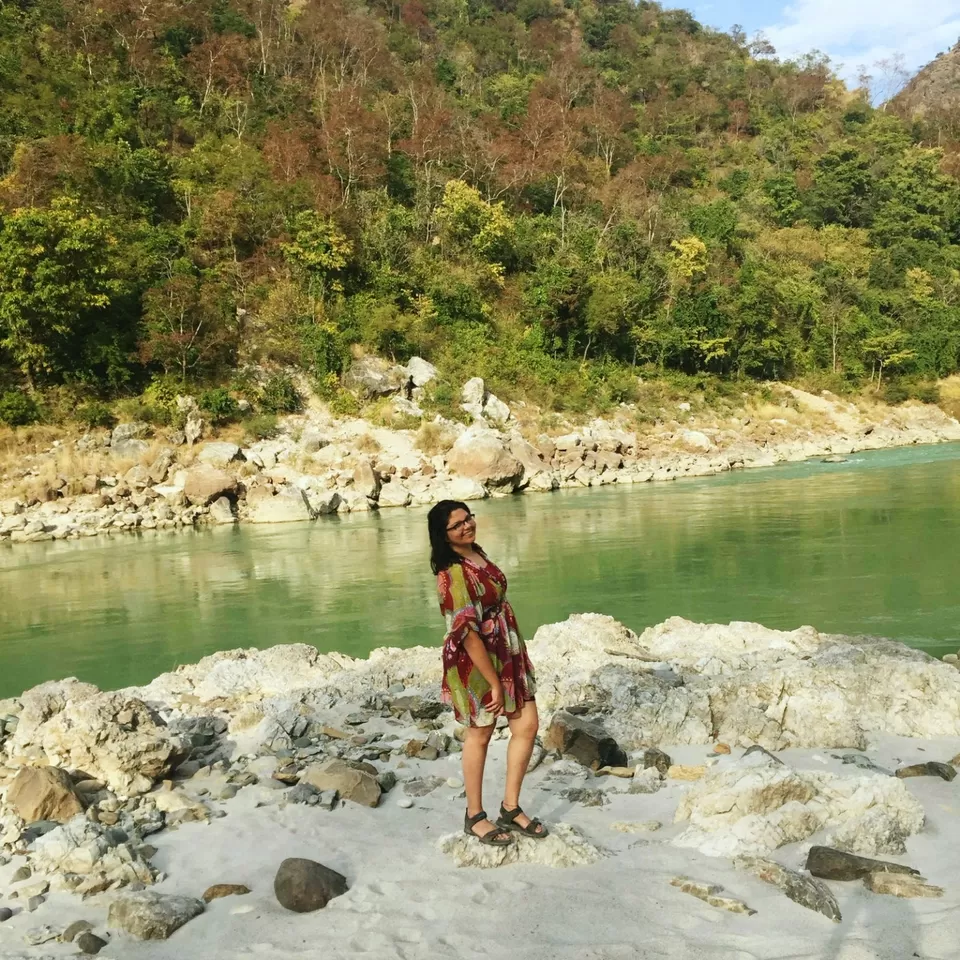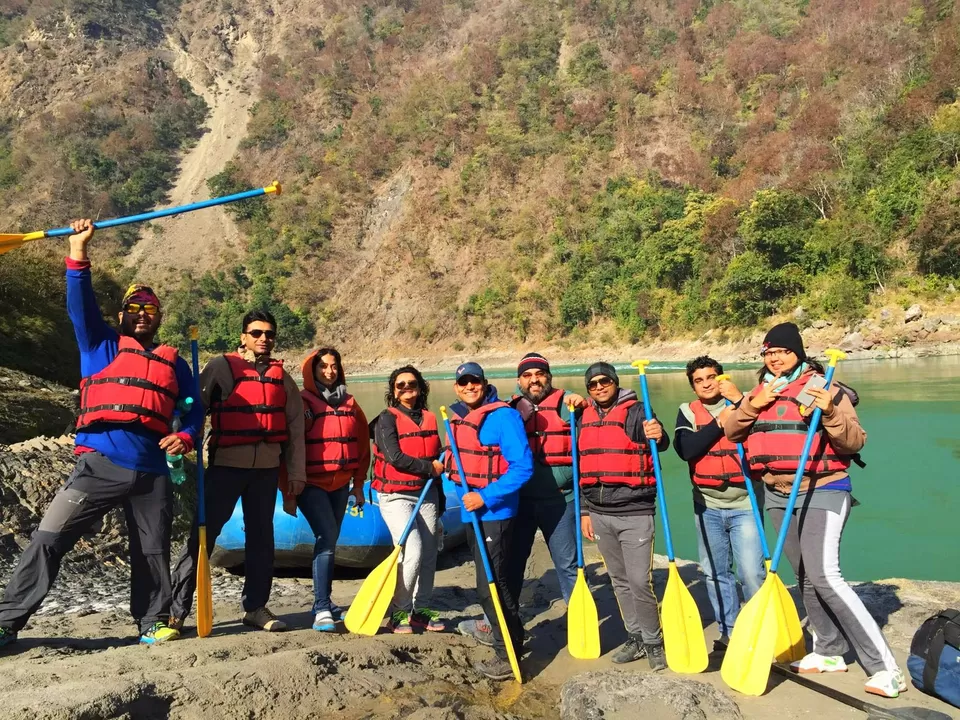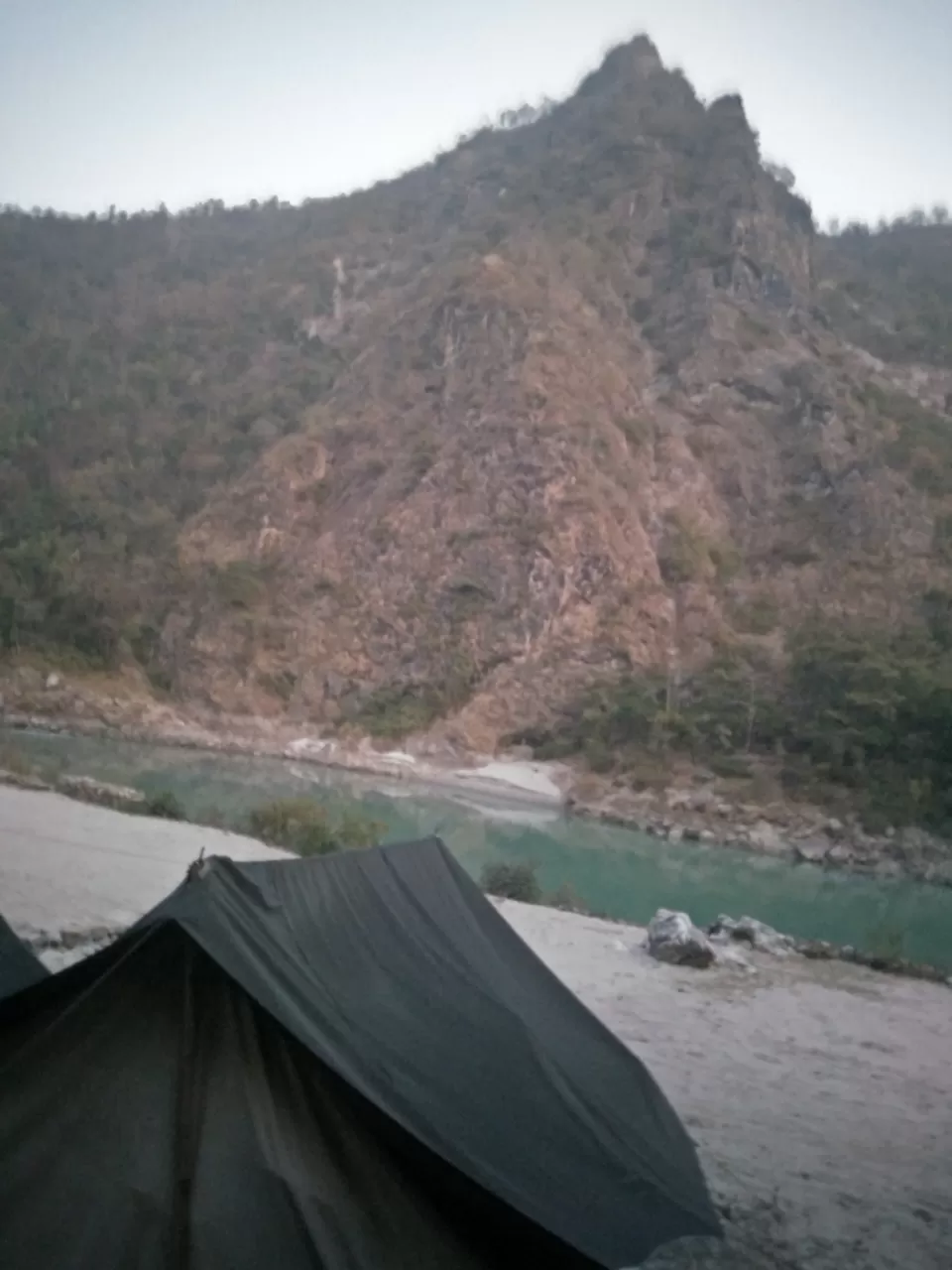 Riverside No.4- Shyok River and Nubra River at Nubra Valley
Nubra Valley has a confluence of two rivers that form the Shyok River. The Nubra River follows you throught the way from Diskit. The still waters of this river creates magical reflections of the beautiful mountains that surround this river. This makes the drive to Nubra Valley amazing... I am sure you will hault atleast 3 times for the pretty pictures at this Valley. There are many campsites available at Nubra Valley where you can stay for the Night and Relax alongside the river
How to Reach- Nubra Valley is a 4 hour Drive from Leh City. you can Reach Leh by either a direct flight or a road trip from Manali or Srinagar. Its idea to leave early morning from leh to reach the Desert in time for some sand dune fun
How Many Days- One night at the Nubra Campsite is sufficient. There is an amazing monestry at Duskit that you can cover either before reaching Nubra or on the way back
Where to Stay- Only Swiss Tent Camping sites are available in Nubra. There are no resorts. You can also carry your own tents n camp at the desert. Desert Oasis Camp is where we stayed and it offers all comforts.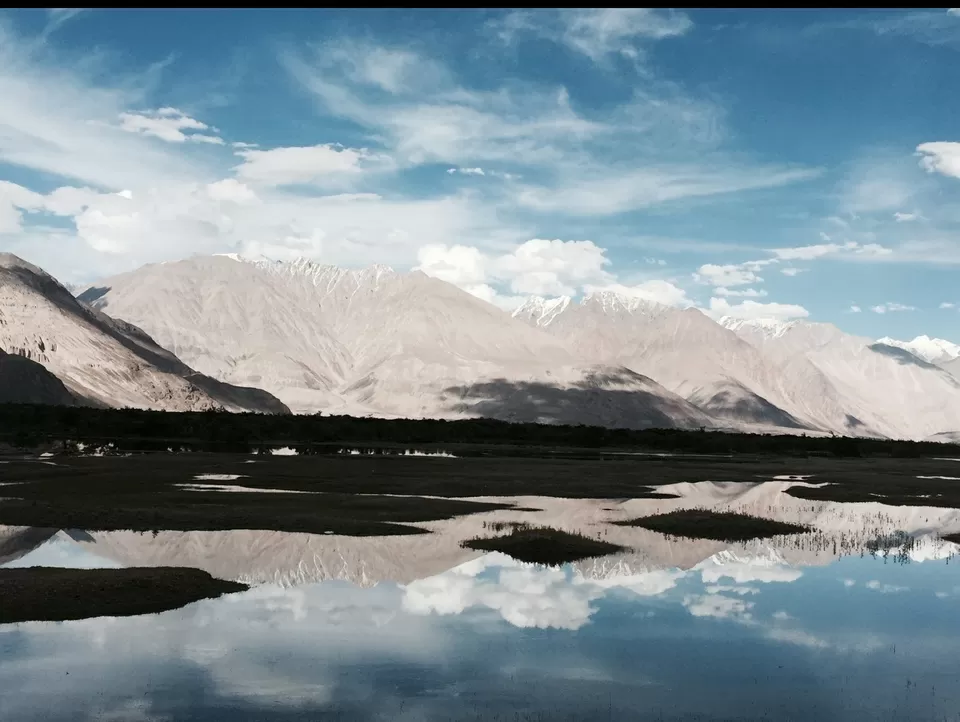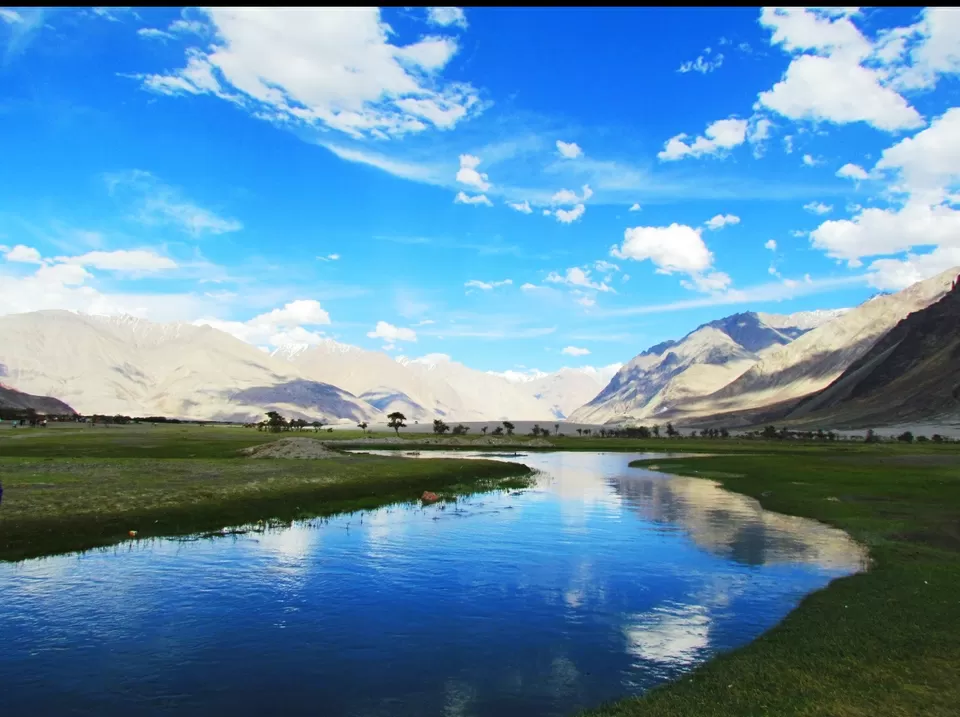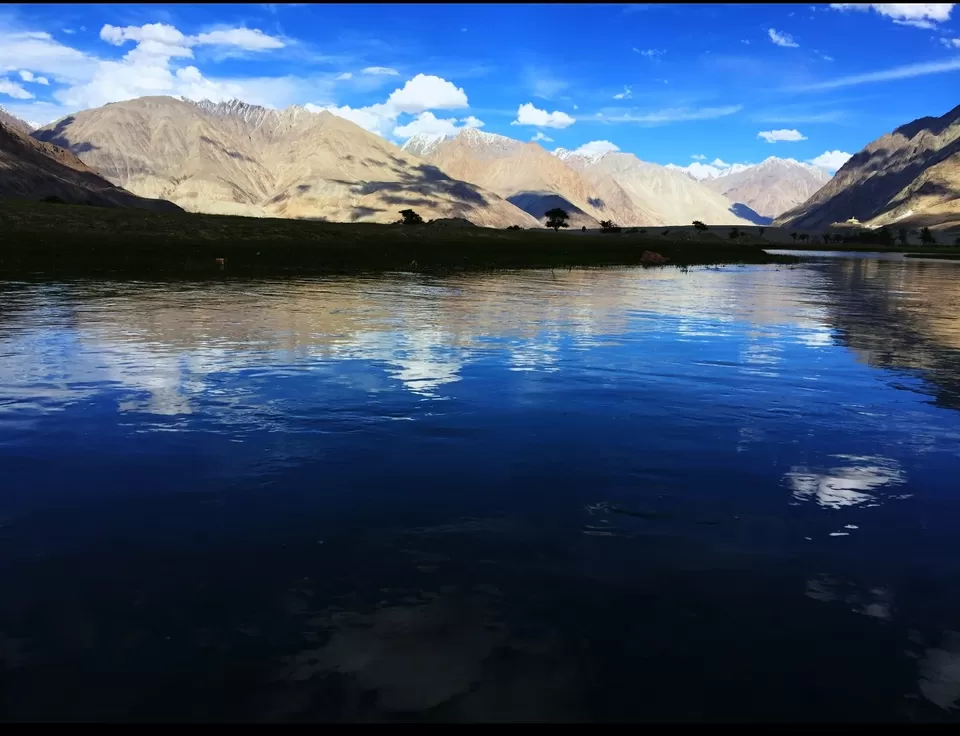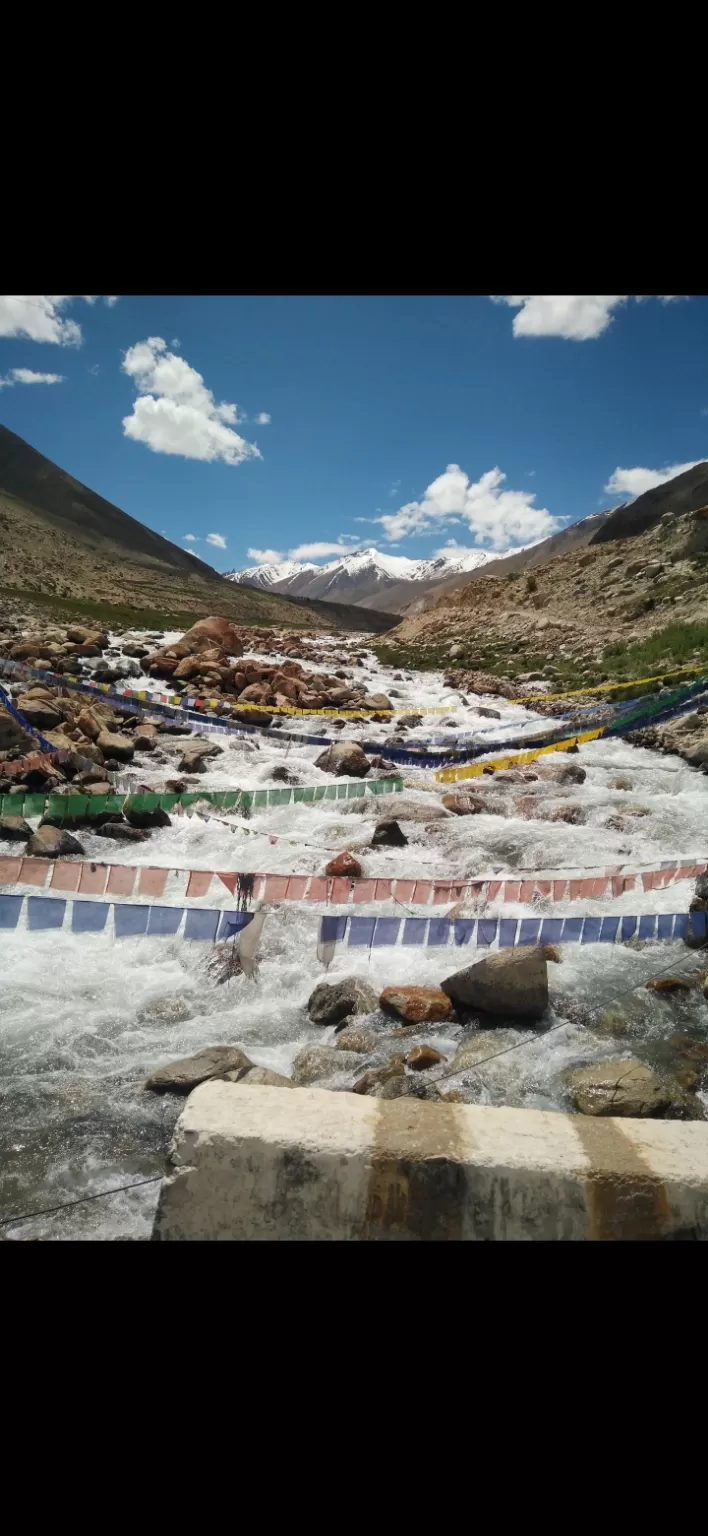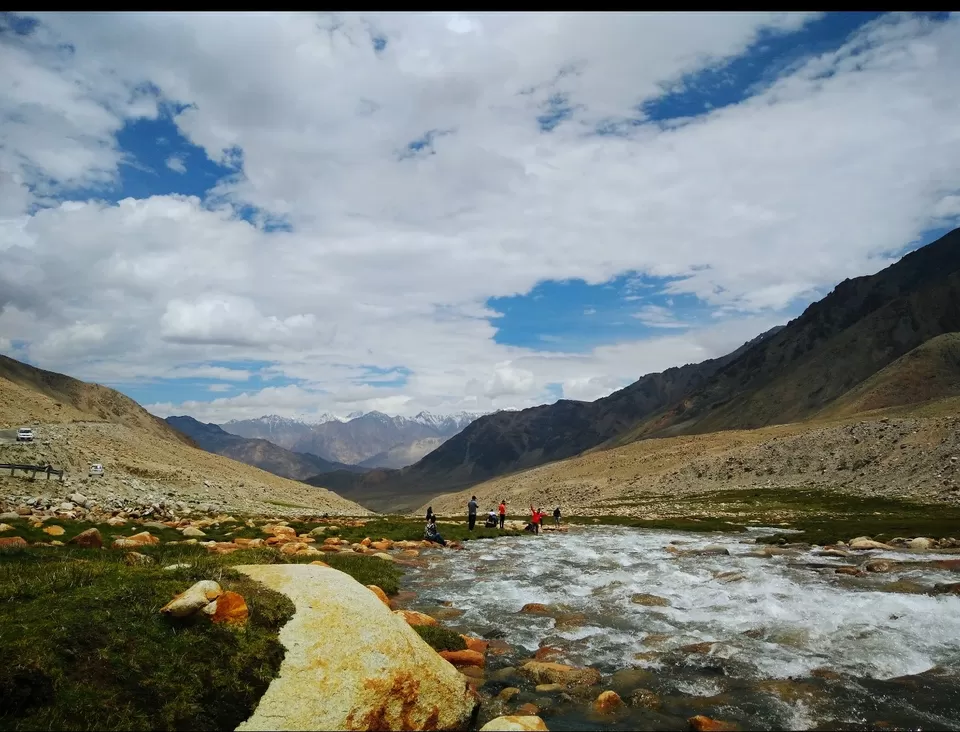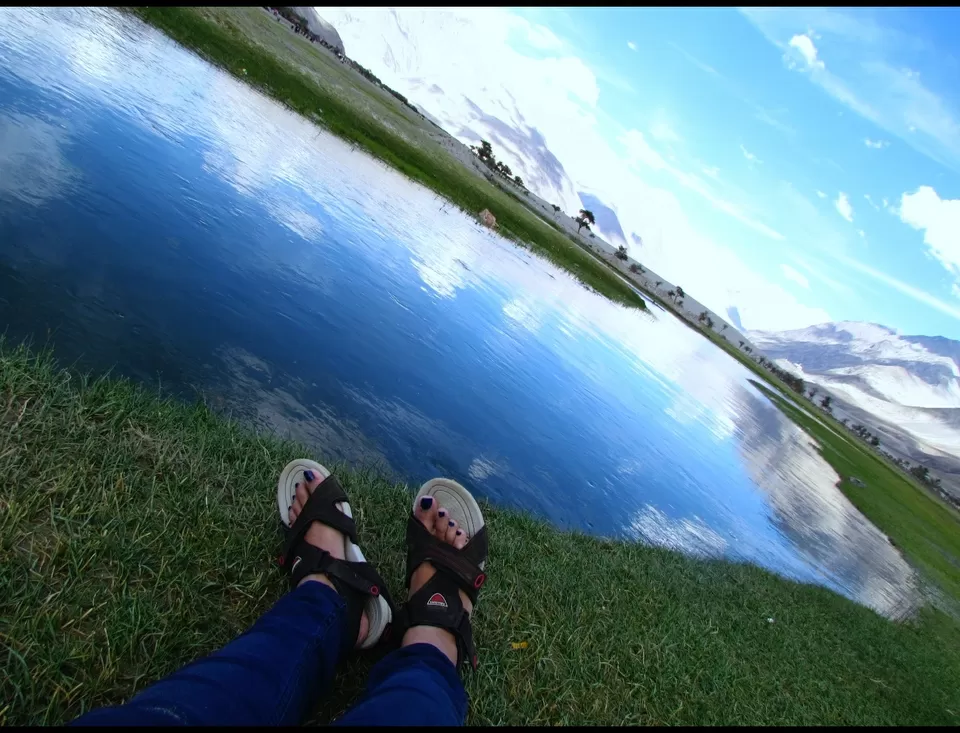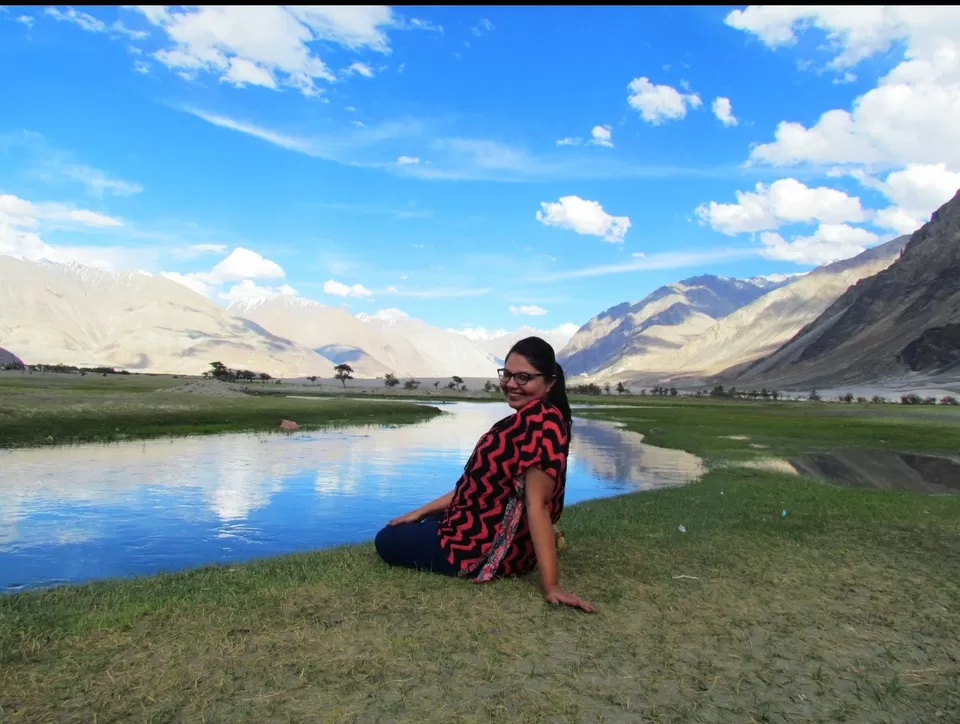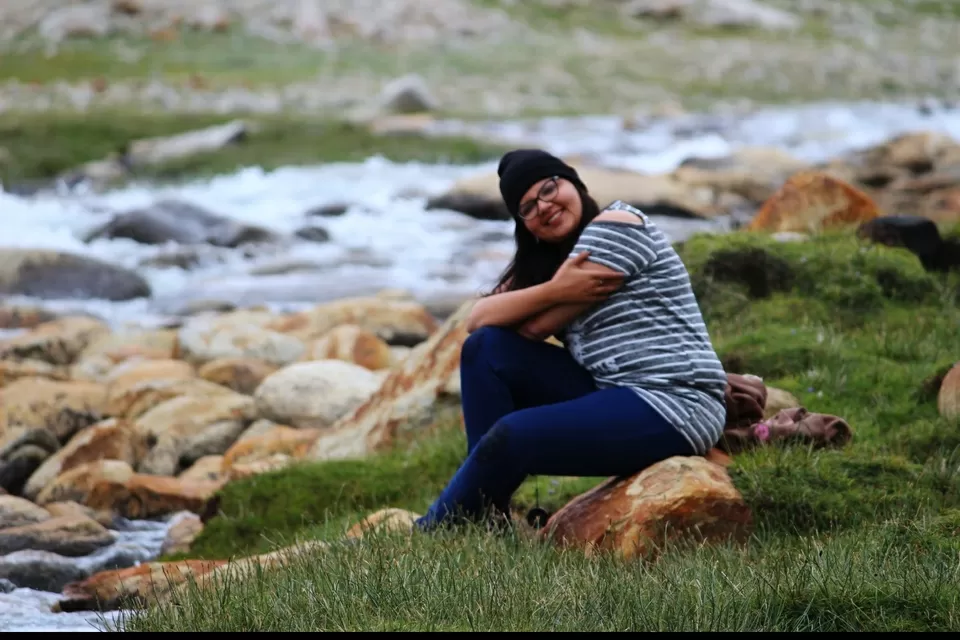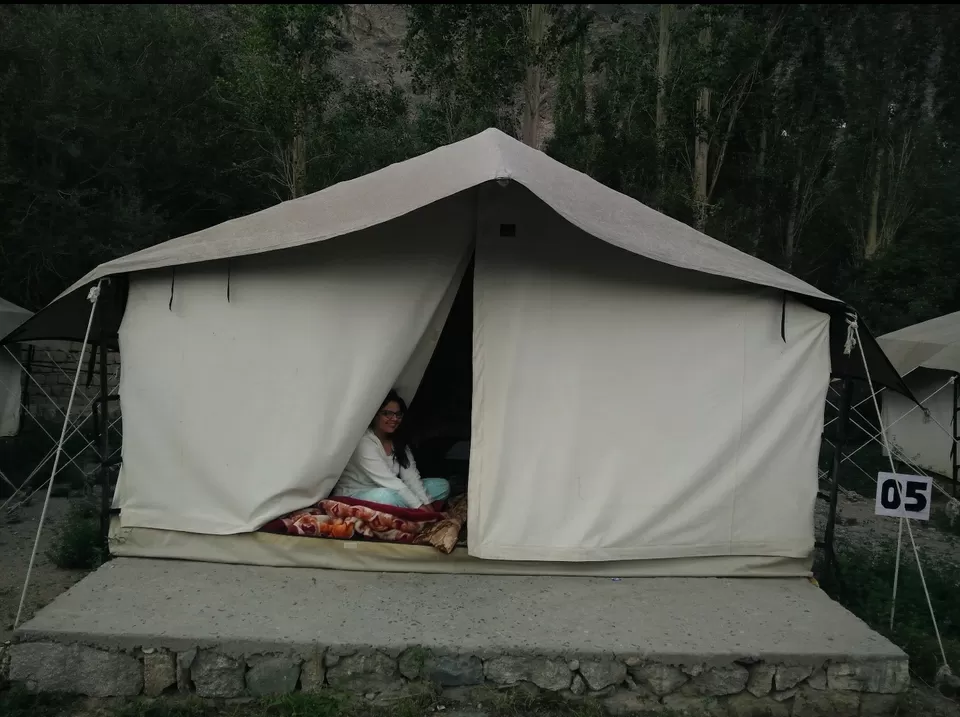 Riverside No. 5 - Zanskar River and Indus River
We have all grown up studying about the Indus River and its importance. But no one told us then how beautiful this river is flowing through the sand mountains. This River is neither blue nor green and still has very pure water. The water in this river is always super cold n in the winter months its completely frozen. The famous chaadar trek happens on this river only. We were lucky to do River Rafting in the challenging rapids of this river with ice cold water.
How To Reach- Zanskar river comes on the way from Leh to Kargil. Its a 2 hour drive from Leh to the start of Zanskar river. From there the local rafting school transfer you in their car and take you to the start of Indus River.
How Many Days- One night at the riverside is sufficient to camp.You can either plan a camping at Zanskar itself or visit the place in the morning and spend the night at Kargil or Leh
Where to Stay- Ideal stay is recommended in Leh City or Kargil City. The place is famous for Rafting Visit only. There are some camps present that offer stay as well at the confluence of Indus River and Zanskar River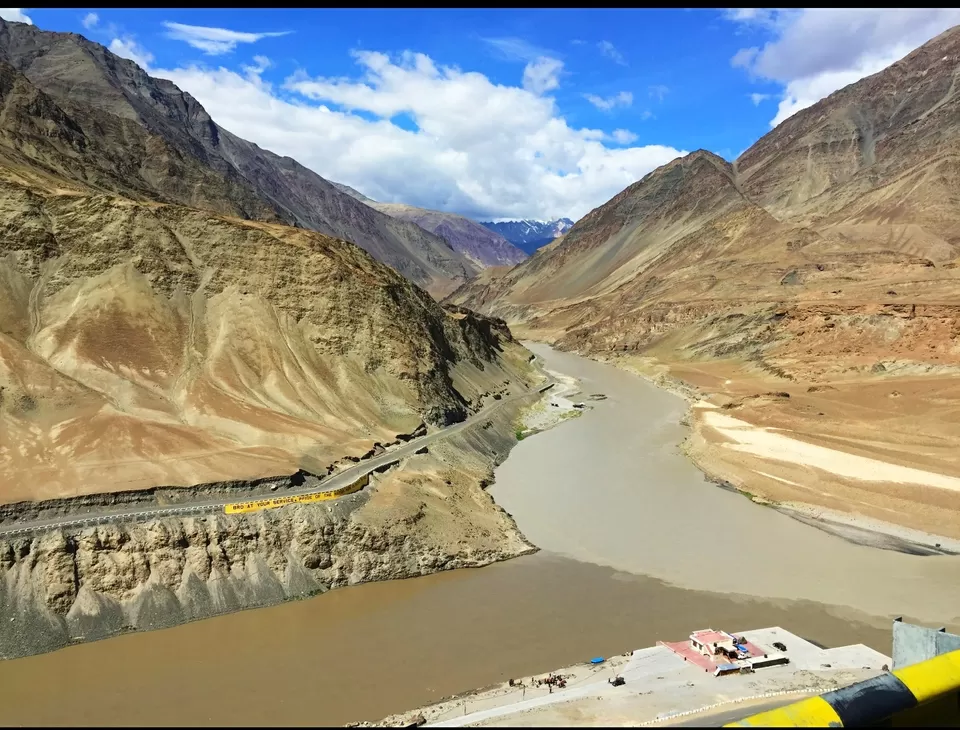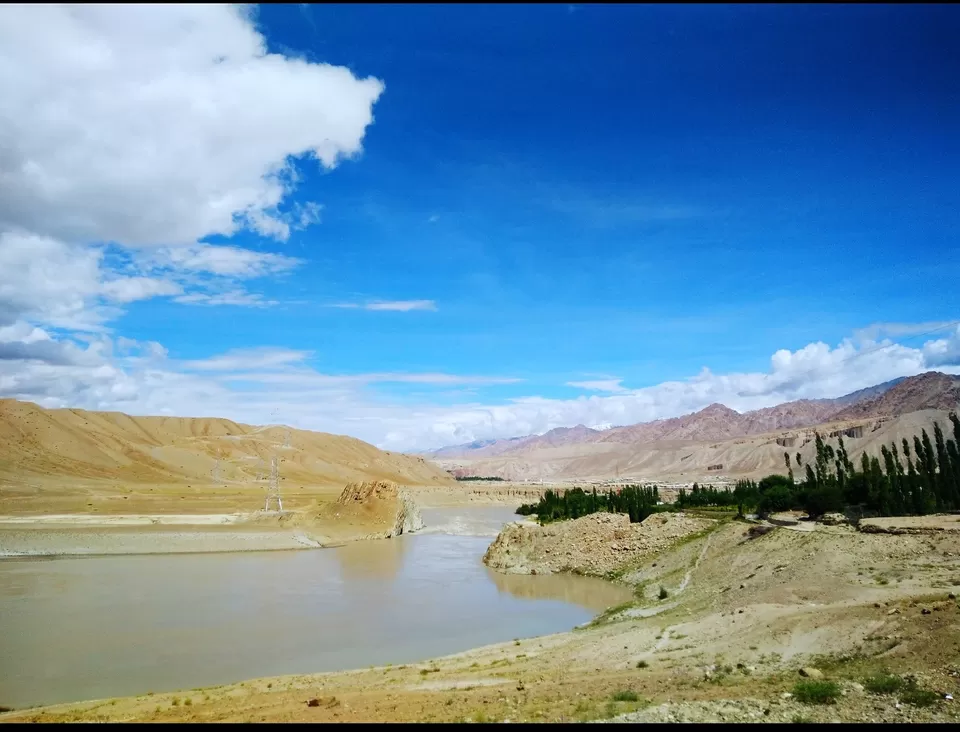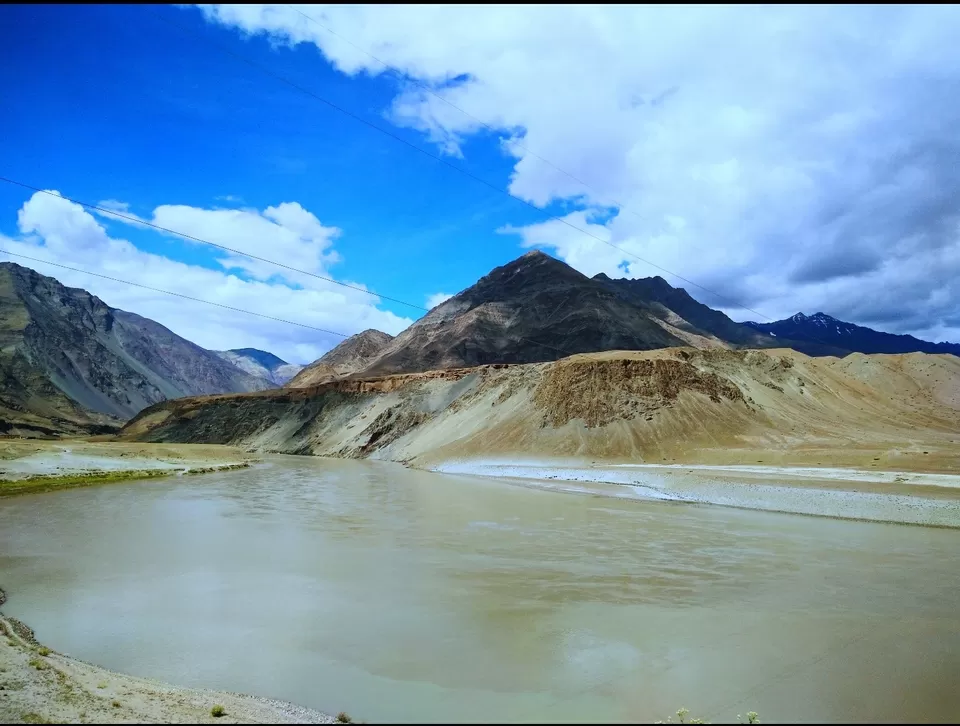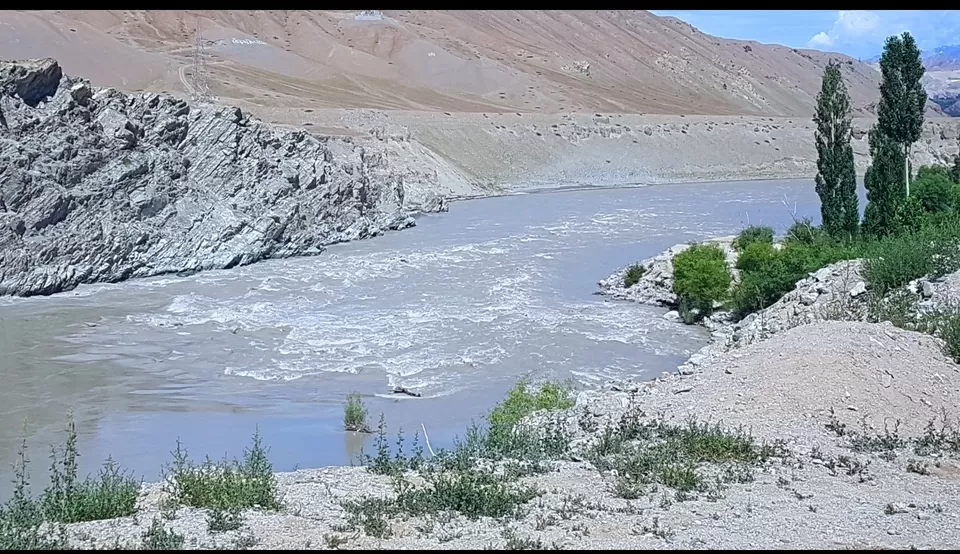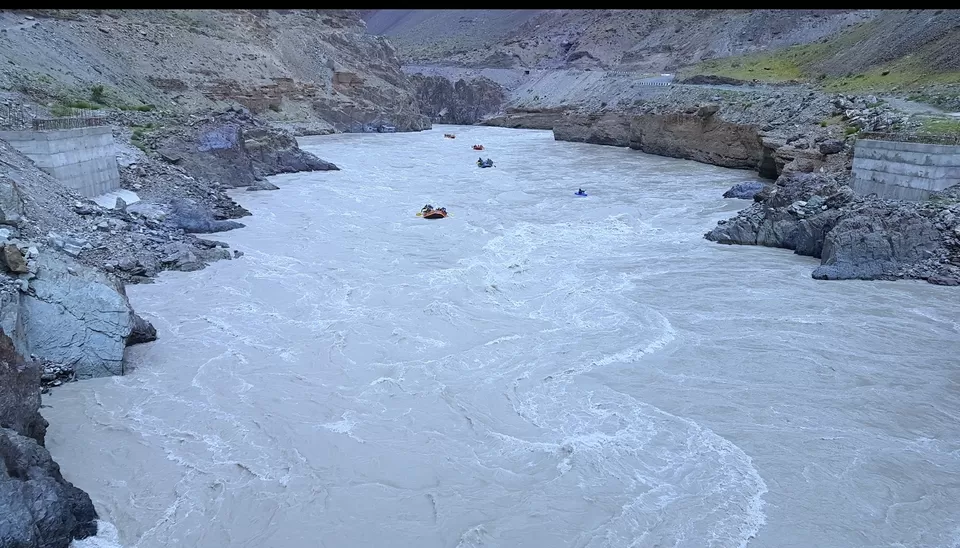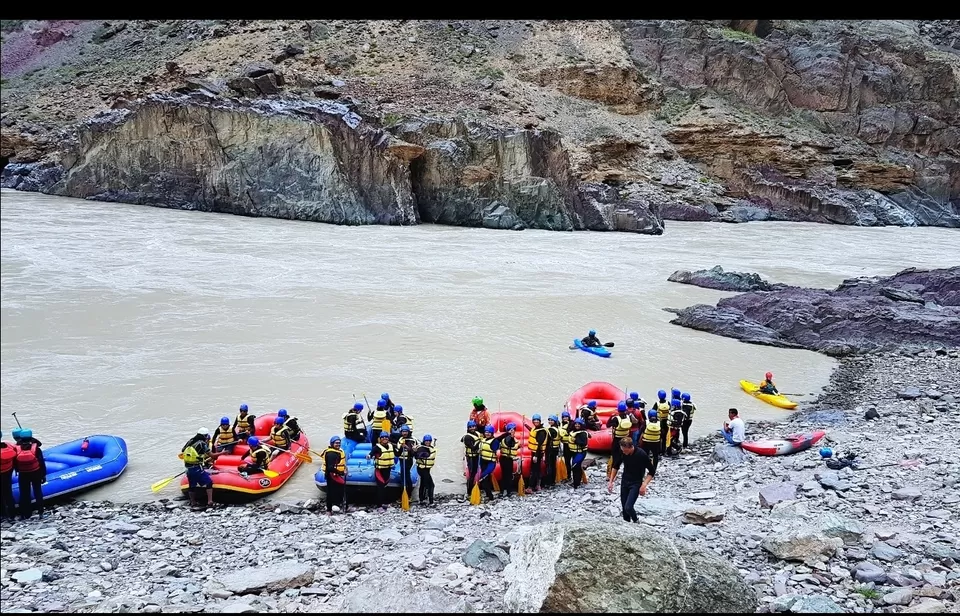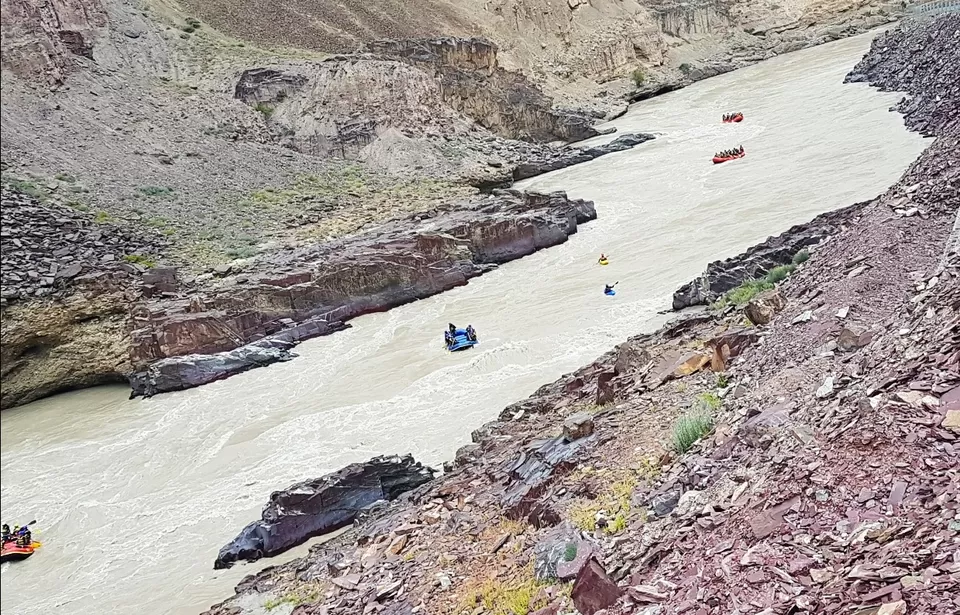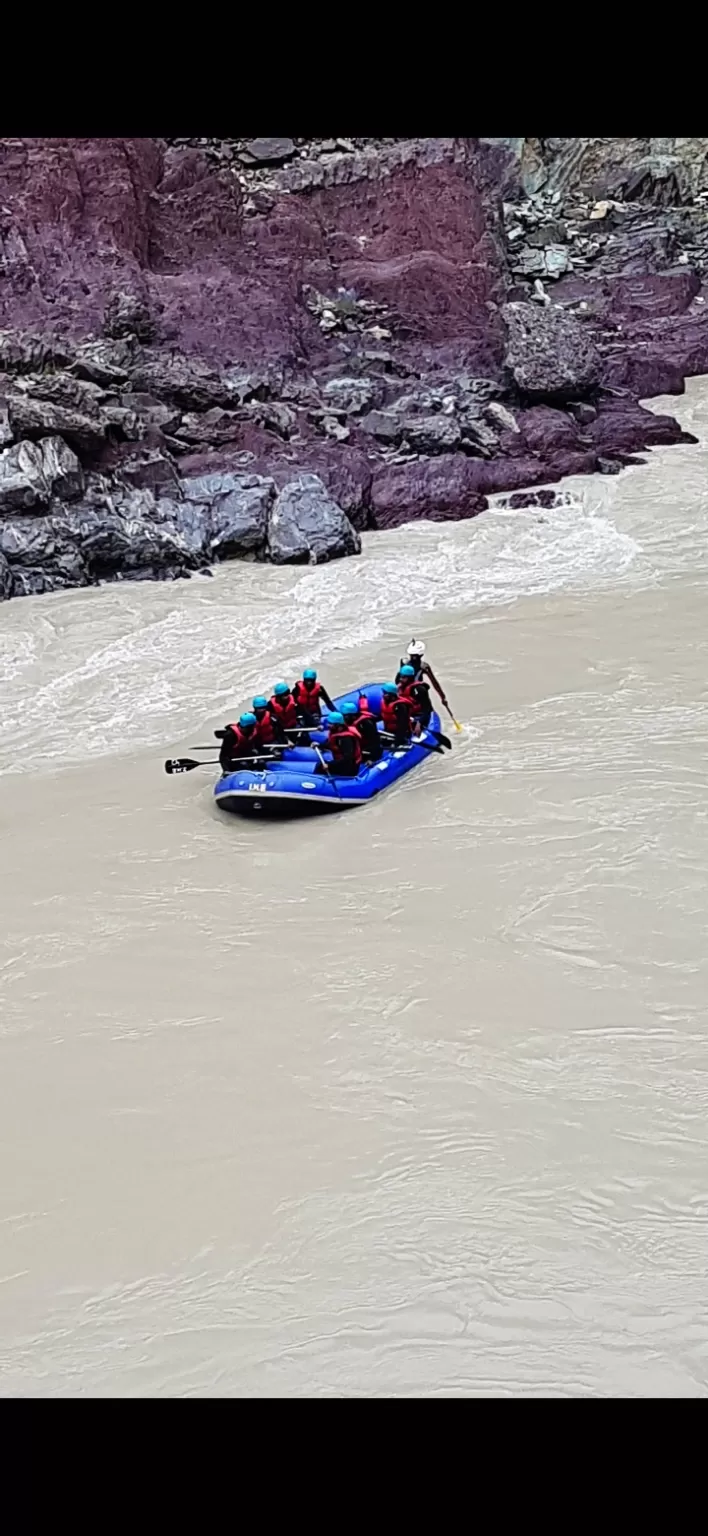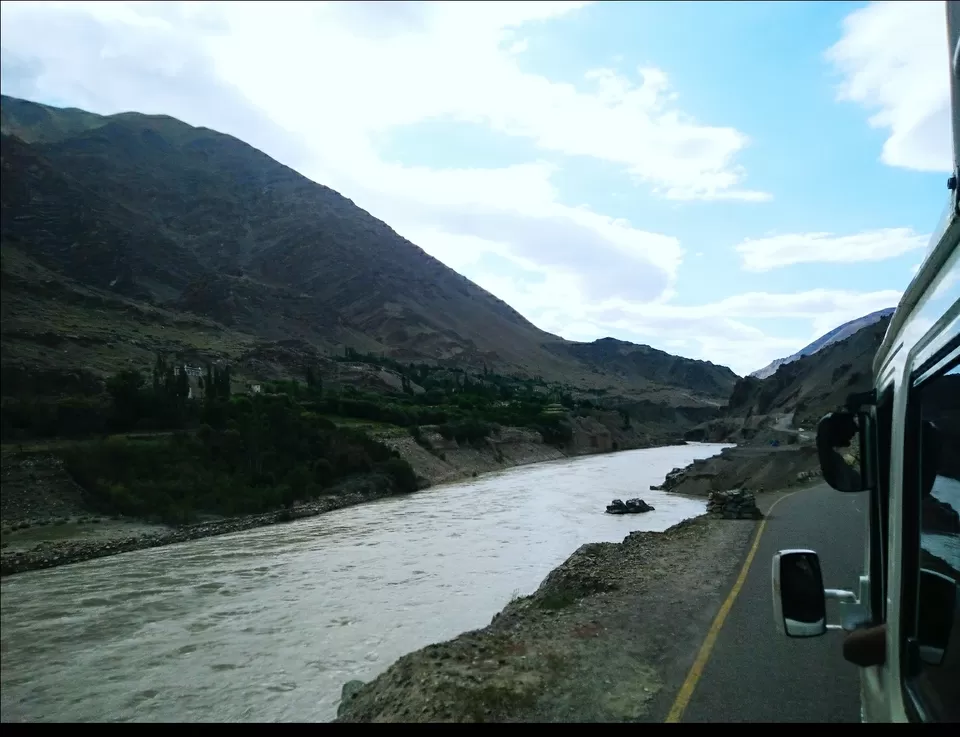 Riverside No. 6- Spiti River, Pin River, Sutlej River
As you start your journey from Shimla, Sutlej river flows alongside the full road trip... This river is formed with many smaller tributaries and rivers like Spiti River, Pin Valley River, etc. Hence the full Spiti Circuit has some river or the other to keep you company and make your drive super scenic. By far this is the best road trip i have ever had. There is no particular riverside place to set camp as such but if you have your own tents, you will find many spots to have a perfect camping experience.
How to Reach- Spiti Circuit is a Road trip that starts from Shimla or Chandigarh. The route includes stays at Tapri- Chitkul- Kalpa- Nako- Tabo- Lallung- Kaza- Chandratal- Manali - Shimla.
Where To Stay- Kaza has an amazing hotel called Spiti Sarai thats away from the Crowded Kaza Street and right besides the river. There are multiple stay options available accross the Route
How Many Days- The entire circuit takes about 8 days to complete in a leisure manner. Out of these Kaza is the best place and atleast 3 days should be spent here.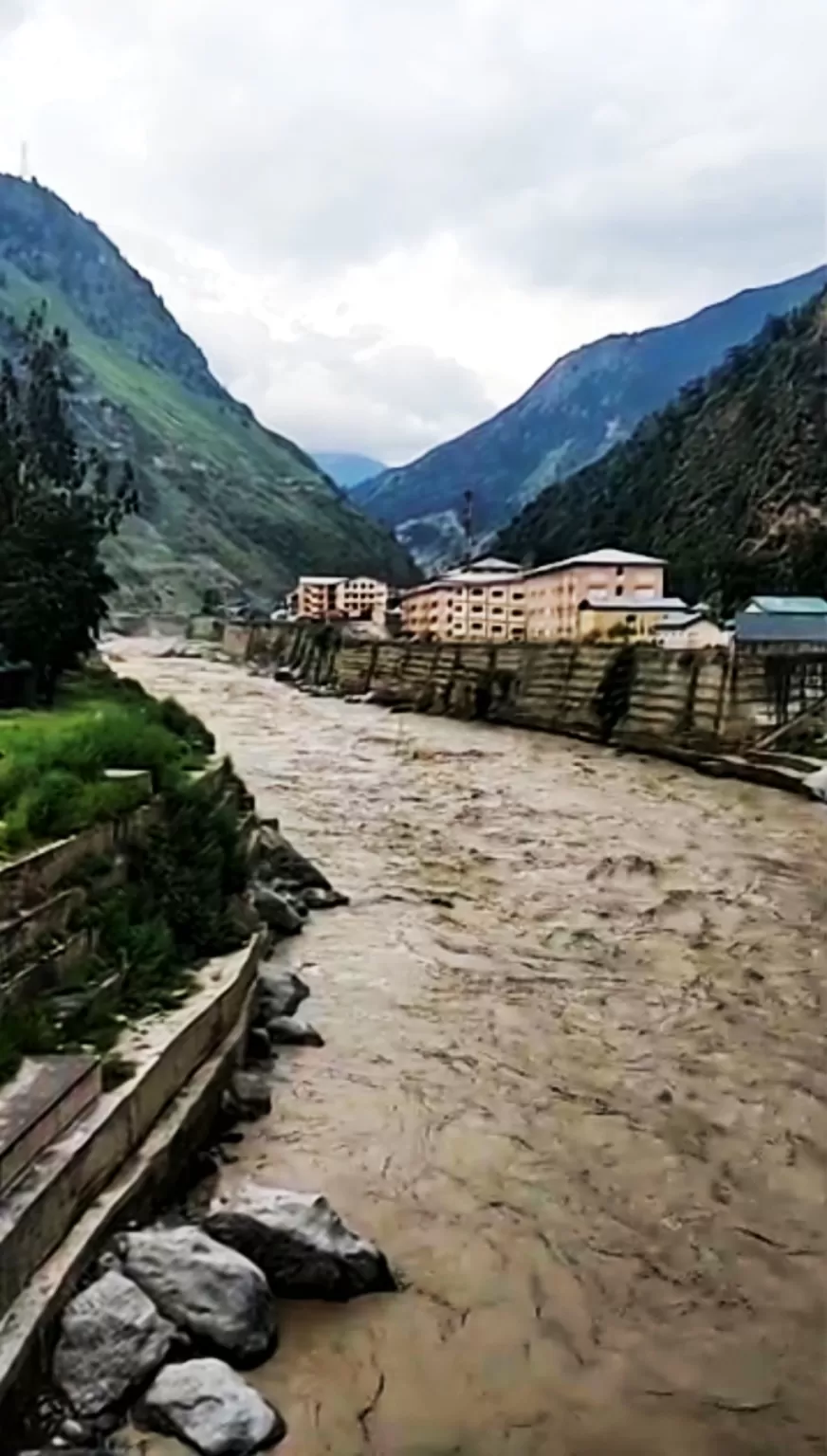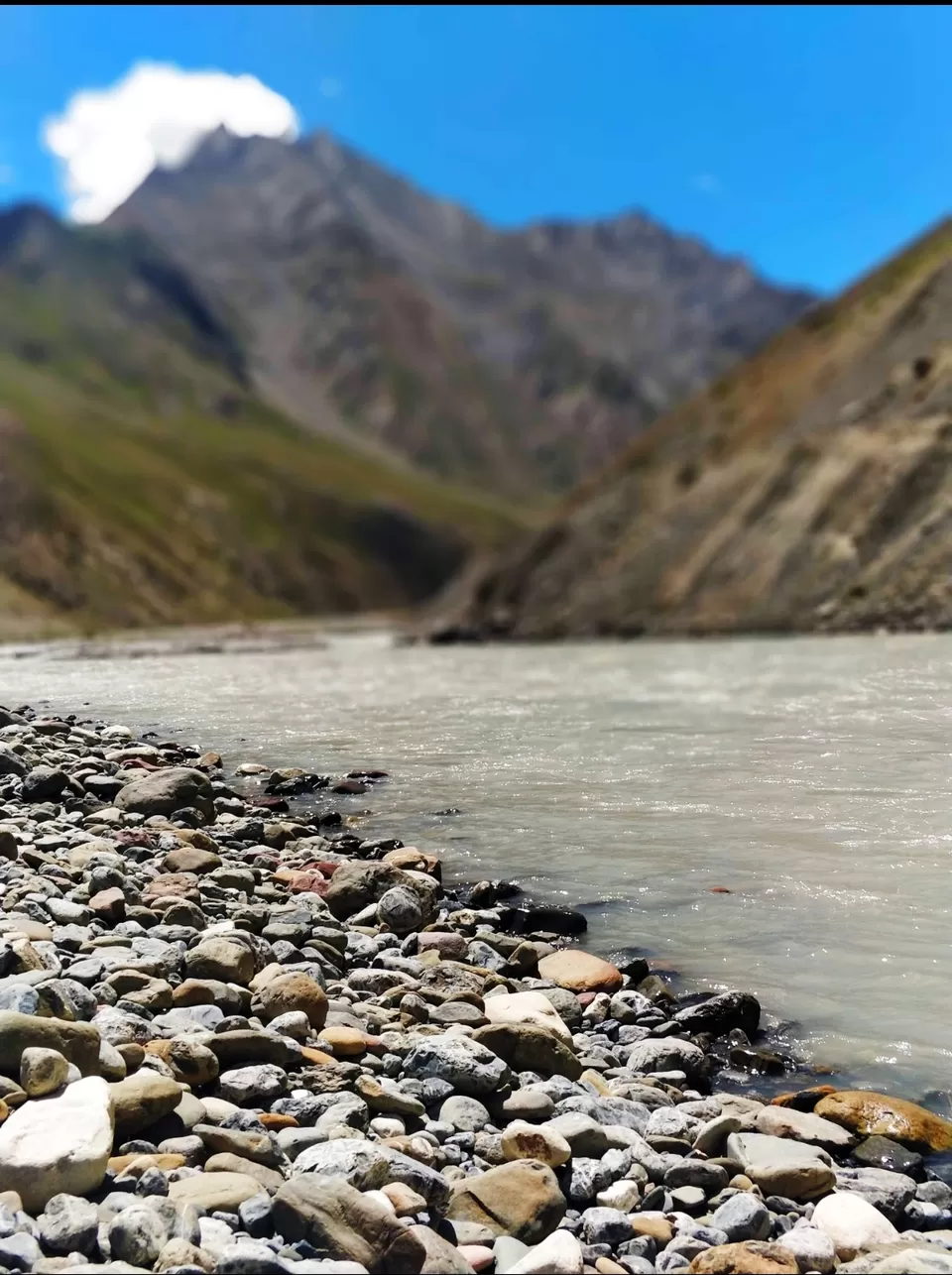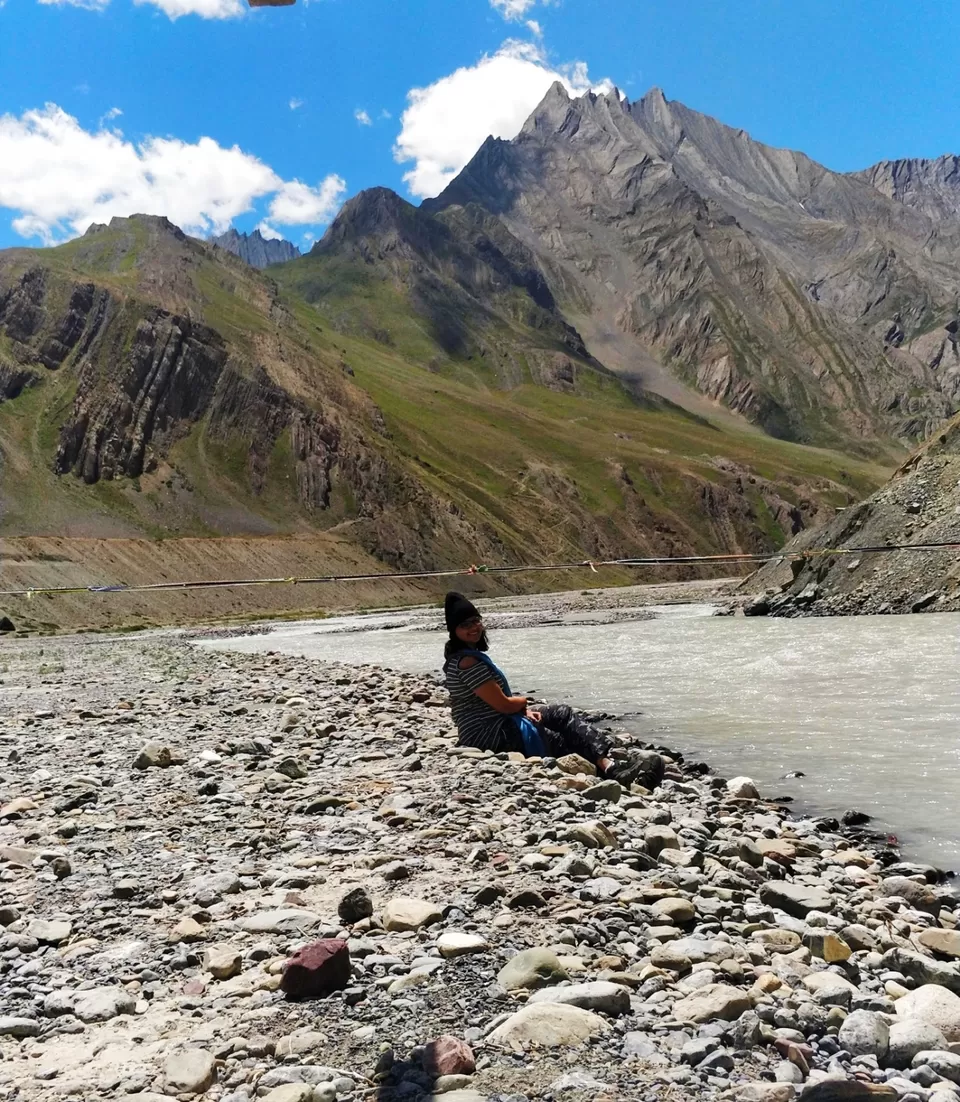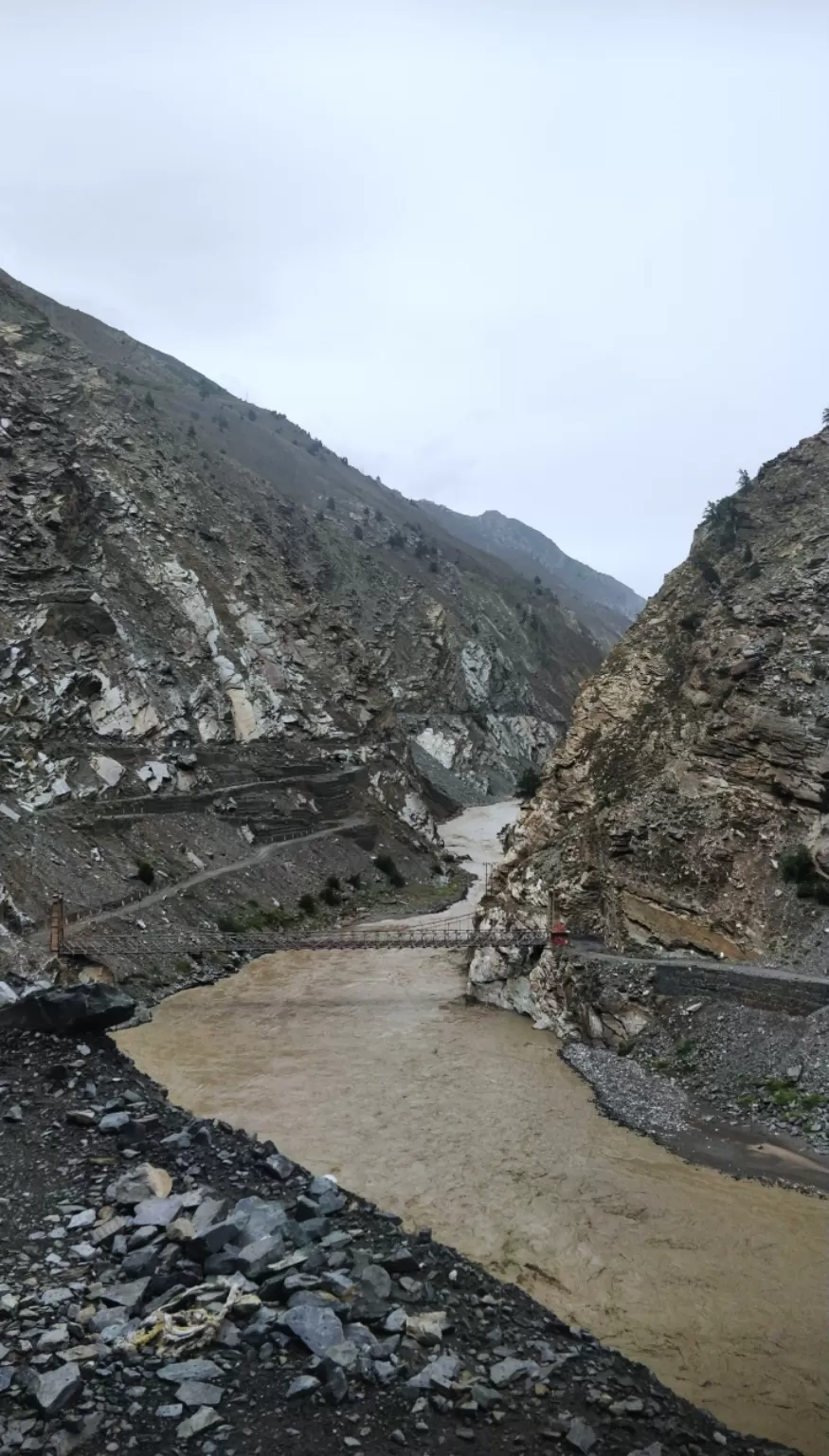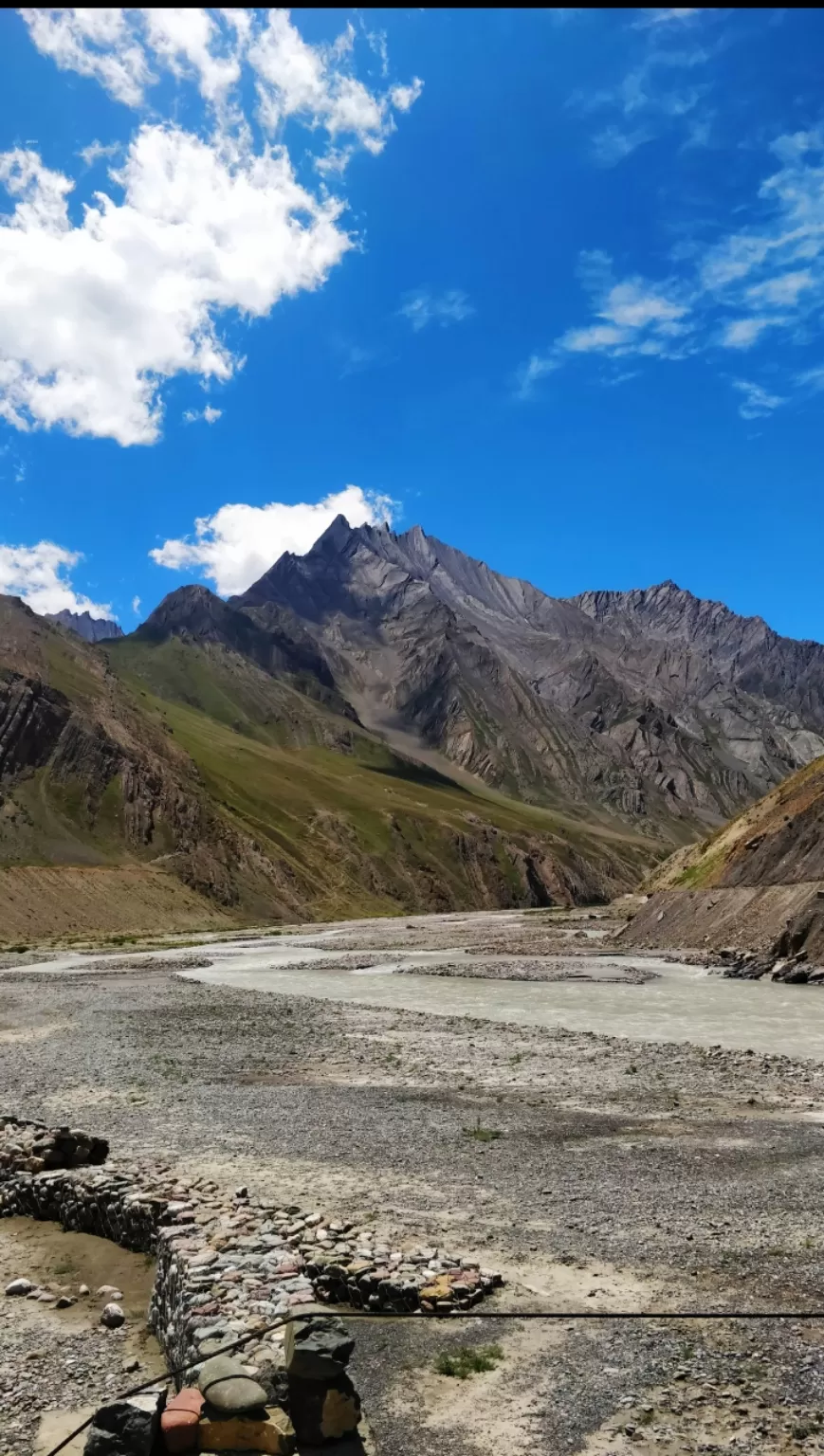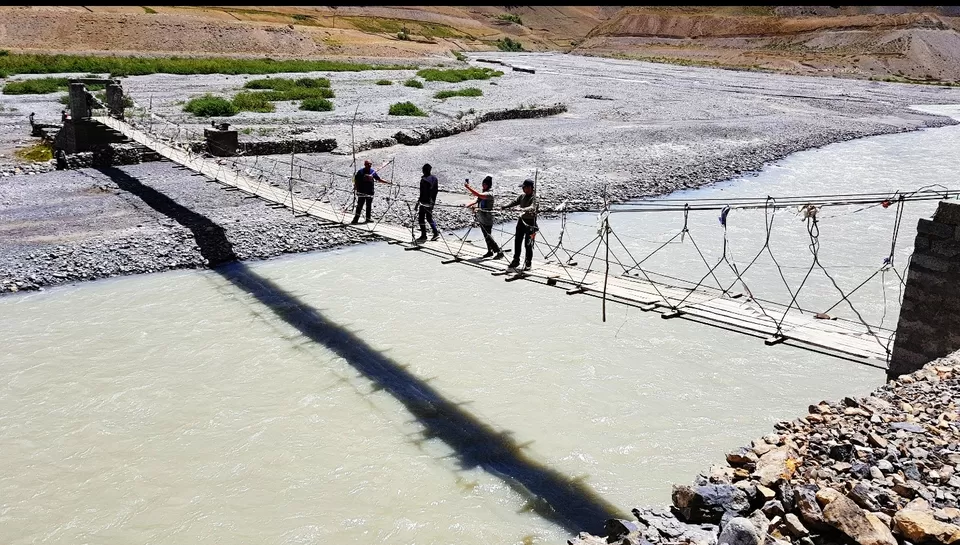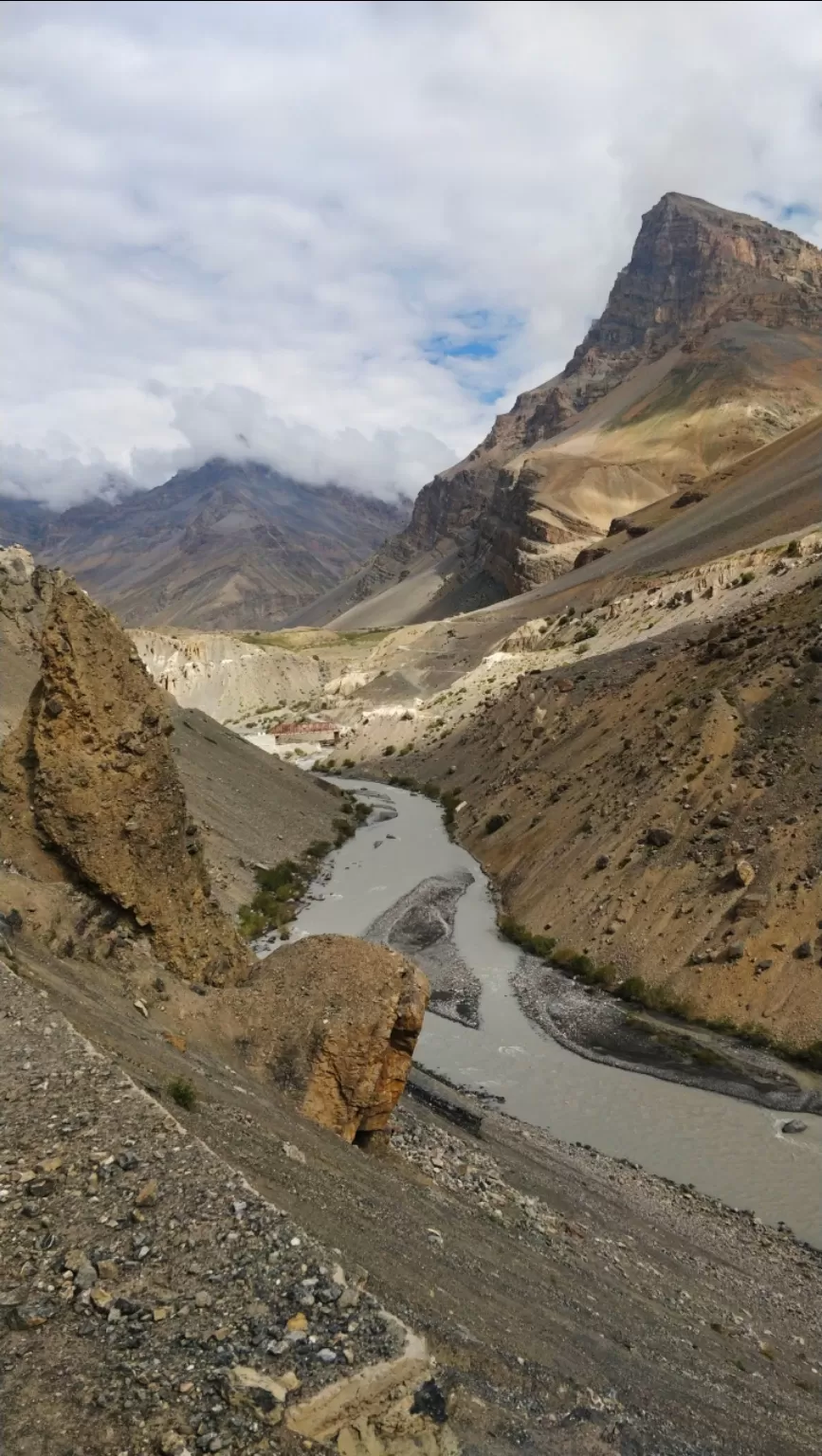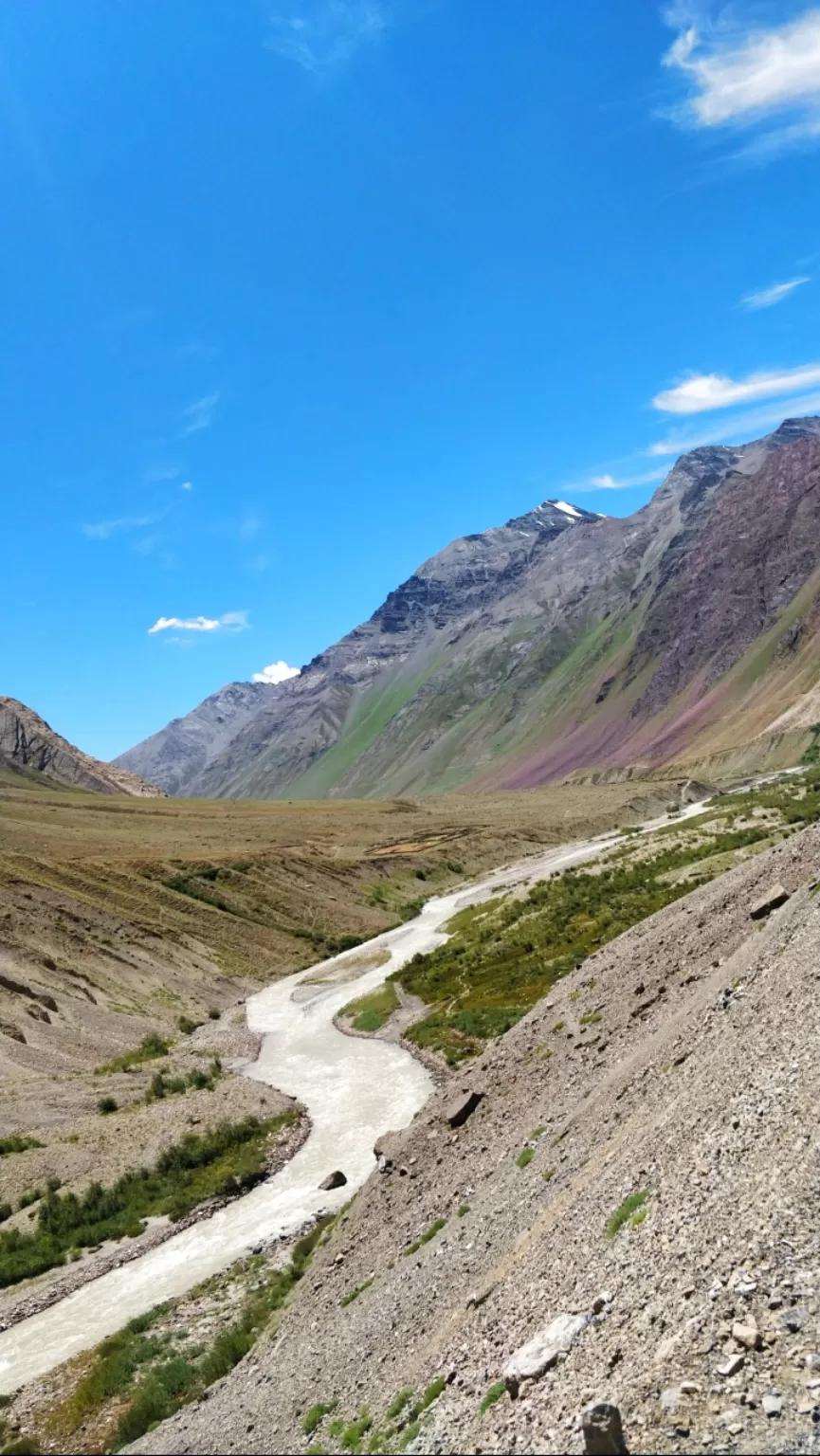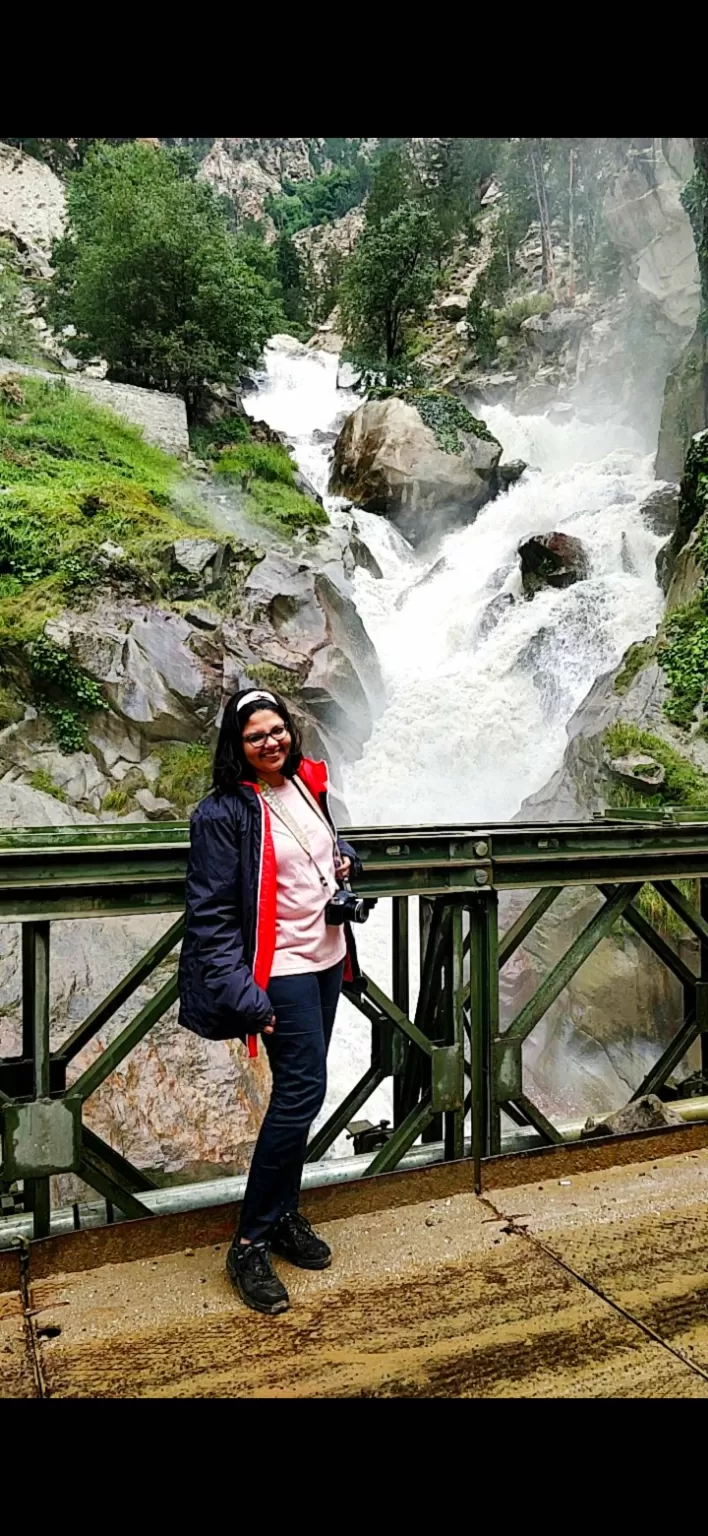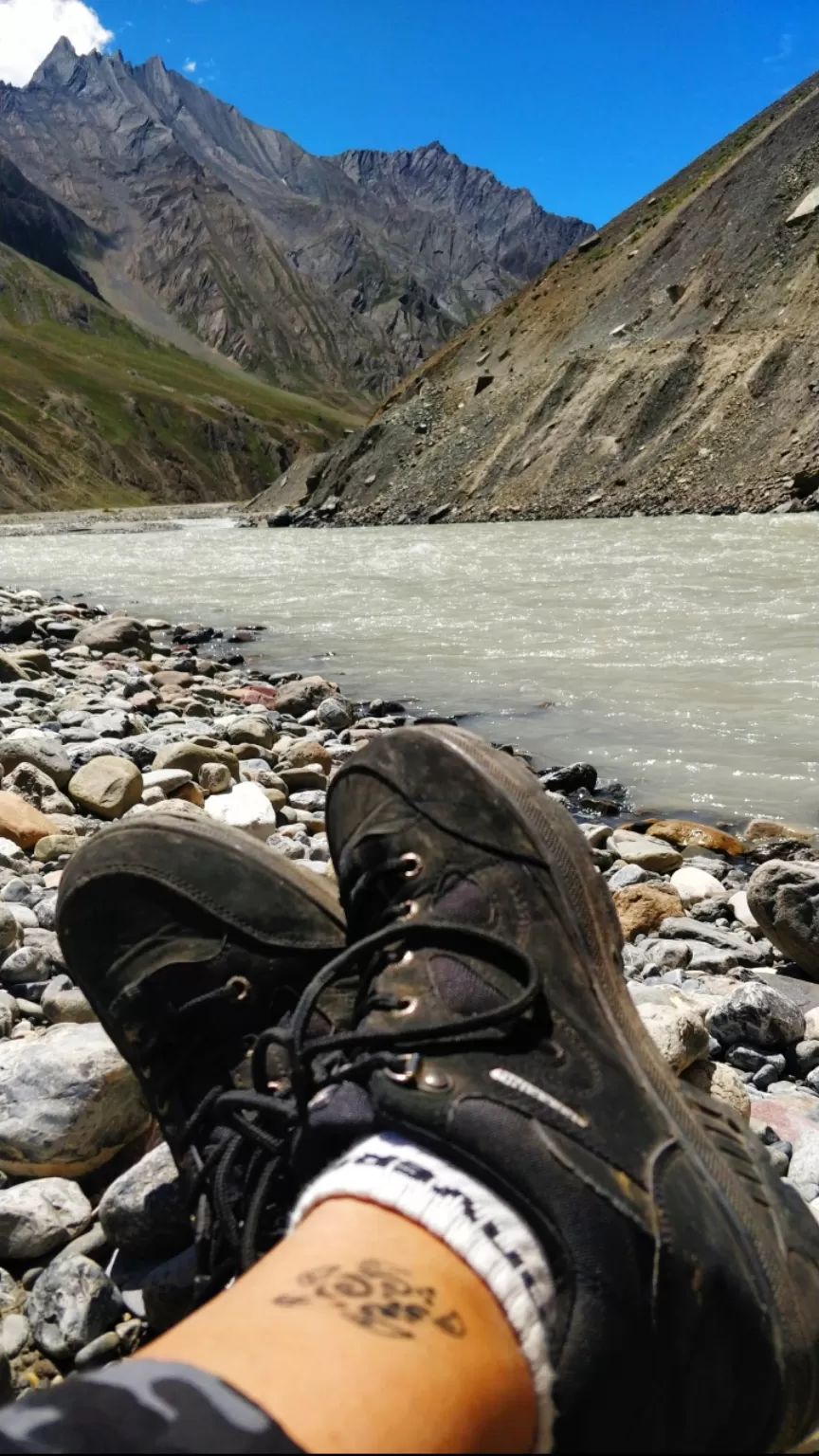 River No. 7 - Covering some iconic Maharashtra rivers for a break that you can visit easily in pandemic too. Just a 3 hour drive from Mumbai and about 20 KM away from Igatpuri is Upper Vaitarna Dam that creates this massive reservoir that serves the drinking water requirements of Mumbai. The water is crystal clear and reflects the sky perfectly. There are a few camping sites here too but those are shut for now. Best is to carry your own tents and have a safe getaway. Some resorts are open too in Igatpuri that are following the sanitization rules and offering a weekend stay like rainforest resort. after this long long break this is a fresh start and also a new way to travel...
How to Reach- Drive in your own vehicle or a sanitized ola / uber for an outstation journey. Take the Nasik highway till the second toll naka that comes after Igatpuri. Take first left after toll
How Many days - technically you can retun on the same day after visiting here if you are looking for long drive only. Many stay options are available too. There are 4 dams in the area so if you want to cover all then a nightstay is required
Where to Stay- The @vallonne_vineyards is very close to the upper Vaitarna Reservoir but it overlooks another reservoir made by Mukane Dam. In Igatpuri you can stay at @rainforestresortigatpuri or @tropicalretreatigatpuri. Lakeside camping is always an option if you want to carry your own tents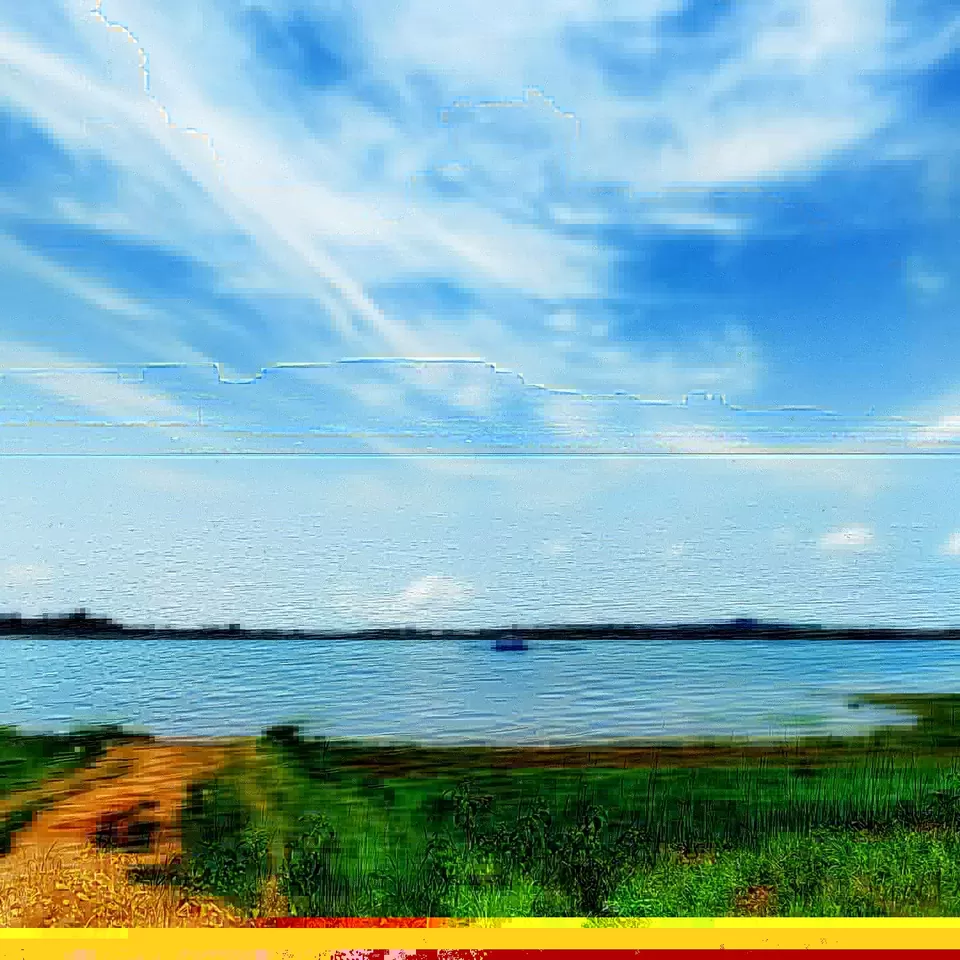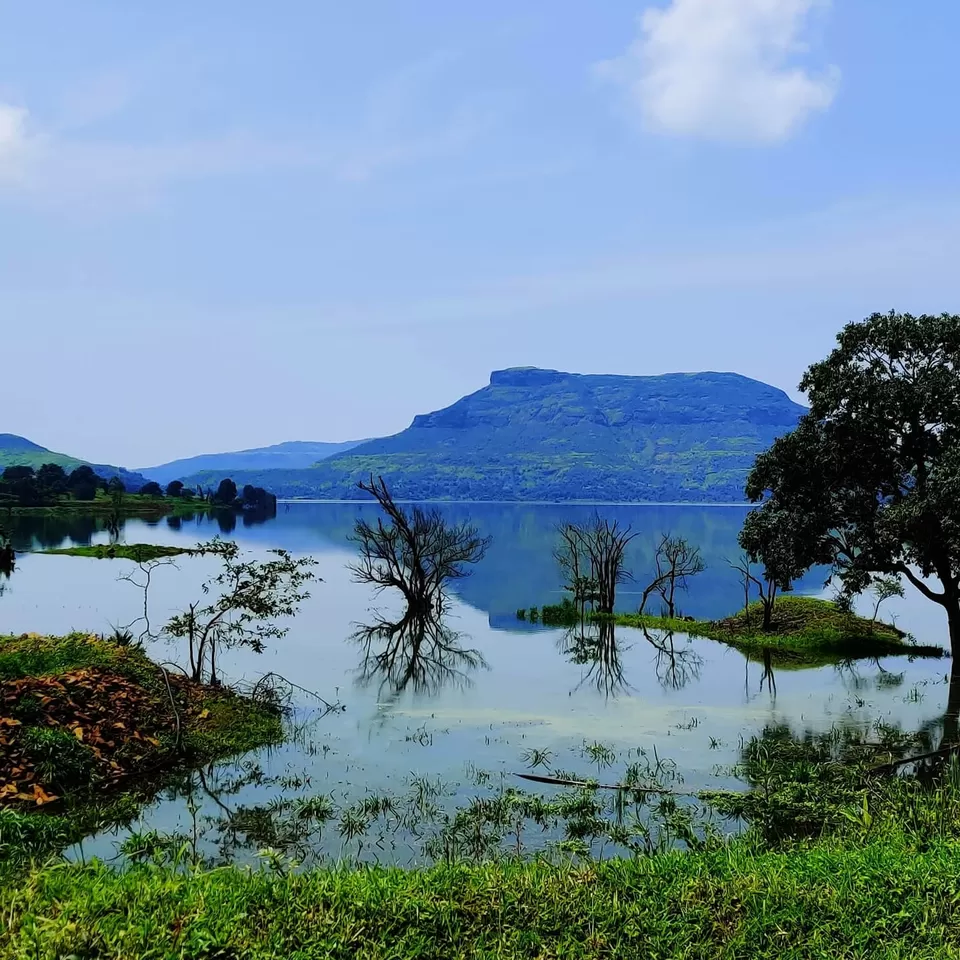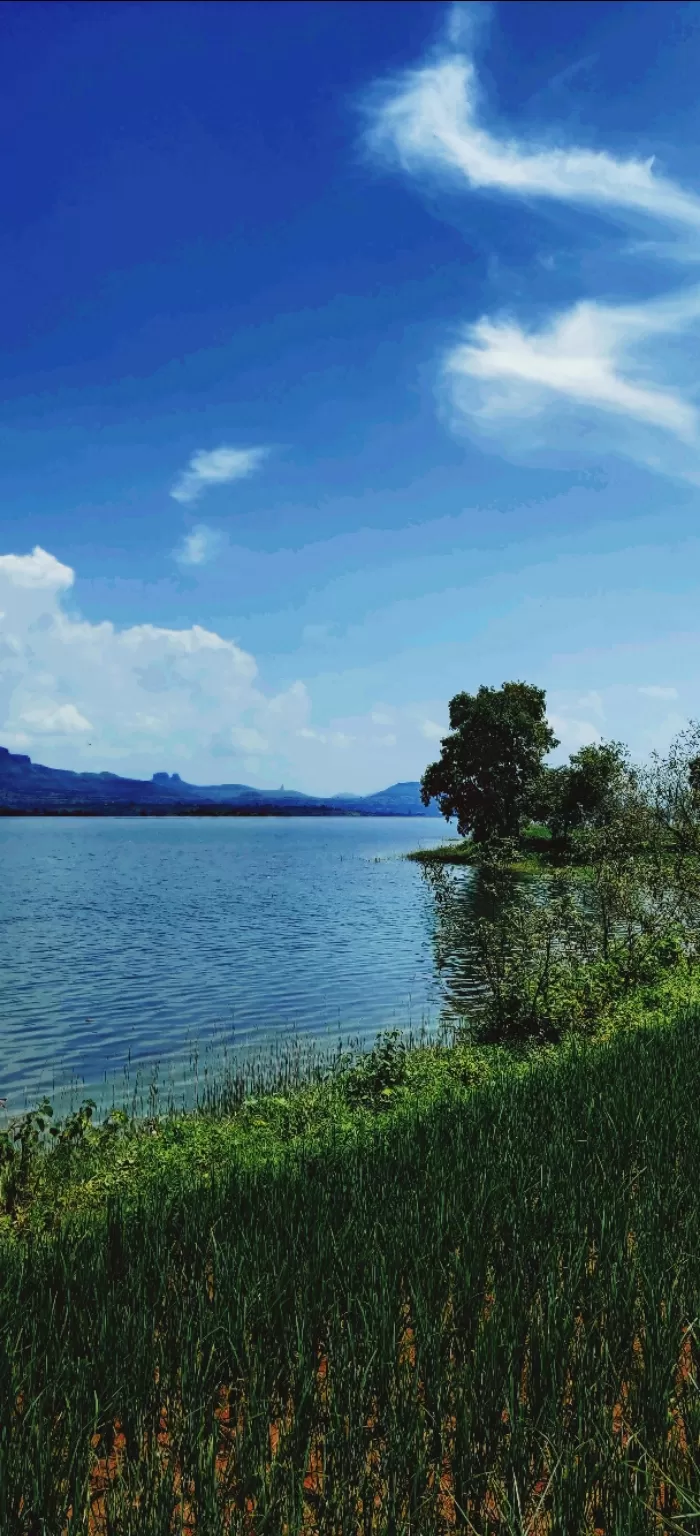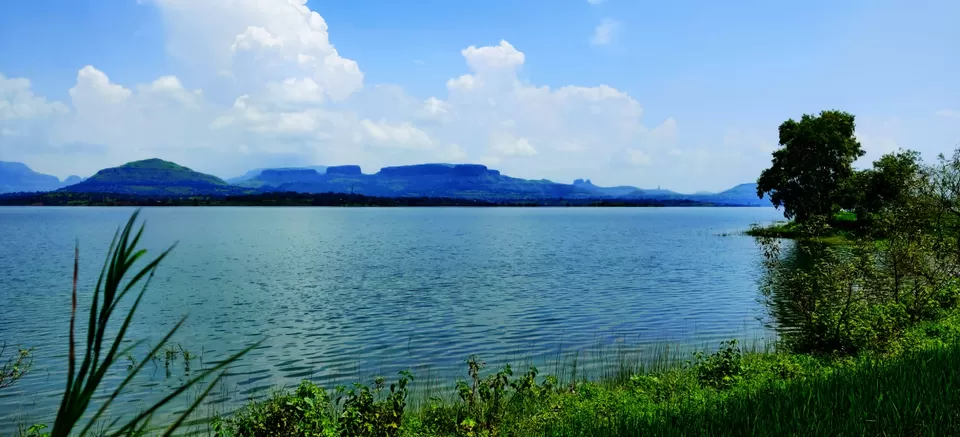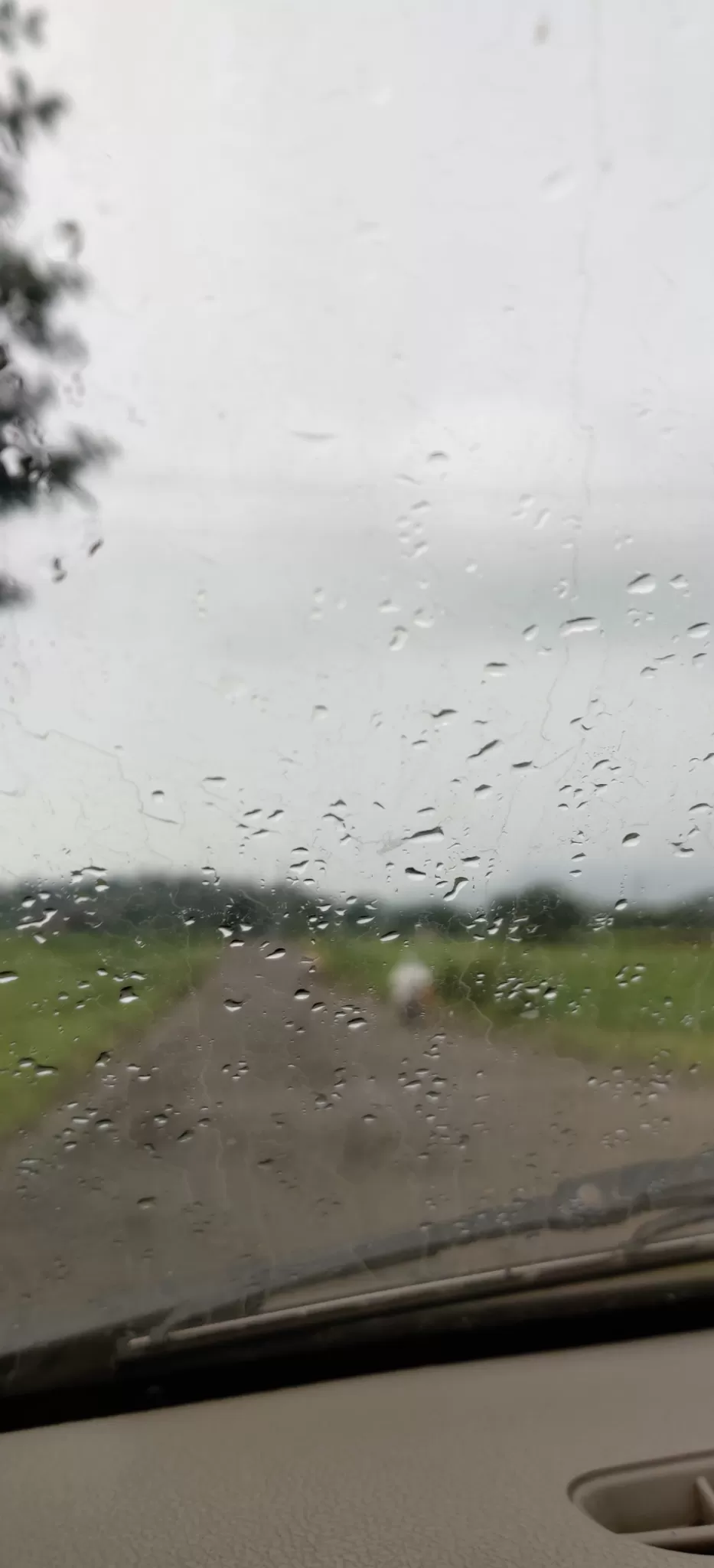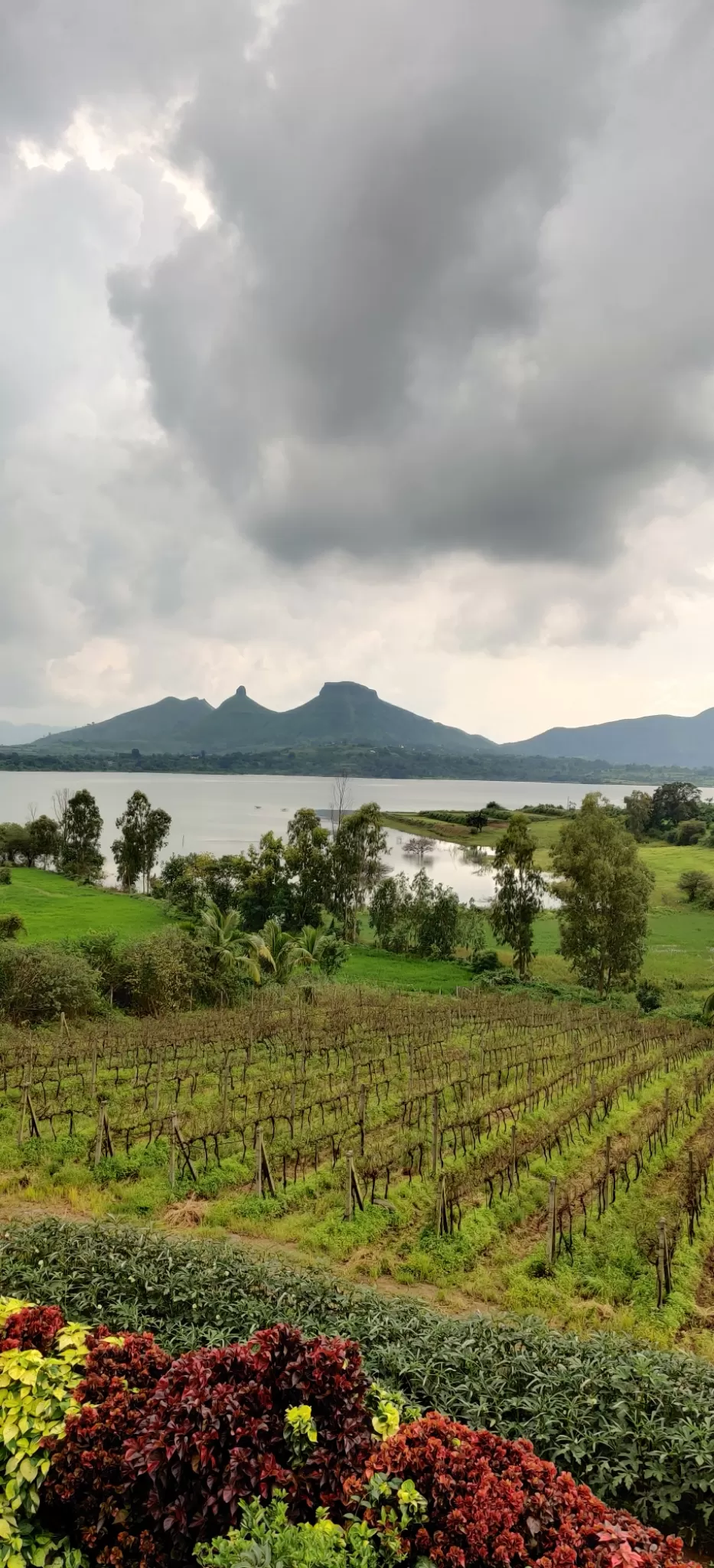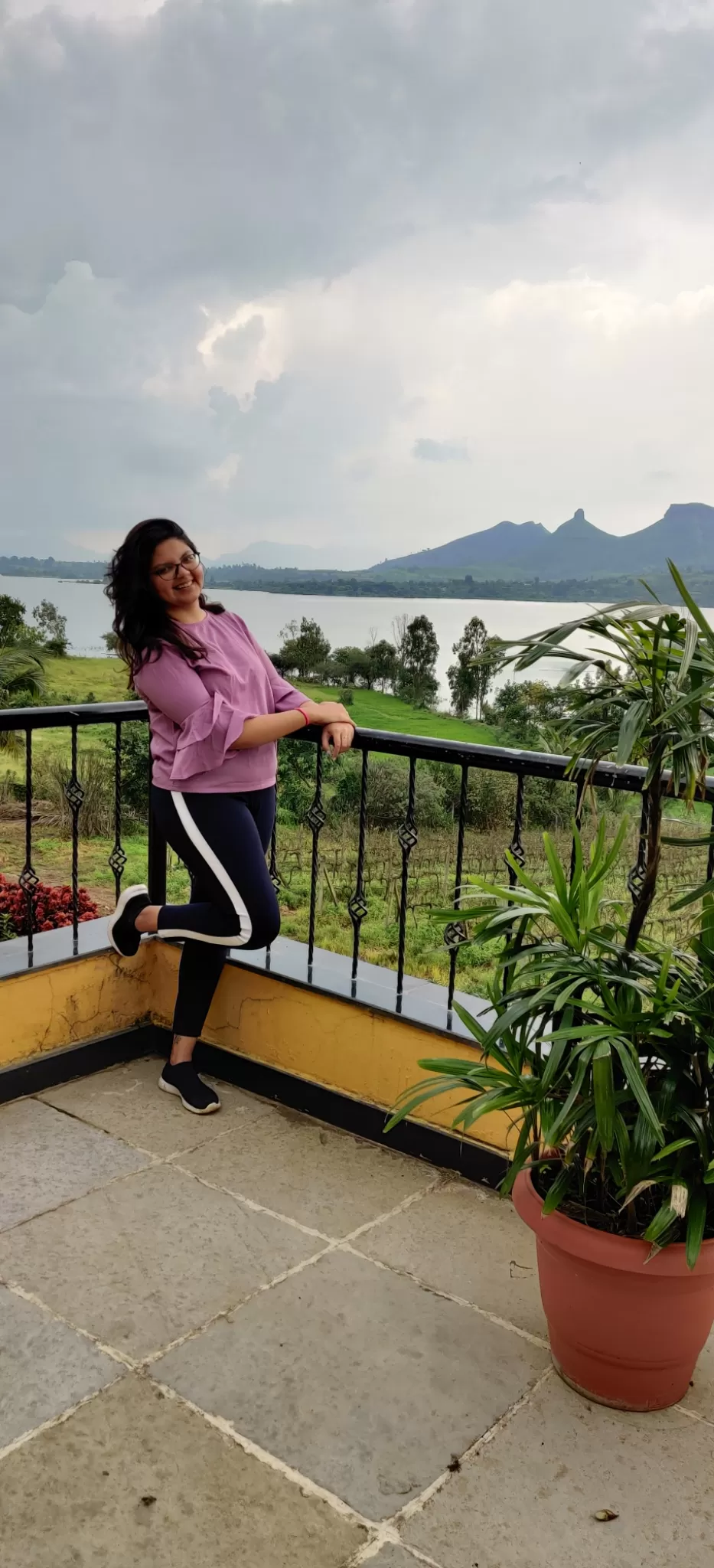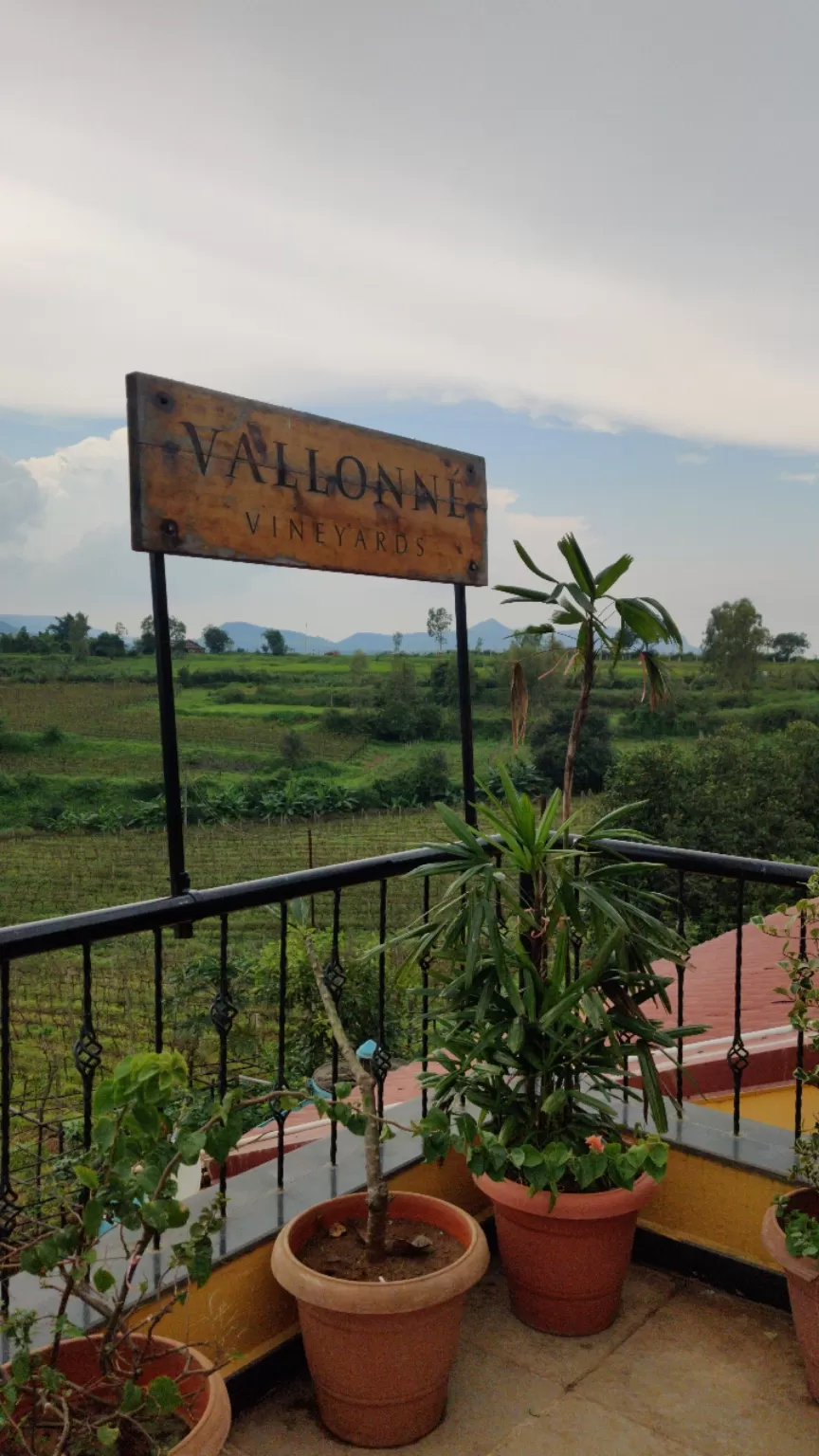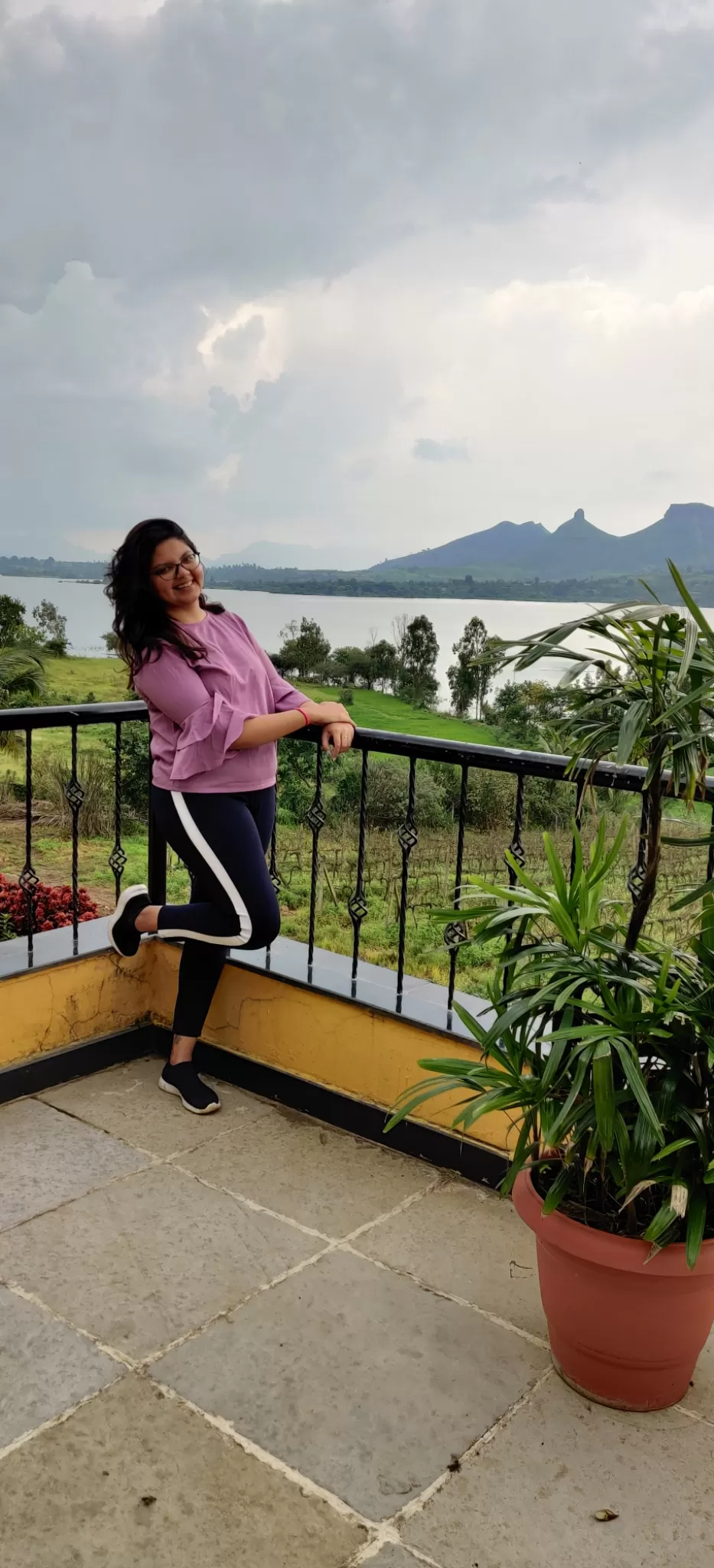 River No 8- Kundalika River- Another Dam which is a quick drive away from Mumbai is Bhira Dam. Its situated on the Kundalika River and is really pretty. Its just 3 hours drive from Mumbai. The famous Kolad River rafting happens on this river only when the dam water is released. There are multiple camping locations around this reservoir and Kolad camping site. After rains, there is also Devkund trek near this location.
How to Reach- A quick drive on old Mumbai - Pune highway towards Pali and then to Bhira Power Plant. Its a short hike towards the damn from the power plant
How Many Days - A day trip is good too for a picnic...If you want to go for longer then you need to carry all arrangements as there are no hotels nearby only some village shacks.
Where To Stay. Best is to stay around Kolad if you are looking for amenities. For rustic camping experience, Bhira is perfect.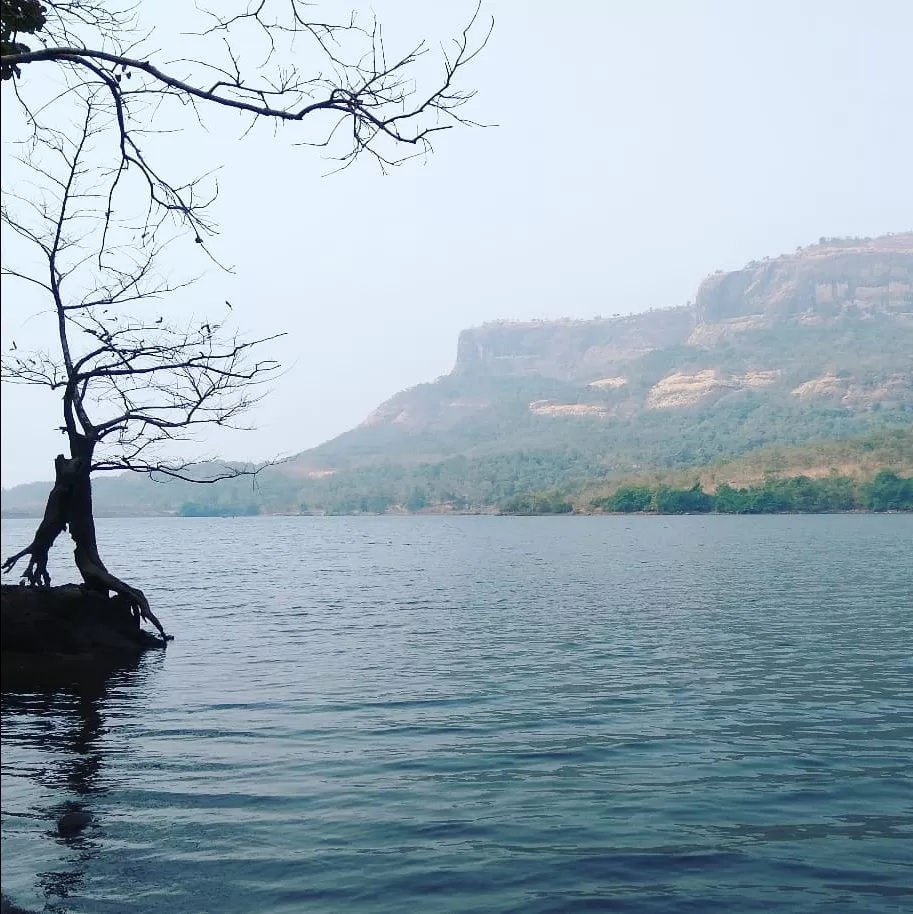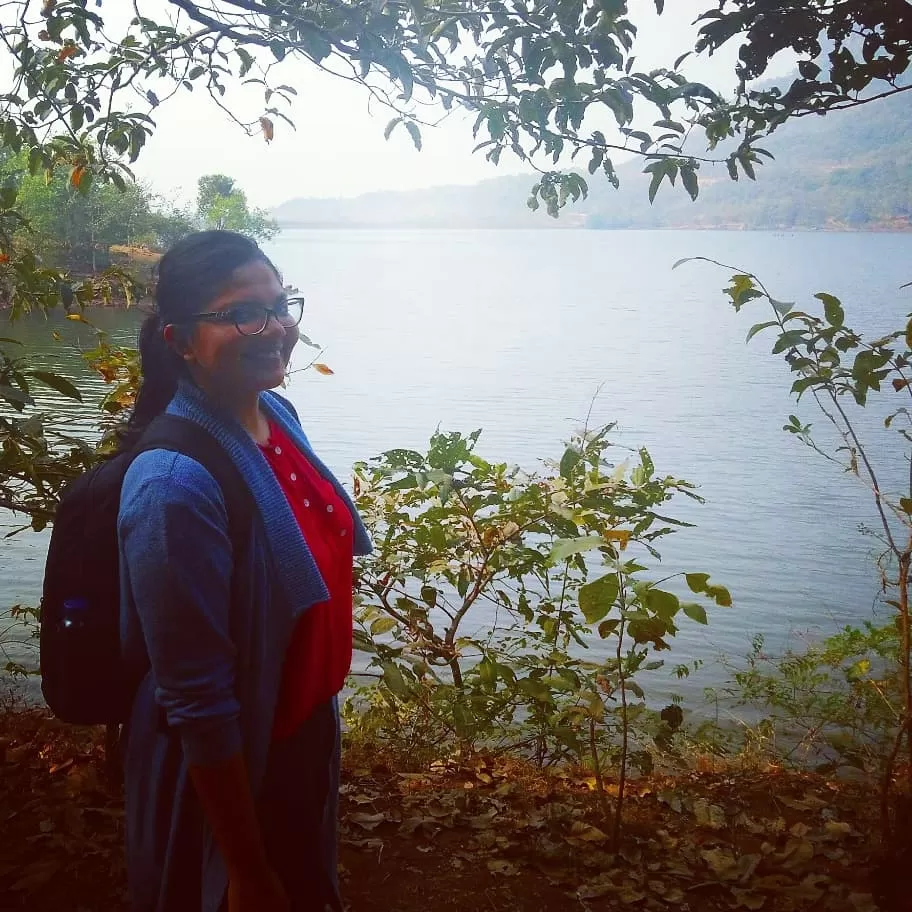 River No 9- Koyna River
This one is a little long drive from Mumbai but a really beautiful camping spot. This was one of my first trekking and camping experience 5 years back. Just feel in love with the experience. You can either do an overnight journey to reach the riverside or leave very early in the morning and reach by noon. There is a boat that takes you on the other side of the River for Vasota Fort Trek. Its a 30 min boat ride but super scenic. If you are not interested in trekking you can just chill around the Riverside as well and set camp. You need to fetch for your own wood to set the bon fire and cook some lip smacking food. Just hot water fr a cuppa maggie is also amazing here.
How To Reach - Its a 7 hour drive on the national Highway till Satara and then a detour towards Koyna River.
How Many Days- 1 Night 2 Days to spend at this location is good. If you opt for overnight travel then two nights for travel too
Where to Stay- Best is to set up a camp site. If you are looking out for stay options, MTDC and some more guest houses are there around Koyna too.