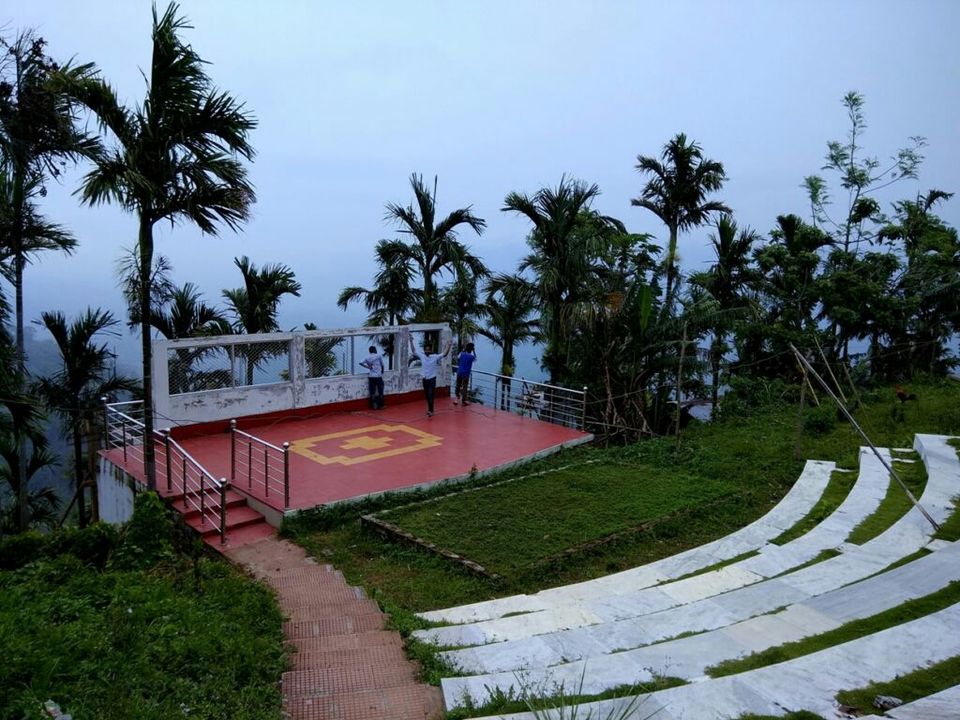 It's 09-May-2017. We are 6 buddies, now at Agartala railway station started our journey towards Jampui Hills.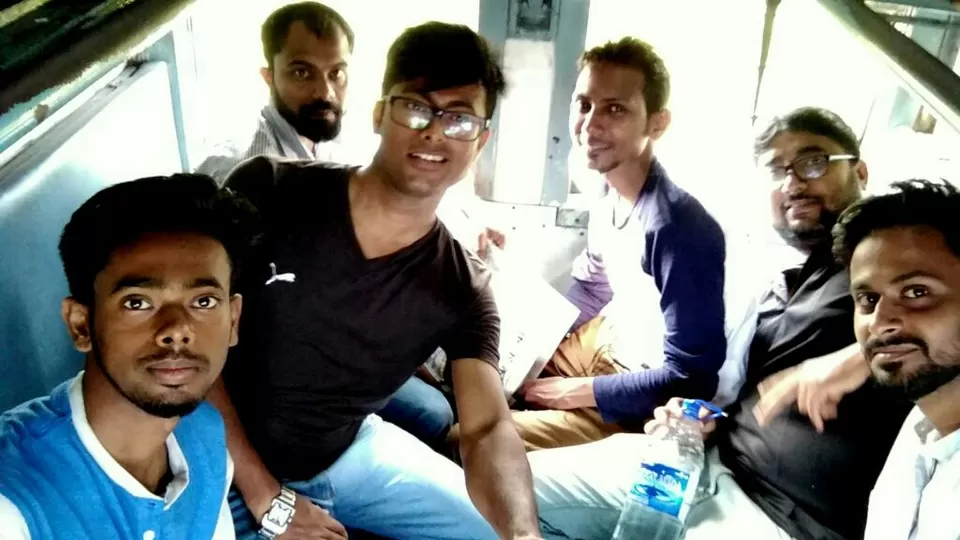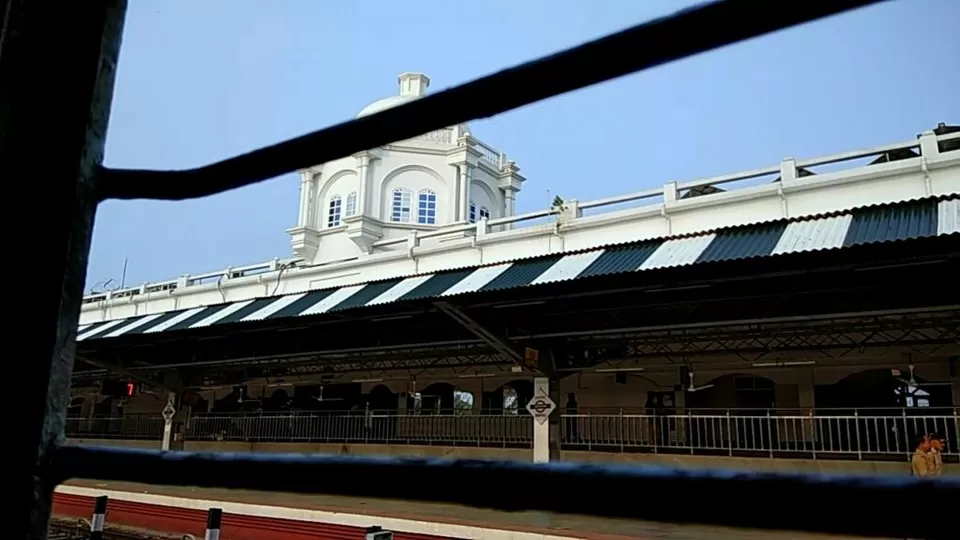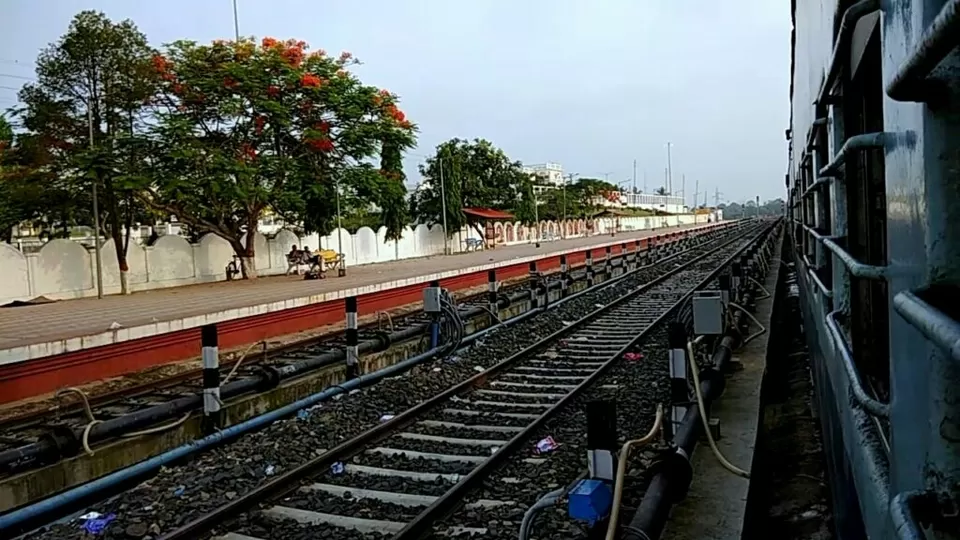 After approx 3 hours we have reached Pencharthal railway station from where we have taken our prebooked Sumo in which we were headed towards Damchara bazaar (1 hour) which is located near Mizoram border, there was a huge market also where we had our lunch at a small hotel. Lunch was good but the pork was too oily and spicy. We have entered a few steps to Mizoram by a bridge, but for the lack of time we have decided to turn back and head to our desatination.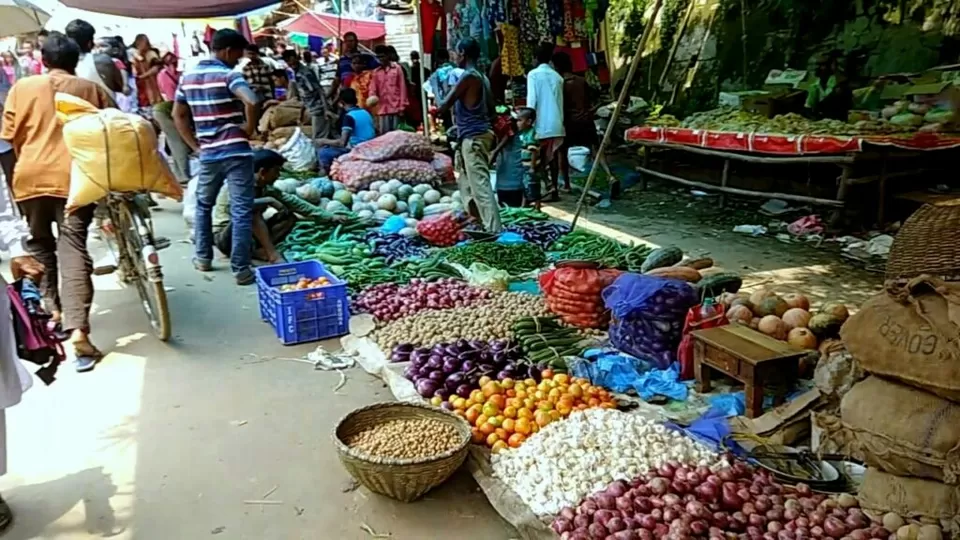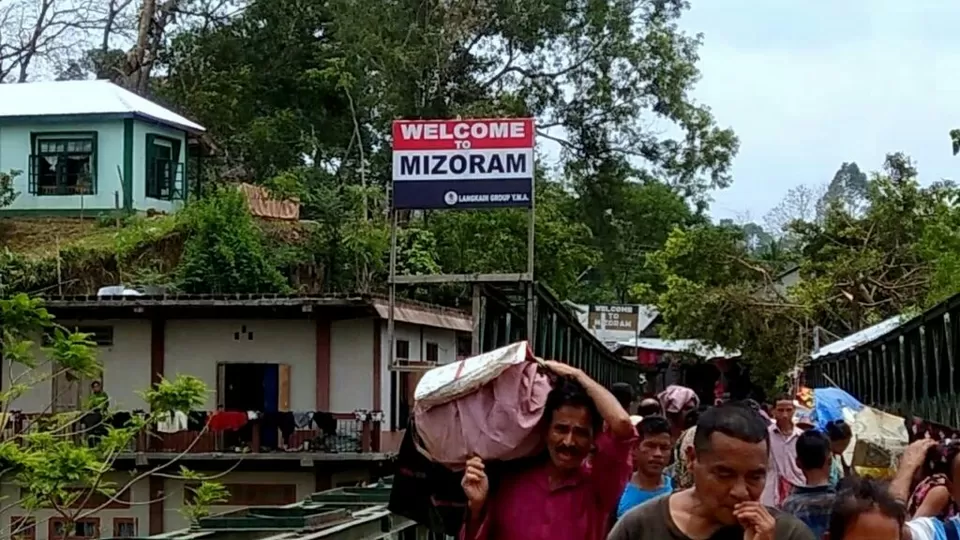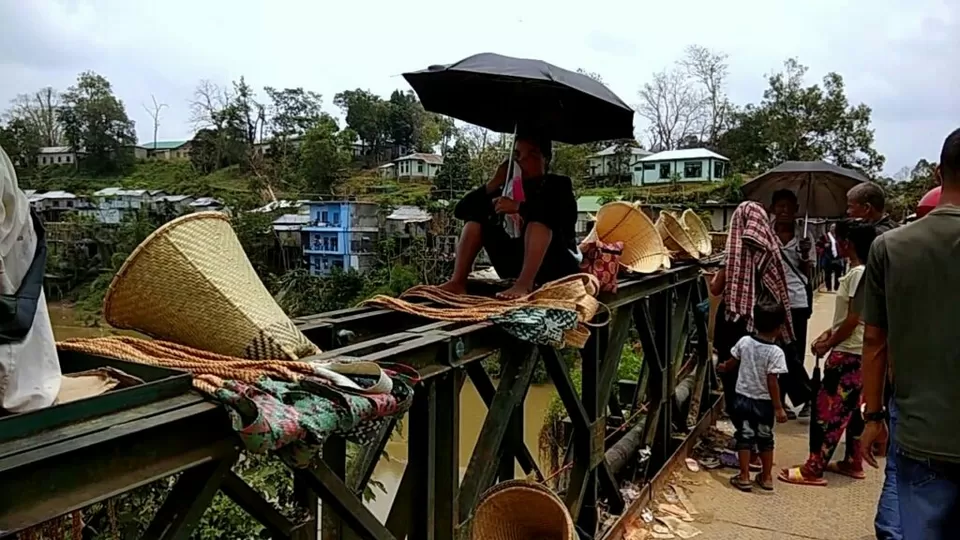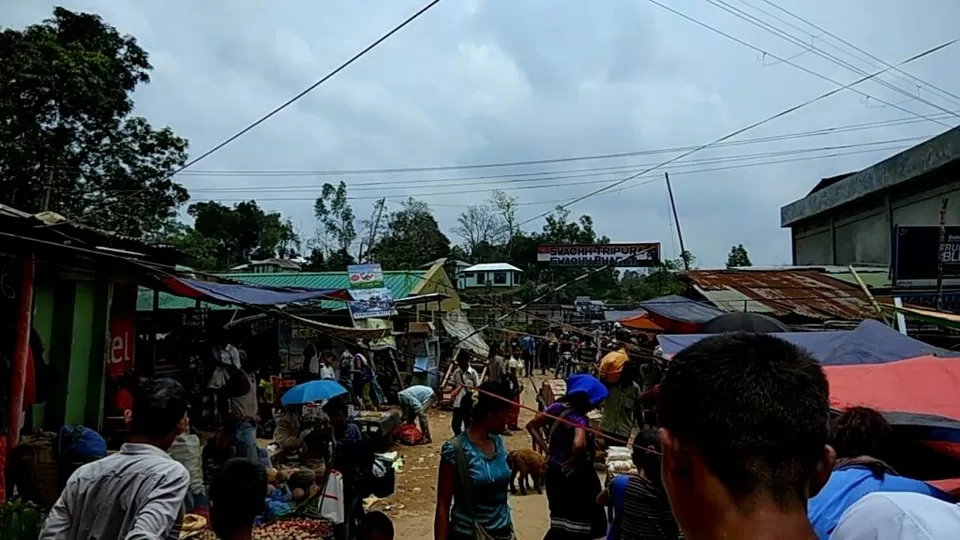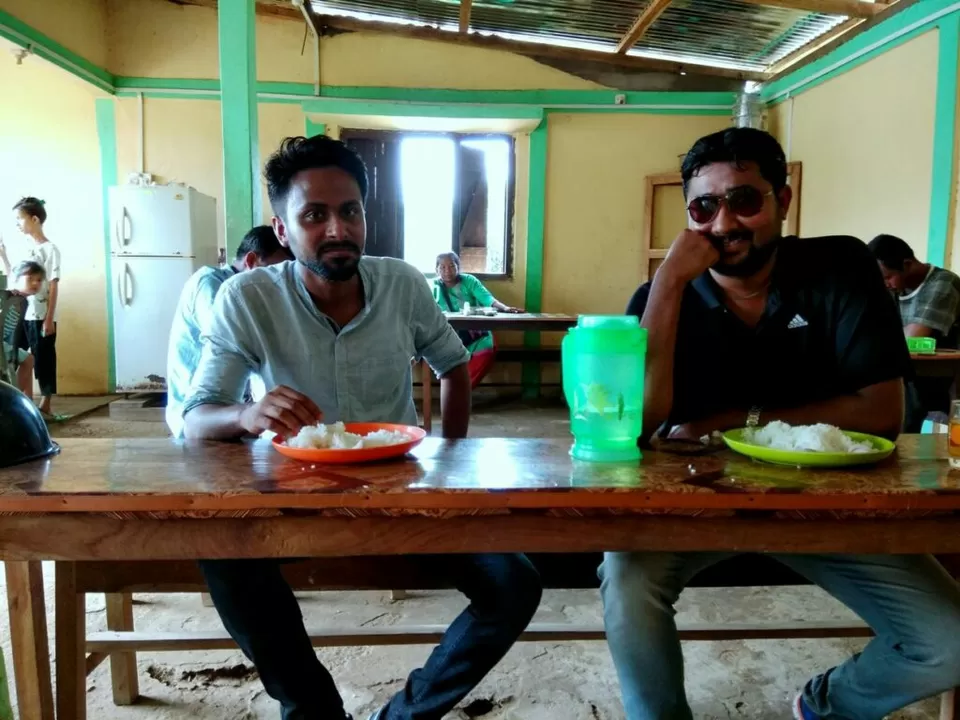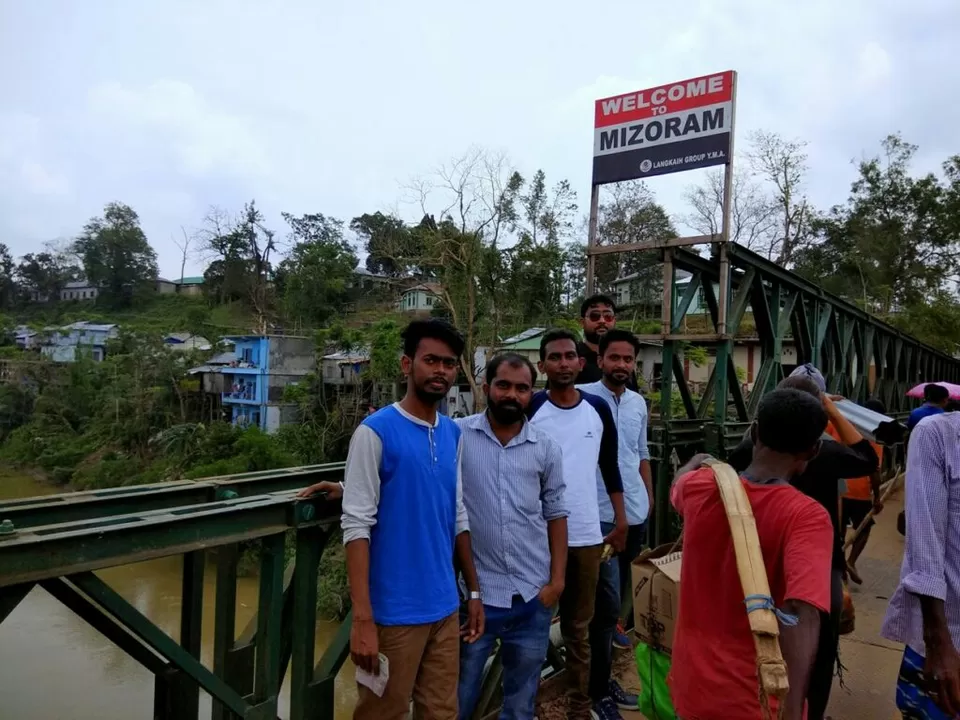 After having the lunch we have headed towards Jampui Hills. It took above 2 hour to reach there. On the way we have stopped like 3 or 4 times to take selfies and also pics of surrounded natural views – jungle / mountains. Believe me, it was breathtaking and the all of the road we enjoyed the scenic view of Jampui Hills region.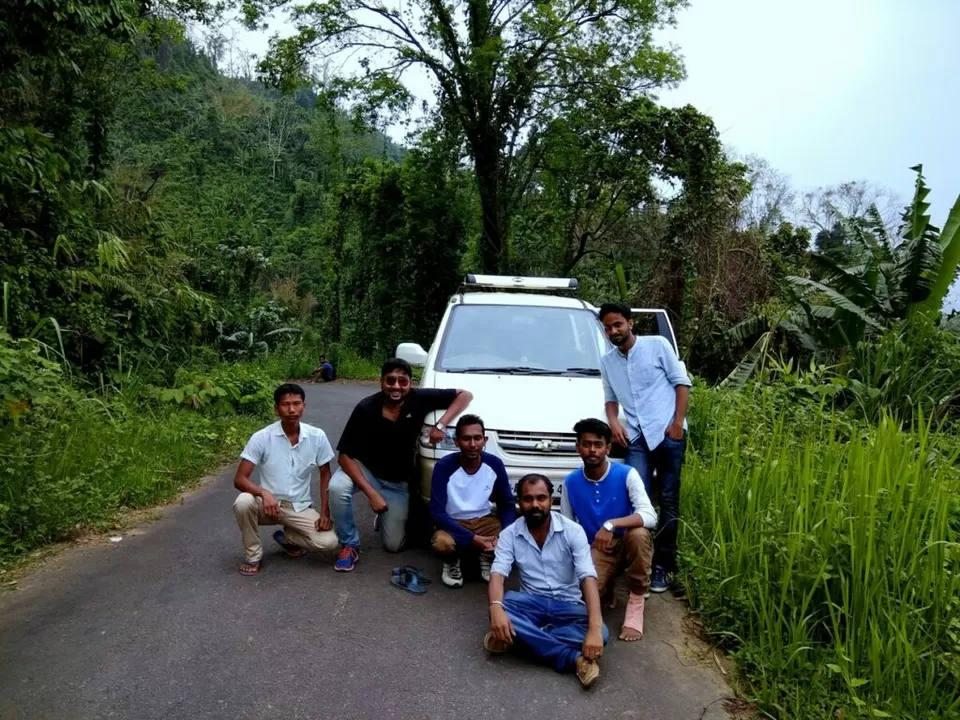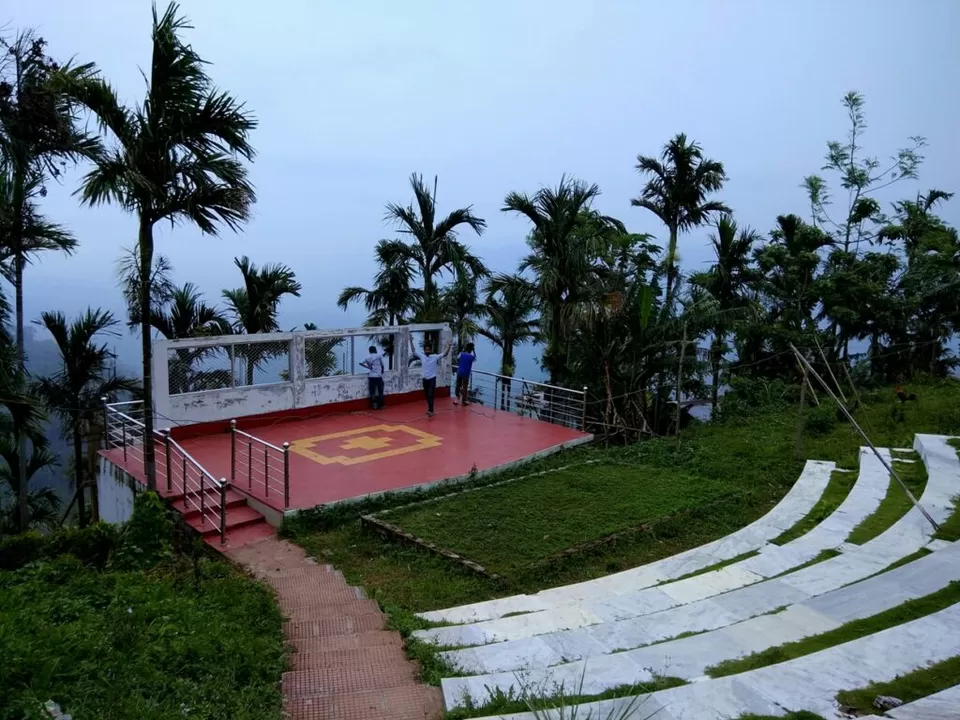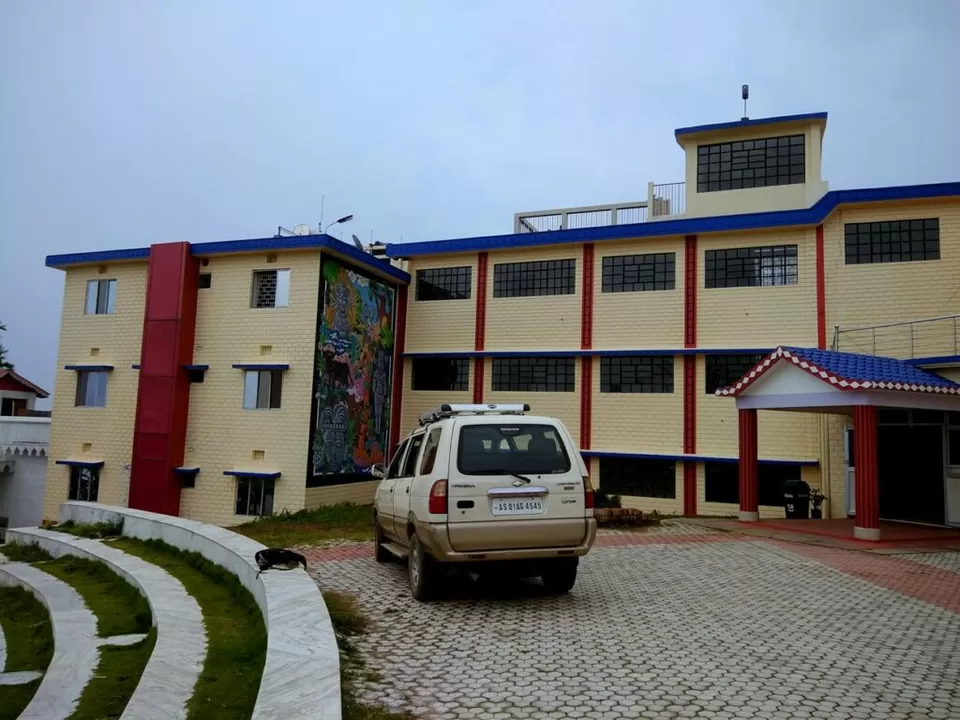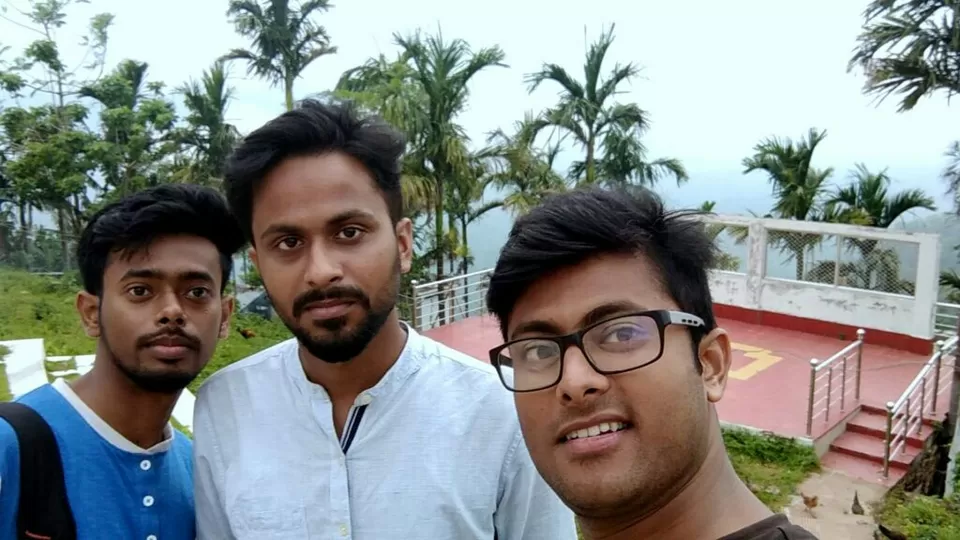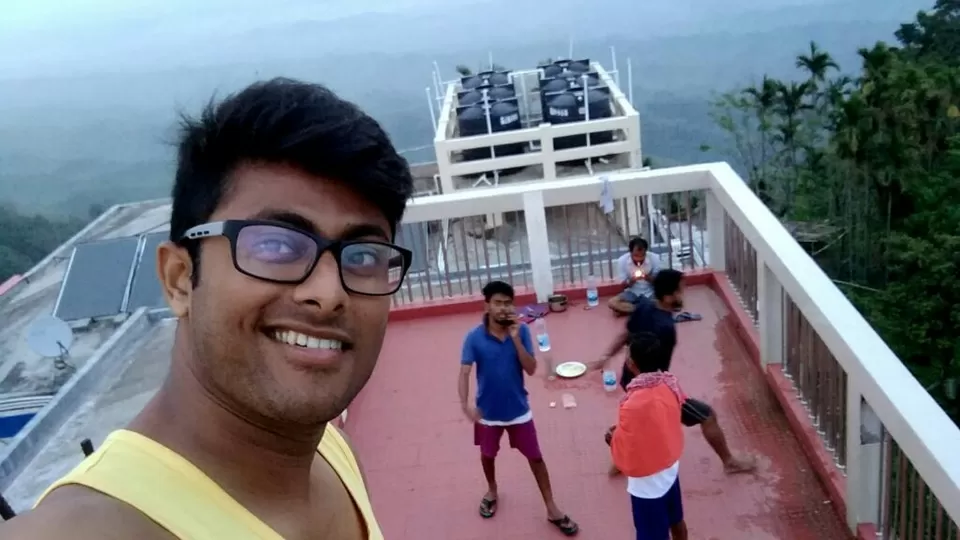 After more than 2 hours we have reached to our Lodge i.e. Eden Lodge – Tripura Tourism. We were quite surprised to see that beautiful block of building in that hilly jungle area. At Rs 800 / night two rooms were booked for us. Rooms are really clean and tidy. there was 3 beds in one room with ofcourse a big bathroom. Really, I was very happy that after so much journey I can sleep tonight peacefully. But as the sun was going out the view from the rooftop of our Lodge took us to a another level of satisfaction. After reading to this point you can think that the whole journey centered to this part of the day. You should come here to have a look at clouds beneath you and they are like flattering on the hills. Feel the cold breeze flowing by you.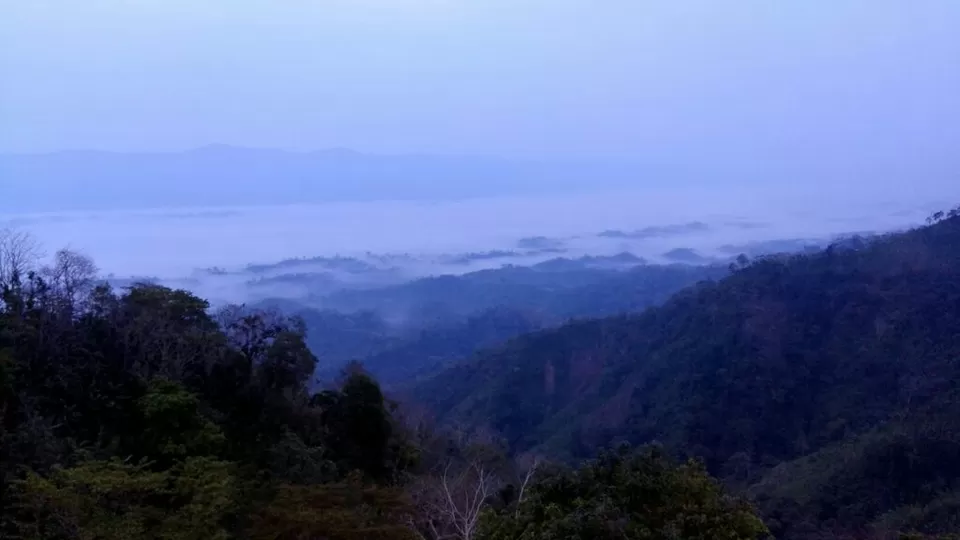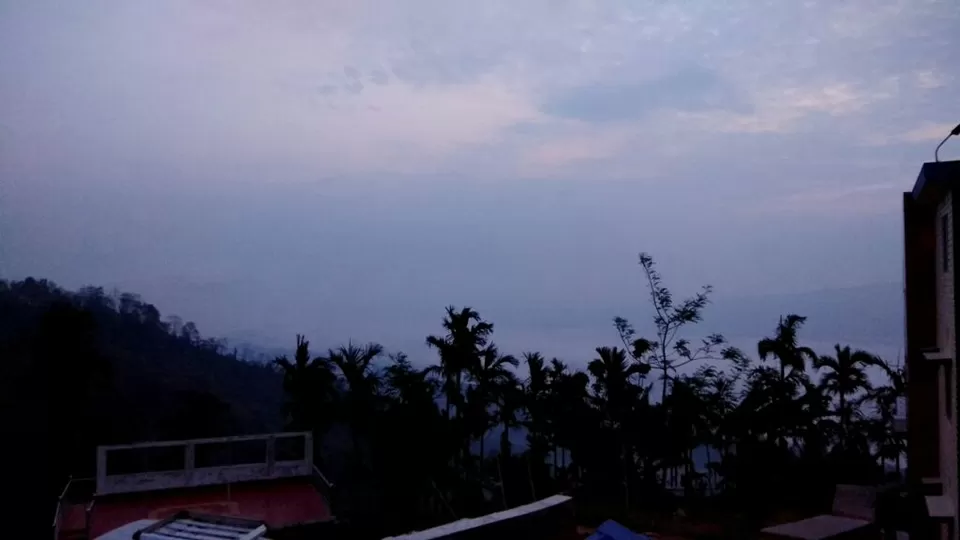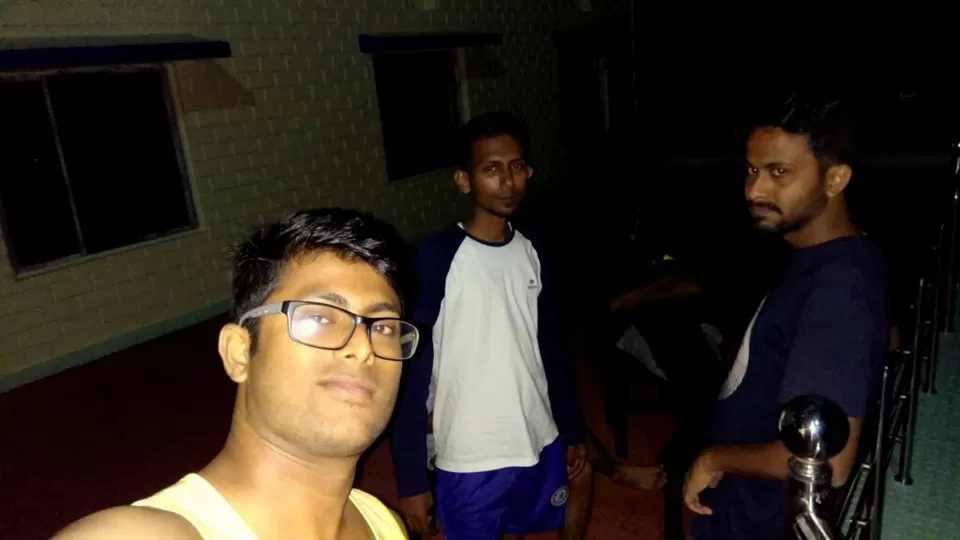 We had our dinner which we had to order twice because we have ordered 6 meals but they have given 4 meals, for that we have waited like 1 hour to get those remaining 2 meals. But the meal was good. After having some seriously fun gossip we were not able to see each other as we are freaking sleepy. So, we just fell on bed. Good Night ! After morning we were ready for Betling shib (3,081 ft) – The Highest Peak of tripura. So, after all the payment settlement to the lodge we took some snaps and headed towards Betling Shib (1 hours). We went there, but we have disappointed to see nothing but a peak surrounded by mighty jungle. Though it was a nice experience to reach there but I think, due to lack of maintenance it had became like this. But there is a Watch Tower on which you can go up by taking stairs. From there you can view the whole hill range. Not that bad ! There was also a prayer hall & a small burial place which has been well maintained. Respect ! Peace !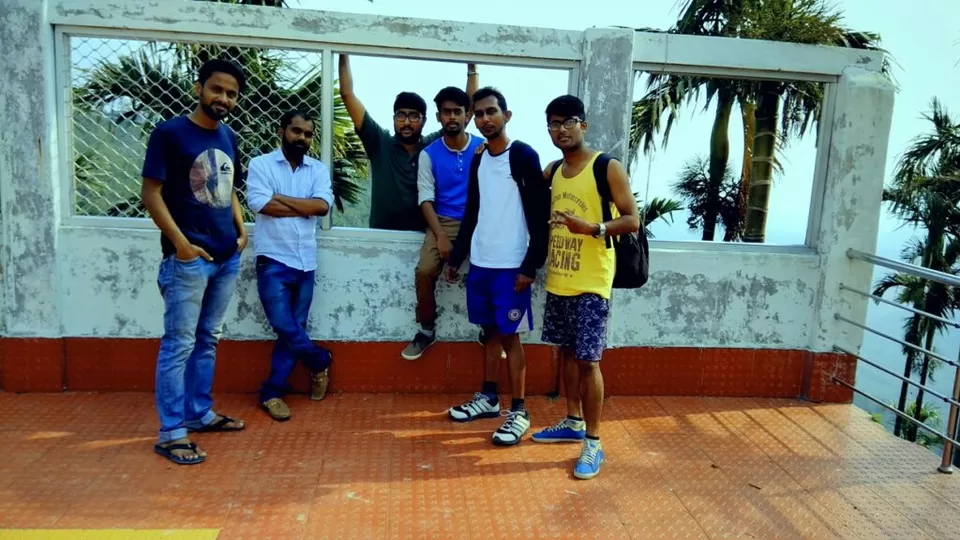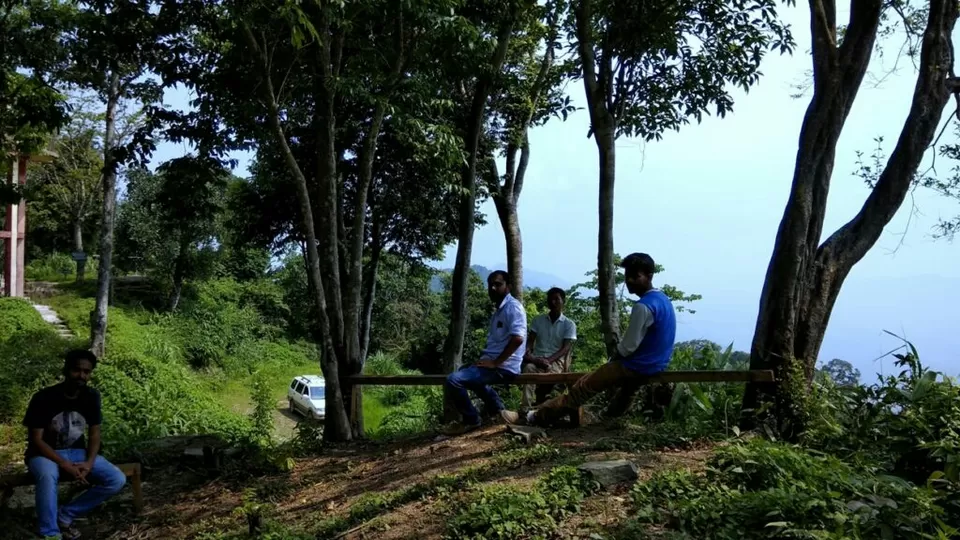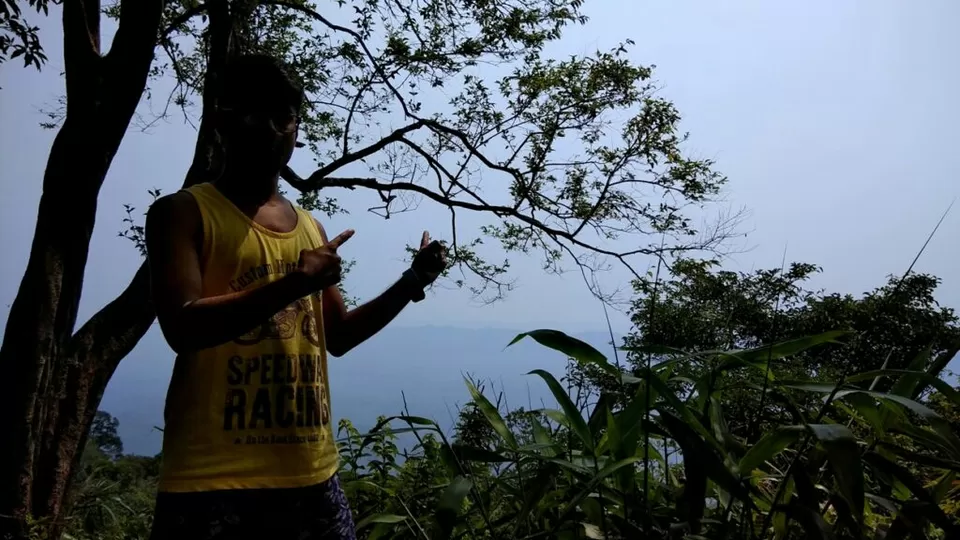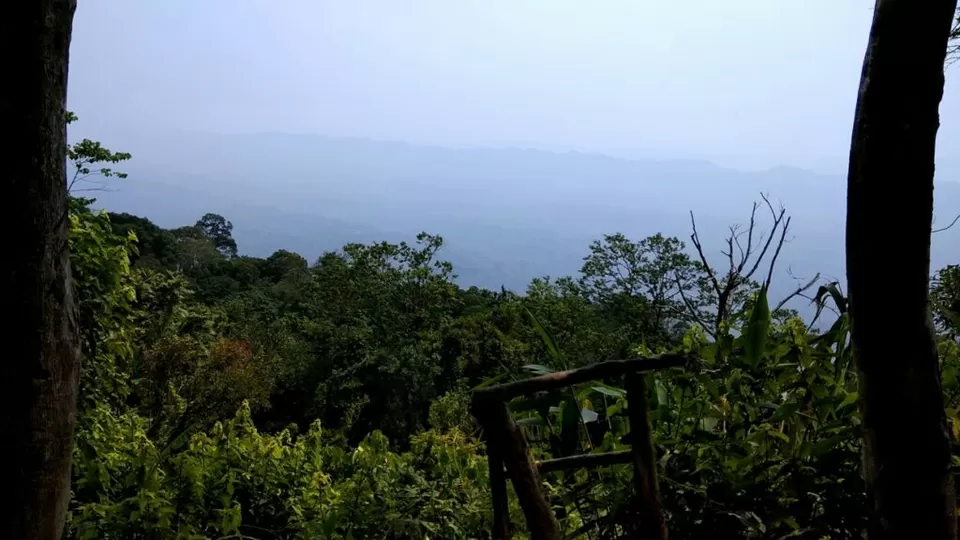 After having some well spent time at Betling Shib we finally decided to head back to pencharthal railway station from where we will take our train to return to agartala. But last but not the least, on the way our driver told us that there is small waterfall a where we can take a bath if we want. So, how can we miss that ! After spending some at that waterfall, on the way to railway station we stopped for a small break – tea/coffee/maggie. The shopkeeper was very good and cute too.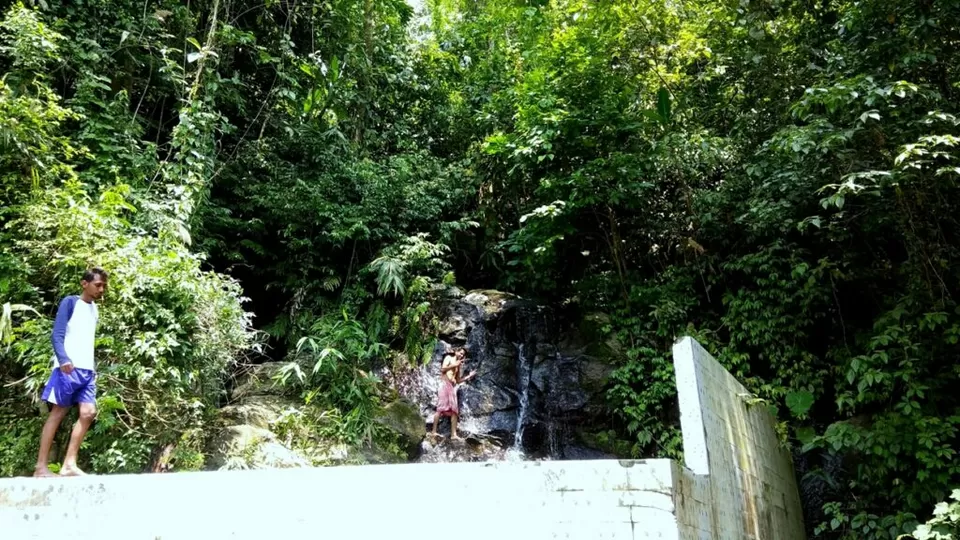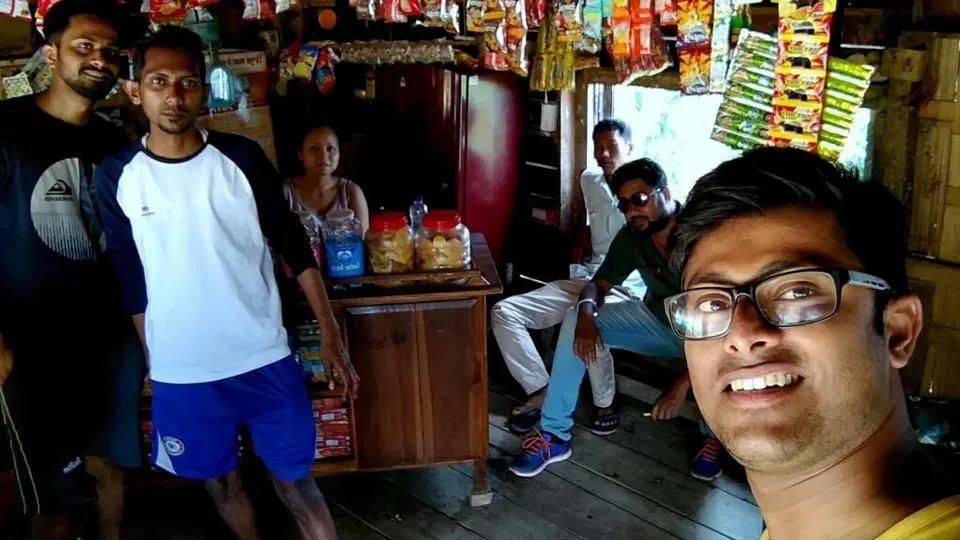 So, we are thinking about having another trip to Jampui Hills, but not on train. we love bikes !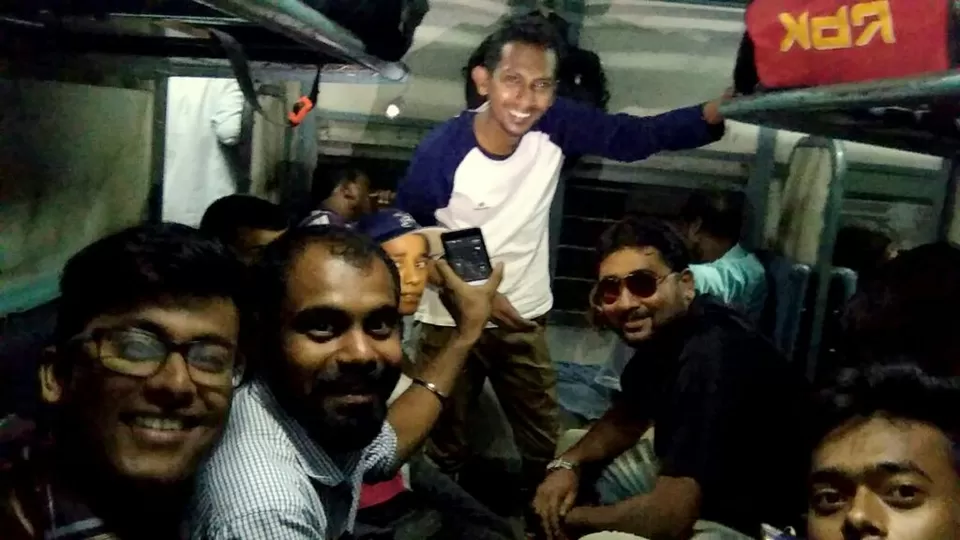 #travelstories #travelnortheast #jampuihills #triptonortheast #tripcommunity #travelindia #agartalatojampuihills #tripuratourism #vanghmun #betlingchhip #tripuravlogger