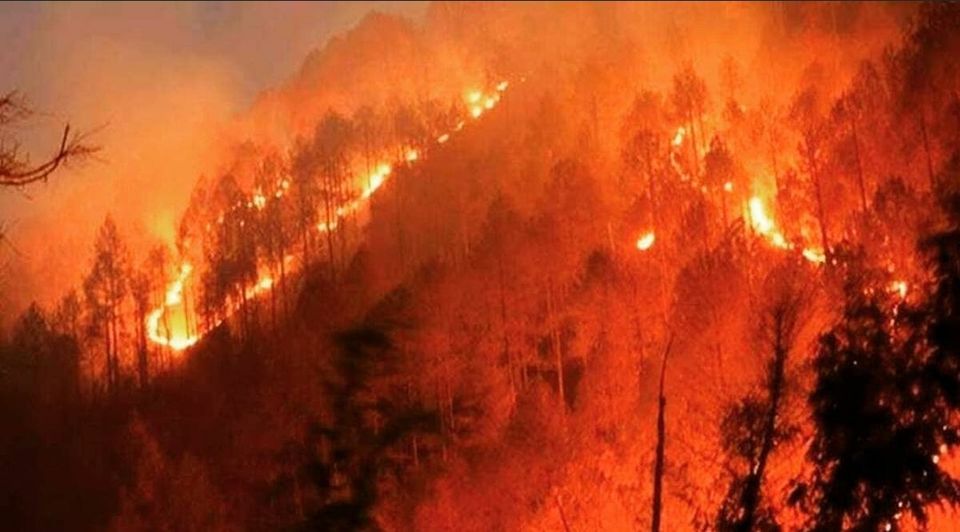 There has been a series of many forest fires in India. Mizoram forest fires is a recent addition to the unfortunate incidents. It is disheartening to see the damage this episode has caused and is continuing to do so. Sources have to say that the forest fires in Mizoram have impacted as many as ten village council areas in the town and three rural development blocks in Lawngtlai district. We are unlikely to hear any good news any soon as the fire is only causing more damage as the days are passing by.
Steps taken to put the forest fire under control
Assam Rifles and Border Security Force personnel are assisting the firemen to save the village from the fire. Local volunteers have also come forward to do their bit in solving the crisis. Due to their efforts, some Villages are now secure. But there are still several other settlements that are vulnerable.
The Ministry of Defense is trying its best to stop the city from getting damaged any further. They tweeted on Sunday: "On the requisition of the State Government of Mizoram, @IAF_MCC is deploying two Mi-17V5 helicopters, equipped with Bambi Bucket, to douse the major fire in Lunglei district and adjoining areas.
The district administration has deployed Officials and immediate relief supplies for the villages. Also, so far, there are no reports of any damage to humans or any worrisome destruction to their properties. But, if the fire is not stopped any sooner, things might turn ugly in no time.
Let's pray things get better with every passing day and that no harm is caused to any human life.
Ready to travel for free? Earn credits and redeem them on Tripoto's weekend getaways, hotel stays and vacation packages!
Explore the best of travel inspiration on Tripoto Instagram!