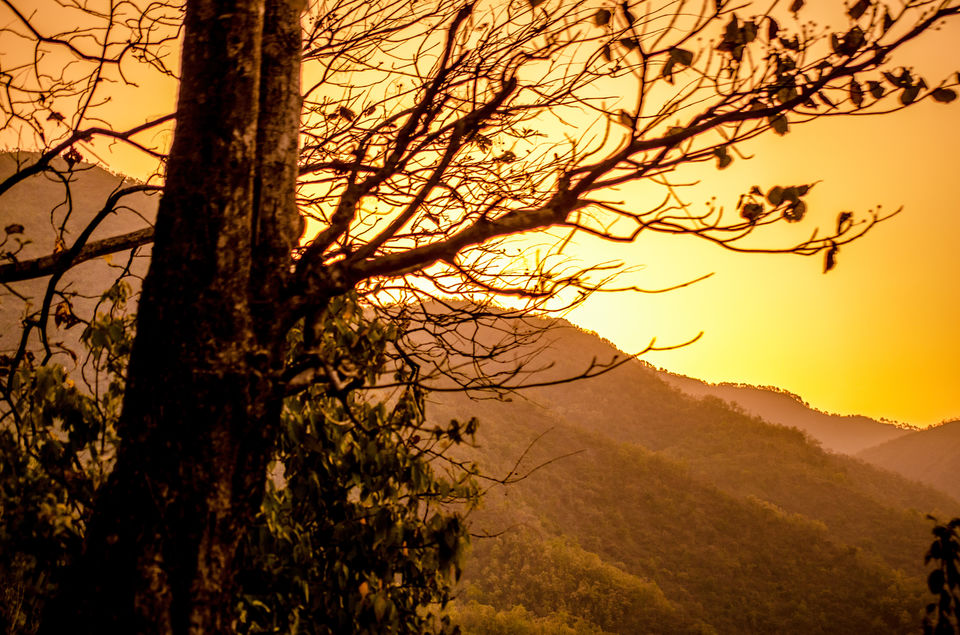 A place of meditative calmness and complete tranquillity, where the Himalayas unravels all its beauty. In the lap of nature enriched with diverse flora and fauna, the palette of Kausani is vibrant with a tint of every hue - the stretched green, the far away blue ranges, the red-soiled grounds with green lawns and grey streets, & the crowning silvery picks that dazzles like a silver string and beyond all of this is the vast sky which itself is a blend of many colours.
It is almost in the summit region, which is less populated and will allow you your time to spend amidst nature. And in contemplation too, you will get awestruck with the view - specially of the mountain picks - the Panchachulli - the glorious silvery string hung in clouds that reflects the tinged sky, against which it rises. The sky is also playful with colours depending on the mood - like in twilight hours it gets purplish, while in dawn it turns orange, while sunny it is flirty with light & shade and when cloudy it is dark with mist.
How to travel - One has an option for Taking up your own vehicle while they are coming from their cities, Roads are pretty much good for the travel. From Delhi, Kausani is at a distance of ~560Km. However, to enjoy the trip and have less of stress, we travelled via Railways till Kathgodam and Hired a Sedan for the next 3 days costing us about 6000Rs for the whole travel . Driver doubled up as guide for the various places we visited. Having a vehicle at your disposal, allows you to visit a number of distant places, Mukteshwar being one of the nicest places, if you can buy in a day or two. Nice person all in all, Contact Details: Shivraj Negi, 9411773931, 99716955252, shivraj.negi317@gmail.com
There are sightseeing one can visit from here like Baijanath temple, Anasakti asram (in the main spot only a few feet down), falls and caves, the tea estate, the hand-loom and cottage industry and some temples like Someshwar (a bit away from the spot) which I enjoyed much in my monsoon trip.