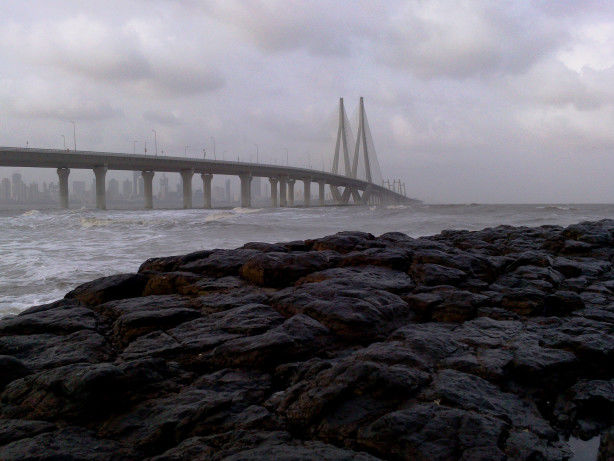 Img: Link
I have never liked the idea of Mumbai streets. A crowded, crammed city with too many human bodies is not my idea of happiness. The quest for fame and stinking wealth at the cost of my peace of mind seems like a terrible bargain. Moreover, I hate the idea of paying a fortune for a roof over my head. Mumbai is not the place for me, I thought.
To be honest, Delhi has spoiled me in many ways. I am accustomed to spacious streets hemmed by greenery and an air conditioned metro that runs with clockwork precision. So when work took me to Mumbai, I wasn't expecting much.
After a tiring day of work, I went to Carter Road for shawarmas. Succulent pieces of meat and plenty of cheese wrapped up in bread. Who can resist such a thing?
Life on Mumbai streets: Carter Road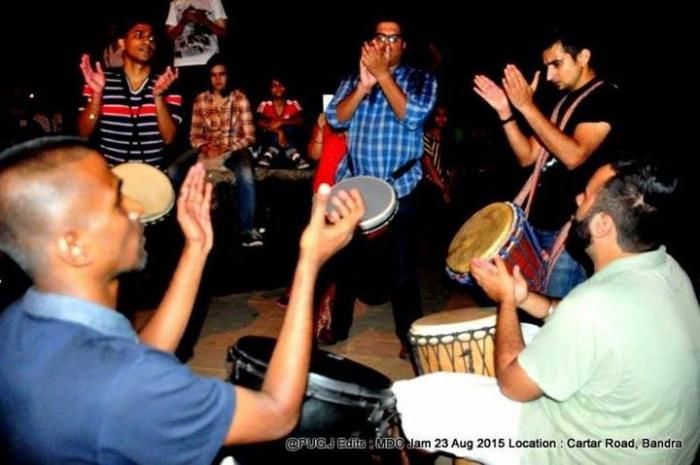 Img: Link
They have a beautiful promenade and a buzzing market nearby. Mumbai's young and restless flock to it like moth to flame. After another round of shawarma, one satisfied my hunger but not my desire, I left for Bandstand.
It was an odd choice. The market and promenade had all the buzz anyone could hope for, but I wanted to step away from Mumbai streets and be close to the waves, to hear them, to feel them. There is no arguing with a stubborn writer.
It was beautiful to just sit there, next to the ocean and watch airplanes disappear behind the clouds, almost like magic. The wind and waves had a hypnotic effect on me. Words and feelings, that I didn't know existed revealed themselves on paper. One of the charms of an ocean is that you can sit next to it, and it offers you solace.
Love on the rocks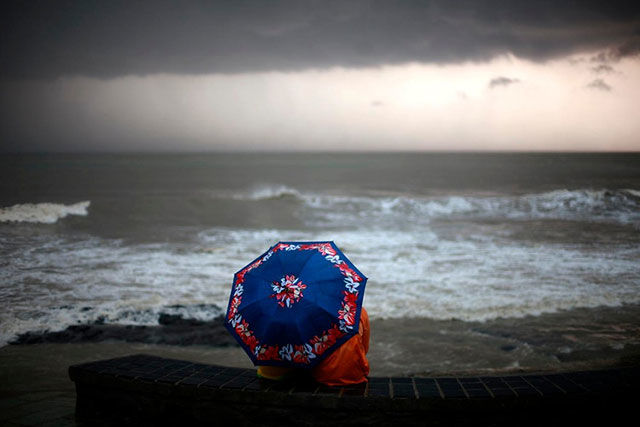 Img: link
Couples hide in dark corners, near rocks. They are almost embarrassed of love on Mumbai streets. I wonder if there is a better approach. Why not light up the space and celebrate love? I mean, what's there to hide?
I don't know if I would kiss my girlfriend in a place like this. It's too open, too public. But then again, I am in love with words. I sat there and poured my heart out on a piece of paper. Is that any less intimate?
It didn't matter that I sat on an uncomfortable rock in a dusty place. It didn't matter that there were all kinds of people around me. In fact, it doesn't matter who you are with or where you are. It is your state of mind that makes all the difference.
I came across a beautiful girl carrying flowers. Our eyes met for a moment and there was a moment of pause, something unsaid between us. I so wished she had bought those flowers for me. Alas, it wasn't to be.
Parsi Bhonu food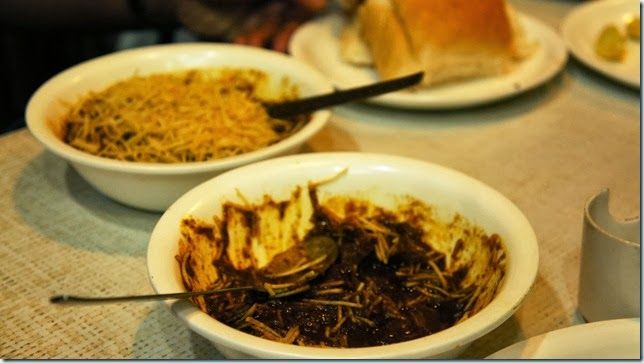 Img: Link
I had heard so much about Parsi food in Mumbai that I just had to try it. I went to an old, rundown café, Ashmit's snack shack. It was a hole in a wall kind of operation with bland plastic chairs and bamboo shoots for a wall. The café had refused to change in an ever changing world. I liked its stubbornness and promise of authenticity. These qualities are so rare in our world.
Two lovely Parsi ladies sat next to me and eyed me and my ntoebook with suspicion. I wonder what they thought of a Punjabi writer boy, giving up chole bature, for Parsi bhonu food.
Soon, I was going to board a plane, up in the sky, high above the ocean. My love stories never do last. I have been married to Delhi for years now. It's too early for a divorce, but I would certainly like an affair with Mumbai streets.
Frequent Searches Leading To This Page:-
Mumbai street food near me, Mumbai street shopping places, Mumbai street food at night, Mumbai street food photography