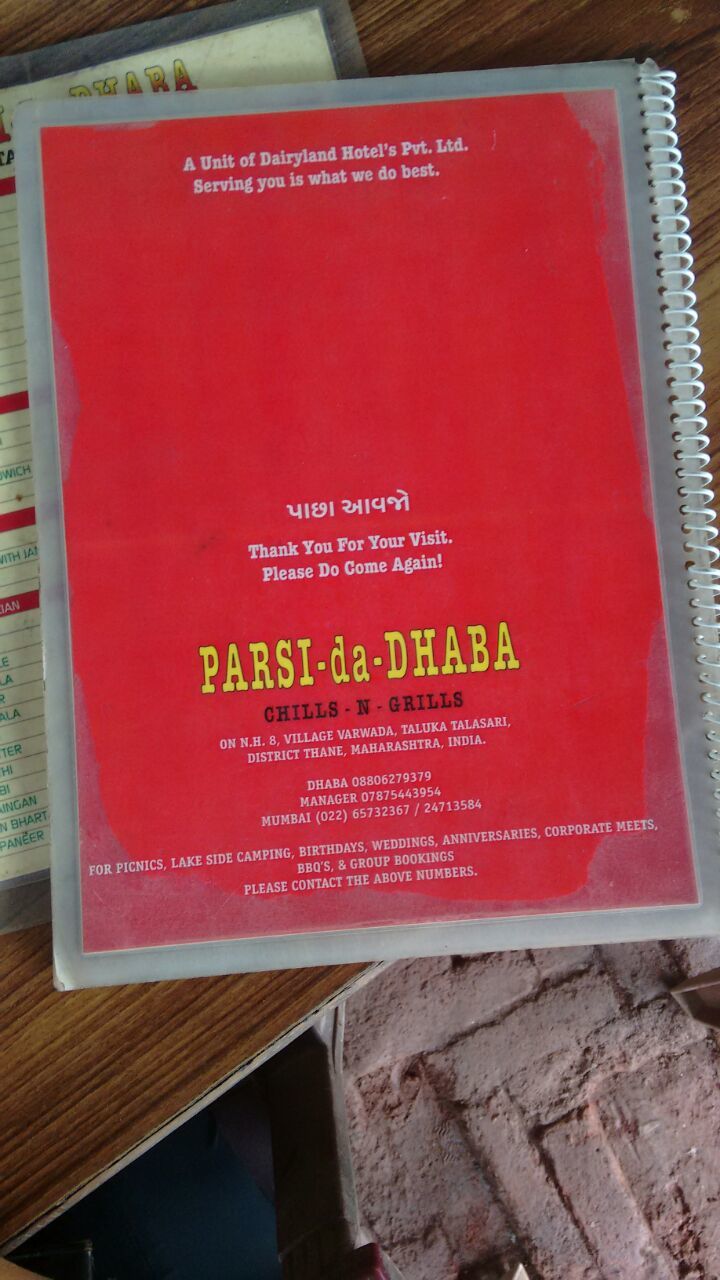 Being a hard core foodie and a super travel enthusiast, exploring new flavours and new lands is what keeps me excited about life.
From the traditional home made Thupka in Ladakh to deep fried Squids in Goa to "Dal Baati and Churma Laddoo" in Rajasthan, I enjoy experimenting with cuisines.
Have relished it ….and at times hated it as well………….but one thing's for sure………always enjoyed the experiments thoroughly!
Over time have come to realize what a special place food holds in building unforgettable memories and would thus share through this blog some "Unmissables" for foodies on a road trip on one of the busiest Highways ……NH8 ( Specifically between Vadodara and Mumbai).
The two "Unmissables"I talk about are in the order of my personal preference beginning with my personal "Absolutely Unmissable". Of course there are plenty run of the mill options on the way ….but I would be talking about two unique yummy options belonging to two different cuisines.
The Location: Its around 21 kms after Vapi towards Mumbai. If you are travelling from Vadodara to Mumbai……its comes on your left in the middle of nowhere on a beautiful patch on this route surrounded by hills. Just before you reach you would see two dhabas on the left "Apex" and "Aroma". You see them?...... it's time to slow down and take the first opportunity to get onto the service road.
Parsi Da Dhaba is a "MUST" stop……………especially if you are a non vegetarian! Patrani Macchi, Masala na Chap, Marghina Farcha, Bombil fry……….the mouthwatering list just goes on!!
The first time I ended up here was by sheer coincidence while on a road trip with my husband to Mahabaleshwar from Vadodara. In fact, it was an amusing huge board saying "The King of Batatawada lives here"that slowed us down and Parsi DaDhaba coincidentally turned out to be its nextdoor neighbor.
As we walked in, the rustic ambience seemed to be quite welcoming. It's an open air eating place with thatched roof huts under the shade of mango trees. I fell in love with this place even before experiencing the bursting Parsi flavours…..and that's because of its interesting Menu Card - An authentic Parsi menu with mouth watering description of each item on the list written an anecdote or story weaved around it. The last two pages of the menu ensure that you are kept adequately amused when you wait for your order to arrive….as you have a good laugh while you read through the eccentricities of Parsis listed here by a Parsi himself……….I must say an extremely amusing read!!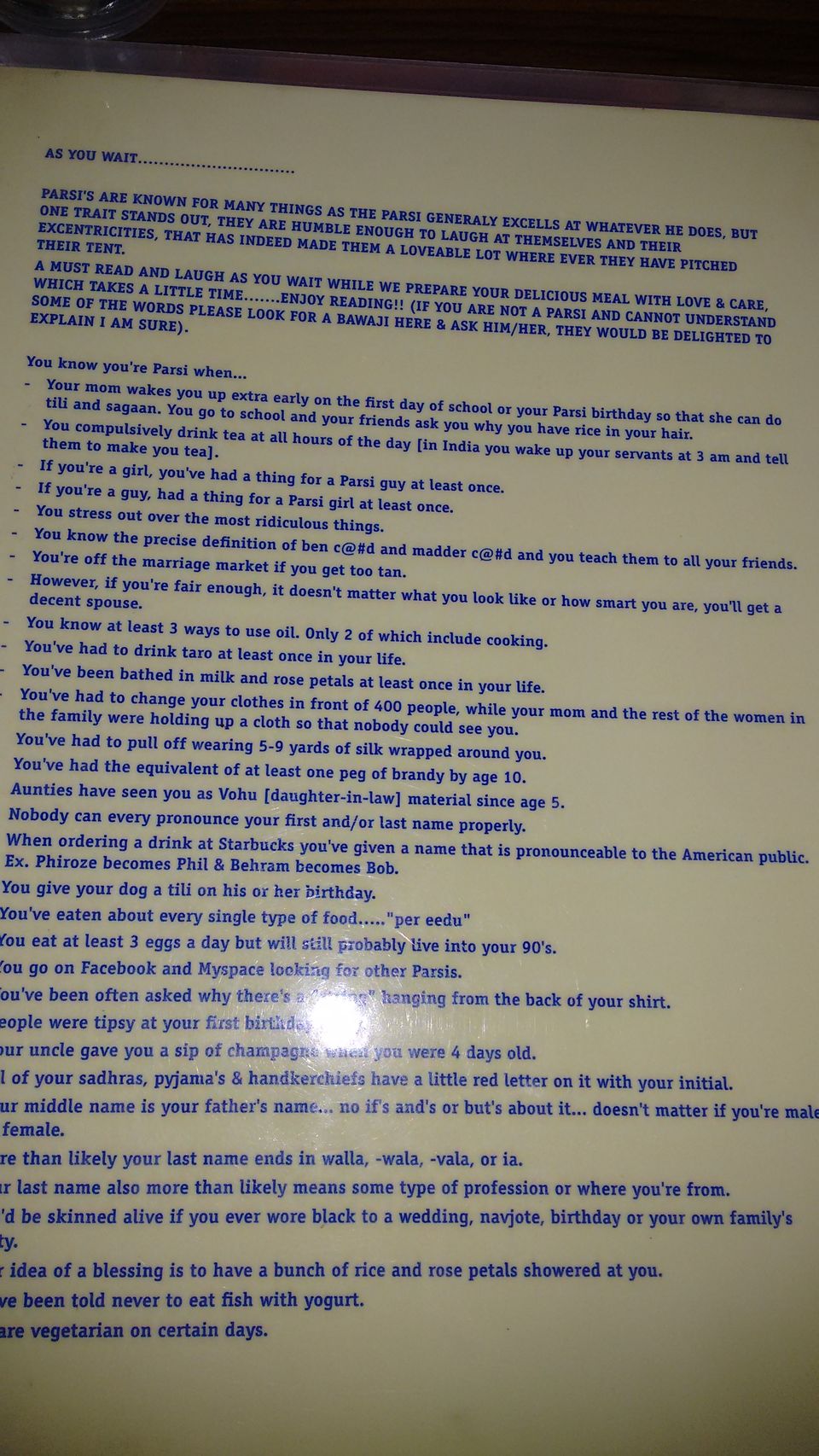 Of course for nonvegetarians this place is no less than a Gastronomical Delight but they do have a separate standard Menu for vegetarians as well…..which says "Vegetarian Menu…..if you insist"! So vegetarians….please don't expect anything extraordinary!
Have tried quite a few things here as have been here 5 times in less than a year now since we discovered it ( In fact a couple of times have travelled in the wrong direction for 25+ kms just to eat here).
What I relished the most out of all I have tried though were…….
Marghina Farcha – Hmmmmm…..to describe it simply…..Parsi Style KFC Chicken Drumsticks
Reshmi Kabab served with curd rice………sounded quite an awkward combination but turned out to be nothing short of heavenly!!
Parsi Style Chicken Kababs ( You get 2 yummycutlet sized ones in 60 bucks)
Bombil Fry ( Crisply fried Bombay duck fish)
Doodh puff………..a milk drink…….in fact a glass full of vanilla flavoured creamy foam…. A Parsi Speciality
And ofcourse how could we miss "Lagannu custard" a dessert you would find in every Parsi wedding.
Overall the No.1 "Unmissable" for me on NH8!!
If I am asked to rate the whole experience …….
Staff : Quick and courteous
Hygiene : Great for a roadside joint
Food : Awesome for a non vegetarian…..regular for a vegetarian. ( Has been awarded the Top road side dhaba by Times Food)
Overall Experience :To sum up….. for me it's like the Tajmahal Myth…..they say….if you turn and look back you are bound to come back……….Every time I stop at Parsi Da Dhaba I have my plans of "What I would have next time" ready….and yes…I do return!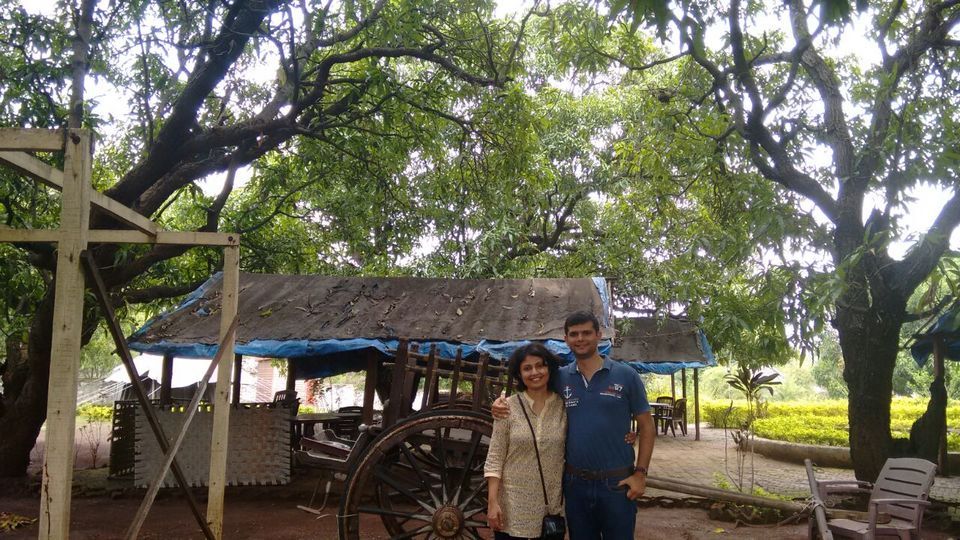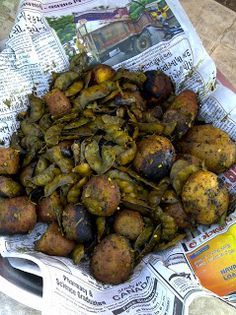 Every region has its own special winter food…..in Gujarat Undhiyu is the one. As we switch from Parsi cuisine to Gujarati….let me tell you……Undhiyu to a Gujarati is like Dhansak to a Parsi. And then there is something called MatlaUndhiyu.
Have lived all my life in Gujarat and have had Matla Undhiyu way too many times but had never even heard of this modified and more interesting version of the same till a few years back again on the NH8 while driving down to Kolhapur.
For those who have not even heard of "MatlaUndhiyu" ….its an earthern pot full of smoky baked vegetables such as brinjals, jacket potatoes, a green pod pulse called papdi, purple and yellow yam served with oil and chutneys given separately. The vegetables are baked in an earthern pot which is sealed with aromatic leaves and buried in a hole in the ground , covered with hay and cow dung cakes that are burnt for about 40 minutes. Umbadiyu is a bit different…..the difference being, the vegetables buried underground in an earthern pot are sprinkled with an array of spices.
As you drive on NH8….between Surat and Vapi you start noticing these small shacks with boards with "Umbadiyu" written in Gujarati on them ( Earlier used to see them only in winters….but have recently started seeing them all year round). The first time we stopped it was just out of curiosity. As we sat on a bench at the shack the owner of the shack quickly rushed to dig out an earthern pot to serve us…..
As the pot is placed on the table you can smell the aroma of earthy flavours coupled with a blend of spices which transforms the regular "MatlaUndhiyu" into a peppier and tastier dish and a perfect street food. The smoky, earthy aroma makes this dish absolutely irresistible!!!
A glass of Buttermilk goes perfectly well with "Umbadiyu", being a bit spicy. Although, people not comfortable with absolute street food may prefer to avoid it.
"Umbadiyu" or "Ubadiyu" as some people call, has to be eaten fresh…..just pulled out of the ground………..Have tried carrying it back home but the spices got too deep into the vegetables making it hotter and stronger on flavours which at times may not taste great.
Overall this street food is a perfect example of how the same dish transforms into an altogether new one as the culture changes just a few hundred kilometers apart.
So the next time you are on NH8 don't miss these "unmissables"! And every time you embark on journeys near or far…….don't just explore new places……..explore your taste buds as well…….Coz you would love the way food preserves memories for a lifetime!
Frequent Searches Leading To This Page:-
Best Tour Packages for Gujarat, Top Gujarat tour packages with price, Best Travel Packages for Gujarat, Best Gujarat Trip Packages, Gujarat Holiday Tour Packages, Places to Visit in Gujarat