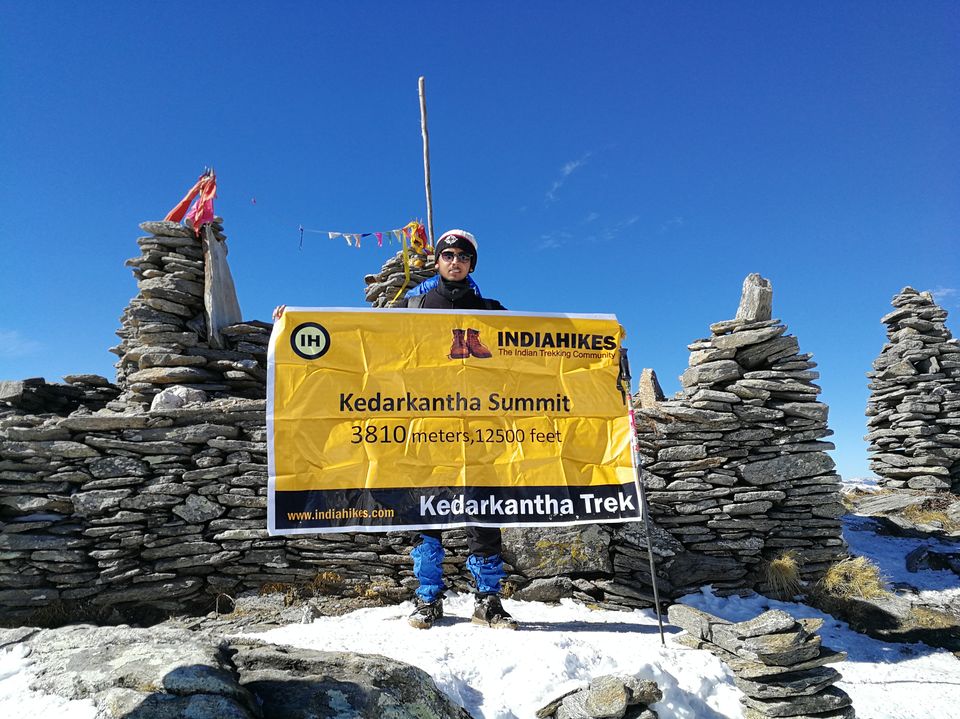 I TOOK UP A BIG TASK THIS TIME TO TAKE A SOLO TRIP ACROSS THE UTTARAKHAND REGION!,THOUGH I HAD DONE FEW TREKS EARLIER,I WAS EAGERLY WAITING FOR MY SNOW TREK!
ON THE FIRST DAY ,REPORTING WAS ATHE DEHRADUN RAILWAY STATION.I WENT ON TO DO THIS TREK THROUGH INDIAHIKES. WE WERE A GROUP OF 20 AND 5 IN EACH CAB,WHERE WE HAD TO REACH OUR BASE CAMP CALLED NAITWAR VIA MUSSORIE WHICH WAS A PIT STOP TO OUR BREAKFAST.THE VIEWS WERE REALLY GOOD THERE.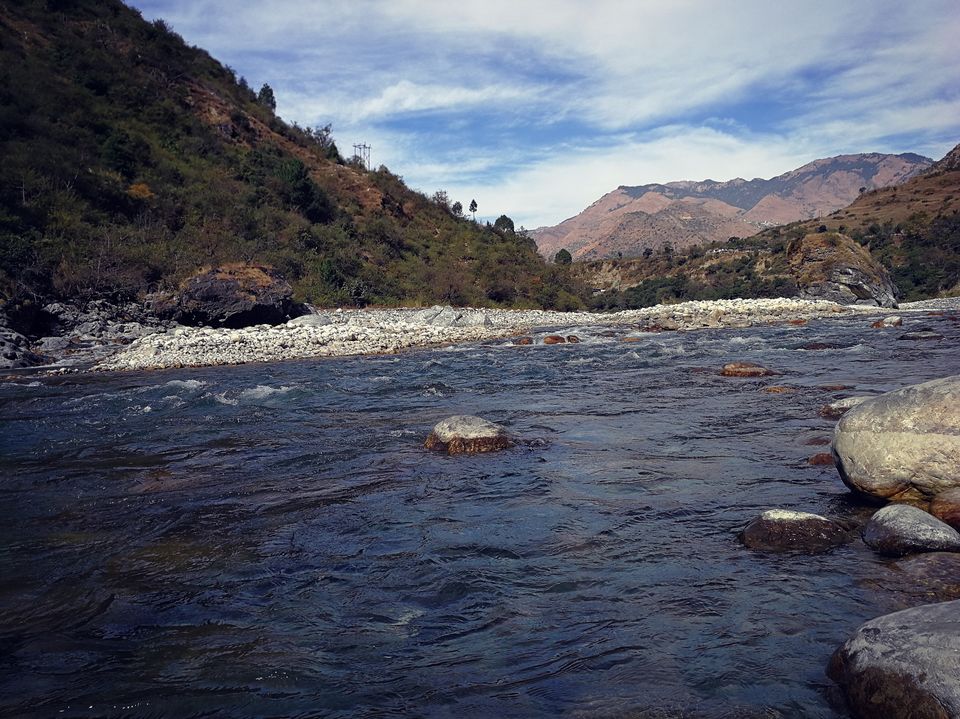 TO TRAVEL JUST AROUND 180 KMS IT TAKES US TO 10 HRS OF JOURNEY.THOUGH IT WAS A TOUGH TASK TO SIT AT ONE PLACE IT WAS REALLY GOOD.
WE REACHED THE BASE CAMP AROUND 5.30 IN THE EVENING.WE WERE AT A HEIGHT OF 5500 FT.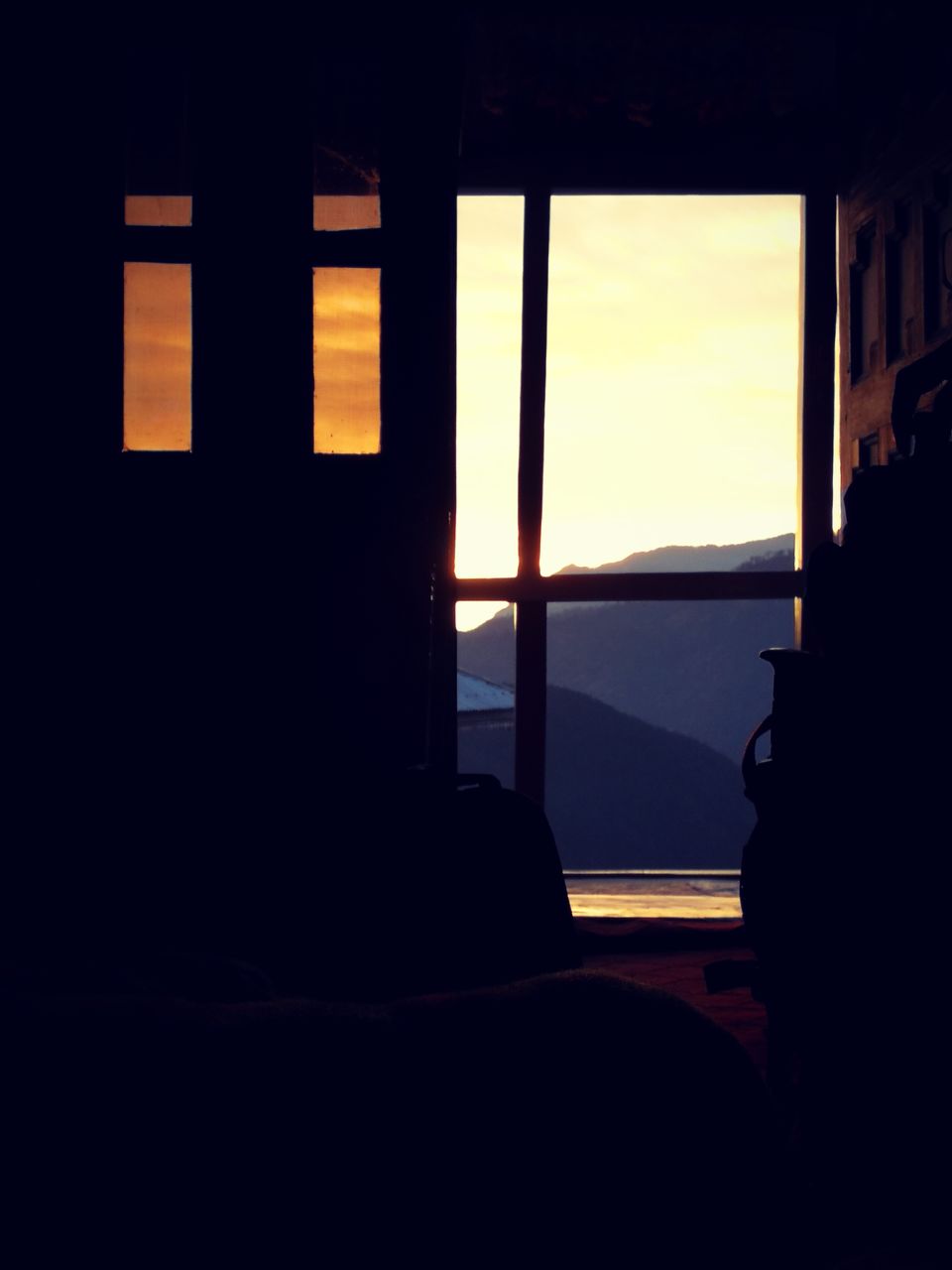 WE WERE WELCOMED WITH A DRINK AND FEW TIPS WERE GIVEN ABOUT THE TREK AND WE HAD TO RETURN BACK TO OUR ROOMS AS IT WAS FREEZING OUTSIDE.
On the second day we had to wake up at 6.am to have our black tea and breakfast and leave the base camp around 7.00 am
temperature was in minus.
we started our journey through a village and we reached the forest where it was fully covered with trees and bushes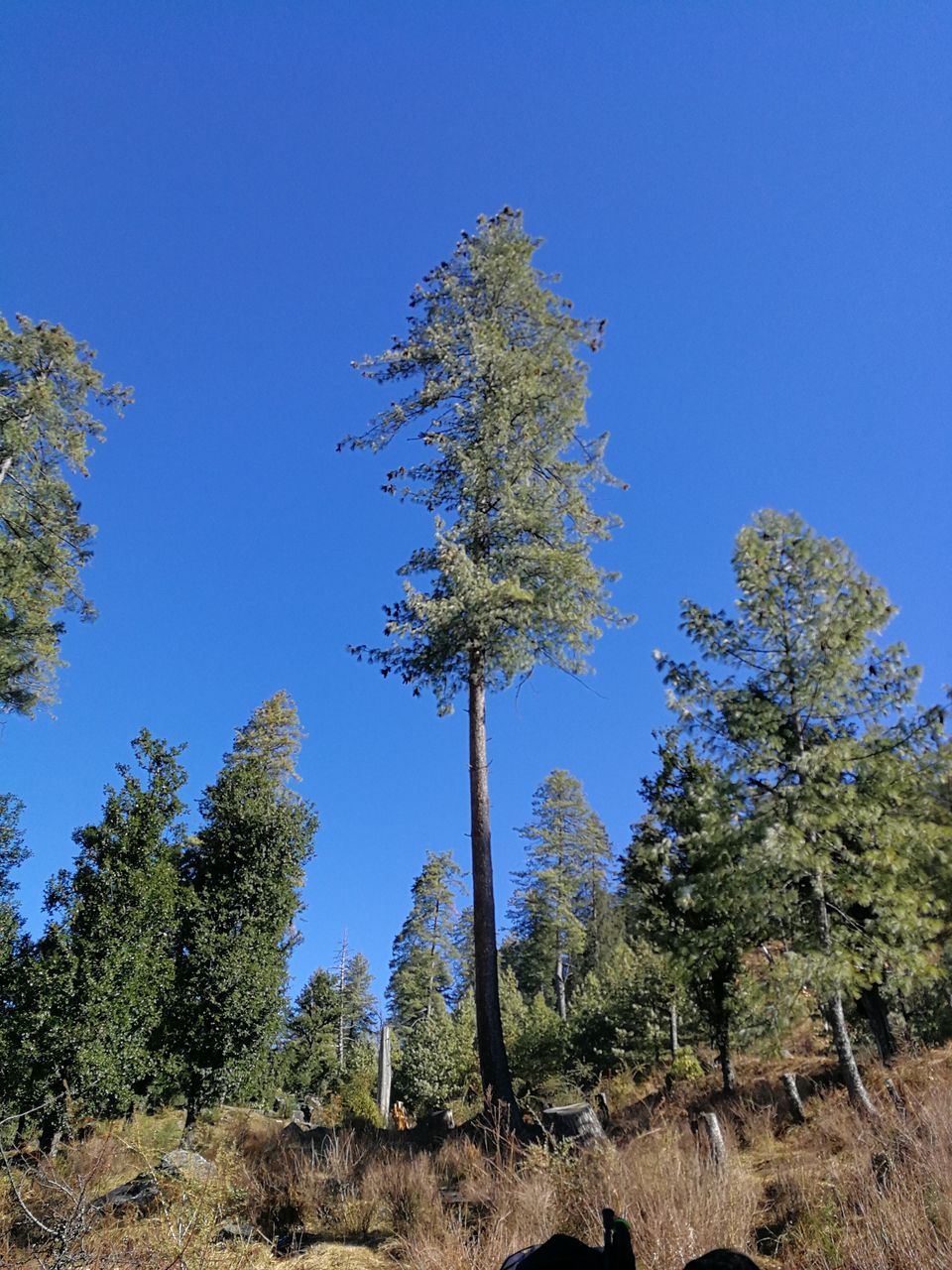 walkking through the path i found the first pearls of snow.i couldnt take my eyes off it ,started playing with for an hour,as it was my first touch of snow
phew! walking up to our first camp ,my eyes were fully covered with just white flakes and trees.we reached the camp as early as possible so we could get good amount of rest.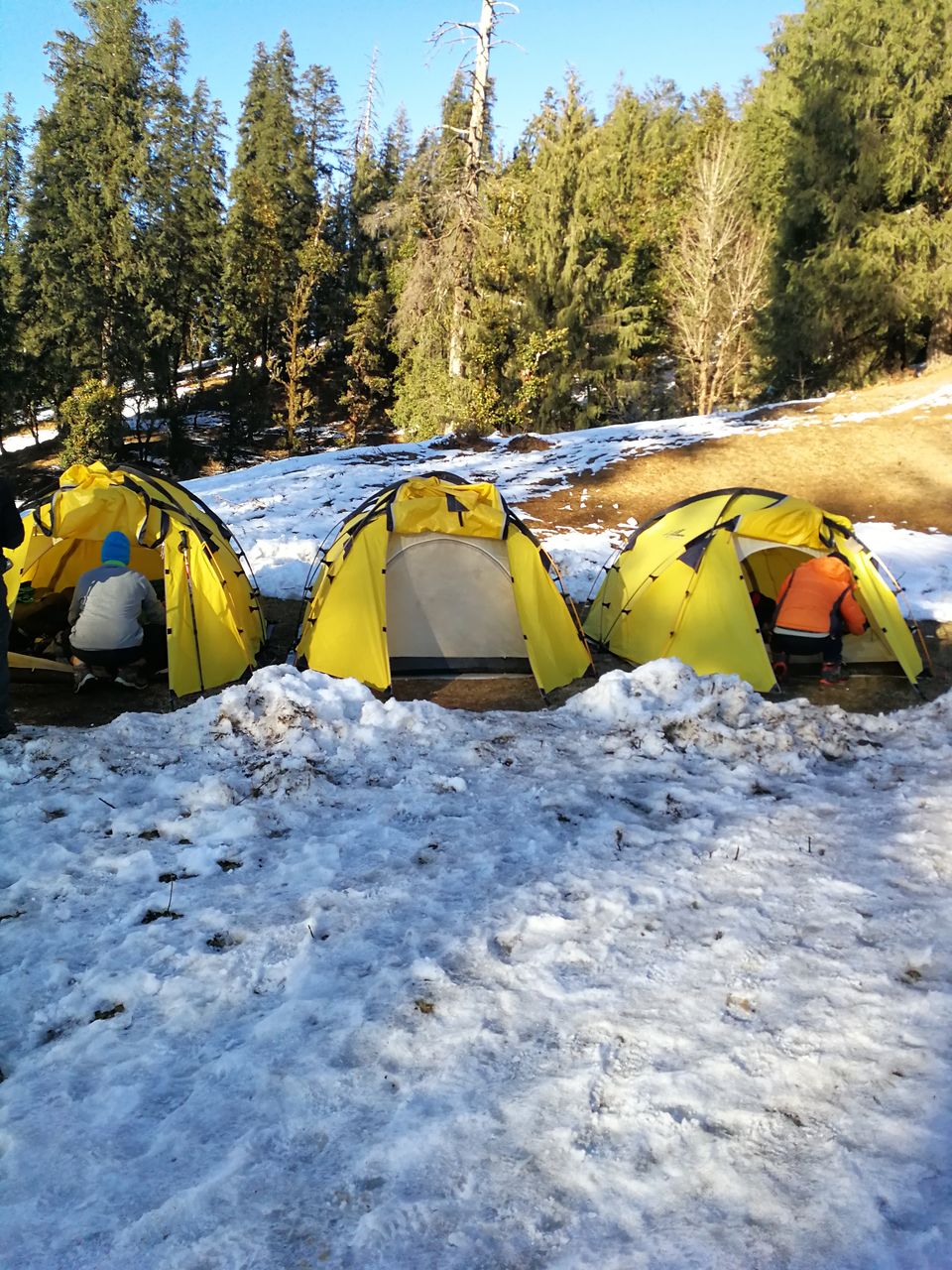 we started our day fro julota.the path was fully covered with snow and full of rhododendron trees which you get to see above 9000 ft,snow was deep down to 2-3ft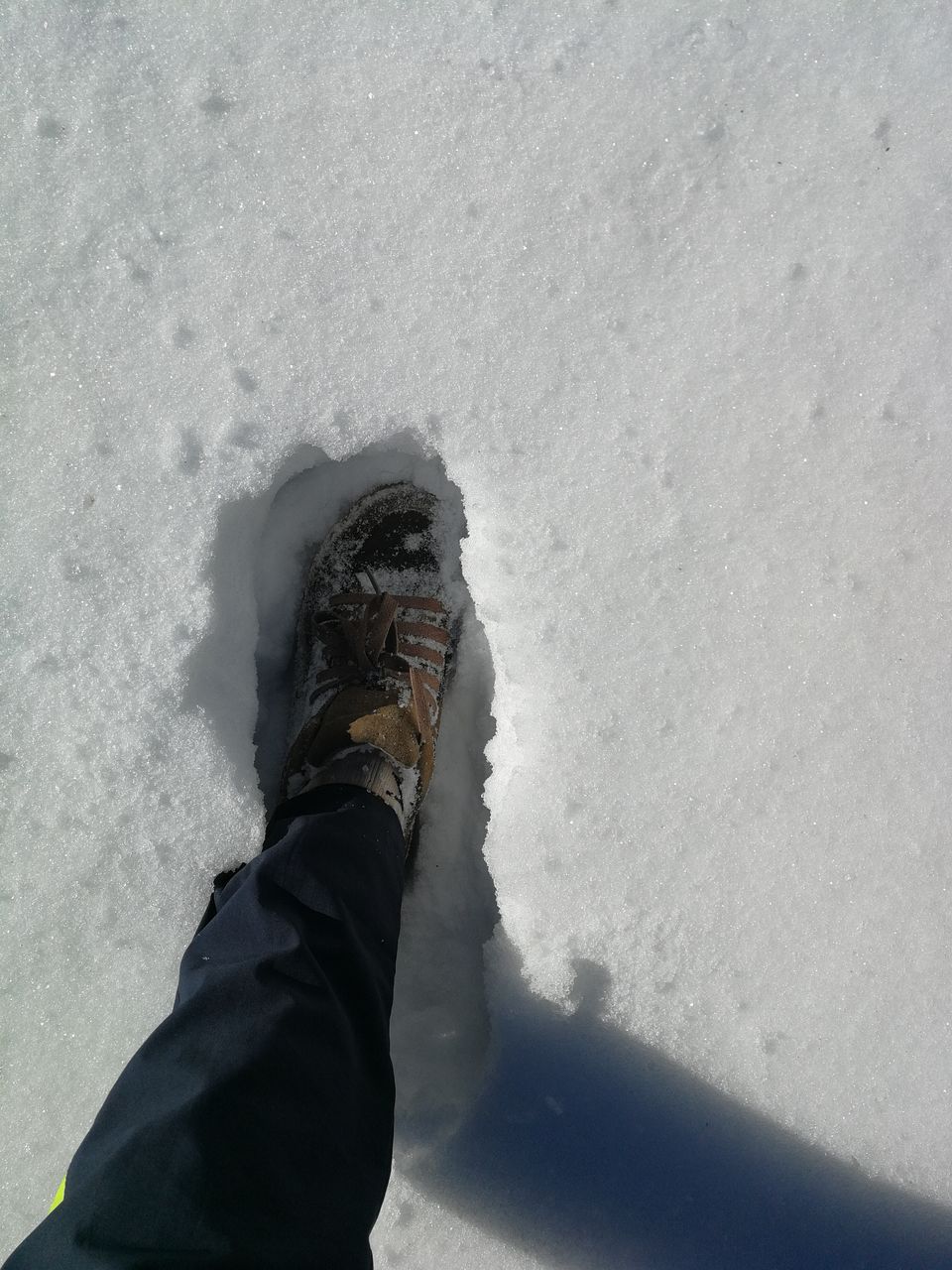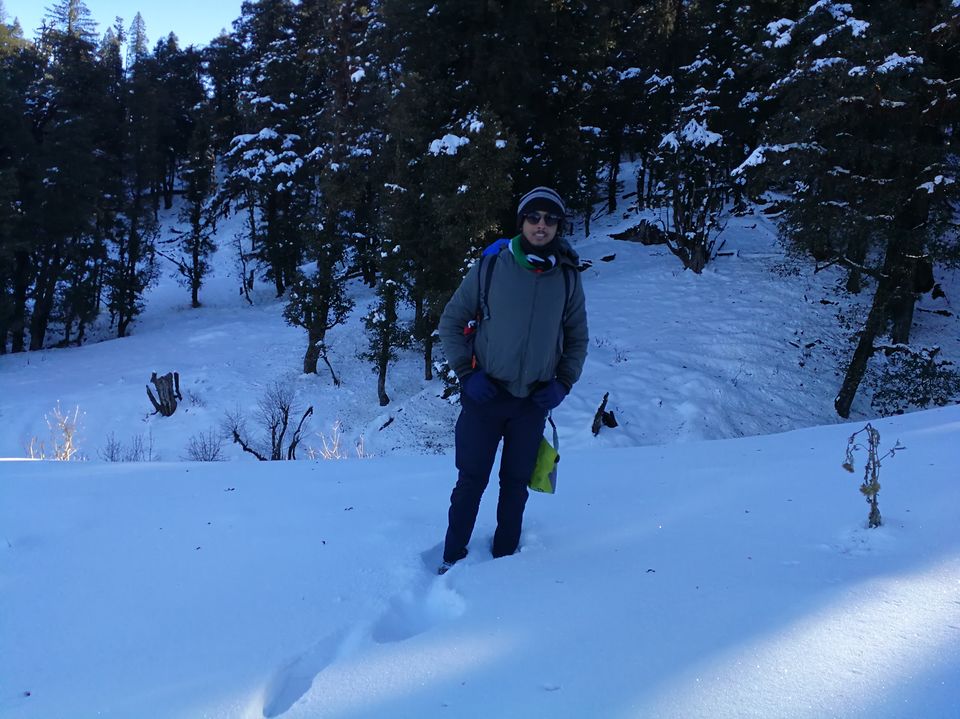 this was our summit day,it was a long day we had to ascend around 3000 ft to reach the peak.walking slowly we captured beautiful moments ,had few conversations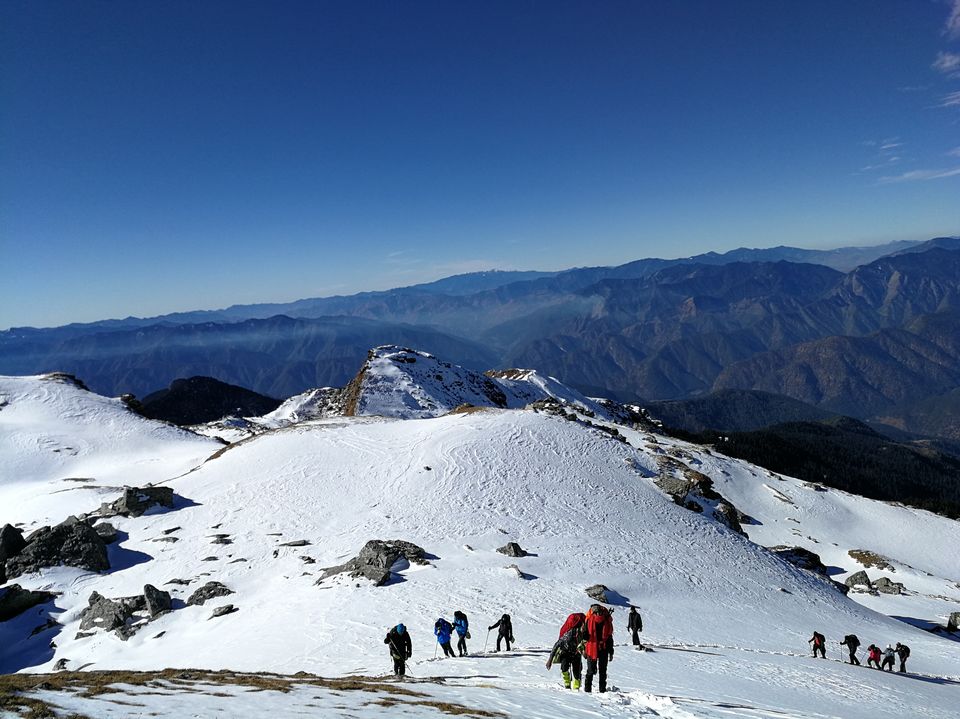 far far away i could see a shiva temple,which is so tiny.it was good to see god at that height!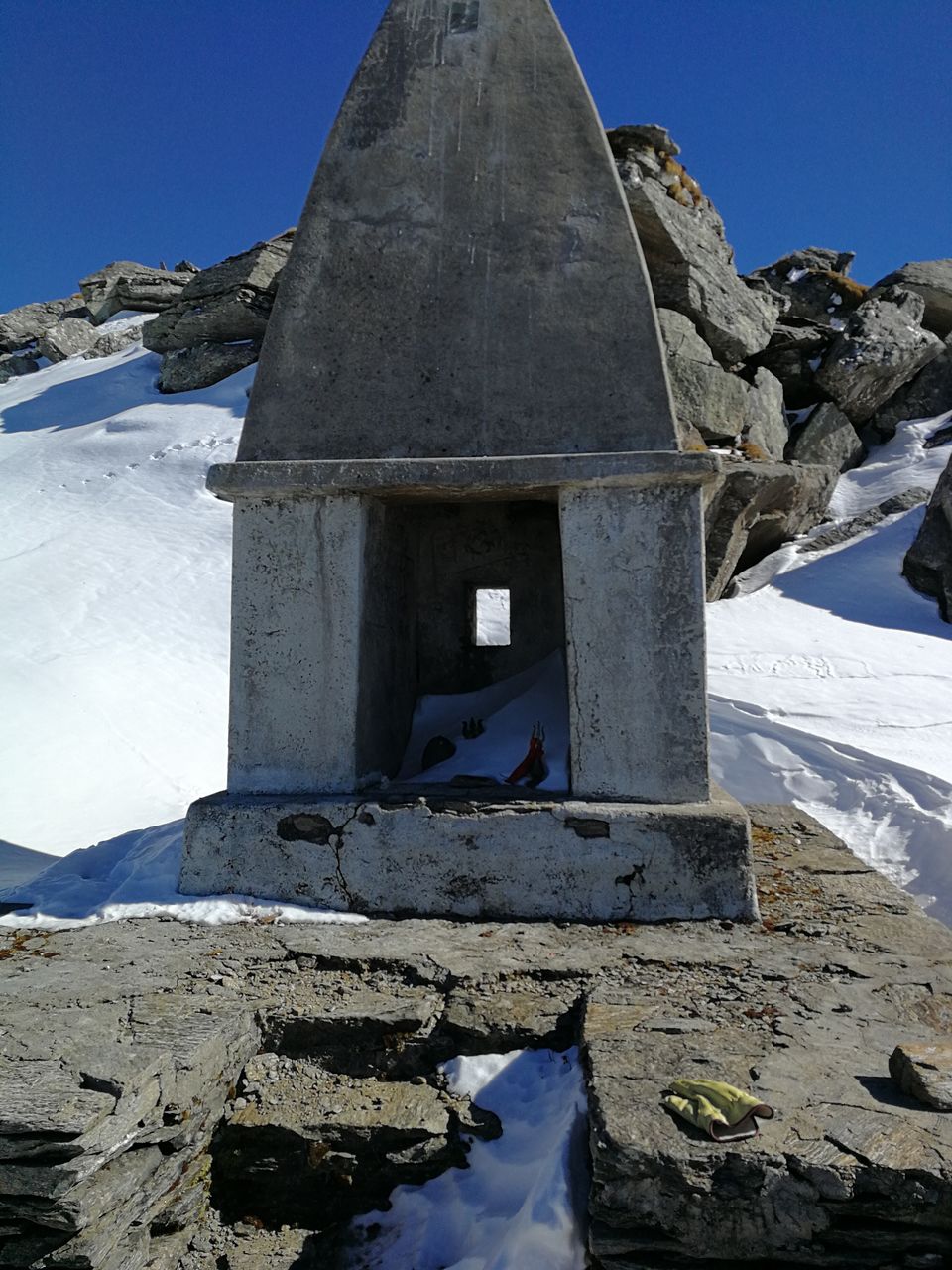 15 mins from here i could see the peak ,i was really excited and sprinted to the peak,was one of the firsts to reach.
the views were eye catching and was one of the best days ever temperature was dropping down to minus 10,
pin drop silence could be felt here!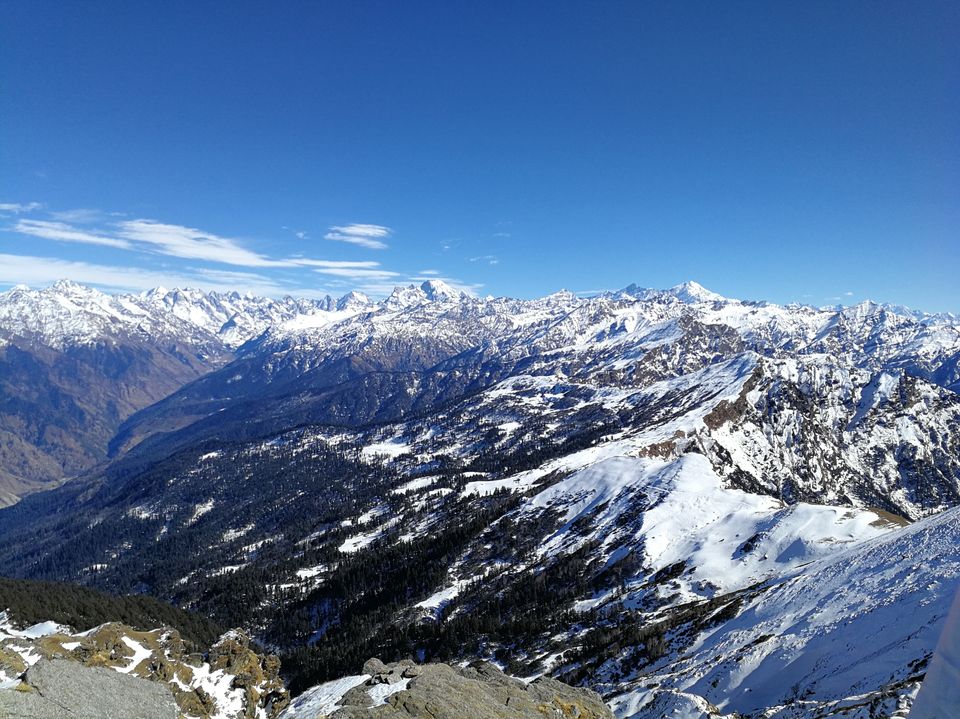 day 5:we descended back to the base camp called sankri , a village in uttarakhand,getting back with beautiful memories
it was just a 4 hour descend .so it was not a big deal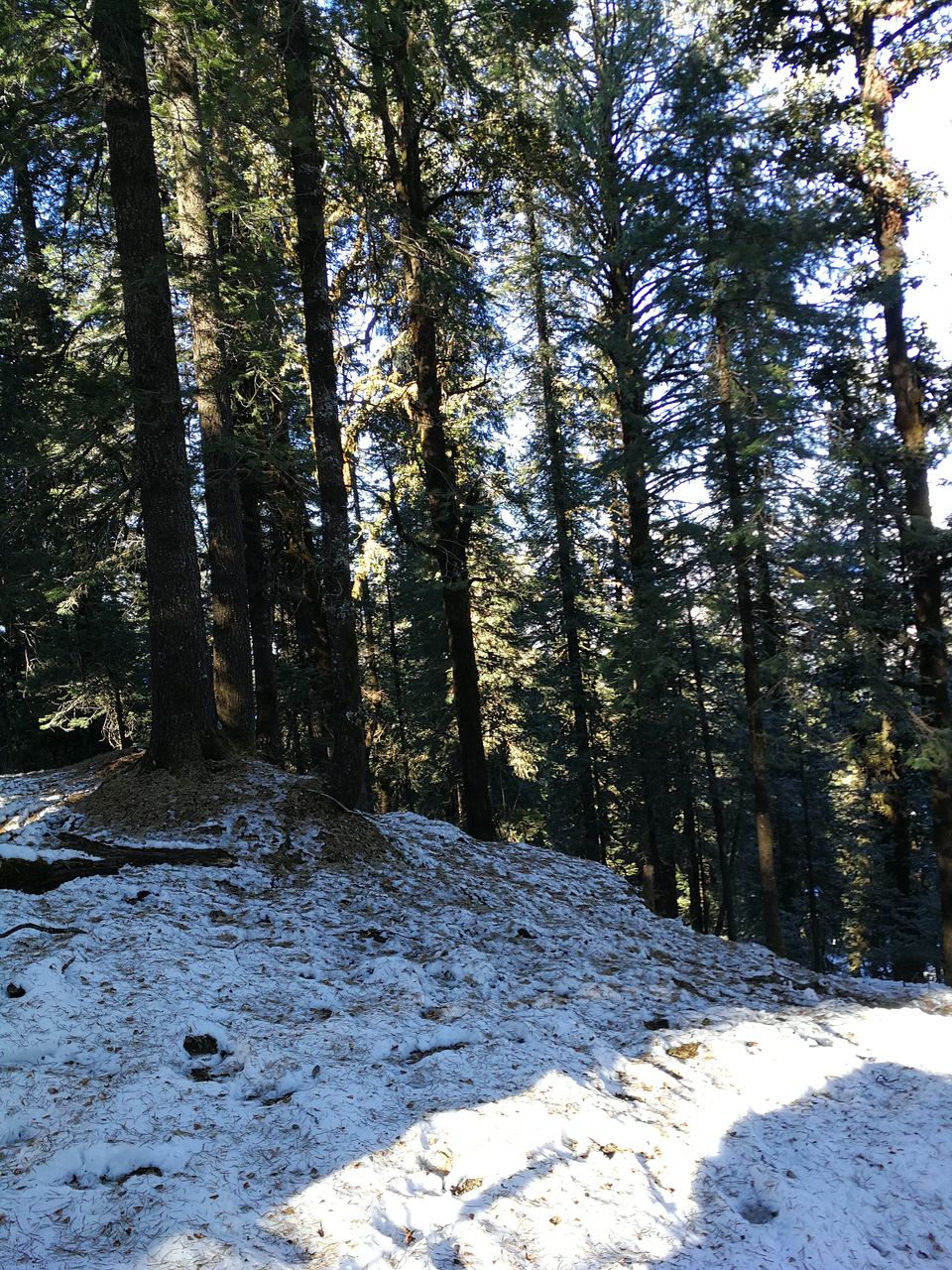 day6:
the next morning after breakfast ,i returned back to the city with eyes filled up with snow,from zero to getting to know around 20 people in just around 5 days was really amazing.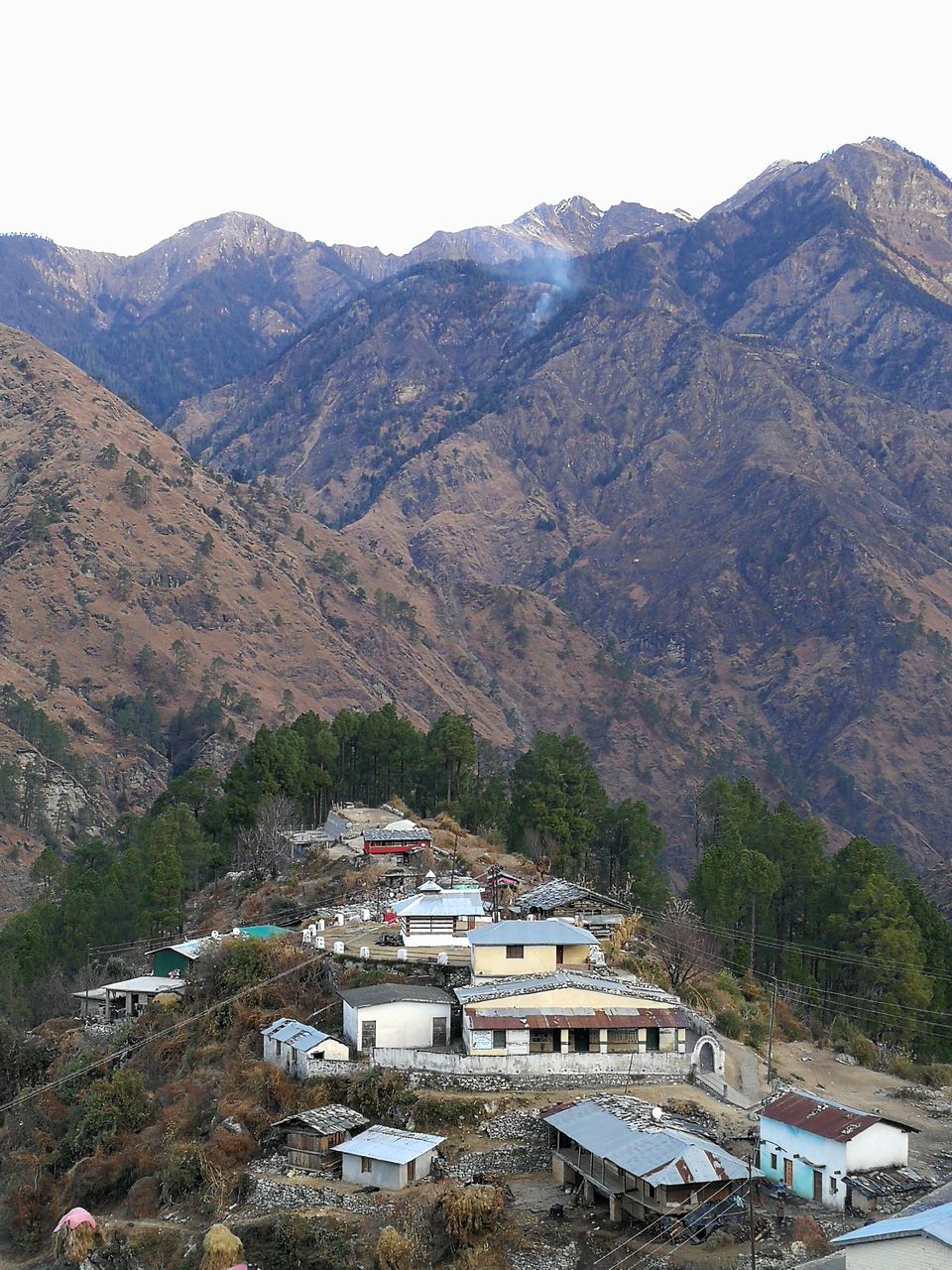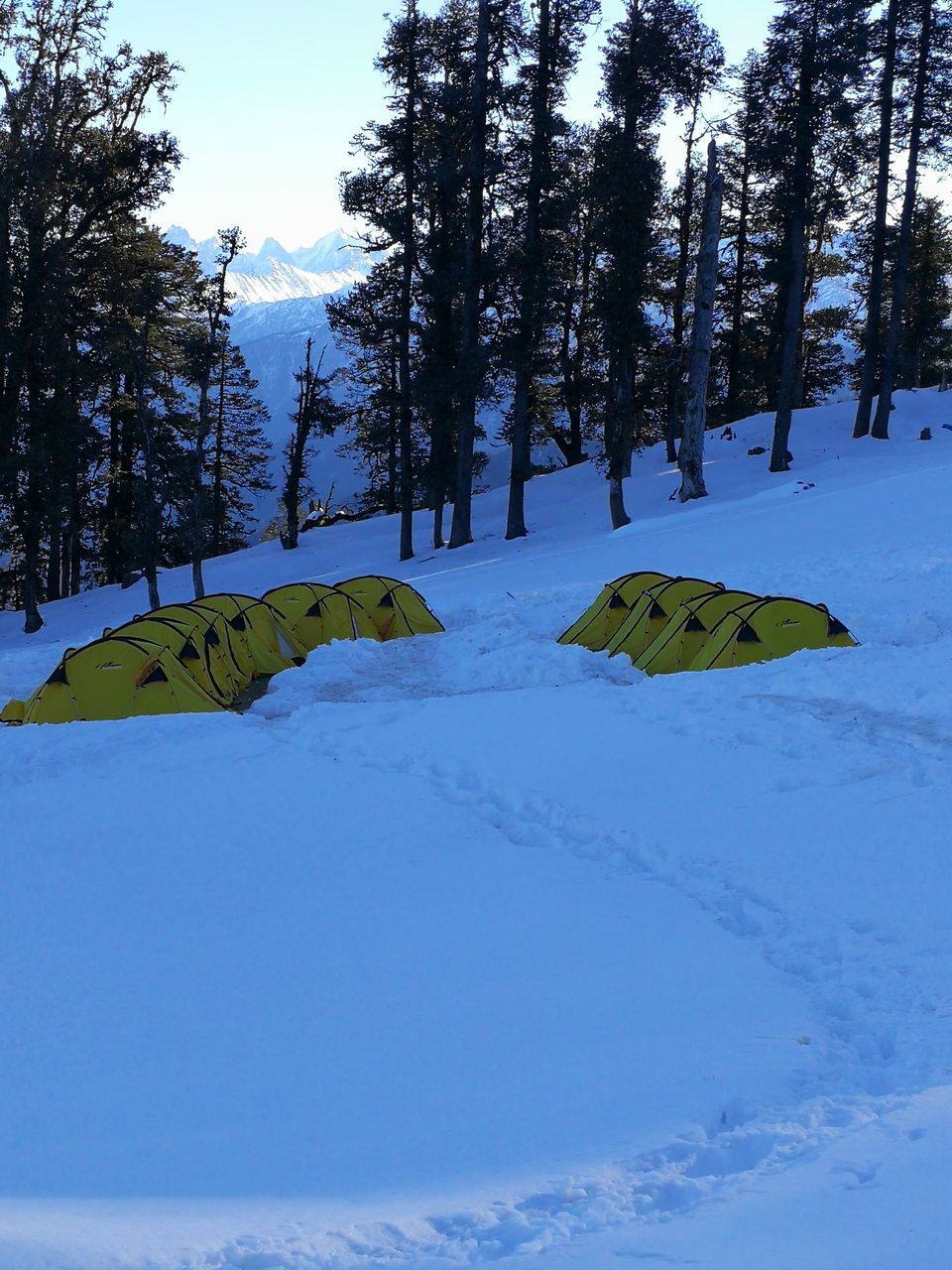 ENDING UP ON A HIGH NOTE!
THANKS TO THE HIMALAYAS!