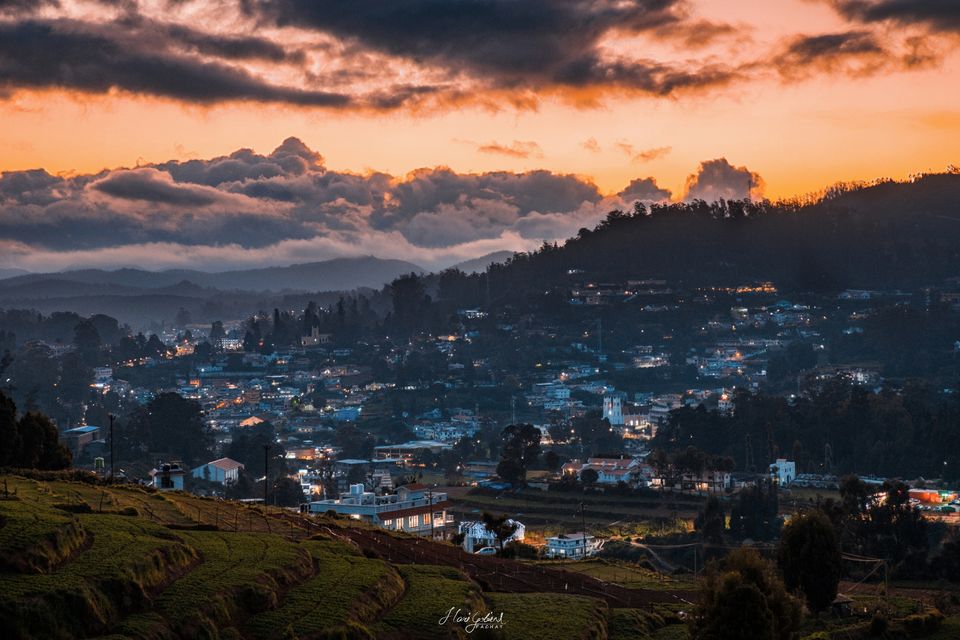 One of the cool place to visit in South India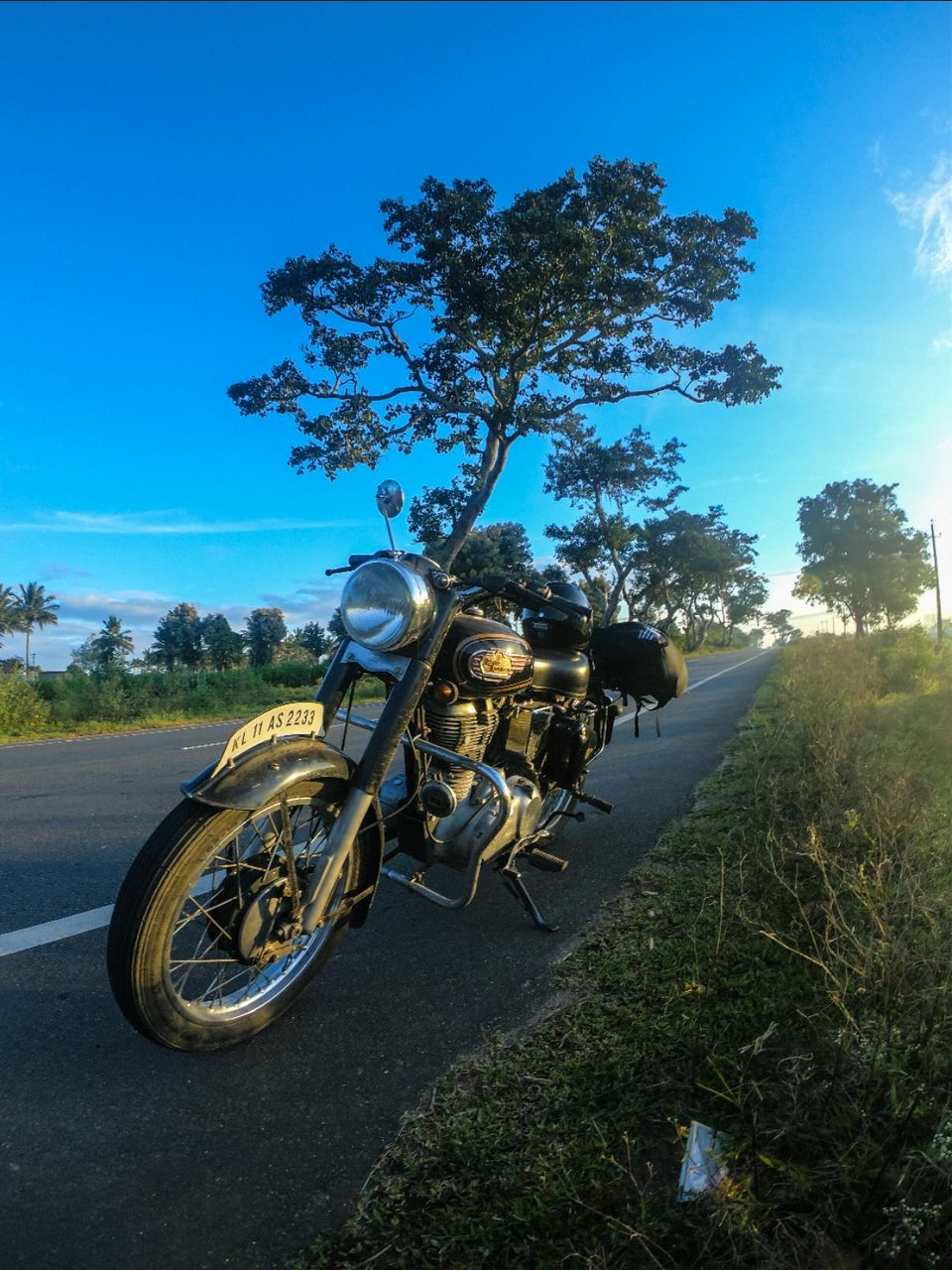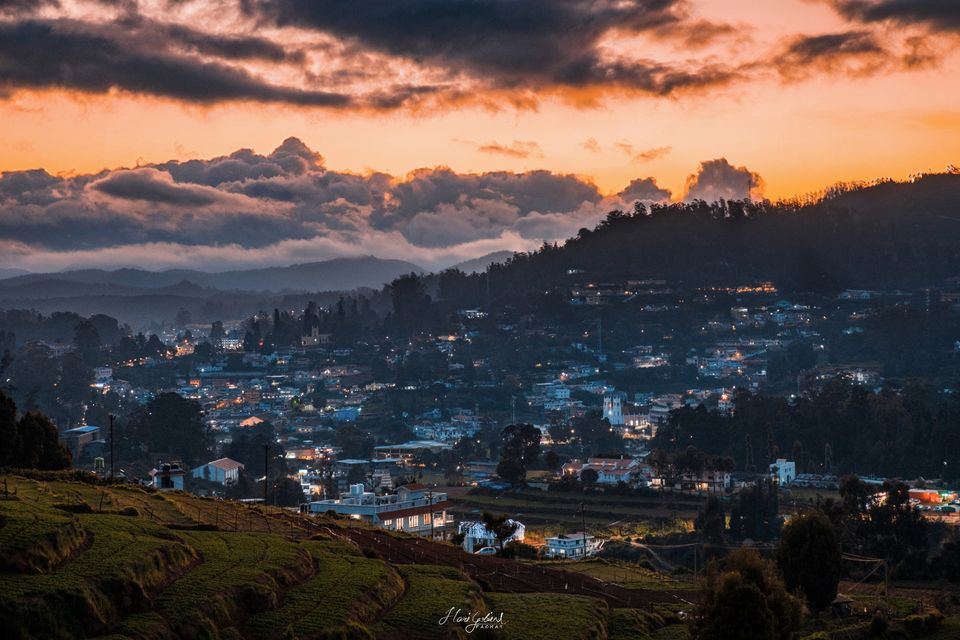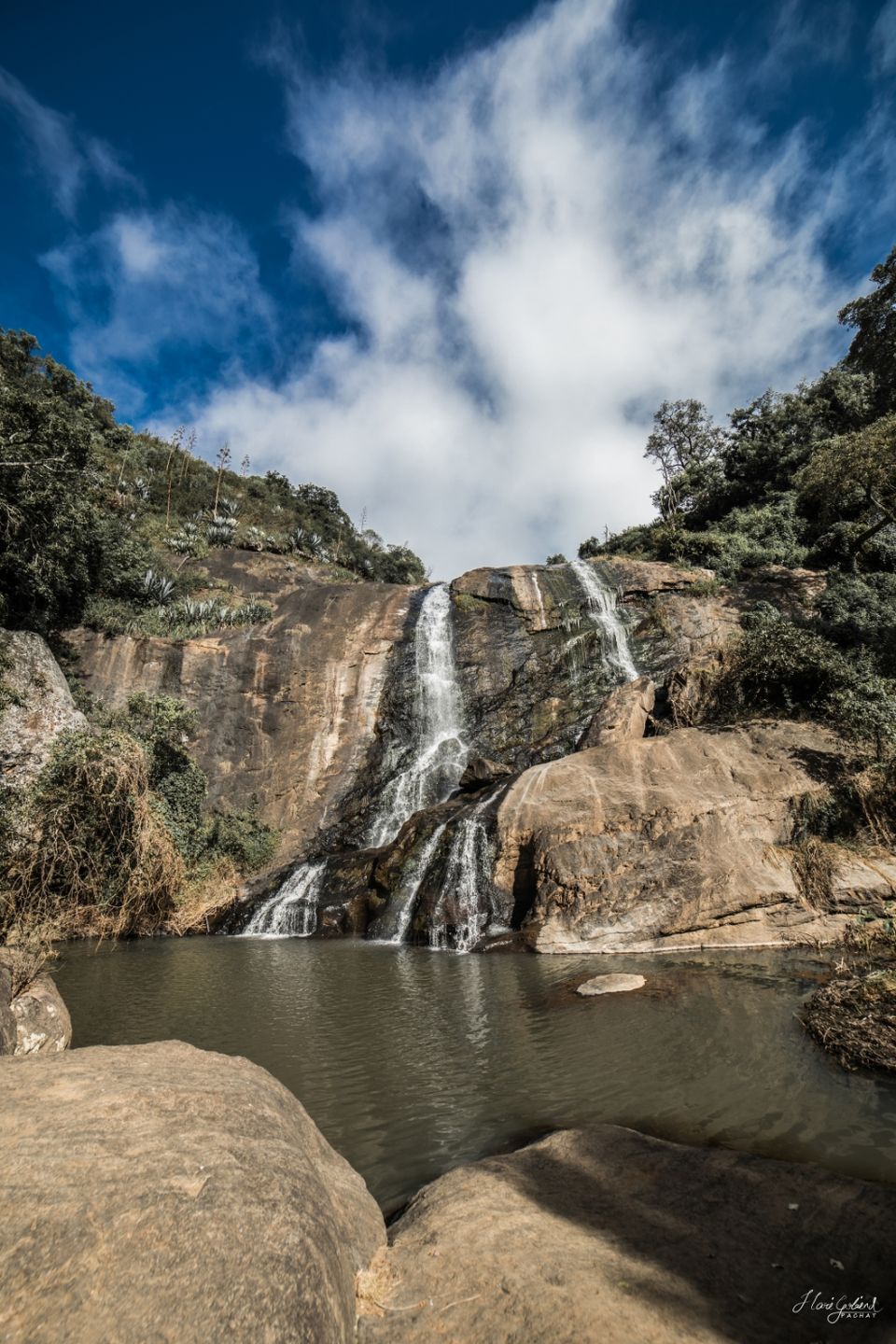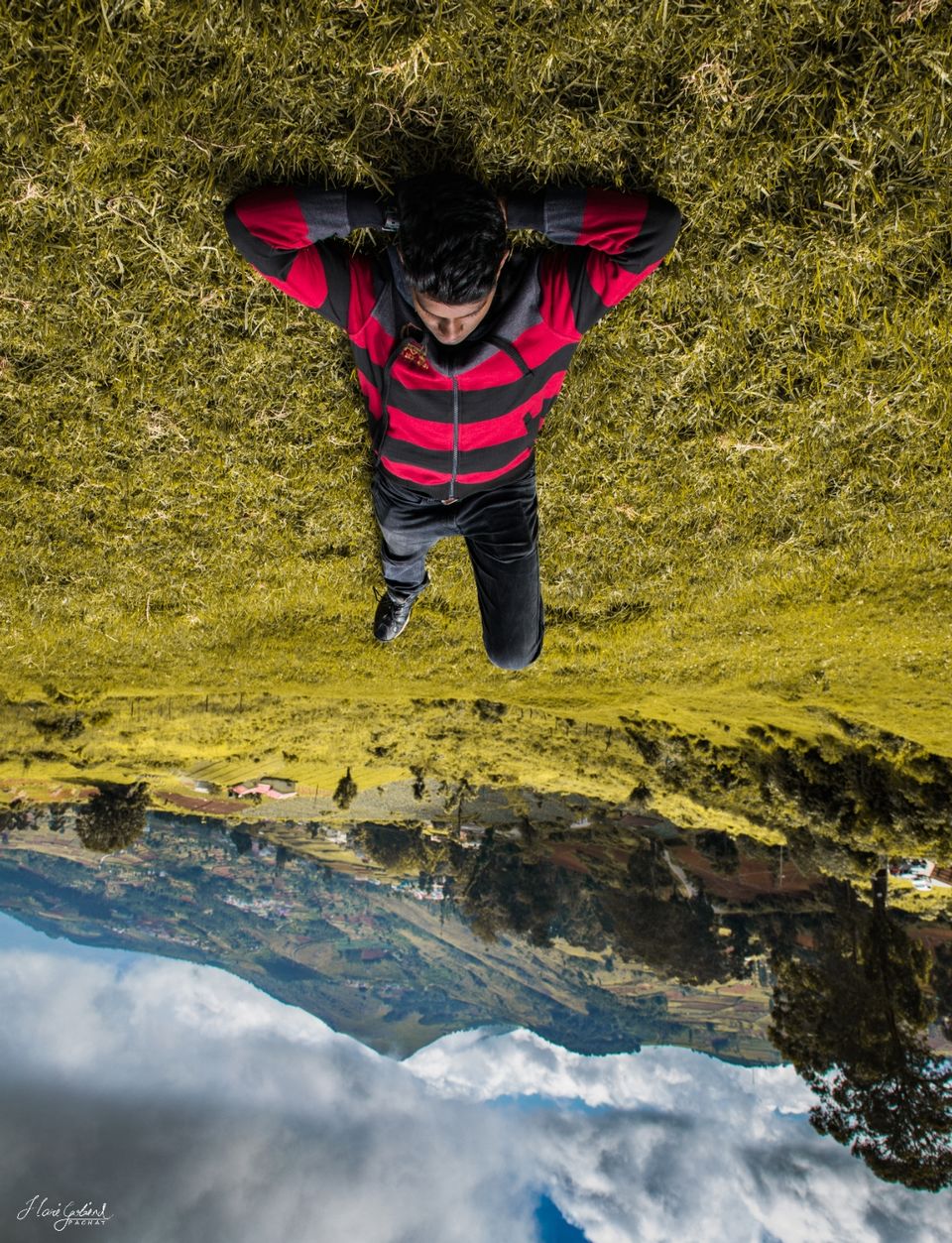 We planned to get up early to watch the sunrise but it was around 8 am when I woke up and when I had asked him what happened to our early morning plan he said it was really freezing then so even he didn't wanted to go. Since it was his plan to get up early and watch the sunrise, I didn't feel much disappointed with it. As soon as we got up we started searching for another tourist attractions nearby and by 11 am, we had to check out so we were searching places close to us. We never found anything interesting but it was then my friend told me about a very interesting place in Conoor which was not very far away from us. Without any second thoughts we headed there. On our way, we had our breakfast. The place was a cemetery which was named as Tiger hill cemetery. Before reaching there or even on our way, I was never so excited about what's gonna come our way. It was indeed the best place and the highlight of our entire journey. As we were nearing to the spot, we noticed that the road was really getting lonely. We barely found any houses nearby and even the way to the cemetery was getting narrower, we could see the spot from about 700 meters away and we both were really excited. As we moved further forward, we saw a car parked right in front of the cemetery. We parked our bike and started walking towards it and found the front gate locked. For our surprise, we found some men standing inside the cemetery, so went around the place in order to find an opening. After some search, we found an opening and somehow jumped over the fence and got into it. We started wandering here and there in the cemetery and our entertainment there was to find out the oldest person among all those tombstones by reading the birth date mark. The oldest person we found was Mr. Robert French with 96 years of age and all the tombstones which was there was only having the names of England names and one more thing which we understood after reading birth mark date from tombstones are that this cemetery is abandoned in 2014 as there were no tombstones dated after 2014. After spending some great time there we went to the back side of the cemetery. The most breathtaking view of a landscape was waiting for us there. The view was such beautiful that I felt like spending there forever. The clouds were like a block of cotton candy and a deep chest valley with a tea plantation on the left. We grabbed our cameras and start clicking photos and taking time lapses. After a while a group people were coming from the tea plantation place and one of the them asked us "how did you guys came across this place" and the he continued saying "Nobody else know about this place and I am the only guide who take people to here". That was a weird moment. A few localites who came after sometimes also asked us the same question. We decided to go back even though we didn't want to. We were running out of time since we have to vacate our room before 12:00pm. The way back ride was more interesting than we came because on the way back it was full of high slopes and nice turns which always thrills my friend to ride. We reached our room on time, quickly packed everything and vacated the room. We went to a Kerala mess near the lodge and had a meal and started our ride back to mysore.
On our way back we didn't used google map like the way we came because we knew the route but very unexpectedly we took a wrong turn which we realised only after a while. When we checked the google map, we found that we were not literally taking the wrong route but we were on the other side of the hill which will lead us to the same place. So we chose to go this new road because we want to see a different view than what we saw on the way. Riding through this road was much better and fun that more than 35km we drove without turning the engine on since it was slope to down. On the way we saw a small carrot shop and bought some carrots. Who will just go home from Ooty without getting some Ooty carrots. After riding a little bit more the rain started pouring down and that was something which made us panic because we were concerned of our cameras and accessories. We stopped at a small hotel on the way and waited until the rain was over. Fortunately for us, it stopped after a while. As we continued riding, we came across the beautiful Pyakara falls. The dam was open by the time we reached there and the water was flowing under the bridge which we were standing. After spending some time at the banks of the river, we started our journey back through mountains and valleys. We crossed the border and we were riding at top-speed. We almost crashed into a pick-up truck which took a right turn without any indication.My friend Hari who was riding the bike did all he could to stop the bike, the bike skid over 50 to 60 meters and stopped crossing the vehicle, I still have no idea how we crossed him as I closed my eyes at the drifting part. We nearly missed a major accident that could cost our lives and we lived to tell the stories. That incident had almost made my lousy mood run away and I was fresh once again, which again made to start blabbering things while sitting on the backseat. Our next destination was Himavand Gopalaswami temple as we were hoping to watch another sunset. As we couldn't make it on time to the temple, we thought of pulling over at a marigold flower farm. We took some photos from there and spent around 45mins over there. We left the farm after paying some money to the workers who treated us humbly and even posed for some photos. On the way we saw a spot for enjoying the sunset and without any second thoughts we stopped over there. The view from there was astonishing. We took a time lapse video and enjoyed the sunset. After sunset, we started our journey back to Mysore without any stops in between as we were in a hurry to reach home. The journey was finished off in style with a feast from Mysore's famous Khwaja hotel.
I was a guy who was not into travelling and photos. This trip left me a better person as I came home with so many memories. Thanks to my friend who showed me a different perspective toward this happy little part of life, travelling. After all, at the end of every trip, you come back home to find out your home is still the same, but it's you who has changed.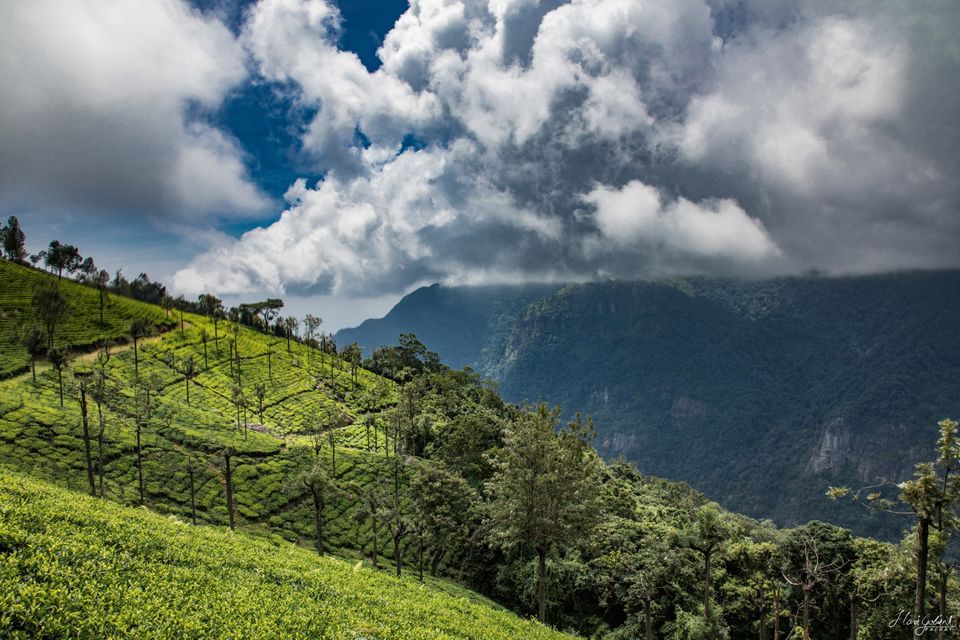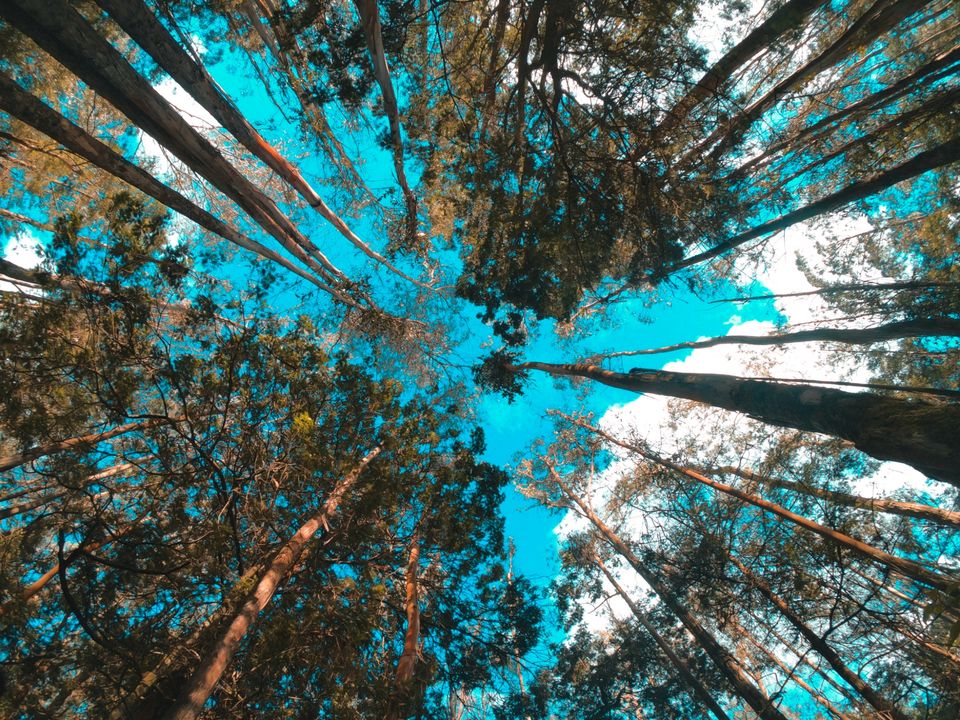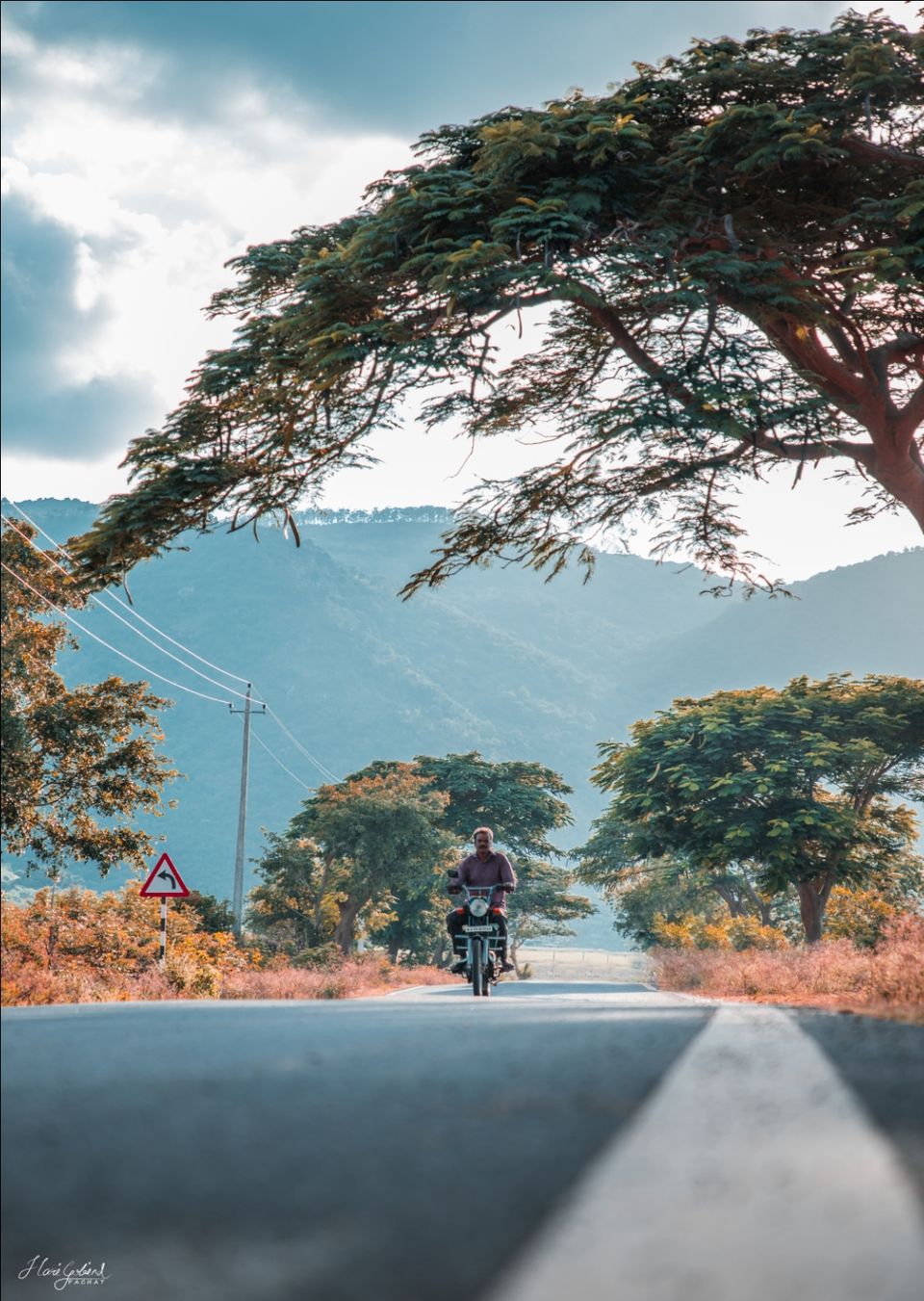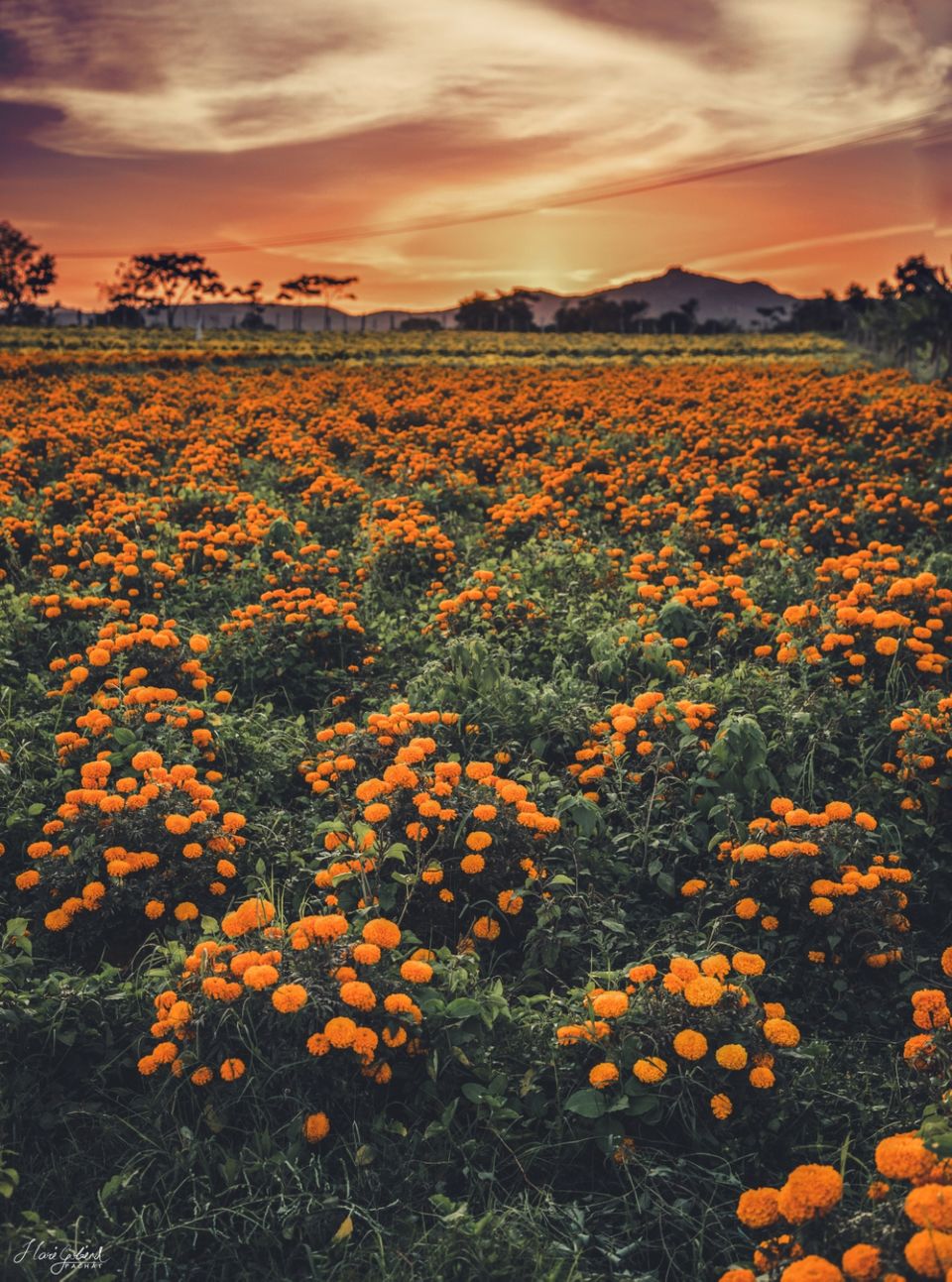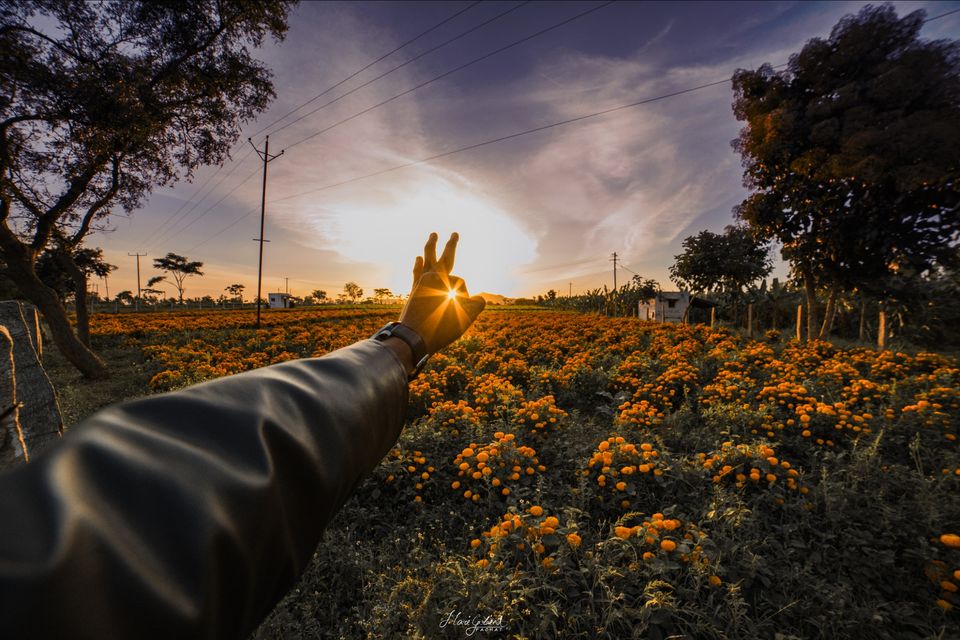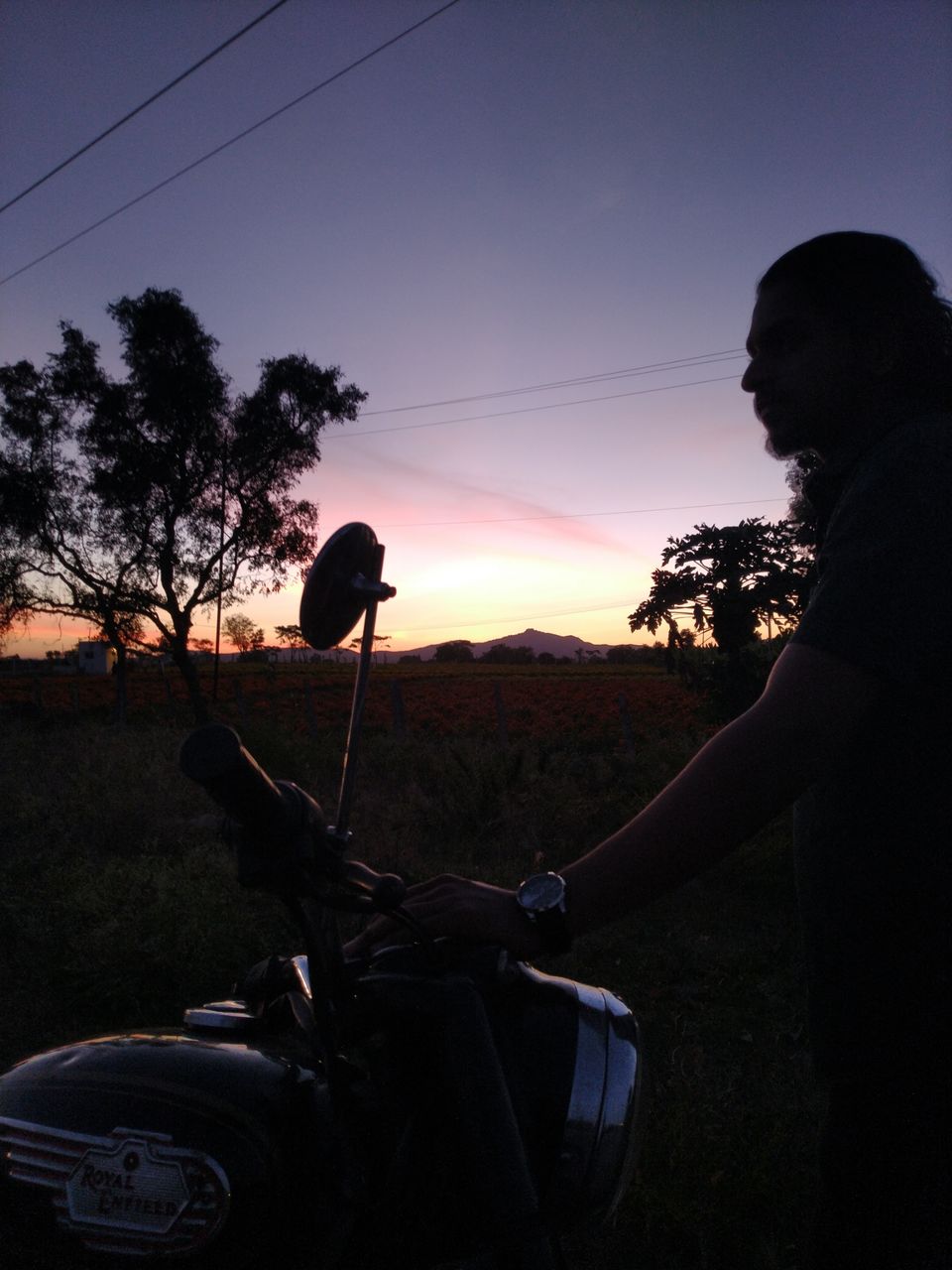 This article is written by my friend Abhishek.... So I am the person who he refers as his friend in this whole story
It's always nice to have a friend who is interested in traveling and I have a friend who is not only just interested but also addicted to traveling. It was on 7th September that we planned to go on a trip to Ooty, as none of the things we plan would never go as it is. So we planned on starting our journey at 3am as we could reach our destination as early as possible. Even though we thought we could get up early, we ended up getting up at 5am. We didn't bother much as we had our stay booked in Ooty and the check in time was at 12pm. We reserved our room through OYO rooms and it was a really helpful move as we never had to bother much about our stay in Ooty. We started our journey at 5am with all the luggage which mostly included cameras and other gears. Honestly, we never had any other places in mind before leaving for Ooty, but it was not the same throughout the journey. We kept on getting down at different places whenever we saw beautiful locations. We would stop here and there to click photos as my friend was a very good photographer. We got down at a location which was not even in our radar. It was a road side view of a beautiful sunrise. Since I had a new phone and my friend was an instagram addict, he wanted to post his story telling that we had started our trip to Ooty. We got down at some place in the highway and clicked some photos and got back on the road.
The cold weather was literally piercing my skin even though I was wearing a sweatshirt. Again we got tempted to get down at different locations whenever we saw beautiful sceneries. After some more time on road we could see some beautiful mountain range which we were not sure about the name exactly. It was then we saw the beautiful hill ranges of Himavand swami temple and it was the accurate sunrise time. We again clicked some photos and hit the road. Around two hours from there we reached the Karnataka-Tamilnadu border. The police checking all over the border check-posts were so strong. We entered Tamilnadu and by ten thirty in the morning we reached Ooty. We had our breakfast on the way from Ammas mess, a not so good looking restaurant which was really expensive. Nevertheless we reached our destination way too earlier than expected. Anticipating this situation earlier, we stopped at two different beautiful locations on our way that is the kalhatty waterfalls the place was so beautiful. Even though we were not sure about how to reach the waterfalls we never gave up our desire to see those beautiful hidden places in the forest. We had to park our bike around one kilometer away from the falls and walk through the forest. In between there was a broken bridge and we crossed it with a little fear in our minds. We literally risked our lives crossing that bridge as there was a deep canal flowing right under the bridge. We somehow managed to get over all those obstacles and reached the falls. The water was so cold and fresh, we had washed our faces and legs clicked a few photos. The magnificent view and the good vibes around completely changed our mood and gave us such wonderful positive energy. We literally never wanted to leave that place but we couldn't delay it anymore as we still had a few more hours of travelling left to reach our destination. From there, we stopped again at some hill range to click a few photos and spent some time there. The best thing that caught my eye was the scenic beauty of the place. It was the best place I have ever been to my whole life considering all the places that I have been to in south India.
As our reservation was at 12 noon, we couldn't go to the hotel. In the meantime, we thought of visiting the tea park as soon we reached Ooty. We did as we had planned and reached the tea park. The place was full of all sorts of tea plants as we couldn't find anything much other than those plants. We had spend almost one and a half hour clicking photos and planning the rest of our trip. We didn't know it was almost 12 pm until I looked at my watch and realised that we were late for our check in. We rushed to the hotel and checked in. The room was really nice and we had some second thoughts of leaving the room. The room had such a cozy mattress, TV and a bathroom with hot water. Everything was just perfect. After being there for a few hours, we started exploring different tourist spots. As my friend was so fond of hill tops we headed to some of the hill tops which we saw on our way to the tea park that day morning. We visited the railway station which said something about taking us through the woods, but unfortunately we were not able to make it as there was some problems with the tracks. We had our lunch on the way to the railway station. On our way back to the parking lot after having lunch we were stopped by two transgenders and asked for money. I almost sent them off by giving 10 Rs but a second one came to us and asked more, my friend unfortunately took all his money from his wallet so as to give some coins. Watching him taking out all the money, one of them snatched about 200 rs from him and told him that "think that you have given this money for the poor children" both of us being so helpless just nodded our head at them and they left as soon as they got the money. With all sorts of emotions flowing inside us we just left the place as nothing has happened. We stopped over at some lake just because there were no other places worth to visit. From there we went to the pine forest and that place was really beautiful. We had this particular scene of my friend's short film to be shot over there and by that we spend over 4 hours in the woods shooting and experimenting with different types of shots. It was around 5 pm we noticed the time and by then all the shots were completed. Then we rushed towards a hill top as there was another scene to be short over that place, we sucessfully completed the shooting and thought of reaching some other hill top to watch the sunset. Fortunately, we reached there on time and we were really lucky to spectate a beautiful sunset, we took some photos and then slowly started our way back to our room.
The weather was really getting cold and we were sure that the more time we spend over the mountains the colder it would become. We were trying to get back to the hotel room as soon as possible.we reached back at around 6.30pm and took some rest as we were exhausted with the long journey. We watched television and took shower and by 9 we thought of moving out for dinner. As we came out we thought of not taking our bike as we felt it would be nice if we would walk to a restaurant. We started to walk, hoping we would find a nice restaurant to have dinner. Unfortunately for my friend, I was very bad at leading the way by reading maps. It took us almost one and a half hour reach a restaurant. We kept on making the wrong turns and finally realized that we lost our way. But thankfully, we knew our way back. On our way to the room we saw a hotel which was almost getting closed and somehow managed to get some food and made it back to the hotel room.