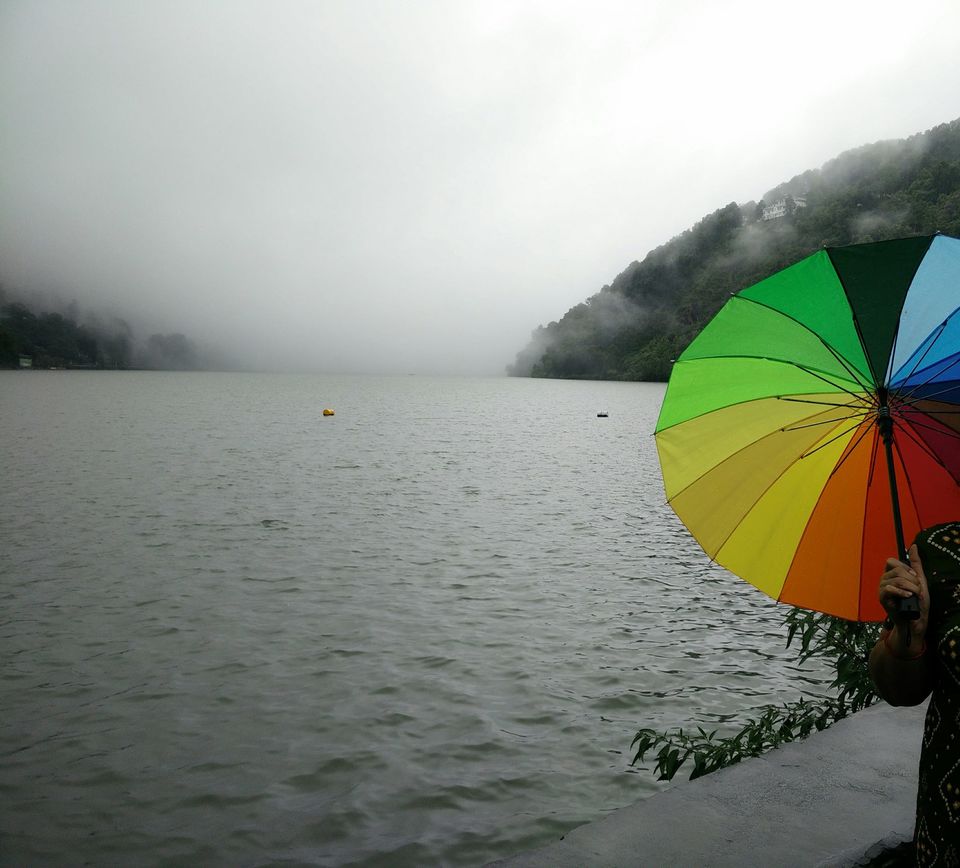 This time it's mostly about solitude and words. This is not a good season to visit Nainital (a hill station in Uttarakhand, India), so those who already don't like traveling, must not go. And for some of us with wanderlust, anytime is good to head to the mountains. Specially because the crowd is less. The place is messy because of the rains. But it's pure heaven.
No boating this time, it was raining heavily. So we just roamed around. I missed the tea seller I saw last time. Whoever he sold his tea to, he told them to throw the cups in the dustbin nearby and would point out in the direction where dustbin would be. He was doing his bit. Good man!
Naina Devi Mandir stands at the edge of Naini Lake, quite a magnificent temple mostly because of its location. People tie red threads to the tree and make wishes. It is said that they come true. I tied one last time and never again.
There was a very old man on the stairs of the temple. I had questions in my mind and I thought he is the right guy to ask. I asked the man, "Don't you find life hard up here?"
He said, "Why? How's it down there?"
"Amm..It's quite okay."
"Then why did you come up here?"
"I needed a change."
"Haha..Everyone says that. People down there just need an escape. We don't."
It kept on raining. We weren't much hungry, so had a little food and left. And the journey back was as beautiful as it could be. I didn't take many pictures. This journey was meant to be taken for the sheer pleasure of it and taking pictures reduces the pleasure.
Frequent Searches Leading To This Page:-
Best Time To Visit Nainital, How To Reach Nainital, Nainital Best Places, Best Places To Visit In Nainital, Places To See In Nainital, Best Season To Visit Nainital, Top Nainital Tour Packages With Prices