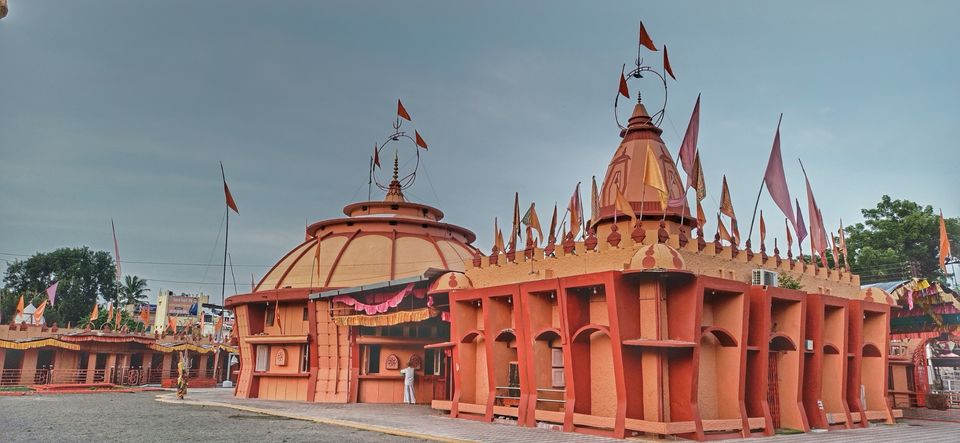 Khandwa is a city and a Nagar nigam in the nimar region of the state of Madhya pradesh.Khandwa city is famous for Shree Dadaji Dhuniwale temple or people use to say "Shree Dadaji Dhuniwale ki nagri" too.
Dadaji is counted among the great saints of India. Dadaji Dhuniwale appeared from a tree in Nimwar (Saikheda), a small village in Narsinghpur district of Madhya Pradesh.
After this, Dadaji Maharaj came to Saikheda and performed many leela. Here he lit the fumigation with his own hands. Which is still lit in the Dadaji Darbar Garhi in the city of Saikheda. It is said about the dhuni that Dadaji Maharaj used to put gram, etc.
After doing many leaks in Saikheda, Dadaji Maharaj came to Khandwa , he lite up in dhuni nai .After performing endless pastimes for decades, Shri Dadaji Maharaj took samadhi in Nagar Khandwa in 1930. Today, Dadaji Maharaj has become a heritage and identity of the entire city Khandwa.
Dadaji has innumerable devotees in the country and abroad. Twenty-seven dhams exist in India and abroad in the name of grandfather. Fumigation has been burning continuously at these places since the time of Dadaji. In 1930, Dadaji took samadhi in the city of Khandwa in Madhya Pradesh. It is at a distance of 3 km from the Samadhi railway station.
Many people from different places, states and foreigners too are visiting and worshipping at the time of Guru Purnima festival. I think almost full day and night people are visiting and worshipping at the temple .
Whereas every year many stalls were being set up at the time of Guru Purnima in Khandwa City to provide food to all just like poha - samosa , puri - aloo sabzi , sabudana khichdi , cup of tea and coffee and many more things . But in 2020 Due to Covid-19 It was not done .