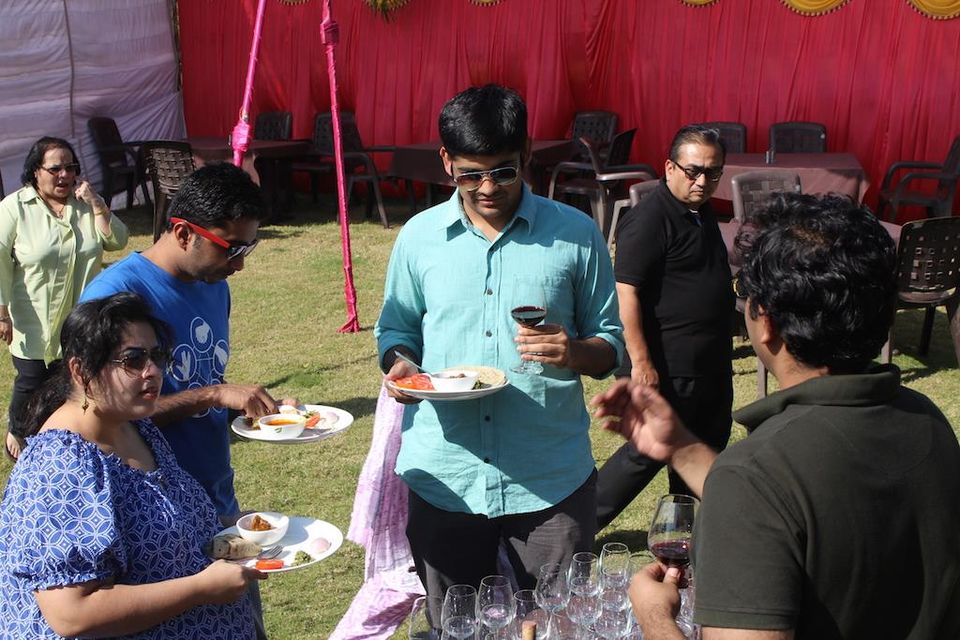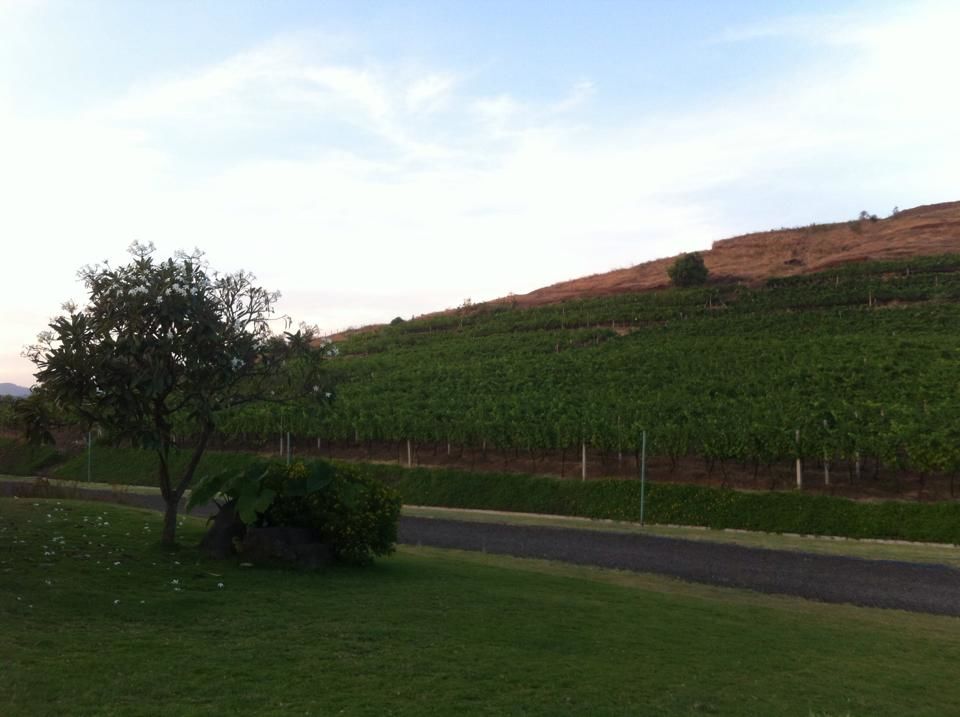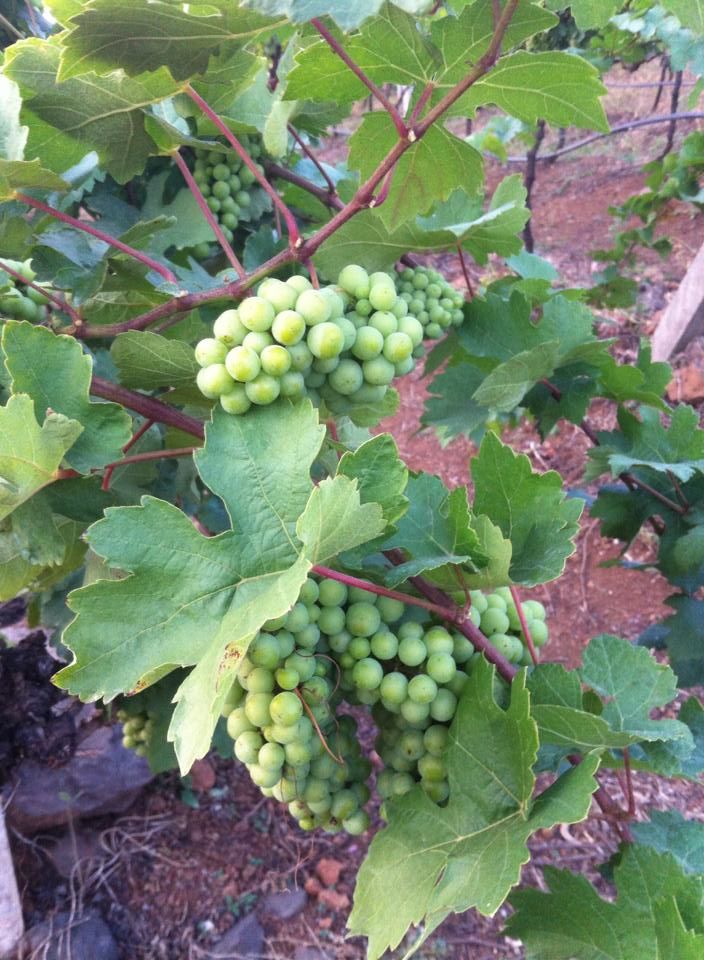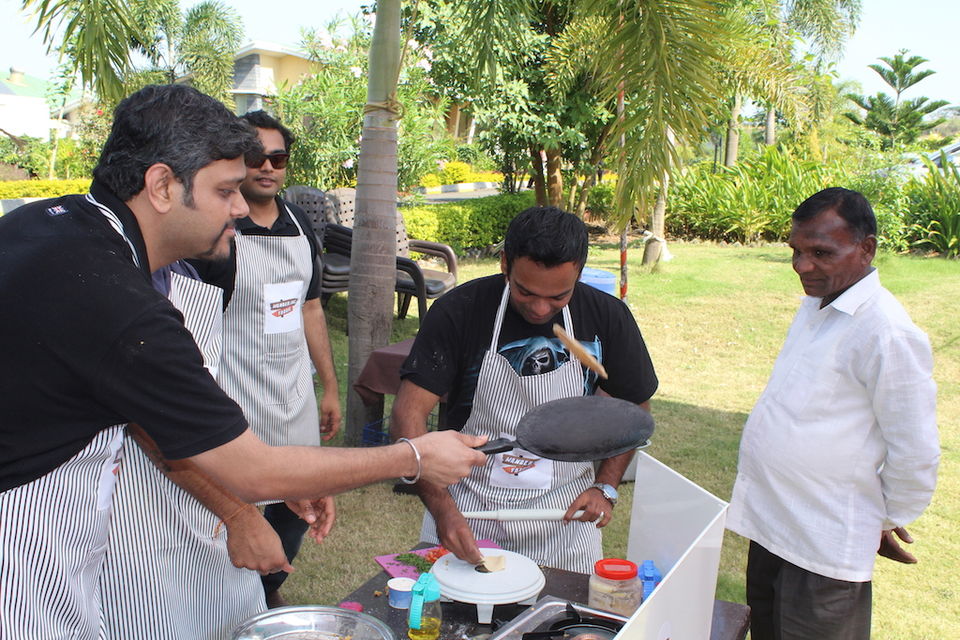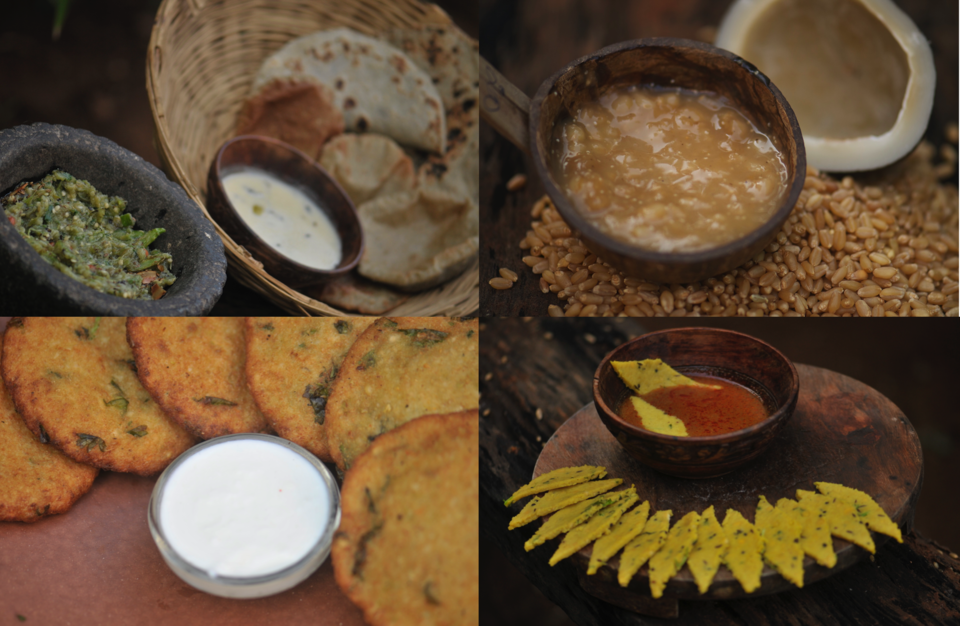 The Khandeshi Food & Wine Getaway provides a unique glimpse into the food culture of Northern Maharashtra and also the upcoming wine culture of India. It is a 2-day weekend getaway, where you get to gorge on lip-smacking local food, sip on fine wines, and explore unlikely yet delightful pairings of both in an informal setting. You will also get to visit the first grape plantation in Nashik (since 1925) and hear from the 3rd generation farmer himself! On the same farm, you will also get to learn the secrets of Khandeshi cuisine in a fun-filled cooking activity, under the guidance of our experienced home cooks.
Here's how the 2 days would look:
Day 1:
In a farmhouse set up in the lap of nature,you get to enjoy an elaborate, authentic Khandeshi meal, where each dish is paired with an Indian wine as suggested by experts. Spicy cuisines like Khandeshi are traditionally not paired with wines, however this unique offering is certain to have you going back for seconds. You also get to learn about the history of dishes and their significance in Khandeshi culture. Sharing a meal with your fellow foodies makes this a memorable experience!
Post lunch, we take you on a tour of the winery where you learn how wine is made and the various aspects of it. This is followed by a wine tasting session where you learn how to appreciate different types of wines.
After a hearty session of wine, you can sit back, relax at the winery or be dropped to your hotel.
Day 2:
On the second day, we take you to a farm on the outskirts of Nashik, which happens to be the first grape plantation in Nashik. The farmer is super friendly and shows you around his farm, explaining the nitty-gritties of farming.
Now comes the part where you don the chef's apron and get cooking! You can choose a dish of your liking from Day 1, and we will arrange for you to cook it on the farm
After a hard-earned lunch, we bid adieu!
Drop me a message for more details.