"Two roads diverged in a wood
And I.. I took the one less travelled by
And that has made all the difference"
Ever since Robert Frost penned this verse, all the travelers might have felt like they found the correct song of their soul as the essence of traveling lies in exploring the less walked paths and not so mainstream places. The discoveries and experience one can have on reaching such places are more authentic and enchanting. Luckily enough, ever since I decided to blog about my travel, I was able to reach many different places which were new to me. Surprisingly and gladly, my work led to some of the most beautiful places this year. One of them is Khanigaun village of Parbat district which lies in the Western Development Region of Nepal. And like I mentioned, when its work, it's to the roads less traveled and offbeat from populous tourist areas.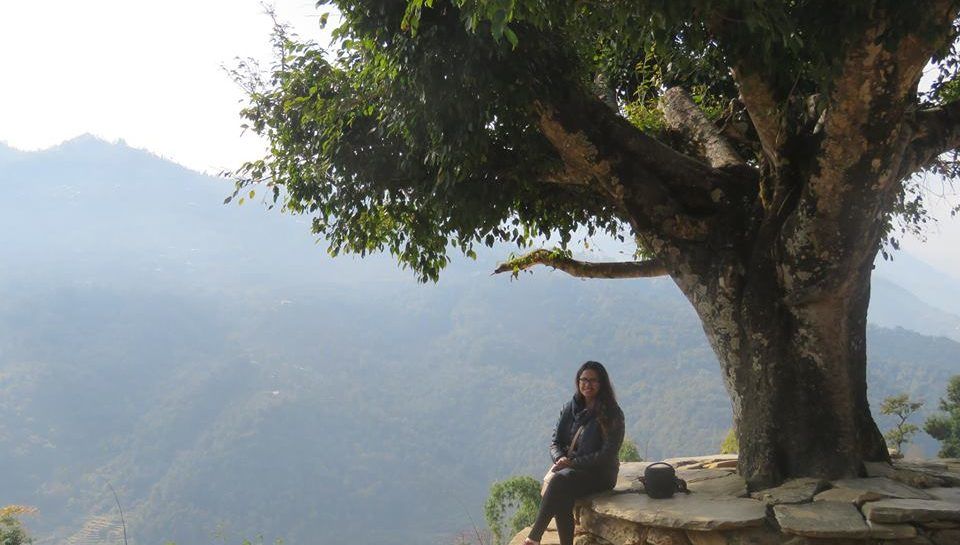 Parbat district is around 64 km from Pokhara, with its headquarters at Kusma. Kusma particularly is famous for various tourist attractions like Gupteshwor caves and temples and latest being the longest suspension bridge in South Asia. I remember crossing the bridge over four years earlier with my family and we were literally worn out while reaching to the other end. This time, though, we decided to avoid it and just rounded the Kusma bazaar shortly before heading to the Khanigaun village, which was our destination.
Apparently, the village which we were under the impression to be just at an hour or half more distance took us three hours to reach through the roads we imagined to be perfectly pitched and well maintained turned out to be a very dusty and under construction road. Constantly blaming for our stupidity to expect a well-conditioned road and wondering why'd our host given an easy impression of the place, we reached hustling up. Hearing the story of a local who dropped both of his daughters off from a bridge because of his affairs with sister-in-law, we drove to the village which undoubtedly looked stunning throughout the ride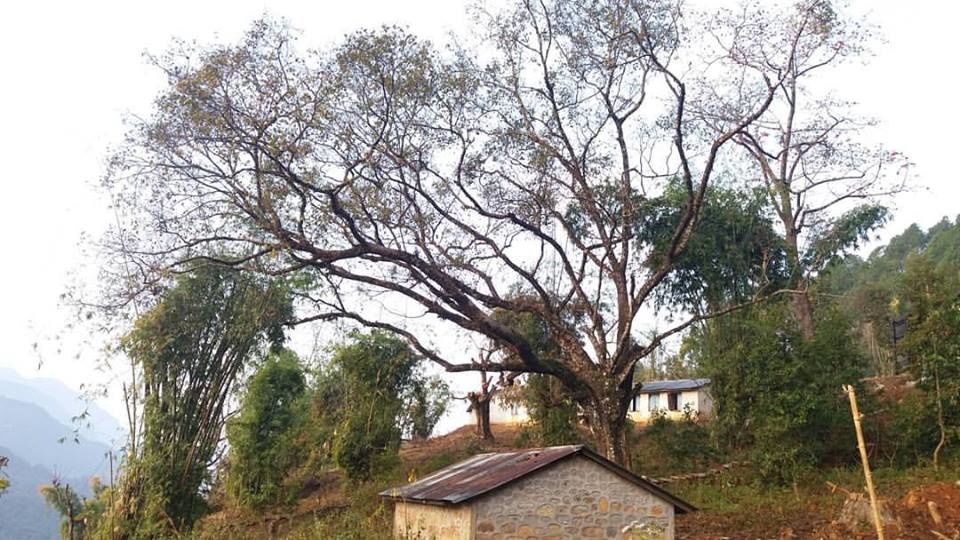 So, we reached late in the evening when it was already dark and when our car stopped, our hosts were waiting near a small shop with inverters light on because of load shedding. We were welcomed very warmly and with a lot of concern for our delay in coming. The warmth and open heart of villagers are the things which distinct and glorify them more than city dwellers. Further 10 minutes walk and we reached our host's place. So, under the starry nights and through power cut houses, we made it up to home for the night.
Ms. Tulsi Neupane and her son and daughter invited us to her place where we stayed overnight. As our tired feet and loathed body craved for a nice warm bed, we were served with nice homemade dinner and very homely ambiance. The thing about village lifestyle is you feel so comfortable being with them that you feel like a part of the family and you can open up very frankly. To be a guest in their home was like a bit unexpected but an experience we instantly welcomed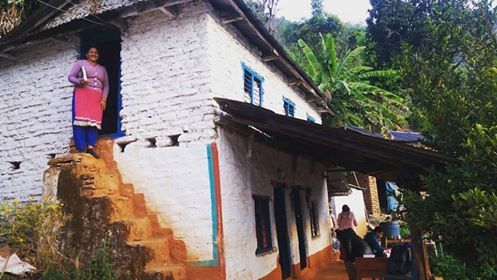 So, the three of us including aunty and her daughter, we shared the same room. The water was brought to us for the night if we wanted. The bed was covered with new sheets and new blankets were kept for us. A baby goat was tied at the side of our bed along with harvested rice on the other side. The house was made of mud so every time anyone walked downstairs, the room shook and gave us micro mini heart attacks reminding of the earthquake. And, crawling up and down through narrow staircase to go bathroom was the real challenge. ????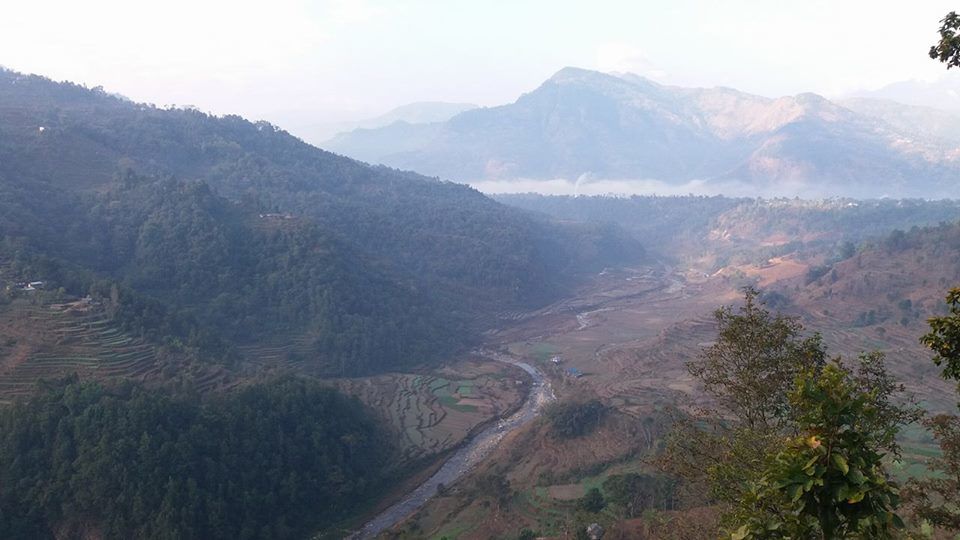 Next morning, we got up early to visit the village. The village where our organization has worked before 15 years by bringing leadership and literacy had now been transformed into highly active and aware village with its members fighting against the myths of untouchability and so-called "lower caste" people leading the village. The village was one of the exemplary places of unity and amiability among people. The village where one can see so many dustbins in every couple of steps more than houses. Villagers so self-conscious about the environment and water recollection, we could see every possible drop of water being utilized for vegetable farming. All the villagers were highly aware of their responsibility and importance of unity that it felt like a small part of a completely different world. Seeing how villagers have developed by utilizing such limited resources not only inspired us but left us wondering what have we done up to now?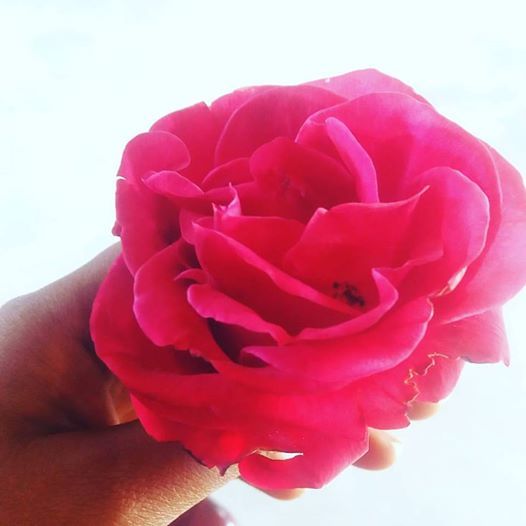 This trip reminded me of a beautiful piece I once read on being a traveler and a tourist. A tourist just gets to the place, but a traveler also takes something of the place when he/she travels. This time, the trip to Parbat made me realize how much we as a community or a society or a group can be stronger and in this ever so increasing modernization how we prioritize individualism and losing what used to be our greatest quality: kindness and unity. May we retain the value of togetherness and respect each other's personal space as well and be responsible for creating a better living place.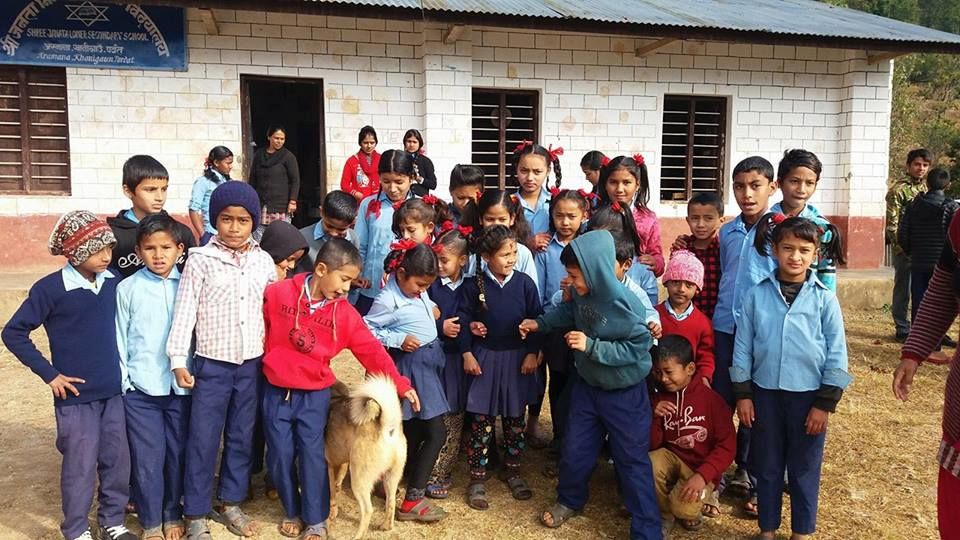 This post was originally published on Pritha Khanal's Blog.