Hello Travellers,
Today, I'm gonna talk about the experiences of this great place, Nepal. It was a 3 days tour and I explored 2 cities which are "Kathmandu" & " Pokhara".
I would like to start with the 2 main attractions of Nepal, it's Culture and It's Nature. It is rich in culture and have some great taste in articrafts, handmade paintings and singing bowl therapies which are made of 9 different type of metals and it is used for eradication of any type of joint and muscle pain in your body and also helps you to meditate at your best peace of mind.
Starting from its capital, this place is full of ancient time temples, these are almost 2000 years old, mostly known for its great architecture and gold-plated work on the statues.
Pokhara, which is almost 200 km from its capital, known for its adventure mountain sports like Skyline, Paragliding, Kayaking, Rafting, boating and more. This city is exactly opposite to its capital, Kathmandu. It is all connected to nature, beautiful valleys, lake and mountains all covered with trees.
Now, let's talk about my experience. If you're an Indian, you don't need a visa for Nepal and also you don't even need to worry about currency exchange, Indian currency in the notion of Rs. 500 & Rs. 100 are accepted all over the country.
Things to keep in mind:-
Try not to visit Nepal during Summers ( April to September). The temperature will remain moderate, between 21-33°C but humidity will be at its extreme level and you will feel like it's 50°C. Also, it will be difficult to watch mountains, coz it's mostly cloudy.
1INR = 1.6 NRS. Now, you'll be thinking that it's too cheap and you can go there on a low budget. Cheap is just a myth, the place is highly expensive because of the poor infrastructure of its capital. You can only commute through taxis, local buses are available but the services are really poor and it will cost a lot of your precious travel time and will leave you with a lot of chaos because of poor traffic management and damaged roads.
Thamel is the centre of the capital. The whole market, restaurant, pubs, clubs and casino lies there but it is closed on Saturday. So make sure you plan to visit the place on the right day. Try to book your hotel in Thamel or at walking distance. Do not visit casinos or dance clubs without any local with you, especially if you're someone with a weak heart for girls, it may cost you all the money in your bank.
If you're an Indian, you will get some extra benefits over other people around the world, from the different queue at the airport to discounted rates at every place owned by the government like temples, museum or even Mount Everest Trek. If you're not an Indian, then just make sure you have a big bank balance. For example, if an Indian wants to climb Everest, they will charge 20 lakhs INR but if a non-Indian wants to climb except native people, they will charge 70 lakh INR.
Day to Day Itinerary:-
Day 1
I took a flight from Indira Gandhi international airport, New Delhi to Tribhuvan airport, Kathmandu.
I booked my flights just 3 days before, so it cost me INR 16k round trip. Normally you can get tickets for INR 10-11k, if you book tickets at least 15-20 days prior.
As soon as I came out of the airport, I bought a sim card from Ncell, cost me INR 320 with 3.5 GB of 4G Data. Then, I went to the Information desk to know what can I do in Nepal. Actually, this time I didn't get the time to search for the places to visit. I asked a guy at the counter to give me some details about the place, then I asked him about "how much money he'll gonna charge me for all of this", he told me to come with him to his office in Thamel and he will give all the information for free and if I book something, then only I have to pay. He took me to his office in Thamel and gave me the whole itinerary for the three days with a cost of INR 70,000. Well, after listening to all of his bullshit plans, I just wanted to beat the shit out of him but I controlled myself (Still regret it!).
At the airport, we both agreed to go in his taxi to the office and then he'll drop me at the hotel, which is just 36 minutes from the airport itself. We decided on INR 800 for the taxi fare (It's the minimum you need to pay to go to the raniban road). After I rejected the tour guide's offer, the taxi misguided the whole route to the hotel for about one hour, (just to scare us) that it's too far from the city and no taxi will come here to pick us. The distance from his office to the hotel was just 15 minutes, he totally tried to cheat us and after he dropped us to the location, he asked for INR 1500 but somehow we negotiated on INR 1100.
Note: Never go for any tour guide. It's the worst idea one can ever think of!
I need to tell you about the accommodation I booked. It was an apartment at Airbnb. Many of you would be wondering what's this now. I call it a traveller's trump card, this is an app which provides you with the most luxurious homes/apartment/private room anywhere around the world at a very low price. For example, I booked my apartment for just INR 2000 for 3 persons per night, which was way better than booking a hotel. I'm sharing some pictures of the house here, for a better idea of the accommodation.
The name of the owner is Amrit, just because of him I was able to survive in Nepal. He is a great person by heart, helped me completely to make this trip a success and less chaotic. I would highly recommend you to use Airbnb for booking accommodation for your national or international stay. If you ask me, what I think about staying in hotels, I would say, "Hotels are overrated and are a total waste of money".
Now, let's get started with the day.
For the first day, we decided on to explore the capital of Nepal, "Kathmandu".
Places to visit in Kathmandu:-
1. Baudhanath: The great white stupa at Baudhanath is the swallow sacred heart of a thriving  Tiberian Buddhist community. It is one of the largest stupas in the world and designated as UNESCO World Heritage site in 1979. Let's not go into more historical details. The main thing you need to know about this temple is that you will find a lot of things for shopping related to Nepal's artefacts, handicrafts and paintings. The temples are known for its rituals and gold plated Buddha statues, I see it as great work of art. You must visit this place.
2. Budanilkantha temple: The main attraction of this place is Lord Vishnu sleeping on the snakes. This sculpture is 1400 years old and people believe that it came out of the water in sleeping form. This is the only sculpture in the world of sleeping, Lord Vishnu.
3. Pashupatinath temple: This temple is dedicated to Lord Shiva. This is one of the four most important religious sites in Asia. Built-in 477 A.D. and is about 2000 years old. The biggest temple in Nepal, it has a gilded roof, four sides of the temple are covered in silver and there are wood carvings all over the temple. It is one of the 8 UNESCO World Heritage sites in Kathmandu valley. Try to visit at the time of Aarti, to see the beautiful rituals.
4. Thamel: This is the only and the biggest shopping district in Kathmandu. For example Rajiv Chowk, Delhi, you will find everything in that place, from the best clothing brands to pubs, dance clubs, etc. You can also browse for casinos, Nepali- made crafts, fashion and art. If you want to take my advice, don't waste a single penny over there in the shopping, you will find the thugs of all time in that place, prices over there are super inflated and it's not at all worth but you should definitely visit the place for its amazing cafes and restaurants. For vegetarians, it's a bit difficult to find a clean and hygienic place to eat but there is one restaurant called "The third eye", its ambience is really amazing and it's very less crowded. We spent INR 1100 for 3 persons. This is all for the day.
Note: There are ample of temples in Kathmandu, but after hours of research and reading the historic importance of each place, I've listed them in this article. So, everything I'm mentioning in this article is worth a visit and are of high historical importance.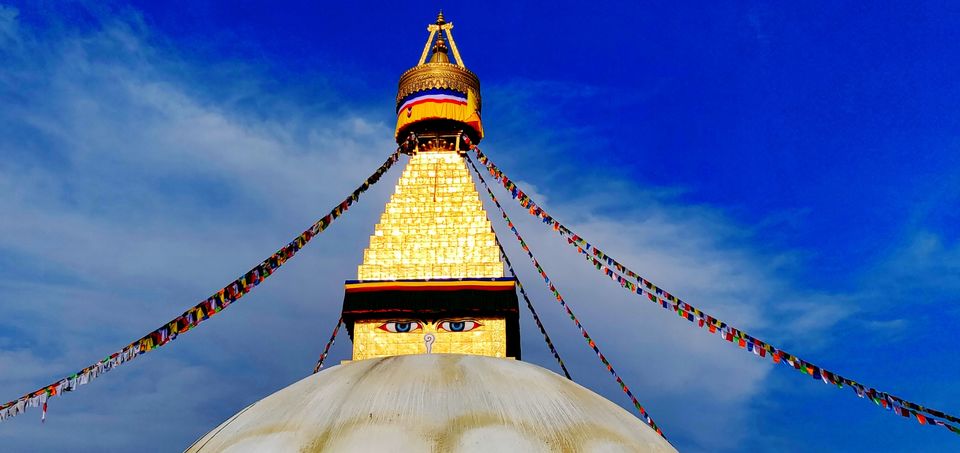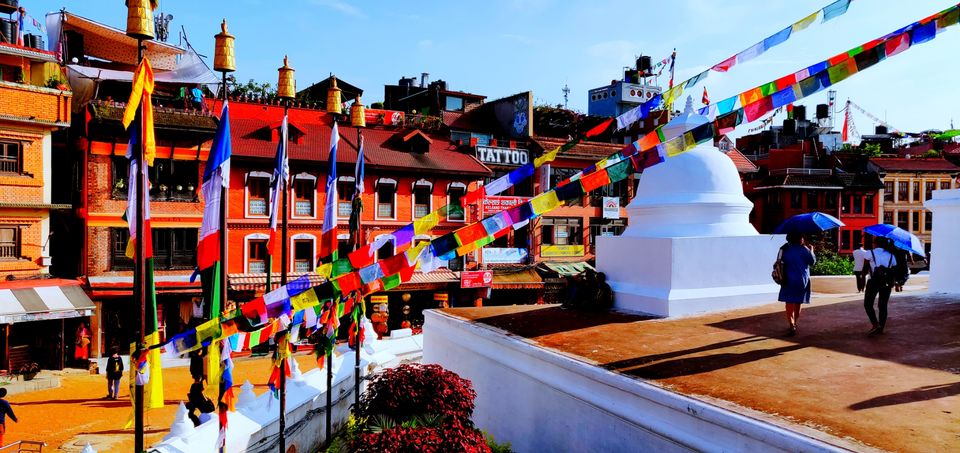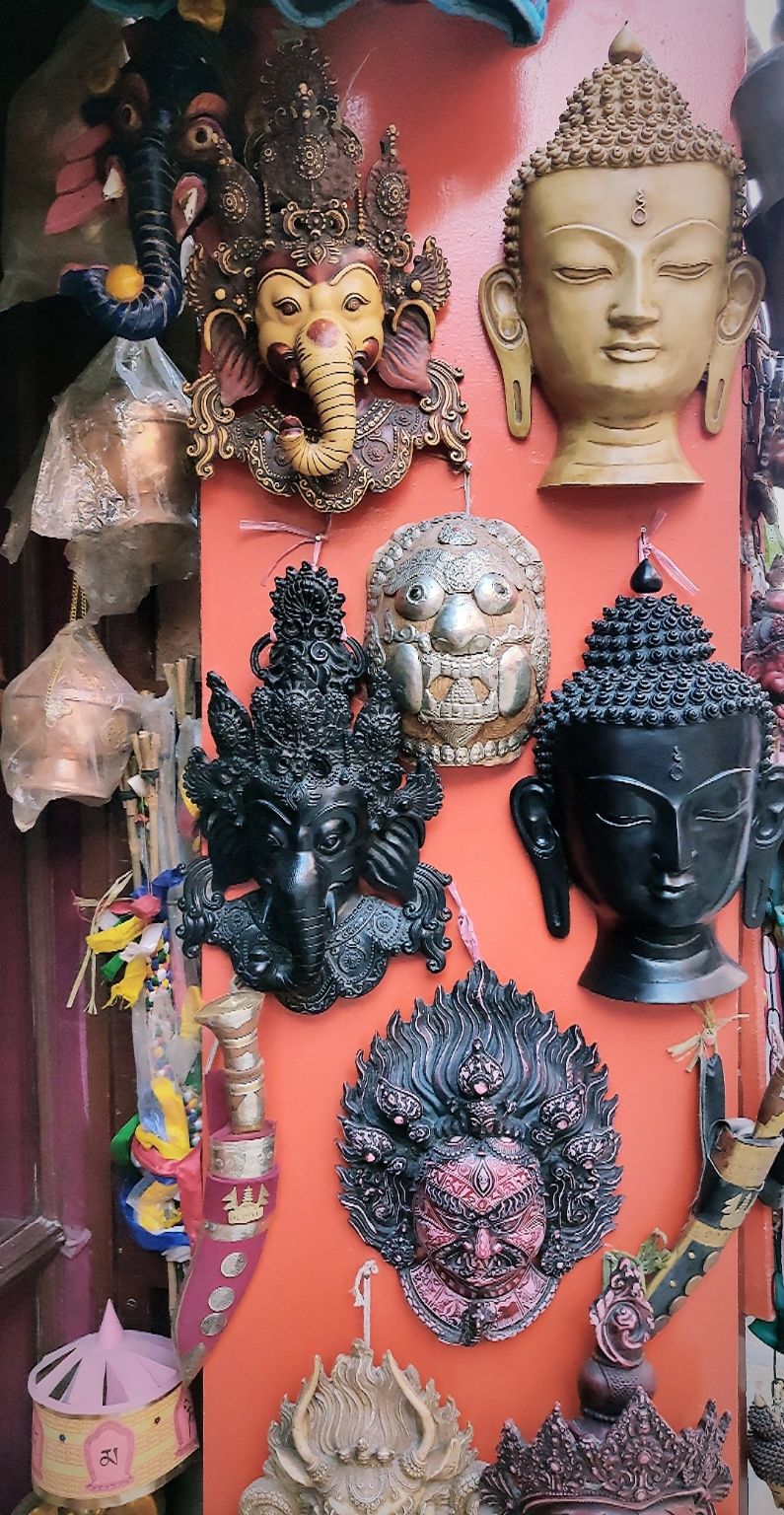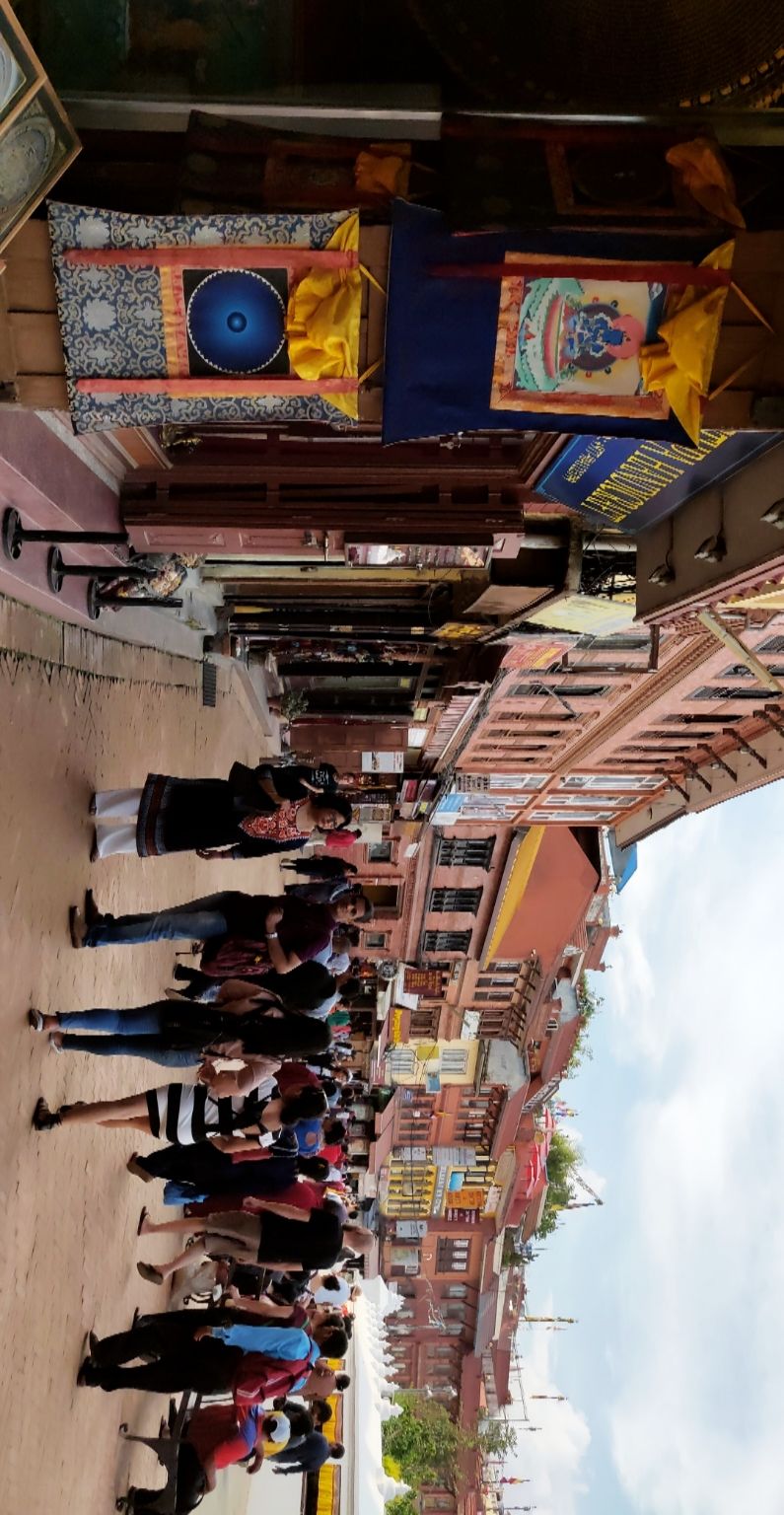 Day 2: Pokhara
The real trips start from this moment. The best place in the whole Nepal region. The place is known for its adventure sports and snow-capped mountain views. If you're visiting Nepal, this is a must visit, without this your trip is incomplete.
We booked a taxi for this trip and it costed us around INR 14,000 including all the places for sightseeing. Sounds too high?! The reality is, after seeing the road conditions of Kathmandu, it's definitely not too expensive and totally value for money. 
We started our journey at 6:30 in the morning for Pokhara, expected time to reach Pokhara is about 7-8 hours by road. You can also take public buses for the same at the cost of INR 800 per person, as I was travelling with family, for me it was more suitable to travel by private taxi. I will advise you to go by private taxi coz Pokhara is a very big place and you won't find any public transport and there is a lot to explore.
Now, the big question. What about the breakfast, if we leave at 6 or 6:30 in the morning? 
I found a great place to eat for vegetarians called "Hamlets Restaurant". You will find this restaurant on your way to Pokhara, drive about 50 km from Kathmandu and you will find the place on the left-hand side, you can also find some Jain food over there.
After that, we went to "Manakamana Temple", now many of you will think, especially teenagers or people from the age of 15- 26-year-band, that who will waste time on the temples but the important part is not that temple, it's the ropeway which takes you to the top of the mountain in about 20 minutes one side and believe me, that view is worth everything, don't miss it just because you don't believe in god. It will cost you around INR 500 per person.
We reached our hotel at 3:30 PM called "Mount view" in Pokhara. It was a long trip, so we decided to take one hour of rest at the hotel. We somewhat again started exploring, we left the room at 5 PM and then, we went directly to the lakeside for boating. We hired a boat for about INR 810 for one hour, the experience was amazing because of the heart throbbing sunset view, it was probably the best time to visit the place. For about 15 minutes we went to a shiv temple which is in between that lake, which is surrounded by water all four sides.
Remember, I told you not to buy anything from Thamel because everything is overpriced and not worth a penny to spend on. Now, in the market of Pokhara, you can buy anything you want, you can go full-on shopping, people in this place are very down to earth, genuine and very humble in nature. Don't forget to buy the singing bowl, as I told you it is used for therapy and meditation, it will cost you around INR 3000. It comes in the top things to purchase from Nepal. You can also purchase famous pashmina shawls and if you're a Trekker, you can buy some good trekking equipment from there, it's really cheap in comparison to Indian prices, and that's how we spend the rest of the time till 10:00 PM, by exploring the local shops and some good Italian restaurants. We went back to the hotel early because next day we needed to wake up at 4:30 AM for the sunrise mountain view from a place called "Sarangkot". I'll give you more details about this place on day 3. Till then, Goodnight!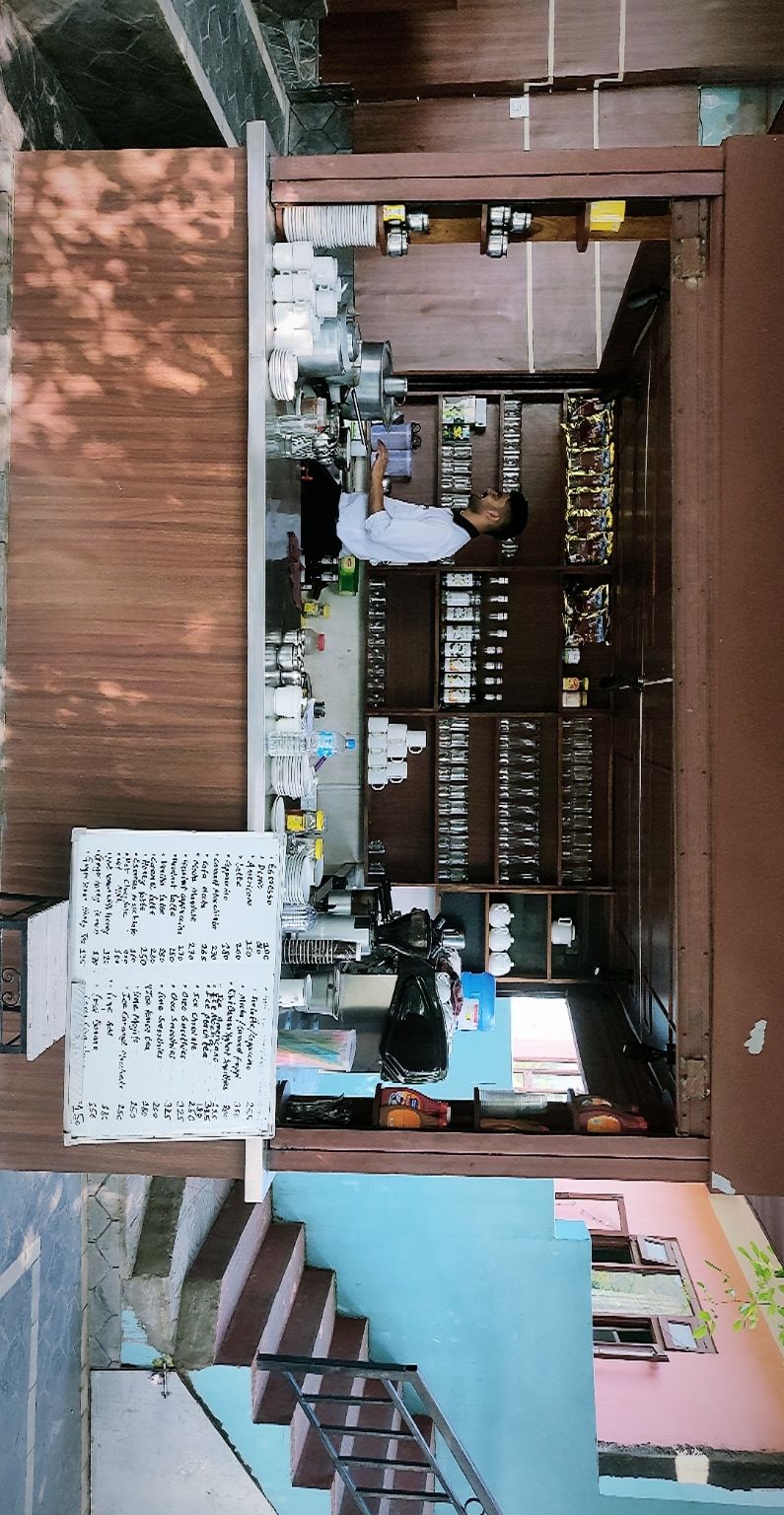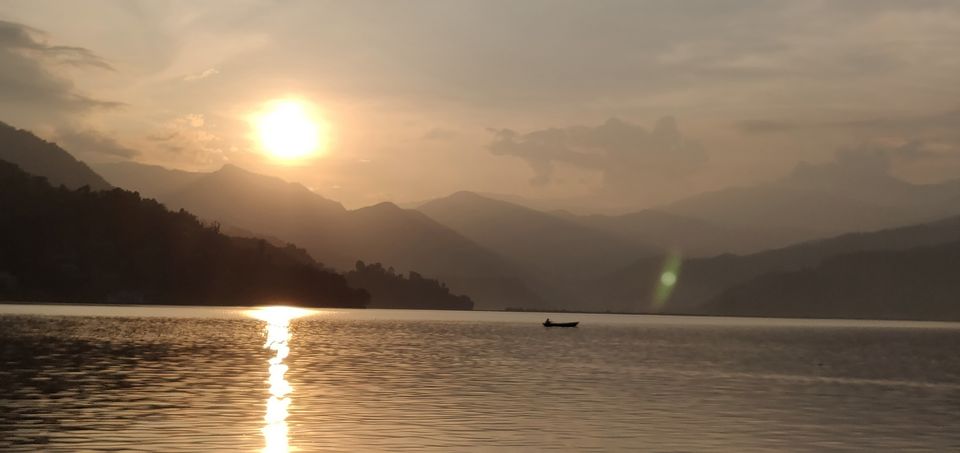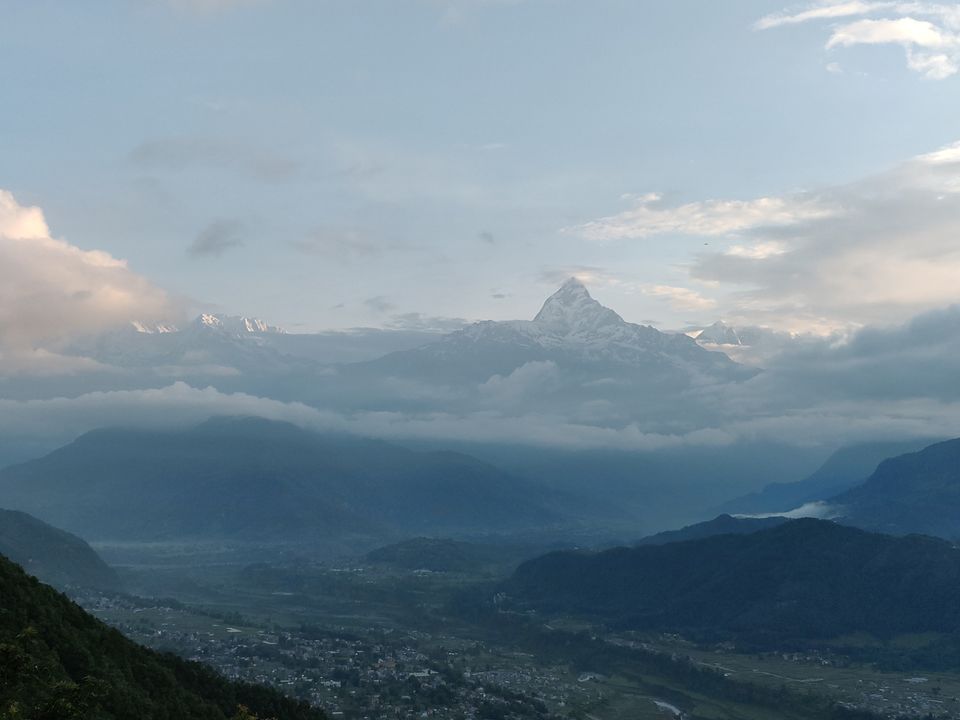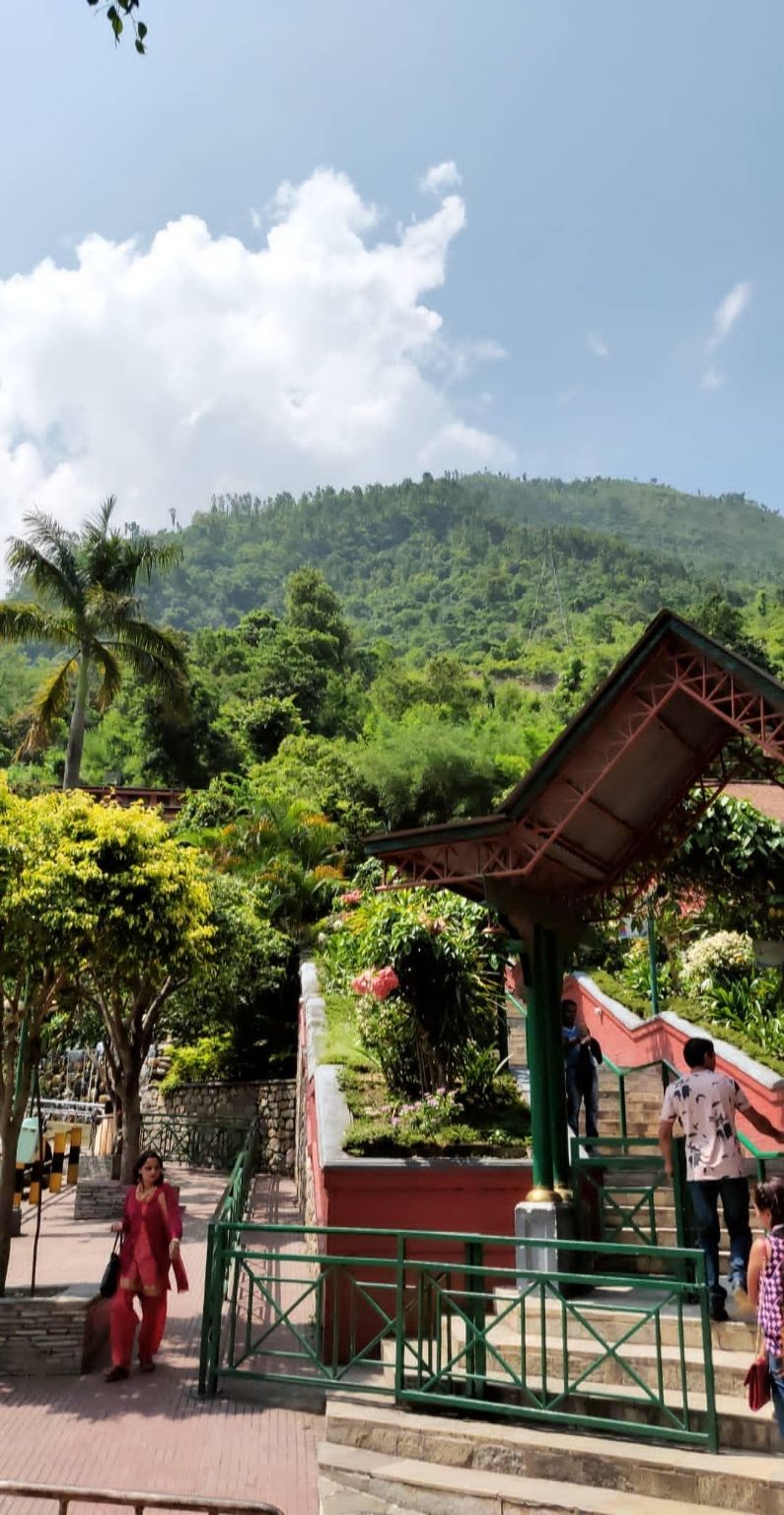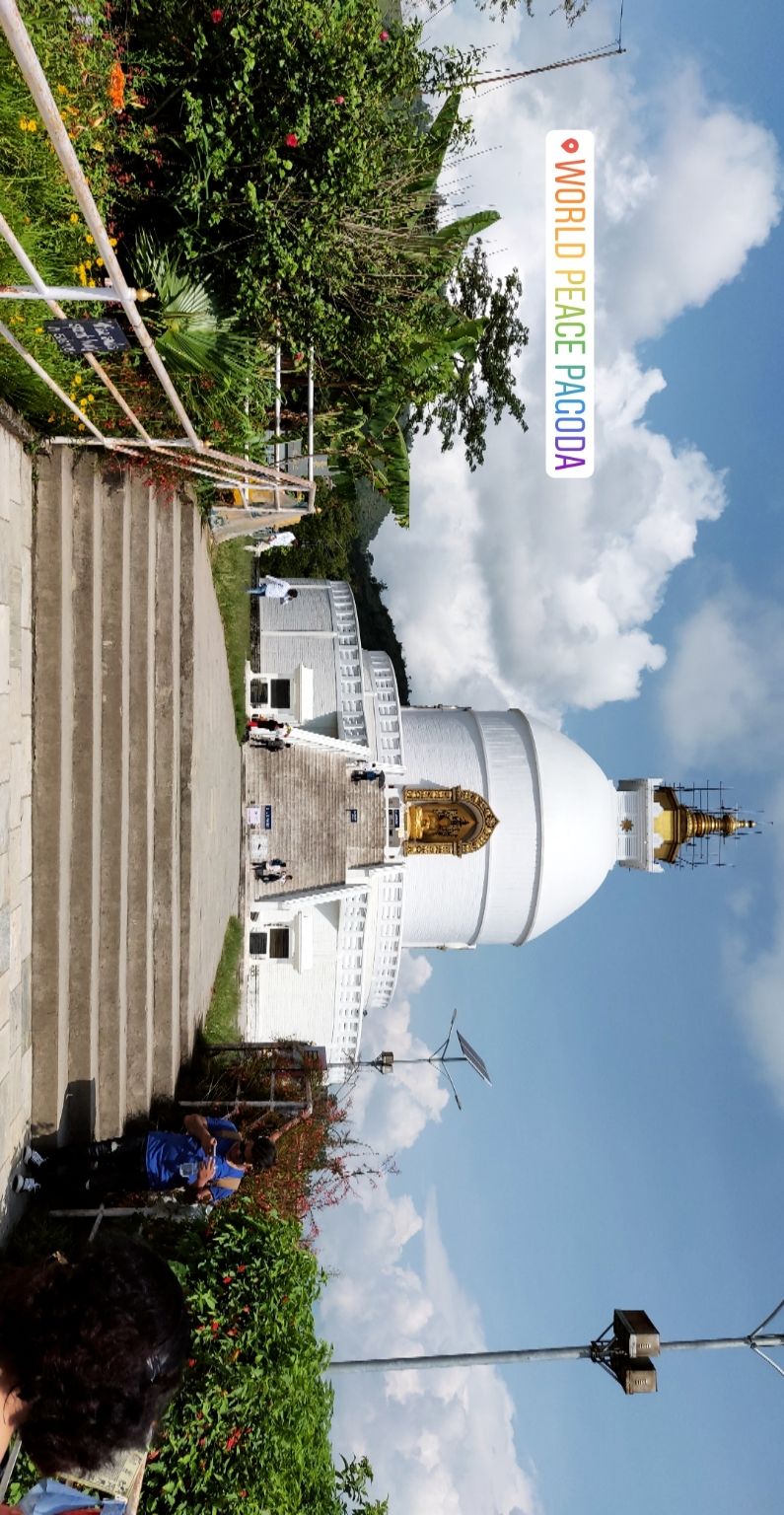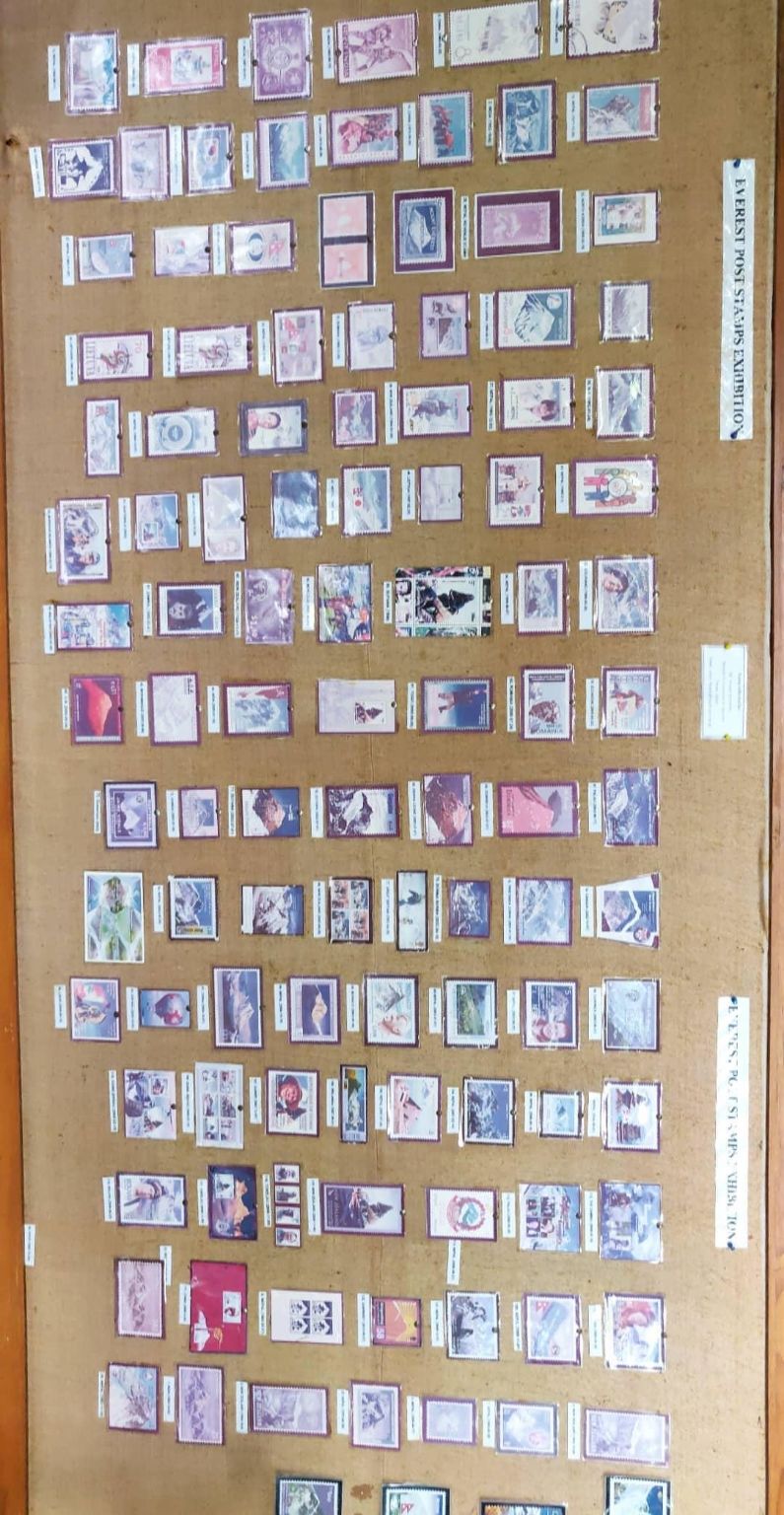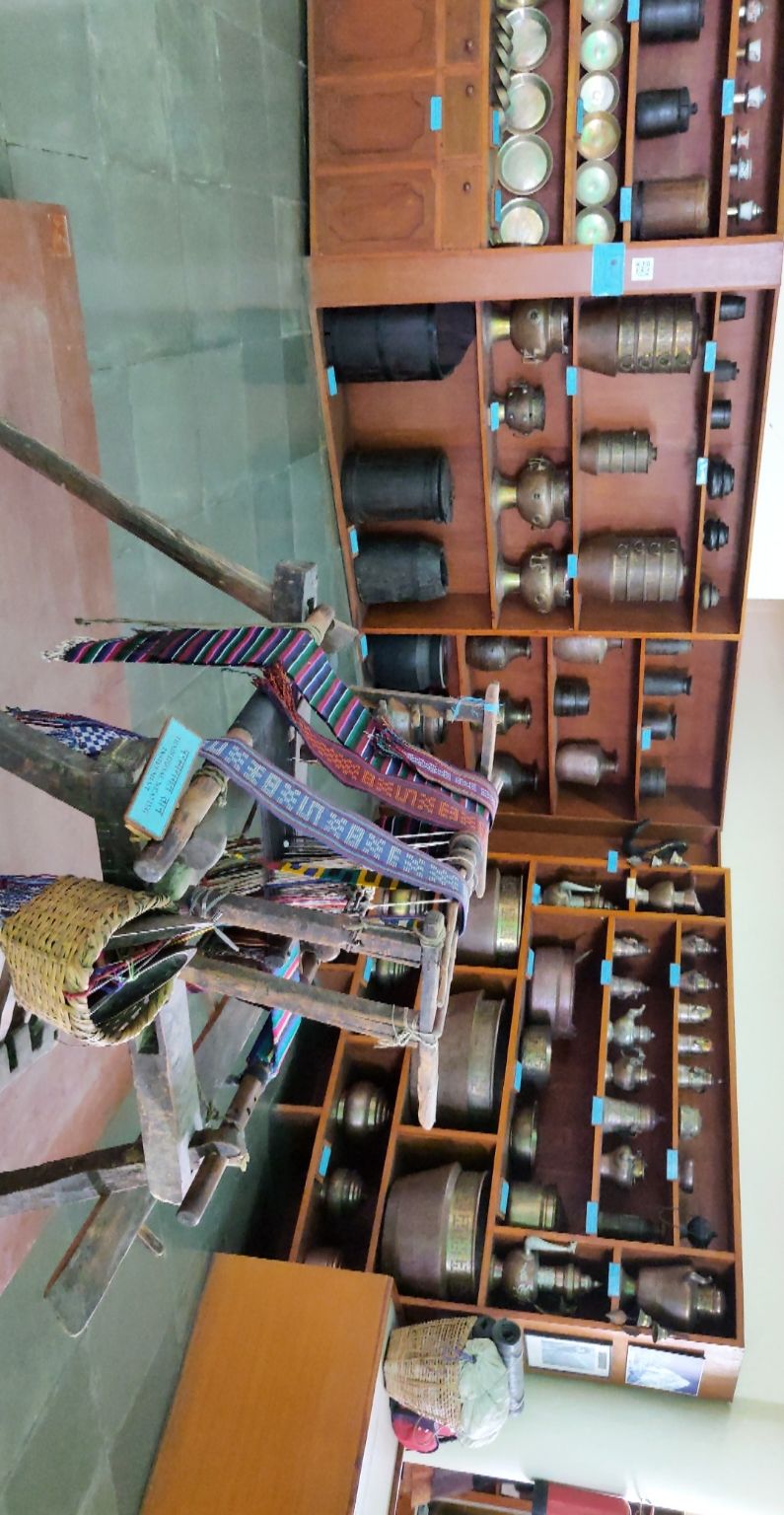 Day 3: Exploring Pokhara
We woke up at 4:30 and went to see the sunrise from Sarangkot. There was a lot of tension in our minds because of the cloudy sky, that will we be able to the snow-capped mountains? All through my journey from the hotel to Sarangkot, I was peeping out of the window, just in case we get a clear sky but It wasn't the case when we reached up there, the sky was full of clouds and we can't see any of the views. I was a bit disheartened, but suddenly wind started blowing slowly and we saw all the 5 mountain ranges one by one.
Note: This is one more reason why I suggested to you, go to Nepal in the winter time because you will get a clear sky view.
1. Sarangkot: Sarangkot is the most popular destination from where the people can enjoy the great view of the Pokhara Valley and the magnificent view of the mountains such as Annapurna Massif, Fishtail Mountain, Dhaulagiri range, and Manaslu. You can also take a mountain flight from Sarangkot to the mountains. Paragliding is also available there which will cost you around INR 4000 (Off-Season prices). I advise you to search for some pictures or videos on youtube for a better idea. 
2. World Peace Pagoda: The world peace pagoda is one most popular and the most visited destination in Pokhara. This is a Buddhist stupa; a monument to inspire peace, designed to provide a focus for people of all the races and creeds, and to help unite them in their search for world peace. It is 1100 meters high from sea level and there are 200 stairs you have to climb. If you take my advice, don't go there until you want to meditate for 1-2 hours. This is the best place for some good spiritual meditation, you will definitely feel some very high spiritual connection from Lord Buddha. There several ways to reach the stupa. You can book a taxi to reach there or you can go for a trek to the Shanti Stupa.
3. Gupteshwar Mahadev Cave:  One of the top places I would recommend you to visit. It's so beautiful in architecture and how they have made stairs to go inside the cave, the wall carving of Lord Vishnu and Shiva. The cave is full of slimy walls and there is water dripping in the whole place. The cave temple is found about 16th century. If you're interested in shopping, there is a whole market just outside the temple.
4. Devi's Fall: This waterfall is located opposite to Gupteshwer Mahadev cave. To be honest, there is nothing special about this water, it's just too ordinary and you don't even get to touch the water. You can only see the fall from a height, it is completely fenced. For Indians, the entry fee is INR 30 per person. You can visit this place if you want to, no special recommendation.
5. International Mountain Museum: High recommended especially for the people, who are interested in trekking. Many of the people in the world may not know about the small country called Nepal but they certainly know about this peak, the tallest in the world, called Mount Everest. Not only this highest peak but also other 8 of the 14 peaks about the height of 8000 Meters in the world stands tall in the Himalayan range of Nepal. 
The basic objective of this establishment was made to record, document and chronicle the past and present development of mountaineering activities in the world in general and to preserve the saga of the momentous feats in the history of mountaineering in the Himalayan peaks in particular.
Note: Make sure you leave Pokhara by 12 or 12:30 noon because you'll find a lot of traffic while coming back to Kathmandu. It took 8 hours to Kathmandu because of vehicular jam.
So, That's all for Nepal. I hope you find this article useful and interesting. For people, who are interested in Mount Everest base camp trek can contact me for queries about No of days, Overall Expenditure and the whole itinerary. Thank you for reading.