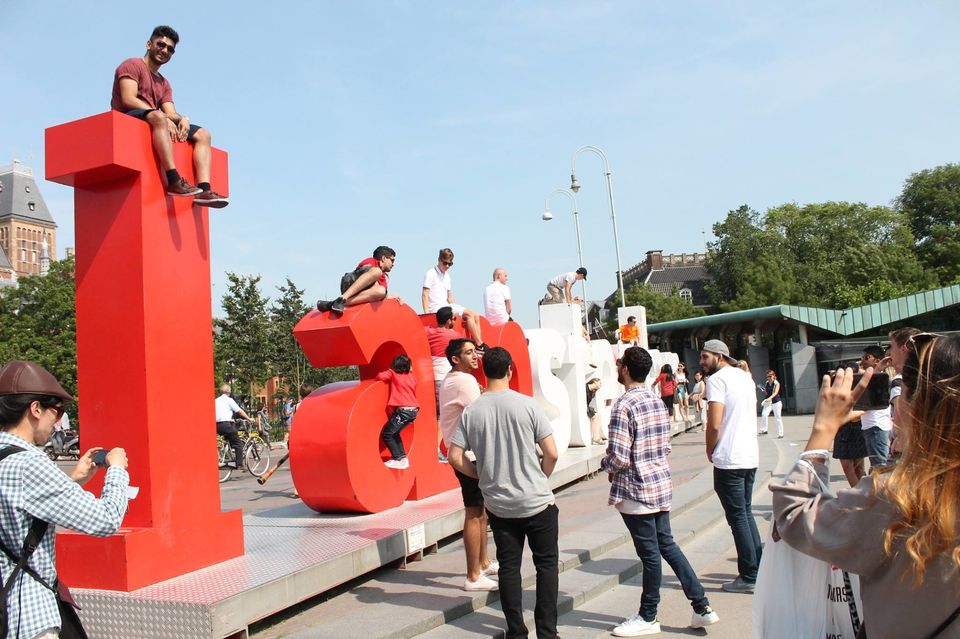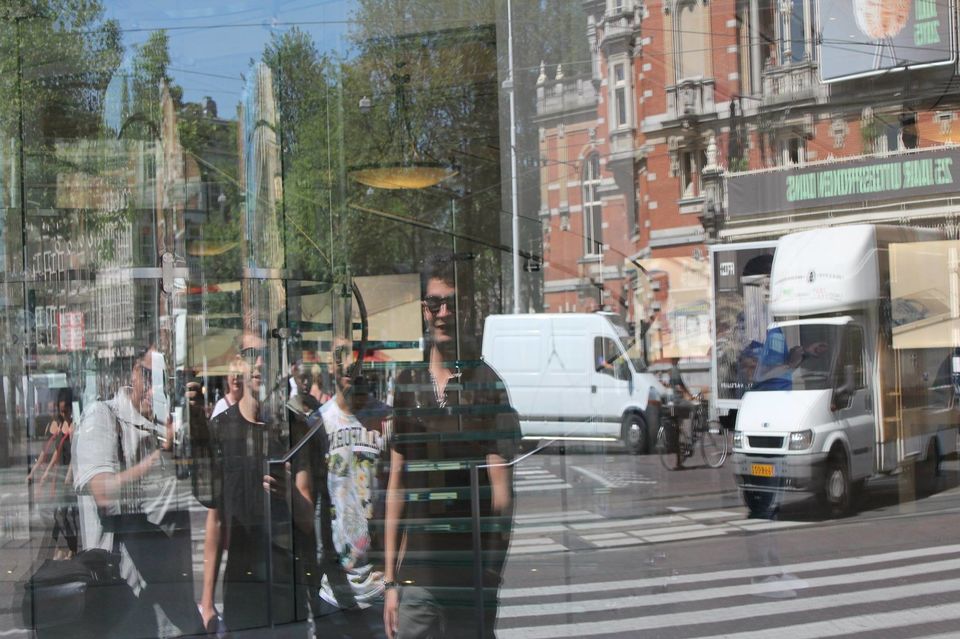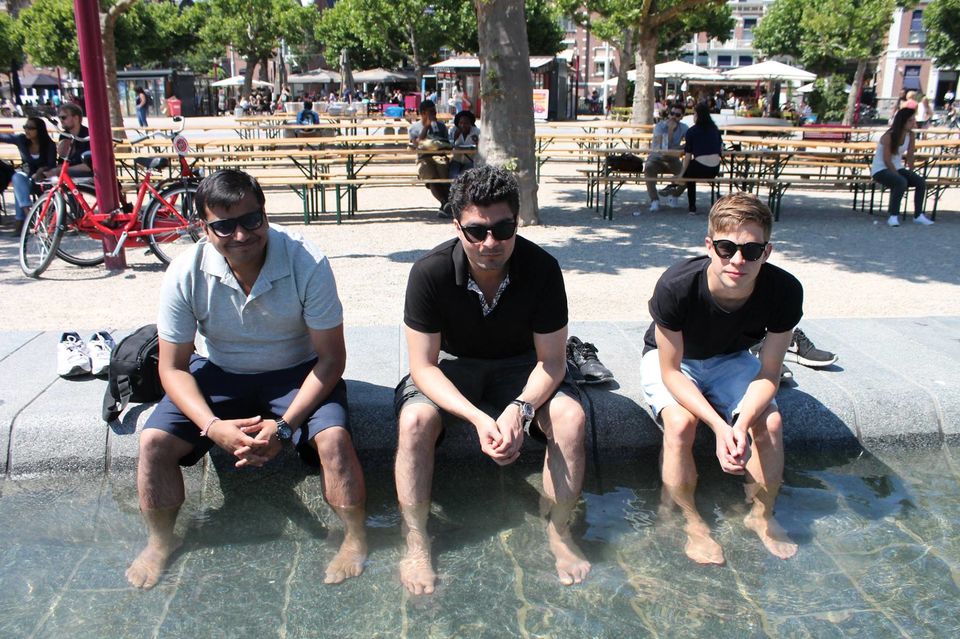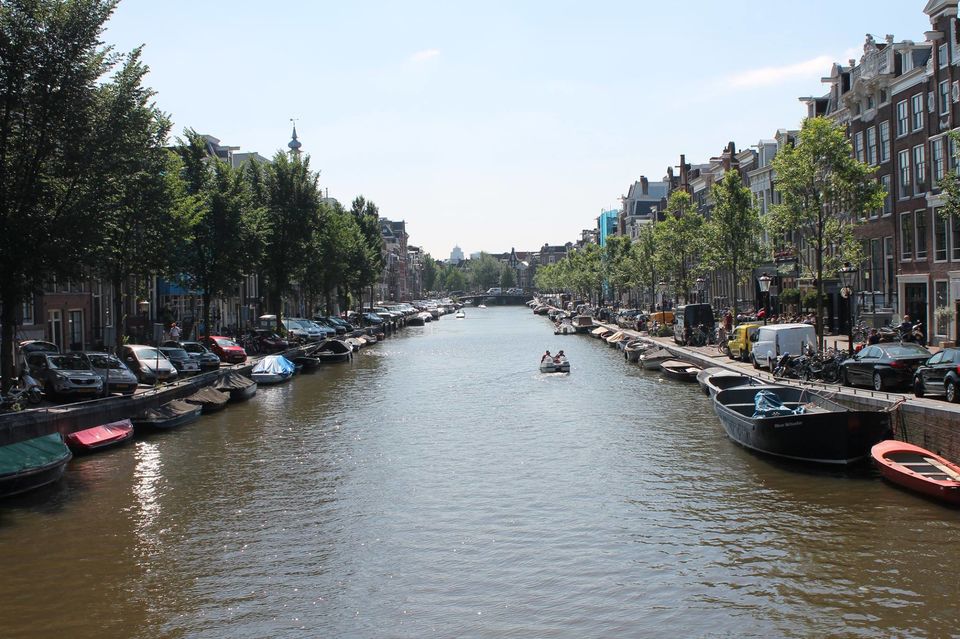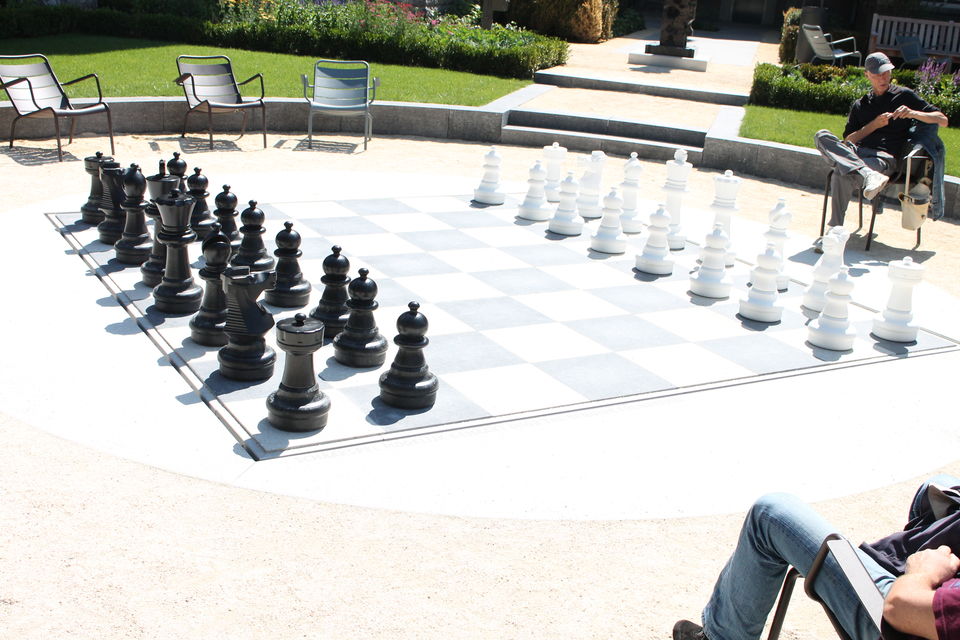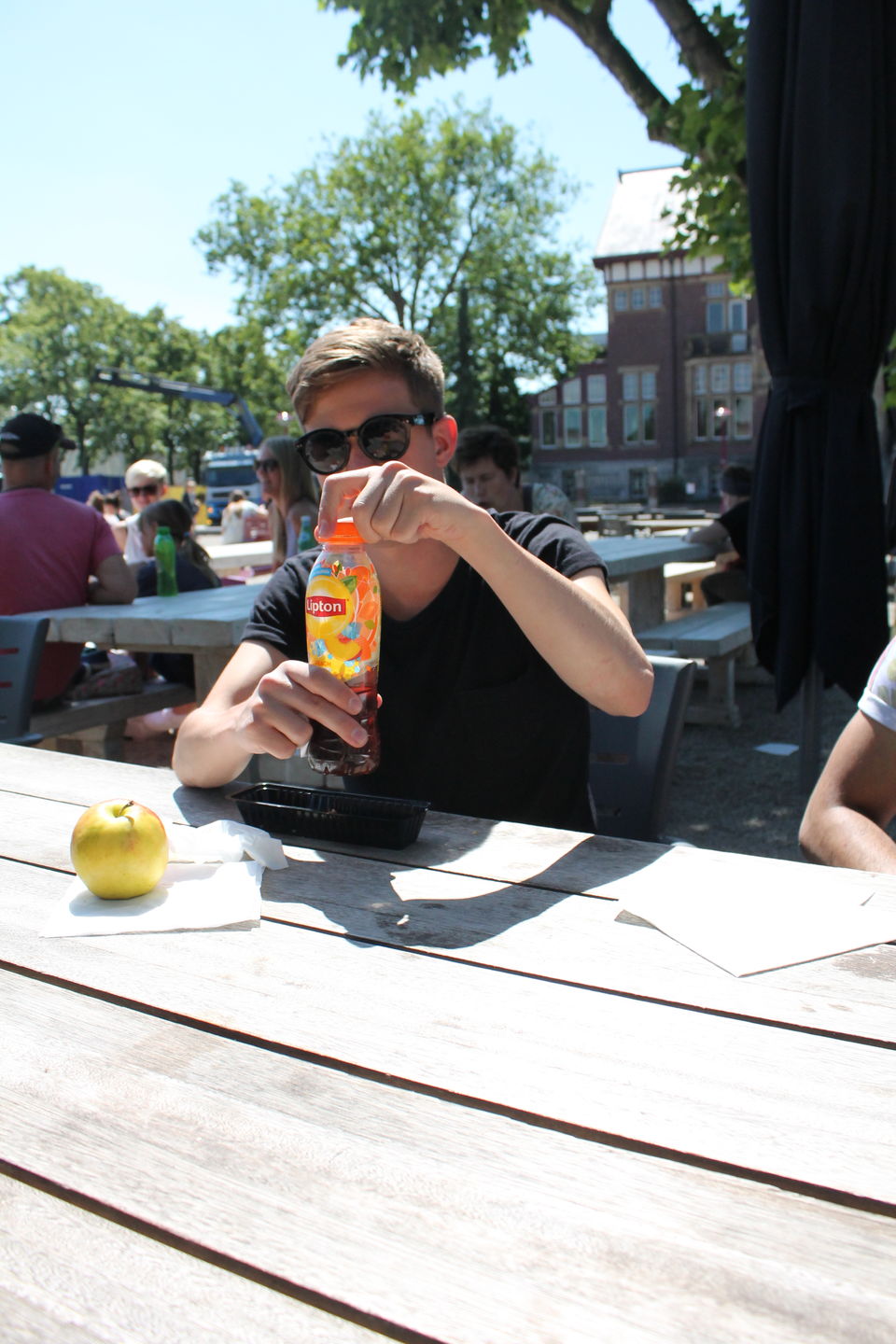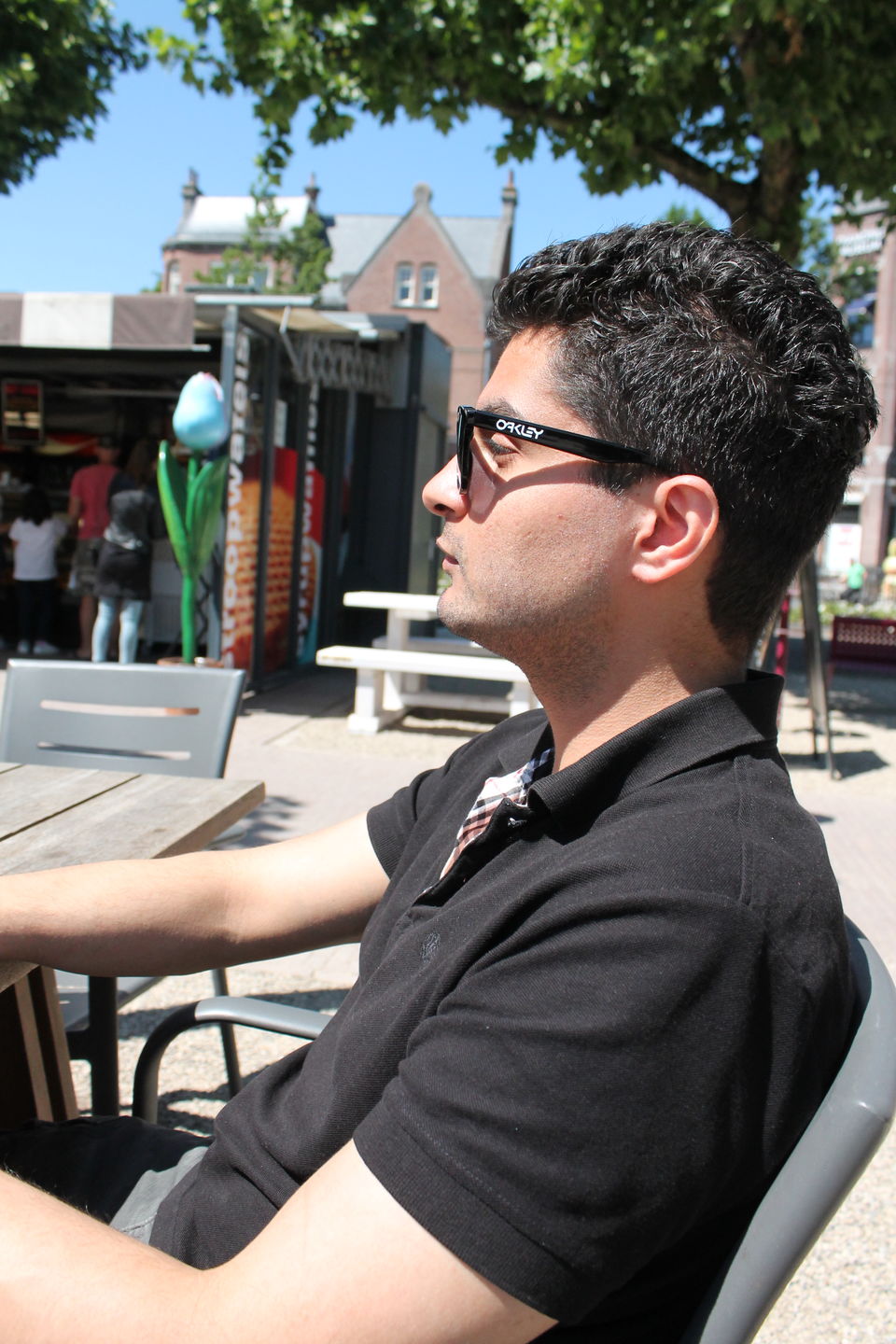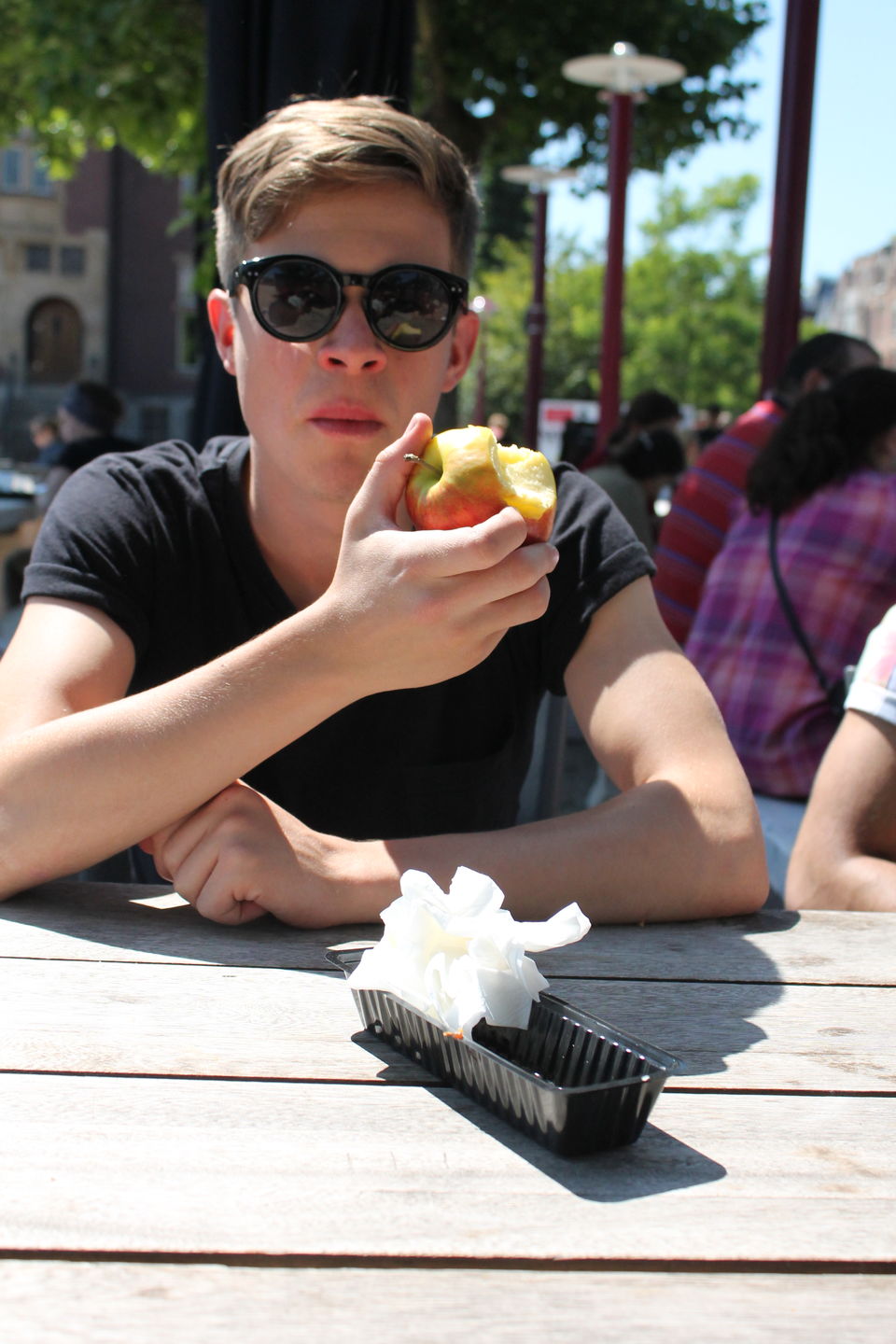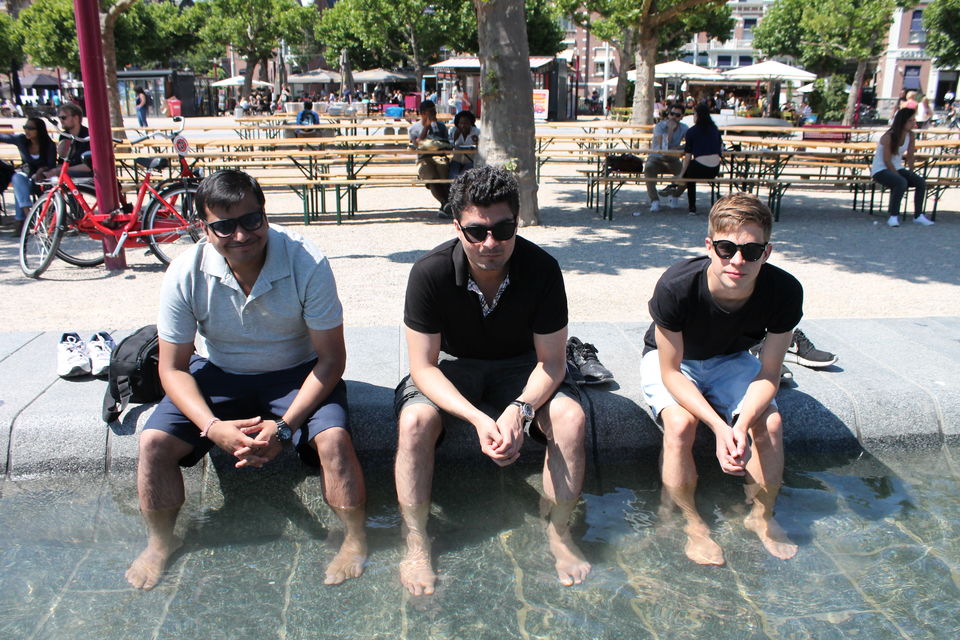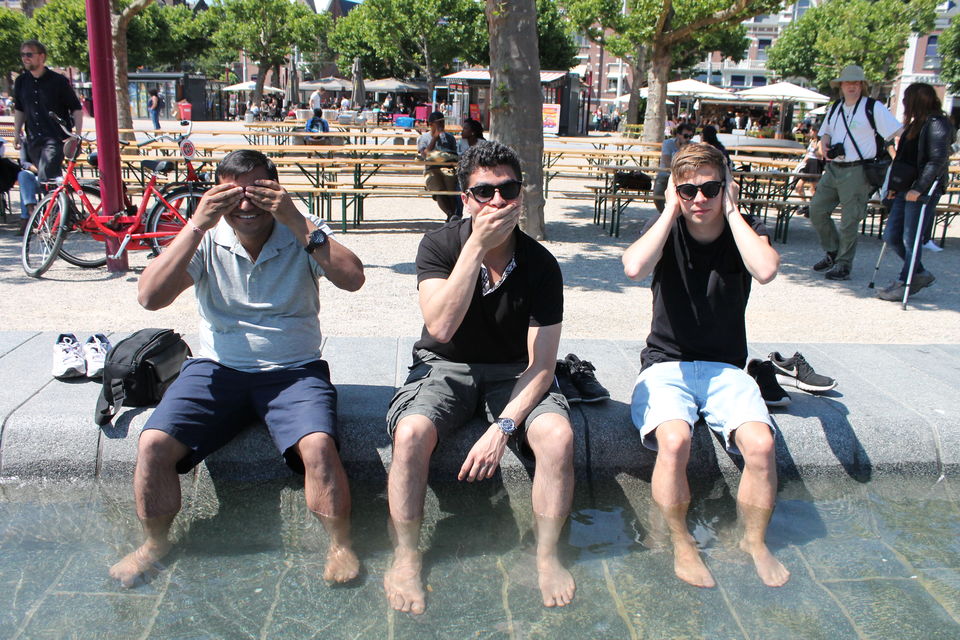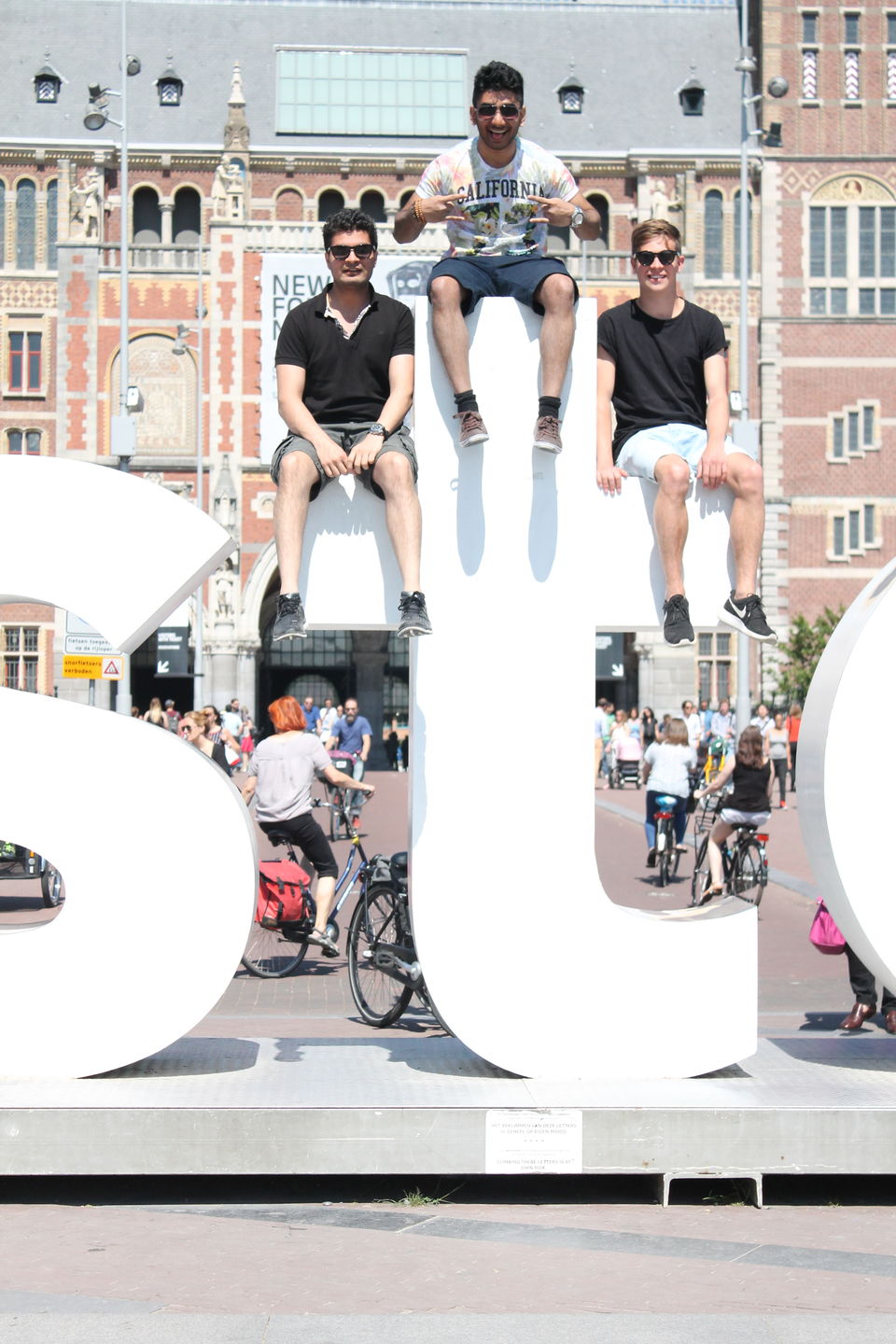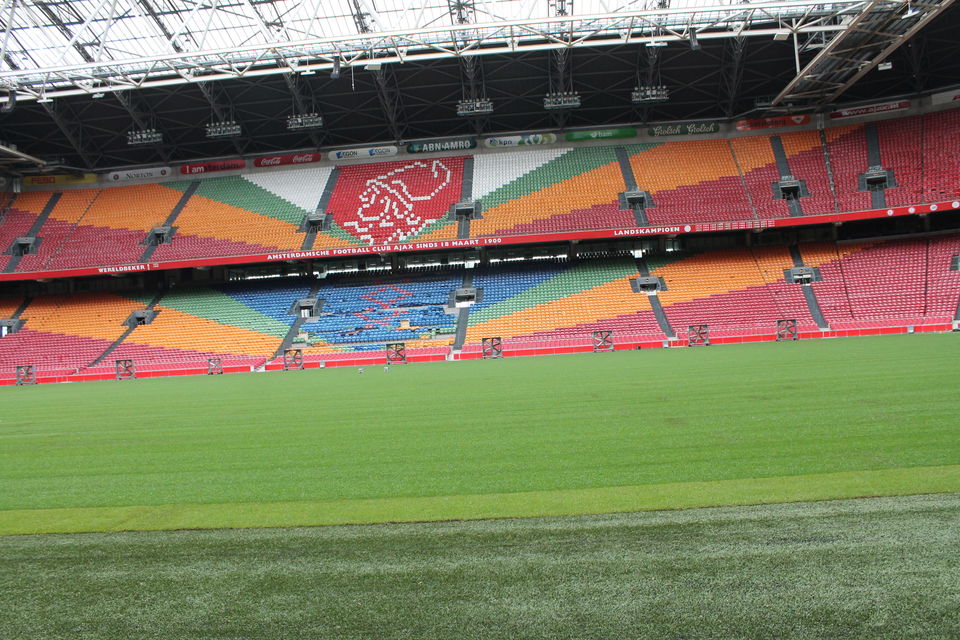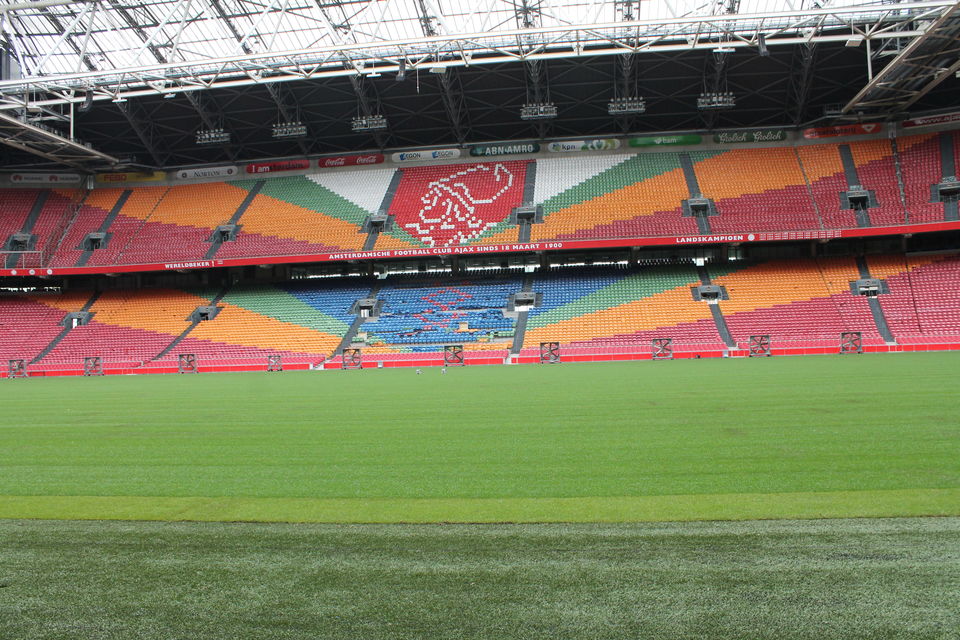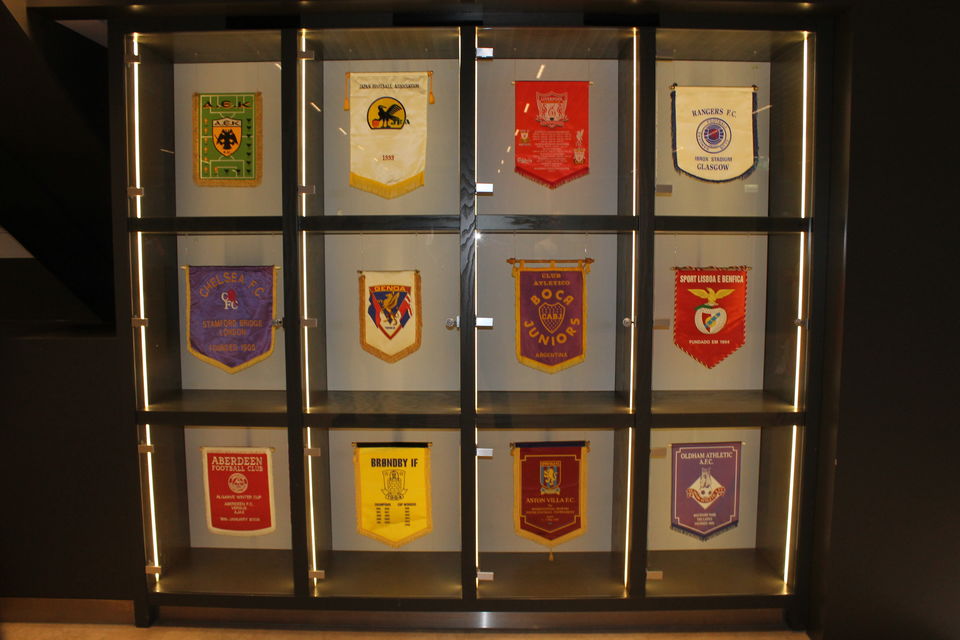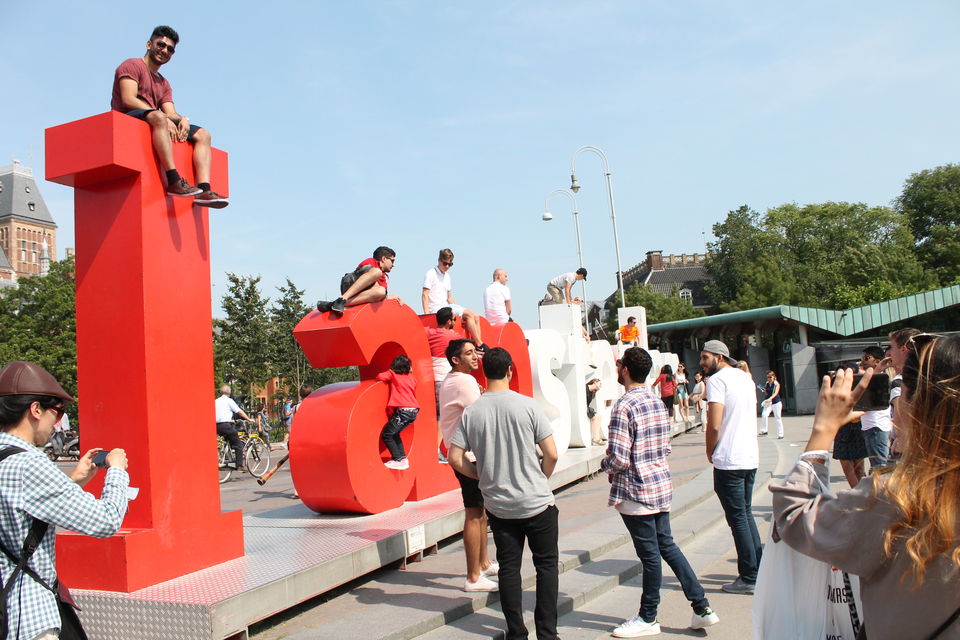 A good way to orient yourself to the city is with a walking tour. You'll learn some history and be able to see where all these windy canal streets take you. I recommend the free New Europe walking tour. It covers a lot of ground and gives you a good general overview of the city. 
Amsterdam is a city tied to the water. The canals of Amsterdam are incredibly beautiful, and there's nothing like seeing the city from a boat. Skip the big canal boat tours you see around the city. They're overpriced, and you can hire a private boat tour for less. Look for guides around the Red Light District.
Bikes go with Amsterdam like wine goes with France. The city loves bikes, and there are supposedly more bikes than people in Amsterdam. In fact, forget about keeping a lookout for cars. It's the bikes that will run you over! Seeing Amsterdam and its surrounding area from a bike is something I definitely encourage people to do.
Everyone goes to Vondelpark to sit around, bike, or get high, but east of the main city center is a beautiful park with a lot fewer people and green space that is just as nice. It's about a 30-minute walk from the city center, but it takes you through residential areas of the city not often seen and way off the tourist map.
Given my belief that no city break should feature culture without a side dish of cocktails, our next stop was a short hop across the road to the House of Bolts. Telling the story of the Dutch spirit Genever, which ultimately led to the birth of the gin we know and love, this museum was a drink of history. 
House of Bolts are now renowned for their flavoured spirits, and in here you get the opportunity to see what floats your boat taste wise before enjoying a couple of samples in the swanky bar later and a Genever based cocktail made to suit you.
Walking in the Sunday afternoon sunshine took us from the museum quarter to the the De Pijp area of town. Filled with bustling cafe bars and galleries, I think this must be cosmopolitan Amsterdam at its best. Everywhere in this neighbourhood looked buzzy and inviting, with a distinctly welcoming local vibe. So much so, that we stopped for a spot of lunch and attempted to pretend we lived there, just for a little while.
Amsterdammmed
That's the word that you take home when you are leaving. Yes Amsterdammed. It is a world of their own. 
The people there are super friendly, super helpful and the city is absolutely amazing. 
TO BE HONEST I DONT KNOW WHERE TO START, WHAT TO EXPLAIN. It's much more than the prostitution and drugs.
See it to believe it. 
Things not to miss:
Europe's largest pub crawl (6 pubs and then a club)
Heineken experience 
Van Ghogh Museum
The pancakes, waffles, hotdogs (they are to die for)
Sex show's (It's nothing very different from what you see online but it's an overall experience )
Canal Tour
Amsterdam Arena (If you fancy football)
Not Recommended
Don't go to bulldog or grasshopper for marijuana, space cakes etc etc. they are overpriced. I would say go to the local coffee shops. You might like to go to bulldog to fancy the oldest coffee shop of Amsterdam but one trip should be enough to realise how much extra do they charge.
Don't take pictures of the prostitutes at the Red Light District (Trust me don't)
Don't be too high when crossing roads, you literally have to dodge trams, cycles, cars, people, bikes and even electric rickshaws.  
GO to this website to know all about Amsterdam
http://www.amsterdam.info