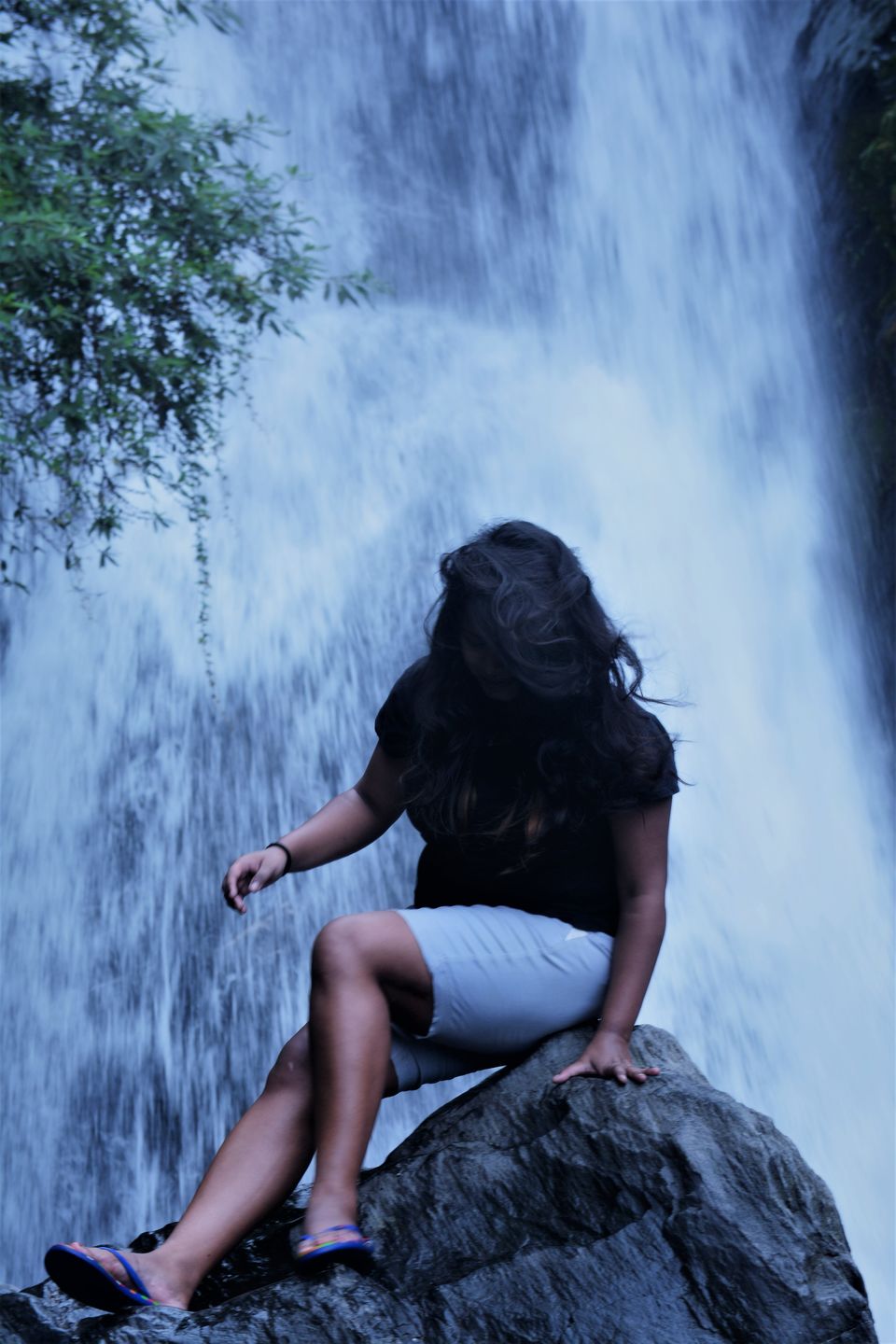 Places to visit in Mcleodganj. The picture is taken from the beginning point. Everyone has to cover near 2 kms. The road is cemented and stairs are on the way. I am covering everything in short. :)
Bhagsu Waterfall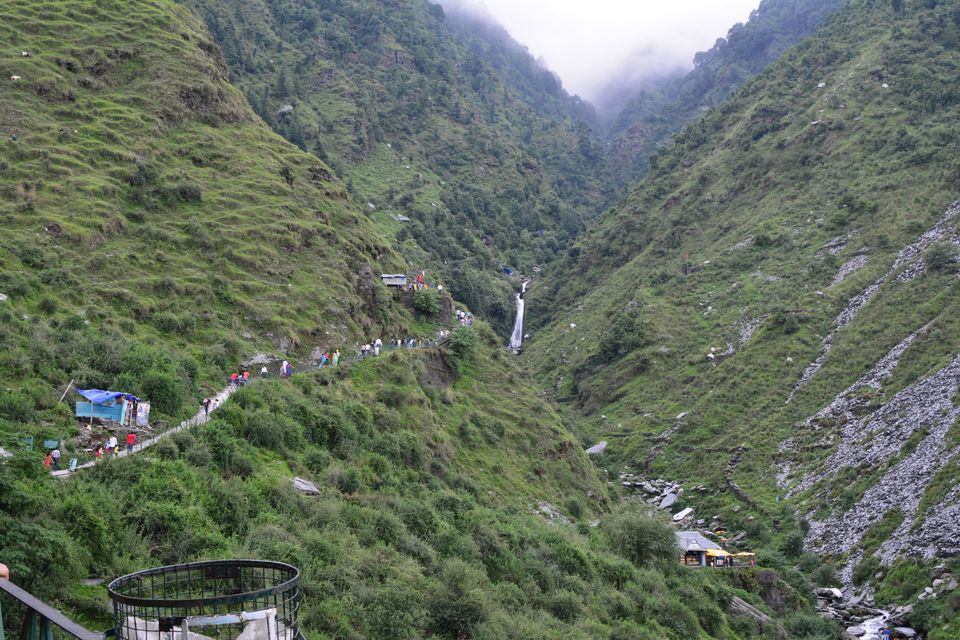 Crowd
It is generally a crowded area so it is safe. The local shopkeeper provides you the locker to keep your wallets, phone safe and charges for it.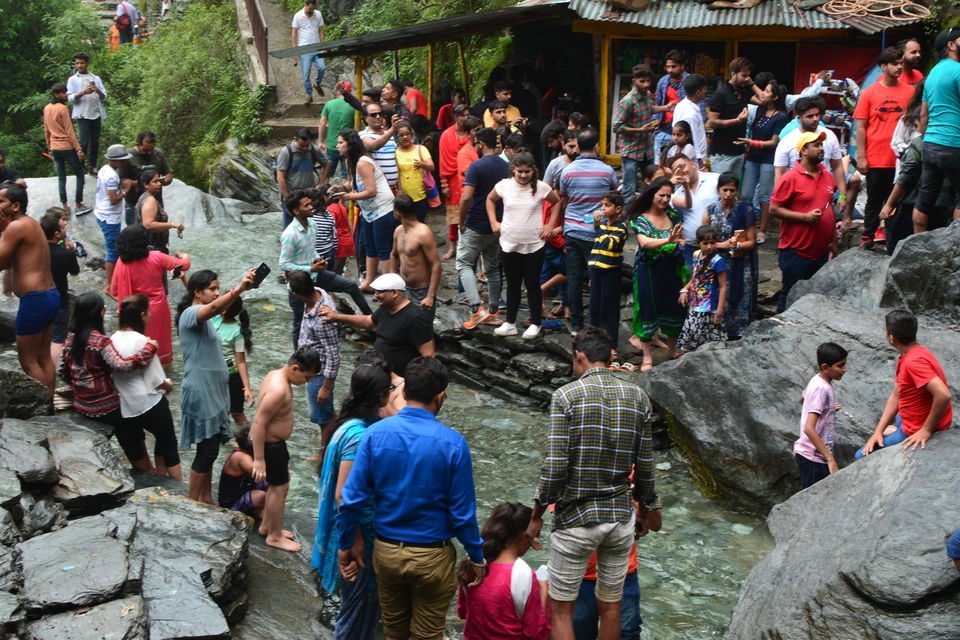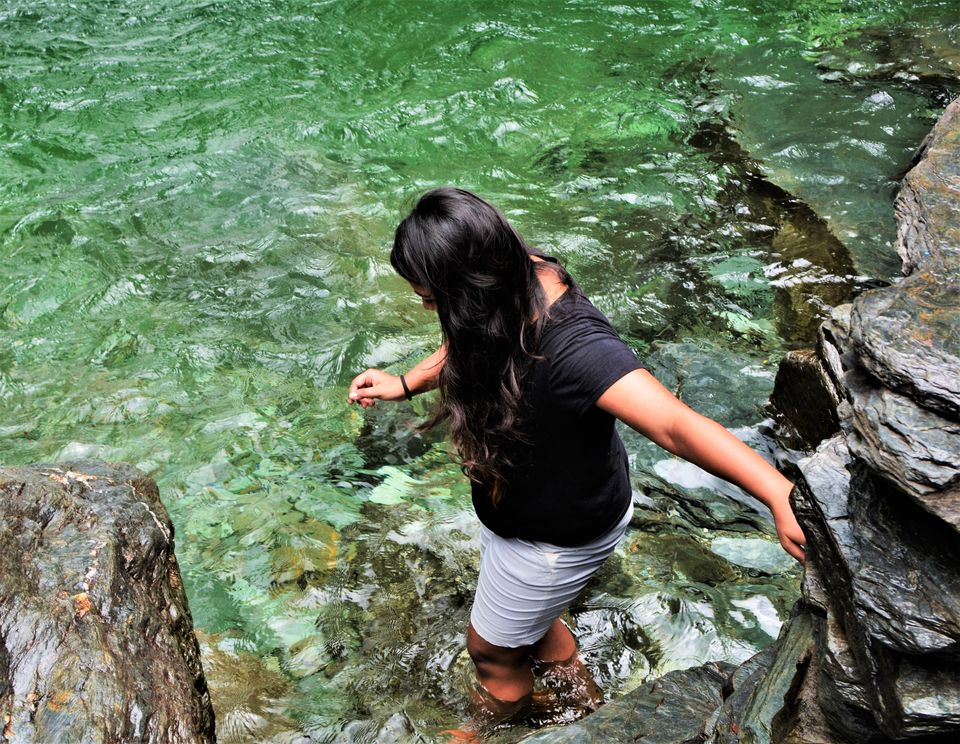 Local market
So this is the local market. Being honest there is not much to explore in the market however you can hangout in the cafes which are awesome. This is the view from a restaurant from where i had my breakfast.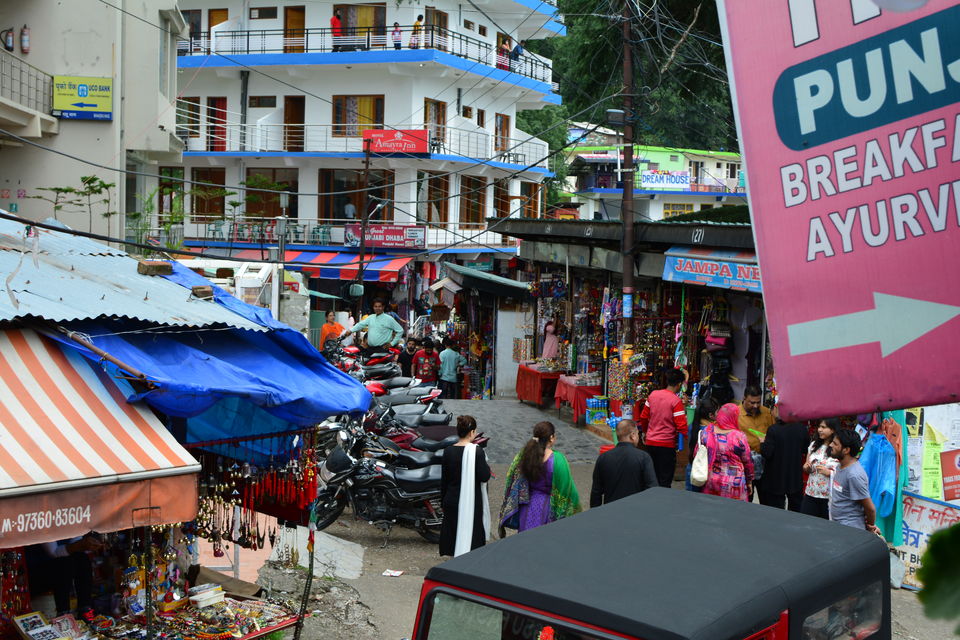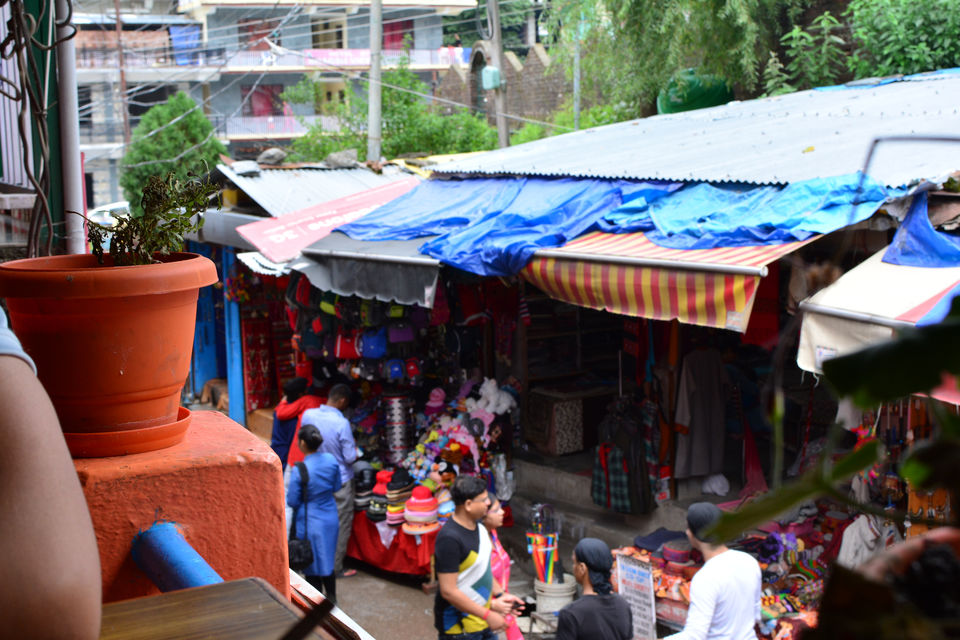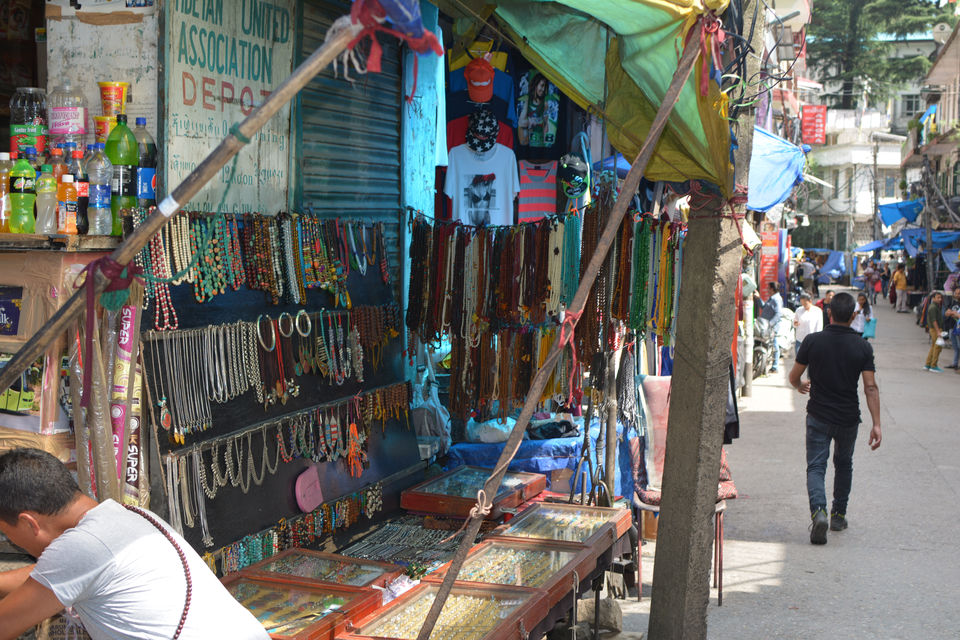 Food
So here comes the unique thing happened with me. The waiter just gave me a notebook and pencil to write my order in it. Here i am so happy while writing the order. Well i had paratha and it was very delicious.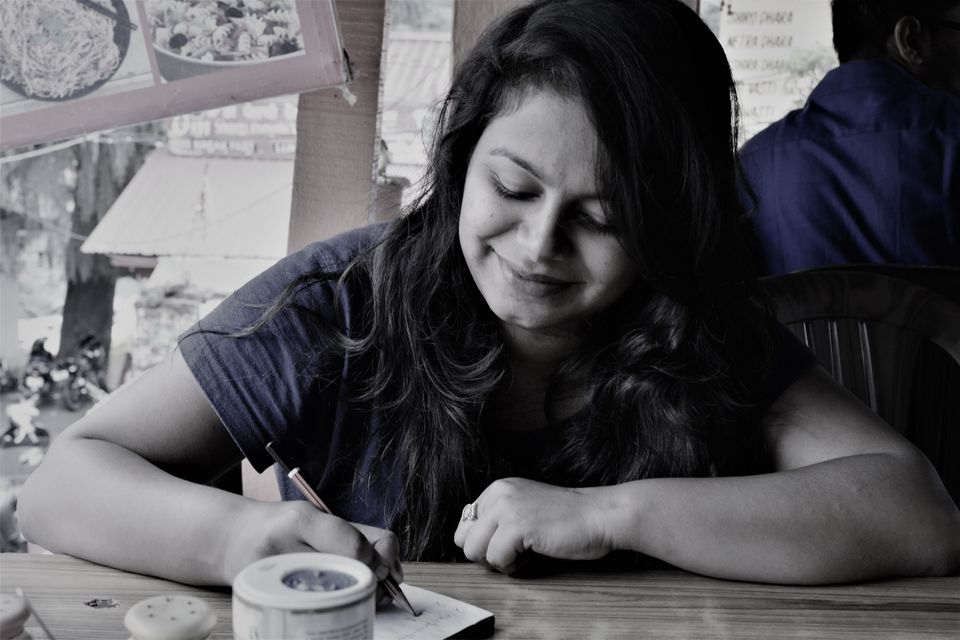 Namgyal Monastery
Sit in the temple and listen to the chants and watched the monks who have spent their whole life or ages there. Such a special place. The monks are very cheerful and they were very happy on clicking photos.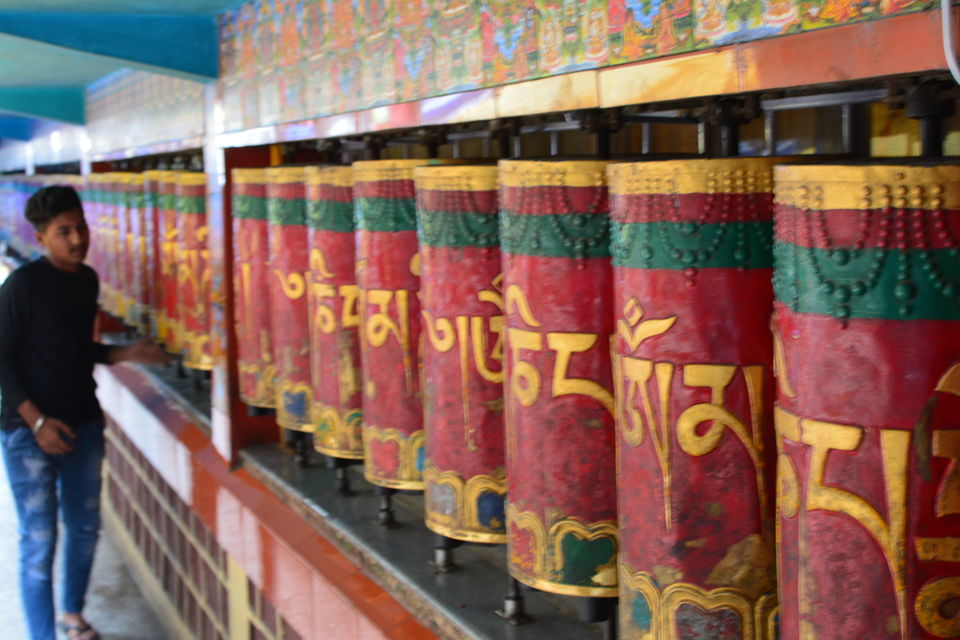 Triund trek is a moderately challenging trek.The best time is to visit triund is from MAY to June because of the cozy and comfortable weather.
Distance: 7 km (from Mcleodganj to Bhagsu village) | 3 km (from Bhagsu Village to Triund)
Go for this trek with someone who has done it before. Do not take risk at the very first time.