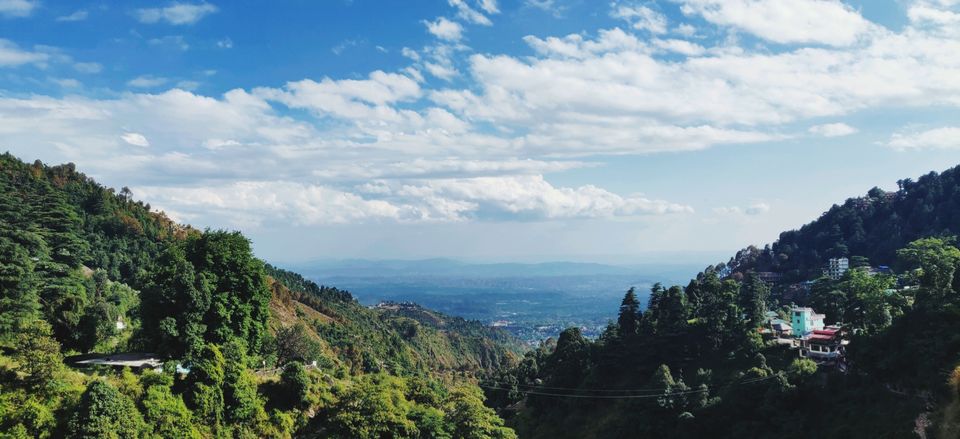 As significant as it is, we were 4 friends (2 couples) who started our journey for Triund from Delhi, Majnu ka Tilla, from a red bus at around 8 on the 23rd evening. The Volvo buses are quite comfortable, plus leave no liability of a driver or a car on you. Though, travelling at night seems like a decent decision since you get to reach Mcleodganj in the morning itself at around 6:30 with minimum remembrance of the hectic mountain journey, it did cost us some extra bucks. Allow me to explain how.
Most hotels at Mcleodganj have their check-ins at either 12 or 1 PM, making it extremely difficult for people who reach early morning. Hence, we had to take a hotel for some extra bucks to spend 5-6 hours. Hence, would suggest keeping this point in mind in case budget is a constraint which luckily wasn't in our case since we had decided upon the maximum amount we could spare for the trip well in advance.
Also, we took a hotel in the middle of the market which proved to be one of the best decisions for us. It helped us explore some amazing restaurants like Tibetian Kitchen and Jimmy's cafe. The Tibetian Kitchen is a must in order to get your hands on some amazing food like Thupka and Chopsi.
After it had stopped raining, we moved out of the hotel at 2 PM for the Bhagsunag Falls. Though, it was way too crowded than expected, the journey up to the falls is worth walking. Would highly recommend walking up to the falls while visiting the market to capture the scenic beauty of Mcleodganj. We took a tour of the market in the evening along with a fancy roof top dinner at our hotel!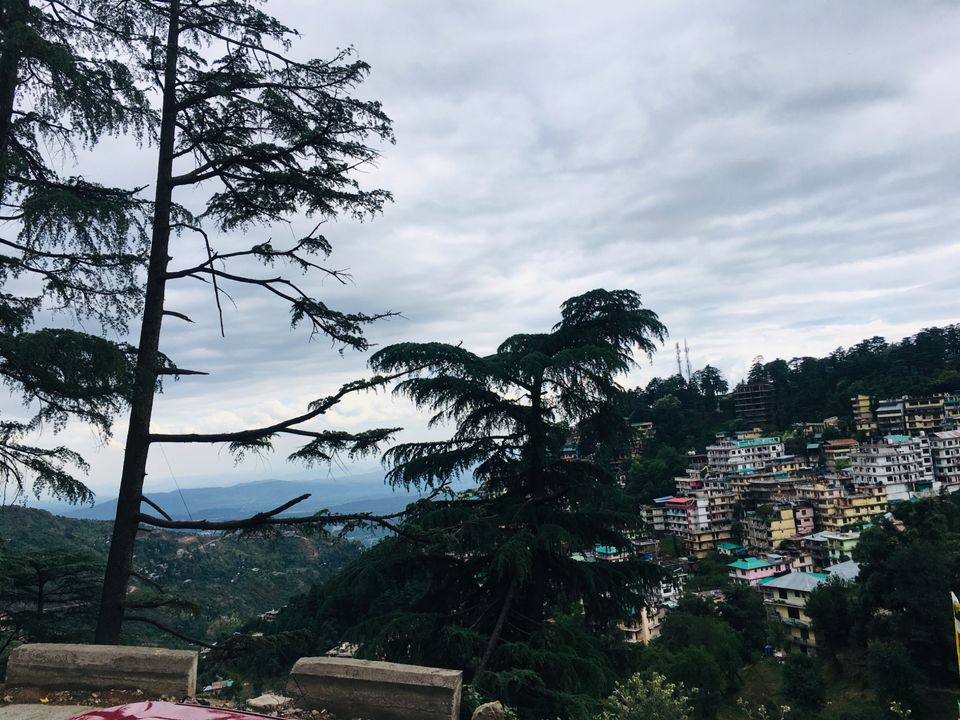 Finally was the day of the Trek for which we had been preparing for the past 2 weeks or so. So in case you are planning to do trekking for your upcoming trip, start brisk walking for atleast half hour a day with 3 sets of 5 squats and lunges each gradually increasing to 10. This shall help you gain thigh strength for the trek. Moreover, more than physical, it is a game of mental strength. Hence, start preparing yourself mentally well, before planning a trek trip, in case this is your first. When your body gives in, it is your mental strength that keeps you going and that is what you learn while trekking, a lot about yourself and your potential.
So we started from our hotel at 11, had breakfast and headed to a point from where the trek starts (upper Dharamkot). We started the trek at around 1:30 PM and reached the top at around 5:45 PM. The trek is medium in difficulty but the experience is above par. It is difficult to explain the beauty of walking amidst mountains without phone network, with the right set of motivating people and an urge to pee :p. Just kidding. You get approximately 7-8 rest points in between for water, maggie and tea. However, you can take as many breaks as you want because in the end it is all about enjoying the trek and having fun while you reach the top. Just to add more convenience and comfort, prefer carrying as less baggage as possible. Also, the temperature does drop to 7-8 degrees, hence, do take a good jacket for the night.
We had a camp booked for the night, however, in case you are going in pairs, it is best to take a camp of 4 for 2 people. Because the camp ideally made for 2 people doesn't really suffice the purpose with all the luggage. Hence, even if you have to spare like some extra 500 bucks per person for the bigger camp, it is totally worth it. We star gazed at night with 'A sky full of stars' going in the background and hookah in the fore front. A perfect setting!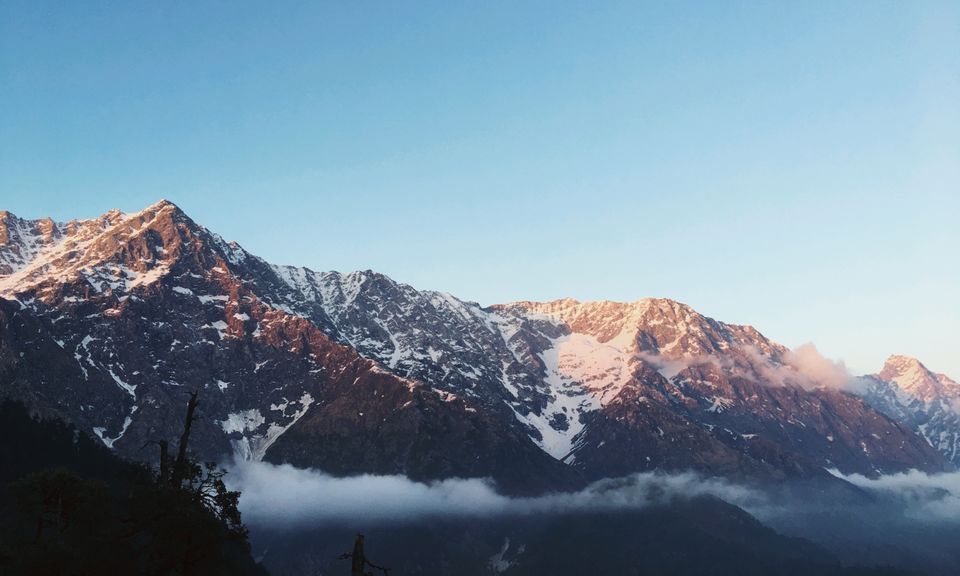 We started our descend for Mcleodganj early in the morning at around 6:30 and reached there by 9:45. Since we were hotel-less then, we had to take another hotel for a couple of hours to freshen up. We went to the Jimmy's cafe for brunch and what setting it had! With some yummy pasta, pizza, peach ice tea and waffle, the place is an apt combination of background music and mountain view. It was serene and peaceful.
After over loading our stomach, we walked down to the Dalai Lama Temple and shopped a bit in the market.
By 4 in the afternoon, we had checked out of the hotel to head towards Dharamshala.
However, we reached there at 4 and had our bus at 7. Hence, roaming from street to street in search of shade turned out to be an adventure in itself. We finally rested our butts in Pizza Hut and boarded the bus at 6:40. To sum up, it is not the place that matters as much as the people you go on a trip with. We were just four simple people who enjoyed a trip thoroughly!
For some amazing pictures of the trip, follow my Instagram blog @betheinsomniac ✨