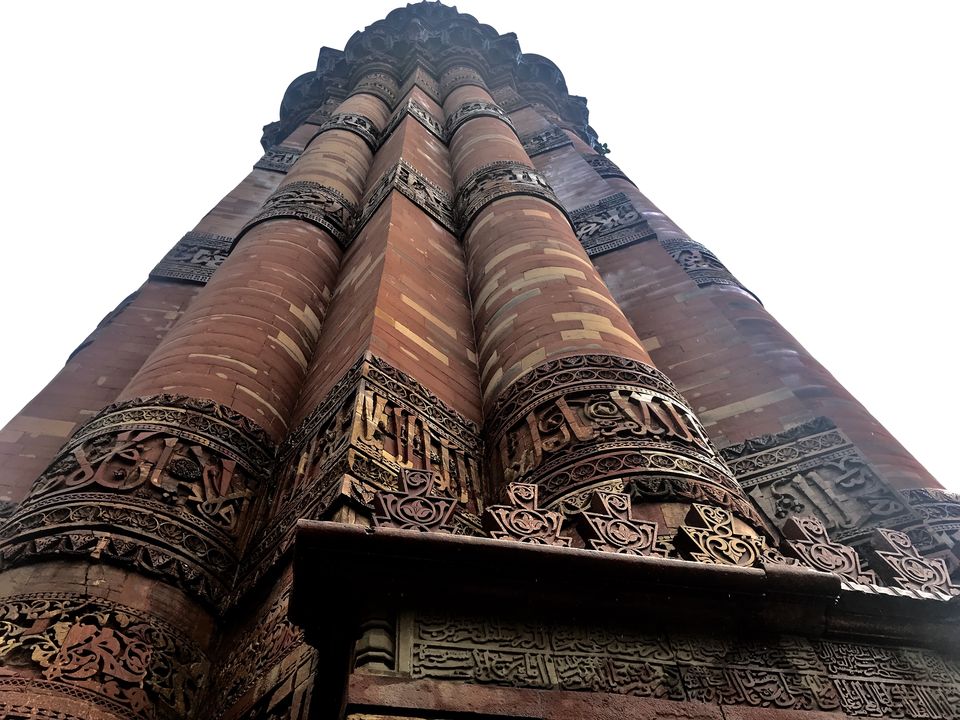 Saturday.....
Like all weekends I didn't want to waste this one simply laying on bed and Netflixing. There comes a random idea to visit Qutab Minar. And, that was it! Packed my bag with all my accessories (Power Bank, AirPods, Novel etc) and left my flat. From Noida Sec-59 to Qutab Minar, it was around one hour of Metro ride. I knew the route- Blue Line till Botanical Garden - Magenta line till Haus Khas - Violet Line till Qutab Minar Metro Station. Plugged my AirPods, hopped into Metro, and reached Qutab Minar Metro station.
Clouds started pouring H2O on Earth and it was one heck of a rain. Final destination was still around 1.5 kilometers far and it was raining heavily. Normally, for such distance, I would have enjoyed a stroll to reach there. But, this time I decided to take Auto Rickshaw. Auto wala took 20 bucks for the ride and it was surely one enjoyable ride.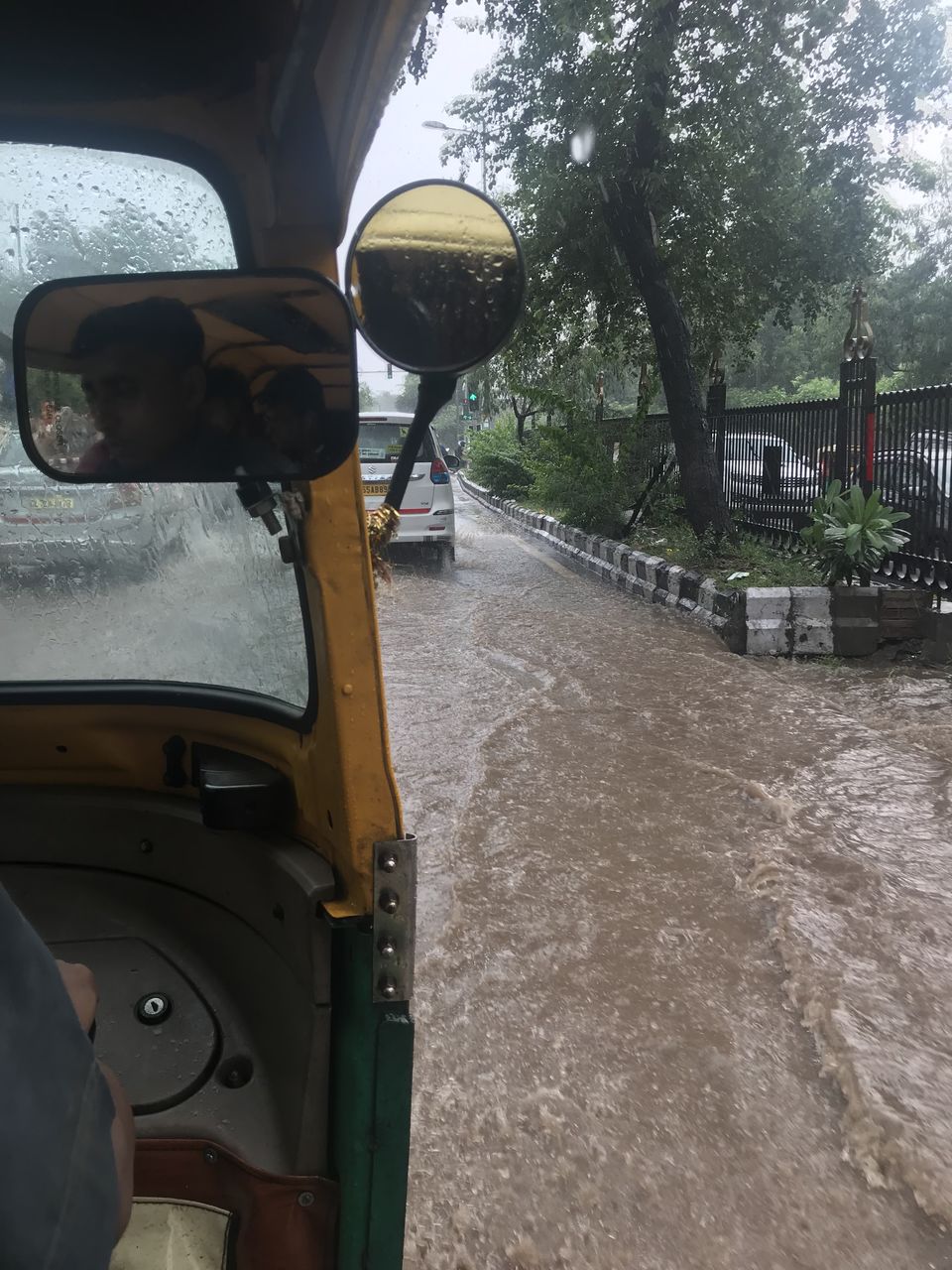 After reaching the entrance, I took one ticket (40 rupees), did security check (no explosives found), and entered the premises. After seeing this humungously tall structure, I got goosebumps- literal chills- seriously! This 73 meters tall building which was built in "I don't know how many centuries before" looks beautiful- supercalifragilisticexpialindocious- I would say. Nothing in such long span of time make me go wow for a building, a structure. And this structure straightaway blow me away with its marvellous solidity, dramatic setting, and especially, the carvings.
If you visit the whole premise, you will get to see such dramatic landscapes like every broken-unbroken wall has its story. Among all such folded walls, historic tombs, this sky-kissing minaret stands solid. If you are a lone traveller, then this place might entertain you in many ways- from its 73 meter tall building, surreal dramatic setting to meadows around. You will easily spend 1-2 hours here in exploring the premises or sitting in the lush green meadows around and still won't get enough of it. Actually, I got the idea of writing this from there only..LOL!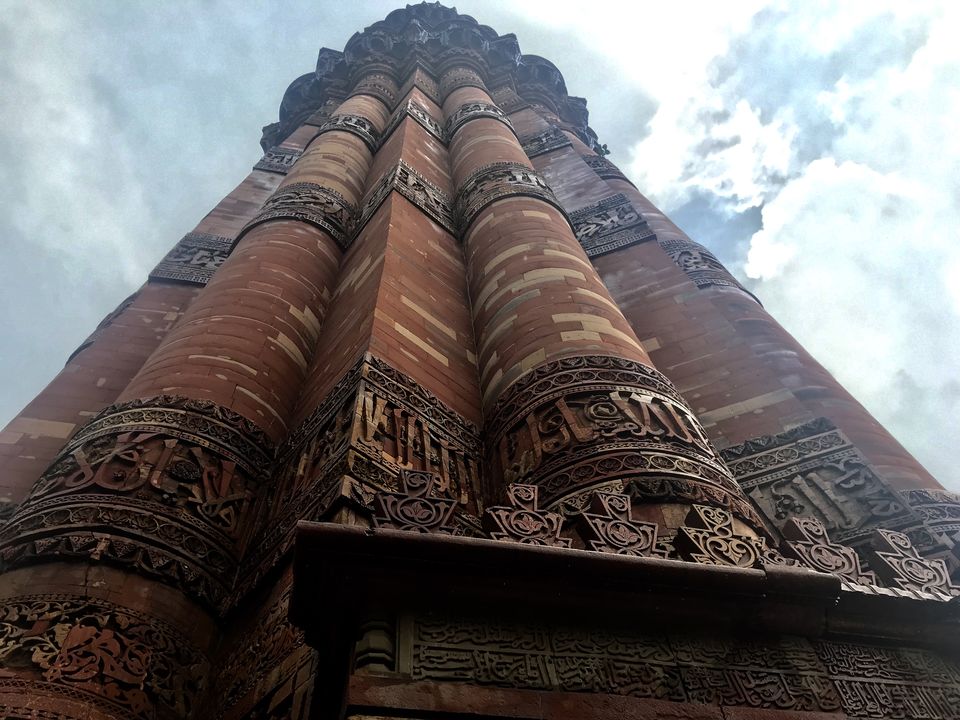 Final words, I don't want to end this but still...Want to go for a little trip just to freshen up or give yourself a vacay trip, Qutab Minar is surely more than a heritage site. It offers everything- from history, drama, views to 'Sukoon.'