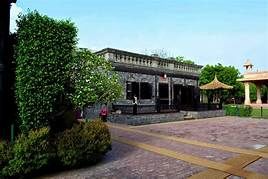 So the year started with new resolutions and promises to self 12 months - 12 trip , yoga and gym and good food etc etc , It was just after this Goa trip when my friend called , Let's meet and decide for a trip & em a kind who would not say NO to a catch up and trip plans .... This is wot is always there on my mind ... The plan was to go to some near by hill station everything was on track but for some sudden reasons i had to say no for the trip ...
But the task was to ensure that i don't sped all three days at home ..of course the Republic day weekend .
In between i had sent few msgs to my friends to understand " what does solo means to them " alright got almost the same answers ... " Going Alone out of the house " " Single " " Go shopping alone " " be independent " " Don't wait much for people to come forward and do it alone " alright nothing seemed really interesting to me , Then i realized when did i go solo ..I guess it started from a gol-gappa stall where i went few year back to have Gol Gappas alone for me everything starts with small steps , Afterwards it become a routine for me , Going "Solo; for shopping eating , movies ohhh the pune trip also i roamed alone.
So these three days i decided to go for local visits or the places i have never been or i would love to go .
Friday : Sai dham & Galaria market and a bit of shopping
Saturday : Roots cafe & Padmavat movie
Sunday : Saket , Champa gali