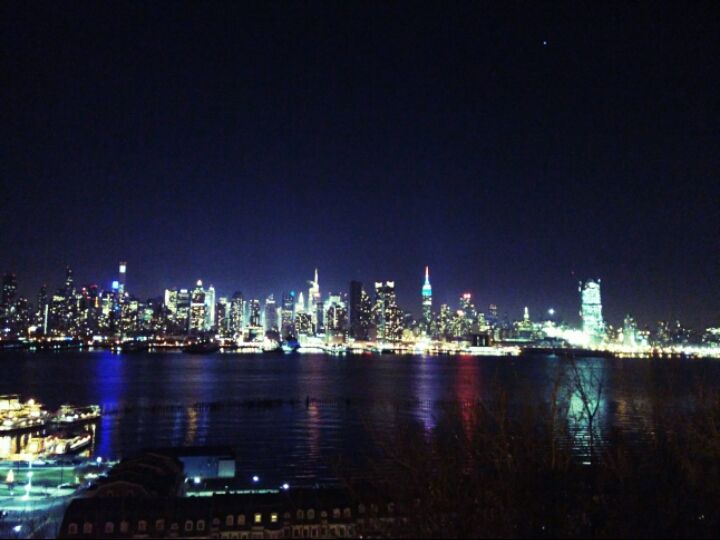 New York City – the Big Apple, the city that never sleeps, the city that entices people to come find their dreams, to come live their dreams. It's the melting pot of the world. It is a city that people either love or hate. There is no middle way. I, personally think of NYC as a very crowded and fast paced city-not the one for me. I guess, it just might be an affair waiting to happen.
So this last weekend, I had a friend who studied and interned in the area a few years ago visit me and he was looking forward to an evening of nostalgia. His love for the city and my disinterest were inversely proportionate to each other.
I come to New Jersey once a month and have had my fair share of the customary visits to NYC. Even though i am not a fan of the city, i wont shy away from saying that each trip has had its firsts. Each trip has brought me adventures and stories i recount.
Thanks to the Cyber Monday sale the friend got a pretty good deal on the One World Observatory and Champagne night. A few months ago I made a trip to the CN tower in Toronto. I paid an exorbitant amount to take a 52 secs ride to the top only to be disappointed and hence I had decided that having done the Empire State and CN Tower I had done it all. Then again, i decided to play along, heck there was free champagne.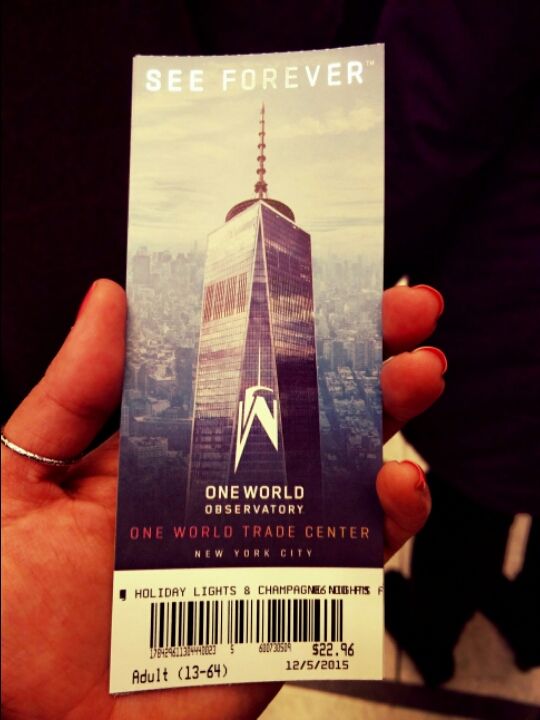 So we took the path to the WTC station, which by the way is not just "one of the" but THE most pristine train station i have ever visited. I am scared time will spoil it.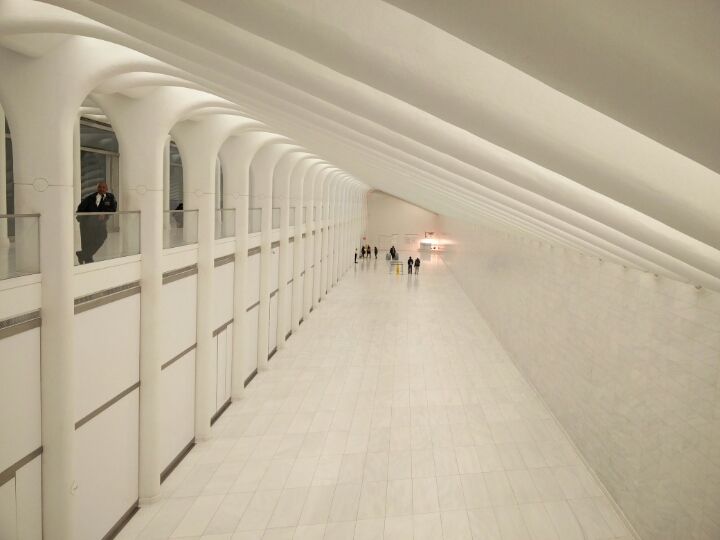 Went past security check et all and got into the elevator to get to the top and there was a video they played on the elevator walls which shows the evolution of Tribeca area over about 400 years i guess! We are then huddled into a lobby where they play another video about New York and when the video is over the curtain raises and you have the magical views of the city.Ofcourse, being there in the night makes a lot of difference.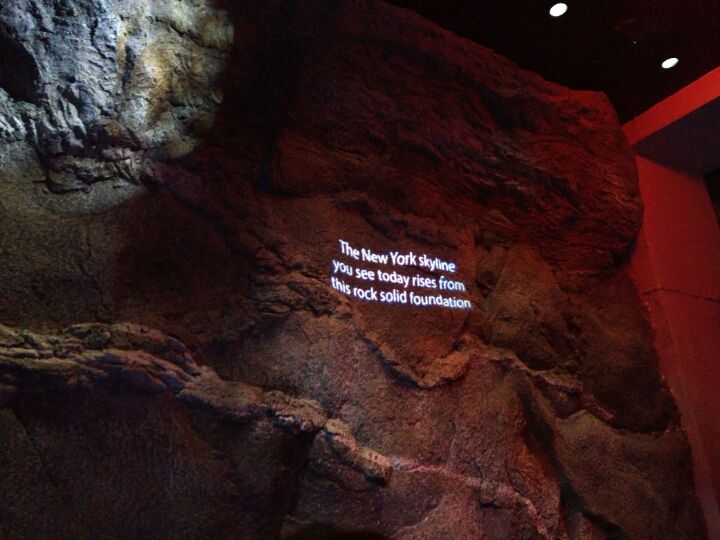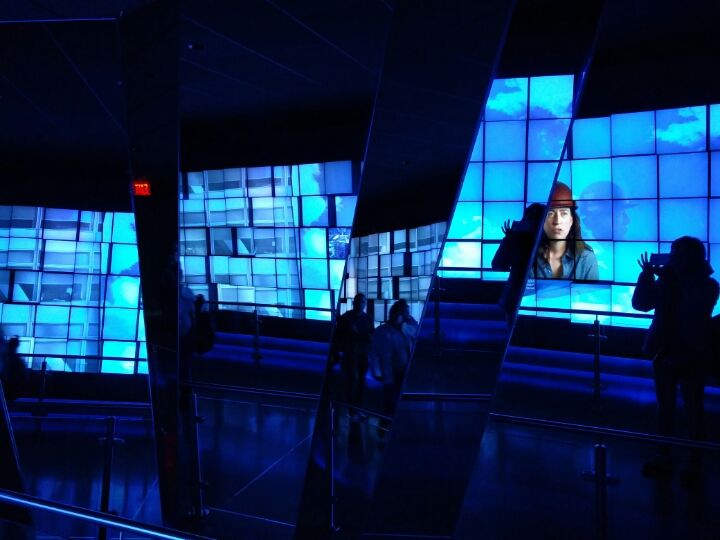 You can see the city pan out all way up to the empire state and other side has views of New Jersey. Clearly the photos do no justice at all to the views because the camera did the reflection trick with the big glass windows. But customary pictures were taken.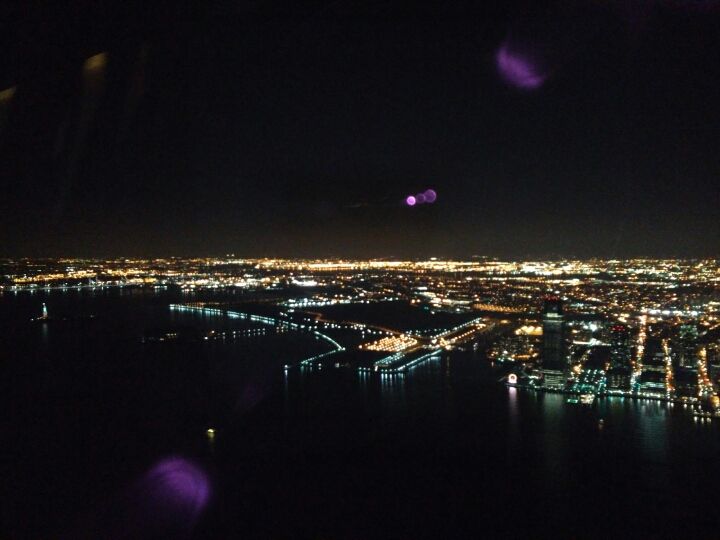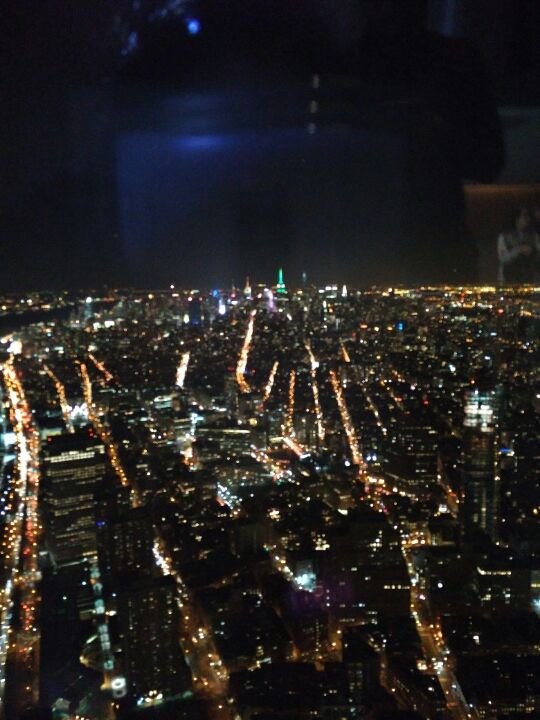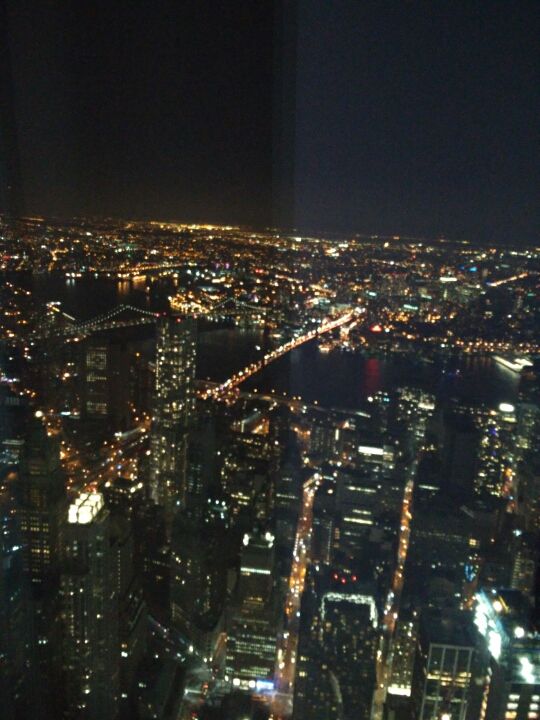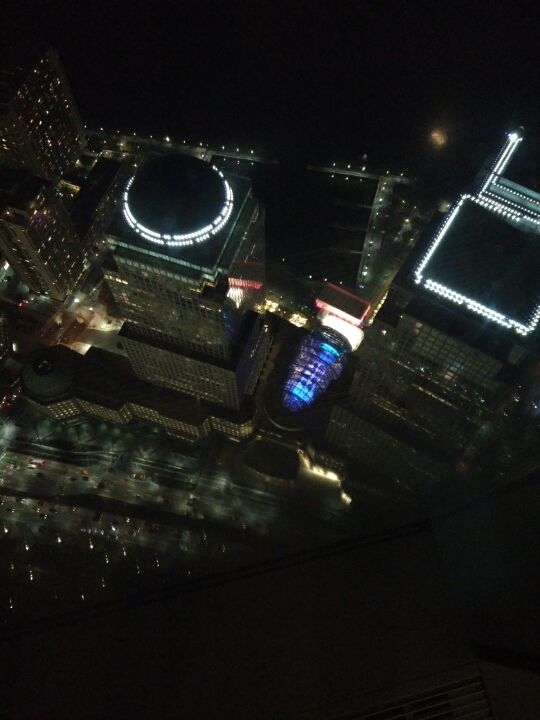 The two squares below-thats the ground zero memorial site.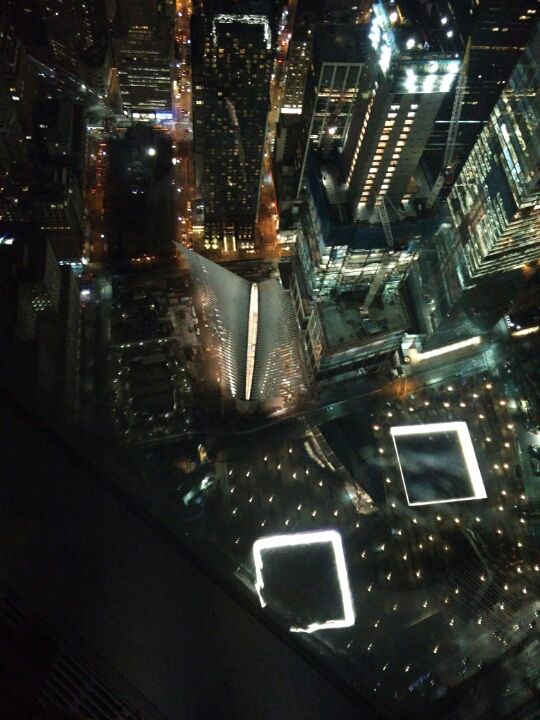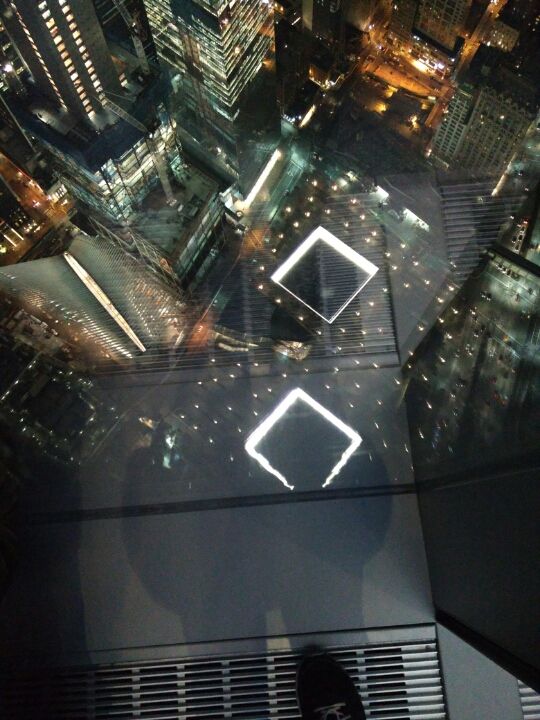 After we did enough rounds we finally headed to the restaurant for our champagne.A glass of champagne in hand while looking at city lights, gotta make you feel grand. Aye!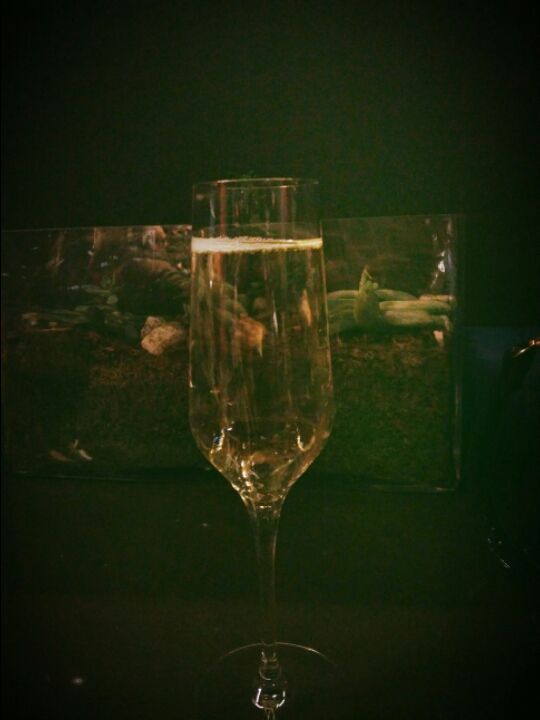 The One World Trade Center in all its might is just a workplace for some. My friend of course was elated about proving me so wrong. In all honesty i was equally glad to be proven wrong.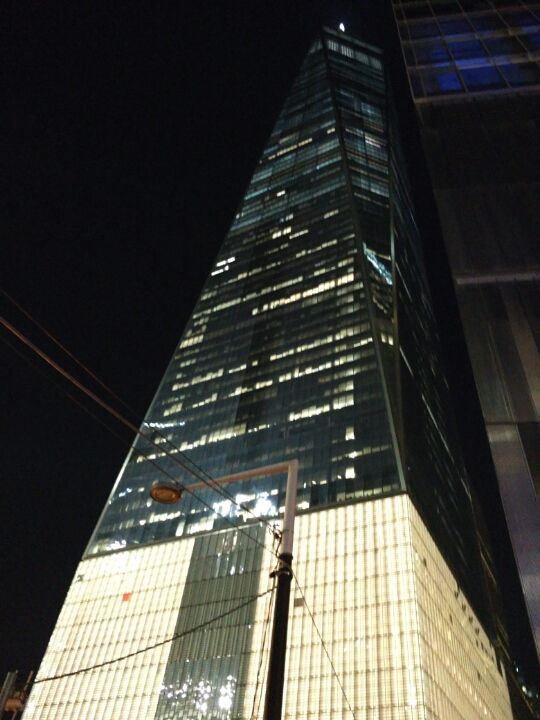 We were tipsy and hungry so the next stop is a street food cart that the friend couldn't stop raving about it.Apparently during his college and internship times they used to pay $12 to come down and eat a $8 meal.That's how good this is. Well, again the friend's agenda was to fulfill his nostalgia and i was all up for humoring him.
One of the things you need to know about me is that i am not a foodie,infact i am a very picky eater.I am Sherlock Holmes when it comes to finding an Indian Restaurant.I am the traveler who goes to any city in the world and finds an Indian Restaurant.I have a very Indian Palette, i cant help it. Did i mention i am also a vegetarian!
Oh!C'Mon don't judge me for it.Travelling isn't just about food.But yeah i hear ya and trust me i am working on it.Very Hard!
So, we take the subway and head to 53rd street.Bang opposite the Hilton there is a mid eastern food cart called "The Halal Guys" and with my zero expertise on food i would still say they are really good. I got myself a falafel sandwich and the friend got chicken over rice. I have had decent amounts of falafel in life cz i consider it to be like a cutlet of sorts and love it but this was surely mouth watering.I believe it was the sauces. Like i said earlier i am trying to expand my food horizons i tried out the chicken over rice and boy! was that good or what. The rice was so aromatic.The food was so good that i am actually considering going back this weekend again for some falafel sandwich.Ofcourse i have no credibility on food but trust me on this one guys, you wont regret it.We were glad we came in early cz the queue quickly escalated from 6-7 people to 20 people. One more time friend proved me wrong and one more time i was happy about it.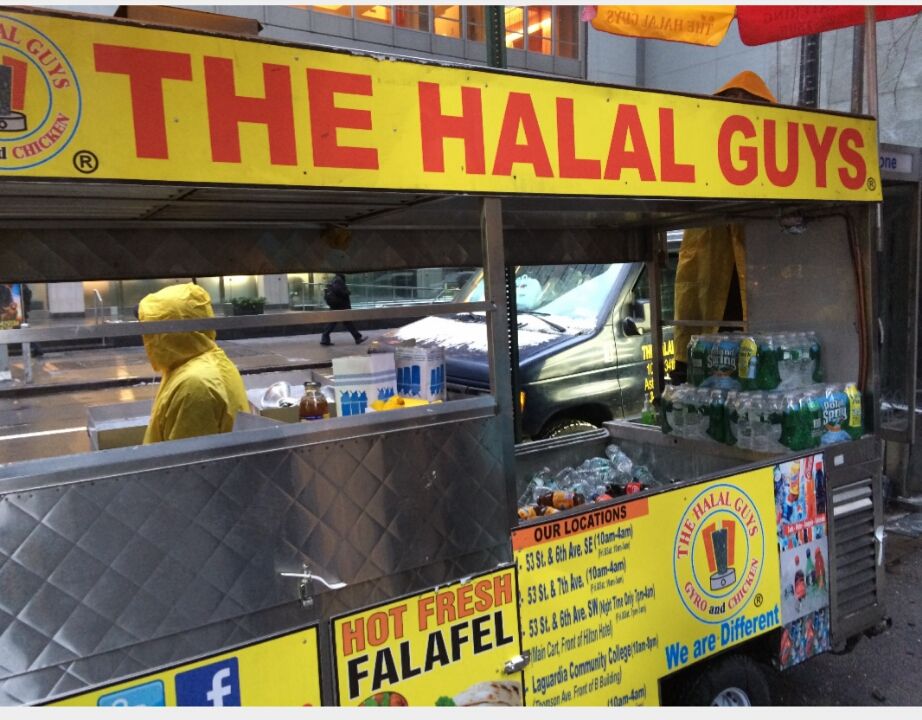 Well fed and well tired we decided to head back home, we go back to the car and head out.Suddenly, the friend realizes he also had Weehawken on his list.Now i am a water baby and i can never ever say no to a waterfront. While i had done the Liberty State Park on an earlier visit i was more than happy to brave the cold and sleep just to be at a waterfront.
The difference between liberty state park and Weehawken is that Liberty state park gives you a view of the Tribeca area while Weehawken gives you a view of all of the New York City, in all its glory!!
We spent over an hour or so in the cold and i just wasn't willing to leave.Give the girl a waterfront and she can spend hours.If i had my way i would have spent the night admiring the city lights until sunrise. Wait, how about that be my next adventure.(*Light bulb moment*)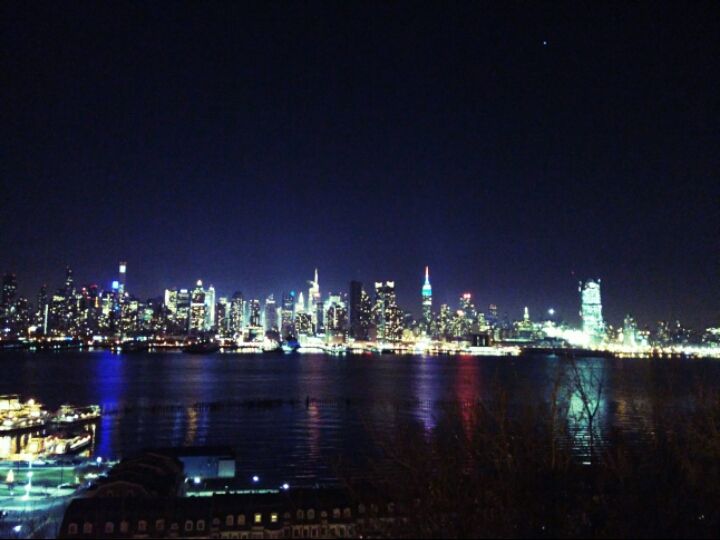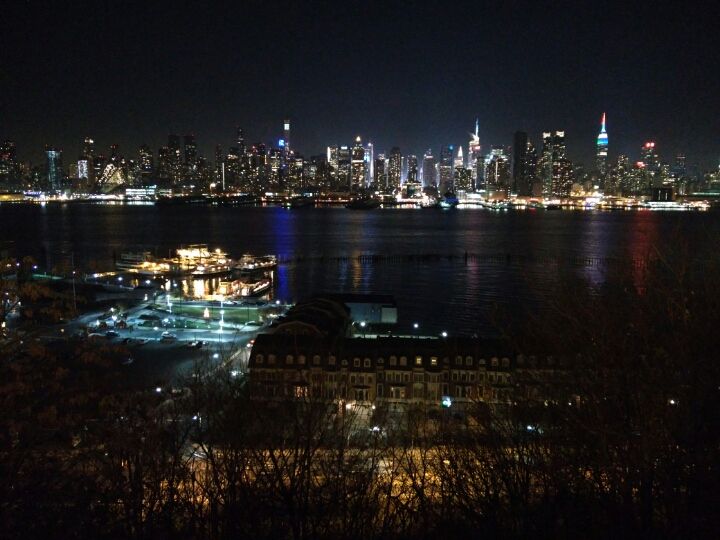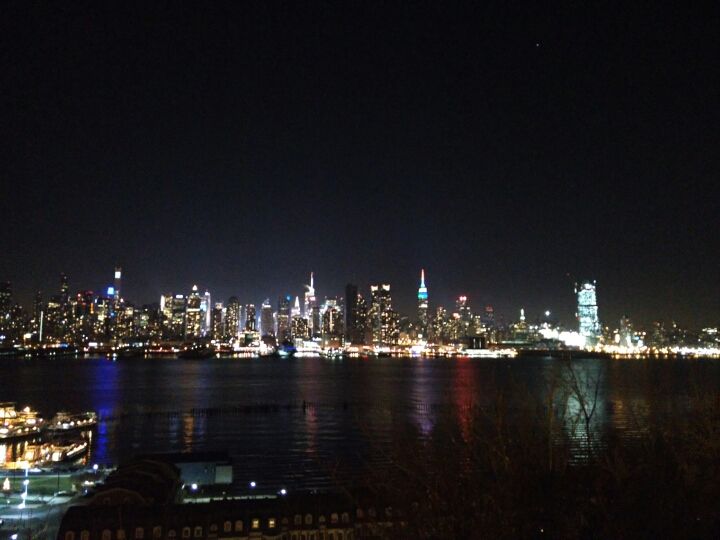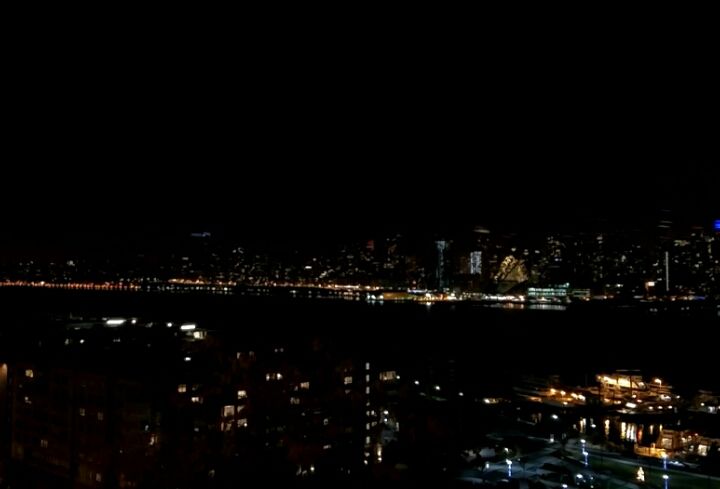 New York City, it baffles and bedazzles me every single time.Even though if someone offered me to go to NYC right now,  my first response would still be a No.I guess, it is a love and hate relationship after all. However, this time NYC did manage to sweep me off my tired feet for sure. So that I suppose is a good start.
P.S. Sometimes it's to good see things from another persons perspective and I believe I had a great guide with me.