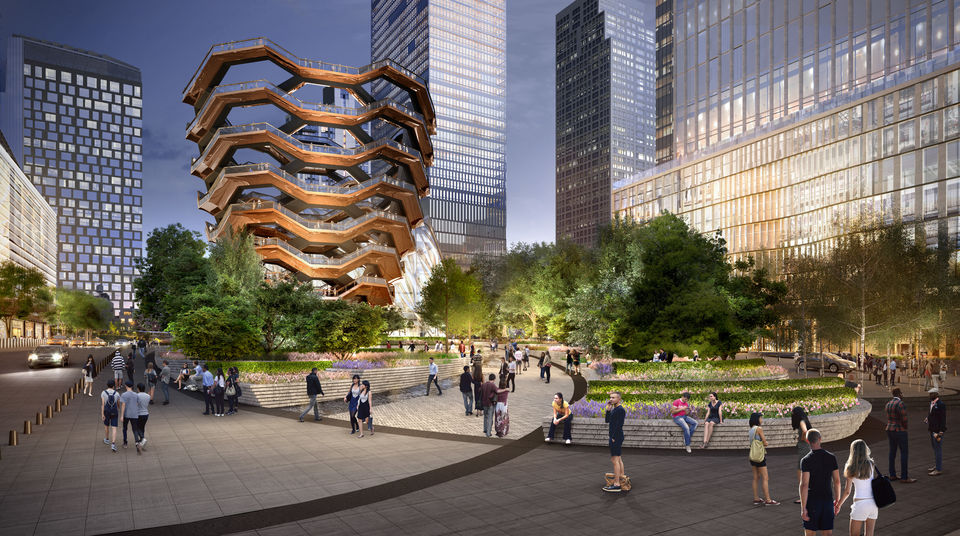 New York has a surprise in store for all its residents. The Vessel, located in Manhattan's West Side, is a stunning piece of architecture that can give all the wonders of the world a run for their money.
Head to Hudson Yards, America's $25 billion neighbourhood with commercial and residential space, to witness the extraordinary $150 million centrepiece that the city has built for itself. For Indians missing home, this is a chance to get a taste of  in New York. The architecture of the Vessel, is inspired from the age old concept of stepwells in India.
Throwback to original step-wells:
Step-wells have decorated the lands of Rajasthan for  since time immemorial and seeing an abridged version of these traditional structures might just take you back in time. Like step-wells in India, the designer of Vessel aims at making it a community space, where people can hang around.
The Structure of Vessel:
Designed by London's Thomas Heatherwick and Heatherwick Studio, this artwork is 150 feet tall and gives a stunning panoramic view of the Hudson Yards. The shape of the structure also resembles a vessel. It has a diameter of 50 feet at the base and 150 feet at the top.
Opening its gates to visitors on 15 March 2019, the structure is a coiled staircase made from copper finished panels. These panels are said to be brought specially from Italy. It is free to explore this place, but the only way to explore this place is by climbing the 154 intersecting staircases.
The Vessel is a structure with inspirations from not just Indian step-wells but also from Greece's traditional amphitheaters. It is a unique mix of creativity and inspiration.
Book your tickets here.

Write your own travel experience on Tripoto to get likes and comments from travellers around the world. Start writing now! The best trips will be featured on our Facebook and Instagram page.