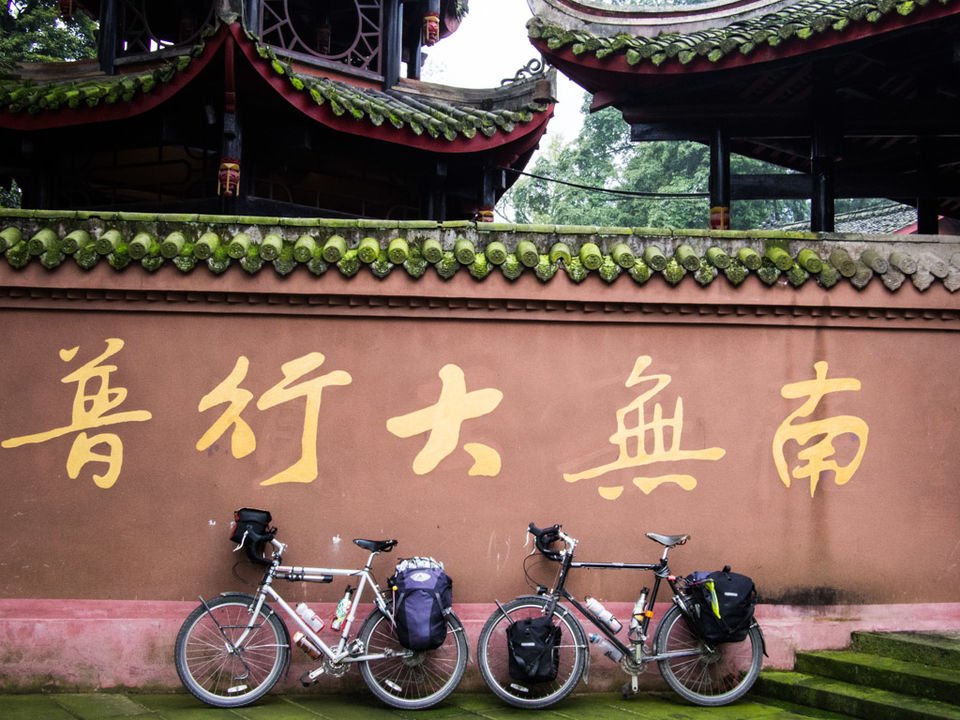 We have covered 3,000 km, cycled almost 1,000 of it, and seen a lot of China in the past four weeks. One thing I have come to realise is that there seems to be three distinct Chinas.
Enjoy our entire 4-months of cycle touring through China with route maps and details.
These are: City China, Nature China, and The Rest Of China. Most of the country fits into the latter category.
Let me explain.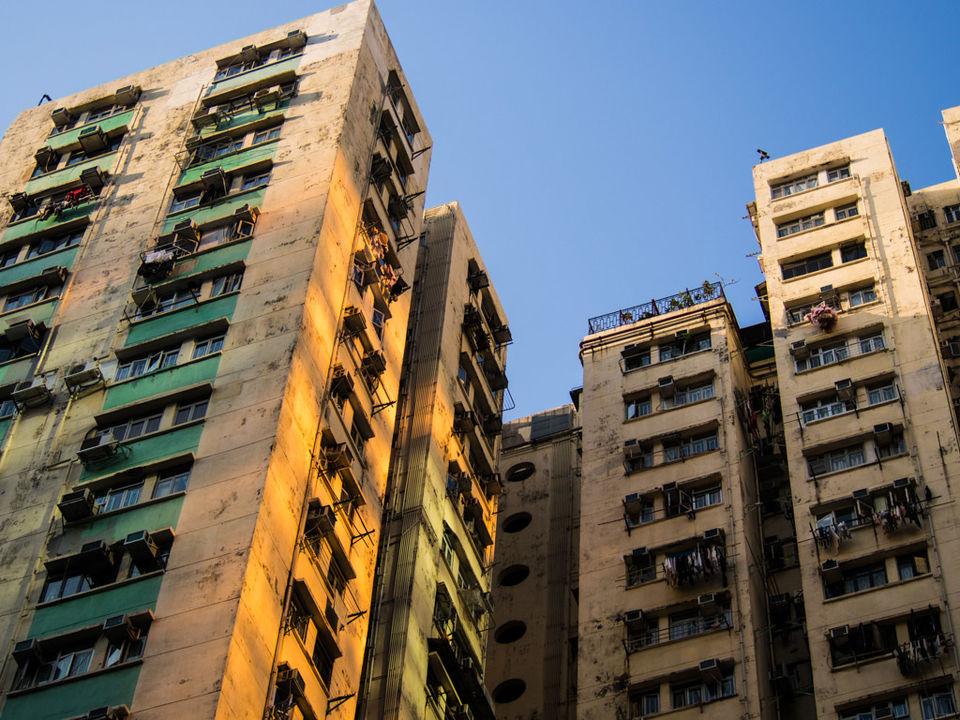 City China
Cities abound in China. They are massive, bustling, and filled with people.
There are endless high rise apartment buildings in various states of completion and occupancy, there is construction happening everywhere you look. Cities in China have millions of residents. Millions of residents shopping, eating, driving cars or scooters, honking their horns, and seemingly having a grand old time of it.
According to the 2010 census there are 160 cities with populations greater than 1 million people, including 40 with more than 3 million. These figures are three years old, and with population growth, people moving from the country to the city, and many people not living in the cities lawfully, the actual figures are hard to guess. It often feels like the cities we're in have double their stated populations.
What is safe to say is that China has a whole heap of massive cities.
The larger of these are, at street level, quite clean, very modern, with green space, art galleries, concert halls, and shopping. Lots and lots of shopping. There are small armies of people dedicated to keeping the sidewalks clean, collecting garbage, sweeping the streets, and making the cities' facades sparkle. They are quite pleasant places to visit.
The smaller cities that are still growing can be dusty, noisy places, which appear to have just risen out of the dirt. In many ways they have. Not long ago these cities were small towns or villages, or did not exist at all.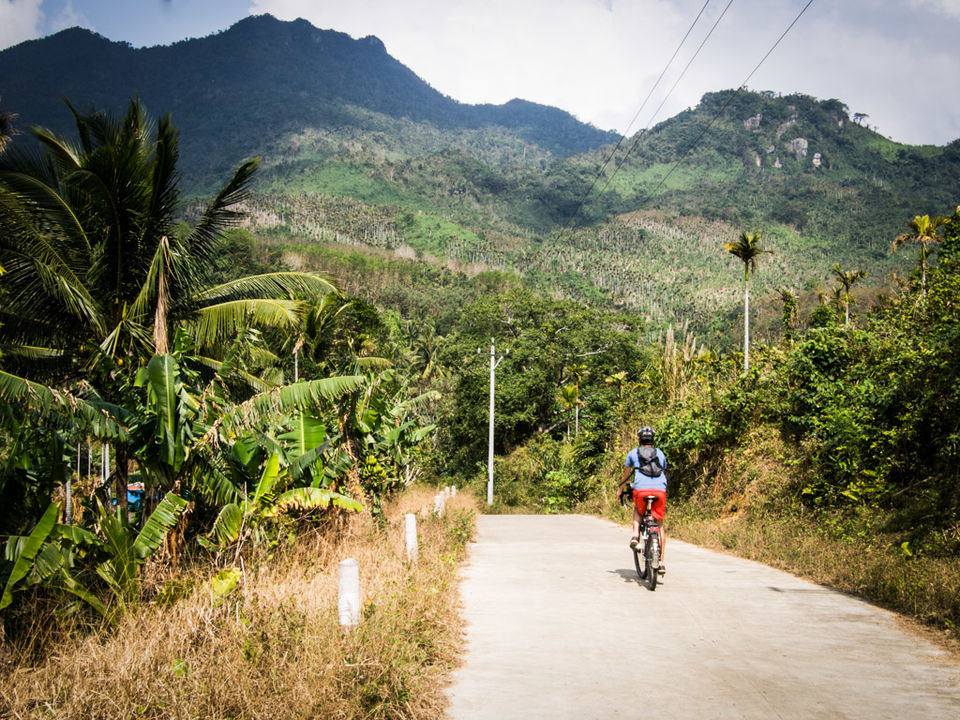 Nature China
Like the Qinling Mountains, Zhangjiajie National Forest Park, and the Tibetan Plateau, there are areas of incredible natural beauty in China. These make a welcome break from the hustle and bustle of the cities.
Nature China has noticeably less smog, since there is almost no industry (apart from the tourism industry) here. This will, hopefully, stay this way for some time, however, reports of factories and industrial plants moving to Tibet are disconcerting. The ecosystem on the plateau is incredibly fragile, and any mass project here would jeopardise its sustainability.
As we rode through the Qinling mountains and then the Daba mountains we were surrounded by peaceful views and people tending to fields in their rural villages. The air was still polluted, but less so than in the cities or The Rest Of China. Some days we even saw clouds moving through the sky, which appeared to be a hazy shade of blue.
Most people get to these areas by driving along the new, mostly raised, freeways. Since we are on the smaller national highways most of the time, we end up riding through the small towns that line the road, linking factory to factory and city to city. This is what we have come to call The Rest Of China.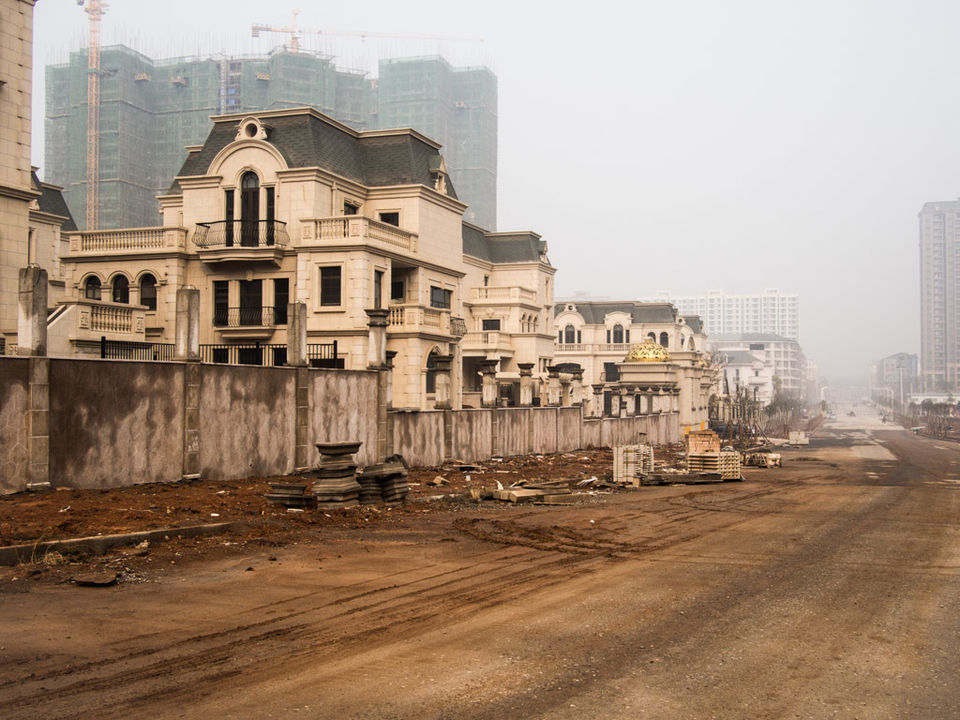 The Rest Of China
Today's ride was through The Rest Of China. This is the China that lives between two cities. It is a long, seemingly endless road of dirt, noise, people, smog, and factories. It is dusty, gritty, and depressing.
One town leads into the next, and one factory gives way to another. The air is thick, and even with our face masks on we feel our lungs working extra hard, and our sinuses growing sore. It is hard, usually impossible, to see much more than 400 m in front of us. We despair of ever seeing the sun again.
There are smokestacks spewing waste into the sky, soon to rain down on the fields. Most businesses seem to be small scale machinists, car washes, or hole-in-the-wall eateries. All the shops are housed in uniform grey buildings, with boxy garages on the main floor acting as commercial space, while the second floor, we assume, contains living quarters.
This part of China is not pleasant to ride through. I cannot imagine what it is like to live in. Everything is covered in dust; even the piles of coal are not black, but dusted in grey dirt. The terrain is devoid of all colour, as though someone turned the vibrance down on the landscape.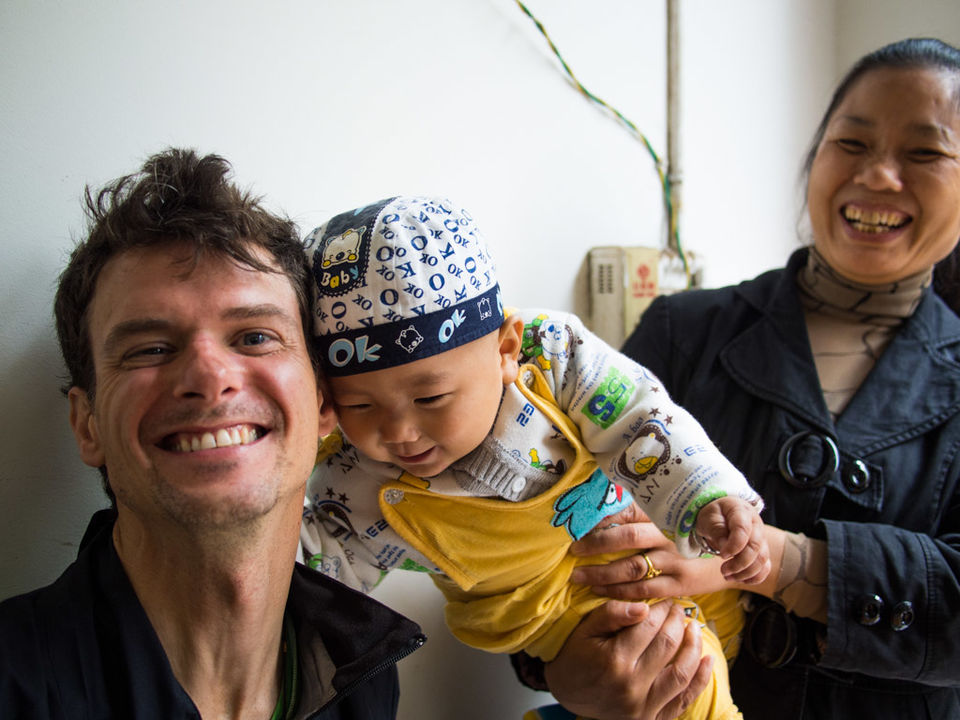 Happy China
Even still, every woman we see under the age of about 50 is dressed fashionably, with her hair done, make-up on, and wearing high heels. They are dressed in bright colours, laughing, loving (they are often on the back of a scooter with a man driving), caring for children, and seemingly happy.
The men are less styled, but also can be found with big grins, laughing, playing mahjong, and rearing their children. Everyone, it seems, has a baby. They are literally everywhere. There may be a one child policy, but people seem to have taken this to mean they must have one, despite the government's requests for them to not have any.
Everybody seems to be hard at work, usually for their family business. We never see people just sitting idle, with nothing to do and nowhere to go, as we so often did in the Middle East, where men sit all day long in tea shops, staring off into the middle distance.
Today's ride was like so many we have done before. It is the reason we have travelled so much by public transport. Getting through these bits as quickly as possible just makes sense. It makes us depressed to think about the families who have no choice but to stay here and do their best. It is depressing to ride all day and not see the sky, hear a songbird, or see the vibrant green of a tree not swathed in dust.
We are trying to stay positive, to look for the good, but days like today make it difficult. We, at least, have the luxury of being free to keep going, move on, and see what's around the corner. ♥