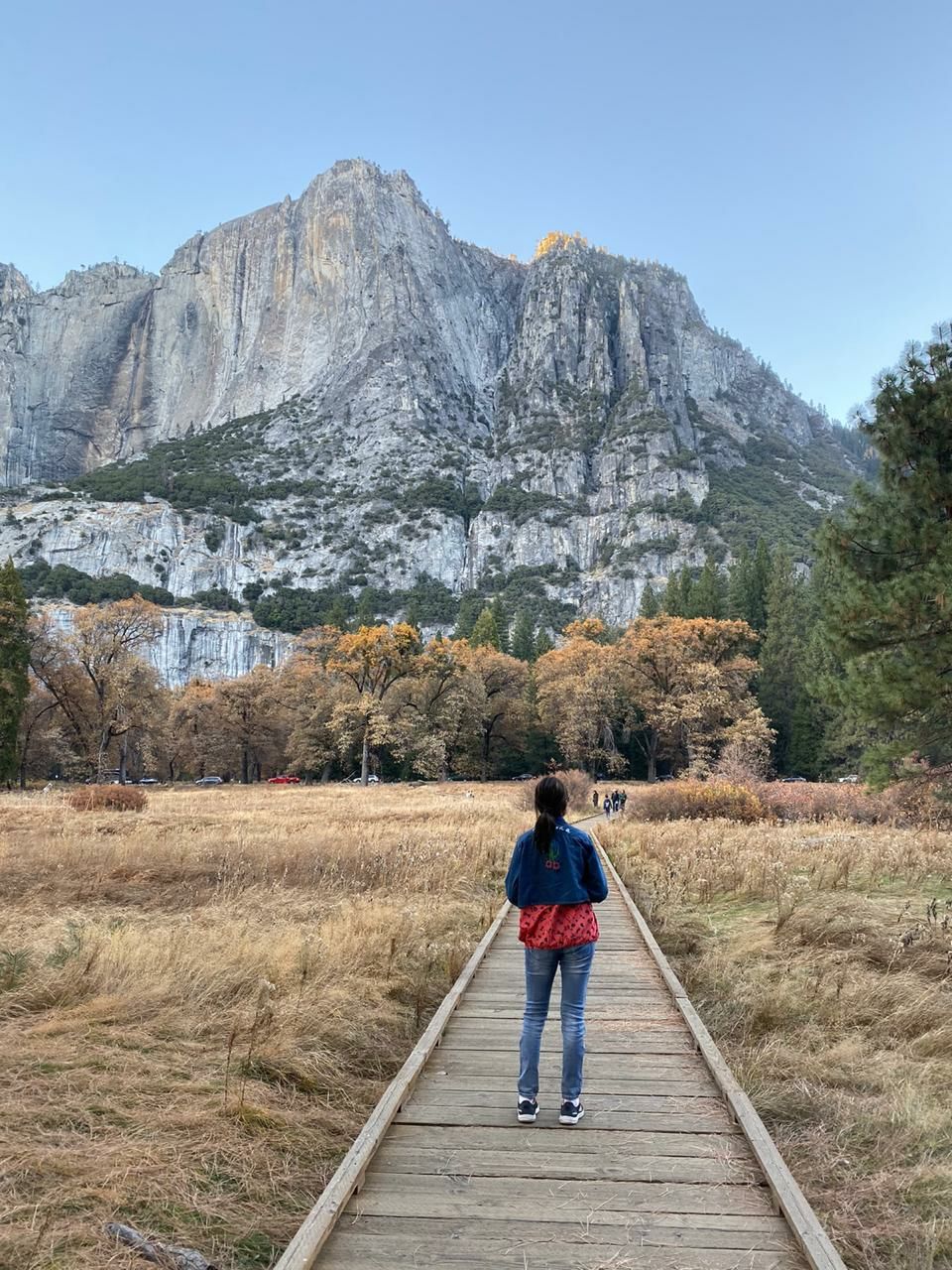 Imagine being cooped up in your house for more than two decades of your life. Not being big on traveling. Having debilitating spells of headache and a plethora of other "aches" when you have to be on the road for anything more than two hours. That's me.
And then a couple days ago, I packed my bags and was on a flight to the United States of America. Just like that. This is huge for me, and I had never been away from home for more than a week. This is huge for me, and I don't cope up well with the vagaries of the world at large. This is huge for me, because I have never been to the national capital of my home country, to begin with.
Daunting as it is, I have my best friend by my side who does a good job of putting a "un" before daunted. My husband. Having his company has taken the fear out of the equation. All that's left now is for me to jump on the States bandwagon and enjoy a thrilling ride of a lifetime.
We are on a budget and had to pull out as many stops as we could to gather our funds. On the other hand, we have a packed itinerary, which means we are trying to hit as many hot-spots as we can in the span of a month while also trying to savor the flavor of the regions.
So we had to find the best bargain on our flights. Initially, Suresh wasn't ready to compromise on the flights and was holding on strongly to the notion that flight journey is the most integral part of any trip and that it ought to be as comfortable as it could possibly get. He was gung-ho about middle-east carriers, as they provide the best in-flight service. However, after careful consideration, I chose Air France, which turned out to be mediocre as we had already guessed. Besides, I had a sentimental connect to Paris and therefore stood my ground. He had to relent, eventually. Even though I couldn't get even forty winks through 20 plus hours of flying across continents (an eight hour layover in Paris) and was worried I might end up feeling sick or cranky, I fared reasonably well. My legs were stiff and I looked disheveled both on the inside and outside, but by the time we had landed and gone through immigration, all pain was forgotten.
As a bonus, we almost brushed against Patrick Dempsey at JFK, and it was the best welcome a tenderfoot could have hoped for, in the States.