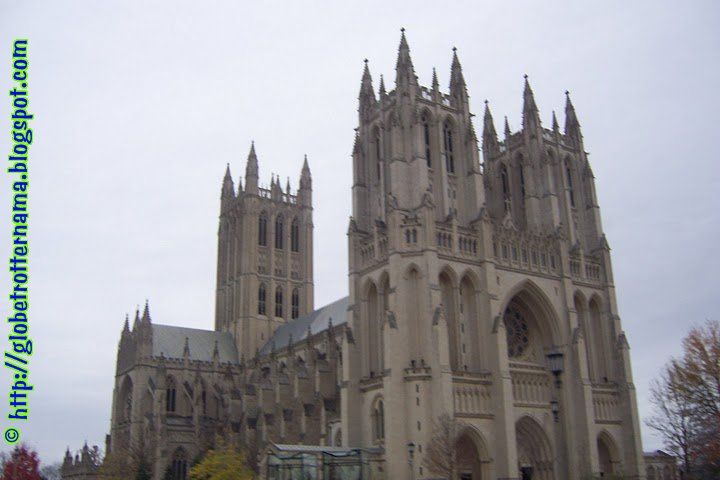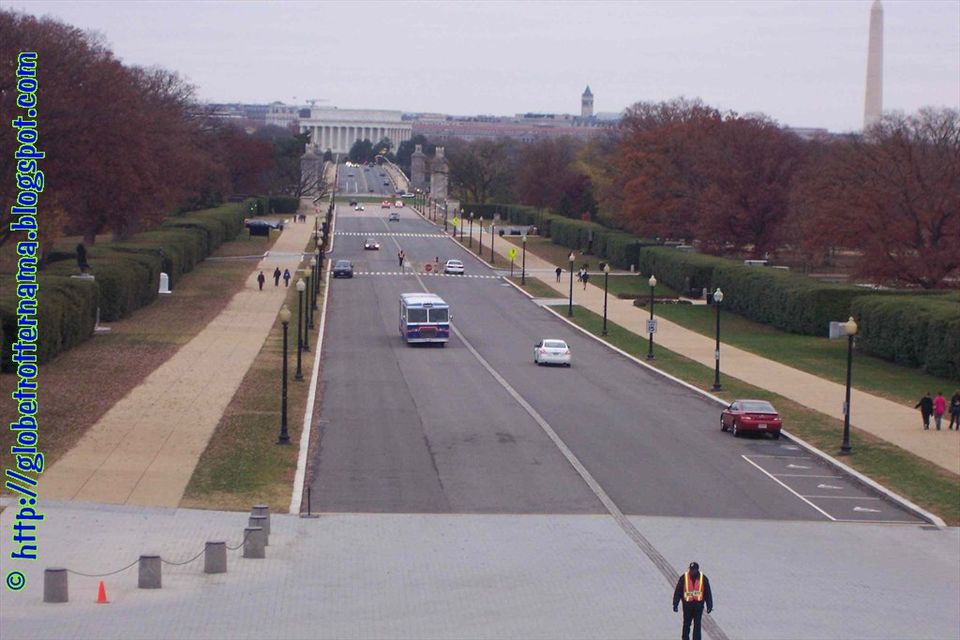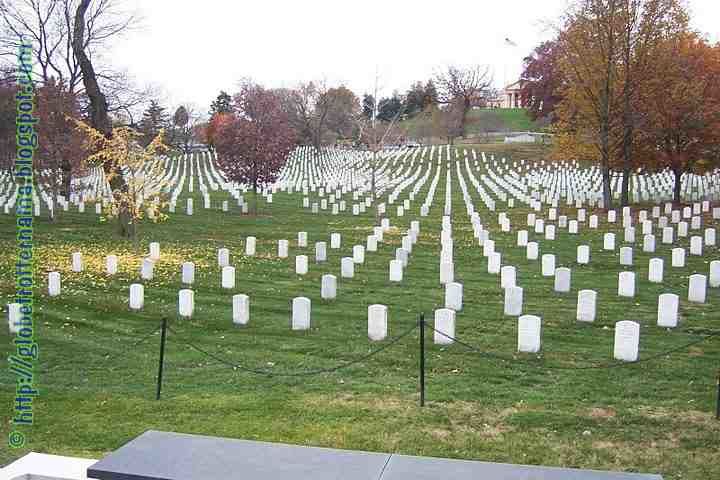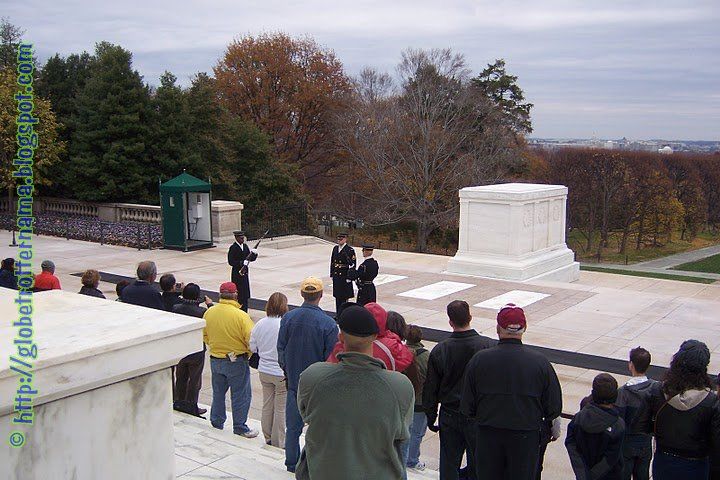 Did the title of the post ring any bells in your minds? No! I knew it would not, well I am no Dan Brown you see. Anyway let's get on with the post. Now before I even begin its my duty to warn you about the fact that this is a series of 3 very long posts.
I am bad at writing mystery so without wasting any extra words let me get straight to the point. The point is this post is about my trip to Washington DC, the capital city of United states. Does the title and the opening lines of the post make any sense now?
Before I get on with the trip let me give a little background of things. You may skip this portion if you are in a hurry to finish this post.
So the background is I am currently in a city called Greenville in the state of South Carolina for an official assignment. And we were approaching Thanks Giving holidays, you must know that Thanks Giving means four days of holidays in other words a very long weekend. I did not want sit at home for these holidays so I prodded my friend for a trip somewhere and we started looking for New York City but the trip was looking really expensive, to such an extent that we felt dropping the idea of a trip and felt that sitting at home would be a better option. But then it was some of our American friends who suggested that we can take a train to New York or Washington DC. So the trip planning began around the train and we found that a trip to Washington was more feasible as it was closer to Greenville which meant lesser time to travel and less expensive too. We worked out the tentative costs and figured that it would be a doable trip and within our budget. Hence we planned our trip to Washington DC on Amtrak (the railways of America).
The journey from Greenville to Washington DC was 11 hrs approximately. Let me tell you something about the idea of taking a train in America, you see when we declared our plans of traveling by train many American colleagues said its going to be interesting and that they have never been on a train all their life. But we are middle-class Indians, traveling by trains run in our blood I mean almost. So taking an 11 hr night train was never an issue for us. Now the first impediment crossed our path and we were getting tickets only for a two day trip and not four days as originally thought. Actually we were told that we would need atleast four days to see the Washington properly and it is true in Washington DC there's a lot to be done.
Let's leave the background and get on with the trip. We reached the railway station well ahead of the train's departure time. Now let me tell you when we say Railway station it means something which has platforms etc, but here we were at a place which had a track and a very small building with a counter and few seats for passenger waiting. The place looked like the waiting halls of some of the private bus operators in Kalasipalyam Bus stand in Bangalore. Anyway the train arrived at right time we boarded and set-off to Washington DC.
Next morning we reached Washington Union station a little before its scheduled time. We then took a metro to reach our hotel. We enquired at the Concierge of the hotel for suggestions as to what was the best way to go around Washington DC in two days so we get to see the maximum number of places. The guy at the counter gave us some brochures and told about the various tours available and suggested that we decide and let him know, so that he can setup the tours for us. We quickly freshened up and looked at the brochures and decided that we can take a tour on the Hop-on/Hop-off Open Top Double decker bus a service run by the Greyline, a river cruise and a night tour of the city. The Concierge guy told us that river cruise was not available at that time of the year. But he could get us the Open Top Double Decker tour and the night tour. The tickets for the double decker bus were valid for 2 days and the night tour was for the Thanksgiving day (25th Nov).
Equipped with a map, brochures and the tickets we headed to the nearest stop of the bus. The plan was to take the entire tour for about 2.5 hrs and then decide on the places where we would like get down and explore further. The bus arrived within 10 mins and we went to the upstairs. The view from there was awesome but it was pretty cold and the chilling winds were literally stinging us. Anyway I pulled on the hood of my jacket and tied it tightly so it doesn't blow away. There was a running commentary with little details about places passing by like the National museum for Women in Arts, the FBI building, China town , Smithsonian American Art museum ,famous Ford theatre (where Abraham Lincoln was assassinated), the International Spy museum etc. The number places and its details were little overwhelming but we were enjoying ourselves.
The bus took us around the White house, we didn't hop-off as we were out just planning out our detailed tours remember! Moreover we knew it would be covered by the night tour. Then it went by Dupont Circle and as we were approaching the Woodley park stop my friend spotted an Indian restaurant, well it was lunch time and we were hungry so we got down. Actually there were two Indian restaurants we decided we will try at the place named "Rajaji Indian Cuisine". The food was nice and also with that my record of eating Indian food in every city/town I visited in US remained intact. With stomachs full we were waiting for the next bus which was taking a while and it was really cold and none of the stores were open so that we get in and stay warm. Anyway a bus finally arrived and we stayed downstairs this time as cold had really beaten us down and we needed to warm up.
The bus took us around the Washington National Cathedral (it's the sixth largest cathedral in the world) it was quite impressive and we took our first pictures of the day.
The bus went around many places including the Embassy Row(where we spotted our Indian embassy), Germantown shopping area etc. Then it went past the Lincoln memorial, the next stop was the Arlington National Cemetery which was across the river and we crossed the memorial bridge(picture above). We decided to get down there as that place would not be covered by night tour and also we were recommended that we could try and see the 'Changing of guards' at the Tomb of Unknown Soldier. Which happens at a specific interval of time.
We saw the burial ground of the Kennedy family and my friend was tired and wanted to go back but I insisted that lets try for the 'Changing of guards' as I spotted the signs for the Tomb of the Unknown Soldier. As I was following the signs I spotted huge building and just then I heard a bell ringing and many people actually started running and I knew if I too ran we may have the luck to see the 'Changing of guard'. I was right, when I reached the spot panting and wheezing the spectacle was just beginning. I have never seen anything like that live it was a great experience and my friend started clicking pictures and video. It was amazing.
After seeing it we headed back towards the bus. The bus then took us past the Franklin Roosevelt memorial, Washington Monument, Smithsonian, L'Enfant Plaza, National Air and Space museum and stopped in front of Capitol Hill on the National Mall for photographs. We did take a few pictures but since it was cloudy and in low light pictures did not come out well. Finally the bus dropped us at union station and we got into the next bus for our return to hotel. We reached hotel around 5 pm and we were still having another 2 hrs for the night tour bus to pick us up. It was a tiring day.
One thing we figured out from whole day was that Washington DC has a lot to do and most of it can be done by walking around but on better weather conditions. Also you can have great pictures of the National Mall during the fall season. Now a little bit about the National Mall( I know you can google it but still), this is long stretch about 3 kms approx, a large open-area park with Capitol Hill on one side and Lincoln memorial on the other with the Washington monument in the center. And many of the Smithsonian museums are located on the either side of the strip. This is the place where you can spend days covering everything.
Well this not the end of the story I have more so stay tuned…