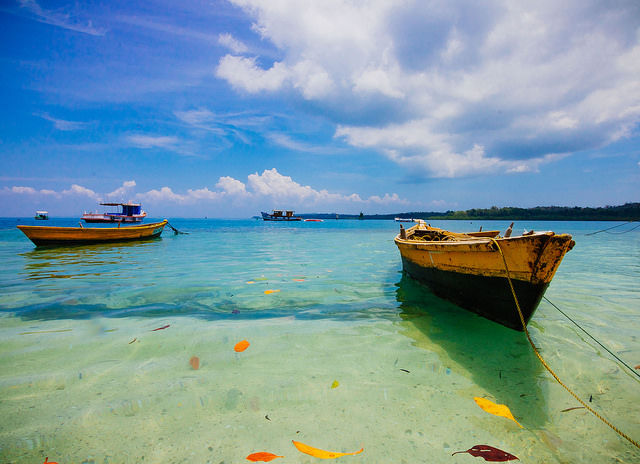 Under a luxuriant canopy of tropical rainforest and mysterious mangroves, encapsulated by shallow aquamarine waters, are white sands so soft and fine that they remind you of good old talcum powder. This glorious slice of paradise, also known as South Andaman, is one of the major islands of the Indian archipelago of Andaman Islands, and contains the Andamanese capital city of Port Blair. Located in the Bay of Bengal, this palm-lined archipelago has close to 300 islands and is known for its coral reef-supporting marine life. Here are some things to do in Andaman that will keep you coming back again and again.
Getting around
The main islands are well-connected by roads. You can rent a car along with a driver to travel within the island for about ₹500 per 30km. Hiring a motorbike from Port Blair is also an option and costs around ₹300 to ₹400 for the entire day. If you wish to visit other islands, you're just a ferry ride away. Most Andamanese islands are accessible by boats and ferries. But make sure you have on your person, a photo ID, permit (which will be issued to you upon arrival to the Andaman) and ticket, before you get on that ferry.
Things To Do In Andaman For The PERFECT Vacation
Here's a five day guide to things to see, places to visit and things to do in Andaman., This balmy utopia, embraced by crystalline turquoise waters, lapping gently against its shores, will win your heart in no time at all.
What to see and do
Cellular Jail or Kala Pani is a grim reminder of the dark and horrific events that took place inside this imposing colonial cell. The walls of this prison, which was used to exile political prisoners, silently witnessed the torture inmates were subjected to during the British era. The construction of Kala Pani was completed in the year 1906 and acquired the name 'cellular' because it consisted of individual cells meant for solitary confinement. Go there to live the history and remember the past. Exploring the Cellular Jail should take close to two or three hours and guided tours are available on request. Don't forget to check out the sound and light show in the evening, which lasts for around two hours. Visiting this jail is one of the more macabre things to do in Andaman but it'll leave you with a sense of history nonetheless.
Restaurants nearby: New Lighthouse Restaurant for Indian and Chinese cuisine (0.3km away); Ananda Restaurant for seafood, Indian and Asian cuisine (0.9km away)
Entrance fees: ₹30, with camera: ₹200, with video camera ₹1,000
Opening hours: 9am to 1pm and 2pm to 5pm
Closed on: Open on all days except national holidays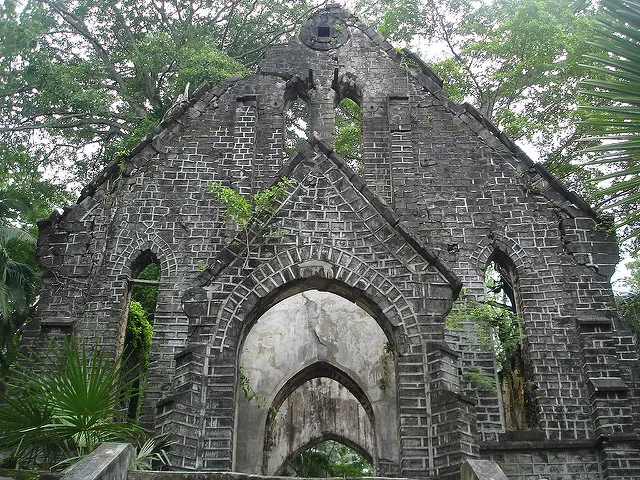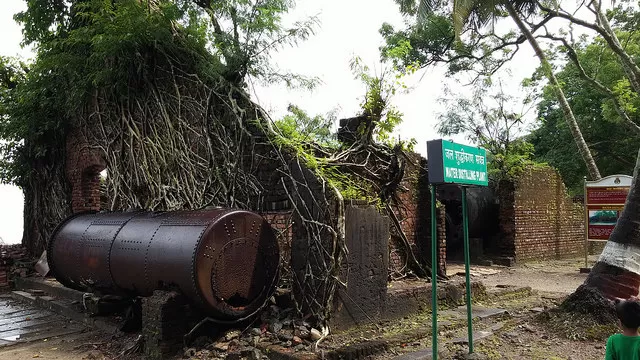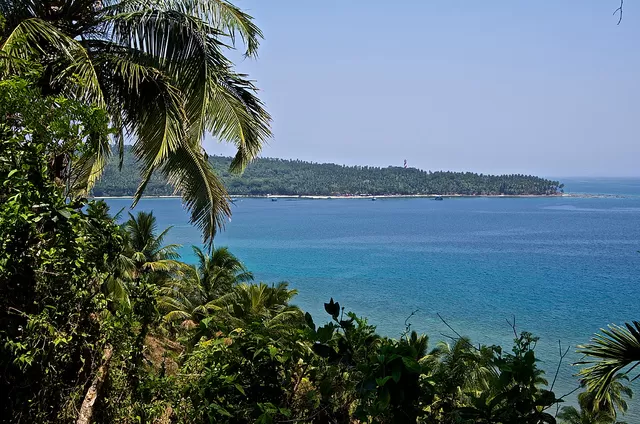 A few kilometres from Port Blair is Ross Island. The Penal Colony here once served as the administrative headquarters for the British. After the British shifted their settlement from here to Port Blair, this island never bounced back to what it was when it was a colonial establishment. Gradually, the condition of the abandoned island started to deteriorate and it could never fully recover. The dilapidated condition of the place is obvious from the creepers engulfing old imperial structures around the area. Some heritage buildings have now been rebuilt by the Indian Navy and you can buy souvenirs here. Also make sure to check out the Farzand Ali store which is a pretty popular tourist destination on the island, and is maintained as a museum. It contains multiple images that illustrate activities that took place during the British era. Ross Island also has a sound and light which takes us back in time to the period of colonial rule. It sheds light on historical incidents that occurred here during the pre-independence era, and mainly focuses on the shifting of administration by the British. The show starts at 5.15pm and you can catch it on all days of the week, except Wednesdays and public holidays. Exploring Ross Island should take close to one day, so start early and make sure you add it to your list of things to do in Andaman.
Restaurants nearby: Annapurna for vegetarian and south Indian food (2.3km away); Mandalay Restaurant for Indian, Asian and Chinese food (2.4km away)
Entrance fees for Ross Island Penal Colony: Free
Opening hours: Open everyday till sunset
Closed on: Wednesday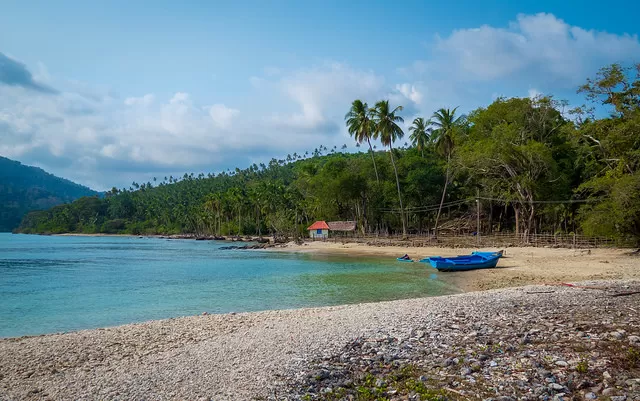 The North Bay Island is a must-visit solely for the underwater sea walk – one of the most thrilling things to do in Andaman and an experience you'll cherish for a long time. Witness the magnificent marine life as you walk underwater on the sea bed at a depth of six to seven metres. Marvel at the brilliant corals, colourful fish and diverse fauna, all in their natural undisturbed habitat. Measures are taken to ensure your safety as certified and experienced guides accompany you and guide you through it all. You can enjoy this incredible underwater experience for up to 20 minutes. For booking and reservations click here. Keep in mind, you will roughly take about half a day to explore Ross Island, unless you want to lounge around after you're done with your water sport activities.
Restaurants nearby: Amaya for Indian, Asian and continental. This is a resto-pub (3.4km away); Excel restaurant for Indian, Italian, Chinese and continental (3.7km away)
Entrance fees: ₹10 (to enter the island), ₹3,500 (scuba diving), ₹500 and ₹1,000 (snorkelling with half mask and full mask, respectively), ₹3,500 (sea walk), ₹500 (glass bottom boat ride) and ₹3,000 (submarine ride)
Opening hours: Sea walks are held at these times – 9am, 10.30am, 11.30am and 1pm (prior booking is required)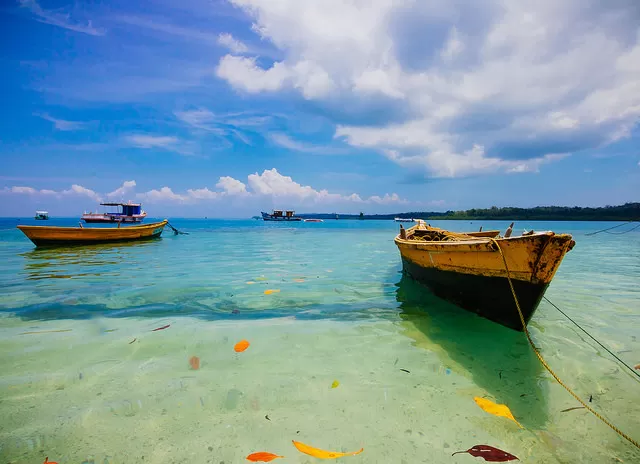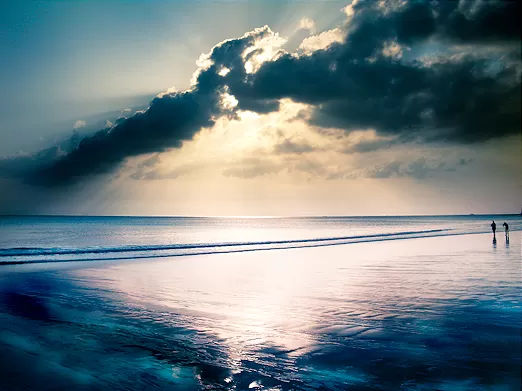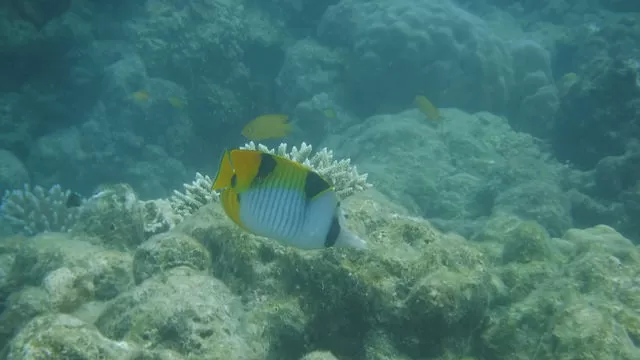 You cannot give Havelock Island a miss if you're in South Andaman, as it is one of the most popular islands in this Indian archipelago. With its sandy white beaches, awe-inspiring coral life and emerald green forests you won't regret going here. It has the largest population amongst the Andaman group and is located close to 40km north-east of Port Blair. This is probably one of the most popular spots for snorkelling and scuba diving and those are two things to do in Andaman that no one can afford to miss. When you're there make sure to visit Elephant Beach, which is 20 minutes away from the Havelock Island dock. It is perfect if you're looking to unwind with a beer and gorge on some amazing coastal food. The beach also offers recreational and adventure activities such as swimming, diving, snorkelling, bird-watching, trekking and kayaking. This is another place you can sea walk because of the abundant coral reefs around. You will take an entire day to cover all that Havelock Island has to offer.
Restaurants in Havelock: Full Moon Cafe for seafood, Asian, international, Chinese and Indian cuisine. Vegan and gluten-free options are available as well; Anju Coco for seafood, Indian and Chinese cuisine
Fees for Elephant Beach snorkelling trip and boat ride: ₹1,800
Fees for guided Elephant Beach trekking and sunset beach trip: ₹2,500
For more information, click here.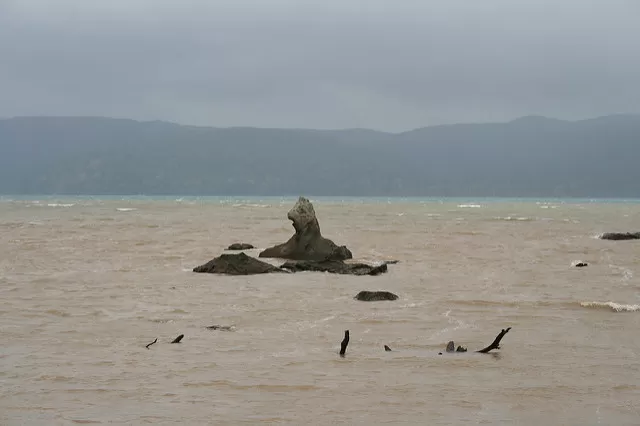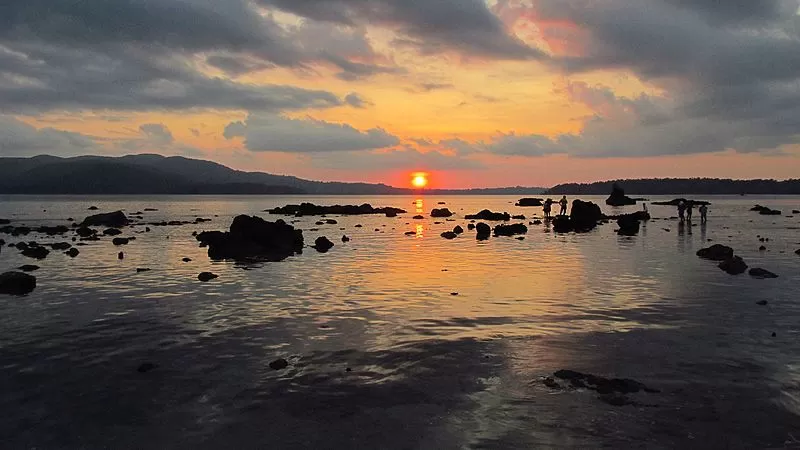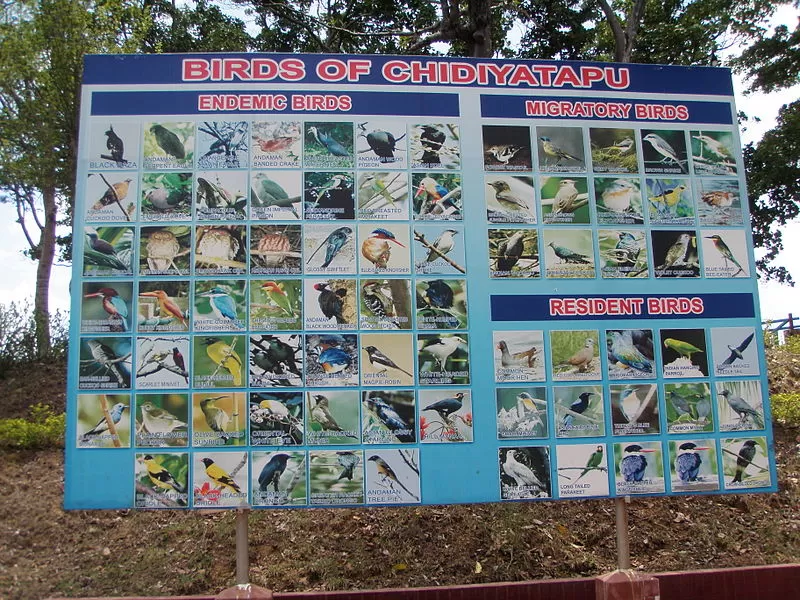 For all bird watchers and nature enthusiasts out there, the tiny village of Chidiya Tapu is a must visit. With its lush mangroves and forests, and sunsets that are undoubtedly magical, this hamlet makes for the perfect picnic spot. It lies roughly 30km from Port Blair and takes approximately one hour to reach when travelling from there. Bestowed with 46 varieties of endemic, migratory and resident birds, as well as white spotted deer, Chidiya Tapu is also known as 'Bird Island' or 'Sunset Point'. You shouldn't take more than three to four hours to check out this little village.
Restaurants nearby: Brewberrys Cafe is closest to Chidiya Tapu. You get pizza, Indian, Irish and Italian cuisine here. Also try their barbecue. (15.8km away)
Entrance fees: Free
Opening hours: 6am to 6pm
Closed on: Open on all days
If you wish to travel from one island to another the options available are boats, ferries and ships. However, a ferry ride may be the most popular and convenient. These are also probably the only options available for accessing outlying islands from Port Blair. On land, your best bets are local buses, renting private cabs, or if you're adventurous enough, hiring a motorbike.
When to go
Since the temperature in South Andaman is not prone to fluctuations and, therefore, considered pleasant throughout the year, it is an all-year-round destination. However, monsoon months (July to September) are rather unpredictable because of high tides, incessant rains and strong winds, and must be avoided.
Accommodation
Here are some places you can stay at when you're in South Andaman:
In Havelock Island:
The Kingdom Hotel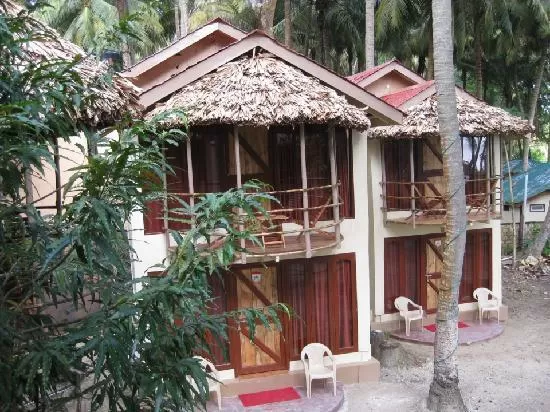 Cost: ₹4,050 for two (breakfast not included)
Cost: ₹13,500 for two (breakfast included)
In Port Blair:
Cost: ₹6,900 for two (breakfast included)
Costs
Flight from New Delhi to Port Blair: Starting price is ₹5,000
One-way ticket on local transport: Tickets for catamaran ferries range anywhere between ₹650 to ₹1,000, depending on the category you choose
Ferry rides: Anywhere between ₹75 to ₹100
Taxi starting tariff: Starting cost for a hatchback is as low as ₹125 (non-AC) and ₹150 (AC) for a distance of up to 5km. Starting cost for a bigger car or sedan is ₹150 (non-AC) and ₹188 (AC) for up to 5km
Hotel stay in South Andaman: Starting cost of staying in a hotel goes as low as ₹560 and up to approximately ₹18,000
Meal: A simple meal of rice, rasam, sambar, papad and dessert can cost you as little as ₹80. Sea food and non-vegetarian platters cost anywhere from ₹250 to ₹1,500
For more information on things to do on the Andaman Islands and an extensive guide on what to do and which places to visit there, make sure to go here.
Have you travelled to such islands that blew you away by their beauty? Share your story with fellow travellers on Tripoto by posting it here.
Frequent searches leading to this page:-
top things to do in andaman, top things to do in andaman and nicobar islands, andaman package from delhi with airfare, andaman package with flight from delhi