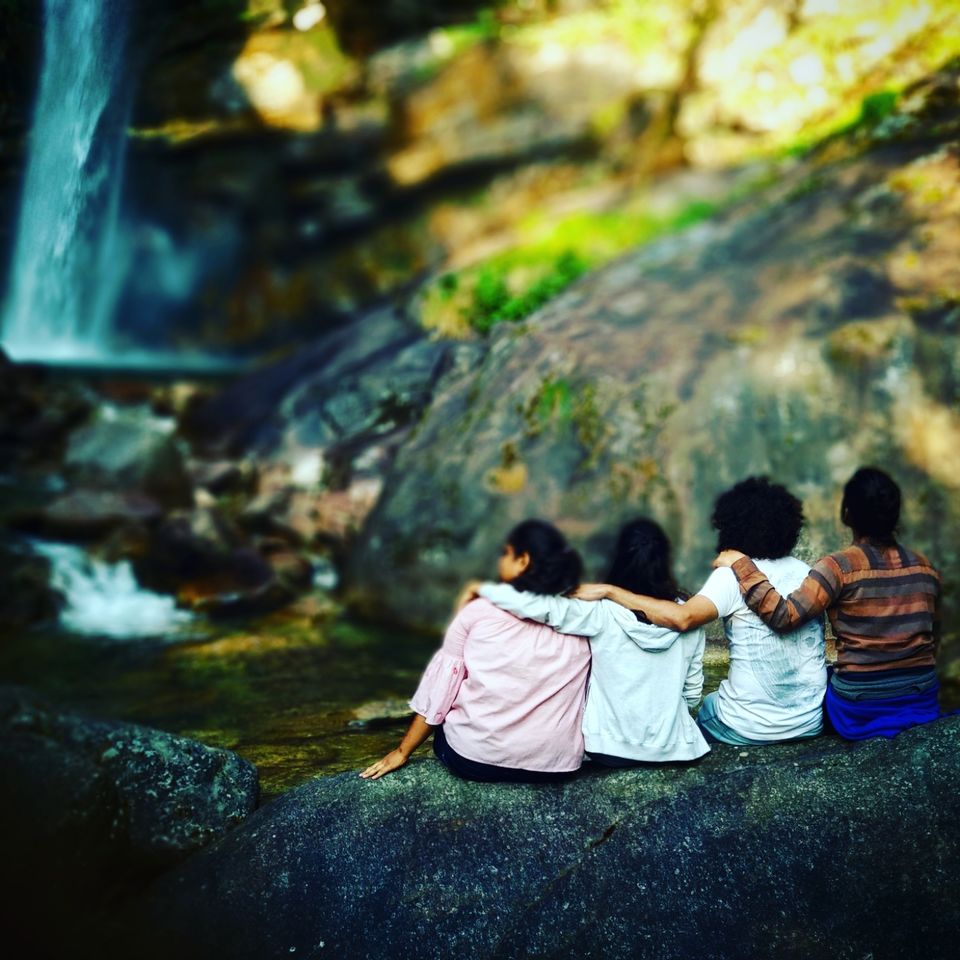 Day trip to Anushuya temple and Atri muni trek
The best of the journeys are the ones that are least planned. Since It was my Diwali vacation and my cousins were home we decided to visit Anshuya temple, which is near to my home town Gopeshwar.
About Anushuya temple- Anusuya Devi Temple is located at a distance of 19 Km from Gopeshwar and 29 Km from Chamoli. ... One has to first reach Mandal(13 Km from Gopeshwar) and then trek for 6 Km to reach thet empl of Anusuya Devi. Nearest railhead is Rishikesh which is 234 kms away from here.(info from google)
Our journey began a late in morning at 11:00. After a short drive we reached Mandal by 12.30pm. And started our trek to anshuya temple. sky was clear and mood upbeat as we begin the trek. A slushy climb along a village track. Then we enter the Pine forests. A comfortable walk through the conifers. It's a beautiful trek that offers amazing views of the valley and takes 4-5 hours to reach the top. It's an easy trek and can be done by non-trekkers too. At the top once you reach the village , there is green pasture patch that acts as a camping ground for those who want to spend leisure time here. Anusuya Devi Temple is \one of the most famous pilgrim places in Chamoli , dedicated to goddess Sati. In the month of December, on the occasion of Duttatreya Jayanti, large fair is organized every year, which is attended by many devotees and tourists. Anusuya trek is incomplete without visiting "Atri Muni Ashram" with is 2 km from anshuya temple. The ashram is in the form of a cave temple with a beautiful waterfall. This is said to be the only holy place in the world where devotees circumambulate around a river as a mark of reverence. We had tea and some light snacks at a small shack near the temple while returning. We reached mandal in a quick time and drove back to gopeshwar with amazing memories.