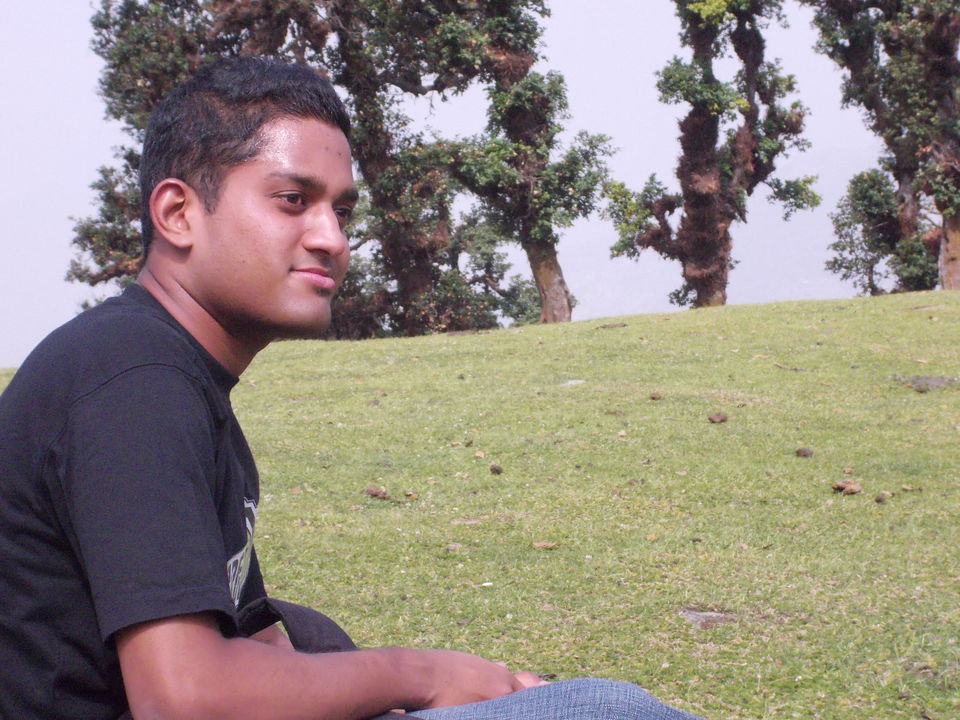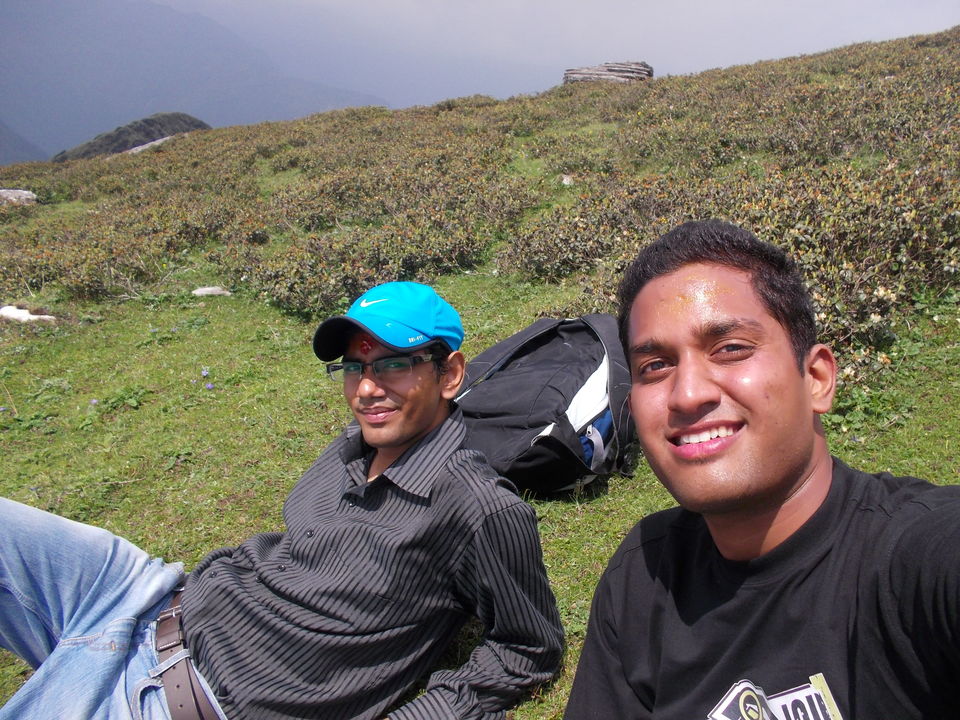 Well I am from Dehradun, which is a beautiful town located in Uttarakhand. I love trekking and have been to various treks from my region like Ansuya Devi-Agastyamunni trek,Badrinath trek and Chamoli-Malari trek.So I was preety much accustomed to this trip.So one fine day while having breakfast,an idea struck my mind about going for trekking to the Chamoli region.I contacted my friend Abhinav Purohit, so as to plan the trip.We developed a road map for the trip,so as to how we will visit the places on our trip.The money was never a problem,as we were both from stable family backgrounds.So consulting our families for the trip and assuring them that we will safely return home in three days,we started with the trip on 20th June.We started from our city Dehradun at seven in the morning by bus which was the best mode of transport to the hills.Our first destination for the day was to reach Gopeshwar which was 252 km from Dehradun. We reached Gopeshwar at six in the evening.We were really tired as it was a long journey of around eleven hours.We stayed at a small hotel which served hot tea in a steel glass which reminded me of the old times when I used to come to my village and drink tea in that same kind of cup.Well,what amazing you could get in that cold weather,expect from that hot cup of tea which re-energised our senses.I appreciated that chaiwala and gave him a twenty rupees tip.Well we had some pahadi dinner which was speciality of that area and then we slept.
Next day we made our way to Tungnath which was a trek of around ten km from the base point.Our target was to reach the temple in forty five minutes.Although it was ten kms, but we as enthusiastic trekkers decided to complete it under two hours.We reached the Tungnath Temple in exactly forty-five minutes.We paid a worship in the temple and continued with our trek as we had real trek starting from that point.We had to go to Chandrashrila peak which was three km from the temple. Chandrashila was the real challenge for us as it was the trek with high ascent and you have to just climb along the way.We started with positive determination as we were courageous trekkers.My friend Abhinav encouraged me to be in high spirits in the whole trip.We trekked the whole way without stopping and reached the top point at 4000 metres above sea level.It was feeling awesome reaching there and we were feeling on the top of the world.On the way we clicked many pictures of us.There were various bugyals on our way,which are flowers of same category growing on height altitudes.These flowers don't need any water and are their forever.
On the top was a small temple of Hanuman Ji. When we came down from Chandrashila we came fast in about fifteen minutes.In the whole trek,water was the major requirement as we were getting thirsty in small duration of twenty minutes.So we kept two bottles of water with us.The main advantage of trekking in Himalayan region is that you get water everywhere on the trek.Small waterfalls are found in small distances from where you can fill up your bottle and the water is absolutely fresh.This facility of water is not found in any other part of India and if found the water will not be fresh.The trip was special as I was once again trekking in my own Garhwal region with one of my best friend.The people we met on the trip were all known to us and they shared the same garhwali language which we also speak sometimes.So it was nice to be with your own people,which made it special.The people who visit Tungnath should look forward the cold weather and the old temple which is well built with strong walls.The Ashok Chaiwala in Gopeshwar should be visited once who serves hot tea on the way to Tungnath.When we started from Dehradun,we stopped in Chamoli and from there we took a taxi to Gopeshwar.Then we finally stopped in Gopeshwar for the day.The second day also we stayed in Gopeshwar as we have booked a hotel there in advance.The third day we reached Dehradun which was our final stop of the trip.The tip for travellers is that guys do visit this place it is both awesome and beautiful.The best season for visit is summers,from April to July,although you can expect some showers of rain in July too.So if you are a trekking lover,its the place for you.
We had lunch at this place. I belong to Chamoli as it is my village and had lunch in Hari Om Restro whose owner knew me through a personal relation.
We spent our two nights in a hotel in this place.The hotel was good.We were provided with warm blankets as it was cold.The temperature was around ten degrees.