Europe's first and the world's largest underwater restaurant is now a reality in Norway. This restaurant is running with almost 7000 customers who have already reserved their presence to eat among the revered fishes served there.
Sited in the southern tip of Norway, 'Under' looks regal with a humongous tube partly submerged in the sea. The term 'Under' in Norwegian also means 'wonder' and rightly so, 'Under' is rather wonderful.
'Under' water restaurant - What to expect?
'Under' has been intricately designed by a Norwegian architecture firm Snoehetta which is known for its beautiful construction of the Opera house in Oslo and the National September 11 Memorial Museum in New York. The fascination on point is the fact that once you are inside the restaurant you can actually feel like you are a part of the aquatic world.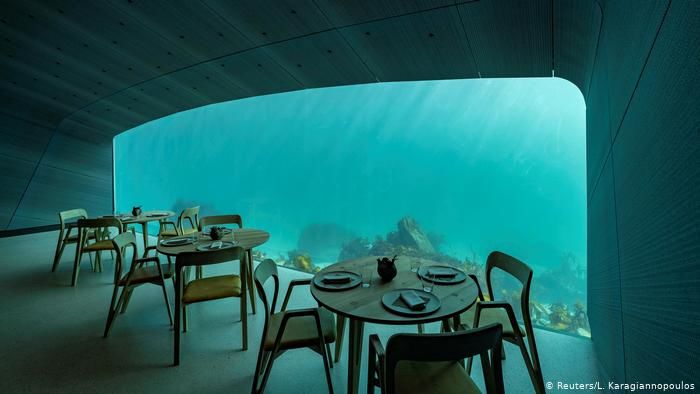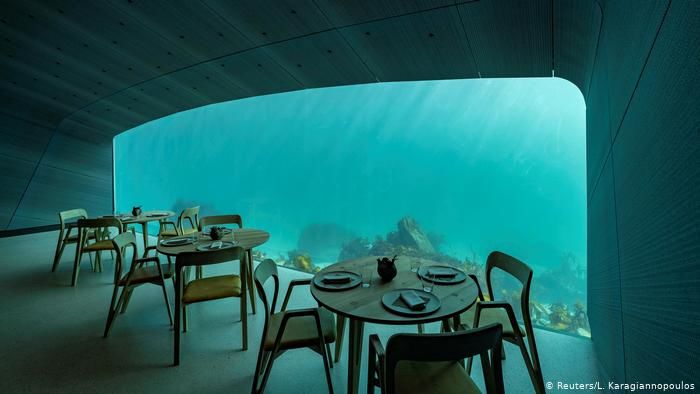 As you enter this gigantic wonder, you may feel like you are going into a sauna as the wooden planks cover its upper section. But as you go in further, you see an eight-meter flight of stairs that will lead you to the large dining area that can make for a seating of 40 guests. This area is walled by an expansive see-through window to the ocean. The restaurant lets in natural light to enter with a tinge of greenish colour of the water, making 'Under' look extremely unusual.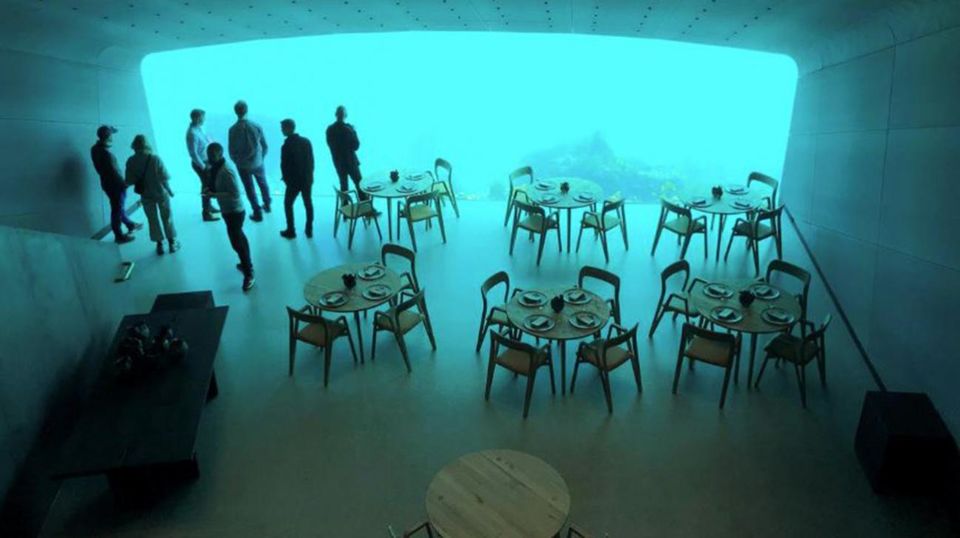 Wouldn't you like to admire the view of the world's largest underwater restaurant, about five-and-a half meters deep while relishing the 18-course gourmet at your disposal? Here's what you can look for when it comes to food.
What to eat?
What is a restaurant unless it has appetite-tapping and delicious food, right? That's why the menu at the restaurant is carefully curated to match your taste. A full 18-course meal can be at your disposal with up to 430 $ (30,000 INR) per person. This includes drinks and food based on local ingredients.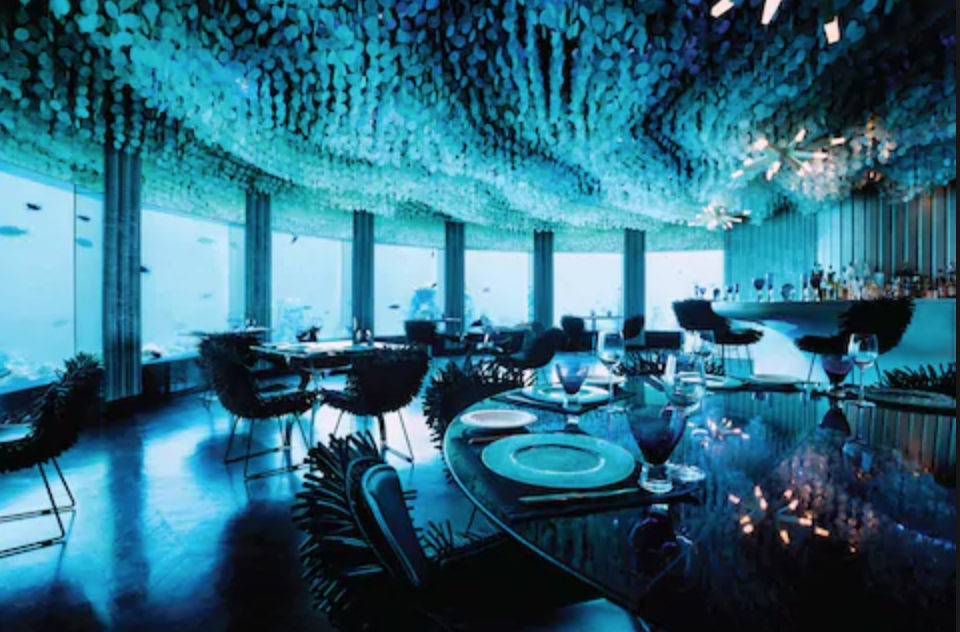 When to go?
Since the place is now open for tourists, you could visit there any time of the year post April.
Where?
Bålyveien 48, 4521 Lindesnes
Average Cost
INR 29,837/- per person (approximately)
Nearest Airport
Kjevik, Kristiansand - 85 km (1h 20 min by car and taxi)
Other things to see in Norway
1. Viking Ships Museum, Oslo
2. Sognafjord.
3. The Vigeland Park
4. Tromsø
5. Lofoten Islands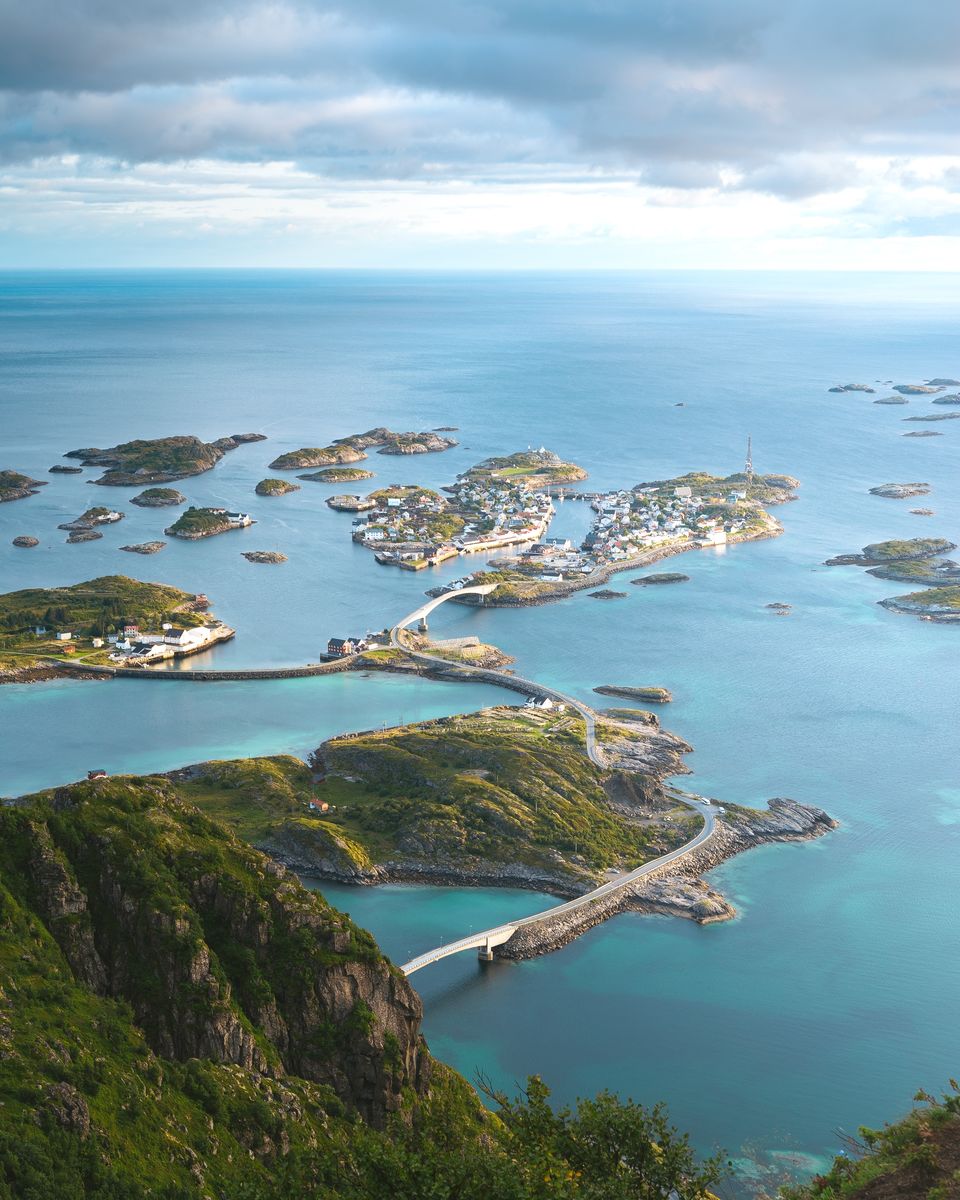 This one-of-a kind restaurant will offer you unusual under-water tourism experience while appetising your taste buds at the same time.
There's no better way to live the experience! So, grab your bag and head to this-worldly wonder, and share your story here.