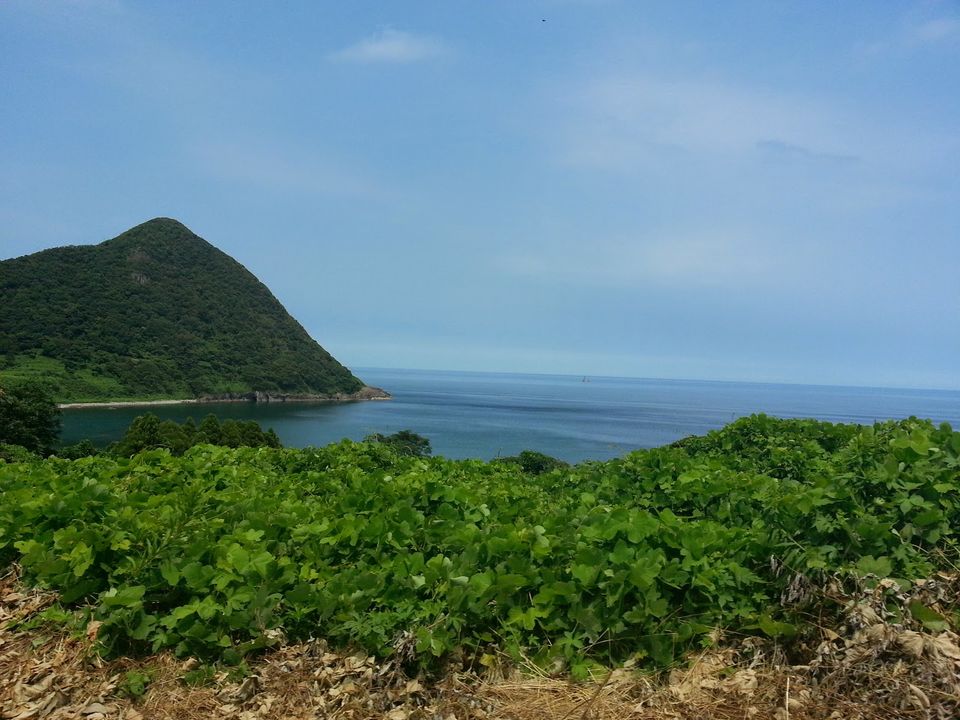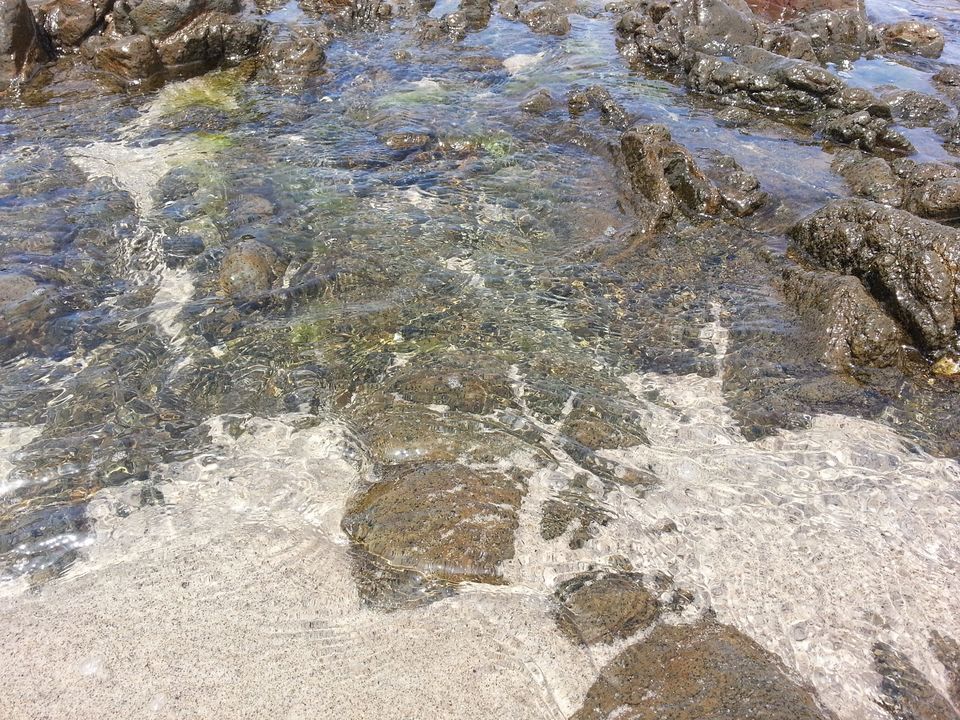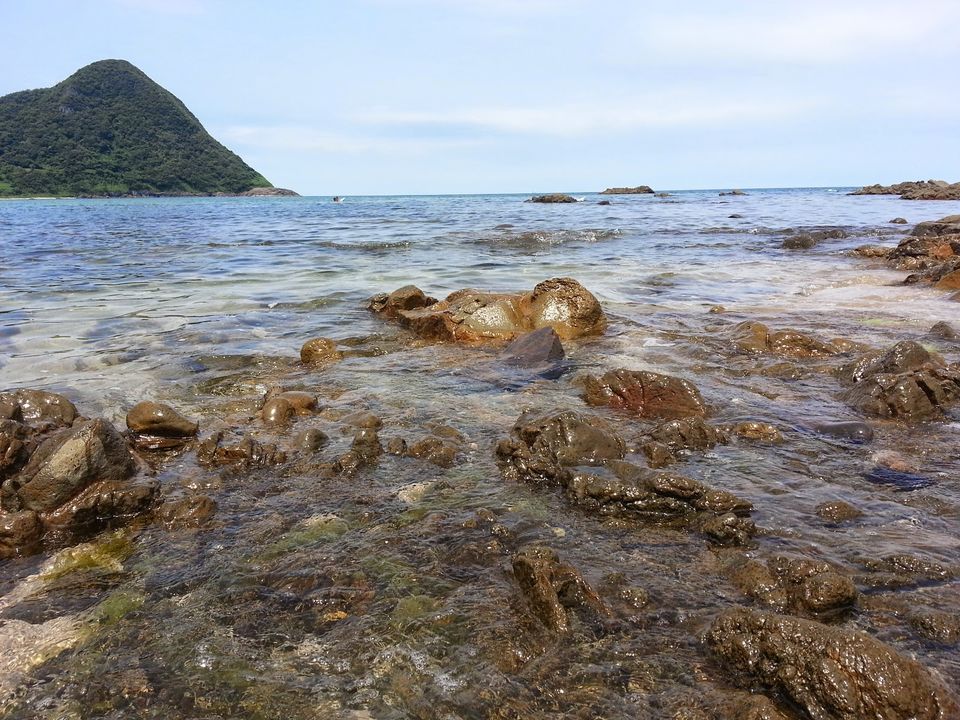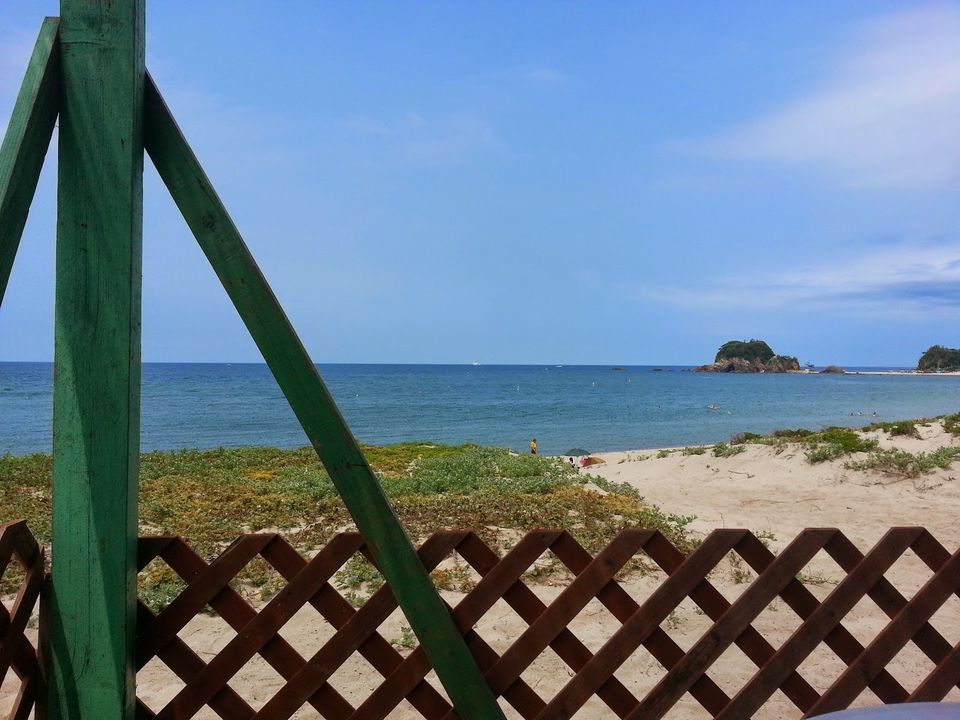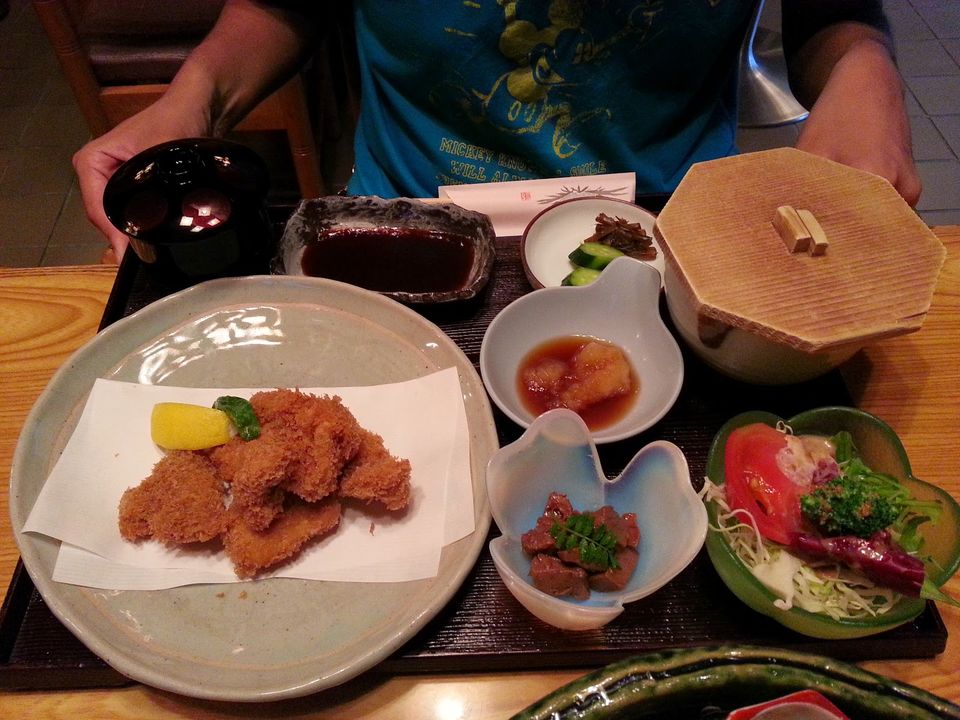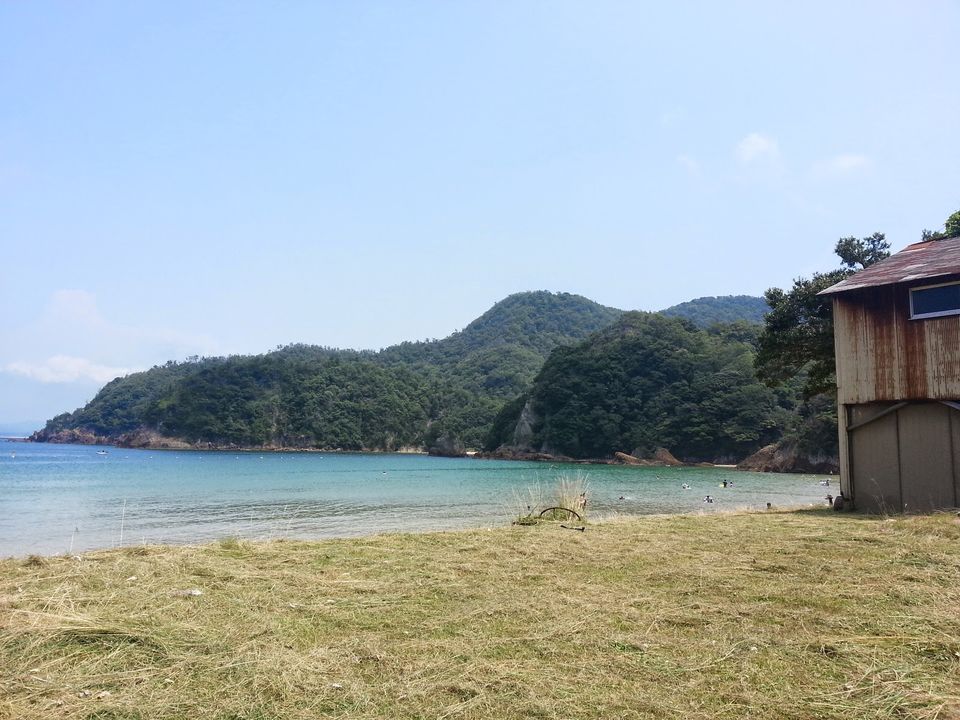 This summer was pretty laid back as we were both working full-time and never seemed to have the same days off. So before we got into the more crowded summer season in July/August, we took a trip to
Kyotango
in
Kyoto
 to visit the Sea of
Japan
. It also happened to be Umi no hi (Sea Day) the following Monday, but since Shota has to work on 
every
 holiday, we only hung out for the weekend.
Kyotango is pretty far from the part of Osaka we live in. We're right on the Osaka Bay while Kyotango is clear on the other side on the Sea of Japan. As such, the number of people beaching was significantly lower than beaches like Nishikinohama or Suma (I've never been to Suma, only heard horror stories). Also, being on the Sea of Japan, most Osakans seem to have very few positive things to say about it. 'The Sea of Japan is very dark and cold." "You're much better off going to the Pacific Ocean, it's much warmer." "The fish from the Sea of Japan are delicious, but the beaches aren't so good."
I was really curious about the apparent apathy toward Sea of Japan, and began to worry about my weekend away. Would it totally bomb? What if the water was just dark and sad and only full of delicious fish? Should we re-route to Wakayama!? While very tempted to do so, I also new that a holiday weekend meant that tons of people would be flocking to Shirahama, and being the anti-social rebel that I am, I firmly decided in staying in the opposite direction of the crowd headed to Wakayama.
I am so glad I stuck with that idea because Kyotango is beautiful!! And lacking in large groups of people! Ugggh, it's my little slice of heaven here in Kansai, for reals.
The two beaches we visited were 平海水浴場 (heikaisuiyokujo, website is JPN only) and 蒲井浜海水浴場 (kamaihamakaisuiyokujo, website JPN only). Both are in Kyotango, but on opposite sides of THE PENINSULA (about 1+ hours away from each other). They're not terribly huge, but they're located in pretty isolated areas, leaving crowds to a minimum. The roads to Kamaihama are especially steep, with quite a few sharp turns, so I wouldn't recommend for drivers not used to Japanese roads.
For our trip, getting some sun and saving MONEY was the objective, so we kept the hotel on the cheap side (and 30 minutes away from the beach). That wasn't a big deal though since we were able to check out a little history on the way (about the area of Kyotango and how it developed from its own 'kuni' into the area it is today). While the small and intimate beaches of Kyotango don't require much, I would definitely recommend some beach/water shoes. Most of the shore is covered with rocks covered in sea veg, so it can be quite slippery. This also means that there is quite a bit of sea life underfoot, so be careful not to step on anything cute or dangerous.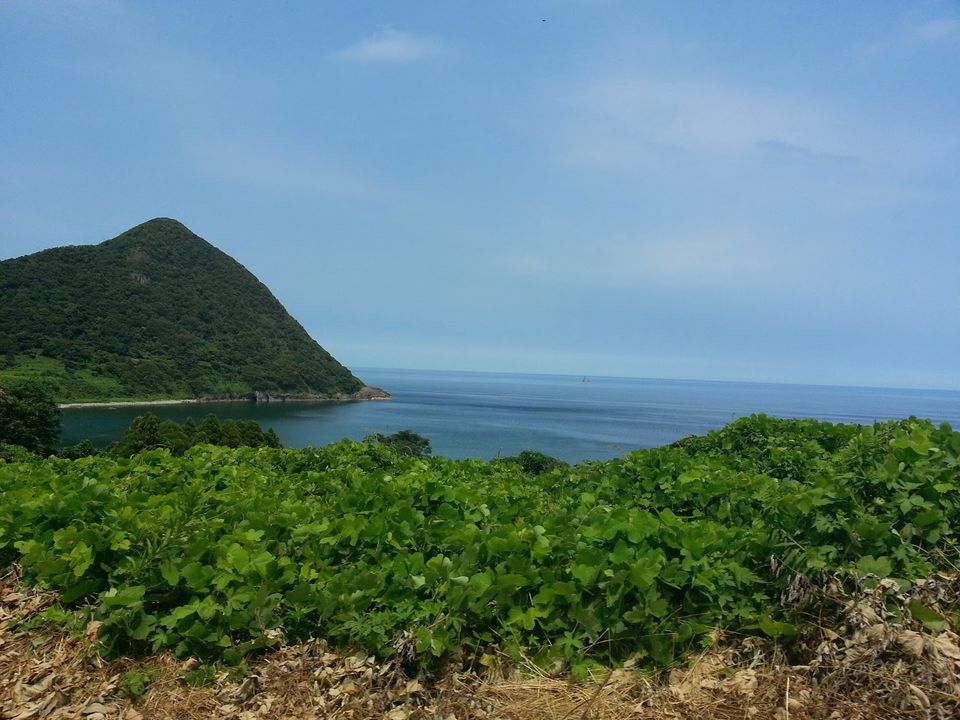 While it is possible to take the train to Kyotango, it looks like the closest stations are Amino and Kitsuonsen, and you would still need a bus/taxi to get to the beach. Therefore, I think this is trip best left to the automobilically (wat) mobile. Luckily, renting a car in Japan is almost as easy as ordering pizza online (though both can be exceedingly frustrating at times). Most swimming areas are named and will have parking lots, beach-side food, toilets, showers, and even camping sites, for those into that. There are some beach-side hotels as well, but those are quite expensive. Up side, they usually include an equally expensive but delicious dinner or breakfast.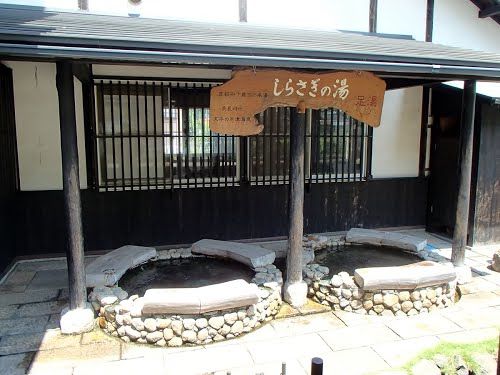 Thanks to the Google gods, we were able to find a great restaurant where we could enjoy some local flavors like oyster and sashimi! And surprisingly, it was incredibly affordable! My meal set (pictured above) was under 2000 yen, and came with so many things to try! The oyster was 1100 yen or so on it's own, and I have to admit that I much prefer mussels, but it was great to try. They also offer kaiseki meals (traditional Japanese meal sets) for a range of prices, but those might need a reservation. Anyway, I would definitely recommend Torimatsu to those of you driving through Kyotango! :>