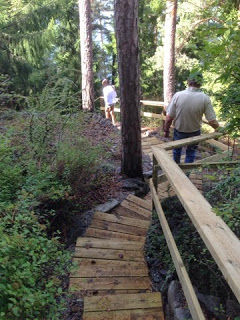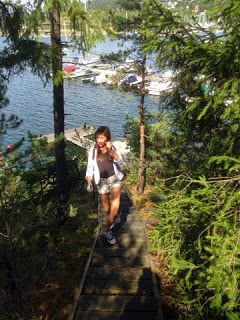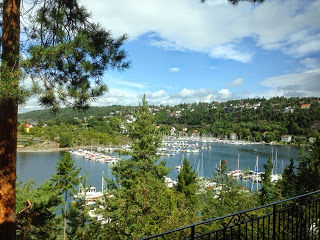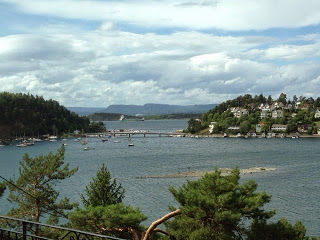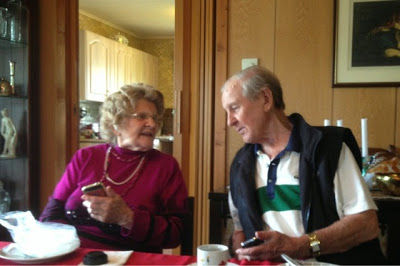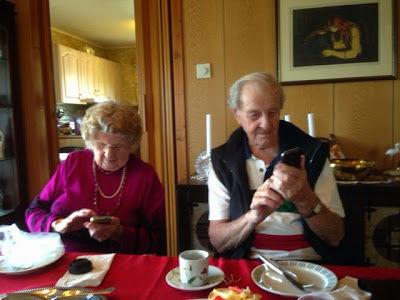 After working 7 night shifts, I felt like I skipped Monday.  I was just so happy that I told everyone that Tuesday was a good day to visit J´s uncle in Ulvøya, Oslo. We fetched his old Aunt at Minnesund and then drove to Oslo.

I haven´t been in Ulvøya for years. We were not really good at visiting J´s old uncle. I think it is because we think that they will always be there anyway.  Or maybe, we get too busy with our daily lives that some things are just not on top of our list, like driving to Oslo. I don´t know. Anyway, I am glad that we visited him.

I almost forgot how breath taking the view is from his living room window. It is Oslo but you´ll see fantastic nature surrounding you. Who needs a painting on the wall, when you have this view while eating your lunch?
We took a quick walk to the beach. The steps were quite steep but it was worth going up and down. The water was clear and the weather agreed with us too. 
I hope that we could visit Onkel Knut again soon. My husband does not have a lot of relatives and it would be nice to get in touch with them regularly.