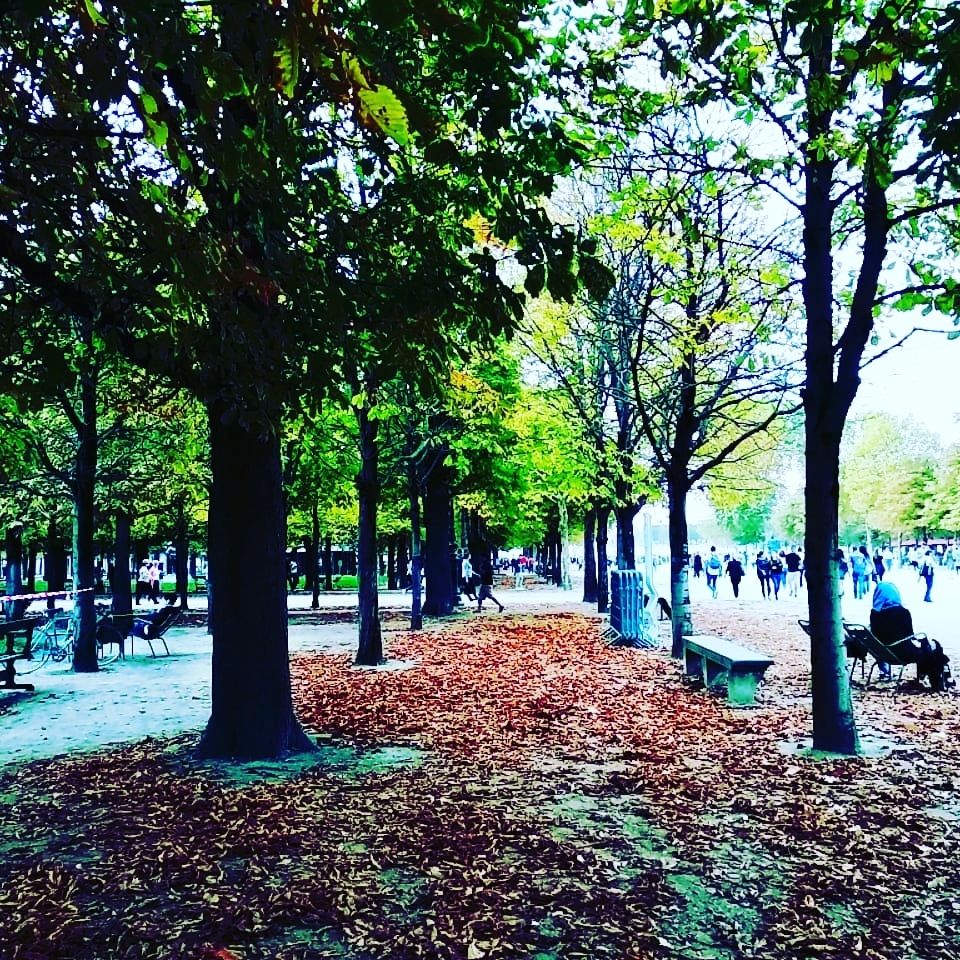 To be continued...
Paris seems to be so familiar next day. We started the day late. We started with the most Iconic place
Ever since I was a child I wanted to visit Europe. The Royal castles, the orange tinged leafs falling from trees, the cobblestone streets used to beckon me like anything.
I grew up in a small city with a dream of going Europe once but sadly never able to went there. So when my best friend Subal moved in to Eindhoven, a city in Netherlands, I so wished that one day I will land up there to fullfil my long cherished dream.
So It happened just like that. I mustered up my courage, rolled up my sleeves and started to plan my first ever Eurotrip with my wife. Not to mention, for which, I have waited for 32 long years.
So my plan was pretty simple. We will visit Paris first, then Rome and lastly Netherlands. We planned for 12 days trip where we would spend 4 days in Paris, 1 day in Rome and rest of the 5 days in Eindhoven.
My first ever eurotrip had taught me that Eurotrip can be cheap, if you choose to be. Just you have to do a little research about the place. The trick is always stay close by to the metro stations, public transport, choose cheap alternatives, avoid eating at extravagant restaurants, use apps like Citymapper, Skyscanner and Airbnb wherever possible.
It's any of your foreign trip, when you realize the true potential to have a smartphone and more precisely having Internet and Google as a search engine which keeps you going without any major hiccups.
Day-1 :
We reached in Paris around 6 pm. It was mid October this year and Paris was surprisingly hot. Post Immigration clearance, we headed to leave the airport but due to some security issues we were made to wait for one hour. Meanwhile, we did little grocery shopping at Mark & Spencer's store at Airport thinking about to pick up some stuffs for our dinner.
Little did we know, that we would end up reaching our destination at 11 pm in Issy les Moulineaux after some serious crazy series of events.
We left the airport to arrive at Metro station situated downstairs.First as I punched my credit card in metro atm, the tickets didn't come out due to some technical glitches. I checked back with ticket checker and they assured me I will get my 20,60 euro refunded back to my credit card which I never got.
I, therefore, again purchased two tickets from the counter to reach our destination only to discover an semi dark and deserted Metro station. We struggled to wonder at which metro to board as we have to change thrice to reach finally at our destination. Hopefully, we found a French couple in the train, who guided us however seeing the series of deserted station we thought it will be prudent to take a Uber instead. We got down at Gare du Nord station as it was more crowded and decided to take a Uber to reach at our destination.
We booked an Uber, at the exit of Gare du Nord but the could not able to make the driver understand about our location as the driver didn't know English.
And, there we are, at 9.30 pm of night, with two heavy bag of luggage, standing at a semi deserted road of Paris, still unsure about our next course of action. Not to mention, that we have already shelled out 41,00 euro for nothing.
We waited for next 15 minutes to book another cab aggregator, Hitch, the home grown app cab but that guy also failed to understand our location due to his lack of English.
In the middle of this, we roamed frantically in the streets of Paris thinking about our future course of action. In the middle of the mess, we somehow figured out a local taxi. As we started to pursue him, we were surprised to see that he speaks fluent English. Somehow, we boarded at his taxi and began our cross country adventure trip. Meanwhile, he started to traverse through the unknown roads. Still, unsure, of our destination, I kept on checking the Google Map lest he takes a wrong route. As, we went past the Eiffel Tower, I fought with my xenophobia. He told me how he is hooked to football and how he misses Algeria as he hails from Algeria. As we went ahead, we bonded more with football and I realized he was a nice person.Around, 11 pm we finally reached at our destination. He stayed back till we entered to that apartment. We thanked God and him for his generosity. Finally we bid him Goodnight as we went ahead to our Apartment booked through Airbnb.