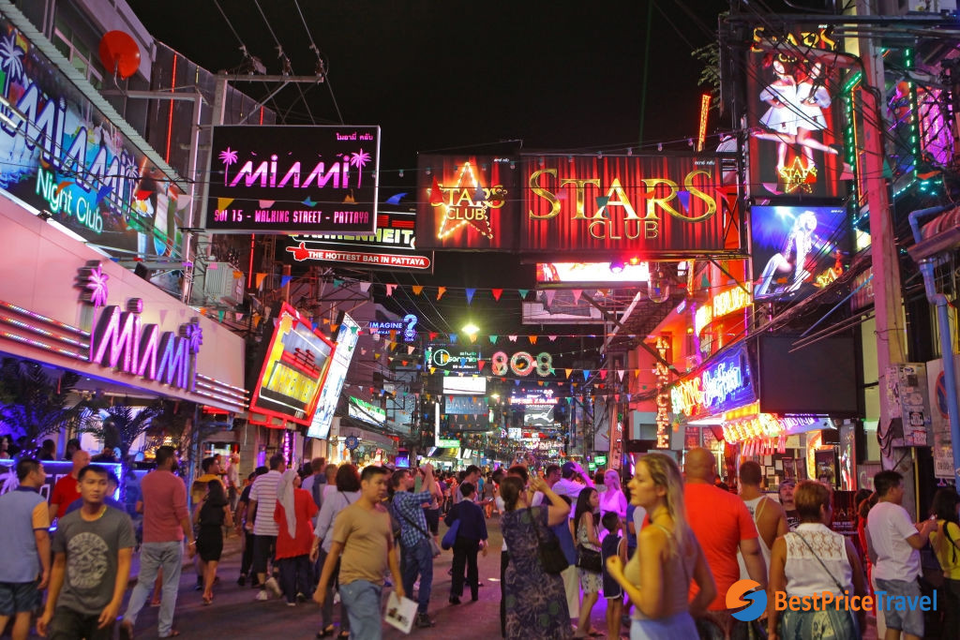 Bustling Streets, Beer Bars, and Bright Psychedelic Neons - This Is Pattaya's Nightlife in a Nutshell!
Placed a few kilometers away from the capital of Thailand lies the city of Pattaya, a coastal paradise better known as one of the most popular tourist destinations for travelers around the world. Mostly recognized for its beautiful beaches, vibrant sois(streets), and affordable local markets, the city's charm can be best understood in terms of its eclectic, hip, and happening nightlife. With gleaming signboards, dazzling alleyways, chaotic crowds, and jam-packed bars and discotheques, the night scene in this city has it all! Being the ultimate destination for night-owls, one must definitely witness the nightlife experiences Pattaya has in store for the average traveler. To make things easier for you, this article explores varied nightlife options worth exploring in and around the city! Read on to find more!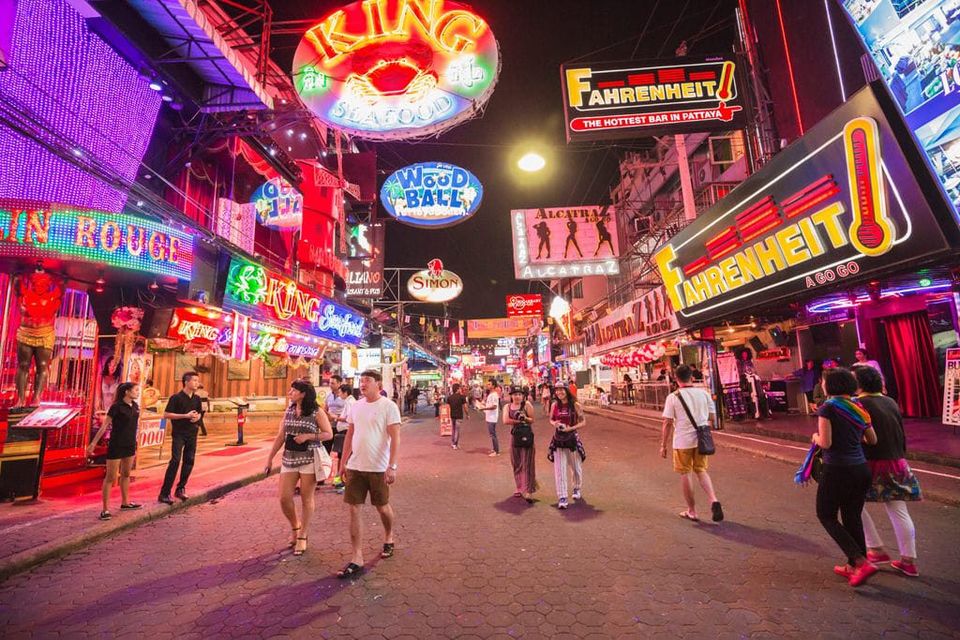 A Night in Walking Street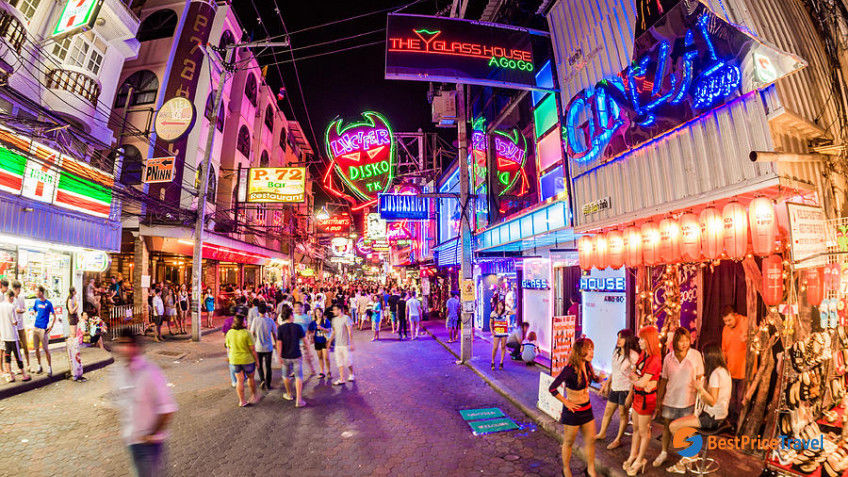 Being the melting pot for Pattaya's night scene, Walking street is where a traveler can witness the beachside city coming alive at night! Roughly extending along a kilometer, this street remains closed for vehicles during the night till the wee hours of the morning, making it the perfect place to explore on foot past midnight. With its vibrant bars, groovy discos, seafood dining options, and live music bands, walking street is a vibe worth experiencing! Whether you're a seeker of quietness or a party animal, you must consider visiting Thailand's most happening street if you're around the city!
Food Trails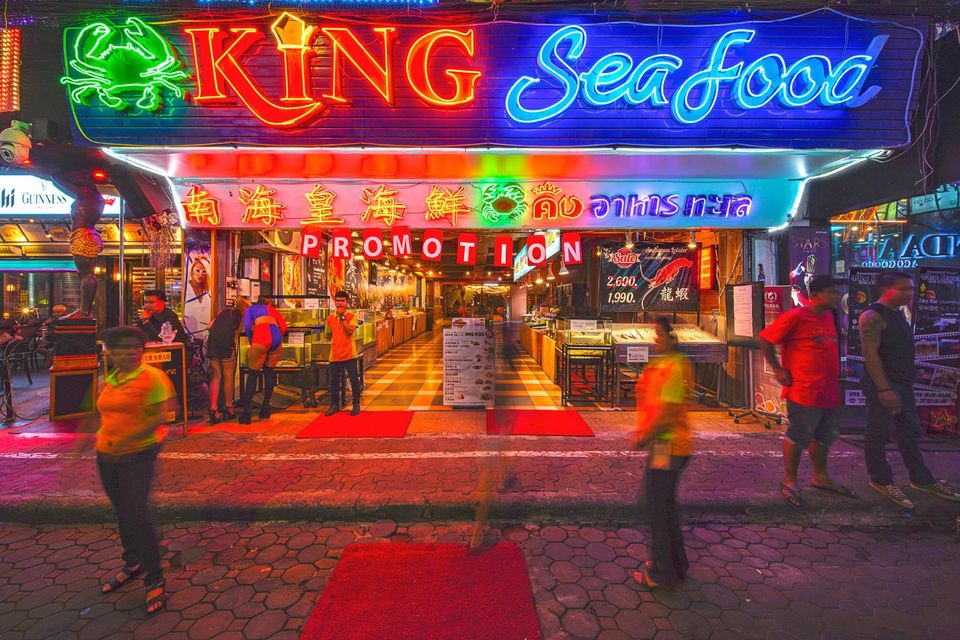 The nightlife experience in Pattaya remains incomplete without trying out the delectable treats that the city's restaurants offer visitors. Pattaya has excellent food options varied enough to satisfy palettes of all kinds. With open-air food stalls, posh dining options as well as specialized seafood restaurants, fantastic delicacies await all food lovers in the city. Some of the best places worth exploring include Marine Seafood, King Seafood, and Rasputin Restaurant Pattaya, all situated in the city's Walking Street.
Beer Bars, Nightclubs, and Discos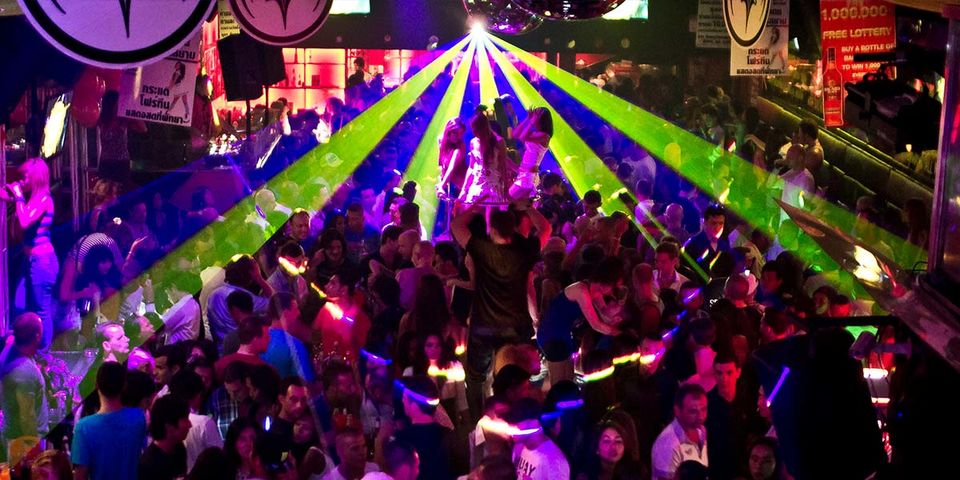 Brimming bars, 'neon-ised' nightclubs, and dazzling discotheques constitute the most iconic experiences of Pattaya's nightlife. They say one hasn't experienced nightlife in Pattaya if they haven't visited its nightclubs. From grooving away to electronic and techno beats at nightclubs to relaxing and chilling at a local beer bar, the choices keep on rolling. Most popular bars and nightclubs in the city include Pattaya Beer Garden, Mixx Discotheque Club, The Pier, and Club Insomnia, often frequented by locals.
Traditional Muay Thai Shows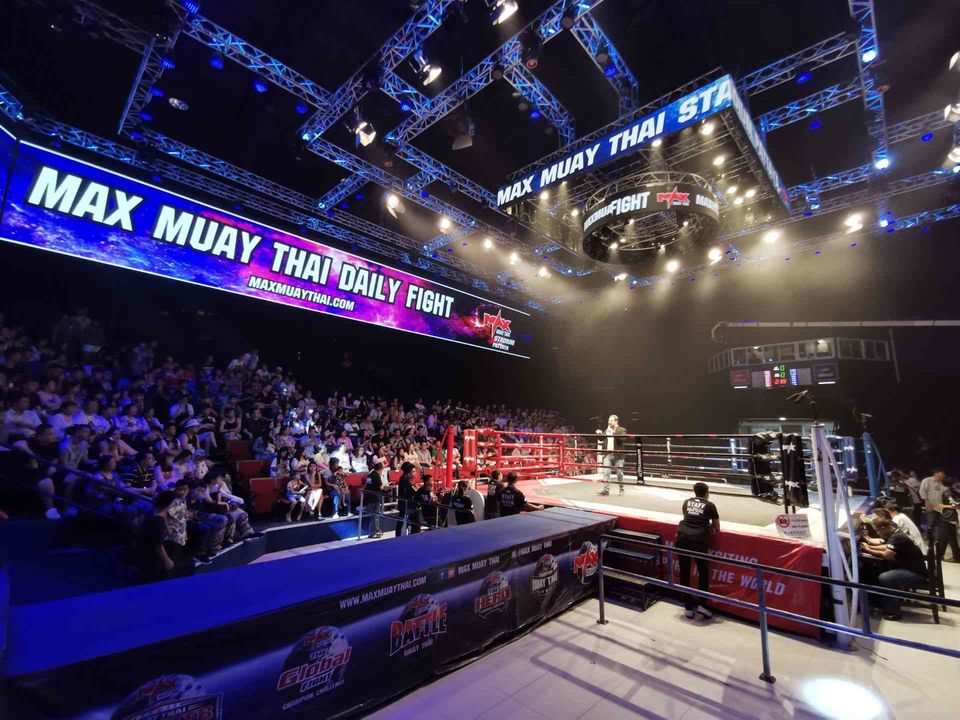 World Famous Thai kickboxing is one of the best things to explore in the city at night! Watch professionals and amateurs alike at their best game at one of the many Muay Thai places in and around the city. Even though some matches might be relatively vicious, claims suggest that a large part of these championships are staged. One is also provided with the option of trying their own luck at the game by stepping into the boxing ring, even though this must be exercised with caution. Most popular spots for viewing the traditional sport in the city include Pattaya Boxing World and Max Muay Thai.
Live Band Performances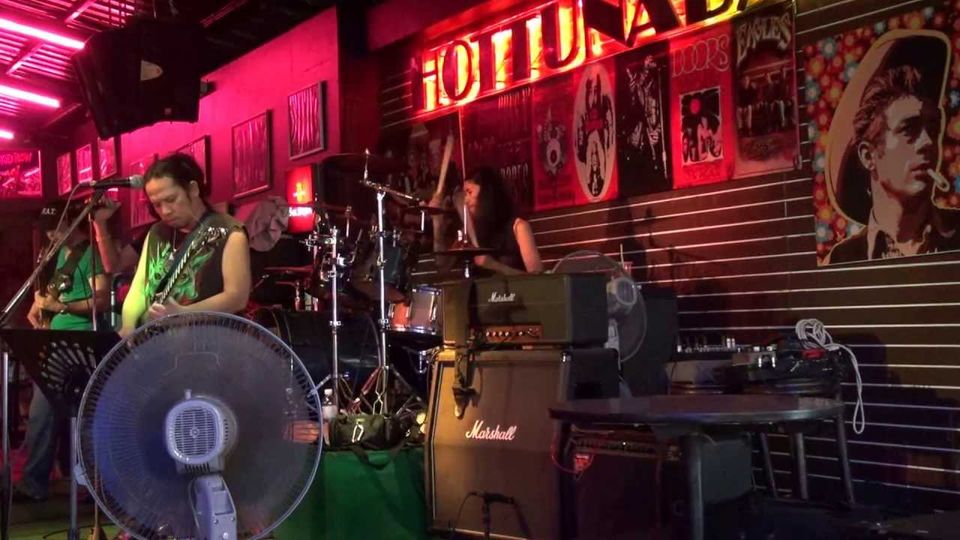 Live music radiates out of the streets of the city past sundown making it one of the most distinctive features of Pattaya's nightlife. As one walks down the alleyways of Walking Street, they will come across several band choices to choose from on any given day. An array of local bands are always found performing in different spots and corners of the city, enhancing the charm of its nightlife. Listen away to these talented locals perform while enjoying a chill meal with the company of a few friends for a night to remember!
Pattaya's Go-Go Bars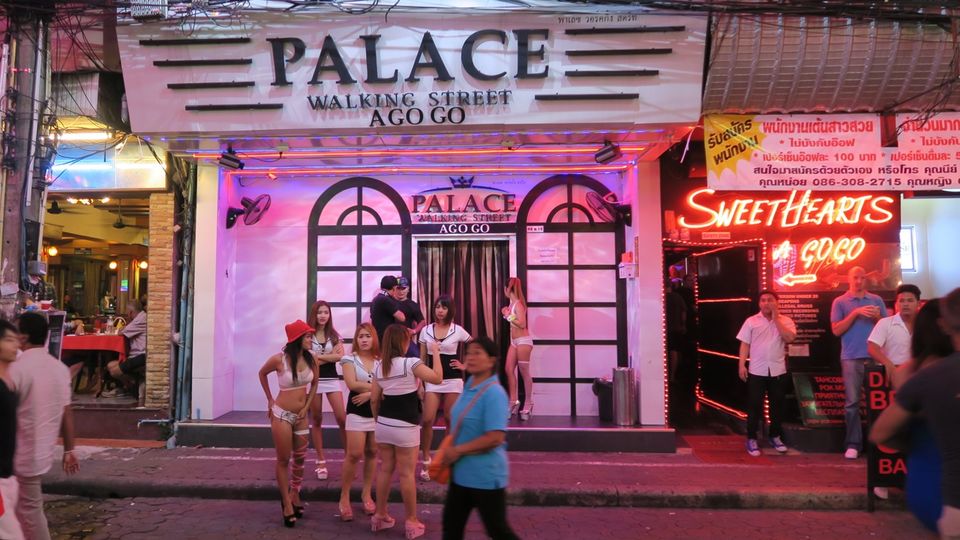 Go-go bars are an experience unique to Pattaya's night scene. While these might not be the go-to scene for everyone, they still constitute a major part of the city's nightlife. Flashy interiors, drinks, and pole dances are the major vibe inside these bars. While some of them are well known around the city, others might often turn out to be expensive and shady. What's up a Go-Go in Pattaya's Walking Street is said to be one of the most popular of these bars in town.
A Shopping Spree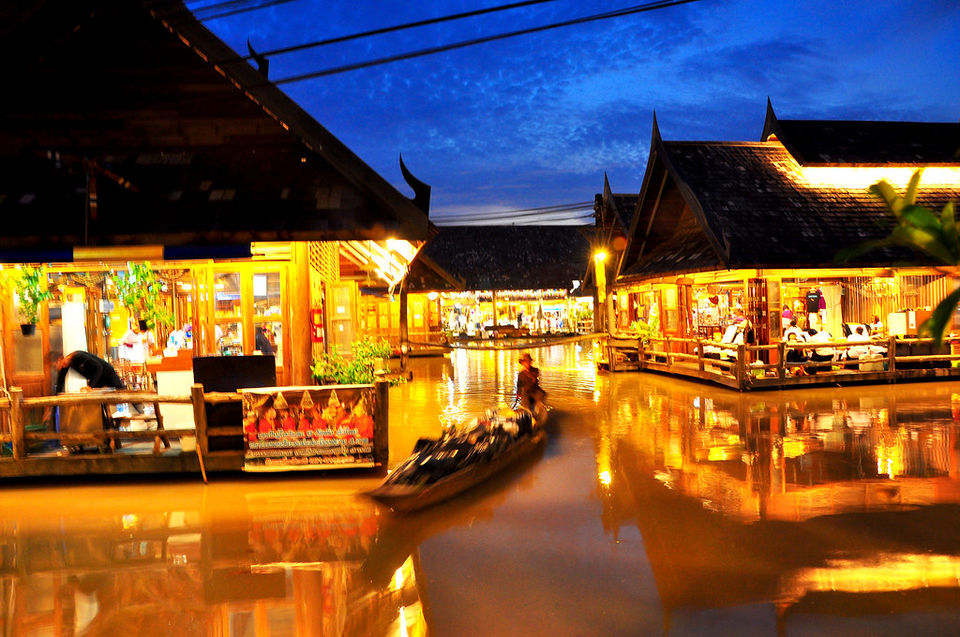 For a night away from partying, shopping is the go-to option for travelers in Pattaya! With markets such as the Thepprasit Night Market and Pattaya Floating Market, the city has every shopping need in store for visitors, ranging from clothes to home decor! With live music, street performances, food stalls, and cocktail bars, entertainment has no limits even for shoppers in the city!
Nights by the Bay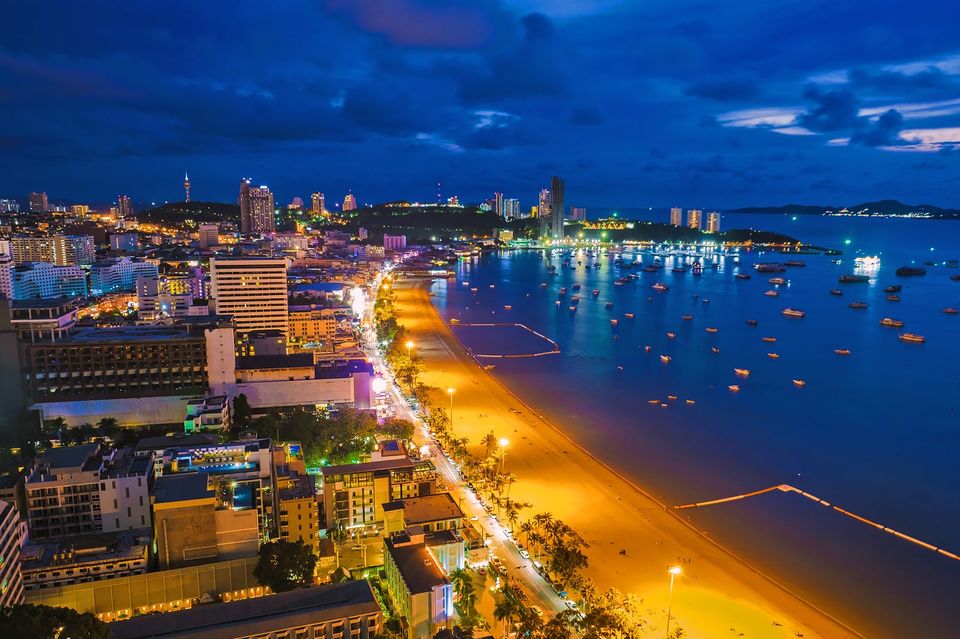 The beachside paradise has an entirely different beauty at night worth witnessing. For a relatively low-key and chill vibe away from the chaos of the crowd, travelers in the city often choose to visit one of its many pretty beaches. The nightlife in Pattaya takes on a relaxing vibe with the several beachside restaurants available in and around the city. Jomtien beach is a favorite amongst locals and tourists alike for a night to unwind and chill over the company of family and friends alike by the cool breezy sea!
Pattaya's real charm lies in its ever-energetic and vibrant nightlife. While this remains a vibe worth experiencing, visitors must often be cautious while exploring unfamiliar areas in the city. Even though crime rates are relatively low, incidents such as pickpocketing and snatching are common, especially at night. One must also be sure to remain alert, stay in their senses and avoid getting carried away with the city's crazy nightlife ambiance for a worthwhile experience. This season, if you plan on taking a trip to the heart of Thailand, be sure to tick these activities off your list for the ultimate one-of-a-kind vacation!