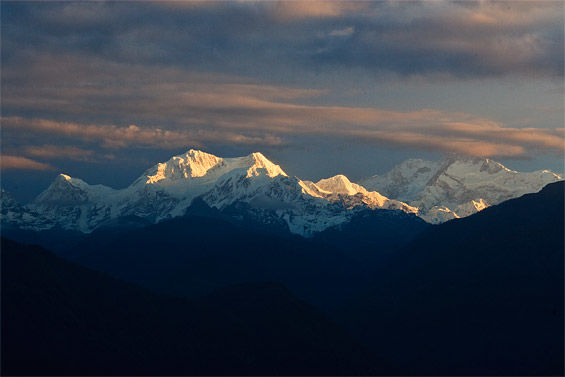 When thinking about Kangchenjunga,I had always opted for Darjeeling and surrounding places.But this time my vote was to discover some unique destinations which are renowned yet less travelled.Hence I packed in for Pelling-The land of flowers.
Located about 138km from NJP station,Pelling is well connected by land and air transport.Pelling has its own Helipad connecting copters from Bagdogra airport.Besides private taxies,cars are readily available outside NJP station,but if you are a solo traveller or travelling in a small group,you can opt for shared buses or cars from SNT bus stand located about 15mins from NJP station.
Sharing a car,we reached Pelling after a long 6hour travell amidts the hills.But the journey stress was simply erased by the awesome room and fascinating balcony views of Hotel Garuda in Upper Pelling.After taking a short relax break,we set in for some local walks down the hilly roads.The weather was just perfect to stop in for some hot coffee and momo by the road.Just as we were sipping our hot savouring coffee,it started raining all of a sudden.Ah,far from the busy scorching days in the city,that hilly clouds just welcomed us with its short soothing showers.
Next Morning we were all surrounded by clouds making it difficult to see even the roads turn.After having some breakfast,we started for the local sightseeing tour,hiring a shared car from a local tour operator.As we continued the ride,the clouds got denser and denser,making some magficient imagery amidst the large expanded hills.I gazed from my car's window all the while seeing the wonderfull formations the clouds made.Suddenly it started raining heavily and a long que of tourist cars got stuck on the hilly road.We were informed by our driver that roads to our first spot got blocked due to heavy showers and landslides and it would be a risk to proceed further.Though we missed our first spot 'Kangchenjunga Falls',nature surprised us with something that I had never experienced before.Water levels has increased so much in the falls' body that streams came out of the main body and started pouring down in different routes,one being just infront of us.Being stuck in a one-way hilly road our car couldn't take a turn while the falls' stream continued falling with roaring sound on our car's roof.It was a shivering experience,being stuck under a roaring waterfall while the other side was a steep never-ending slope, and unable to make a move as a long que of cars were infront of us.All of us sat still in the car as nature have us goosebumps with its roaring surprise.After a wait our skilled driver could make a way to turn and continue on another route.I have seen quite many waterfalls earlier but have surely never been 'under' one before.
We could manage to see the other tourist spots well,though rain and mist continued to accompany us all through.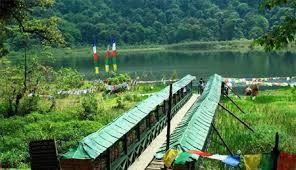 Khecheopalri Lake (Also called The wishing lake)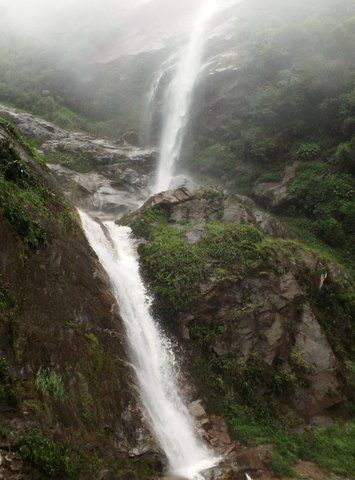 Changey Falls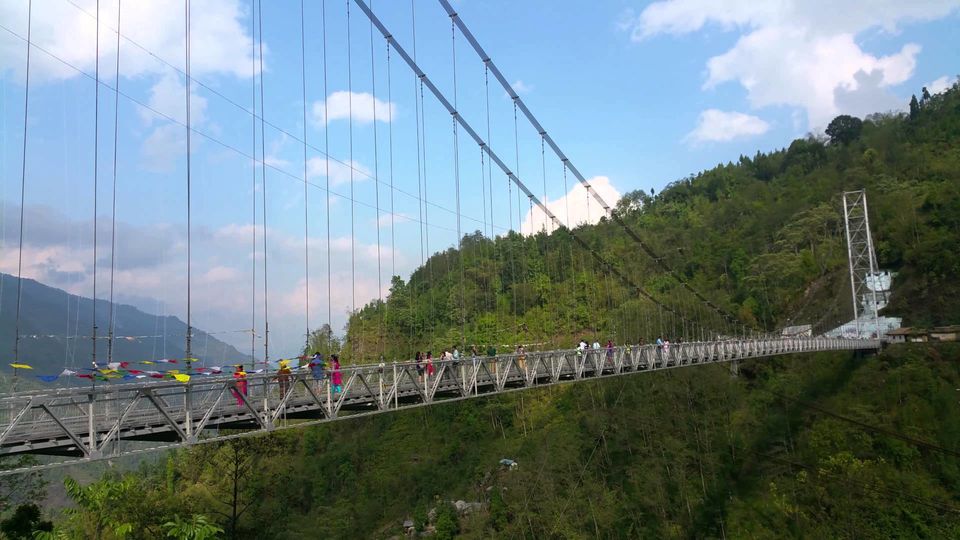 Singshore Bridge (Asia's 2nd highest Hanging Bridge)
Dantam valley
After a day's local tour,we returned to our hotel at around 6pm,had some thukpa and tea and came back to our hotel.Ours next destination was Gangtok.Though the scenic beauty of Pelling was itself overwhelming but still we had a glitch in our hearts of not witnessing Kangchenjunga even once amidst the clouds.Dinner was taken,as I sat on my balcony re-cherishing the memories I had gathered all the while in this trip so far,just then I jumped up from my chair rubbing my eyes to realize the clouds were gradually moving out to reveal the mighty Kangchenjunga glittering on that full moon night.It was divine...something unearthly...something couldn't be captured by camera or described in words.Yes the giant it was,white,clear,huge,divine.Tourist from all the hotels gathered on their balconies and even on the roads to witness the view.It was 11 at night then.Camera Flashes all over.I stood their,filling my senses with its divine beauty.
Next morning we even saw the Kangchenjunga turning golden orange yellow and white as the first rays of sun fell on its peak.Our souls were filled with gratitude towards nature's perfect surprise.
Taking our breakfast we boarded our car for Gangtok,a long 5 hours journey it was.
Gangtok is a commercialised,well maintained,clean,sophisticated hill city carrying its own pride in perfection.We stayed in Sushanta Awaas,which a minute's walk from the city's main hub,the mall.We spent our entire evening shopping some Sikkimese souveniers,eating out at its multicuisine restaurants and taking some long soothing walks down the mall.
Next day we boarded a bus from SNT,which took around 5hrs to reach NJP.The ride was smooth.
Rejuvenated,we returned back to our mainstream life
Hotel Garuda is just at the peak of Pelling providing some fascinating views of the mighty Kangchenjunga range.All of their rooms are comfortable but for nature lovers my one-stop suggestion would be room 'Nima' as from its private attached balcony the divine peak appears as if just a hand away.Hotel staff is very amiable and always active in their service.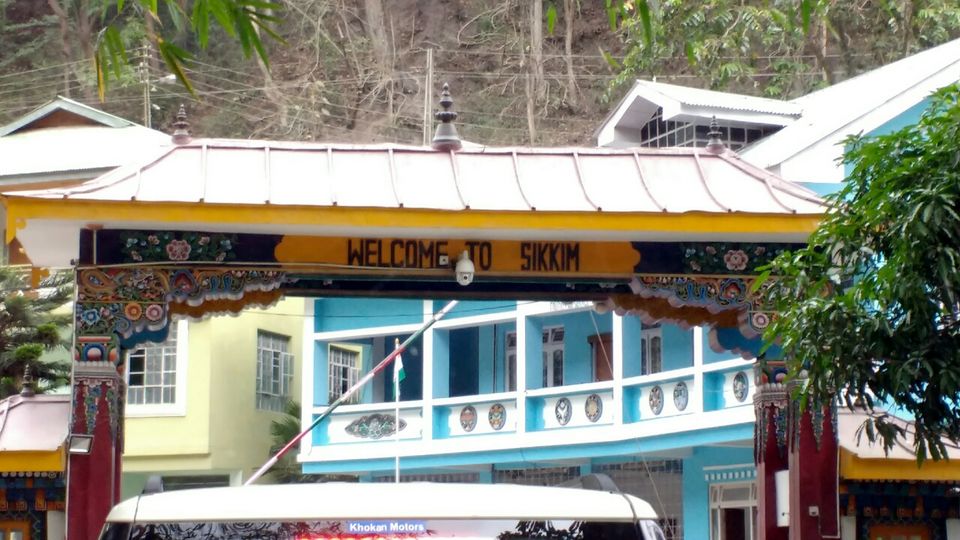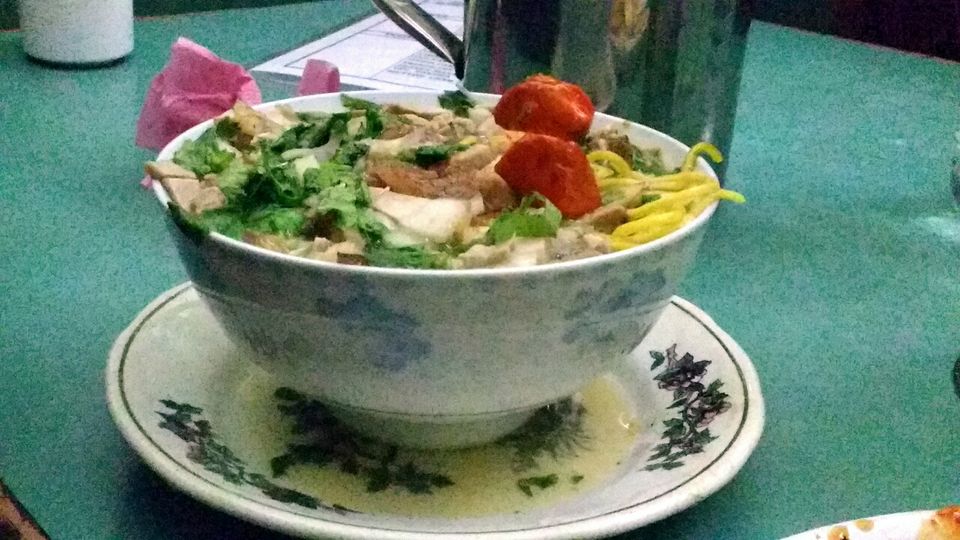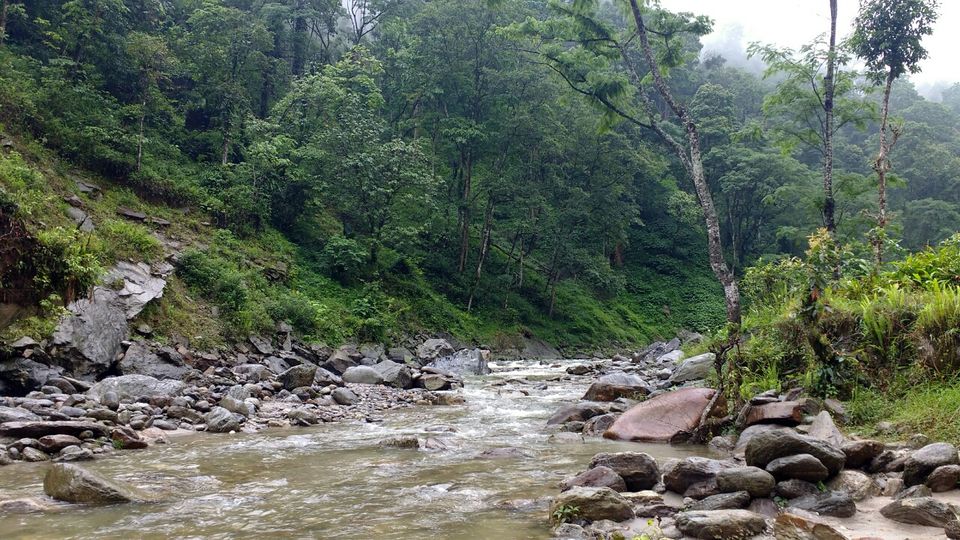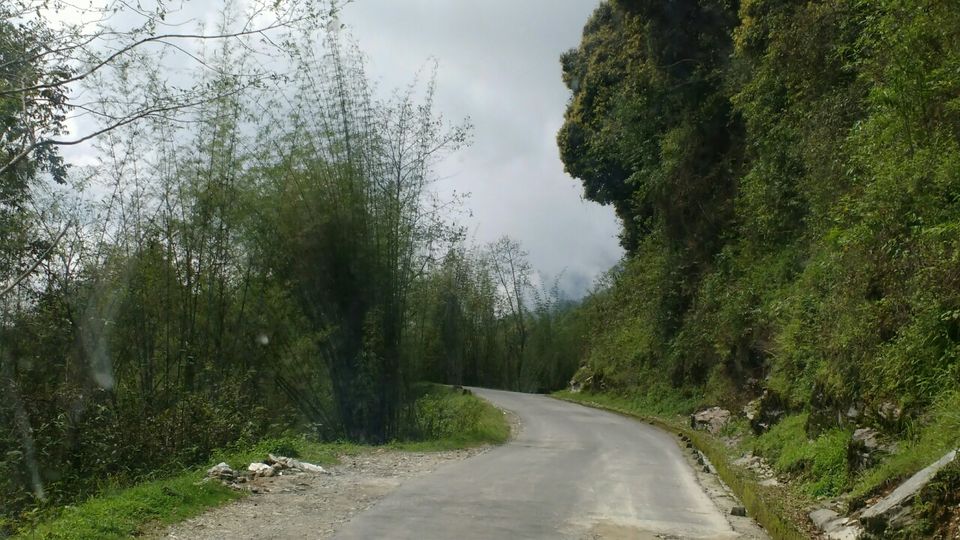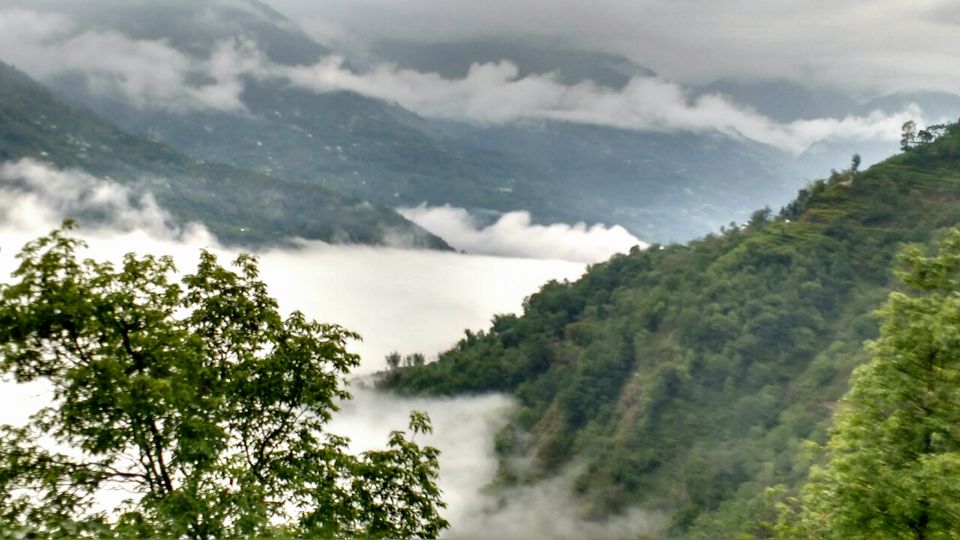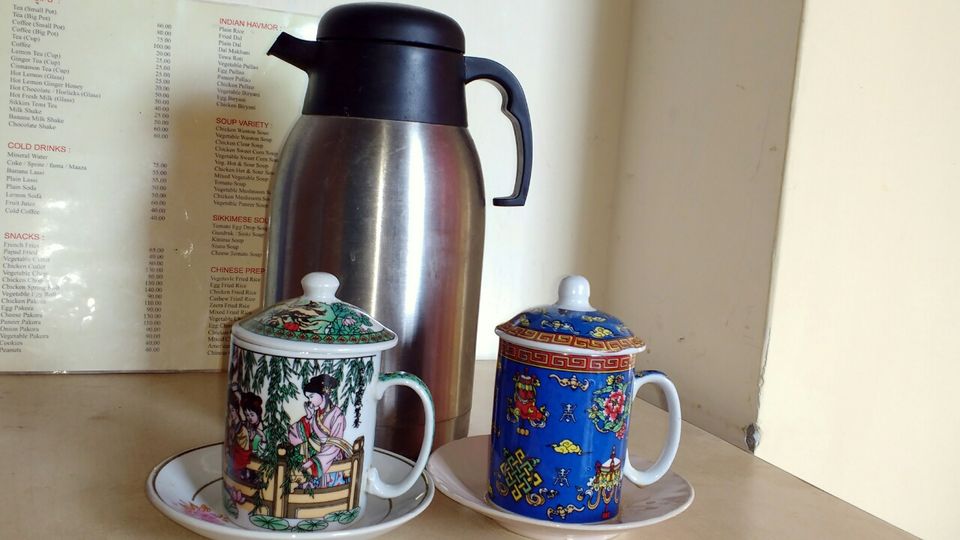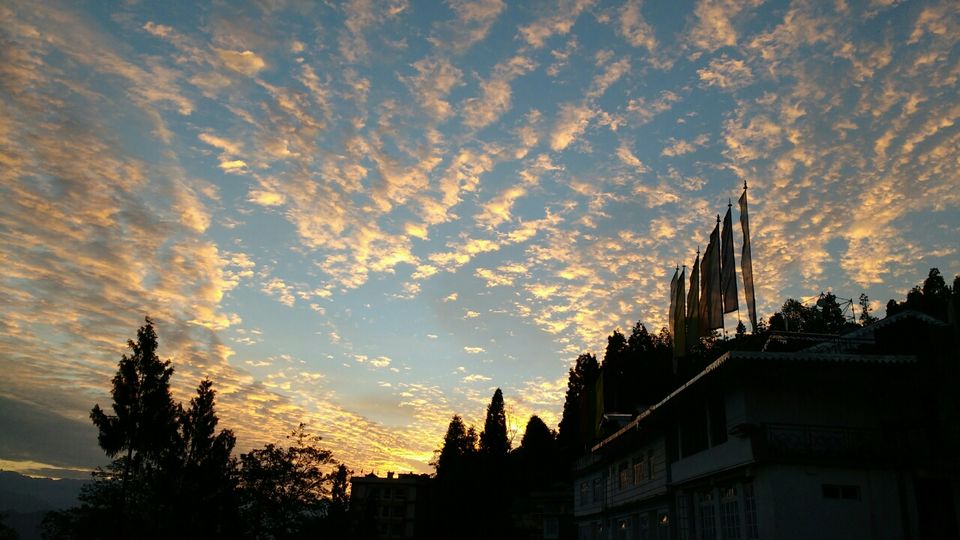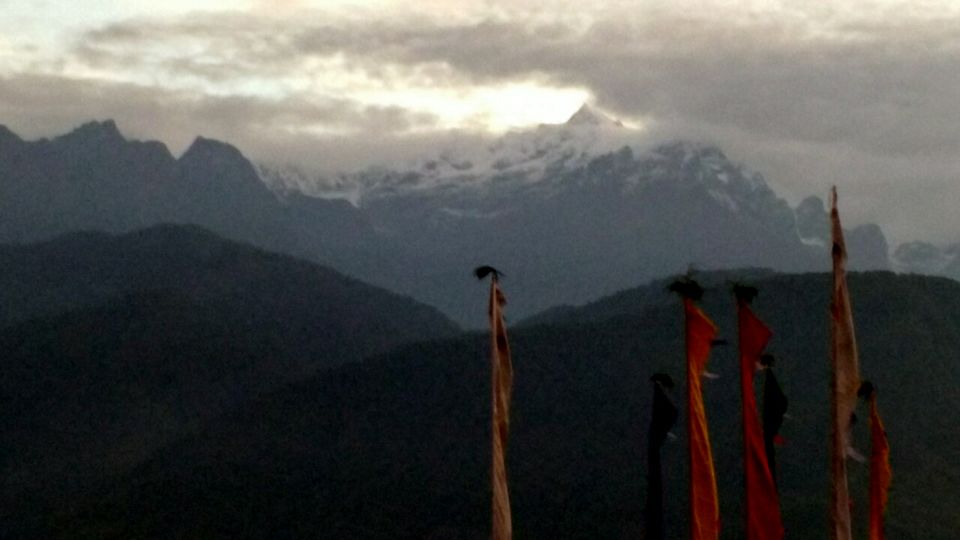 Located just at the heart of Gangtok,a minute walk from the mall,Sushanta Awaas is a budget hotel with some comfortable deluxe rooms and amiable staff ready at your service.One disadvantage of this place is they don't have a kitchen hence you wont get food available at your bed.But Gangtok,having some renowned multi-cuisine restaurants,having a meal at the roof-tops restaurants with an equisite hill view is always preferable than having a lunch at your bed.